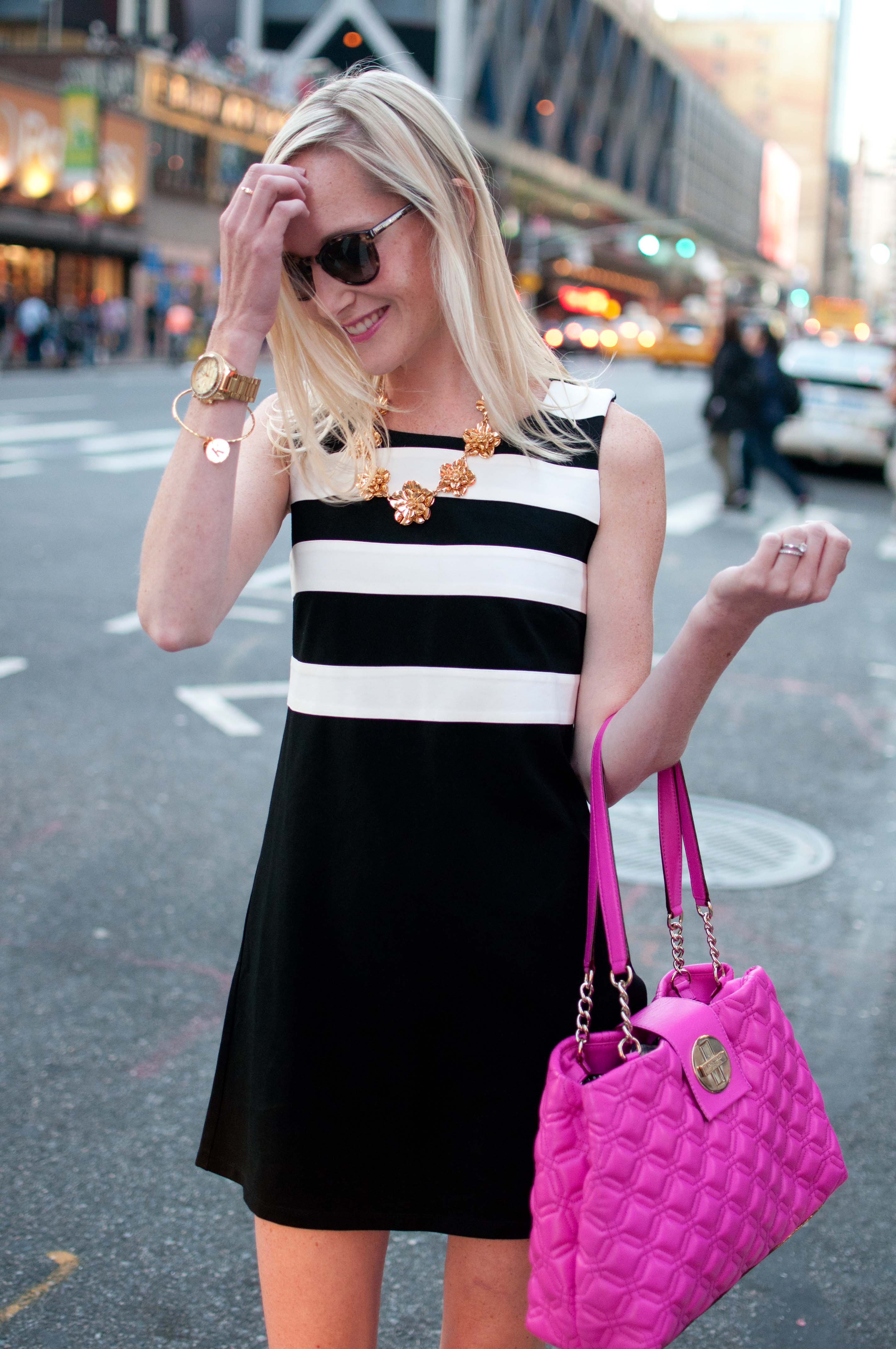 On Friday, I attended RD Style's Spring 2014 Preview Event in New York City's Fashion District. Such a blast! It was the perfect way to celebrate surviving the first full week of school. I loved meeting the team behind RD Style, and taking a sneak peek at their spring line. (To die for, by the way!) Great clothing, great people, great views, great cocktails, and great music. The perfect Friday night.
Dress: c/o Julie Brown / Bracelet: Julie Vos c/o Tuckernuck (Adore this elephant bangle from Julie Vos via Tuckernuck, too!) / Bag: Kate Spade (Sold out), but swooning over these hot pink Kate bags: one, two, three and four / Watch: Michael Kors / Pumps: Adrienne Vittadini / Necklace: Kate Spade (Sold out), but loving this Kate statement necklace / Lipstick: Clinique / Earrings: J.Crew, less expensive version here / Sunnies: Kate Spade (available here via eBay)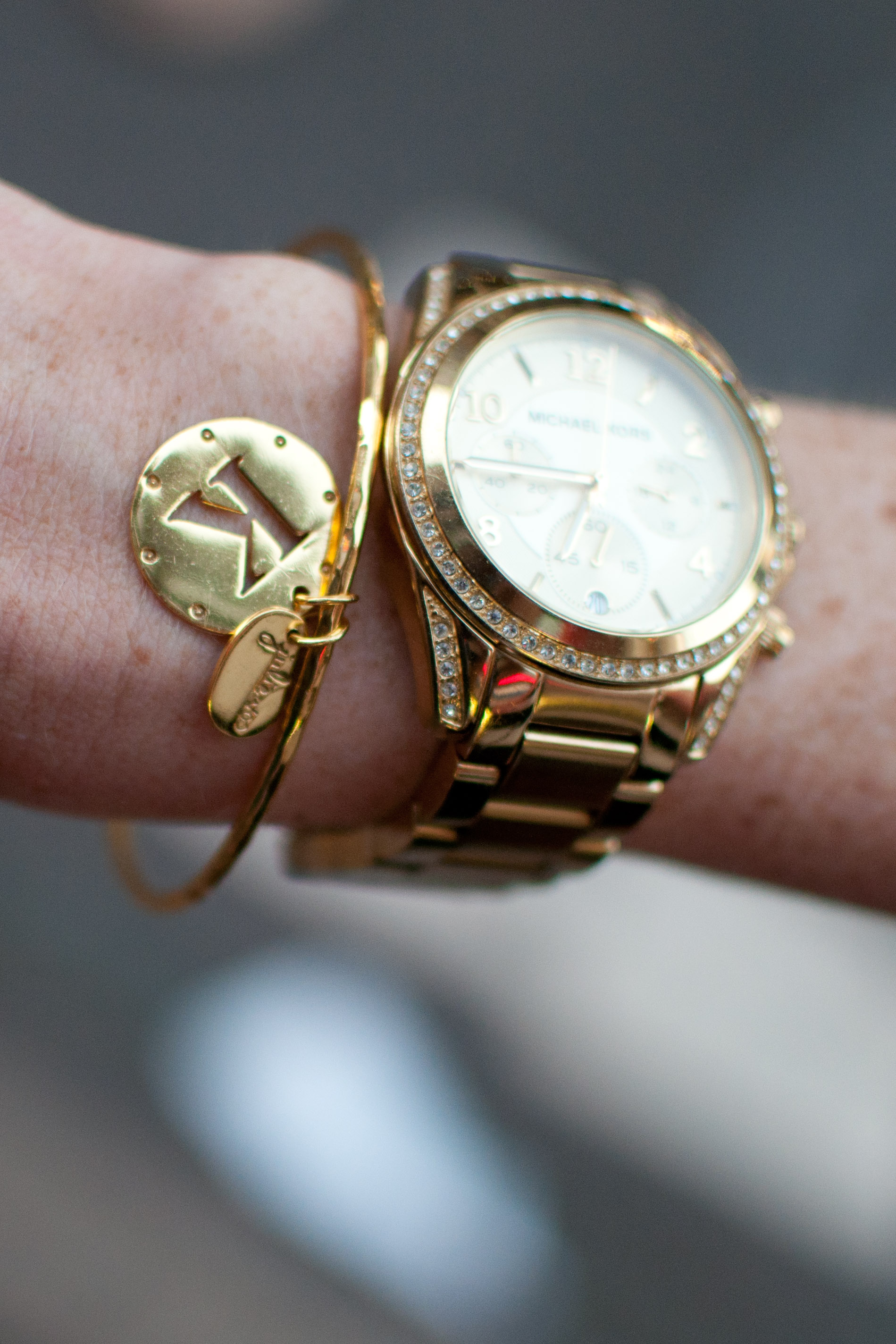 For the event, I wore one of my favorite Julie Brown dresses from the Holiday 2013 Collection. (Available soon!) Julie Brown–if you haven't already noticed ;)–has quickly become one of my absolute favorite designers! My love stems from the versatility and timelessness of her pieces. While they certainly make a statement (something I'm a fan of!), they're also sure to last you many, many years. Ultimate class, if you ask me.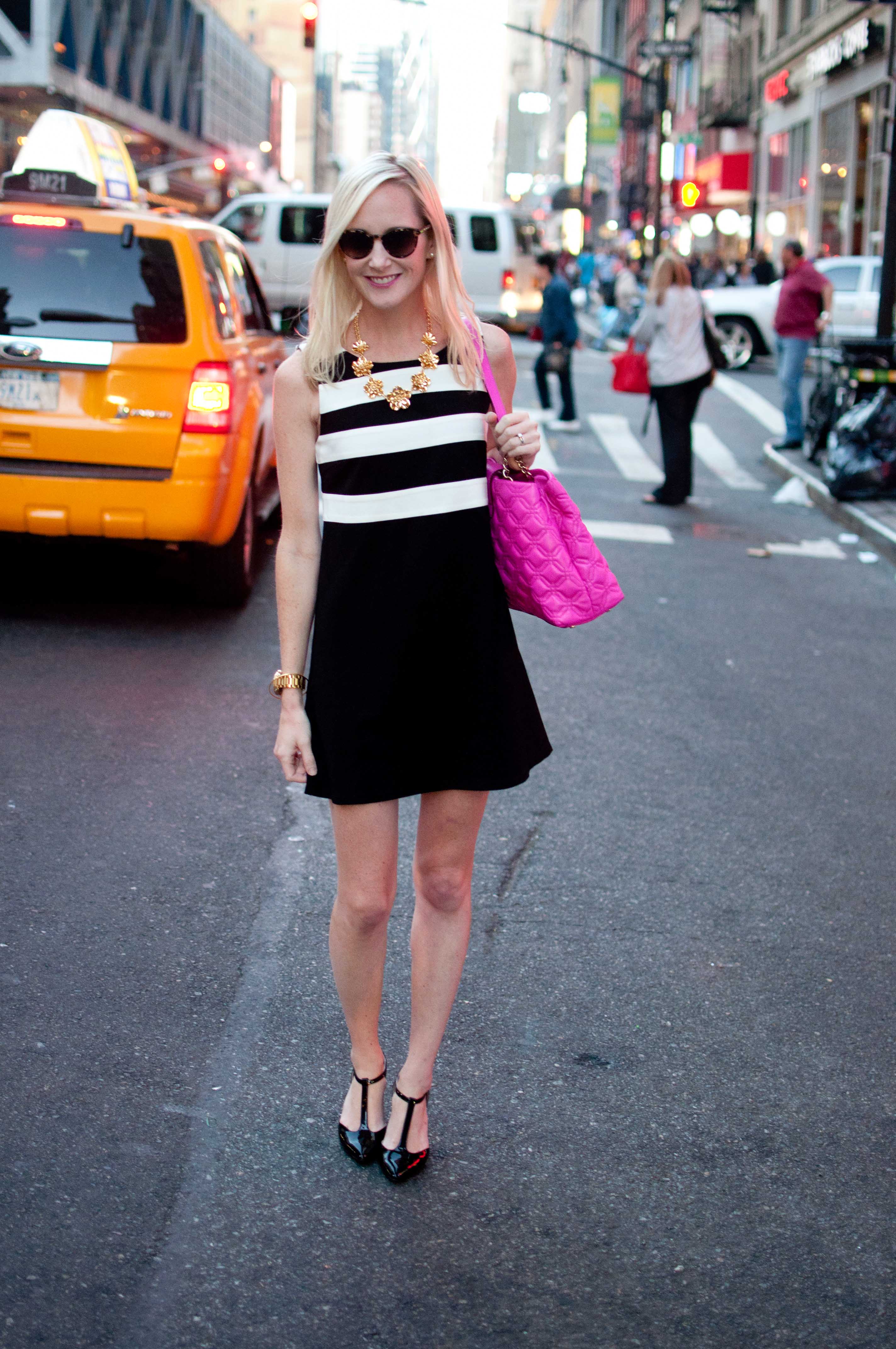 But back to the RD Style event! I brought Mitch, and he was absolutely adorable throughout it. He patiently went through the new line with me–piece by piece–and listened to me rave about the clothing. He even learned the difference between a dress and a skirt! (#smallsteps ;)) Stay tuned for tomorrow's post on some of my current RD Style favorites!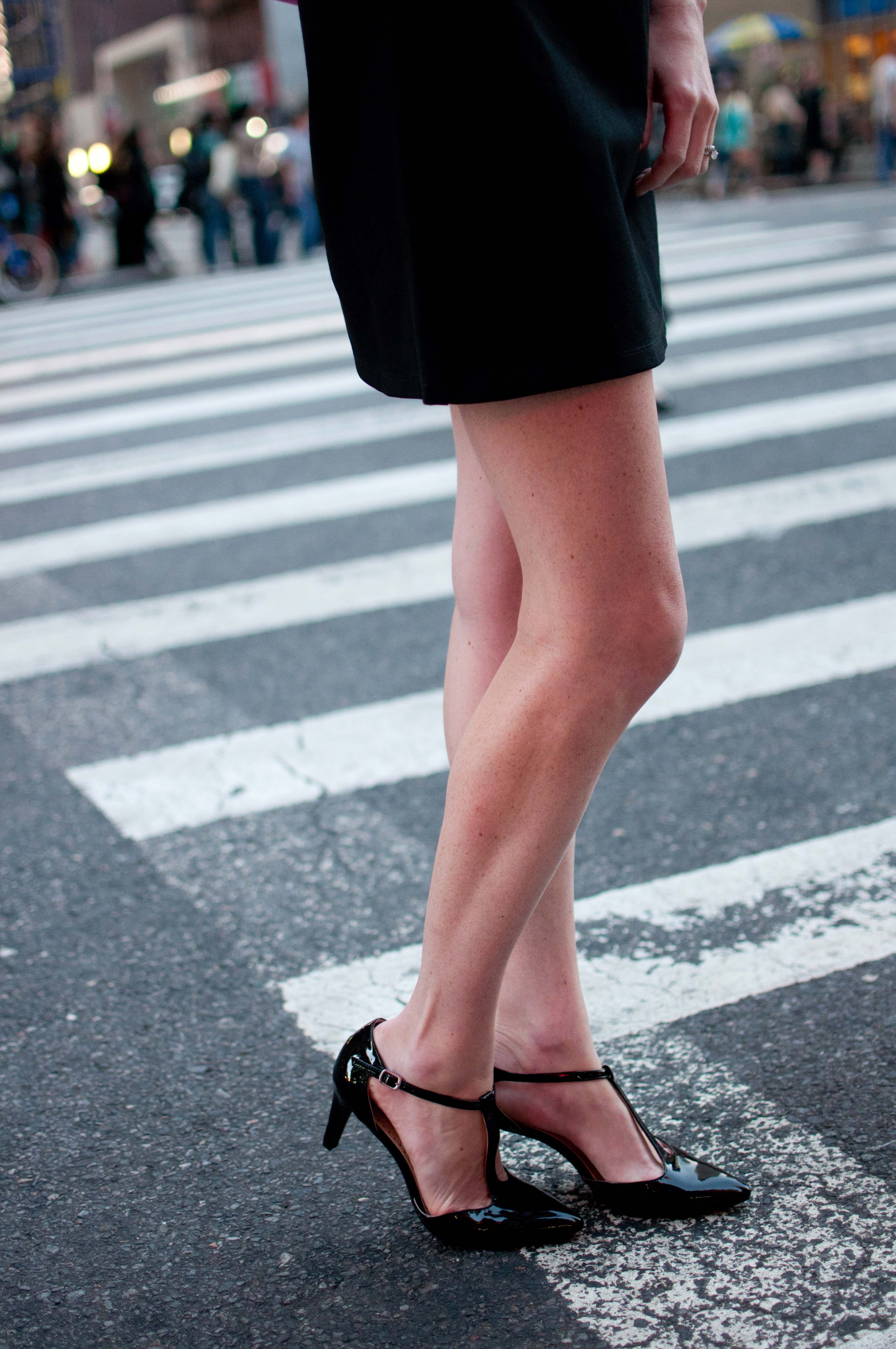 Hope everyone had a fabulous weekend! Super excited for tomorrow afternoon. We're getting our furniture and boxes delivered. (Can't decide what I'm more excited about: finally having a couch, or finally having the rest of my clothing and jewelry. Hehe.) Over and out, fashionistas.
Dress: c/o Julie Brown / Bracelet: Julie Vos c/o Tuckernuck (Adore this elephant bangle from Julie Vos via Tuckernuck, too!) / Bag: Kate Spade (Sold out), but swooning over these hot pink Kate bags: one, two, three and four / Watch: Michael Kors / Pumps: Adrienne Vittadini / Necklace: Kate Spade (Sold out), but loving this Kate statement necklace / Lipstick: Clinique / Earrings: J.Crew, less expensive version here / Sunnies: Kate Spade (available here via eBay)