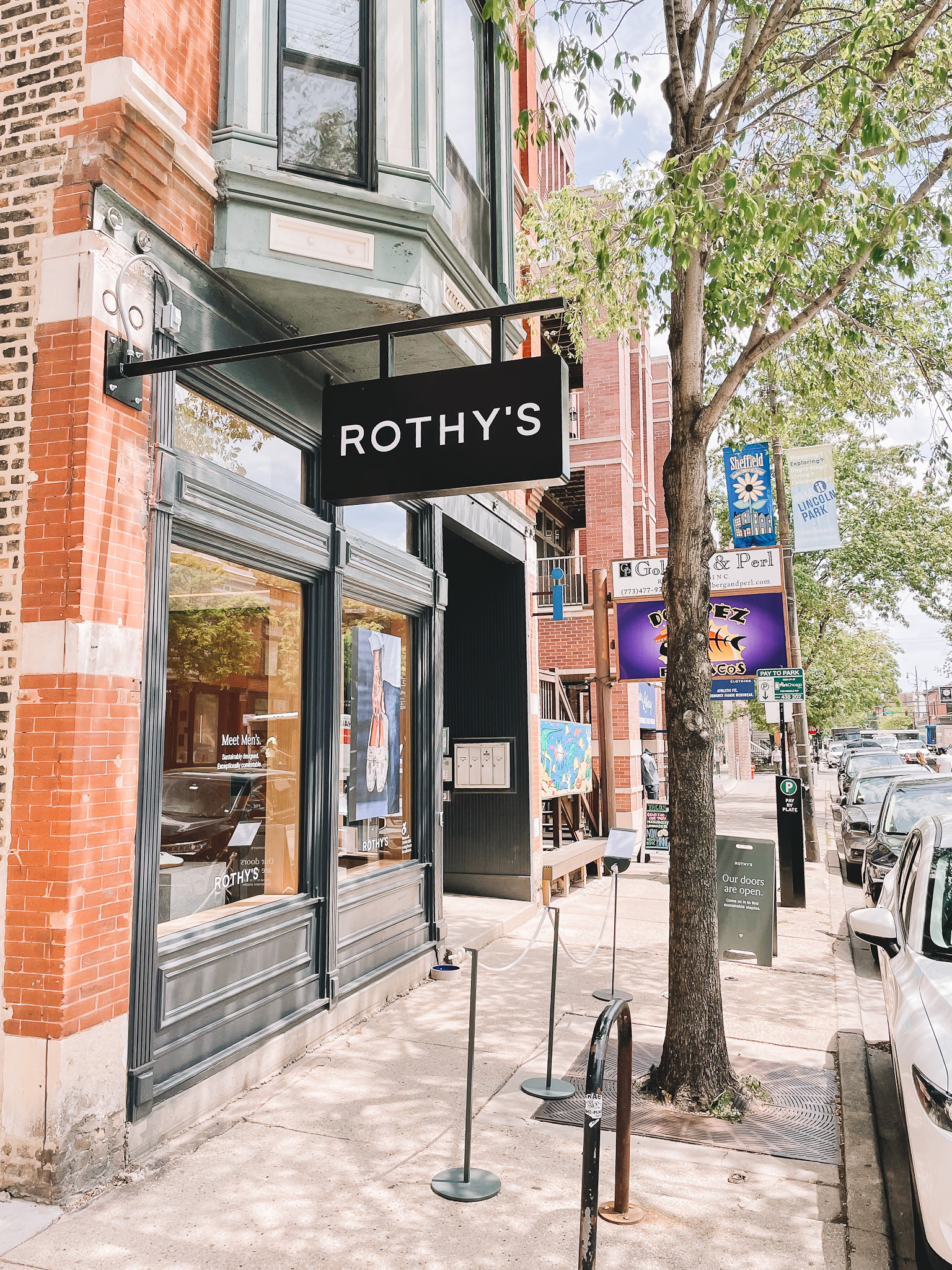 Mitch here!
Big news today, so hold my calls, clear my schedule, put on a pot of coffee and lock the kids in their rooms. Delete Twitter from my phone, order a pizza, throw away the TV remote, and boil some macaroni. Pre-tie my shoes, put two s'mores in a ziplock bag, run a bath, and write this on my Facebook Wall: Rothy's has men's shoes now!
Get $20 off your Rothy's Purchase with this code: D7PRKc
My wife has been non-stop talking about Rothy's shoes for three years, and whenever she gets going, I respond with the same question: "Do they have men's shoes yet?" And I'm super excited to announce that the answer to that question is finally "Yes!"
And, in arguably even bigger news, Rothy's just opened an actual store (What.) in Lincoln Park (What?!) and it's only a few blocks from my house. (What?!)
Everything's Coming Up Milhouse for me these days!
The store is located at 846 W. Armitage, my favorite street in Chicago, and it's open as you read these words. You can make a whole Lincoln Park day of it: Summer House brunch, Rothy's shoe shopping, drinks at Summer House to celebrate, back to Rothy's again with a buzz, and then Summer House clad in a second new pair of shoes for dinner. It'll be great!
What's so special about Rothy's?
Kelly wrote a much more qualified review of Rothy's, but I'll give it a shot. The shoes are made from eco-friendly, sustainable materials and they're super comfortable, durable and 100-percent machine washable—which is a miracle because my shoes are always filthy as hell.
Kelly gets compliments on her Rothy's shoes everywhere we go and I'm excited to join the Compliment Club. I need that kind of positivity in my life.

Men's Shoes
I never thought I'd say this, but having soft shoes on my feet really elevates my day. And the Rothy's Driving Loafer is that soft. They slide on easily, and the nubby sole makes for a comfy step. Rothy's loafers have a heightened casual vibe that I totally dig.
They offer four colors: Navy, Black, Forest Camo and Desert Camo. I'm a navy guy and I don't own a single piece of black clothing, but I wanted to shout out Rothy's for having both styles of camo in case I need to hide out the forest or the woods. Good looking out, Rothy's!
Rothy's loafers fit true to size though they recommend sizing up if you have particularly wide feet.

I struggle with shoelaces and, for the safety of myself and others, I went lace-less long ago. In case your guy is more of an adult, here are Rothy's Sneaker selections.
They include Bone, White, Olive and Black. I'm not sure how I feel about the name of the color Bone. Bones are not something I typically like to think about. Also, white shoes are not an option for me. I'm in Stain City over here 99 percent of the time. I can't even wear a white shirt. (Though these are washable, soooo…) Black shoes are also a no-go with all my navy attire. Which leaves Olive as my favorite color in the bunch. Olive is a great color and olives are a great food. Love Olives.
In a surprising move, Rothy's has boldly offered these sneakers up without half sizes so if you have half-sized feet, you'd better size up on these sneakies. (Shout out to Master of None.)
All right, my work here is done. And, as always…
Mitch. OUT!