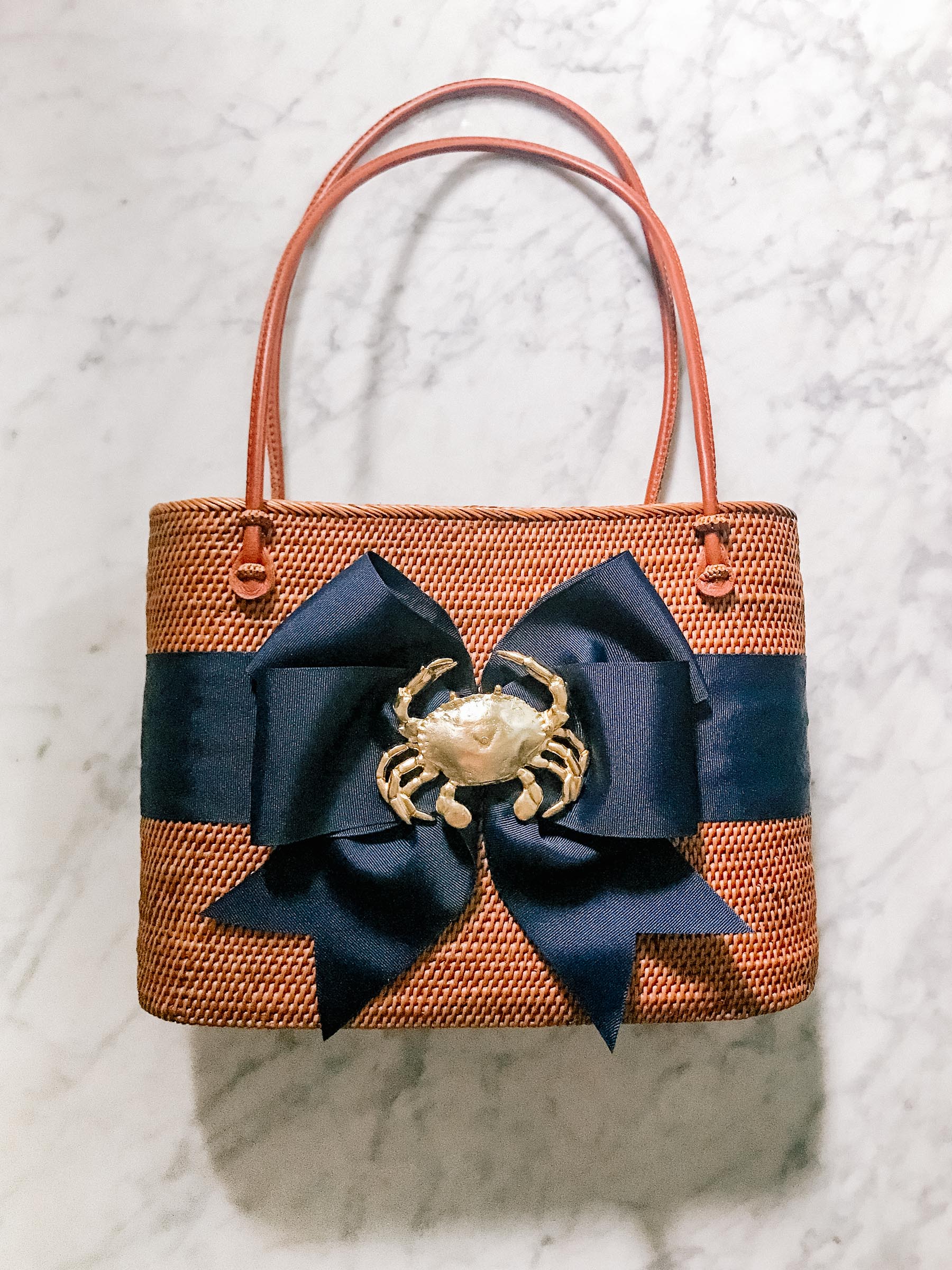 Lisi Lerch "Charlotte" Bag c/o
Here's what's on my mind today:
Musings
BERMUDA! We're flying out today, and I kind of can't believe it. We flew back from New York on Wednesday night, and we had yesterday to get our ducks in a row. (Spoiler: didn't happen, haha.) But I can't wait! We're going to be guests of the Hamilton Princess, and it's going to be a very relaxing trip. Lots of beach and family time. Follow along on Instagram while we're there!
Lisi Lerch's new handbag line. The company recently acquired Bosom Buddy Bags, and I adore everything. I have the Charlotte bag, which I customized with a navy bow and a brass crab, as Mitch once gave me a brass crab to remind me of our wedding on the Jersey Shore. :) I love it because it allows me to be hands-free and it holds a ton. But I'm also obsessed with this one and this one. So many options!
Emma's bike. It just arrived! It came highly recommended by SO many people after I wrote this post and asked for help via Instagram. It's a balance bike, so no training wheels are necessary, and it's apparently the way to teach kids how to ride. ;) Also super cute because Carly randomly sent me a link to the bike many months ago because she thought it was adorable; love that it's such a revolutionary kids' product, too! Will be breaking it out right away when we return.
This week's 10 most popular products
Lilly Pulitzer's new gingham line: This is clearly my favorite Lilly print that's come out over the last few years! Crossing my fingers that they come out with a maxi, but how sweet is this halter dress?!
Hudson skinny jeans on sale: GUYS. Get them. They're priced insanely low for Hudsons and I have them and LOVE THEM. They run totally true to size, are super soft, and fit like a dream. They also don't stretch out for me throughout the day. Such a steal!
"Summer Fridays" tee: YAY! I'm such a t-shirt girl, and this one is absolutely perfect. Yes, I feel like you can only wear it one day a week. But I live for that day, haha, and I get so many comments and questions about it on Fridays. It's really fun. 😂 It runs big, so go down one size.
MZ Wallace Metro Tote: This is my go-to everyday tote, and it's almost always under my stroller bag. My favorite part is that is squishes into the tightest spaces… and the machine-washable thing is awesome. (There are a couple of leather accents, but I've washed mine on gentled several times and it still looks brand new.) Have you seen the white one?!
Jack Rogers on sale: Quick before they sell out! In case your size is no longer available, though, there are so many other options here.
Polka dot shirt: Isn't it adorable? I have a couple of old polka dot button-downs and they remain some of my most-worn tops.
Scalloped dress: I'm such a huge fan of this dress and the scallop detailing. BTW: Did you hear that the ric rac line is back?!
Faux leather leggings: Must be the Chicagoans lovin' on the leather leggings right now. (Though I think we are supposed to have a hot weekend!)
Knit blazer: The striped one is my fave. ;)
Lantern earrings: Two weeks in a row! They're seriously the best, though. I think I get the most use out of my white pair, though I wore the gold pair while in New York and received so many compliments! They're insanely light, which makes them one of the two pairs of statement earrings I can handle. (Holes so close to the bottom of my earlobes!) This is the other pair.
What's on tap for the weekend
As I mentioned, we'll be in Bermuda. My only plans are:
Playing in the ocean with Emma for HOURS on end. (I got her this bathing suit in the floral print that looks like Liberty London, and I have a big floppy hat for her!)
Having a glass of wine with Mitch while walking in the sand as the sun goes down. (And obviously Emma will be there, most likely drinking milk, haha.)
Going out to dinner on Father's Day. Bonus points if our toes are in the sand during it.
On to this week's "Recent Finds":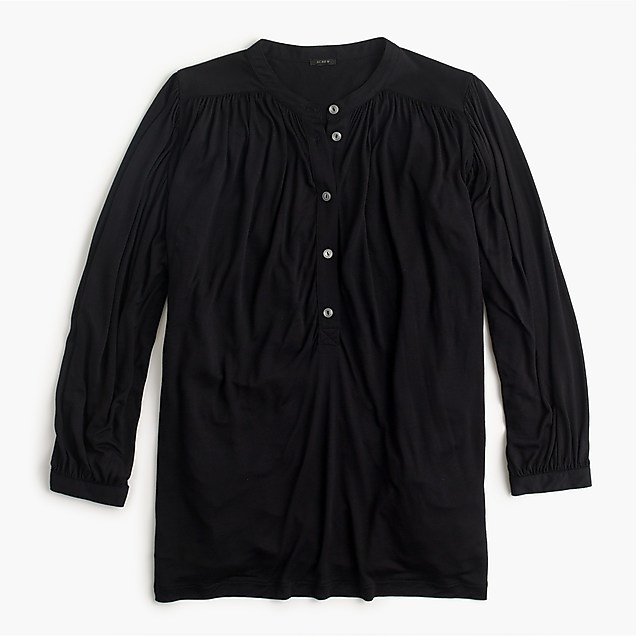 I wore this top while I was in New York. It's crazy on sale, and it drapes perfectly. Feels soft and cozy yet looks fancy; the perfect "going out" top for the girl who prefers PJs. ;)