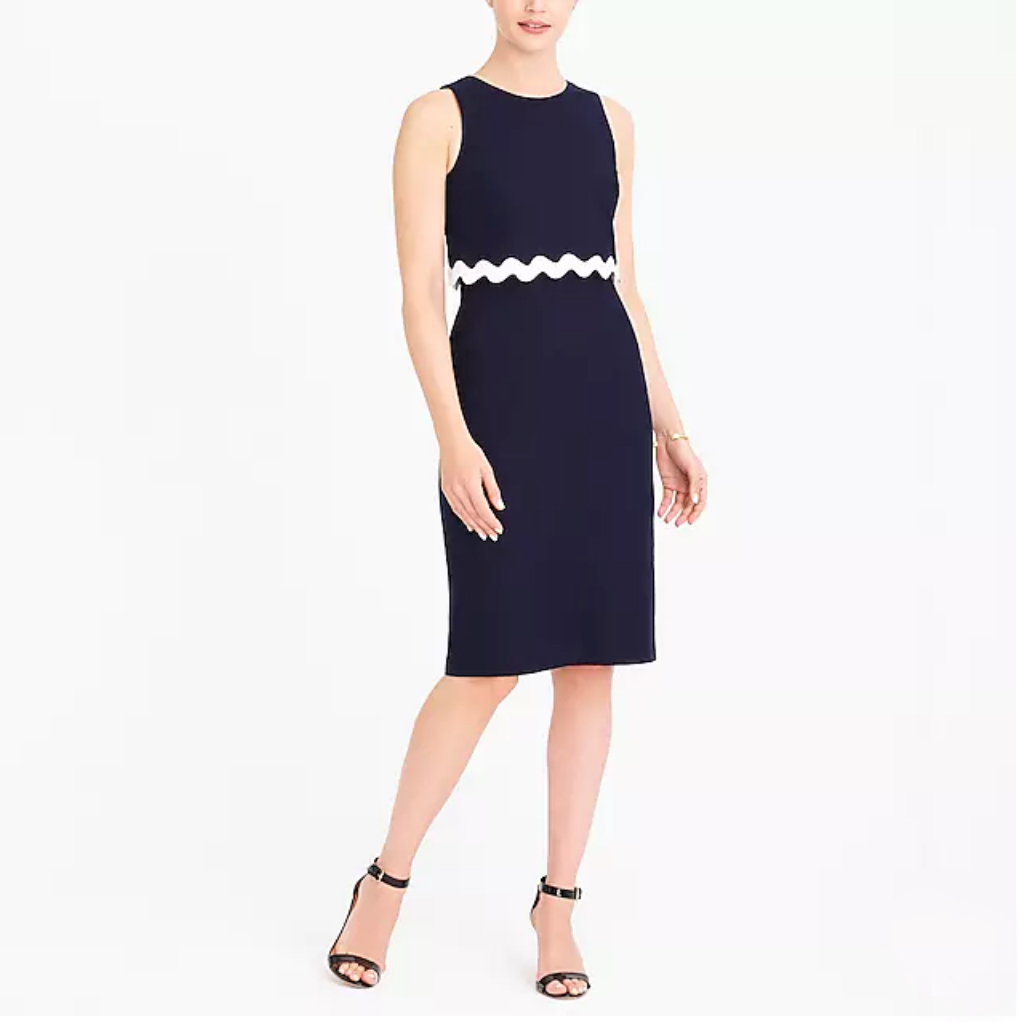 Navy Ric Rac Dress: Finally! Another navy ric rac dress that's fully in stock!
I wasn't able to get last week's Recent Finds post up on account of our trip, so I'm putting up this week's shopping goodness a day early. :)
Before I get to it, though, I'm changing things up with the "Recent Finds" column. In every post, I'm now going to share the most popular products featured on Kelly in the City that week along with some commentary on 'em. I'm not the best with technology, but I recently learned how easy it is to track this, and I thought it would be fun to share with you guys. If anything, it's pretty interesting!
So here we go: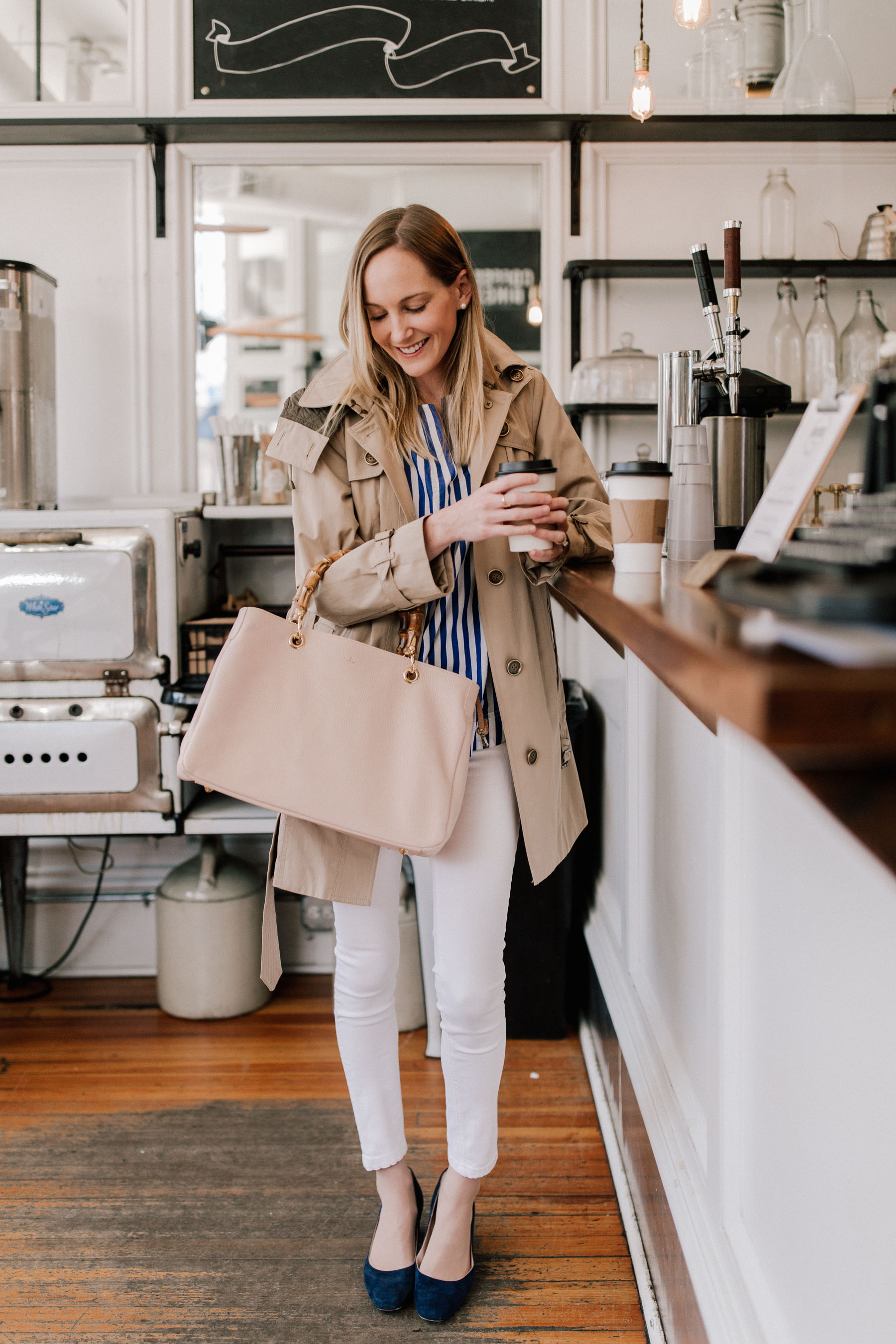 Original post / Here's my full review!
Quilted Trench Coat: You're probably tired of hearing about this trench, but it's REALLY that great. ;) It has a quilted liner, making it much, much warmer than other trench coats… and I love that it can be worn open without looking weird. The model looks a little puffy in it, but it doesn't look like that in real life at all. Here's me wearing it, and here's the double-breasted version! (Oh, and I should probably mention that I wrote an entire review on the thing. Check it out, haha.)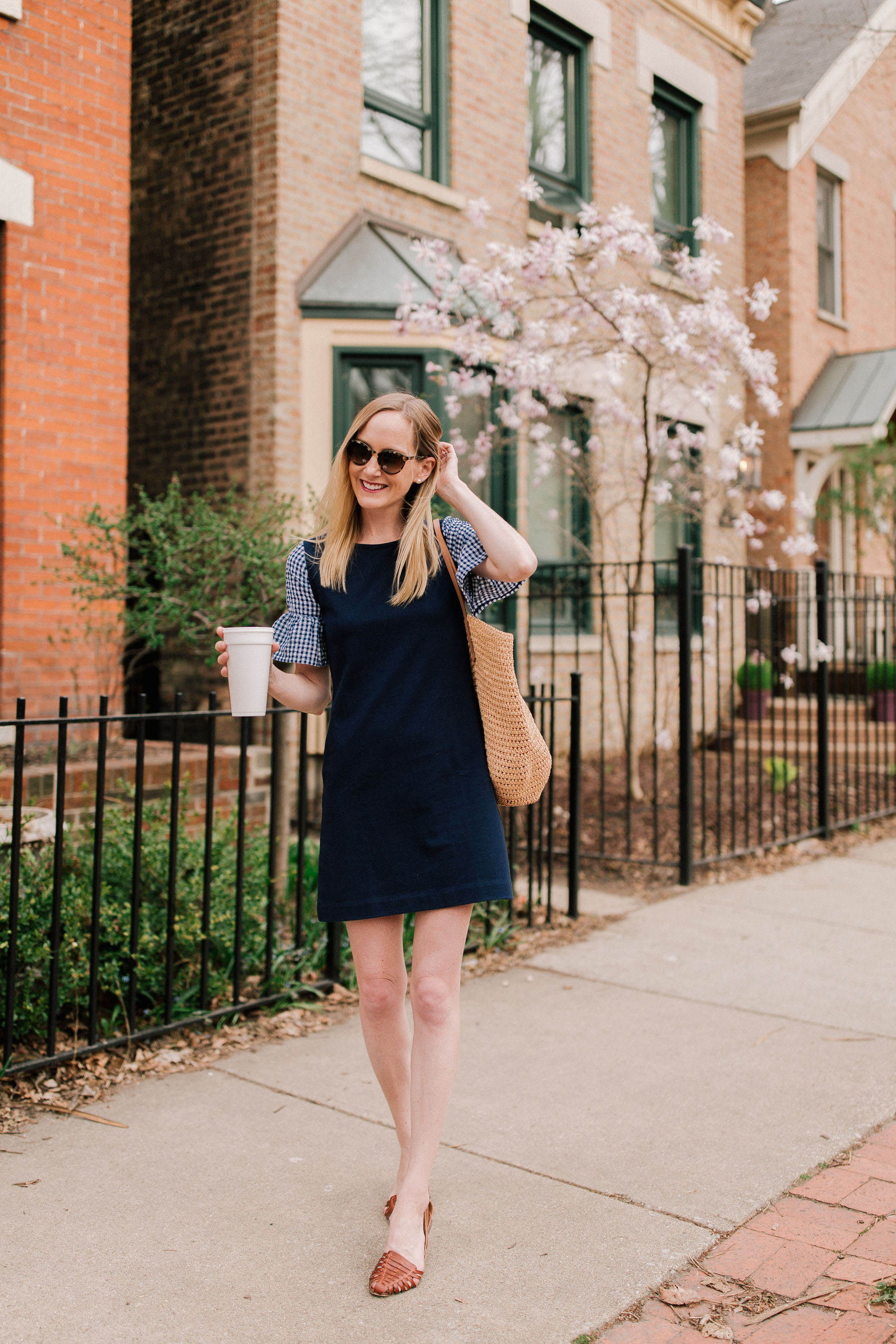 Bell-Sleeve Gingham Dress: This will certainly be a go-to dress for me this summer! It's a t-shirt material, which makes it super comfy and casual, but I love the gingham bell sleeves, which are a crinkly material. I always get so many compliments from strangers! The sign of a winner, for sure. :)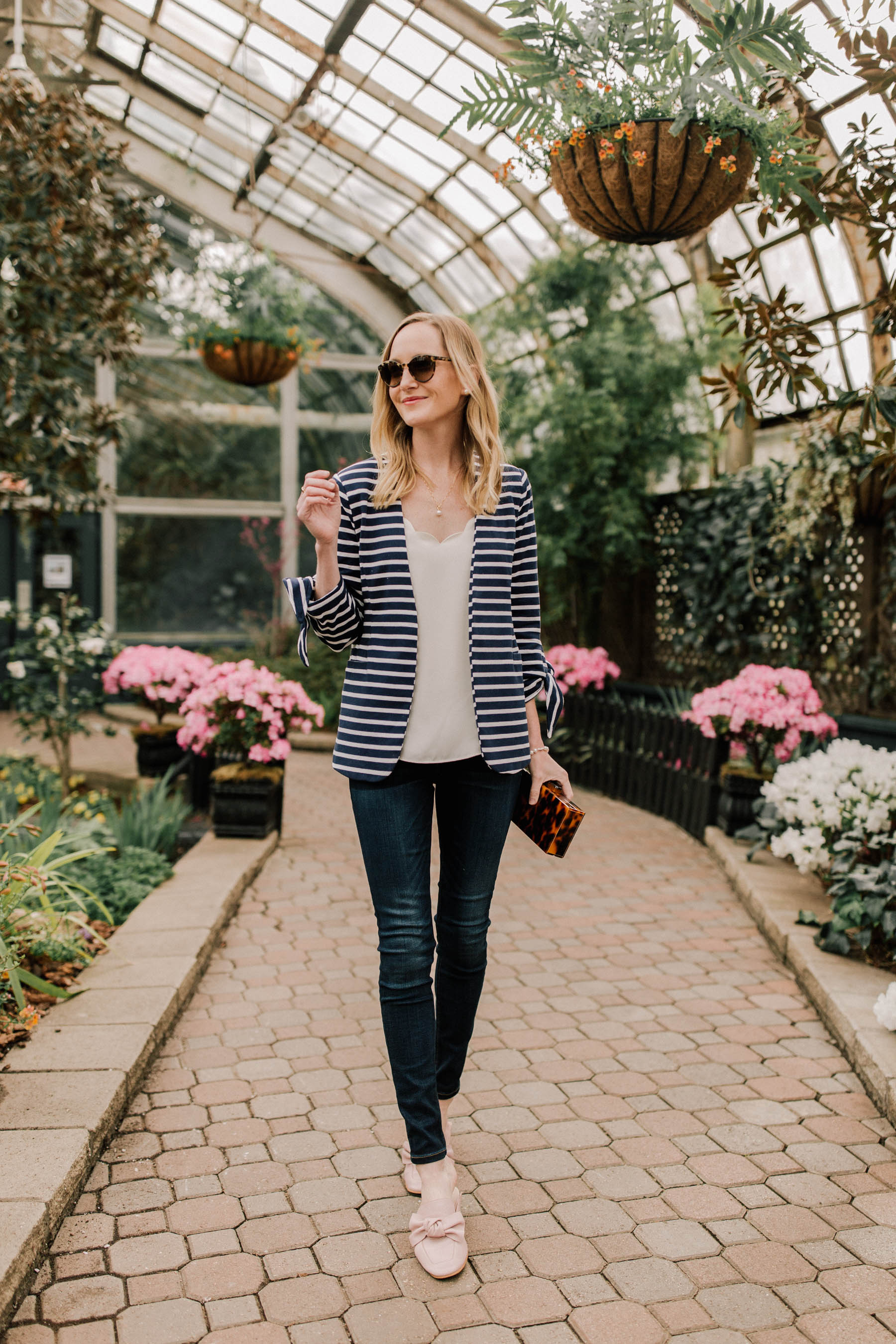 Bow Mules ON SALE!: Probably the most popular shoe of the last couple of years for Kelly in the City readers, and they're on sale today! And it's back in tons of different colors and patterns–namely a gingham and floral. My fave is still the blush pink pair, but I wear my white ones even more during the spring and summer. They run totally TTS and they feel like you're walking on clouds.
Also, if you've never worn mules before, they aren't as hard to keep on your feet as you'd think! I'd compare the difficulty level to keeping flip flops on your feet. ;) The one thing I'll say is that chasing a miniature dachshund down the street with a toddler on your hip while wearing these shoes is HARD. Don't do it.
Ralph Lauren Quilted Jacket: I actually don't own this particular jacket, but I have a very similar one, which you see above! Ralph Lauren quilted jackets are the best. Absolutely timeless, and mine is something I throw on for morning walks when it's still a little chilly! I also love the navy trench coat.
Woven Tote: This will definitely sell out in the natural color by the time I post this, but I LOVE the navy version, too. If you're looking for alternative woven totes, I'm a fan of this one and this one, and Mar Y Sol has SO many on sale right now!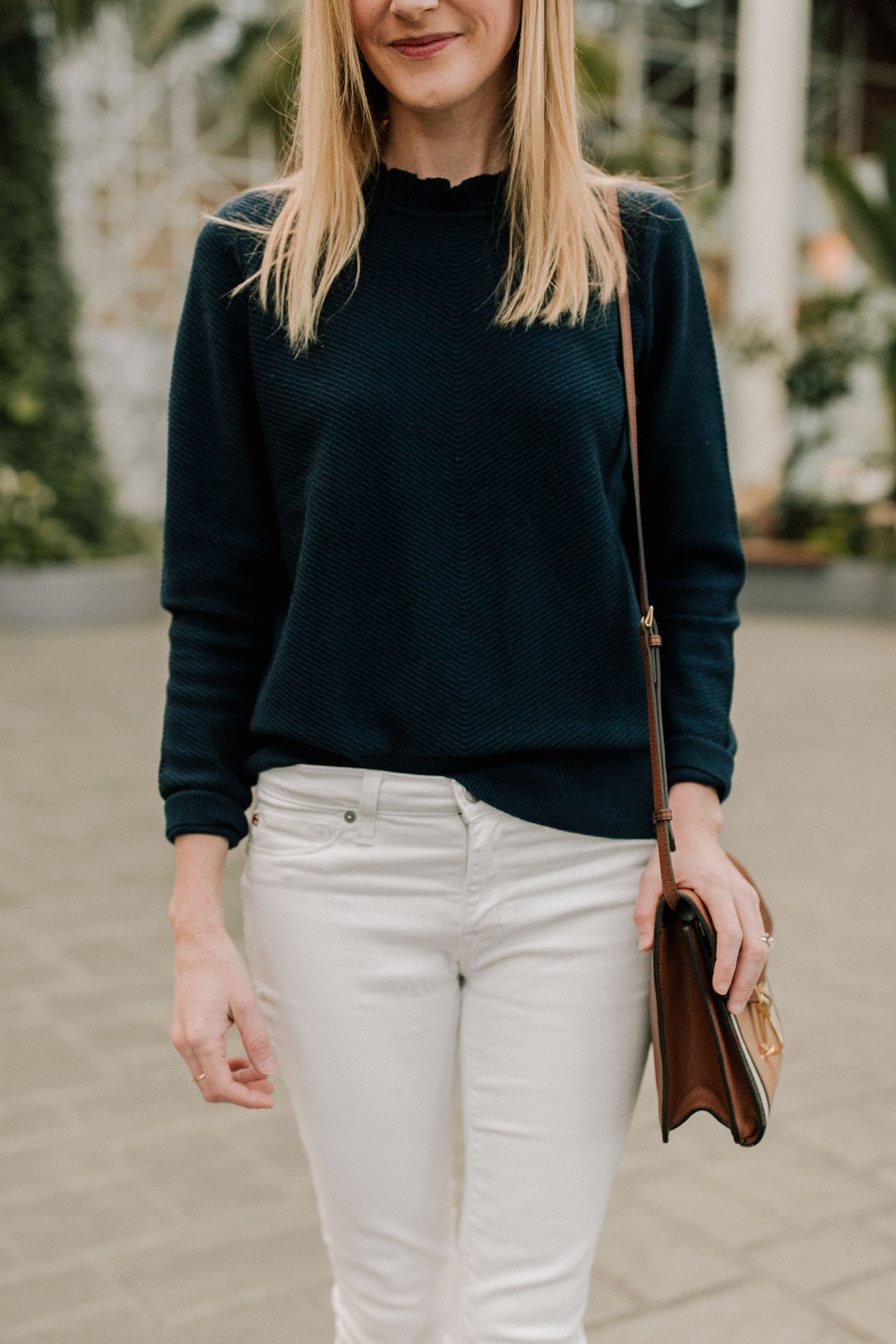 Ruffle Neck Pullover Sweater: In case it sells out at Nordstrom, it's also available at J.Crew. But it's my FAVE. I kind of can't believe I haven't featured it on the blog yet since I wear it every week. The gray color is the best, and be sure to size up. I normally wear an XS in J.Crew, and I took this sweater in a medium. Look at that ruffled color! (Again, so much cuter in the gray.)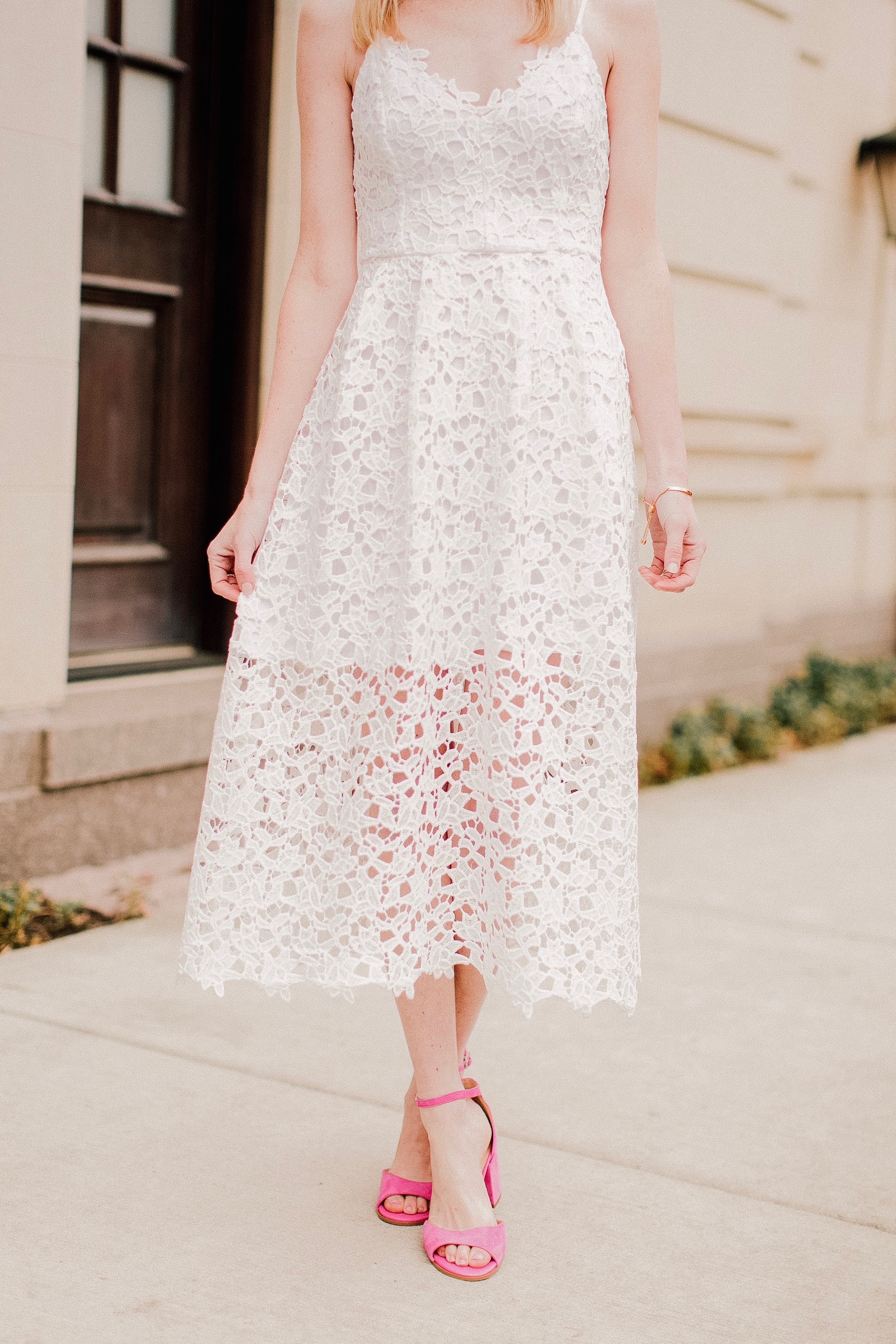 Lace Midi Dress: Exciting! The ever-popular lace dress is back in a ton of colors. I love the navy and the blush, and the light blue color is stunning. Size up.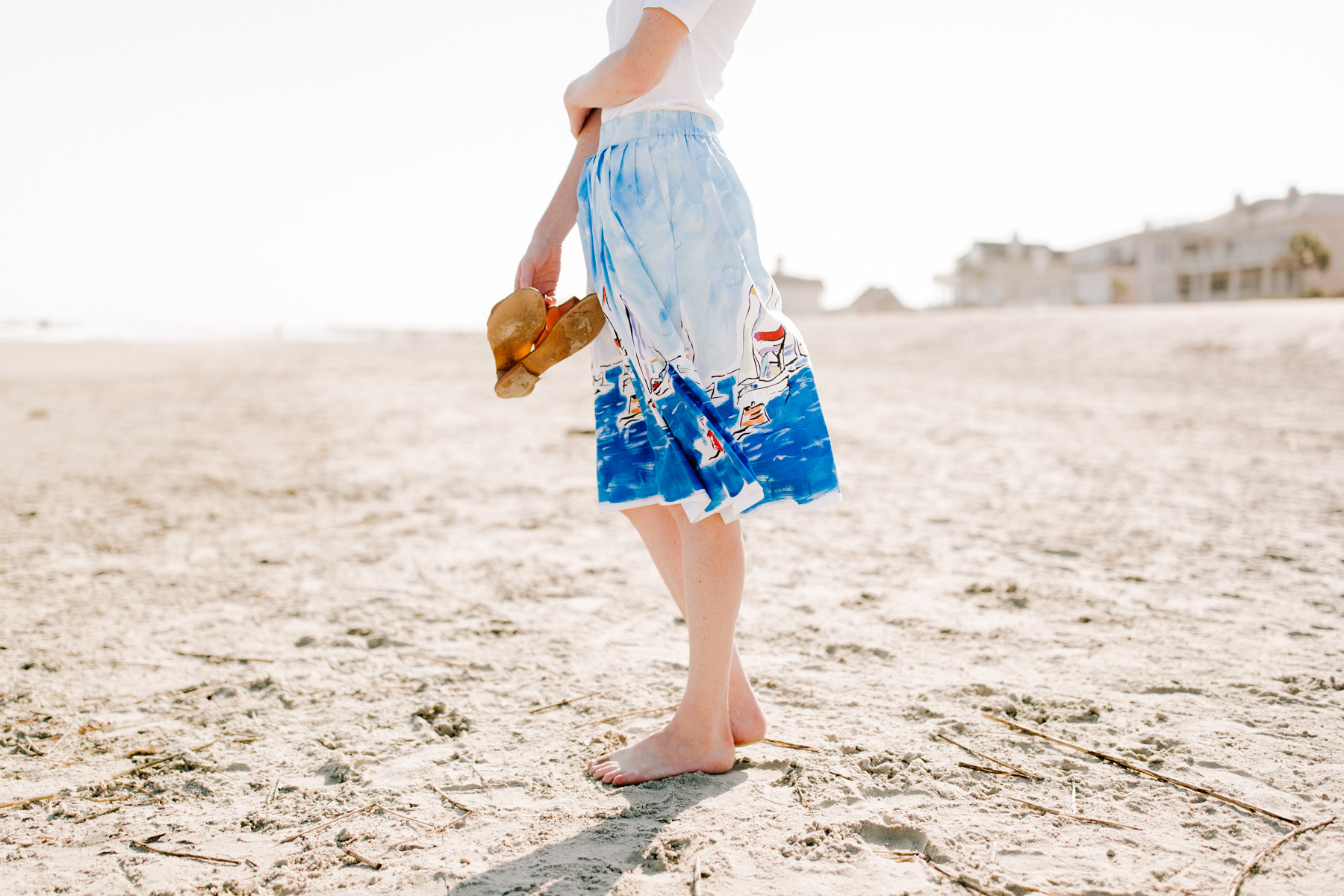 Regatta Sailboat Skirt: Yay! I was THRILLED when I found this skirt, so it was fun to see how much you guys loved it, too. (I wore it in this post.) Sizing: go with your normal size or go down one size. I'm wearing an XS here, and due to the elastic waistband, it's somewhat roomy. (I love that, though. Very comfy.)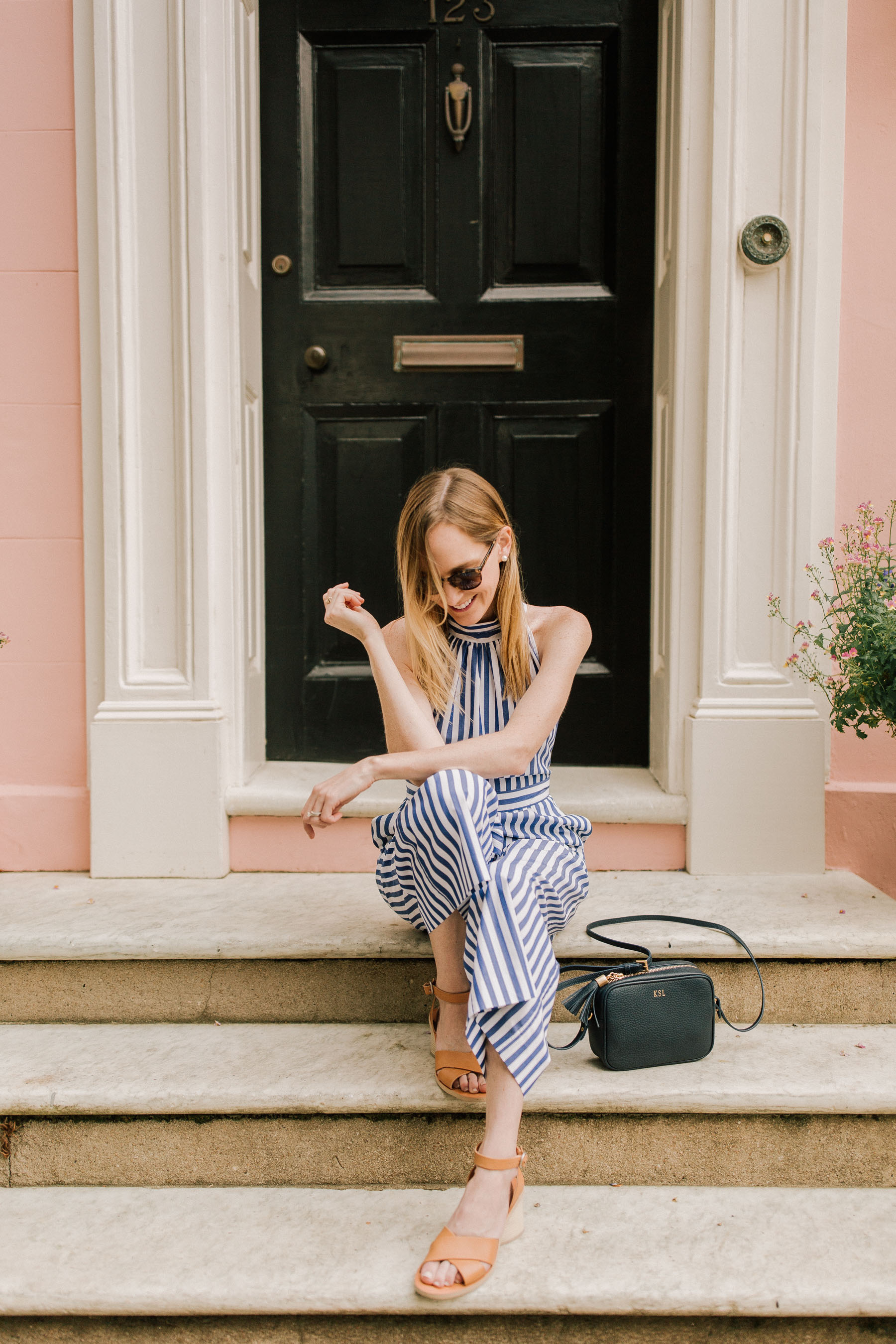 Leather Sandals: Insanely comfortable and they go with everything! I include them below, too. I also just ordered this pair, which is similar. And this cork pair, because #DYING. ;)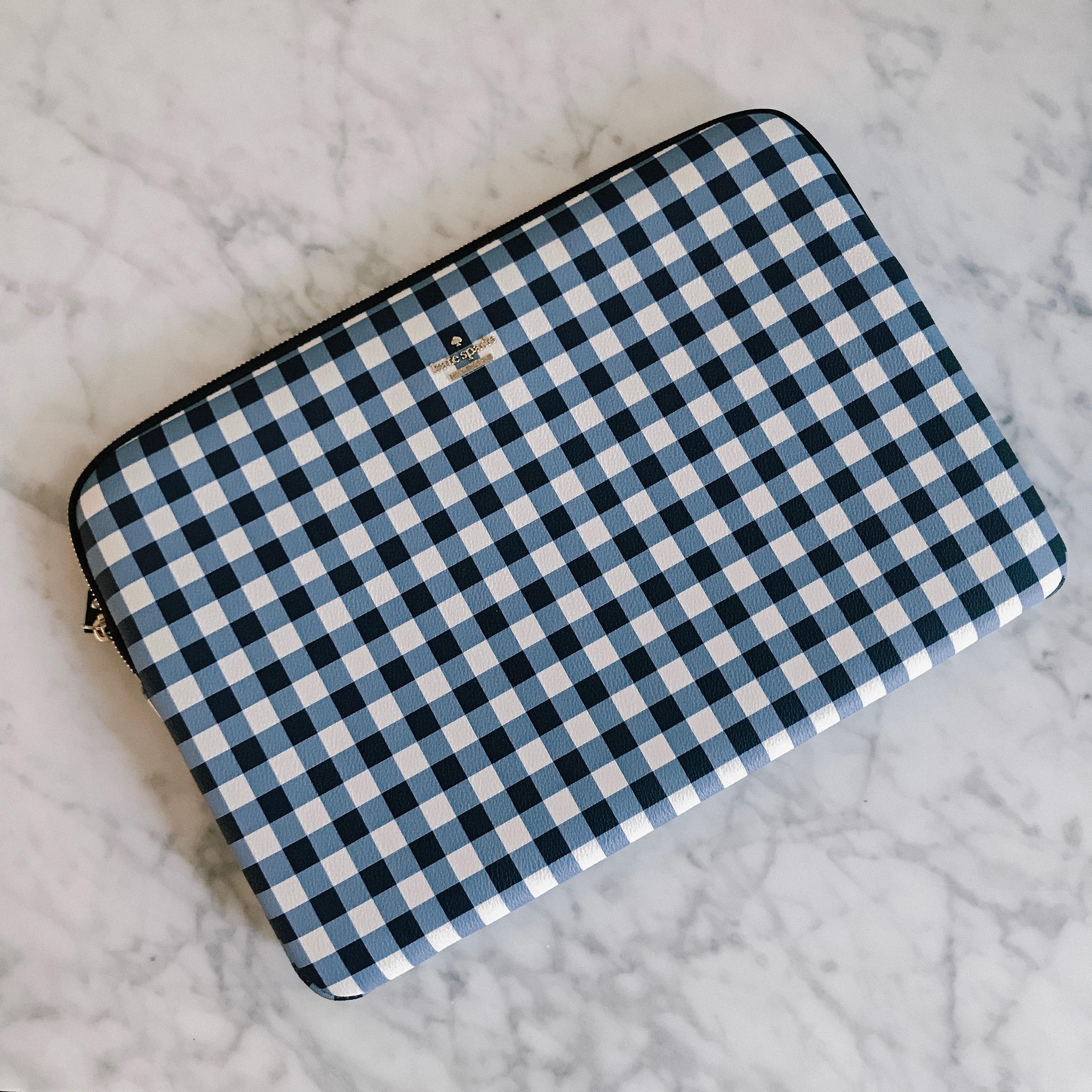 Gingham Laptop Sleeve: A fun story. I've been using a laptop sleeve from college because in the last decade, I haven't found one I've loved. But LO! It is here. Look no further. This is the most perfect laptop case in the history of the world, and here are all the matching accessories. Love, your Psychopath Blogger Friend.
Onward to this week's Recent Finds:
SaveSave