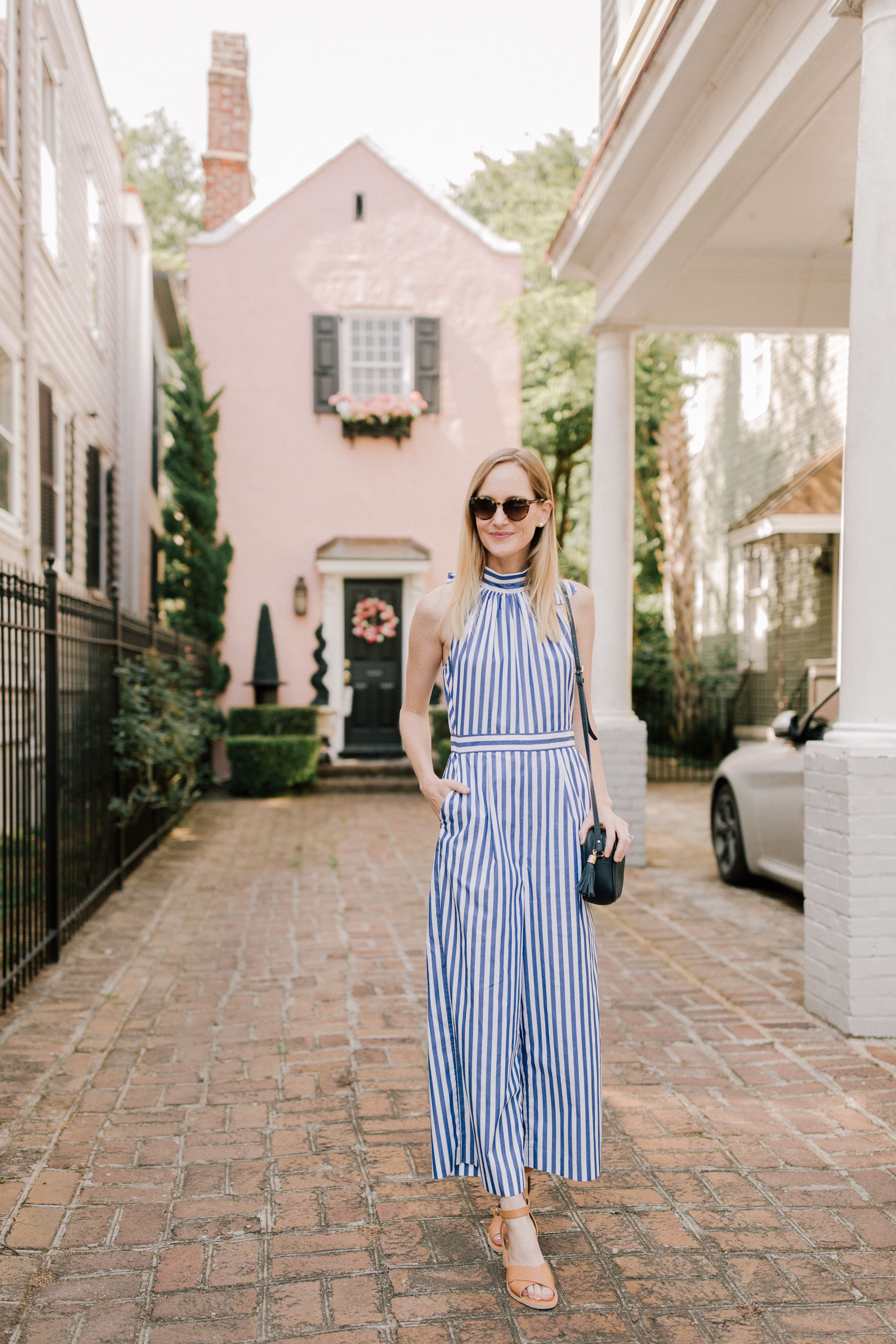 Striped Jumpsuit (On sale! You can also find it here. And love this similar maxi dress.) / Sandals (So comfy! Also available at Zappos and Lord & Taylor.) / Navy Monogrammed Crossbody c/o
Clearly, my favorite neighborhood in Charleston is the "South of Broad" area. Of course, it's known to flood like crazy. But goodness. It's ridiculously charming. So my apologies for the repeat backdrops… but I couldn't help but bring my giant camera out for a spin while there!
I wore this jumpsuit (also here) a couple of days ago, and I loved how it took me from day to night. (I seriously wore it from 8 a.m. to 10 p.m., and it was perfect! Not too casual; not too fancy.) I'll admit that I didn't adore the high neck feature, but I simply cuffed the neckline for a more laid-back look. The best part? The jumpsuit has pockets. (Looking for sizing information? I'd say it runs completely true to size. I'm wearing my normal size here, and it's perfect. I'm also somewhere between 5'4 and 5'5, and I didn't need to have the jumpsuit hemmed!)
On this particular day, Mitch and I wandered some Charleston neighborhoods, walked the Battery, grabbed sandwiches at Circe's Grotto, explored Harleston Village, walked East Bay, and had dinner at Fleet Landing on the water. We've had a very cold spring in Chicago, but this little getaway has done so much for us. As I type this, I'm feeling refreshed and reenergized. And I'm so excited for the summer!
Anyway, I hope you enjoy these snaps as much as I do! I've been told, by the way, that 82 1/2 Tradd was an old "kitchen house" for its larger neighbor. And while I've never toured the inside and assume it's quite narrow and small, I'd imagine that it's perfectly quaint, cute and charming. Has anyone ever been inside?! Would love to know a bit more about Charleston's cutest house!
Over and out, Friends. See you back here tomorrow! <3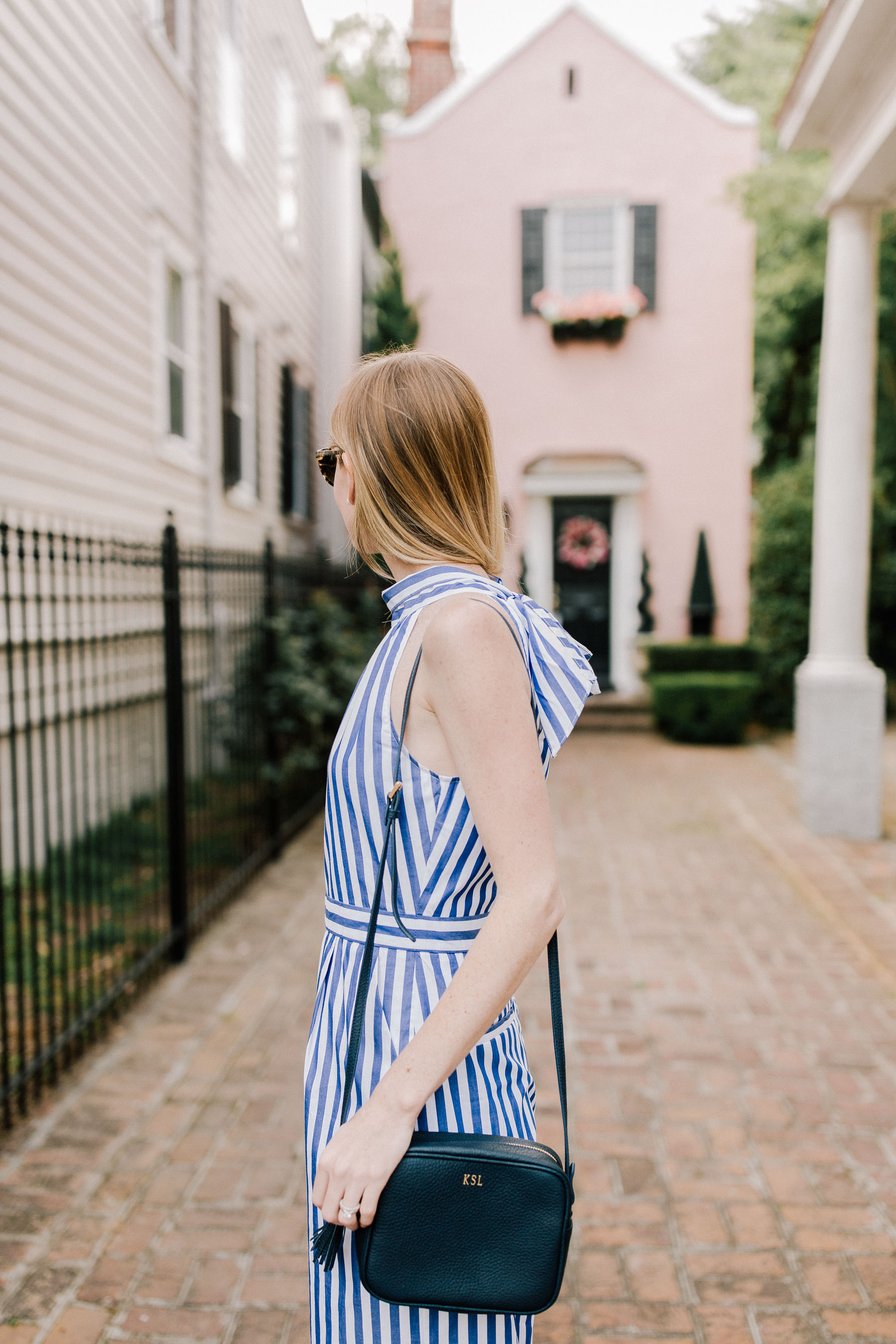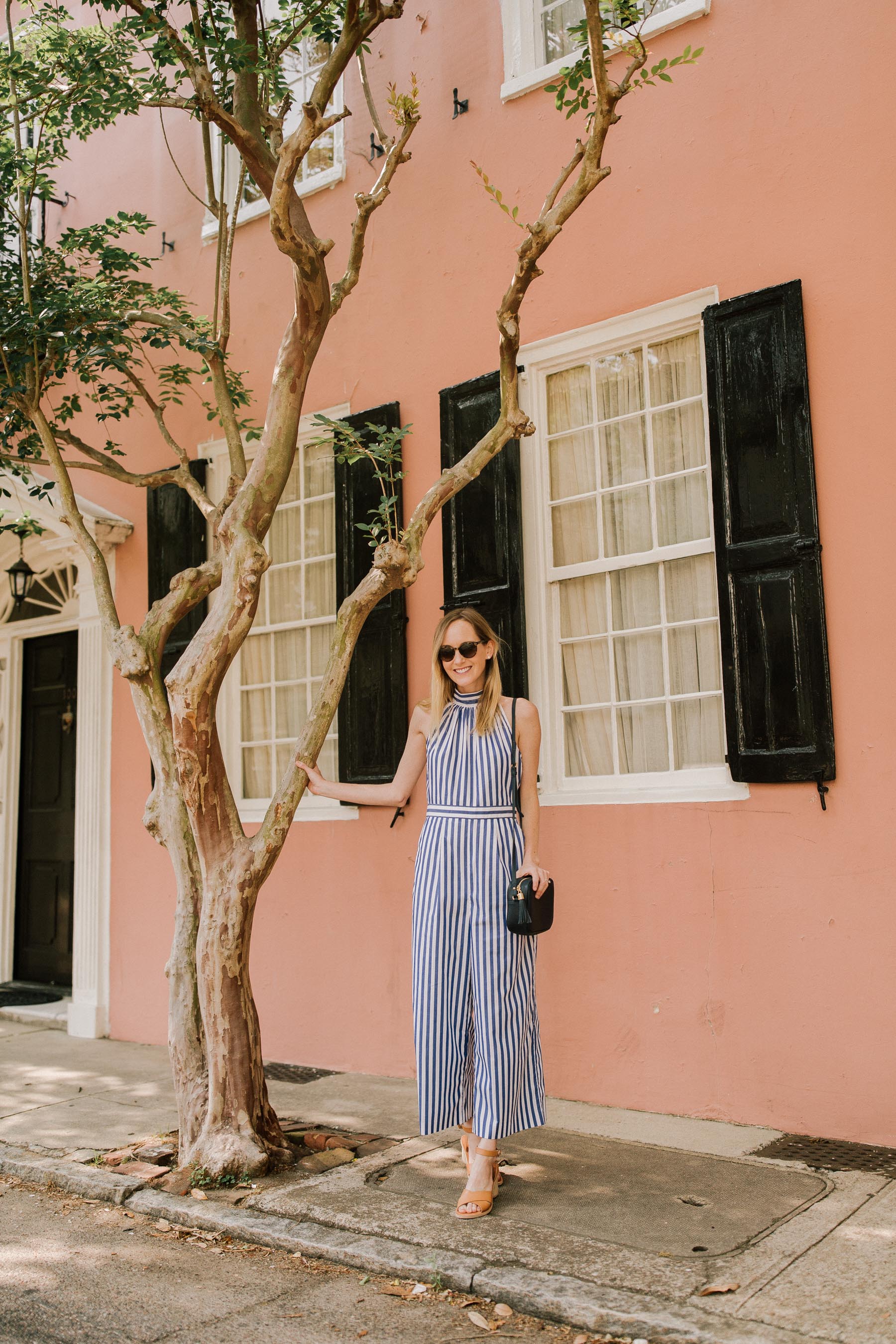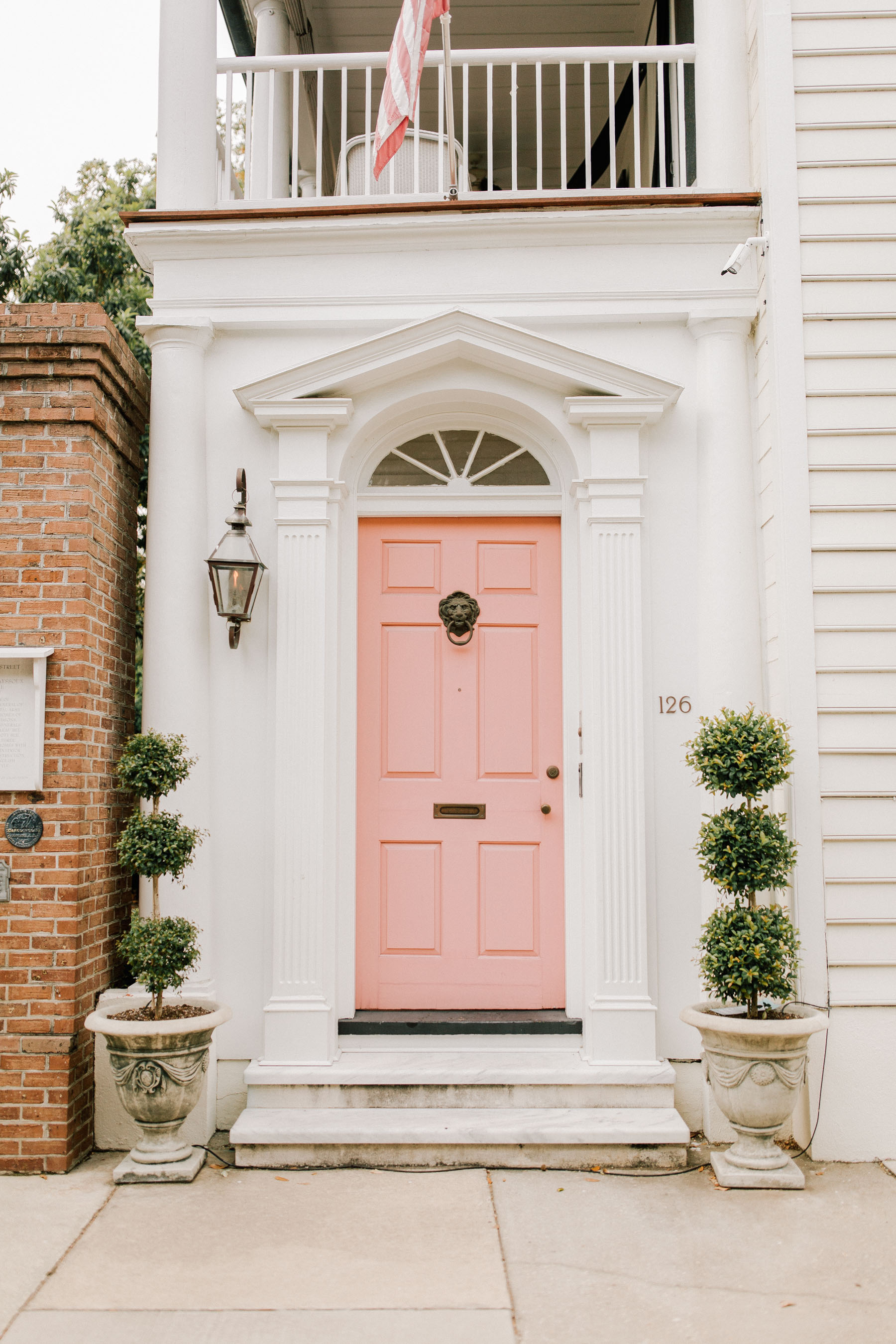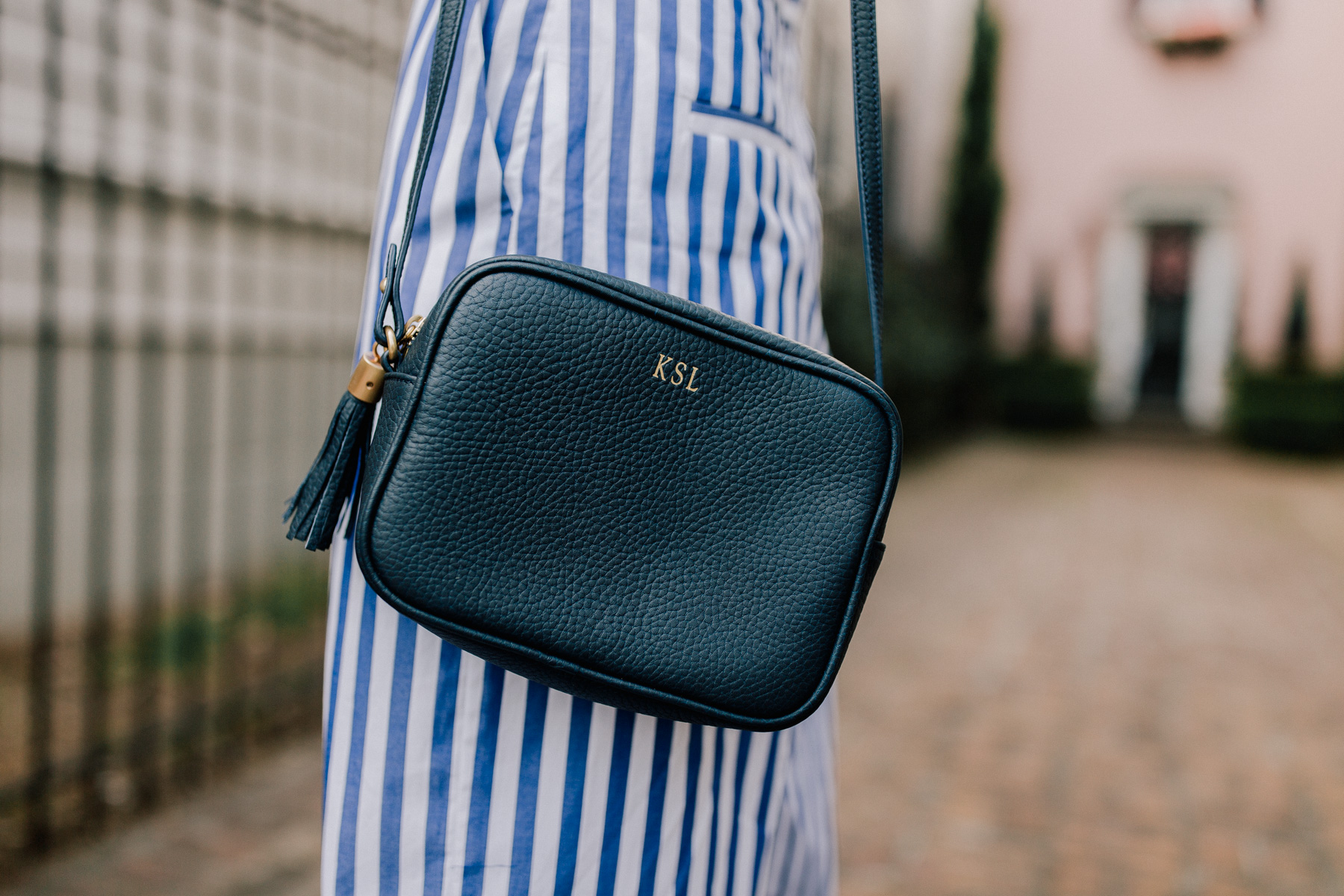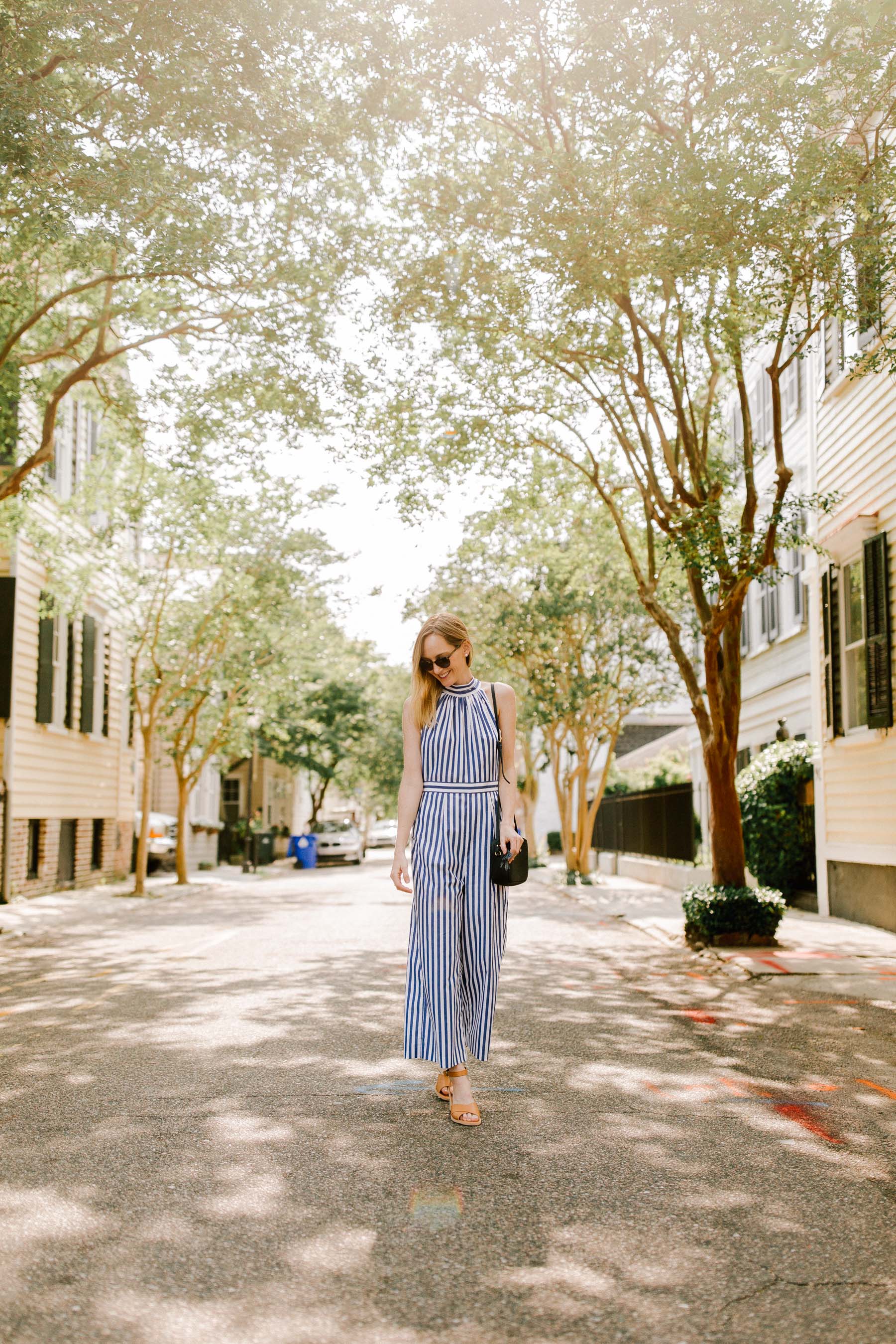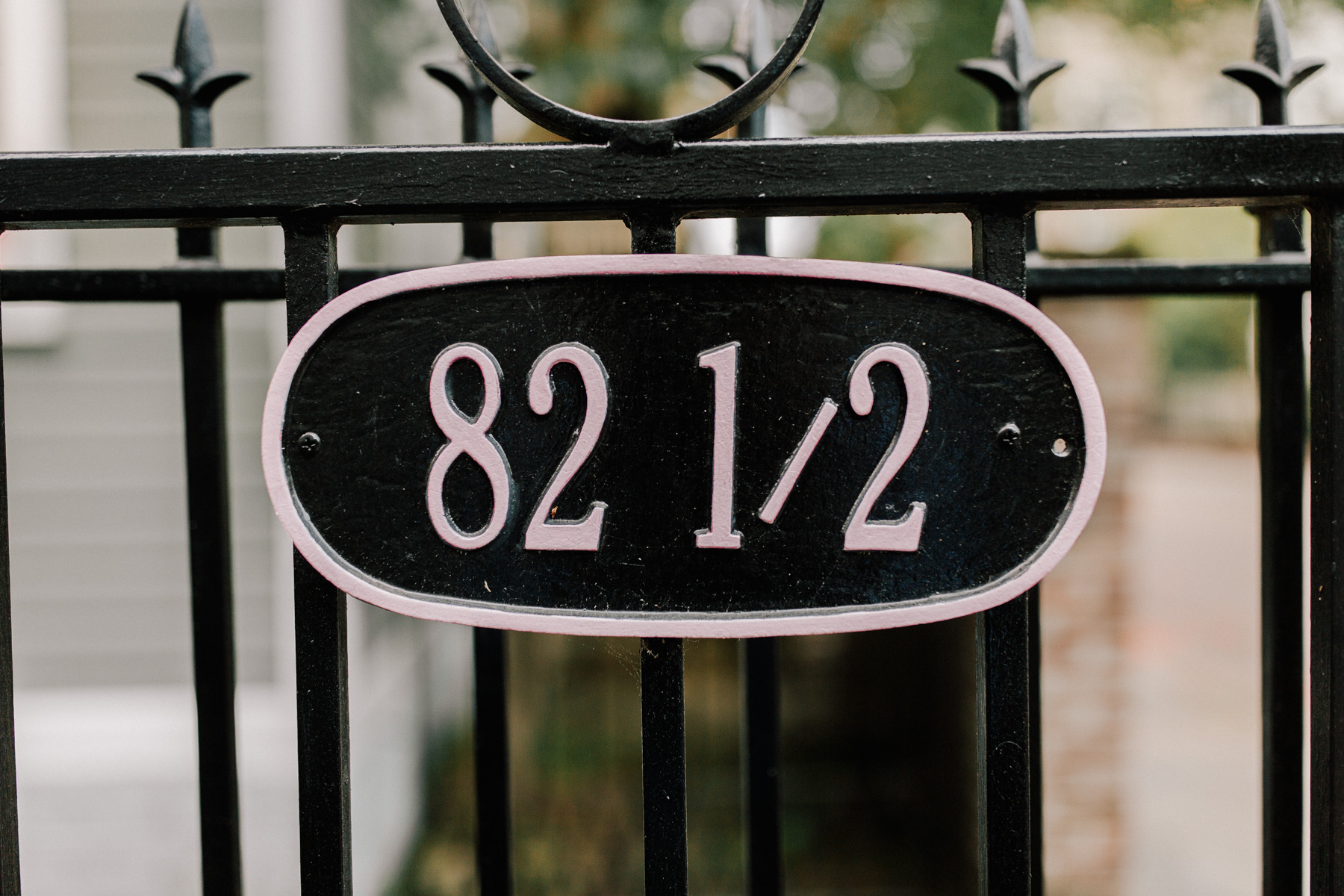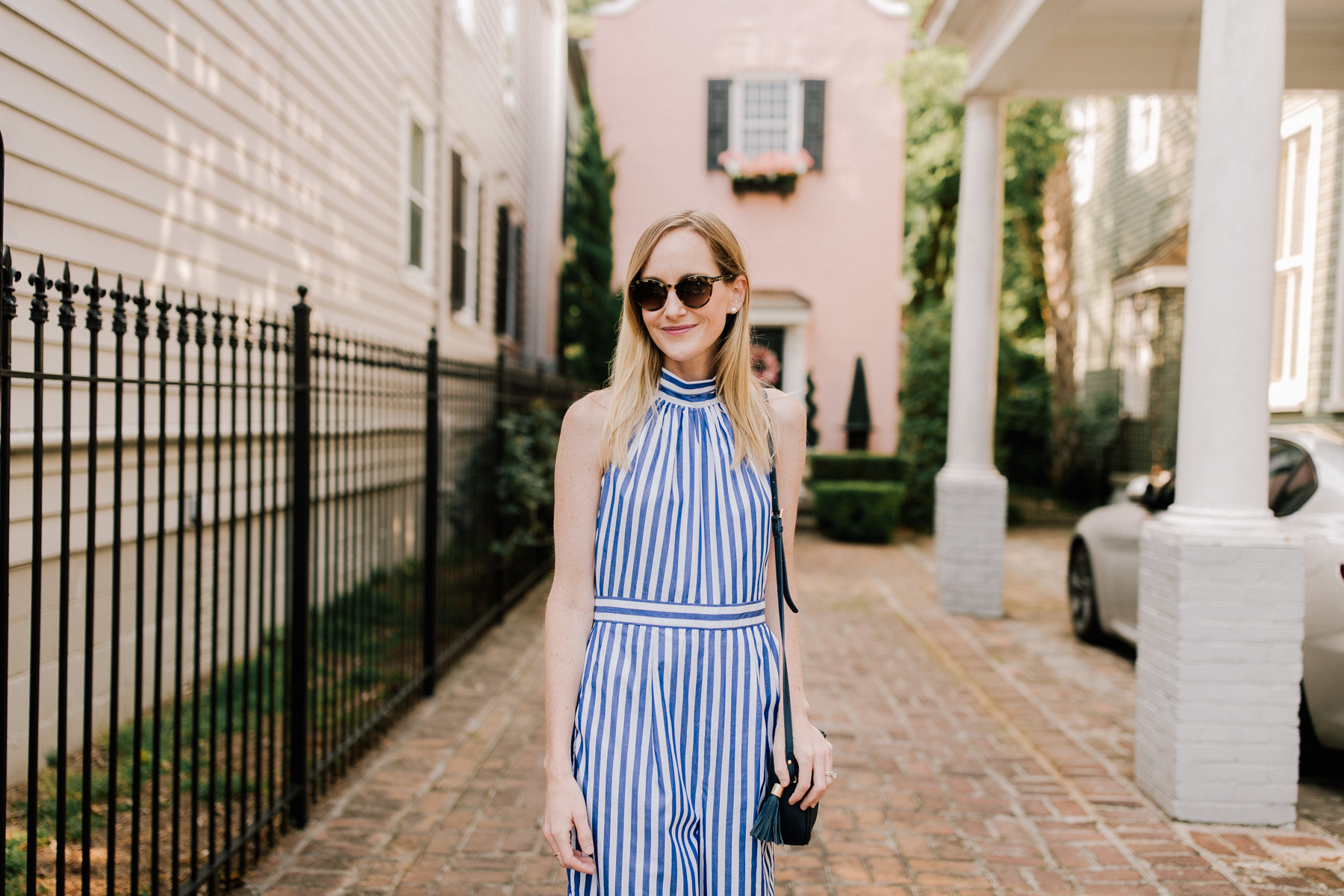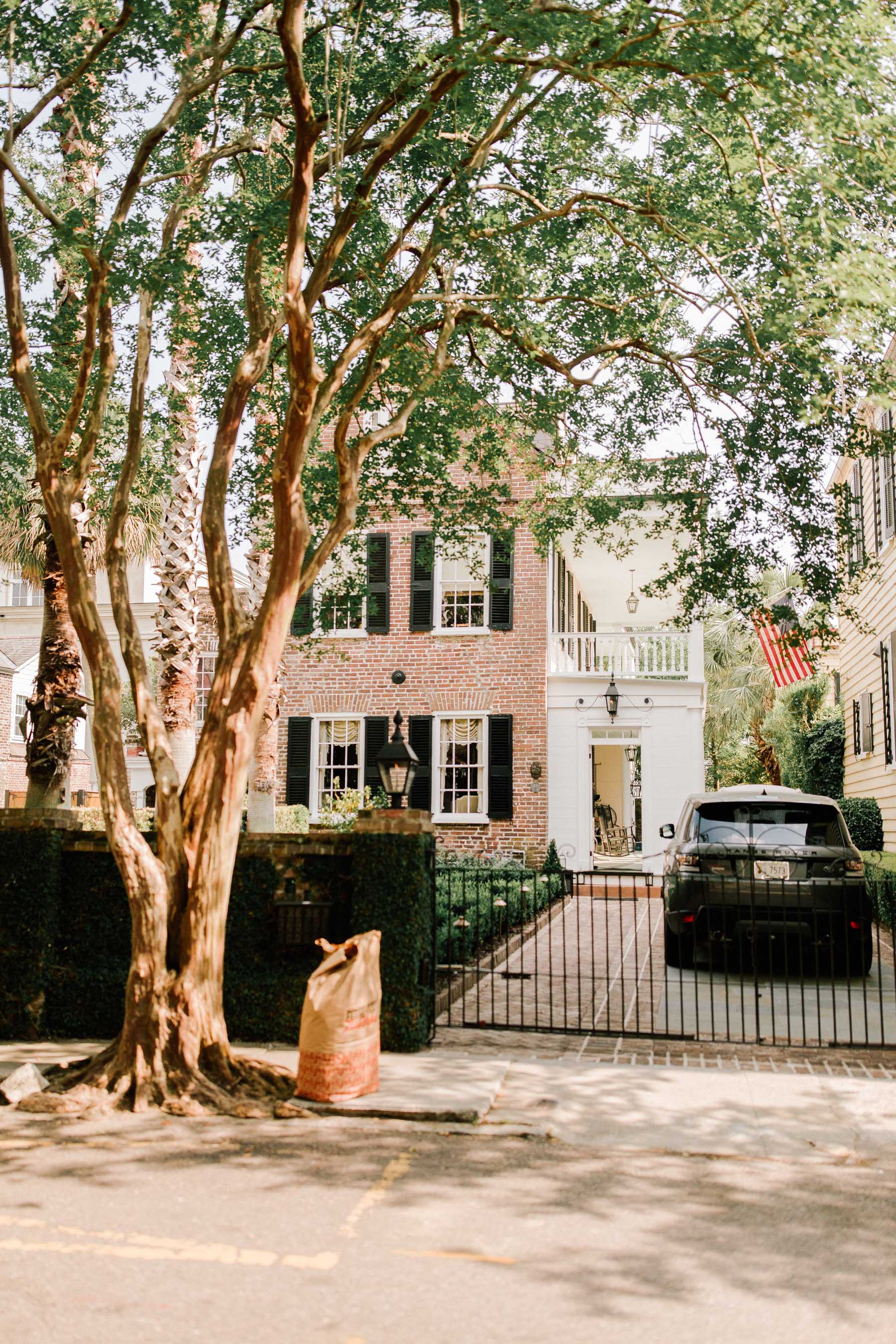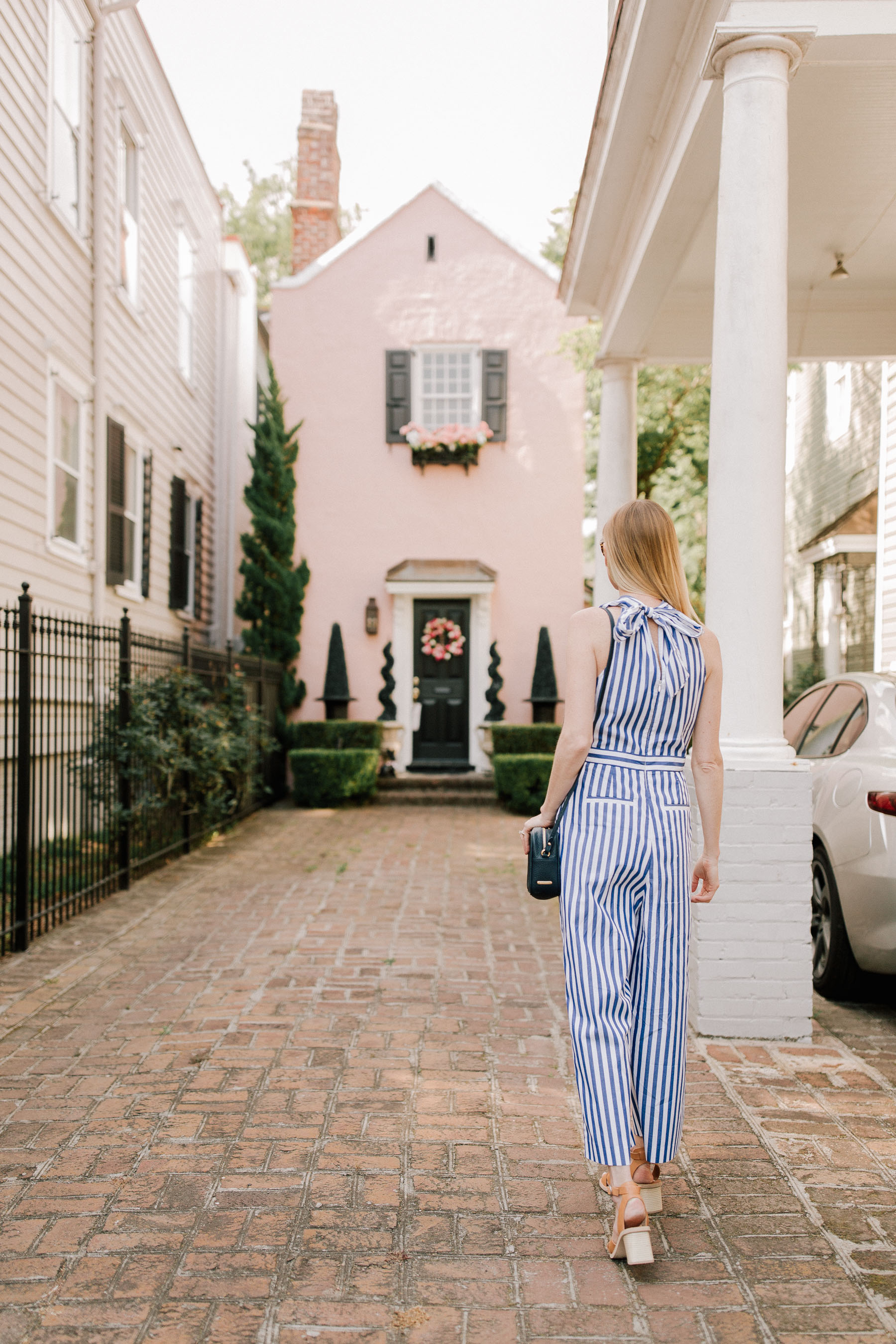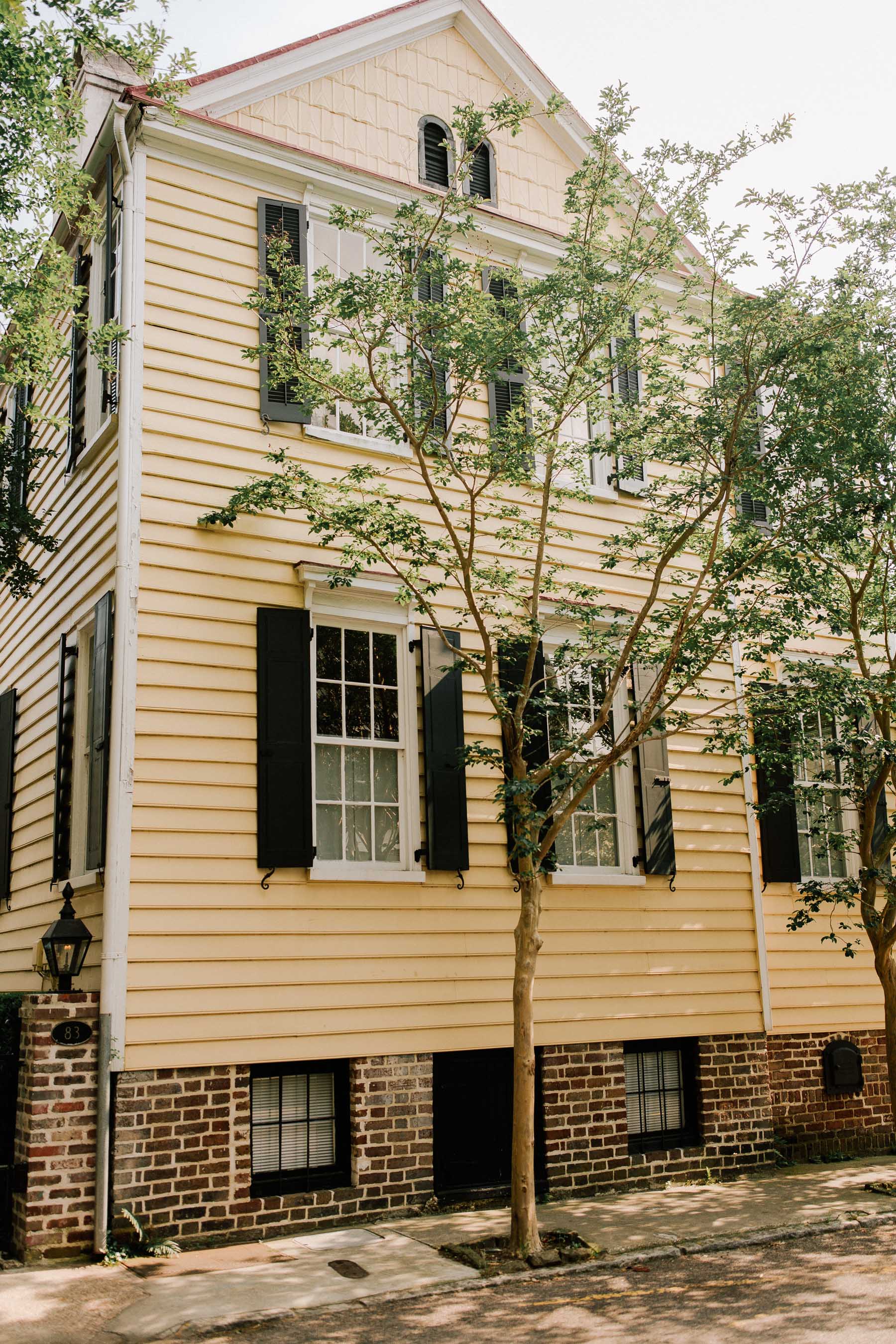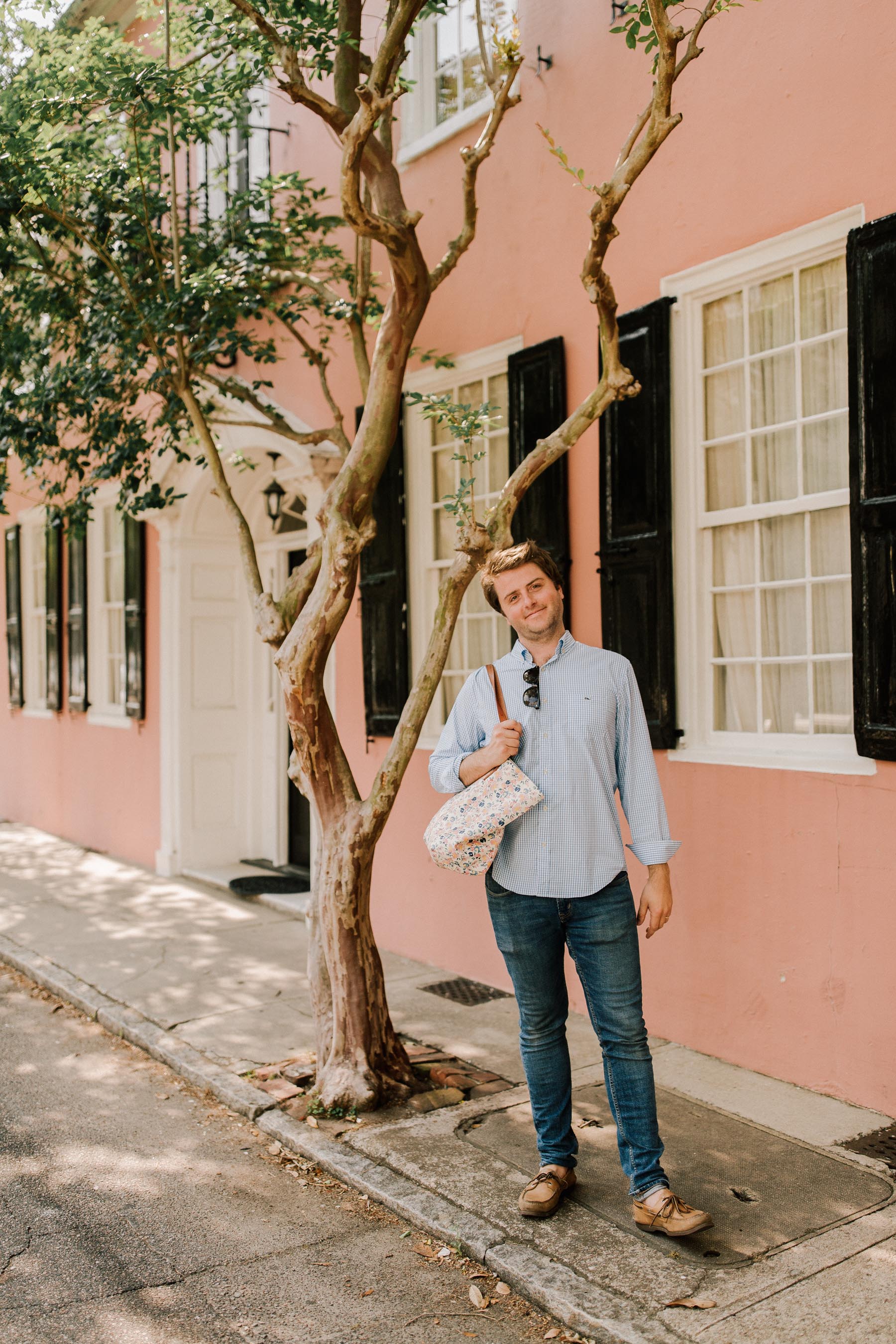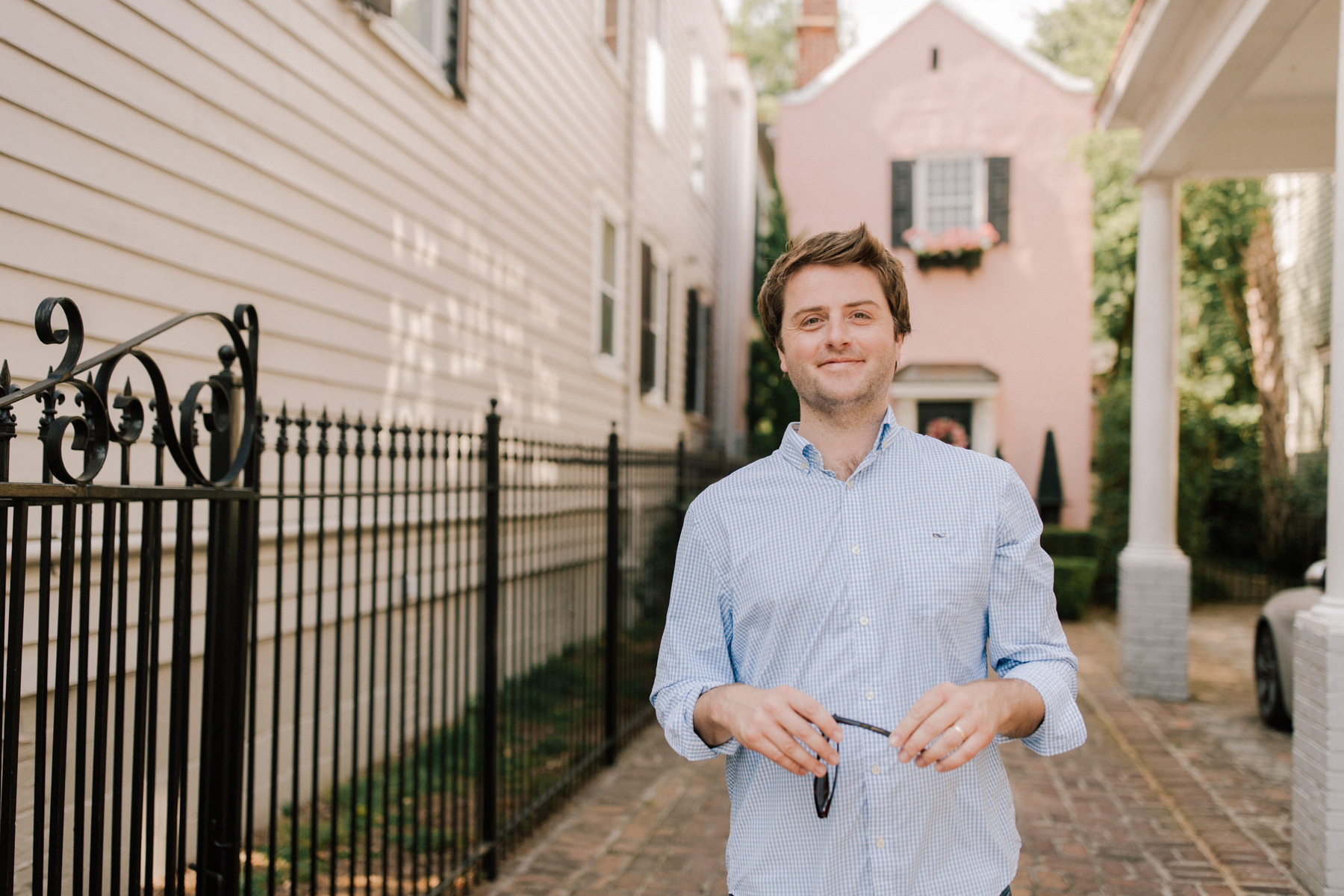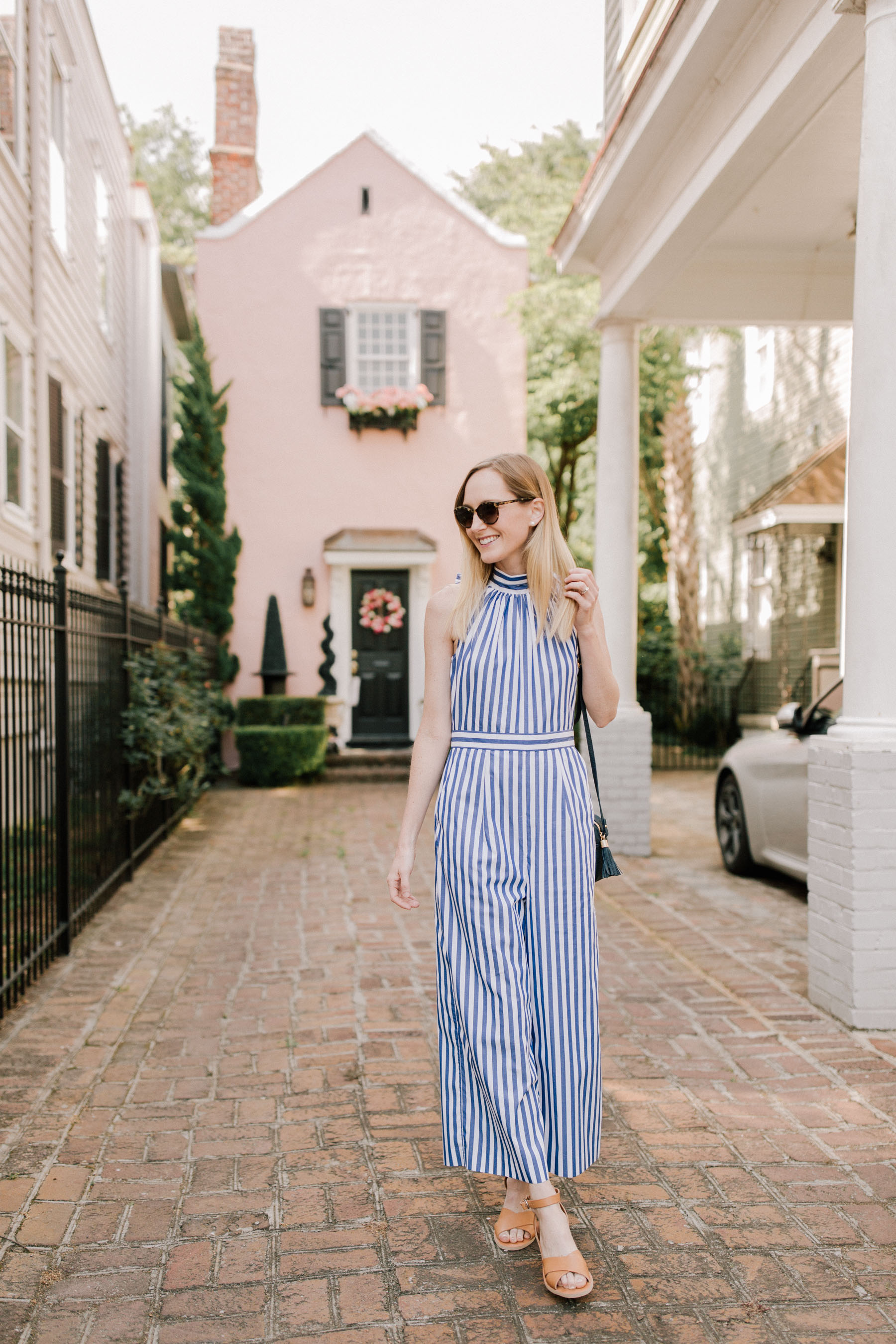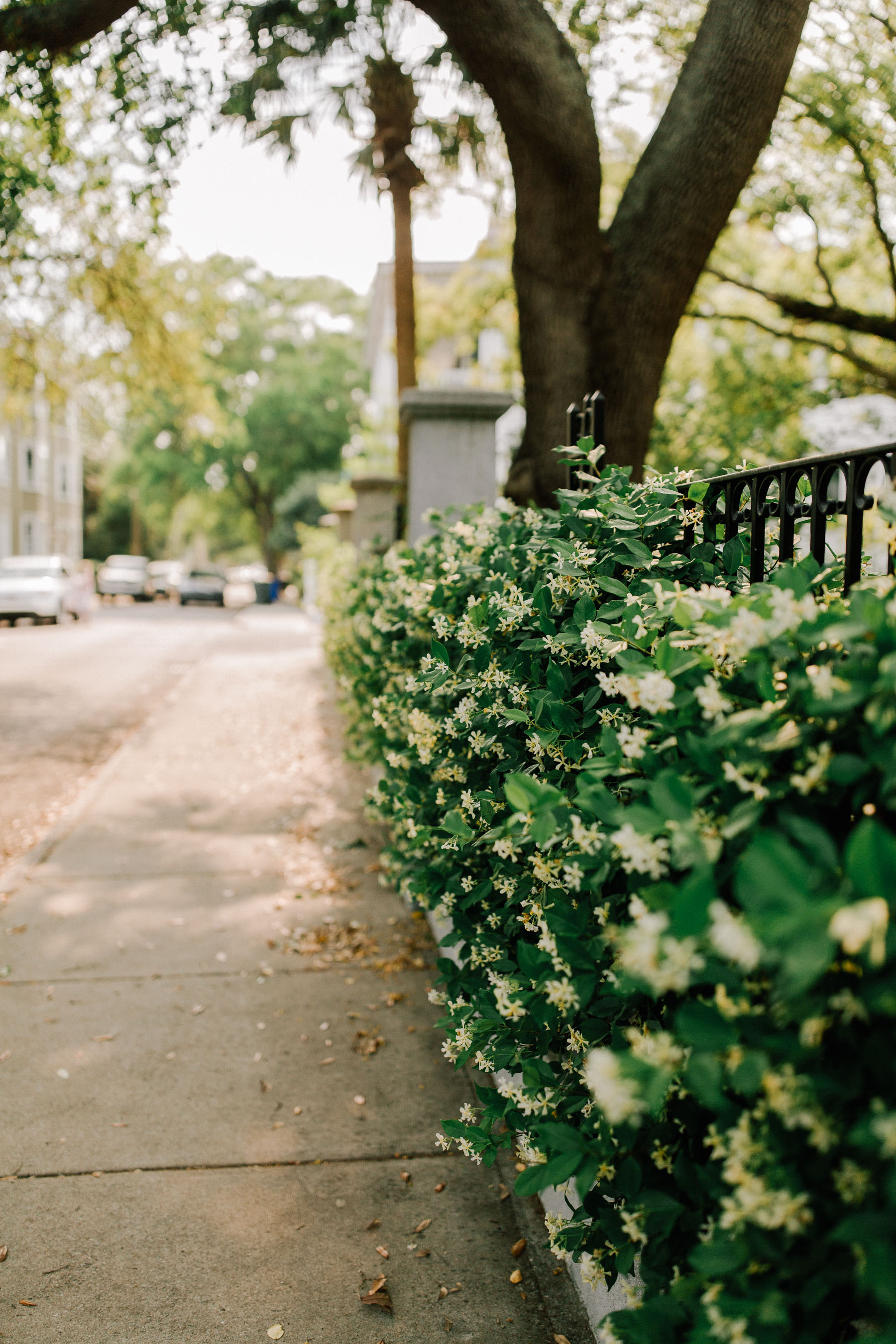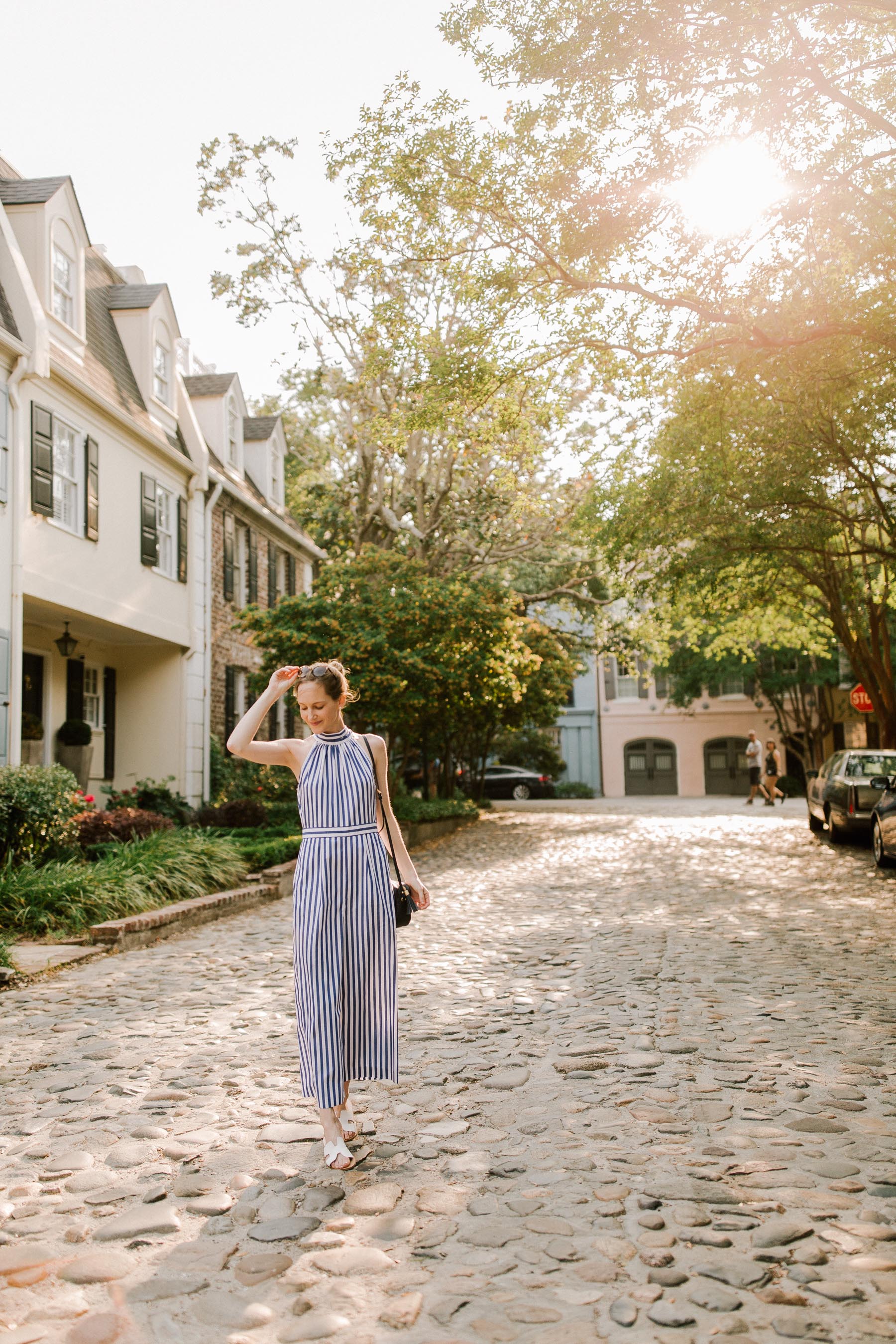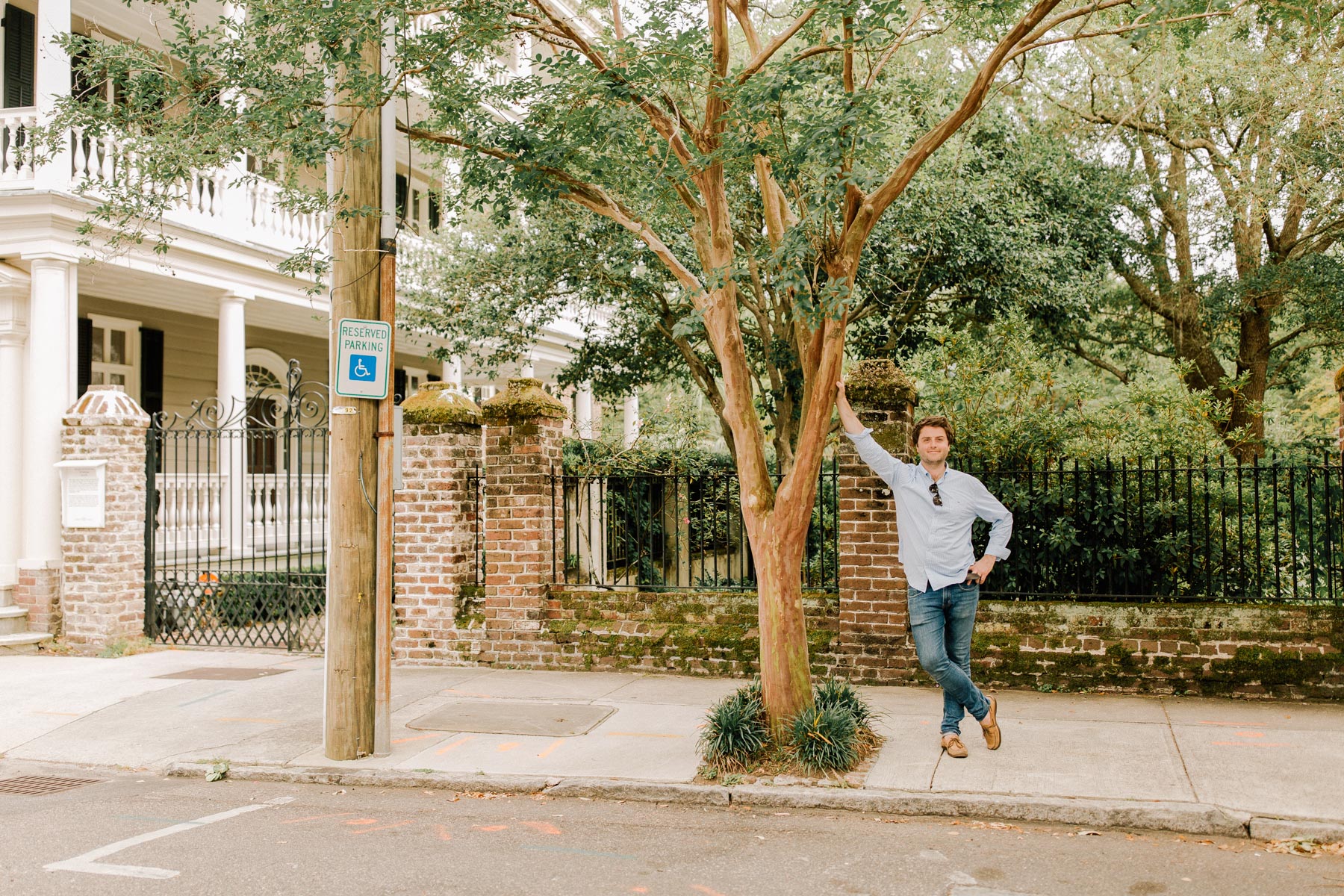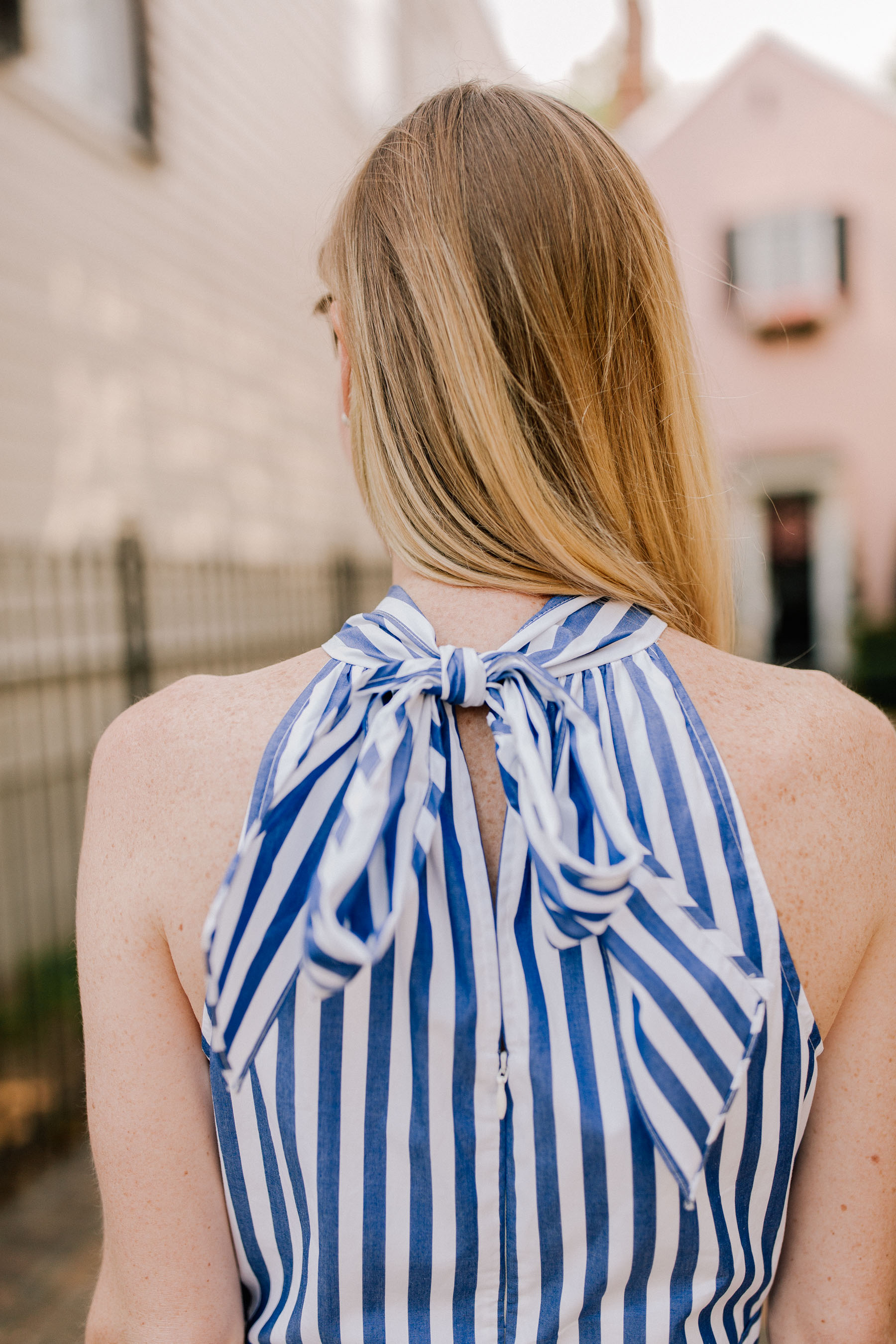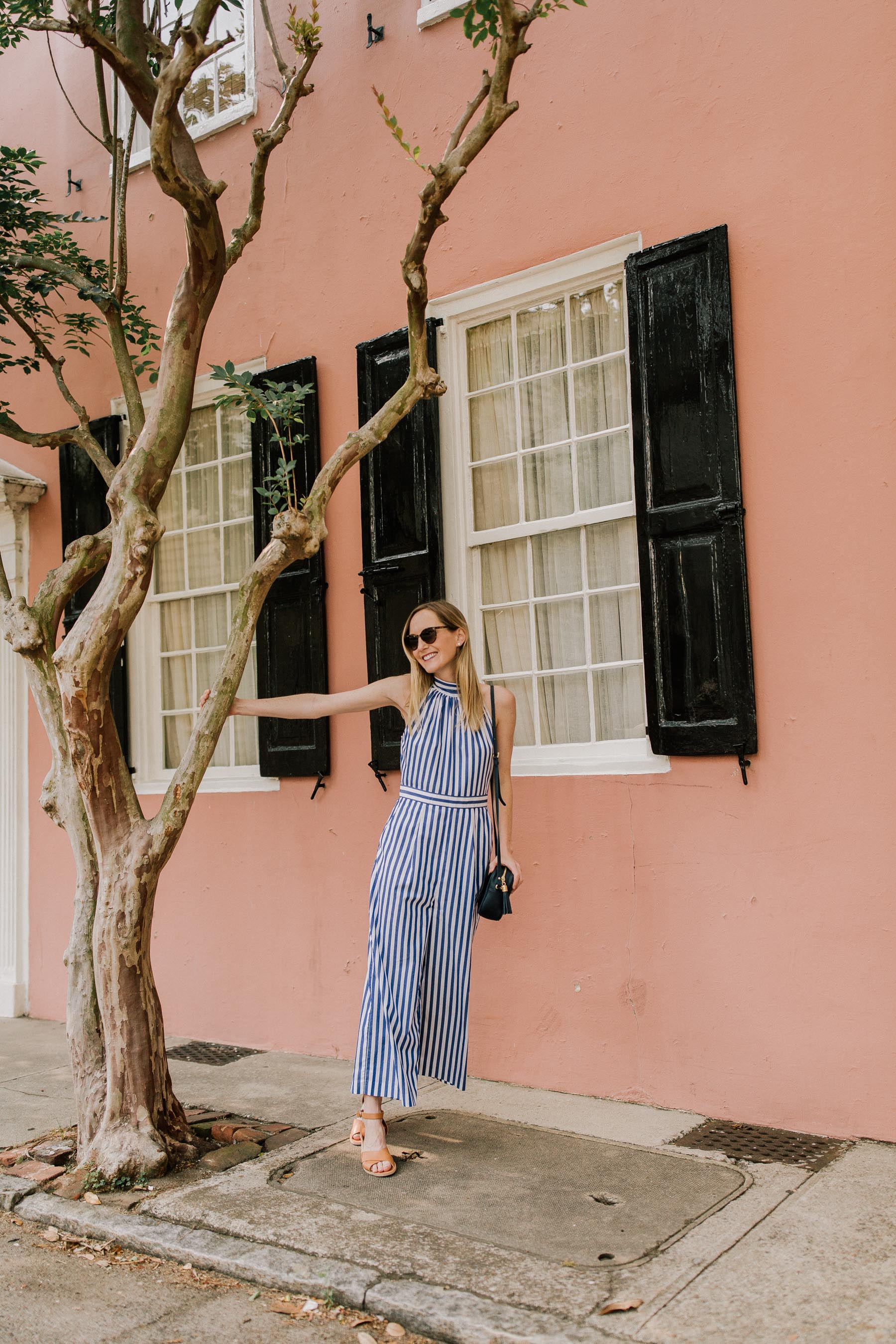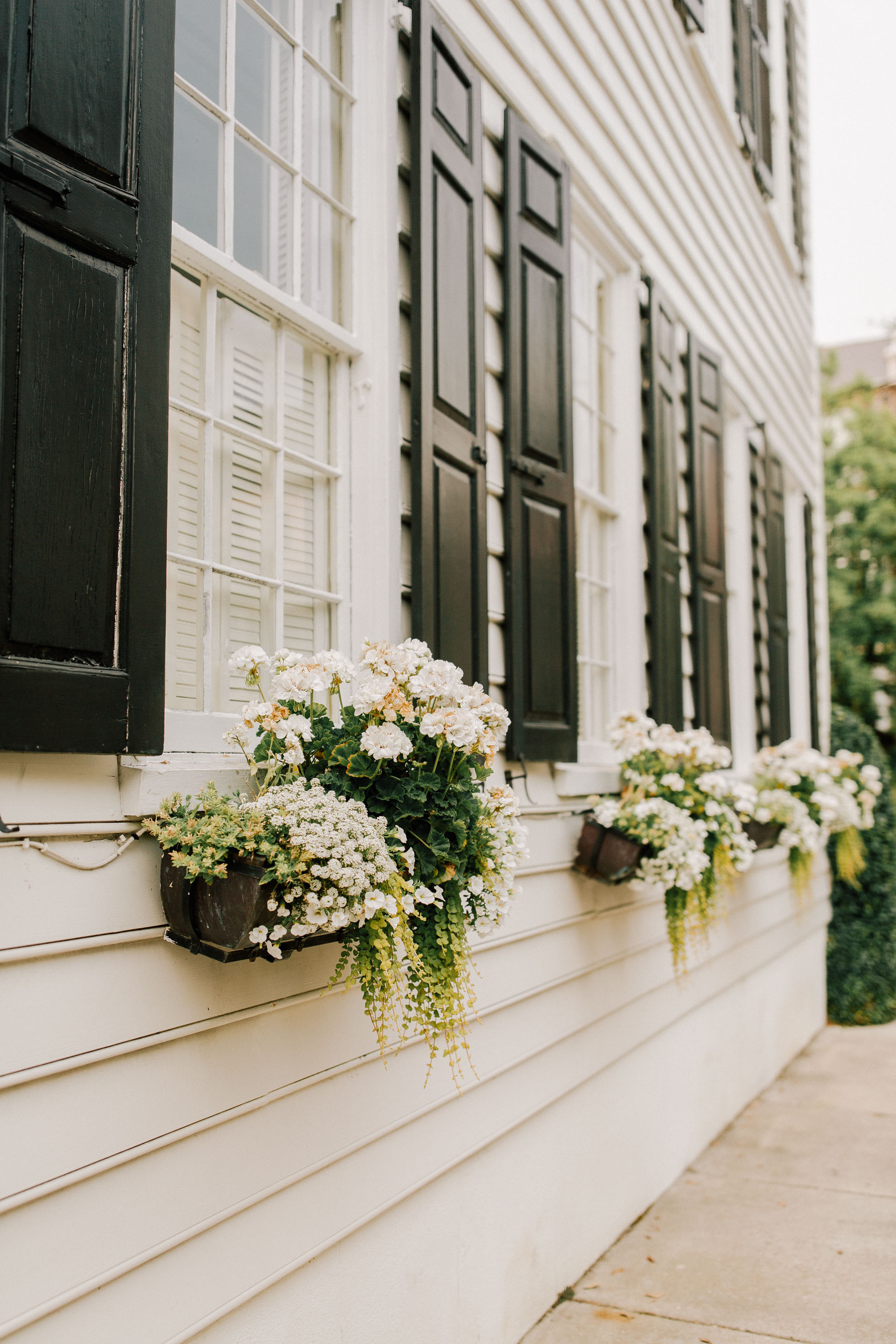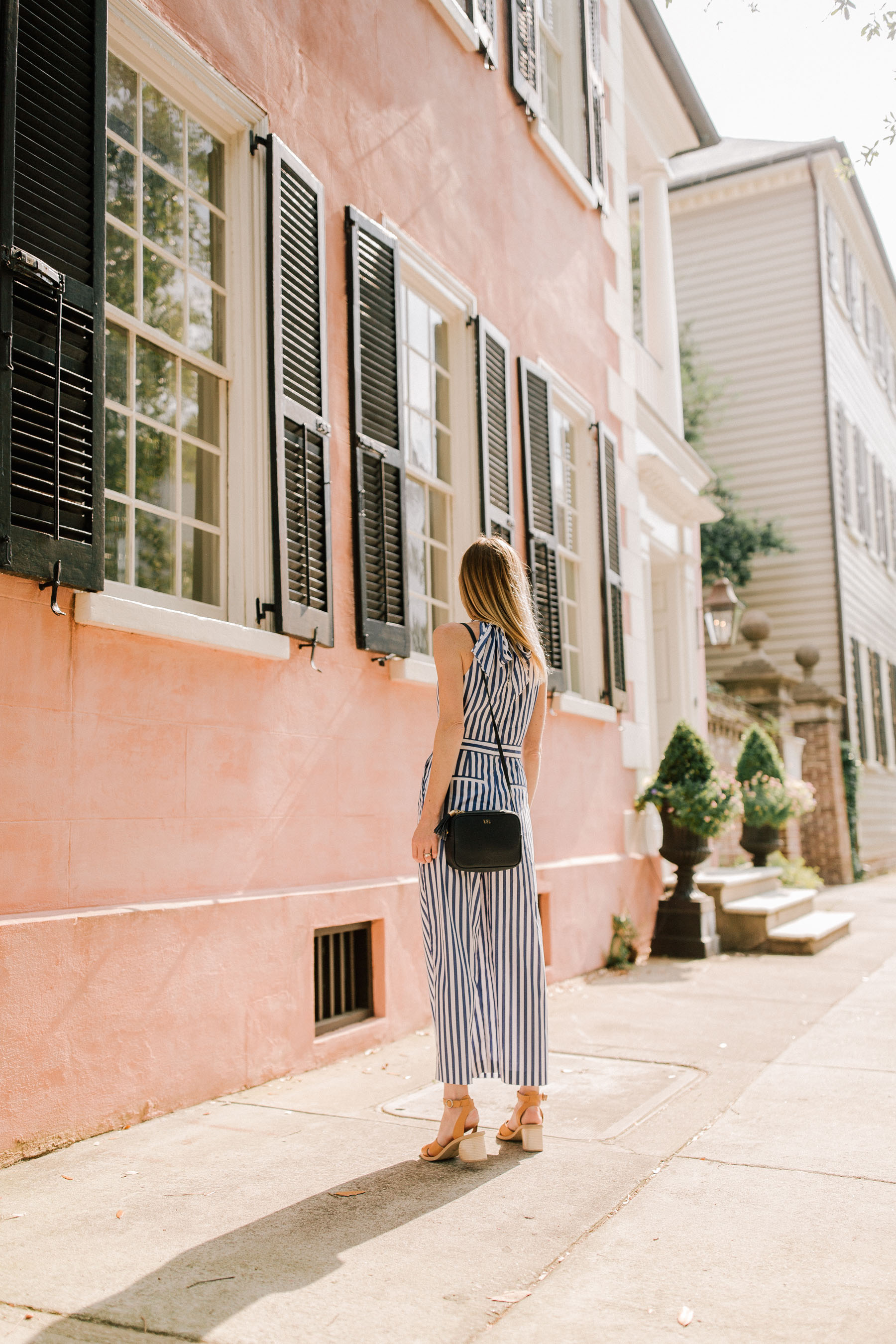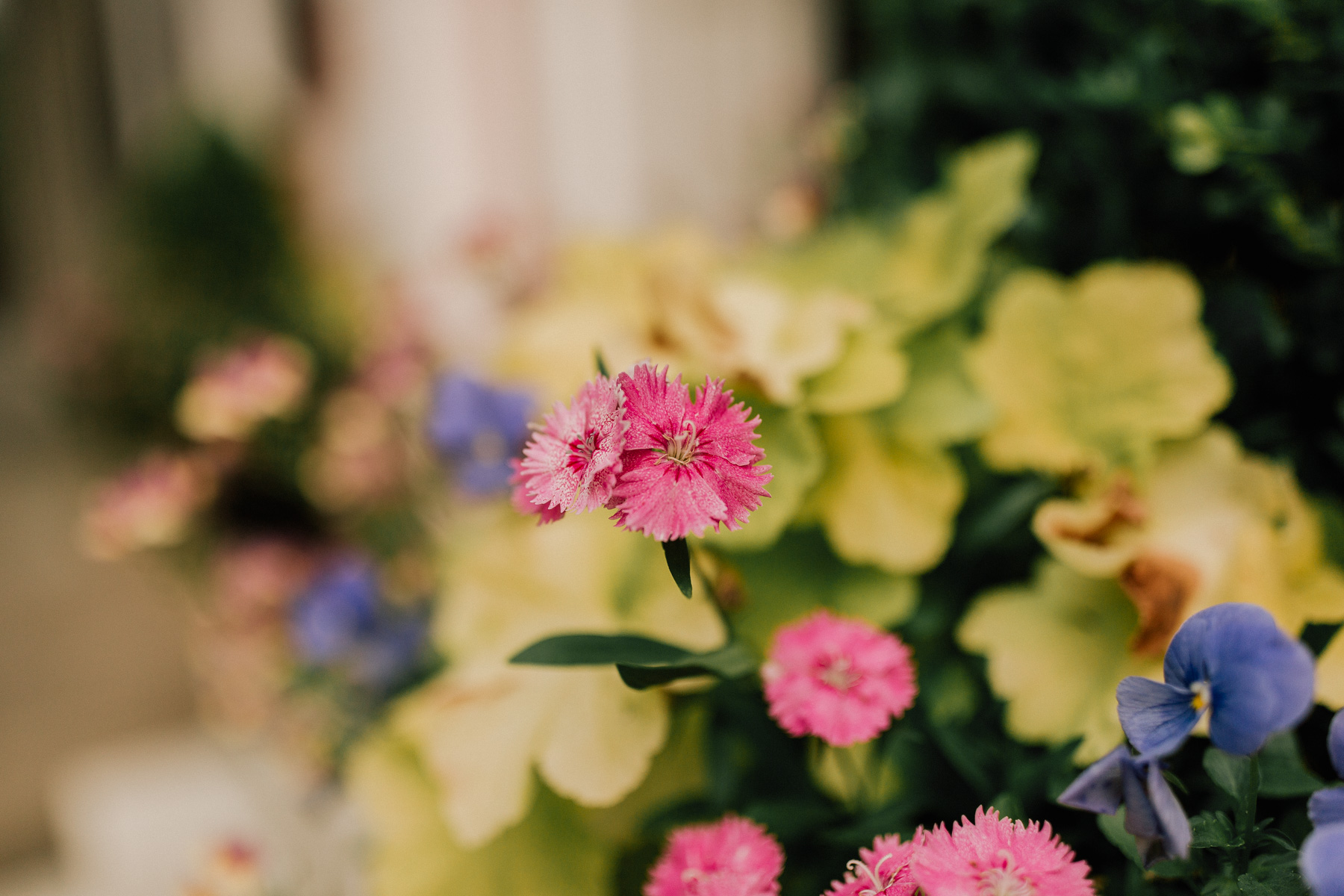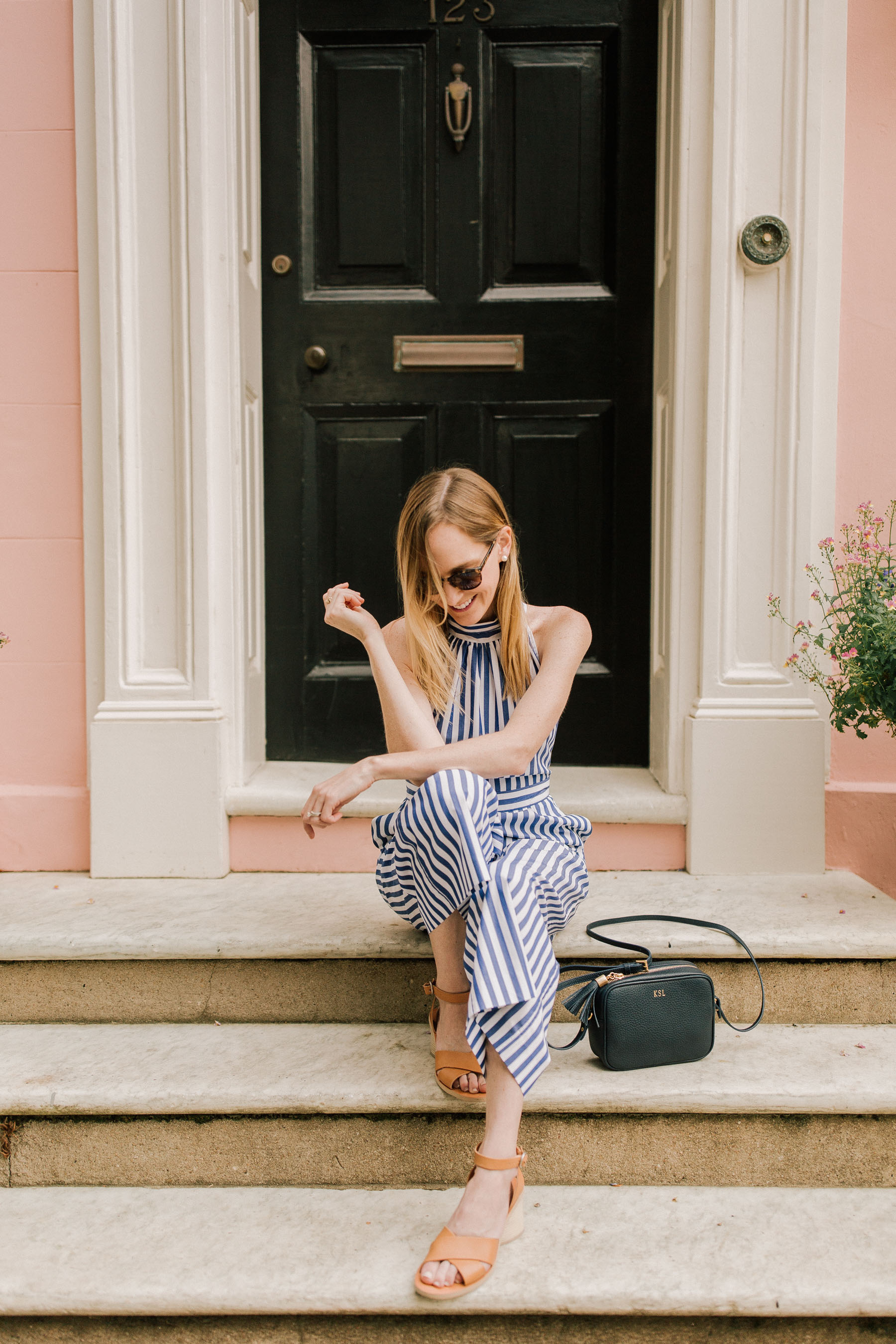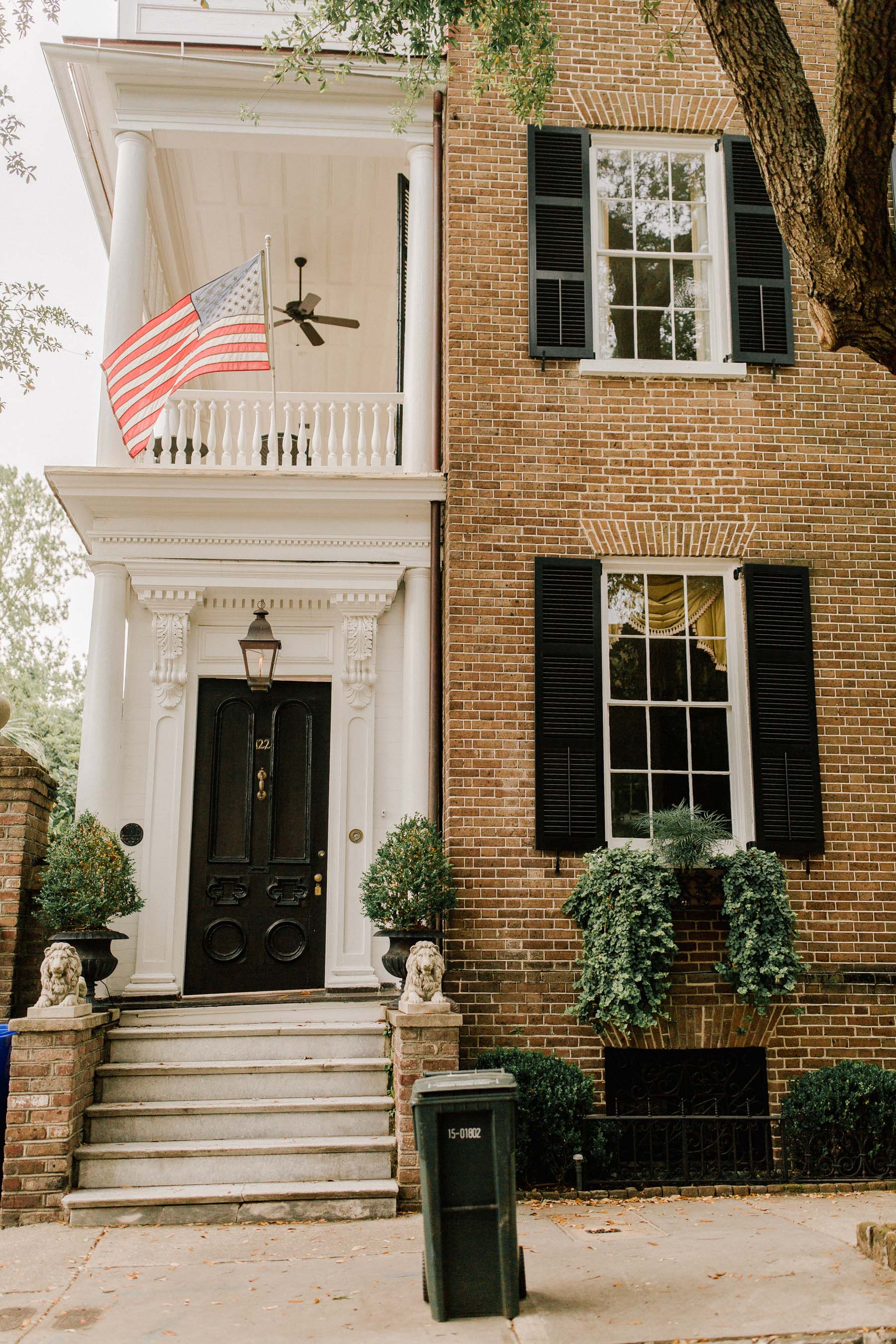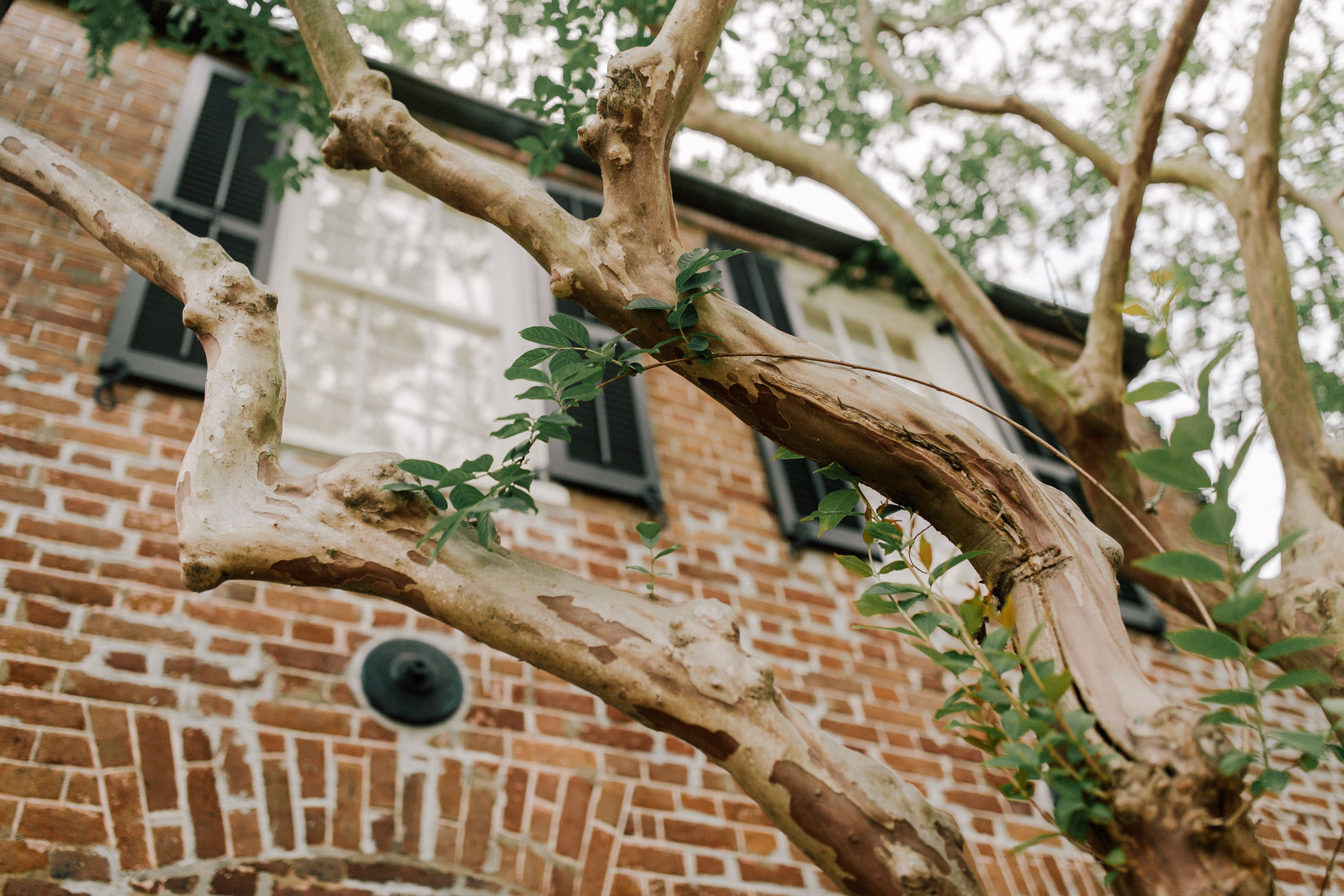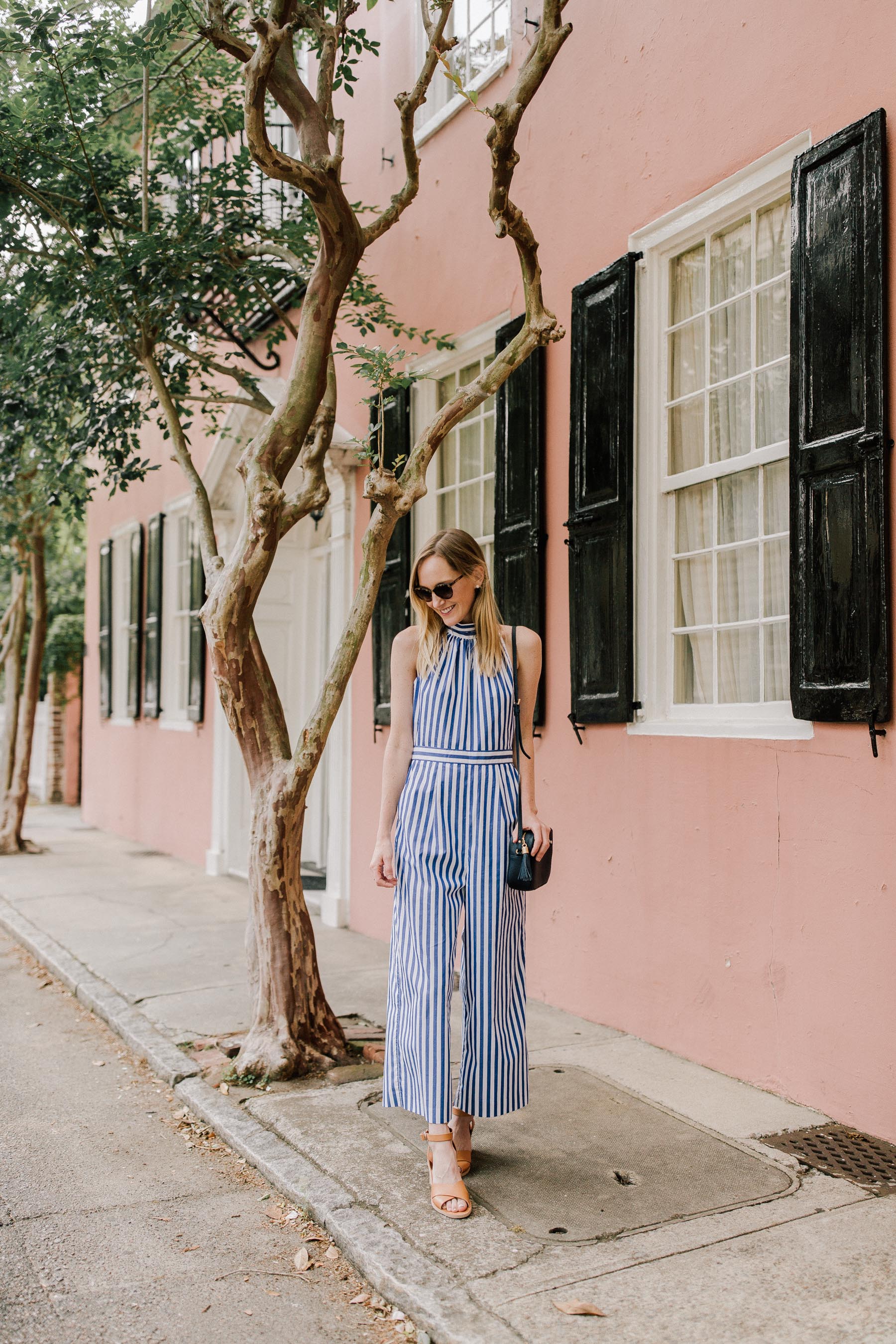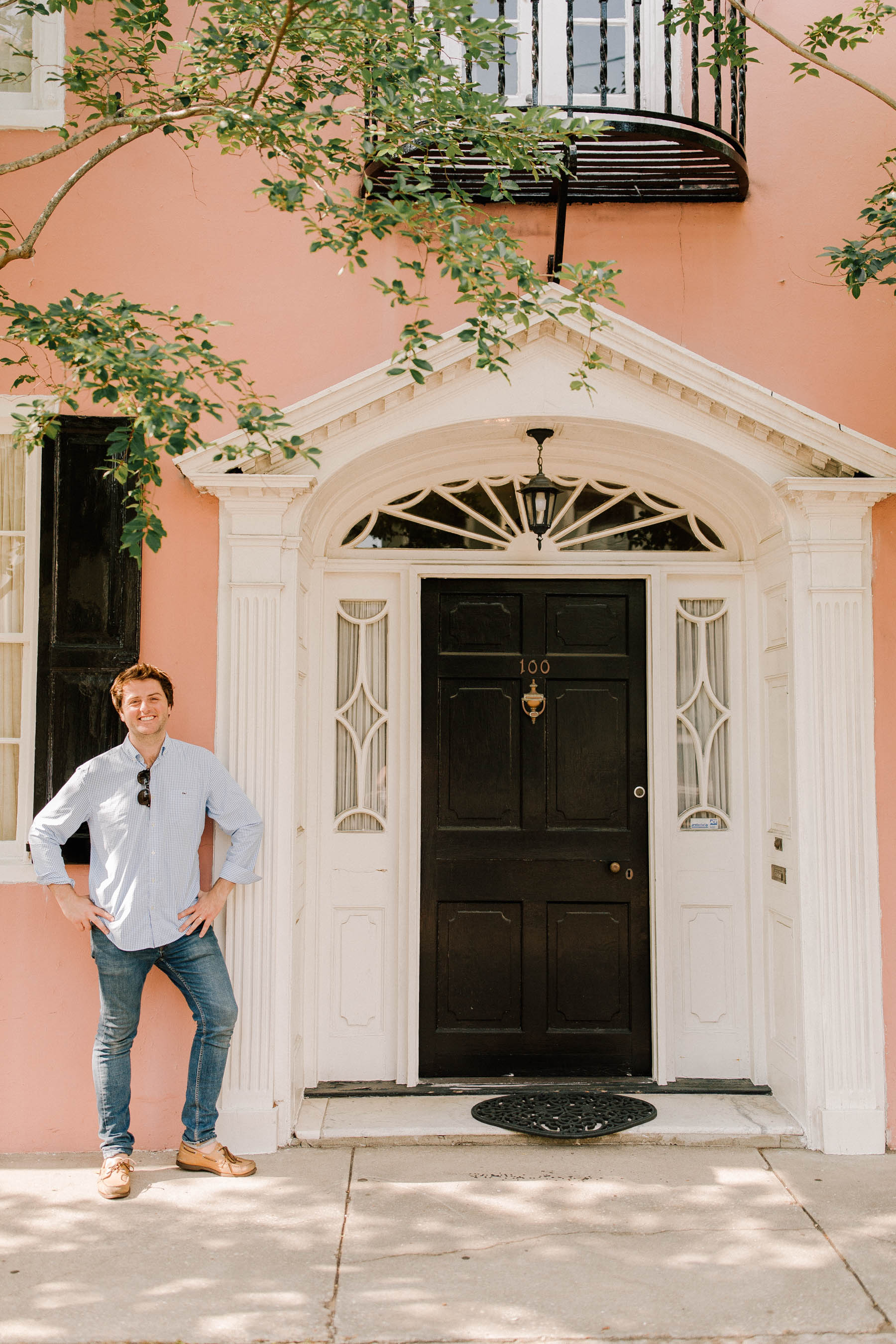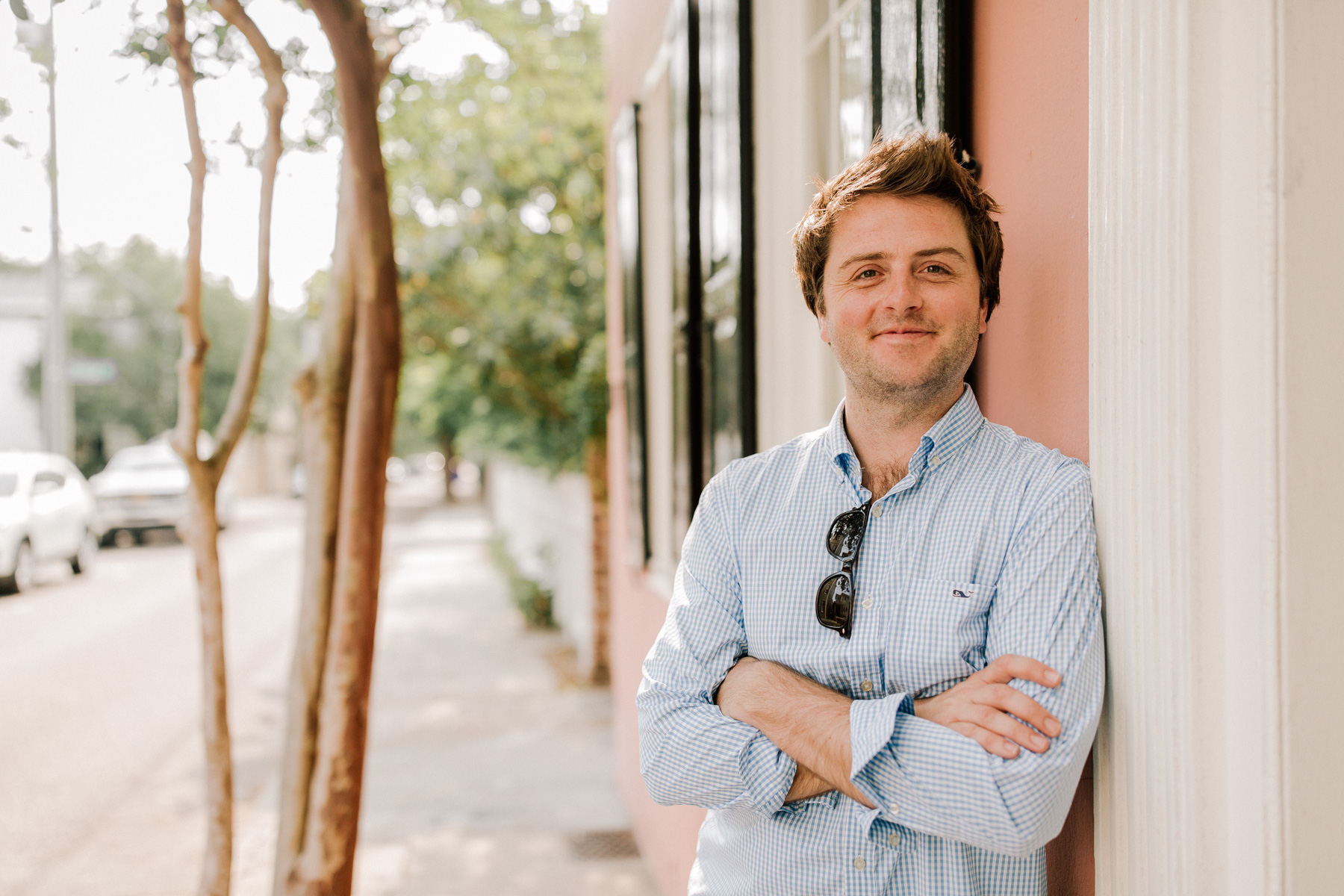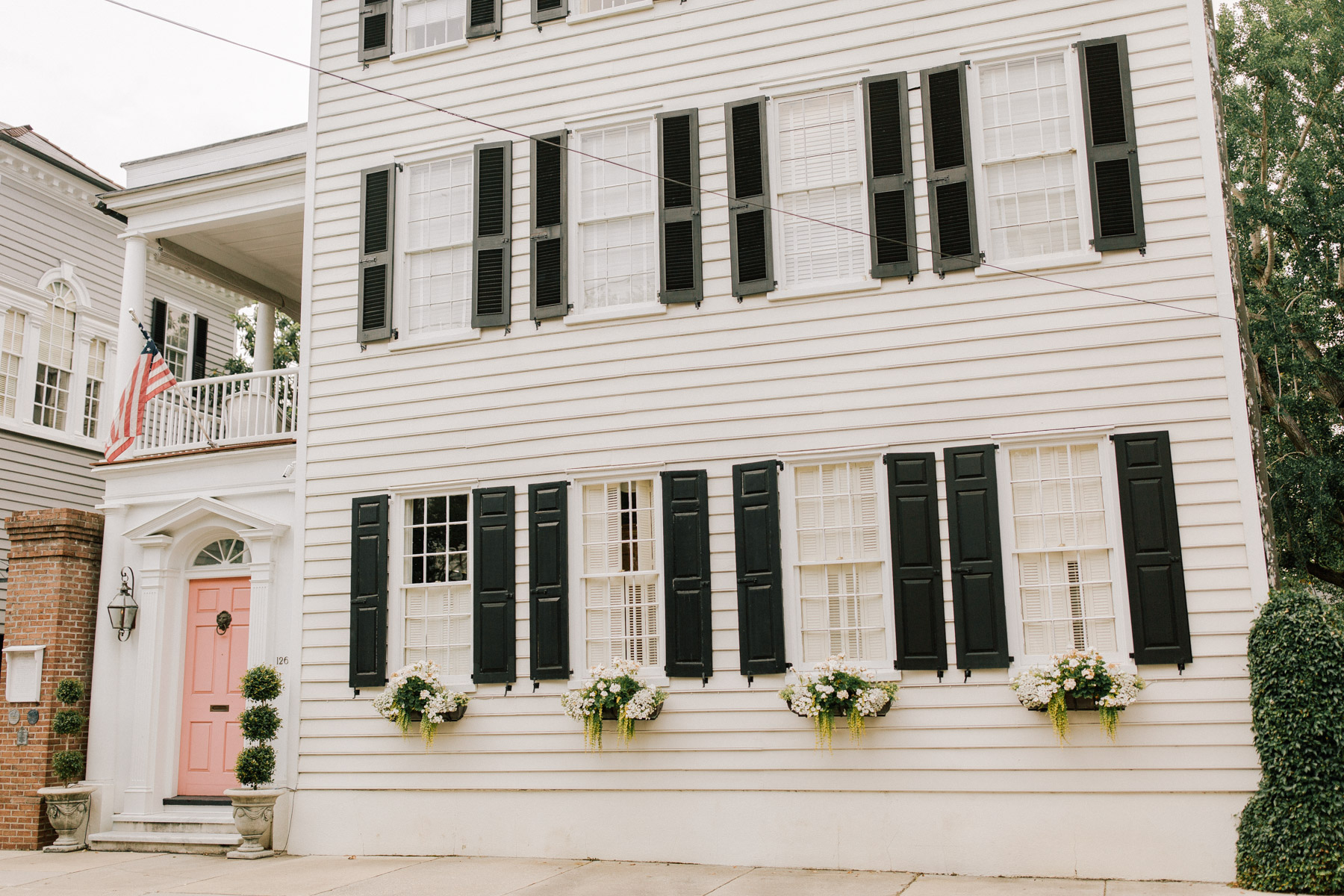 Shop the post:
Striped Jumpsuit (On sale! You can also find it here. And love this similar maxi dress.) / Sandals (So comfy! Also available at Zappos and Lord & Taylor.) / Navy Monogrammed Crossbody c/o
SaveSave