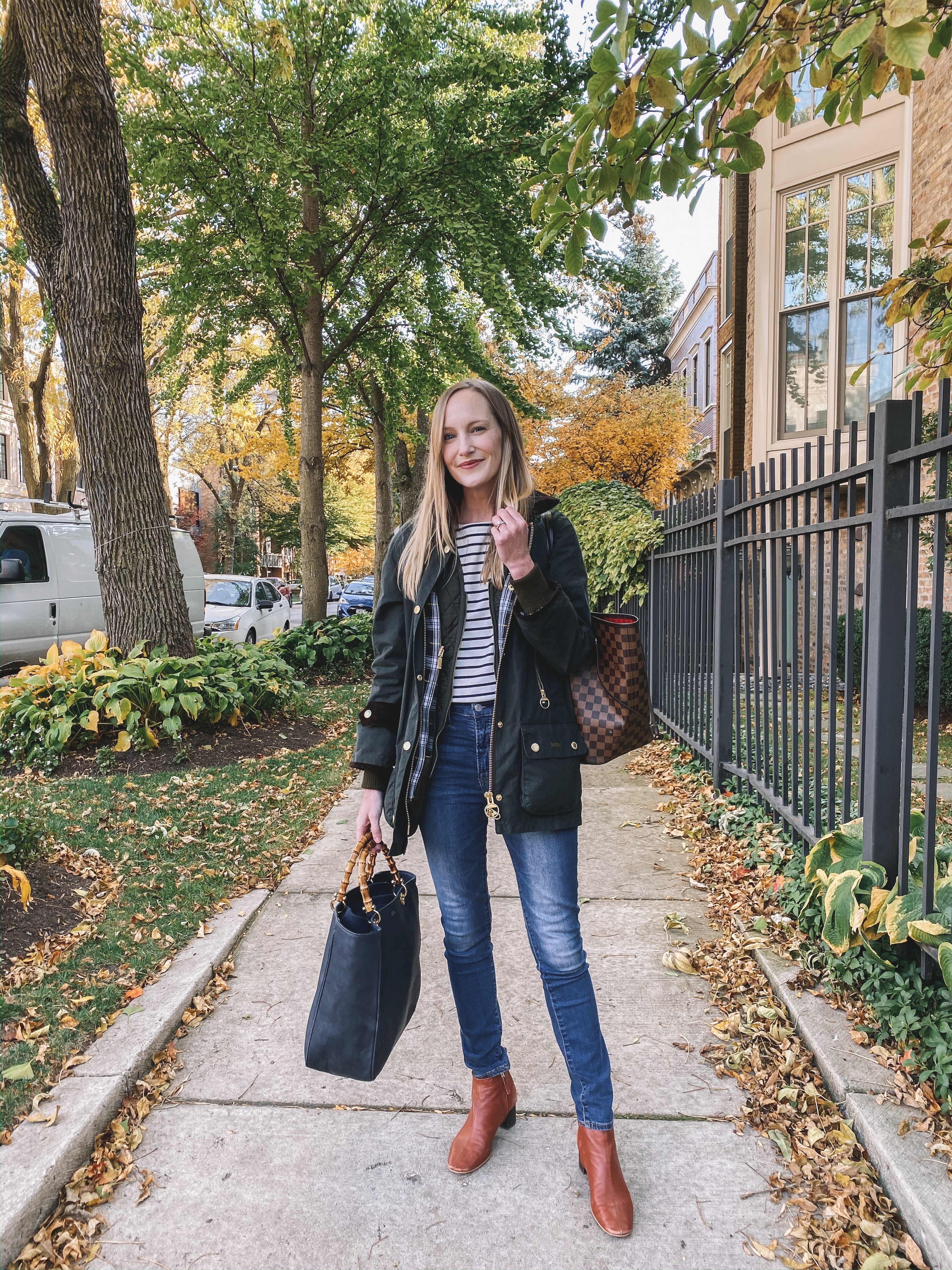 Barbour 125th Anniversary Icons Beaufort Jacket (Also available via Tuckernuck) and Fleece-Lined Betty Vest c/o (Also available at Tuckernuck. It zips into most Barbour jackets! I also LOVE this Barbour vest and this one, too.) / Gap Skinny Jeans (I also have this pair and love them just as much.) / Everlane Boots / Mark & Graham Navy Bamboo Tote (This one is even better because it has a strap!) / Joules Harbour Shirt c/o (As seen in our Halloween post!) / Louis Vuitton Neverfull GM
Wooooo! So happy over here as we have a great weekend ahead of us. Today, we're hopefully seeing my cousin and his girlfriend who are in from New York… and tonight, we have Jess and Neal's Halloween party! (Got a babysitter and everything. Boom. Thanks, Katie!) On Sunday, Emma has a morning birthday party (so nice!), and then we're going to drive up to the North Shore for our annual fall excursion. We're still under construction on the first floor of our home, so we're glad that we'll be out of the house so much!
Anyway, here are this week's Recent Finds! I'll warn you and say that most are from J.Crew and J.Crew Factory, because I think the brands are KILLIN' it right now. ;)
Enjoy!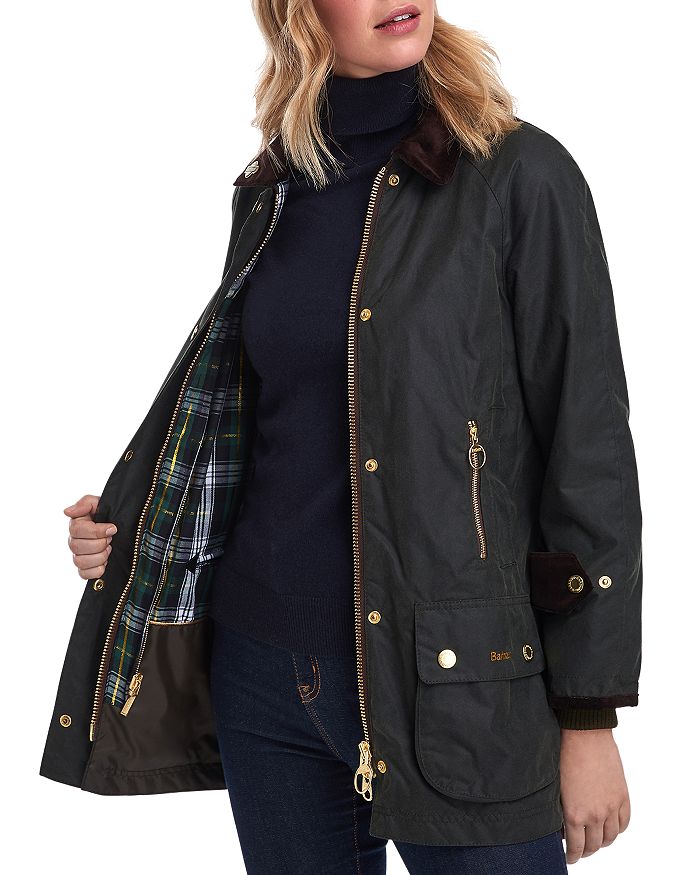 Barbour sent me this coat recently, and it's hands down the best Barbour I've ever owned. I'm OBSESSED. It's so cozy and warm with the liner, and said liner is tartan!