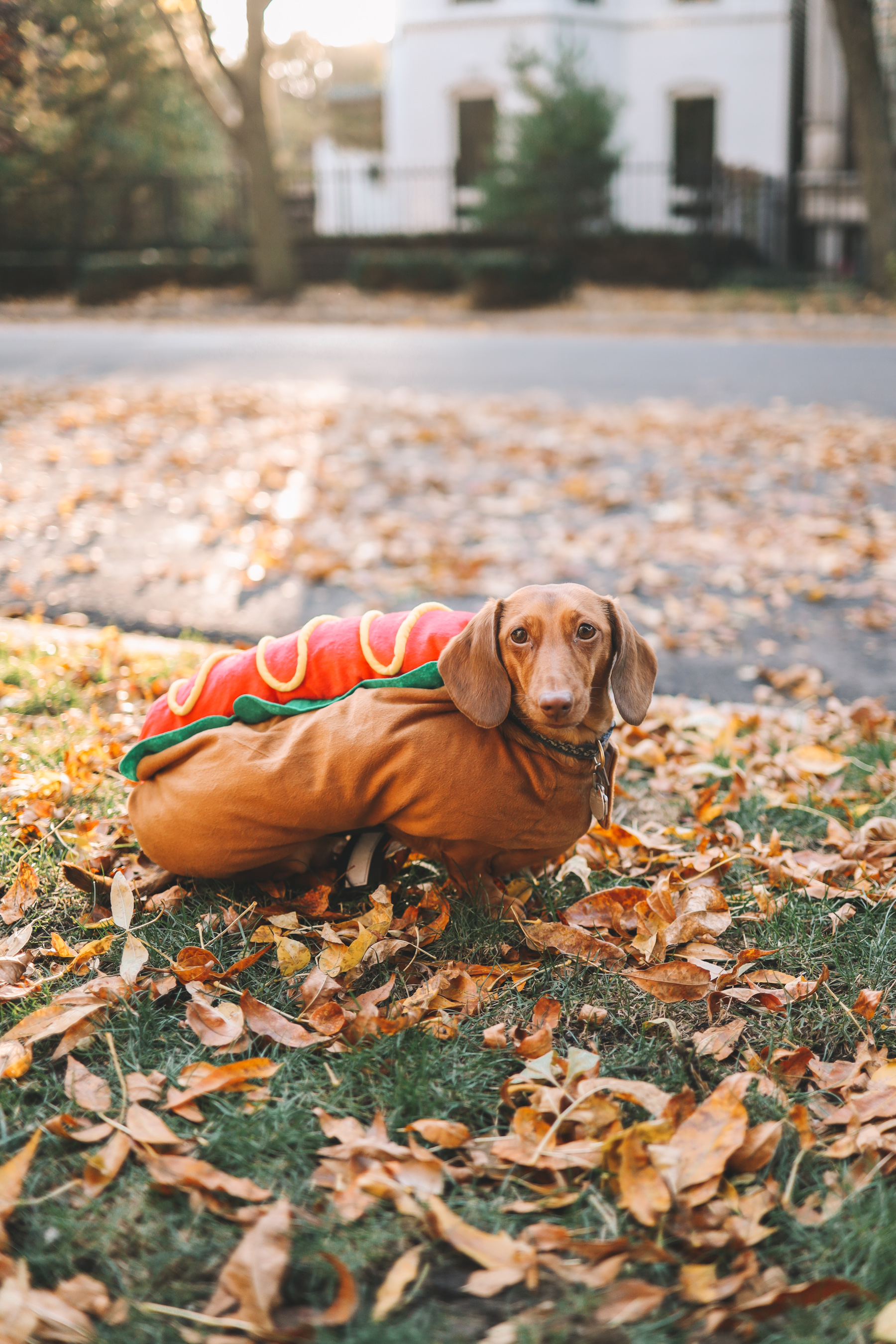 October is the month for which Noodle LIVES.
The long and short of it (😉) is that it's her time to shine.
Meijer sent her this hilarious hot dog costume, and man. She's just been on a roll lately. 😂 Okay. I'm stopping. But here are some adorable photos I snapped yesterday of Emma running up and down the street with Noodle, because the two of them are best friends and can't get enough of each other.
I'm sure you'll see Noodle in her hot dog costume again on Thursday… but just wanted to leave these (thousands of) photos here. Because yes, they make me laugh. But they also remind me of the bond I had with my childhood dog… and I know that probably resonates with a lot of us. ❤️
Happy HalloWeenie!