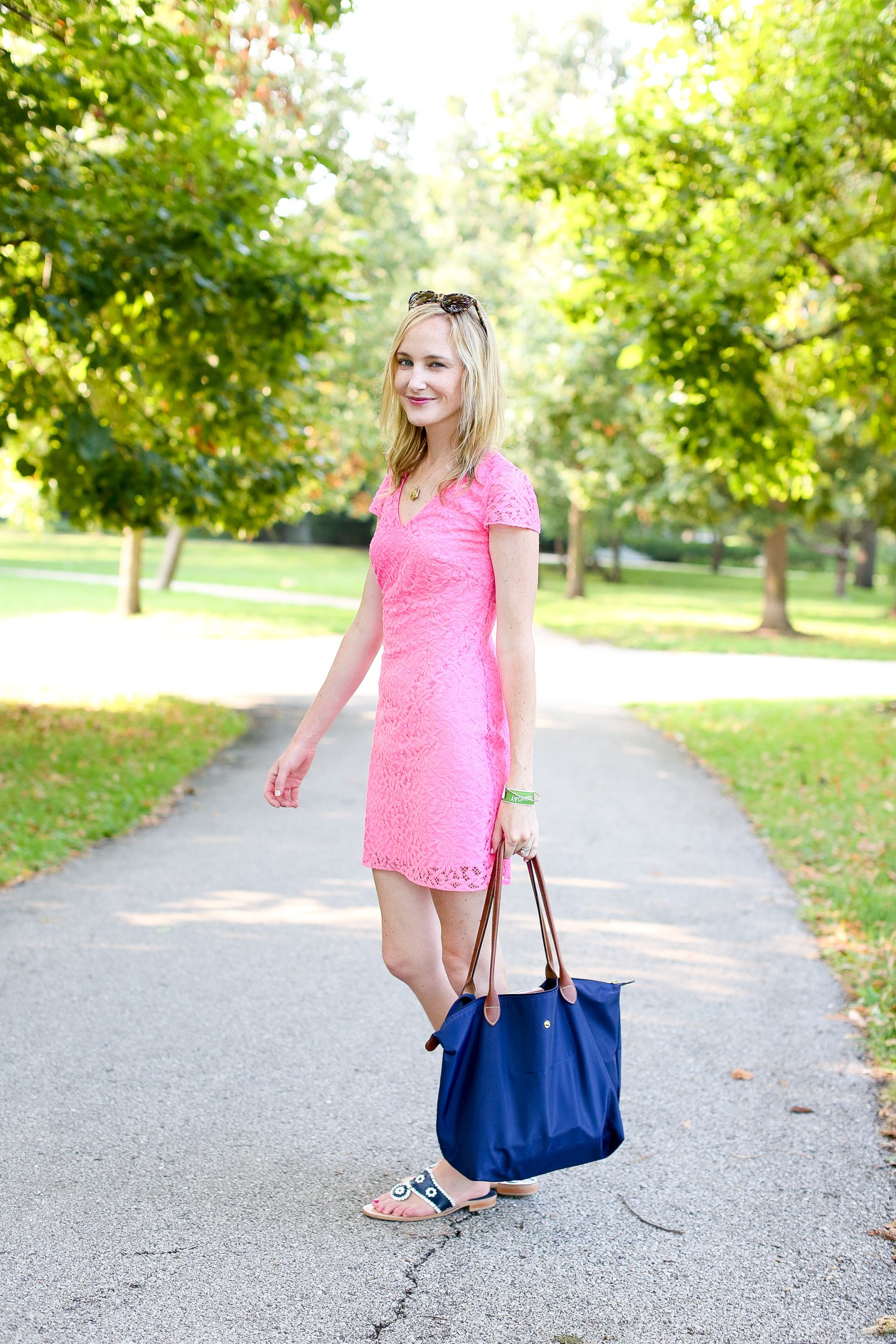 Lilly Pulitzer Dress (But OMG. Totally wearing this on our LA trip this spring! After Party Sale scheduled for for this Thursday, January 5th!) / Jack Rogers Sandals (Also available here. And love this more affordable version.) / Longchamp Tote

Current faves
Oh my goodness. Throwing it back to a couple of summers ago and my favorite Lilly dress (and frizziest hair–ugh; humidity!) because the Lilly Pulitzer After Party Sale is scheduled for this Thursday, January 5th! I'll be writing a longer post on my tips for shopping the sale (here are last year's tips), but here are the big details you need to know for the time being:

When:
Thursday, January 5th at 8 a.m. EST – Friday, January 6th at 1 p.m. EST
How to Prepare:
Be sure to make an account ahead of time (top left-hand side), and log in the night before the sale. Lilly will be working on the site the before the sale goes live, so you won't be able to get in during that time.
How to shop:
Log on to the site at 8 a.m. and wait in the "virtual line." If you get a crazy high number, don't freak out. The line goes quickly, and you'll be notified with a little "ding" noise once it's your turn. Once you're in, sort by size. (On the upper right-hand corner of Lilly's site, you'll probably see two options: "sort by" and "narrow by." Click "narrow by" and select "size" first, that way you're not wading through products unavailable in your size. You can choose "price" after that.) Remember that inventory sells out extremely quickly, so if you find something you cannot live without, check out. That said, know that once you check out, you'll be placed at the back of the virtual line.
Learn more:
More information–and tips for shopping the sale–available on LillyPulitzer.com.