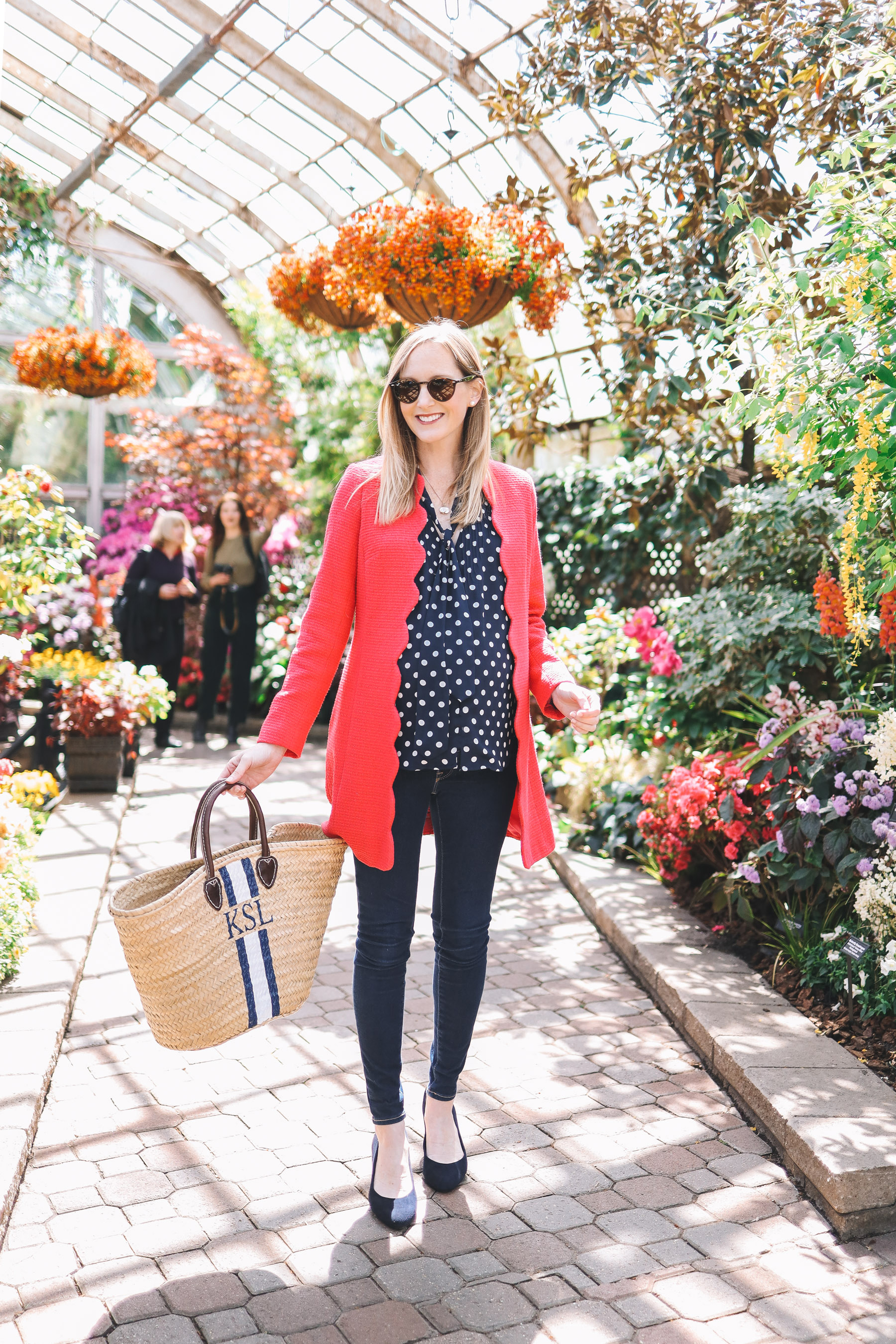 Pink Scalloped Coat (Look into this yellow scalloped coat, too! More options below.) / Evolve Navy Pumps c/o / Mark & Graham Hand-Painted Tote / Newer J.Crew Polka Dot Machine-Washable Top (Also recently ordered this similar dress and love it!) / Mark & Graham Stamped Initial Necklace (Best Mother's Day present ever!) / Ray-Ban Sunglasses / Old Navy Rockstar Jeans (I'm wearing the maternity version. Here are all the Rockstar jeans; so soft and stretchy but don't bag out!)
Bah! The Larkins had a bummer Saturday. It snowed, and then Emma came down with a stomachache that wouldn't quit… and we spent the rest of the day cuddled up on the couch with her. (Awful seeing her so sad!) Hoping tomorrow is better.
I feel like my family is just in this "hurry up and wait" phase that simply won't end until the baby arrives. I'm having a hard time concentrating on or accomplishing anything these days, and Mitch says the same. I mean, part of it is that I'm pretty uncomfortable… but another part of it is totally mental. Life almost seems to be on hold.
I'm disappointed in myself for feeling this way. I've always caught myself whenever I've found myself wishing away the days or weeks or months until something big happens, as I never want to wish my life away. There's so much goodness that happens during the "in between," you know? And… life is what happens when you're busy making other plans, to quote John Lennon.
So for now, I'm just going to focus on making some very special memories with Emma. If you have any good ideas of fun activities for us that don't involve too much movement for this super preggo mom, let me know! I'm all ears. I think I just need some fun distractions. :) Last week, we had an awesome "distractive" day; it was cold, so we ventured to the Lincoln Park Conservatory, where these photos were taken. I even put on real pants for the occasion! 😂 Really proud 'bout that. It was lovely walking through the gardens together, appreciating the present.
But yeah. Here's my best attempt at an outfit post, reminiscent of the old days here on Kelly in the City, haha. Also, I should note that yes, I've acquired quite a few similar-looking coats during this pregnancy because I've found them to be the only article of clothing that makes me feel like a human. That said, I have too many, so you'll likely see some on "Shop my Closet for Free" one of these days. (Though not sure if I could ever part with this little pink number!) Shop the current one if you haven't already; we're sending out packages this week!
Out!

All the scallops

All the statement coats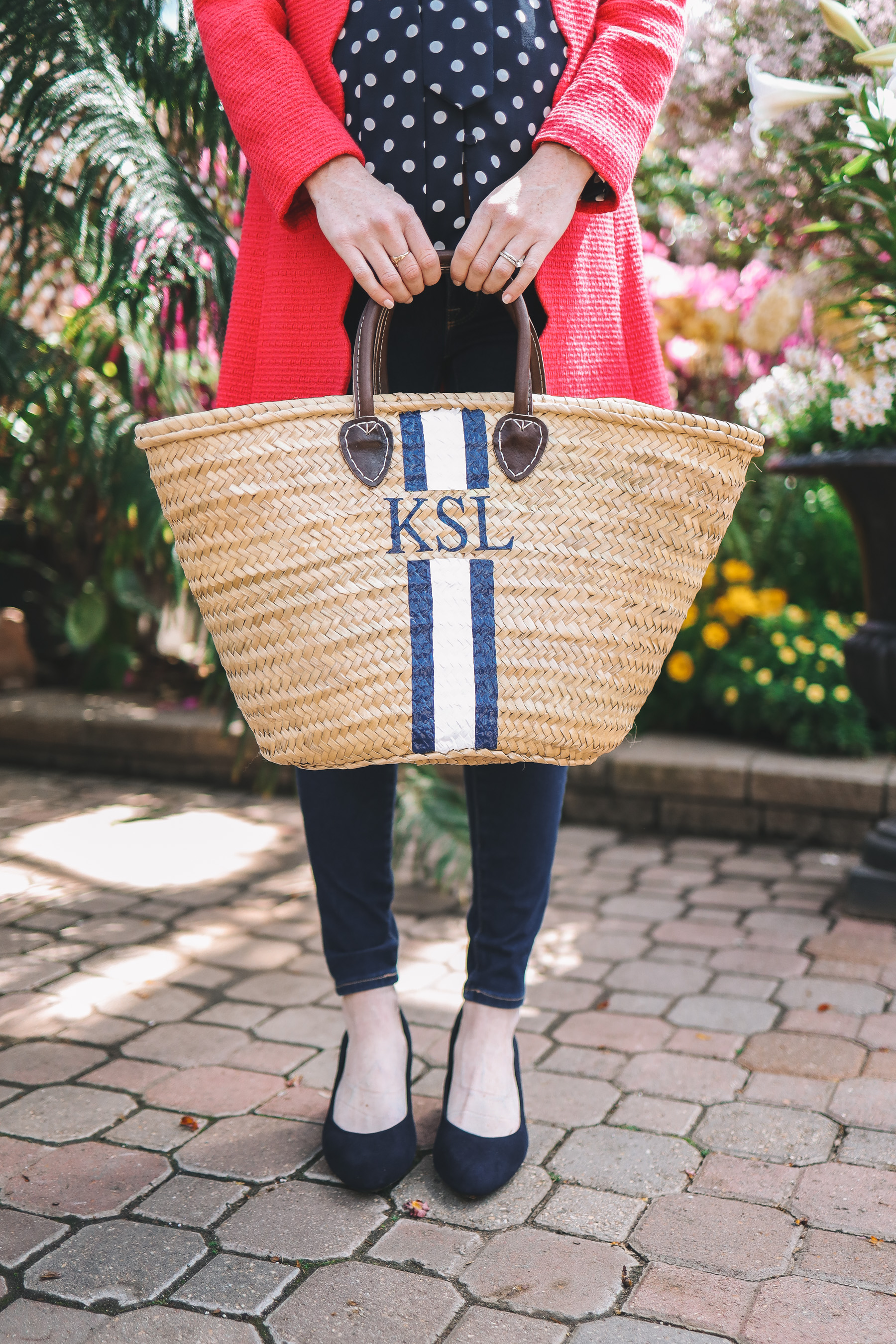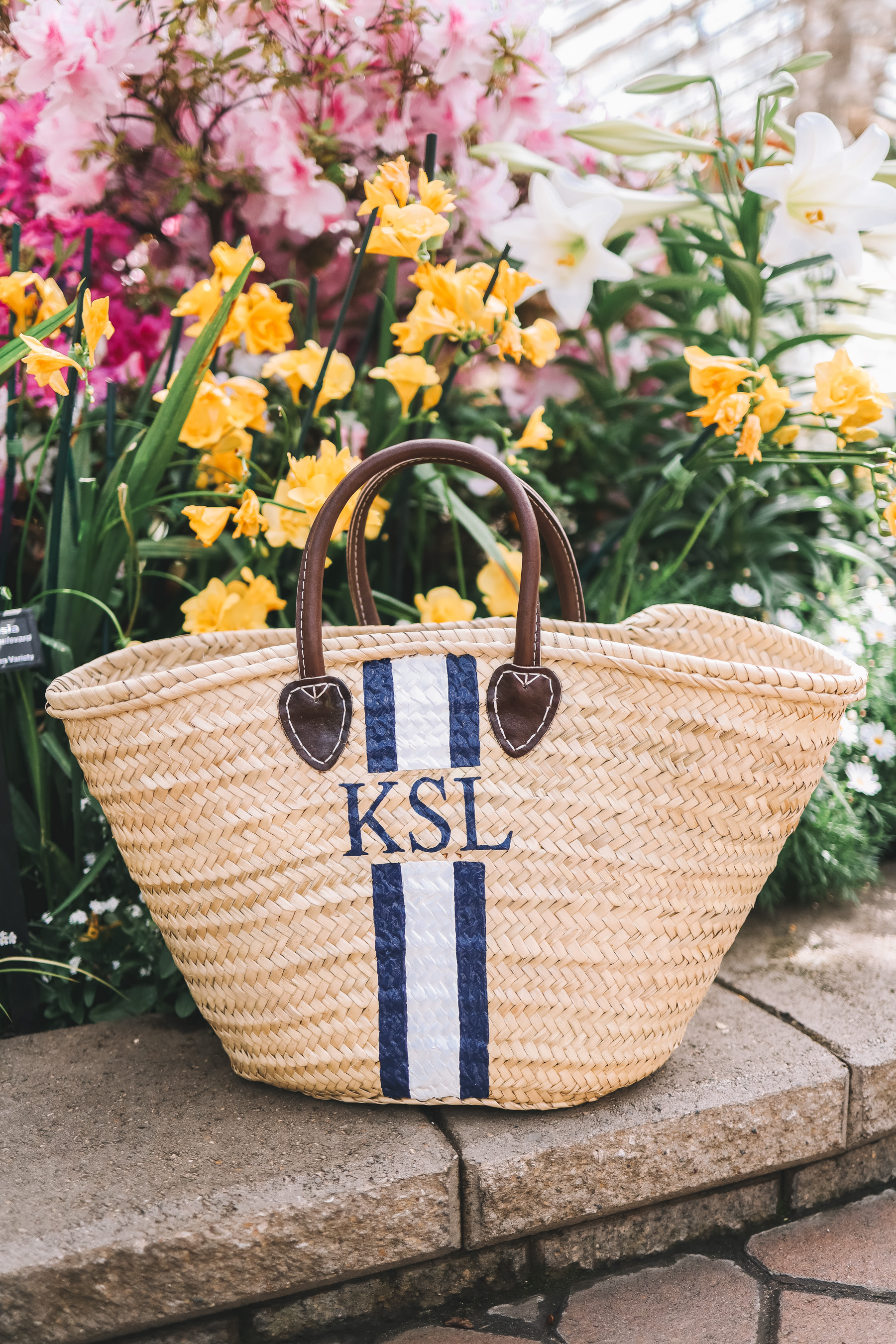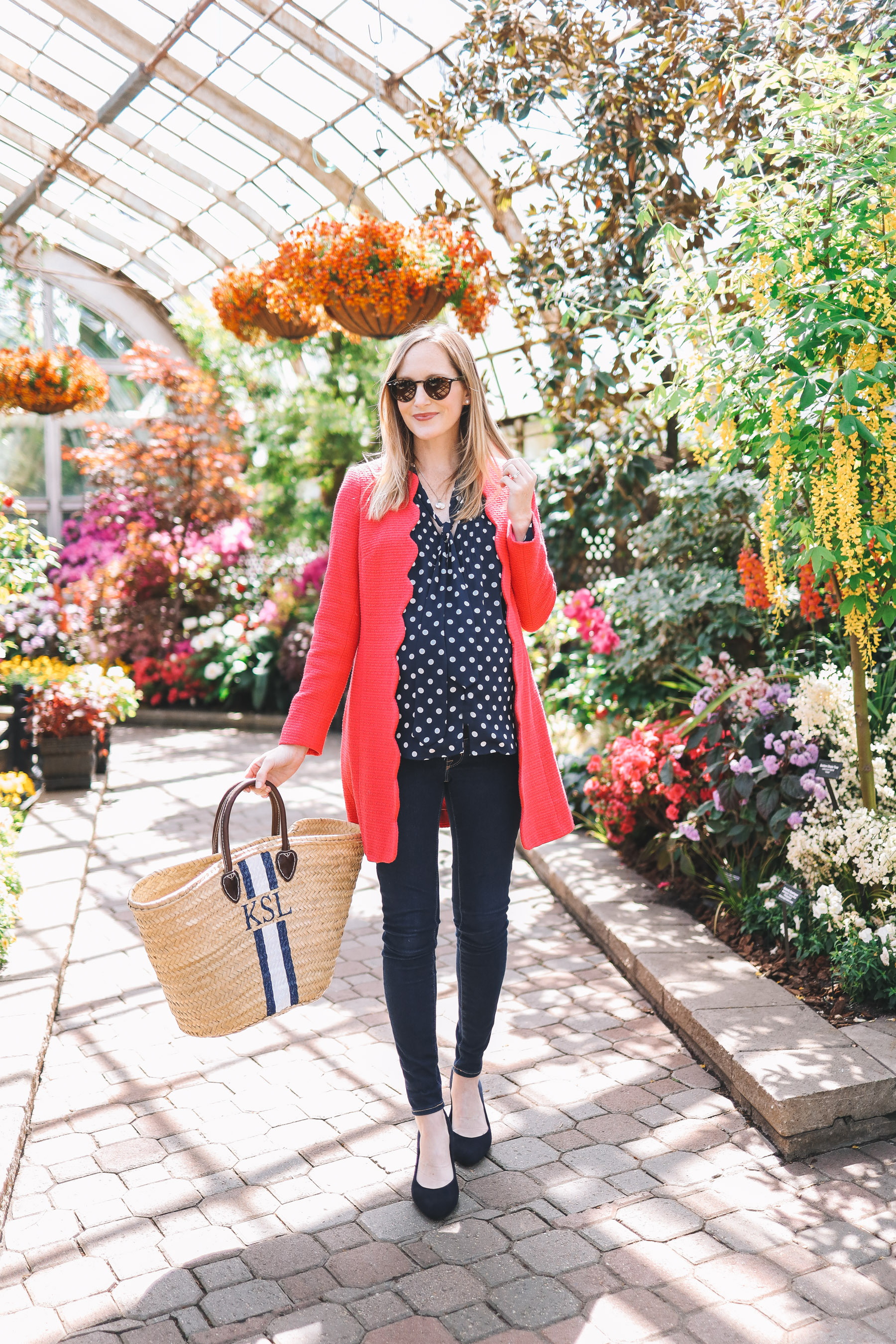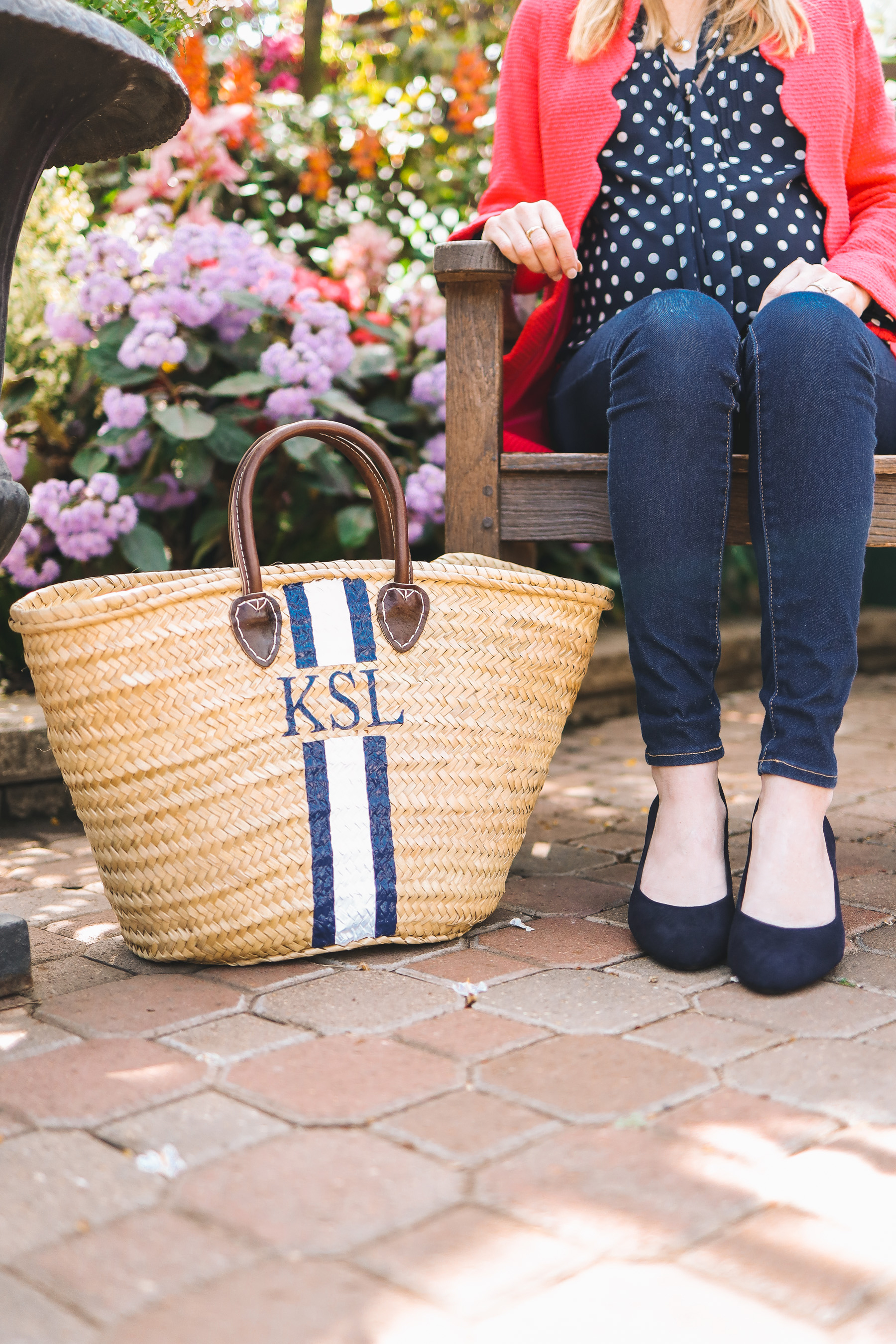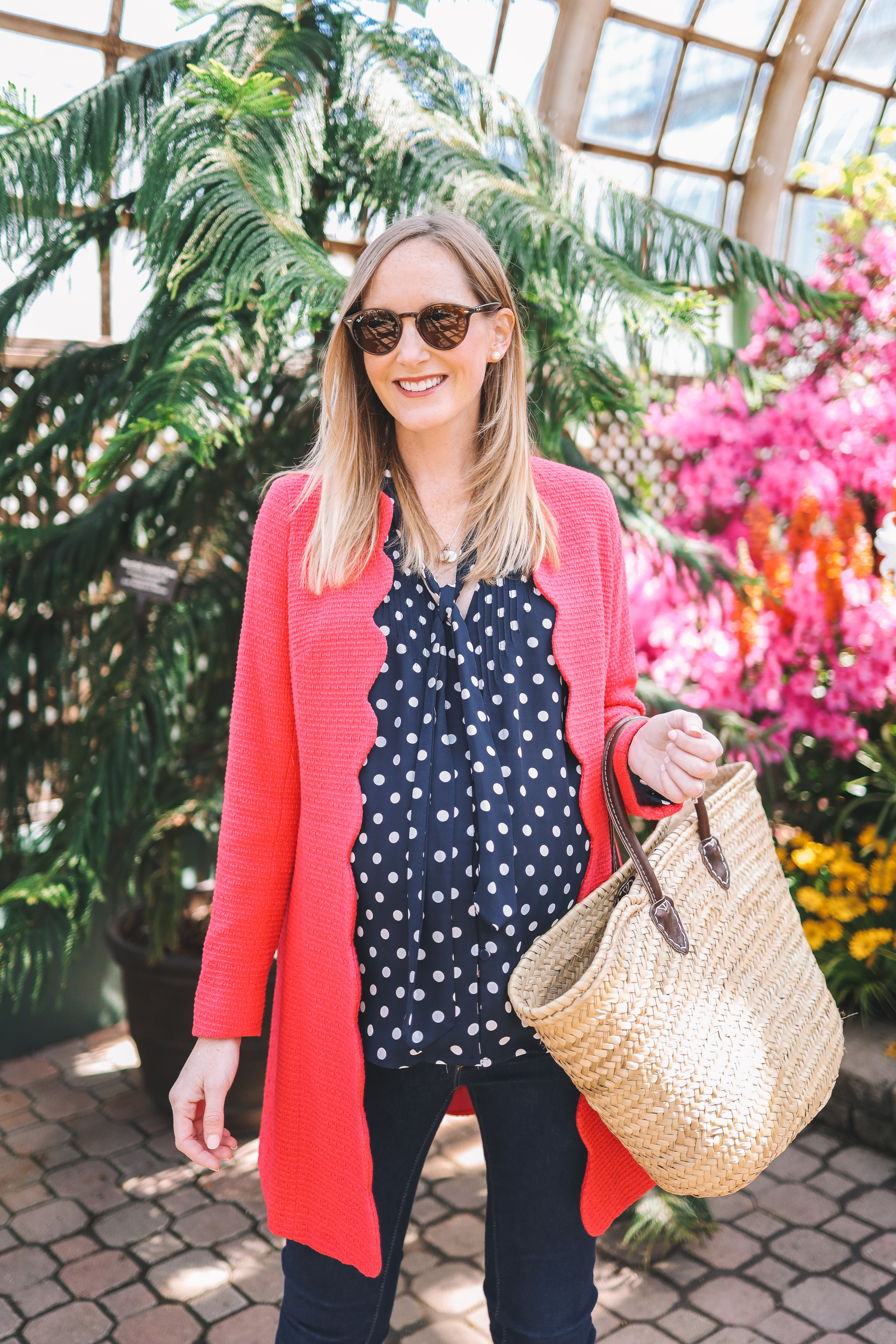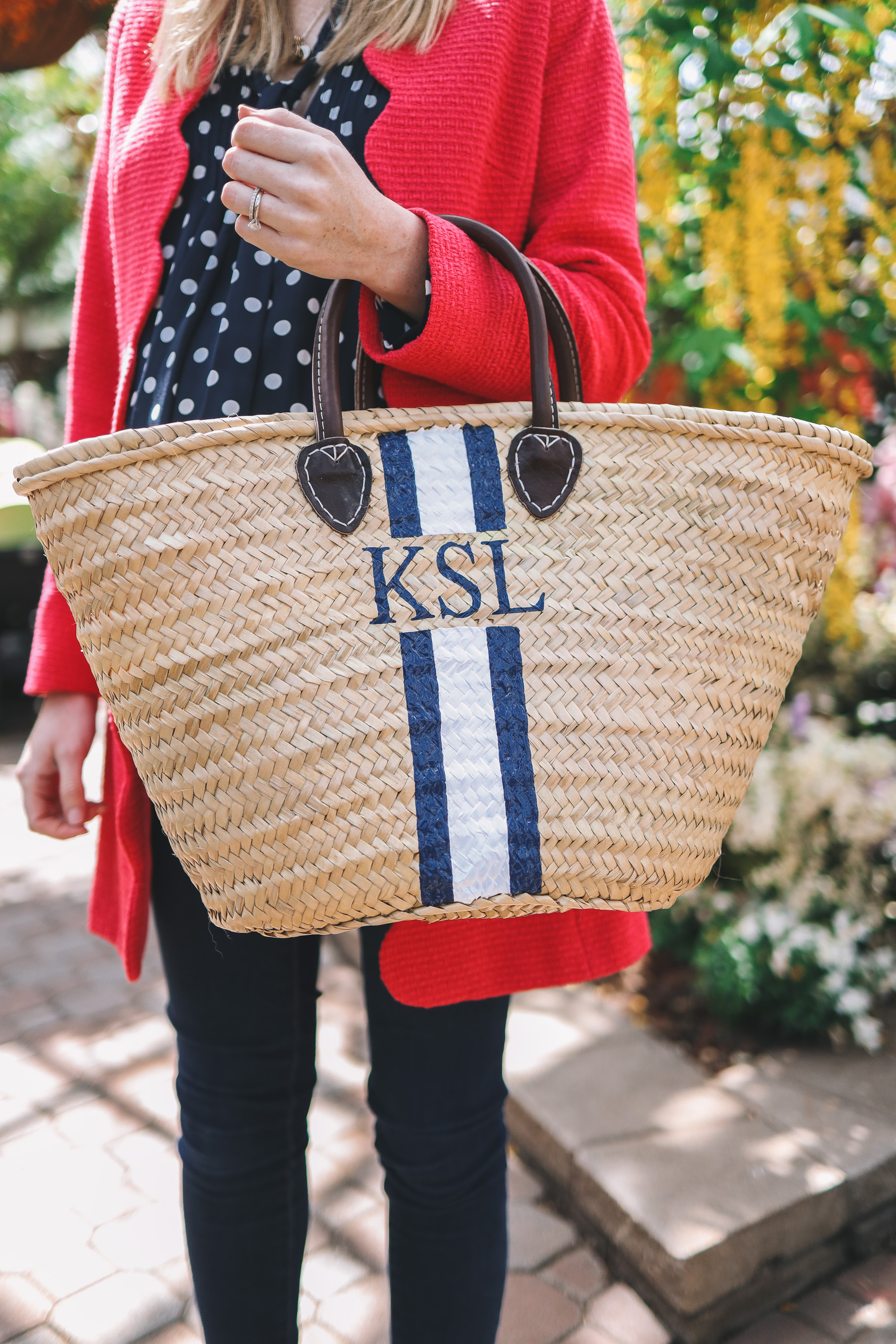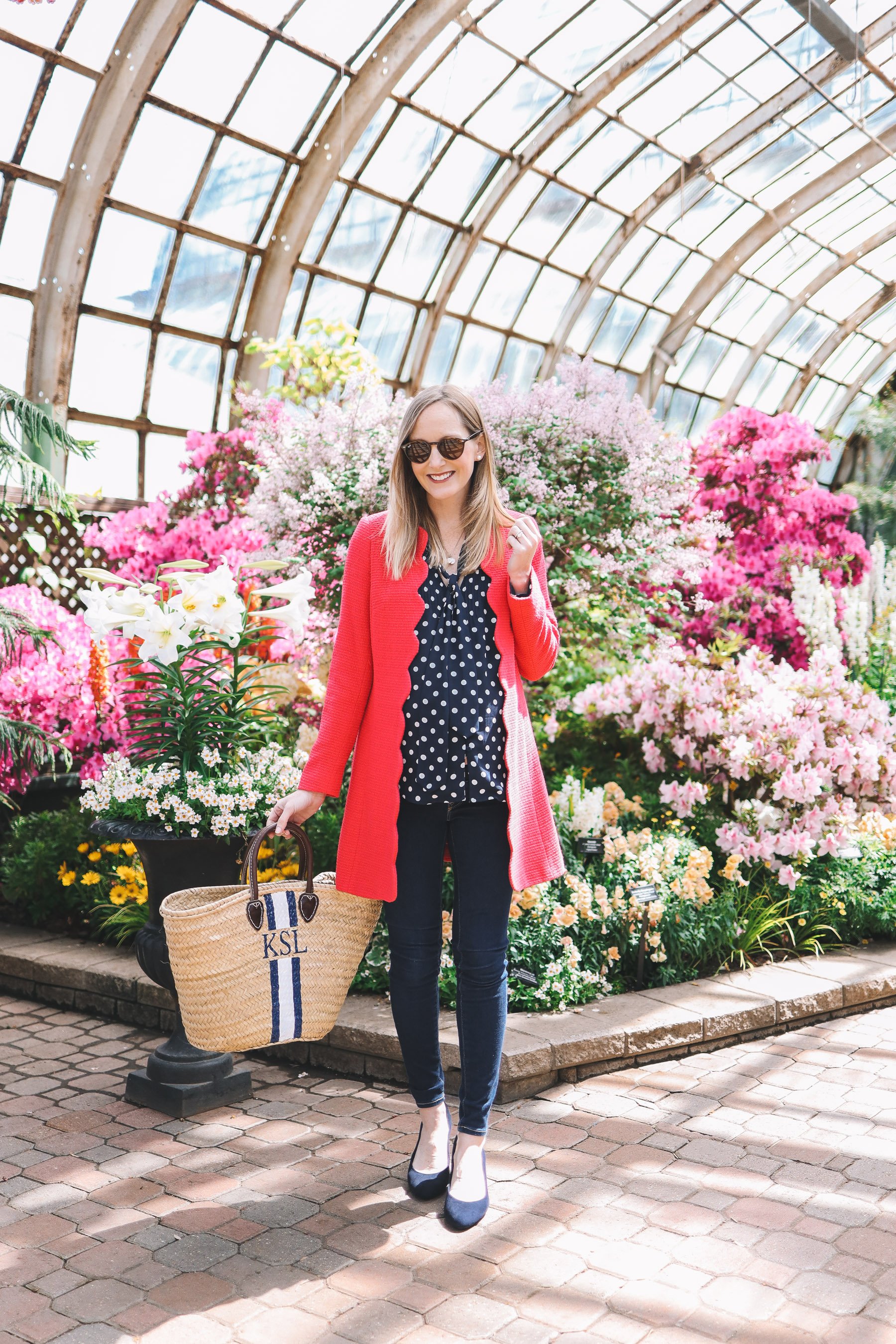 Shop the post:
Pink Scalloped Coat (Look into this yellow scalloped coat, too! More options below.) / Evolve Navy Pumps c/o / Mark & Graham Hand-Painted Tote / Newer J.Crew Polka Dot Machine-Washable Top (Also recently ordered this similar dress and love it!) / Mark & Graham Stamped Initial Necklace (Best Mother's Day present ever!) / Ray-Ban Sunglasses / Old Navy Rockstar Jeans (I'm wearing the maternity version. Here are all the Rockstar jeans; so soft and stretchy but don't bag out!)