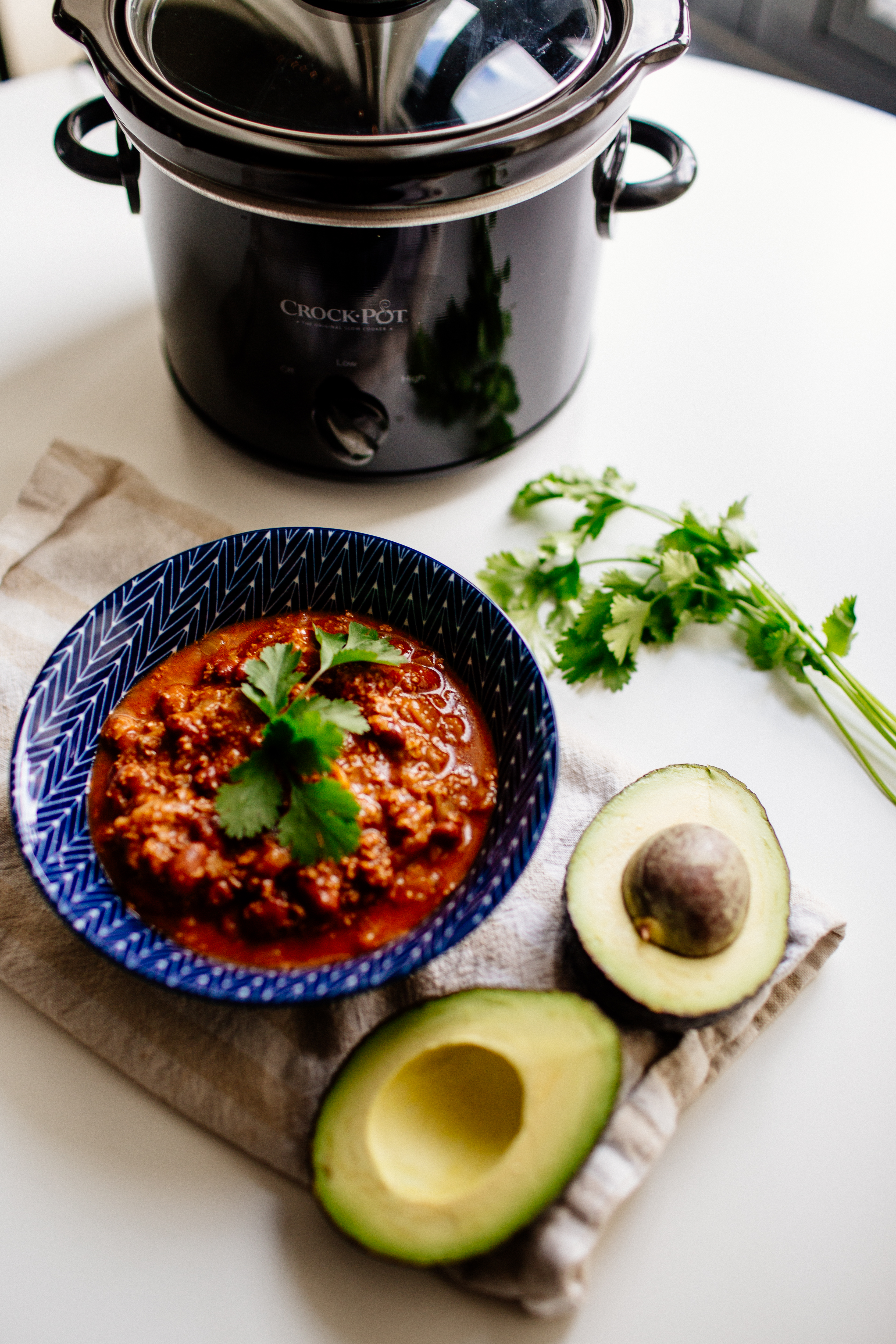 Hello, Ladies! Cassandra here from The Calm Collective. I'm currently nestled up in my apartment, surrounded by all the twinkle lights. (They're year-round. Yes, I'm that person. 😜) There's cool, fresh air (with a hint of warmth in there) coming in through the cracked window, and some seriously delicious aromas wafting from my slow cooker as I type this. As you can imagine, I have zero complaints at the moment!
I know. It's the end of April, and we're all sick of temps in the 30s and 40s. But soon (so soon!), spring will be here, and these cozy days spent inside without guilt will be gone. It's time we think of chilliness differently; it's time to soak up all things comfort!
One of my favorite things about this in-between season is that during it, I do a lot of cooking for myself, and experiment. And in full tribute to that, I wanted to share five of my go-to slow cooker recipes that are currently rotating through my crockpot. I eat vegan or vegetarian about 50 percent of the time, so there's surely something for everyone here!
But first, a few quick Slow Cooker tips:
If you're using chicken in any slow cooker recipe, opt for thighs instead of breasts because they can handle the heat longer. (Usually around 6-8 hours.)
Preheat your slow cooker about 15-20 minutes prior to adding in your ingredients. Think of this little lifesaver as a small oven, and treat it the same!
When making soups, add a little bit of lemon juice at the end. It'll bring out the flavor so much more.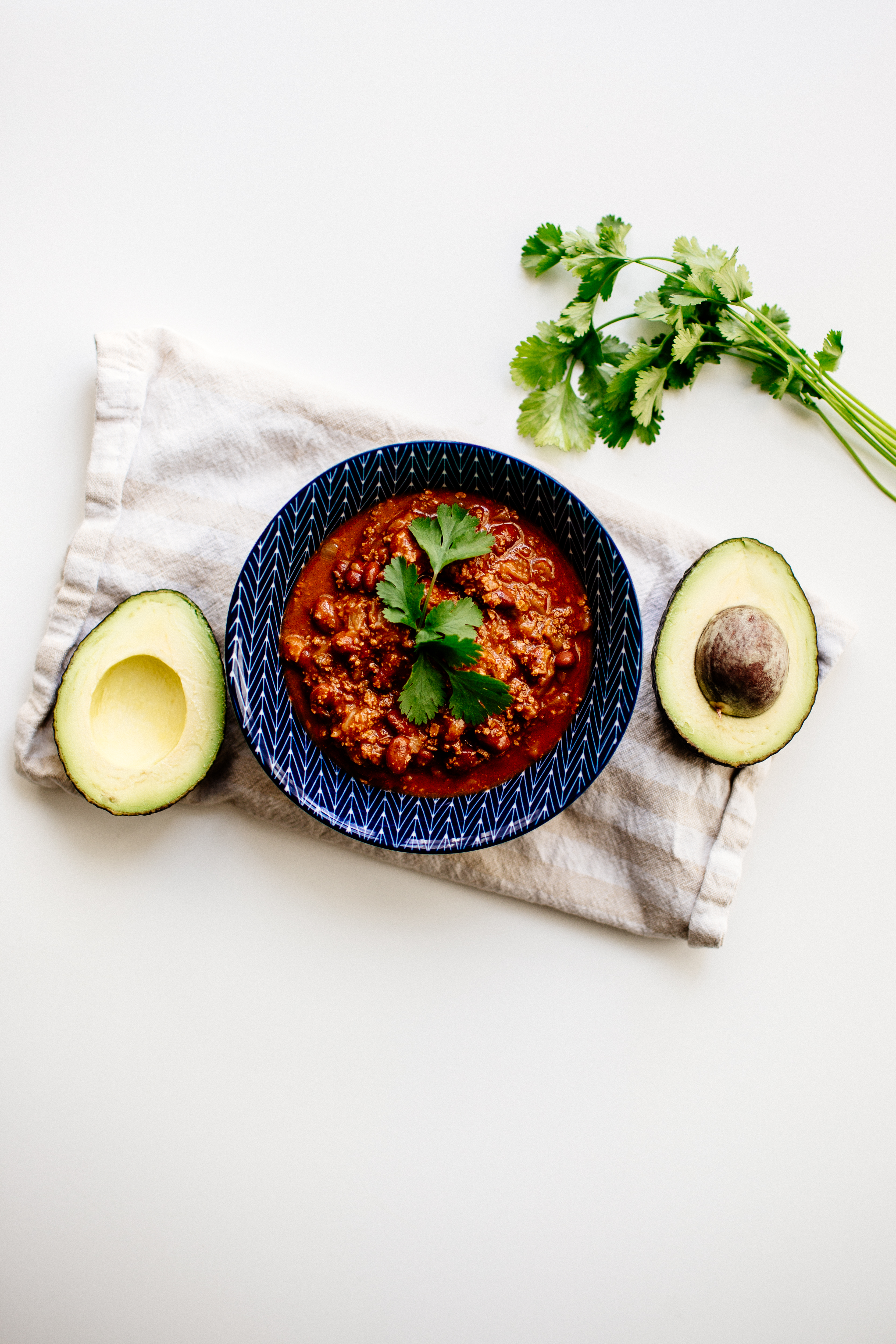 My 5 Go-To Slow Cooker Recipes
Chicken Tortilla Soup by Delish
This is, by far, my favorite soup of all time. (Actually, it may be tied with roasted tomato bisque, but I digress.) While a lot of times I feel the need to have an additional side with my soup, like a salad or some freshly baked bread, this Chicken Tortilla Soup recipe is so filling that it stands on its own. The best part? It's just as good leftover for the next couple of days.
Recipe can be found here.
There are no words… other than "yum." ;) And you should definitely make this for your next gathering. It's so simple to make in large quantities, and I've never had anyone who didn't ask for the recipe upon finishing. Also, you can leave out the chicken all together if you're vegetarian, or sub in some tempeh sausage.
Recipe can be found here.
Allow me to introduce you to winter coziness in a bowl. I've tried my fair share of different versions of Butternut Squash Soup, and this one easily takes the cake. Personally, I like to sprinkle a little bit of goat cheese on mine after serving, and I always–repeat: always–eat it alongside a fresh, warmed baguette. It's just the right thing to do.
Recipe can be found here.
Am I alone in saying that chicken pot pie is so incredibly nostalgic?! It was something that we grew up on as kids, and always in the fall and winter months. There's something about how intense the combination of flavors are in this dish, but also the mixed-in textures that I love so much. Now that I'm a full-blown adult, I'm transported back in time whenever I make this!
Recipe can be found here.
Pumpkin, Chickpea and Red Lentil Curry by Kitchen Treaty
The first time I made this, I had a girlfriend over. I was a little nervous because I didn't know what to expect, and had the local pizza place on pre-dial, just in case. Once the six hours were up (I cook mine on high!), I filled our bowls with cauliflower rice because it was clear that we wouldn't be needing the pizza. ;) All this to say: it's a forever favorite. Also, you can use white or brown rice. Cauliflower is just my preference!)
Recipe can be found here.
For more posts from Cassandra in Kelly in the City: 10 Ways to Stay Healthy During Winter Travel and 15 End-of-Winter Date Night Ideas.