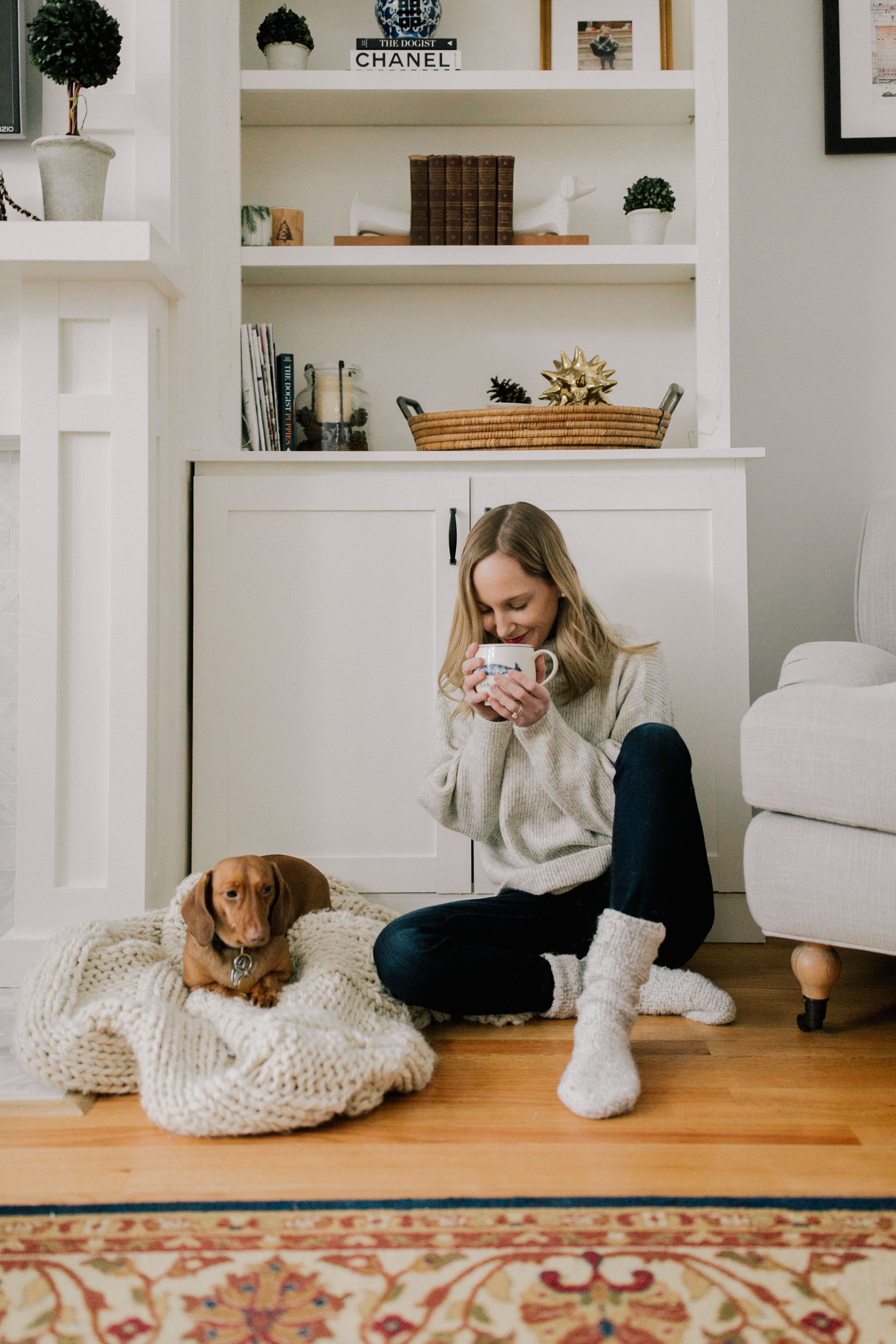 Sweater (On sale!) / Blanket (On sale!) / Similar Socks
I am so excited about the photography series, guys! I can't believe how wonderful your survey responses were yesterday; I read them all last night and I now have so many ideas on how to approach this because of YOU. If you didn't get a chance to take it, it's only four questions, and it's super quick. I'm going to leave it open for a while since the more input the better, in my opinion. Thank you!
I'm filming and writing the first photography post today, so you can expect that early next week.
Anyway, before we get to this week's "Recent Finds," here's some random (but wonderful) stuff that's going on in our lives:
Mitch and I are sticking to our goals for 2018–here are mine and here are his–and we're getting all dressed up and going on a date tonight! We'll actually be doing a few Insta Stories while we're there, so be sure to follow along. I'm so excited. I love my husband and this little life we have and I'm grateful to get some alone time with him. :)
Mitch's family is coming this weekend. Actually, his dad, brother and nephew are coming for a "boy's weekend," and it's going to be the cutest. They're going to Legoland and doing some other boy stuff, and Emma and I are going to have a girls' day together. (Eeeeeee!) On Saturday night, my father-in-law is putting the kids to bed, and we're going to dinner and a concert. (Thank you, John!)
My cousin is a rockstar and I love her so much. That is all. :) #fern
The countdown to Florida continues! We leave on February 10th. Would you be interested in seeing what I'm packing?
Did you catch Danielle's pregnancy announcement? I don't see Danielle as much as I'd like to on account of crazy schedules, but she's one of my best friends in Chicago, and Mitch and I are SO happy for her. (And Conor, who we love just as much!) We had dinner this past week, and it was the best. (Per usual!) Can't wait for our baby girls to grow up together. ❤️
We decided to get Emma a play kitchen. Because we spent Christmas in New Orleans visiting my brother, we really couldn't get her much. Which was fine, because she's 1.5 years and has no idea what's going on. 😉 But we knew that in January, we'd likely go for either a set of table and chairs or a toy kitchen, as she seems to LOVE both at indoor playgrounds, daycare, and her friends' houses. It took me a long time, but I finally decided on one, and I'm excited to show you when it arrives next week! (Is it weird that I'm almost just as excited about Emma's kitchen as I am about the real one in our house?)
On to this week's Recent Finds:
SaveSave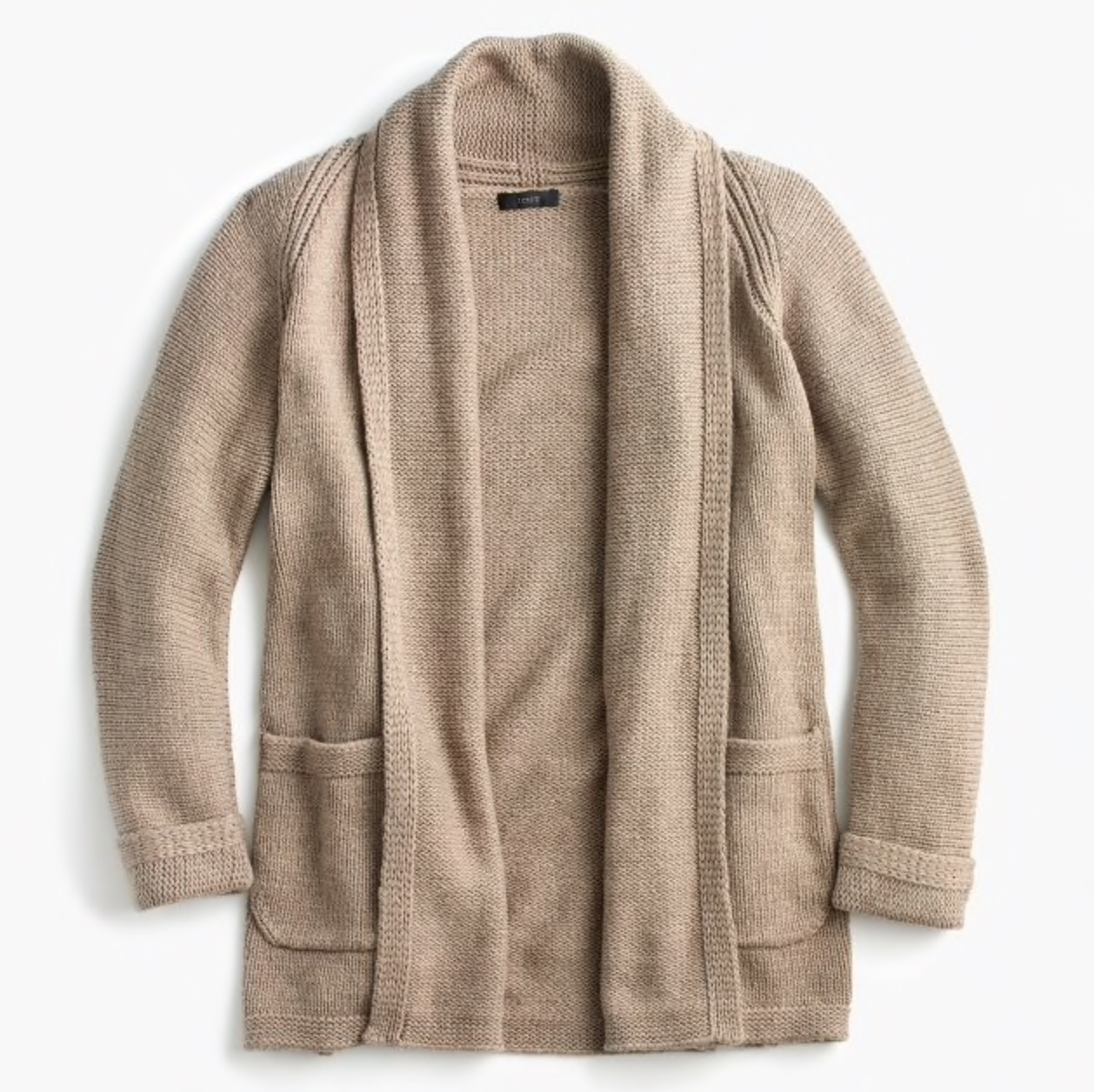 I adore this cardigan! Get ready for a ton of other cardigans, but this color is perfect for the remaining months of winter.