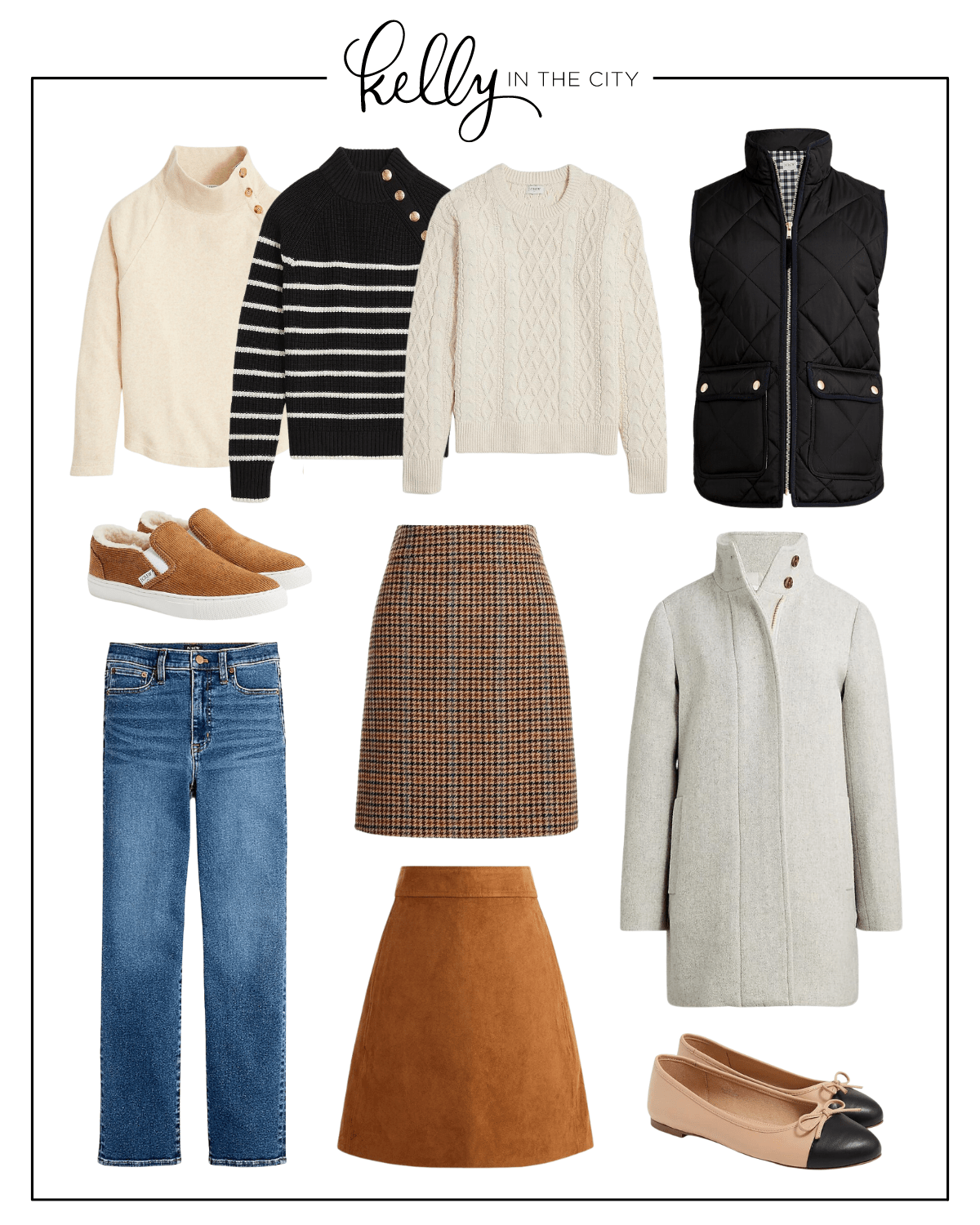 Is the high today in Chicago 102º F? Yes. Am I writing about fall basics? Sure am. It's fine, I'm fine, everything is fine, haha. But in all seriousness, J.Crew Factory has some pieces I'm pretty excited about wearing once it cools down, just a touch. And you can take an extra 20% off $100+ with the code YESPLEASE. Here are a few of my favorites, from sweaters and coats to skirts and shoes.
Affordable Fall Basics
Click on any image below to shop now.
More Fall Style Basics