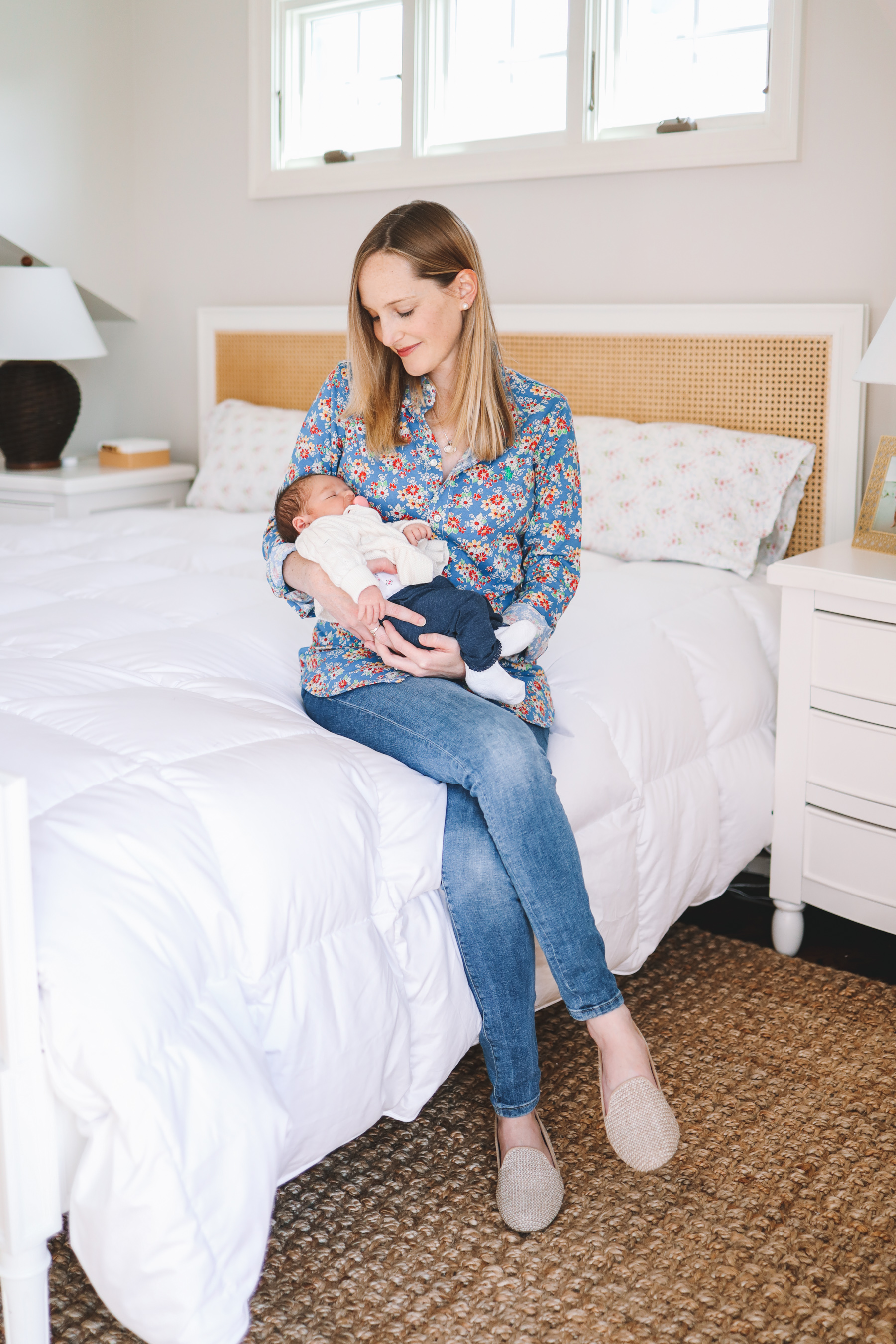 The Larkins are settling into their new lives! Yes, it's been a CRAZY month, but things have finally calmed down, and I'm proud of us for staying focused on what's truly important: loving our girls, spending quality time together as a family, and resting.
I've received a good number of questions regarding how I'm managing to stay active. And while I am having a good recovery–WORLDS easier than last time!–I'm actually largely at home, just hanging out and taking it easy. I do try to leave the house once per day for the sake of my own sanity and also so Lucy can get some fresh air… but I'm really just here, (almost) all day, every day. 😜 In fact, I'm in bed as I type this, haha.
Recovery can be a bummer. Pregnancy isn't easy, and neither is childbirth… and then to feel like you've been in a car wreck right after making it through all that?! And while simultaneously trying to keep a miniature human alive on so little sleep?! Not fair, haha. It's all worth it, of course, but sheesh. It's a lot at once.
Because I'm trying taking things relatively slow right now, Mitch and our friends at The Company Store decided that for May's blog post, they'd surprise me with some "new mom" gifts: a few things that would likely come in handy this month. And WOW. Mitch, I'm so impressed… and Company Store Friends, this stuff couldn't be more "me." :) Thank you!
Note: Now through May 27th, you can take 20 percent off site-wide and get free shipping on your Company Store order! Use code "MDWKD19." Includes white sale.
NB: If you've been reading here for a while, you know that The Company Store is one of my favorite partners this year. And I know I've told this story before, but it's a very sentimental partnership for me because my mom outfitted so much of my childhood home in The Company Store while I was growing up! Thus far, the Larkins have tackled Emma's room, the best "whites" and bedding basics, our master bedroom, and pet essentials. And now that we've moved and Lucy's joined the family, we have SO MUCH MORE TO DO! 😂 (Isn't that the way it always goes? The minute you finish a space, it's time to go!) But yeah: I'm ridiculously excited about my new goodies… and also pumped to tackle some new home projects over the next few months.
Anyway, here's what Mitch picked out for me!
Preppy Gifts for New Moms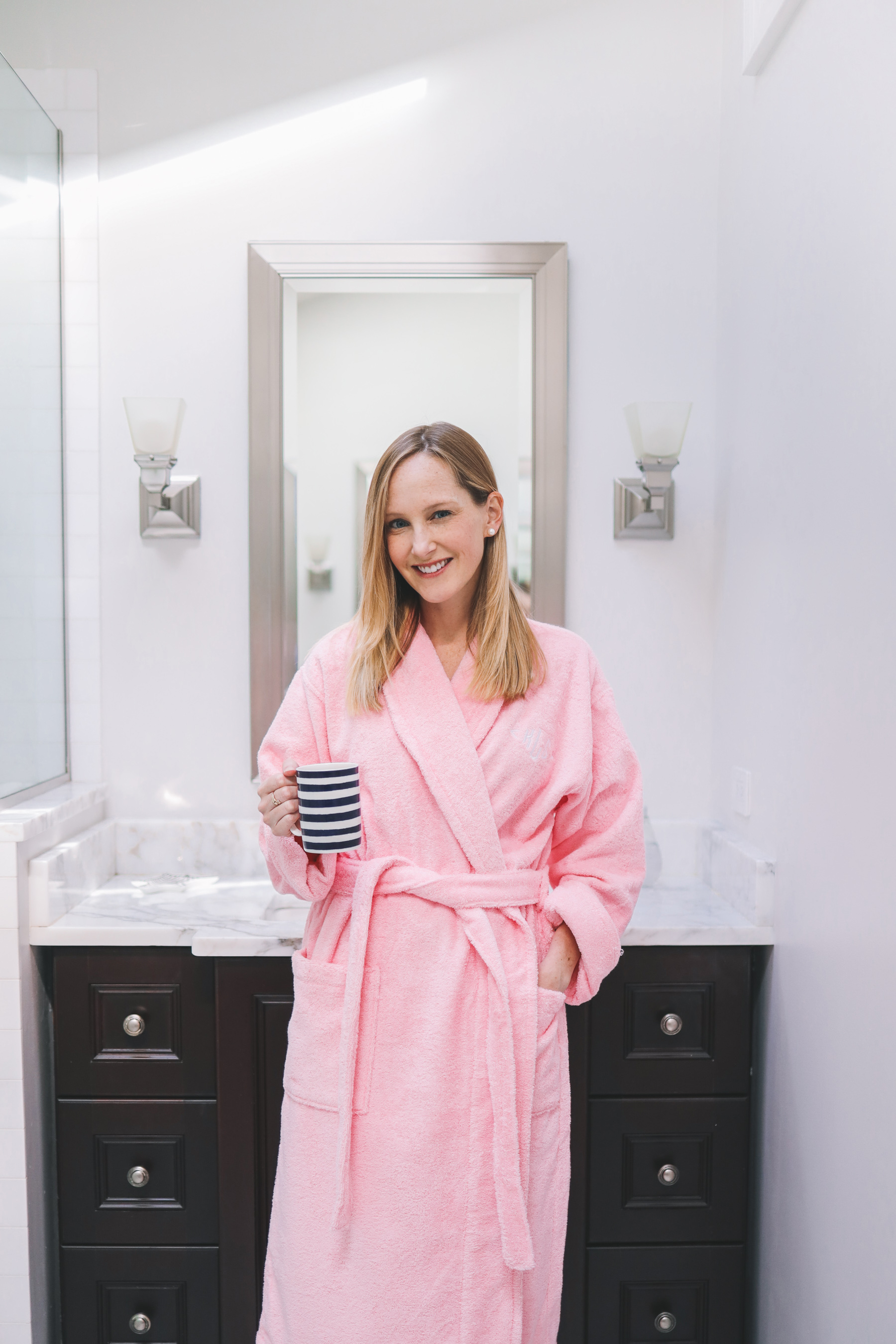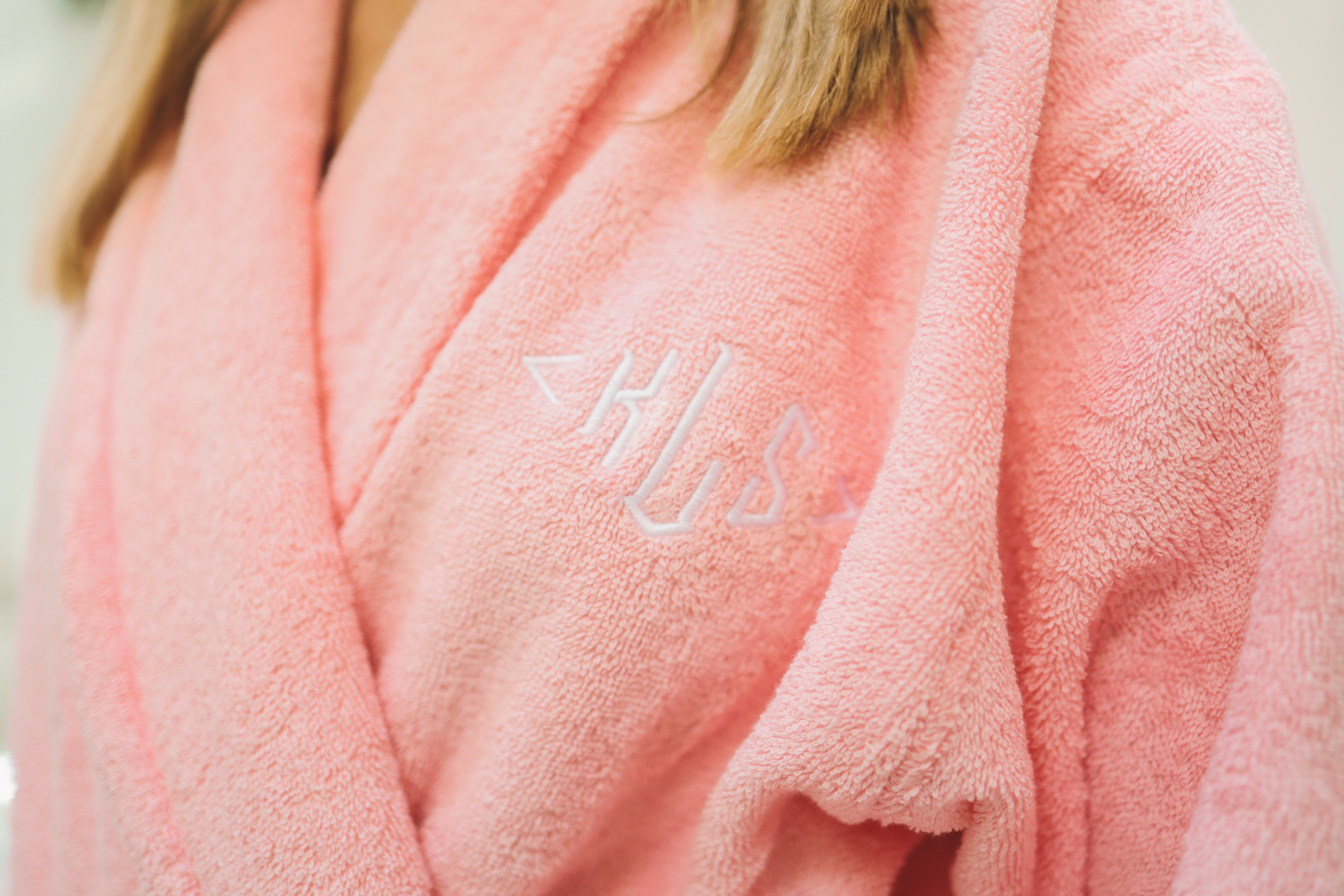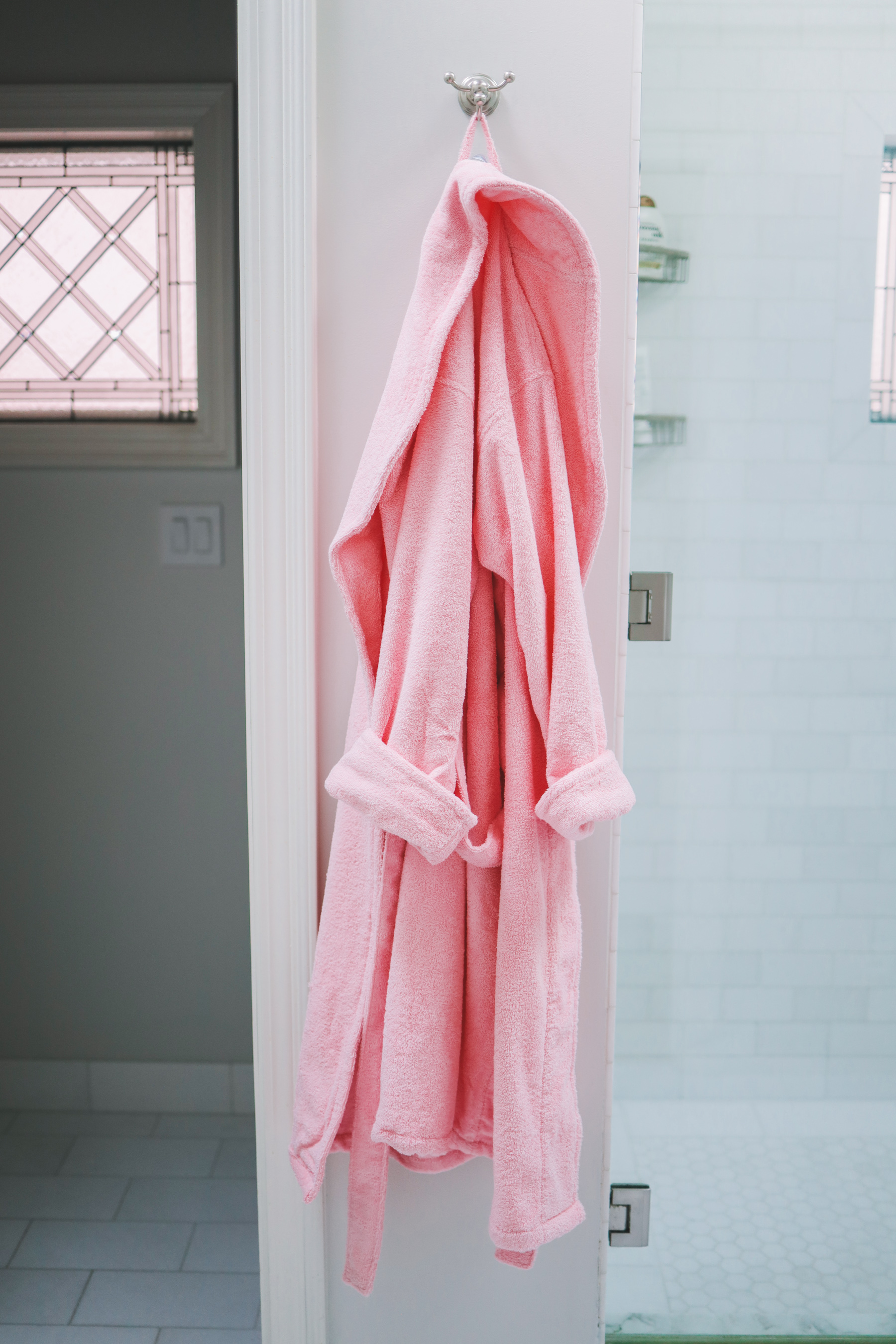 I own a "decorative" robe I got for our hospital photos, but this is my first COZY one, and all I have to say is this: How I survived without one up until now is beyond me. I spend a lot of time in my bedroom and office these days, and it's lovely–especially in the early morning and late at night–to wrap myself up in layers of softness. It's also great for nursing.
The robe is made of plush, absorbent Turkish cotton… and it comes in a bunch of beautiful colors. And while I probably would have picked blue because #oldhabitsdiehard, I love that Mitch selected the pink for me. Every time I slip it on, I think about how lucky I am to have not one but two precious little girls!
Oh, and those big pockets REALLY come in handy. I'm sure there are five pacifiers currently in mine. 😉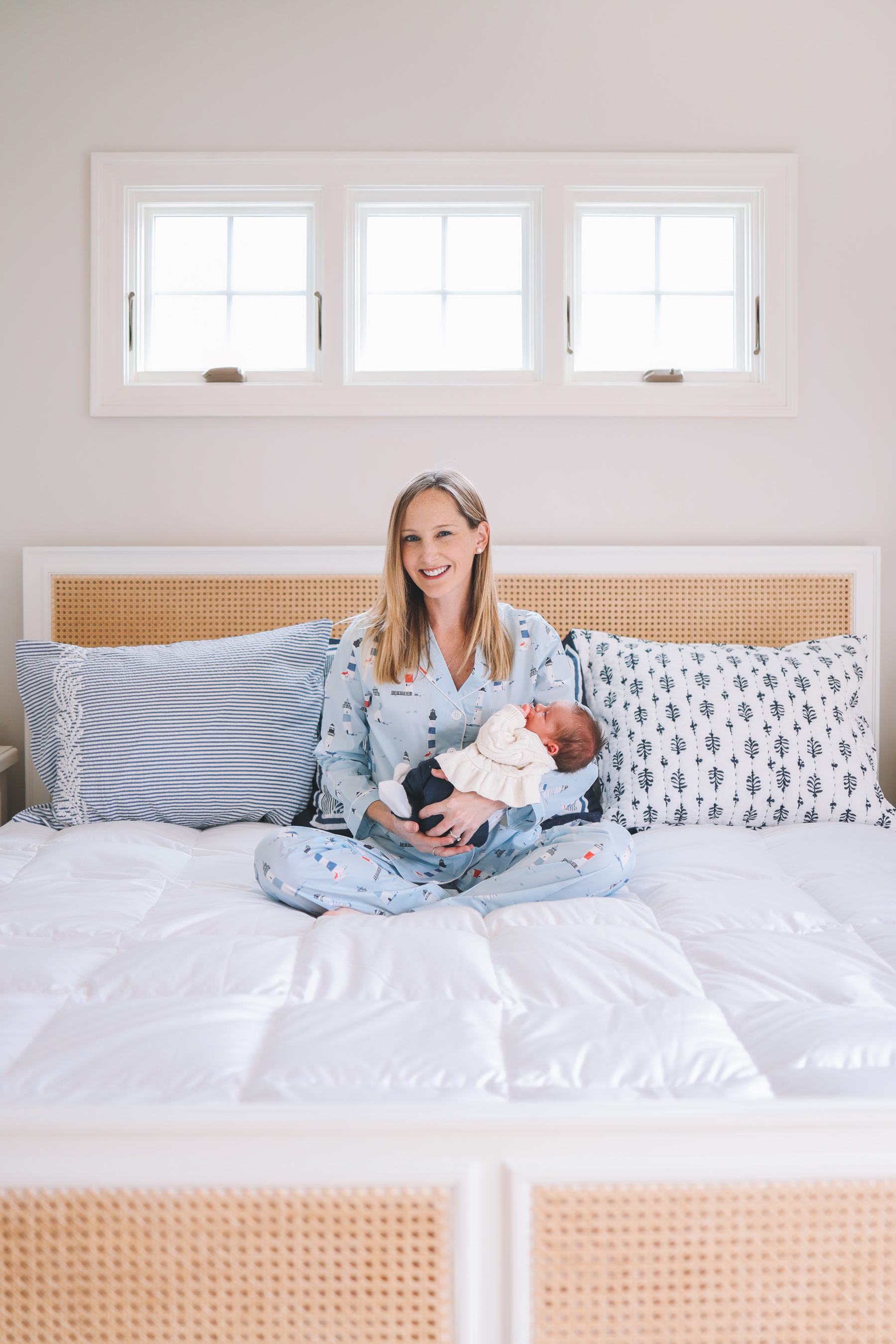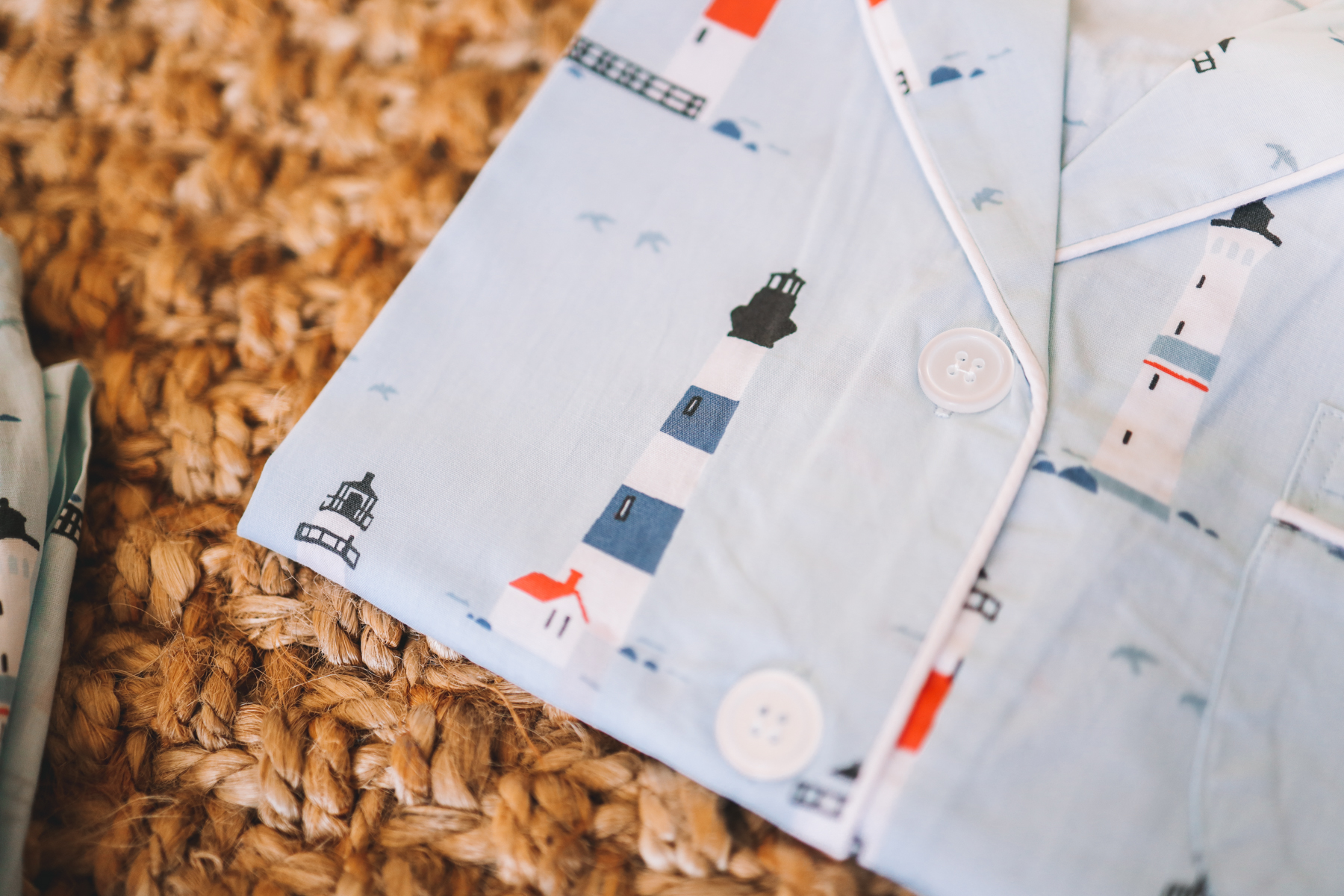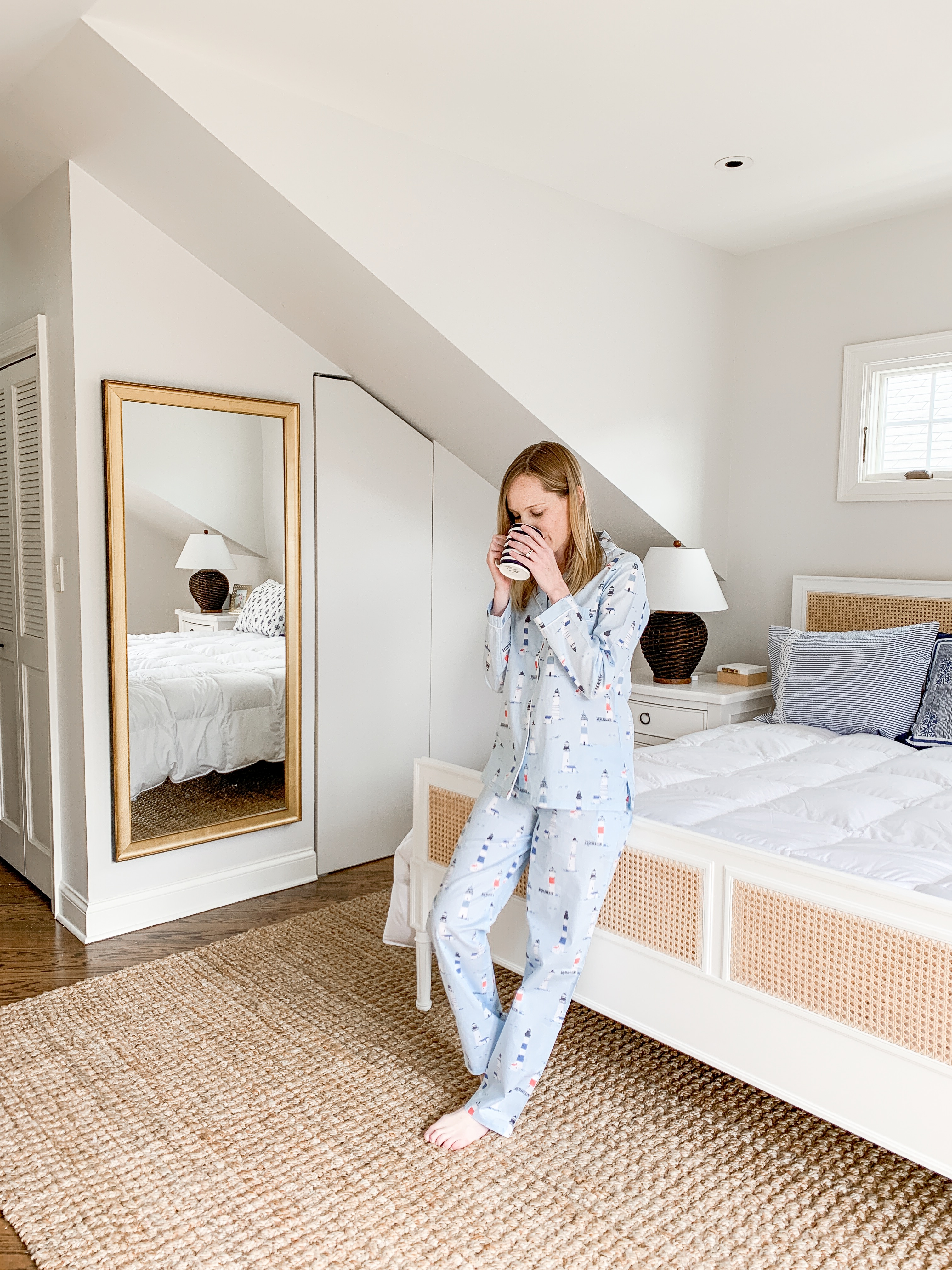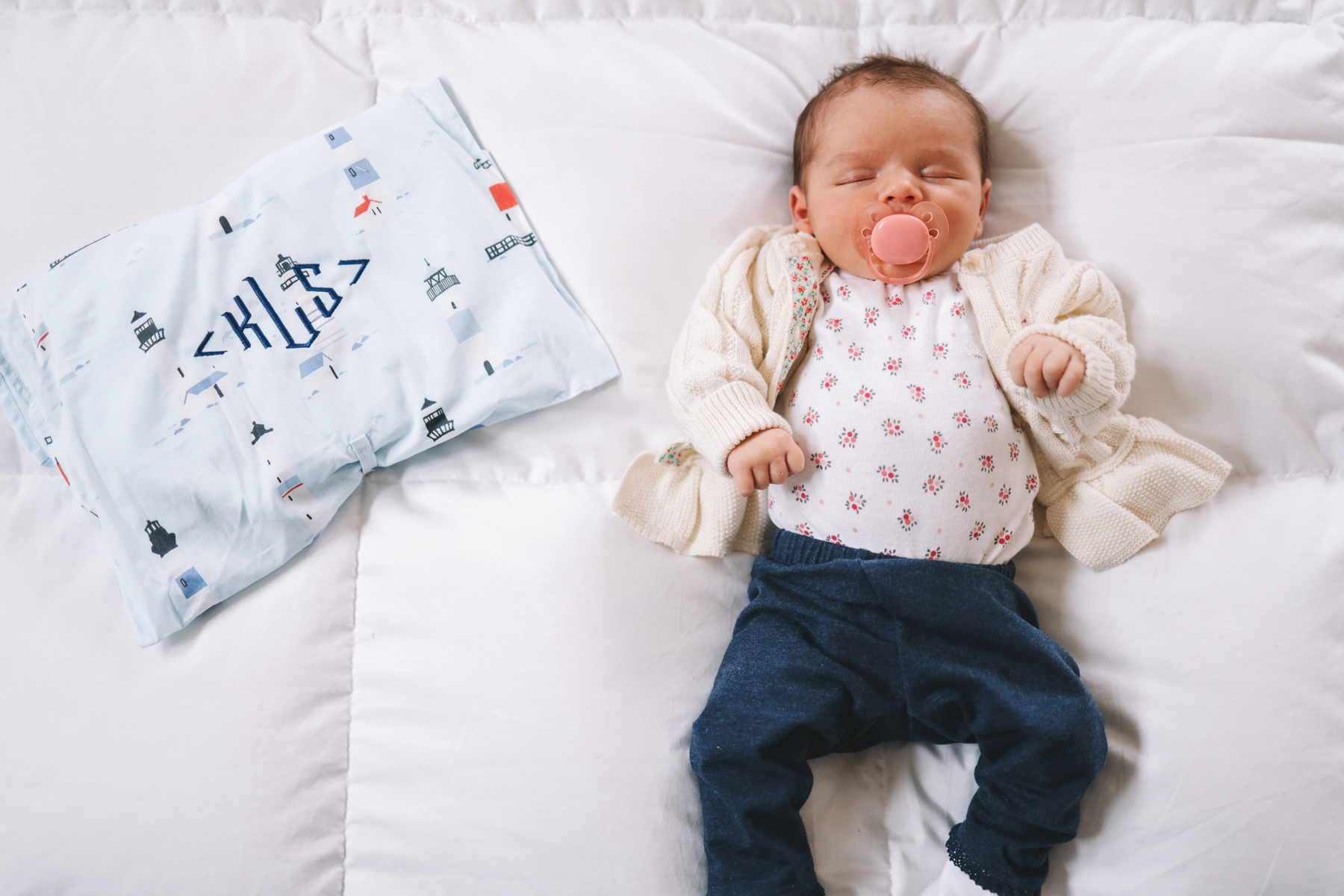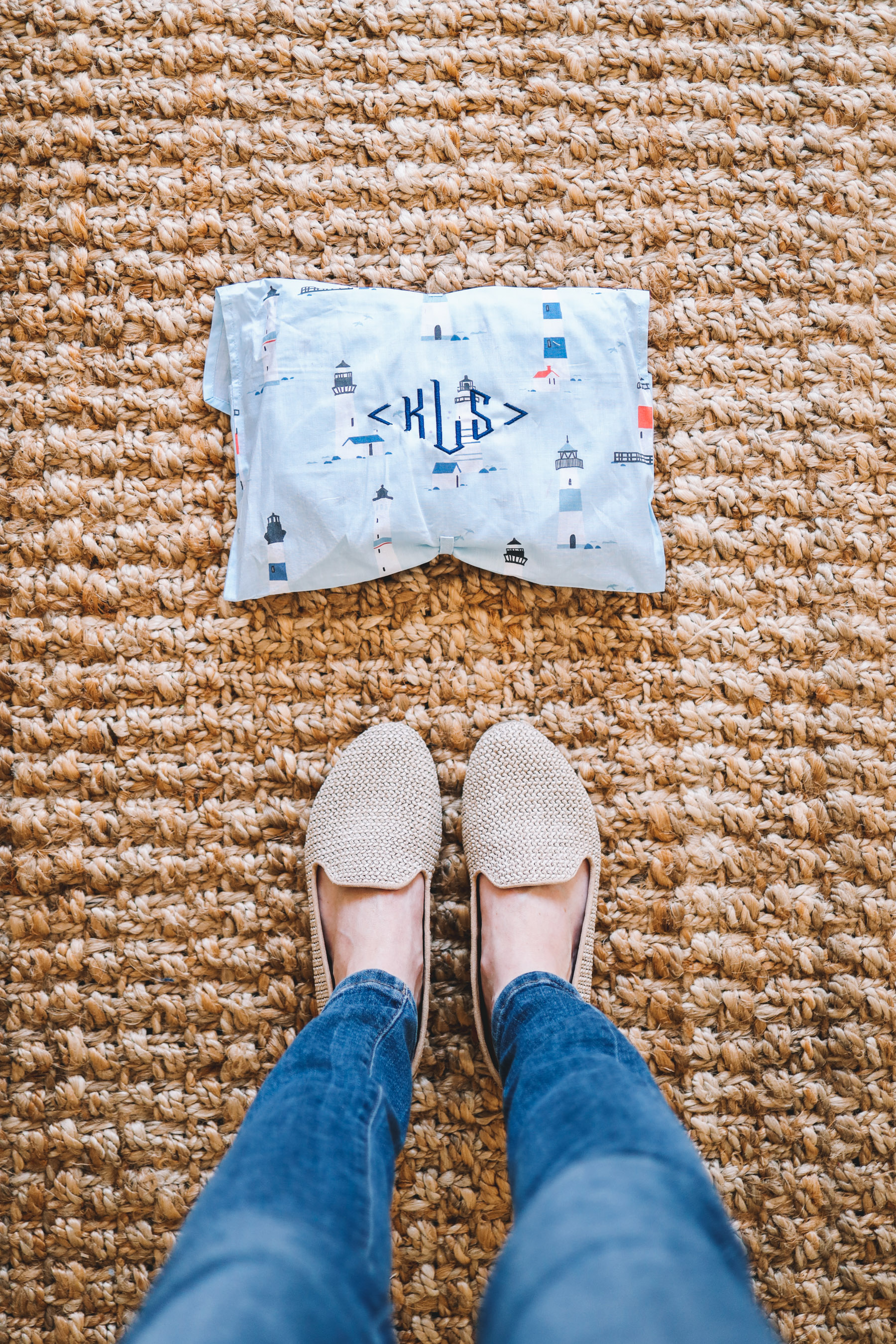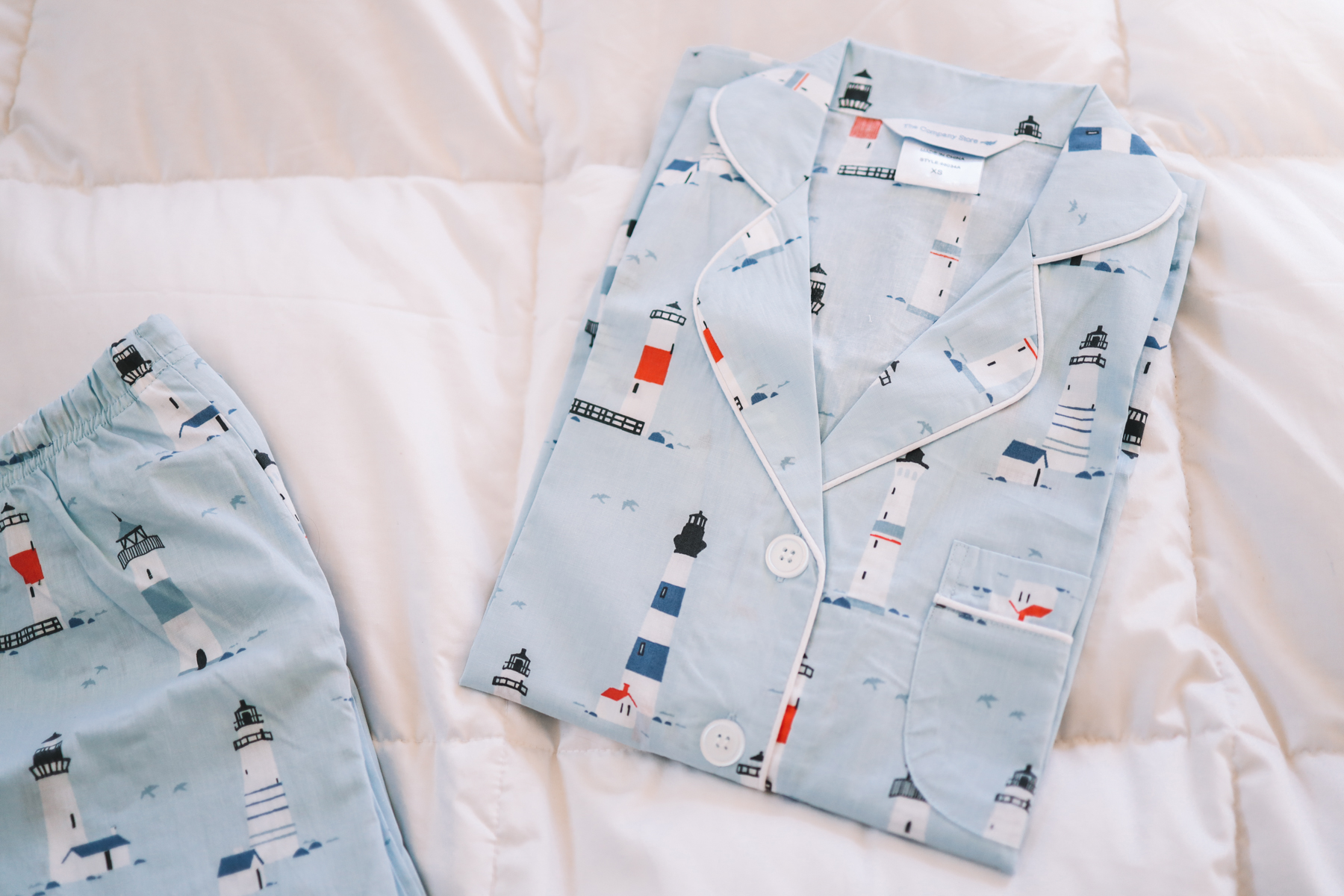 Next up are these beautiful Nantucket pajamas. Mitch, you really knocked it out of the park here. The summer we had Emma, we couldn't go back to the East Coast to see my family like we do every year because I was under a travel ban up until July and then obviously couldn't travel afterwards for a while. This year, though, we'll be able to visit both Ocean City and Nantucket to see my fam (if all goes according to plan!), and I'm THRILLED about it. The beach is our happy place, and I so desperately want everyone to meet Lucy and spend time with both girls.
My entire immediate family (+ Grammie!) is coming to OC and staying at my parents' house, and my aunt and uncle are renting a house nearby for the week, too. Again, thrilled. So excited to see everyone. And the plan for Nantucket is to hopefully get there sometime in September when things have slowed down for my aunt. (She manages the Sara Campbell store on the island!)
Anyway, these PJs remind me of all we have to look forward to, and I love that the top is a button-down, which makes nursing so much easier. Side note: you can monogram the little pouch that the set comes in! I now use it as diaper storage. I just toss it in my tote and I'm good to go!
If you're interested, the print is also available in a short-sleeved/shorts set, nightshirt, and full line of bedding. Everything is adorable!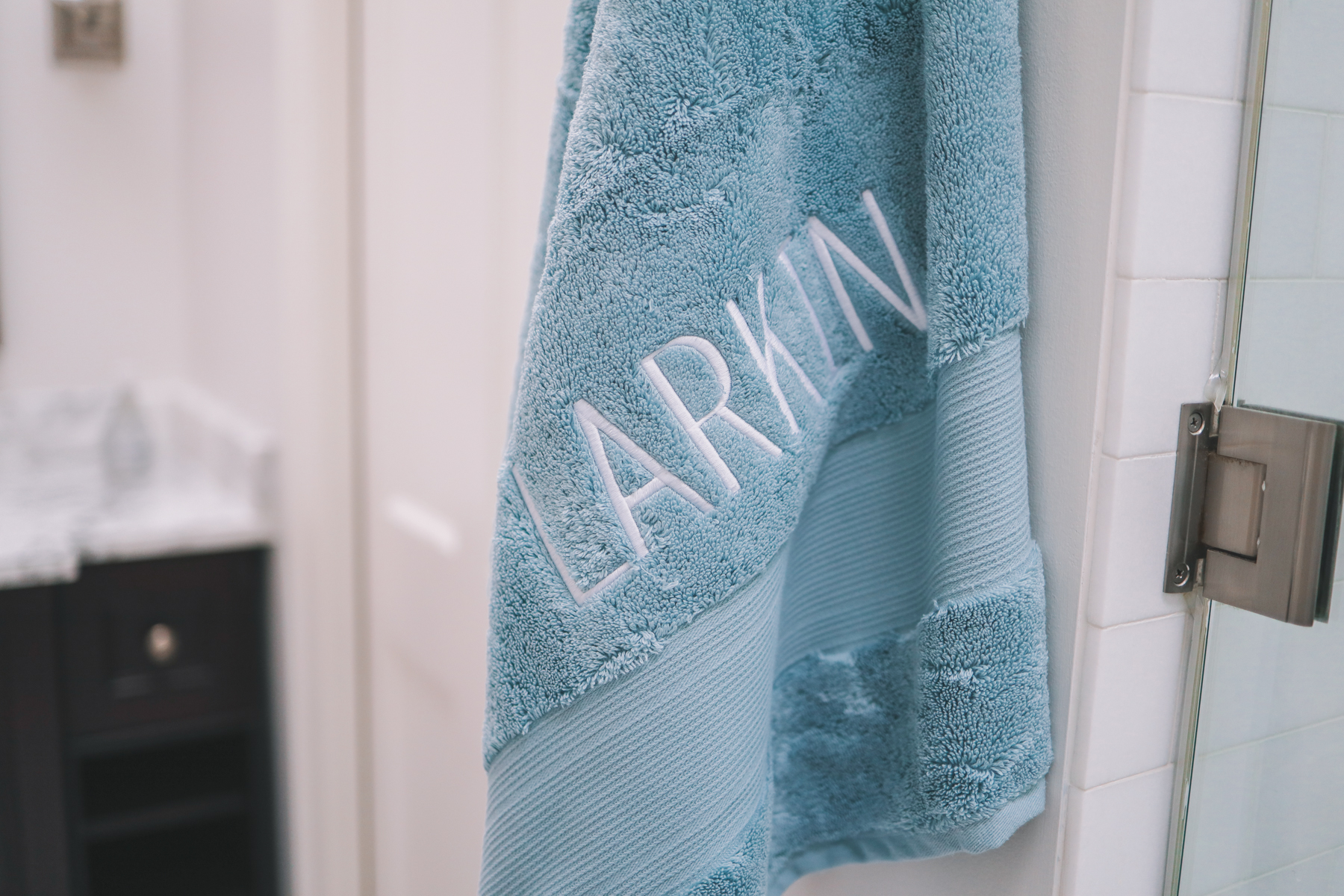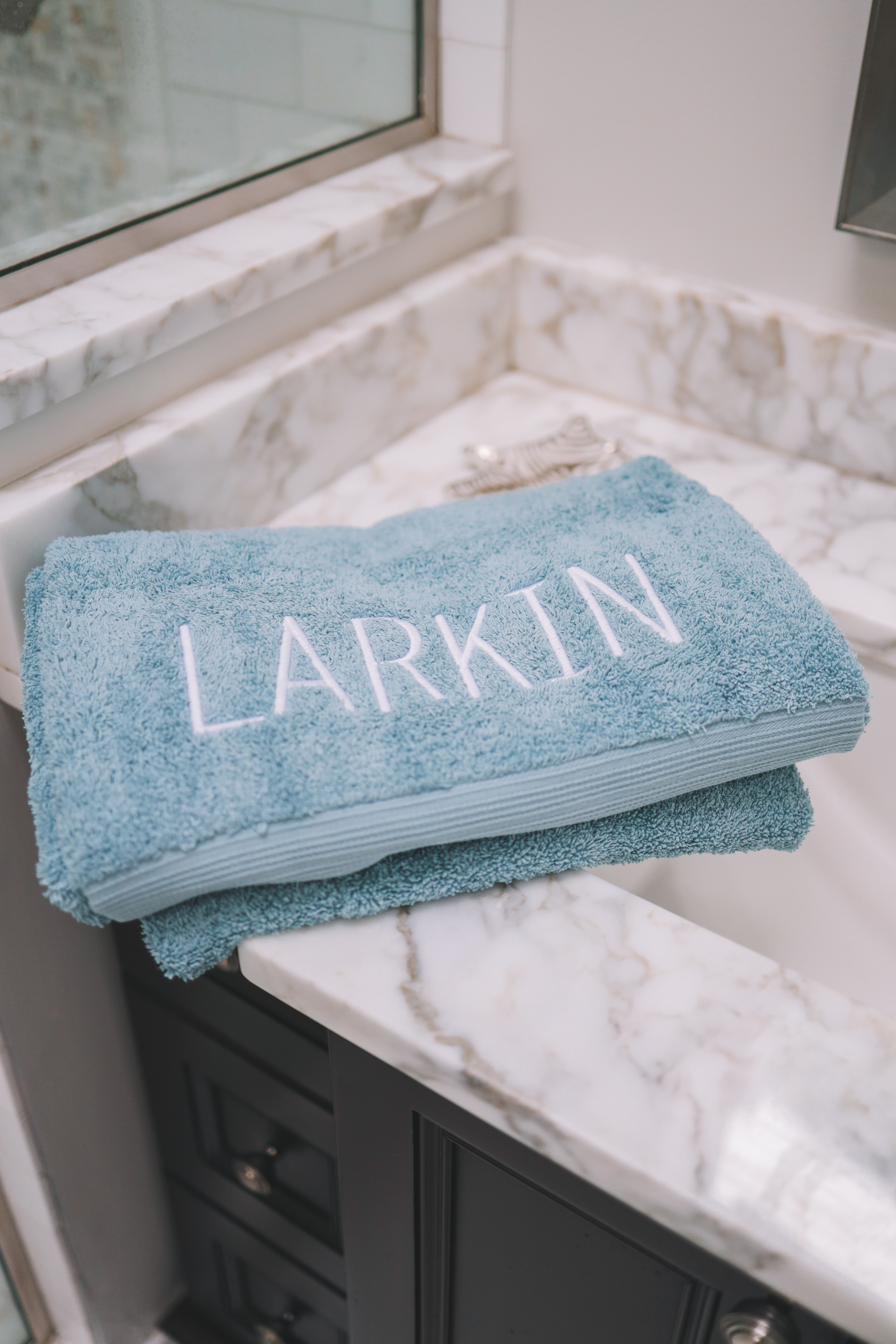 As it turns out, you're supposed to replace your bath towels about every two years. WHAT? First of all, I'm disgusting. 😂 Second, holy expensive. If you're in the same situation as I was in, I have great news: these monogrammed Egyptian cotton towels are the definition of luxury (700-grams per square meter!) and an absolute steal. Mitch chose "Blue Sky," which is exactly what I would have chosen… but so nice that the towels are available in 16 other colors. No doubt, you'll be able to find the hue you're looking for!
Also, I love that Mitch went with a giant "LARKIN" across them. We have a ton of stuff with the more traditional monogram, so this was fun!
And who knew towels could be so soft?! I really need to get into the habit of replacing them more often… ;)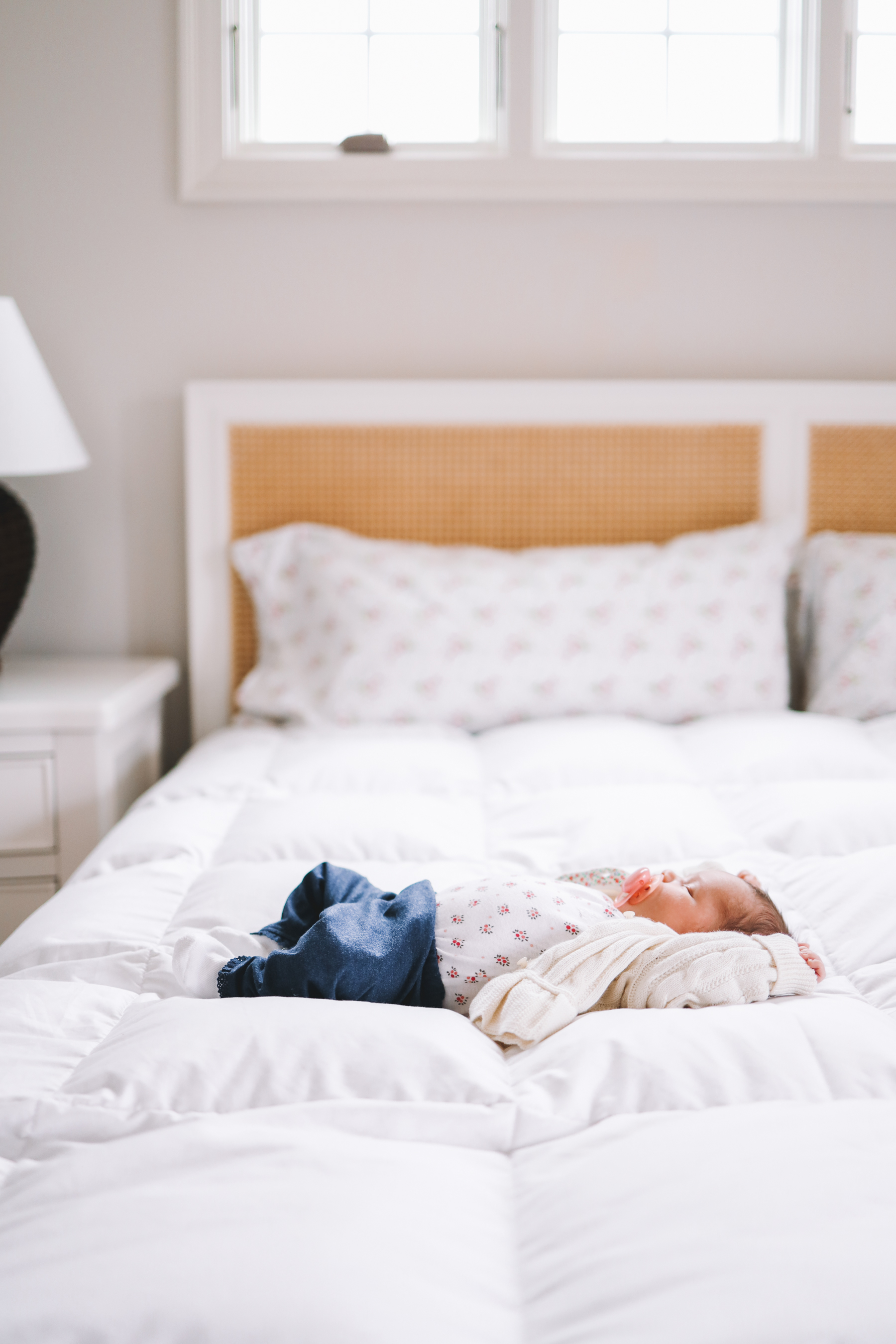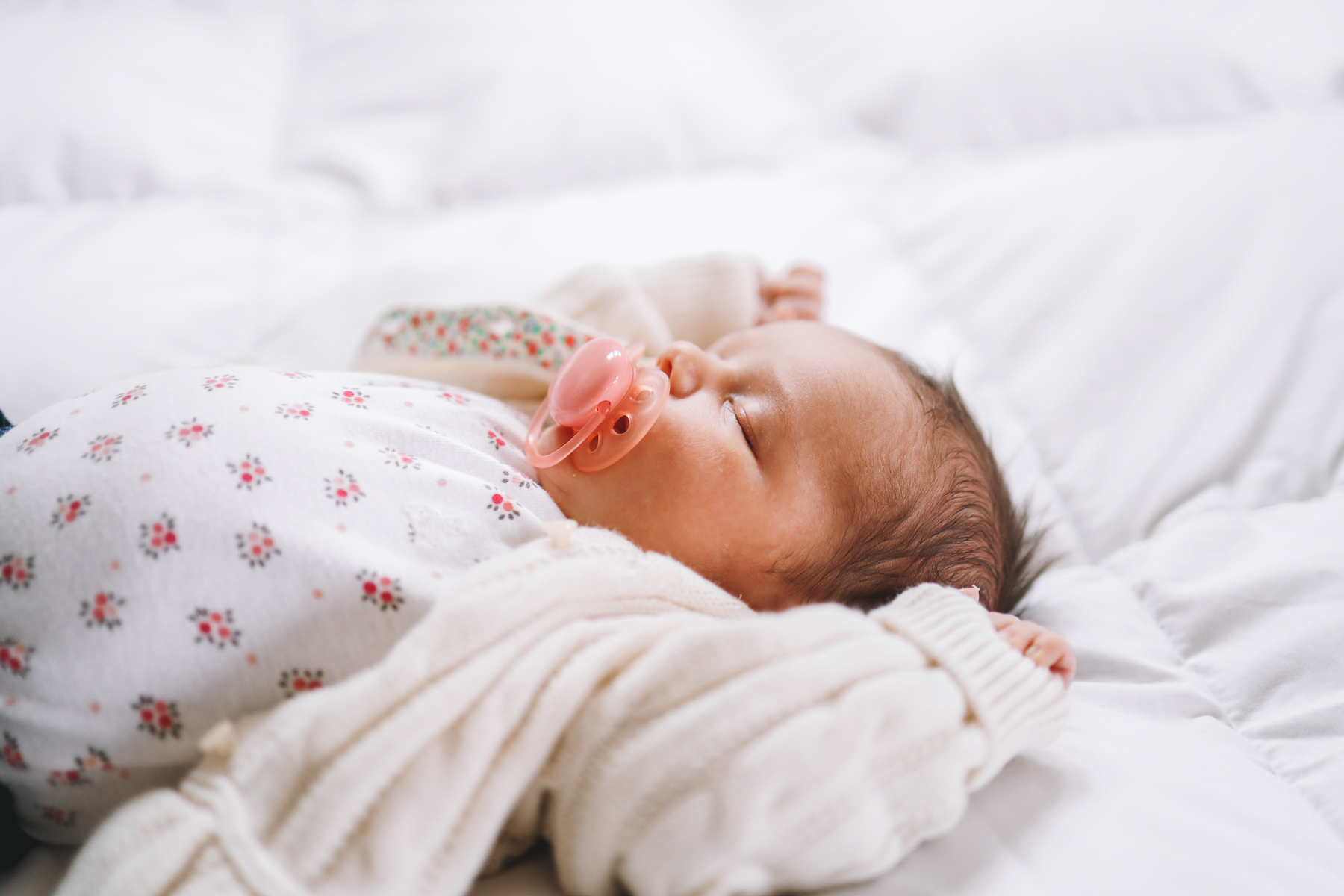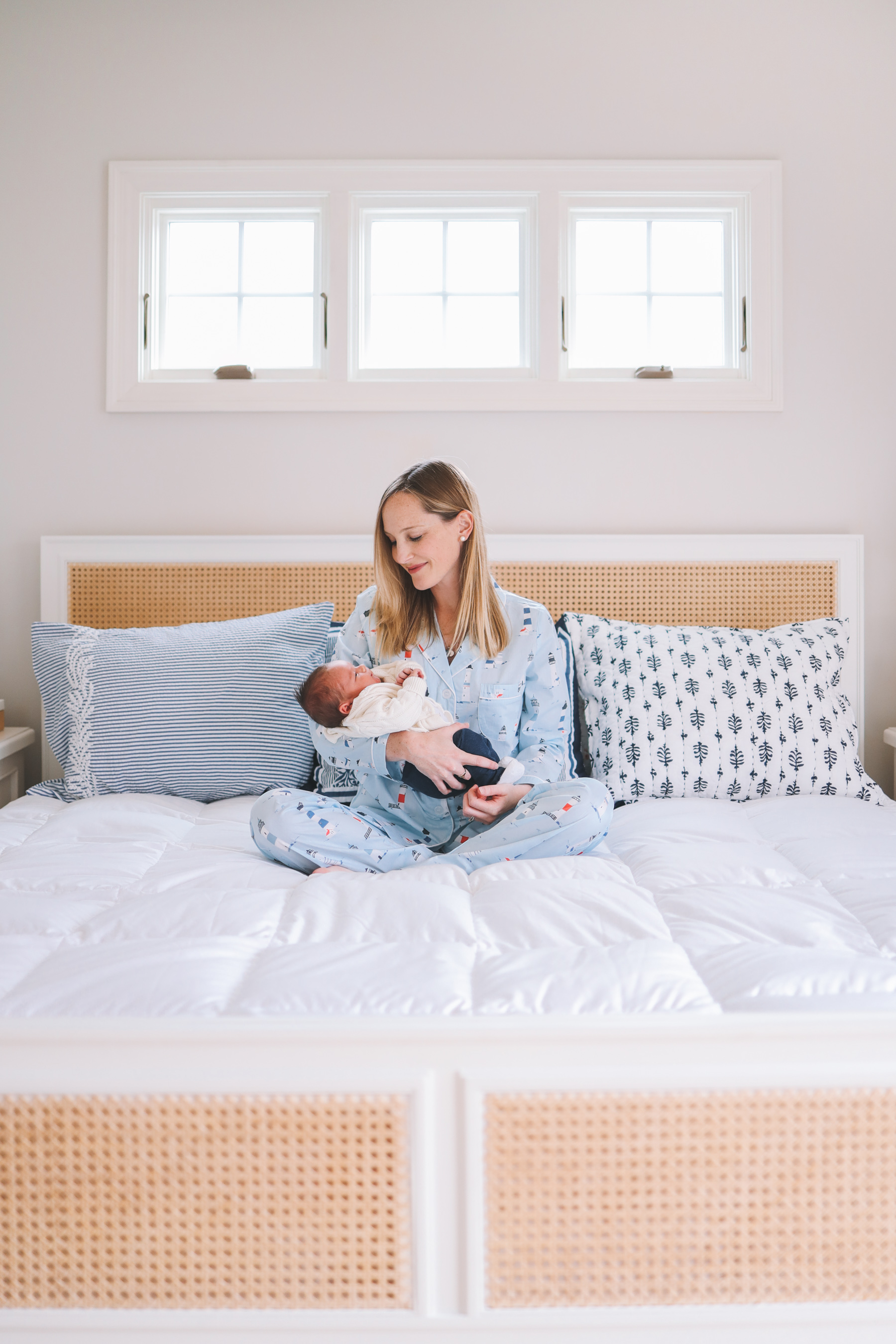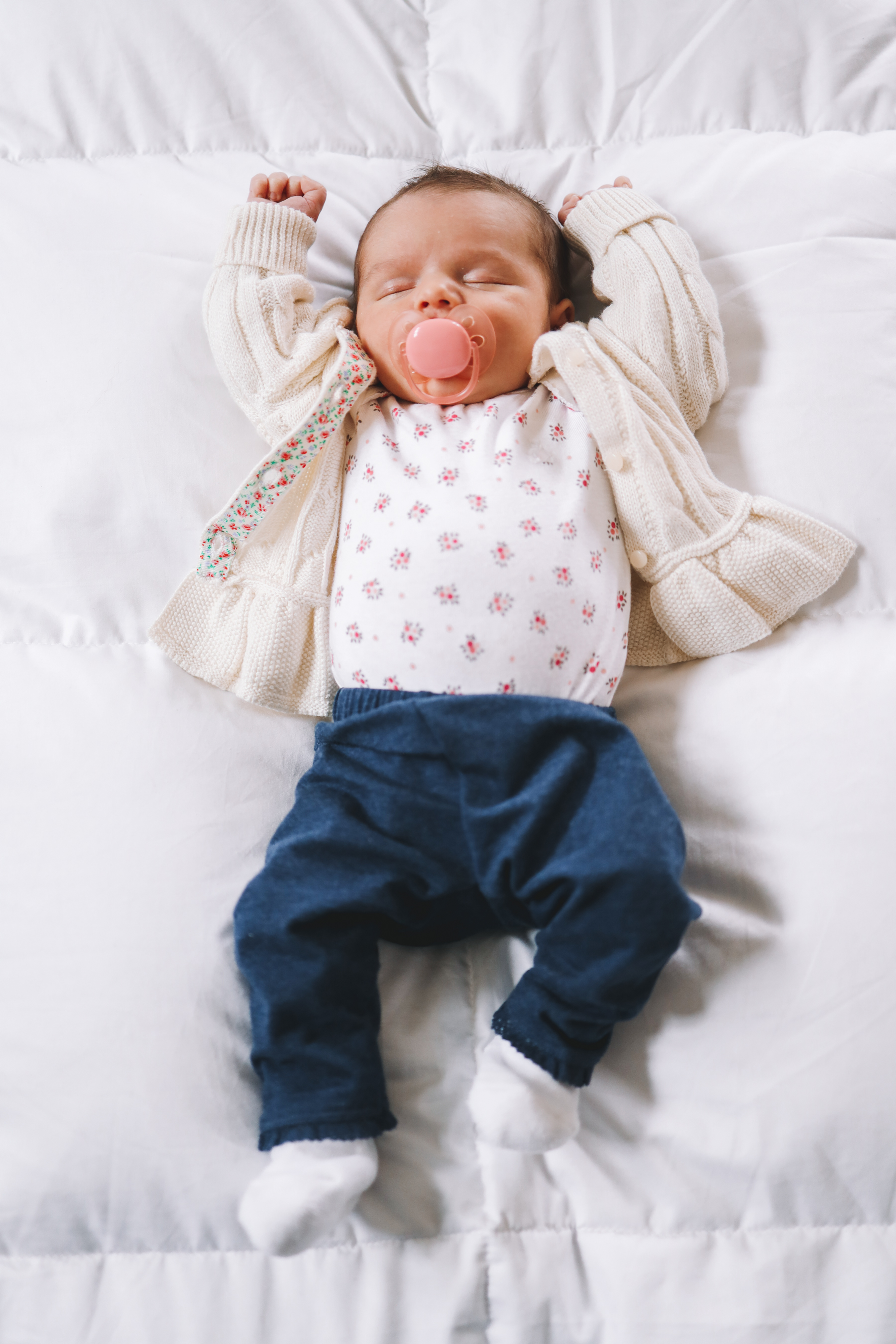 Mitch and I recently upgraded to a king-sized mattress, and gave Emma our queen. It's been a dream! The one thing I was really sad about was losing our oversized comforter, though. And I suppose I talked about it often enough to drive Mitch to get me another, haha. But I'm so happy! Because I missed it.
The machine-washable, hypoallergenic White Bay Down Comforter comes with 600–650 fill power premium European white down, and while it's available in a standard size, it comes in "oversized," too. Why else is it so wonderful? First, it's great if you ever plan on putting a duvet cover because it completely fills out the cover. (Anyone else get super annoyed that comforters rarely do this, leaving bedding looking sloppy?!) Second, it's a marriage-saver for those of us who tend to (UNKNOWINGLY) steal covers in the middle of the night.
It also comes in a variety of warmth levels: "Super Light," "Light," "Medium," and "Extra." Any guesses as to which I went for? 😜 All jokes aside, it's the perfect size and I no longer wake up shivering. And because of its 300-thread count combed cotton sateen shell, it's crazy soft. Two thumbs up!
Thank you!
Again, many thanks to my husband and the team at The Company Store for making this "New Mom of Two" so comfortable over these last couple of weeks. I love my surprises!
Shop the post:

Note: Now through May 27th, you can take 20 percent off site-wide and get free shipping on your Company Store order! Use code "MDWKD19." Includes white sale.
This post is sponsored by The Company Store, but all opinions are my own. As always, thank you so, so much for supporting the partnerships that keep Kelly in the City up and running!