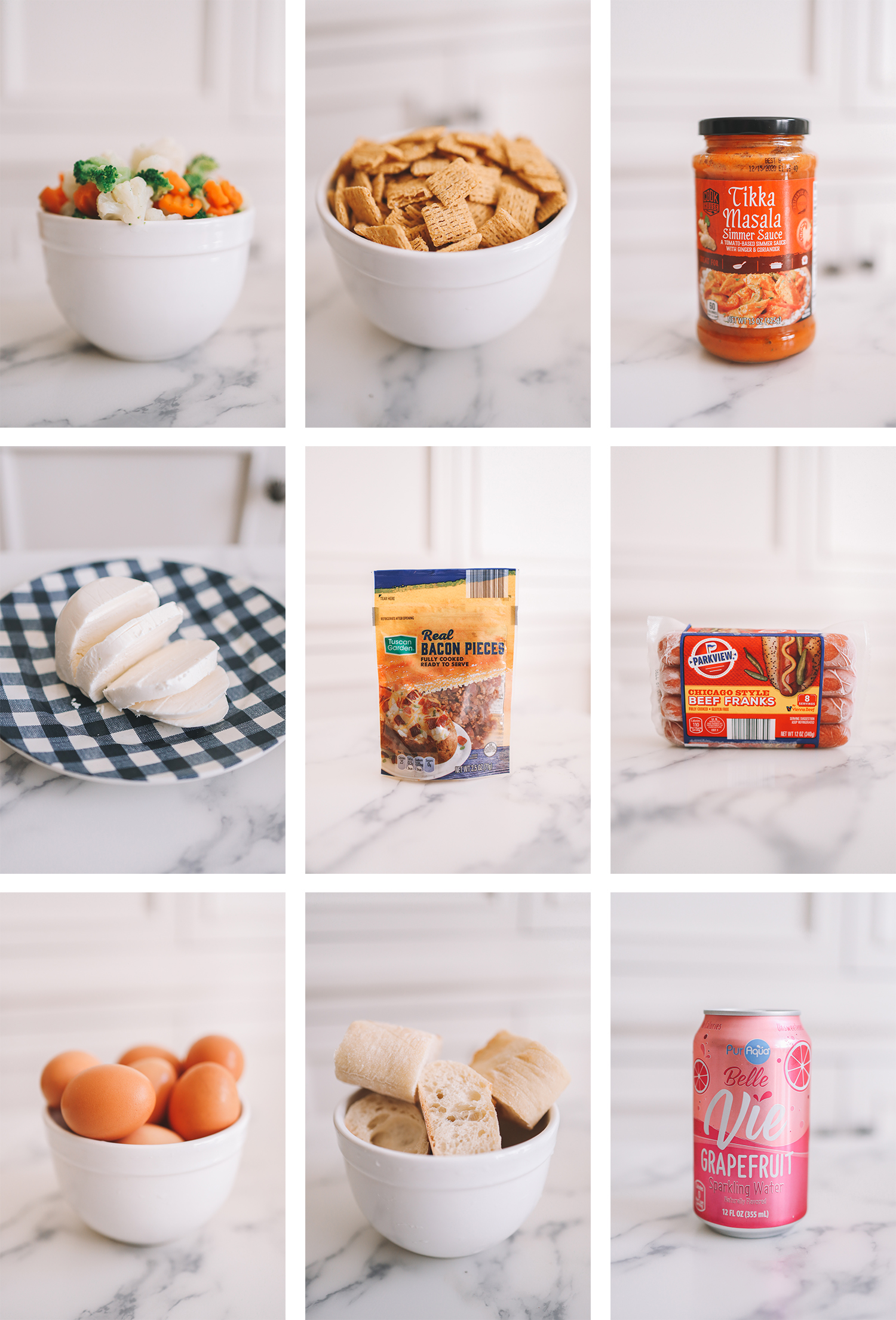 Mitch here!
Does anyone else straight up pig out when they get home from the grocery store? I can't be the only one. I even buy special favorite treats for myself to eat immediately when I get home because I'm an adult and I have a credit card and can do stuff like that! Well, that's what this post is all about. I've partnered with ALDI to share my favorite stuff from my favorite store. This is pretty much the best blog post of all time.
Our last post brought about an interesting series of comments and questions, and it dawned on me that many of you may not have taken the ALDI plunge yet. As I see it, there are three stages of ALDI.
1. Curiosity
2. Exploration
3. Obsession
…And as you might've guessed, I'm in Stage 3.
Okay. I'm about to nerd out on ALDI for a second. I'm a business guy, and the company has made so many interesting choices to improve the store to the point of ridiculousness. I think of ALDI as being a public service with inexpensive, high-quality groceries. And they accomplish this goal in some interesting ways, including physically smaller stores with simpler product selection; extra long UPCs to make checkout faster; and, famously, a quarter deposit system for borrowing shopping carts to cut staffing costs.
The result is a store that has halved our grocery bill while maintaining or improving the quality of our groceries. So here are my favorites, and sorry for the length of this post. Like I said, I'm obsessed.
Mitch's 10 Favorite ALDI Buys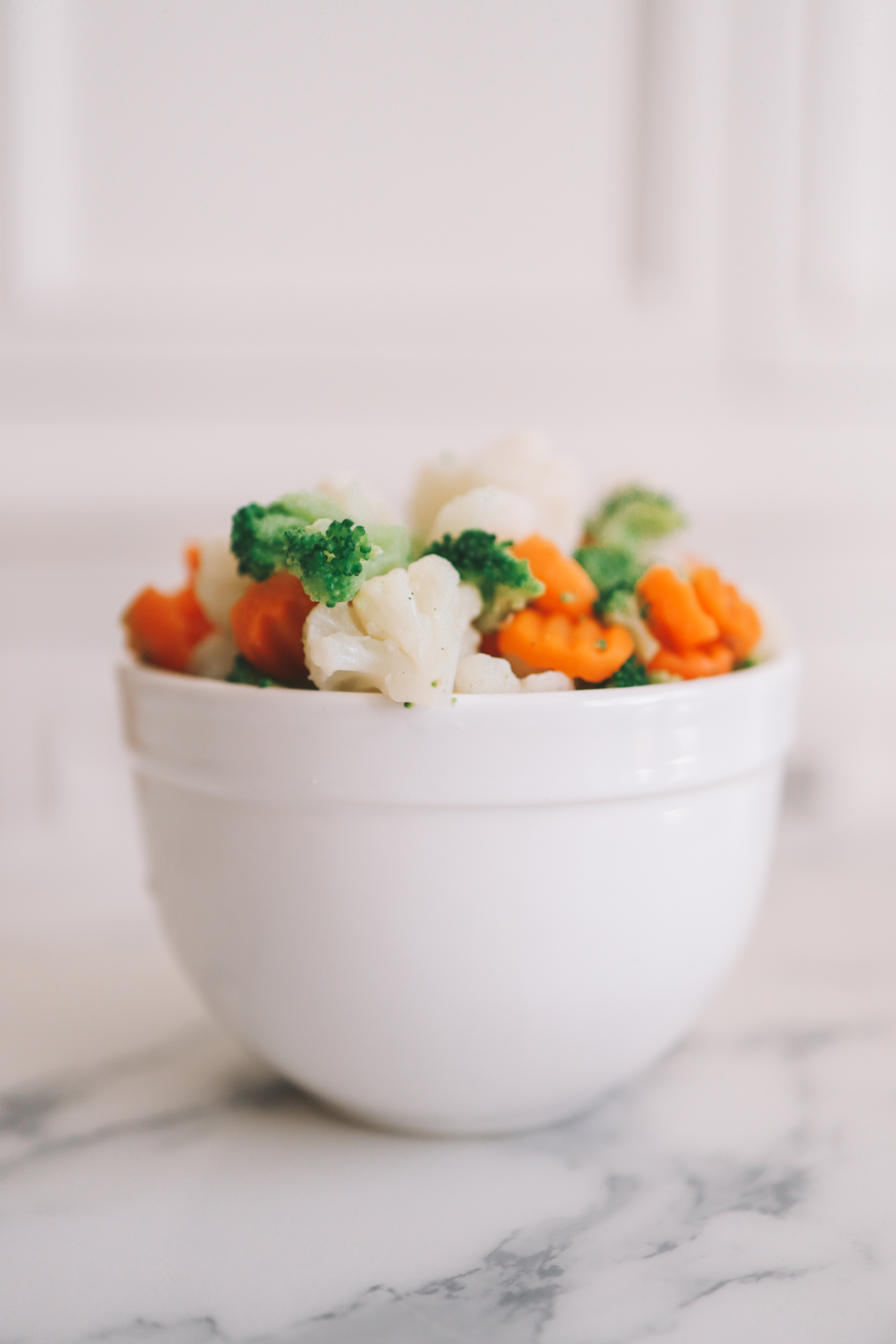 1. Steamed California Medley
I'm all in on frozen veggies. This bag of frozen veggies is $1.05 and is simple, healthy and delicious. It's great seasoned and broiled, microwaved or, as Emma prefers, frozen out of the bag. I buy five bags every time I go to the store.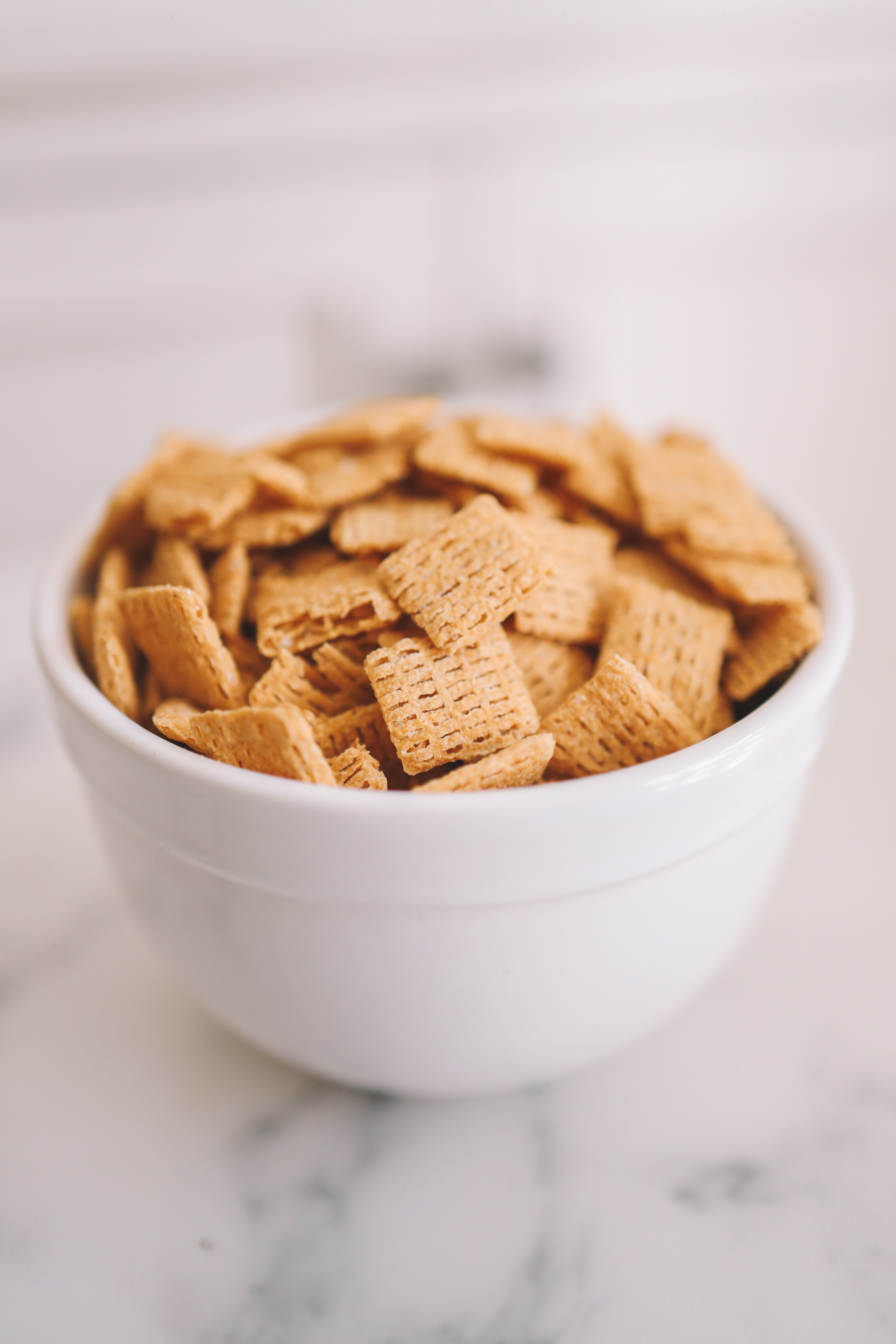 2. Millville Balance Multigrain Squares
Emma sprints to the kitchen for her "bowl of mix" (?) in the morning, and boy is she right about it being delicious. ALDI is a master at the generic arts, and these Multigrain Squares are an improvement on their spiritual cousins. We crush at least three boxes per week.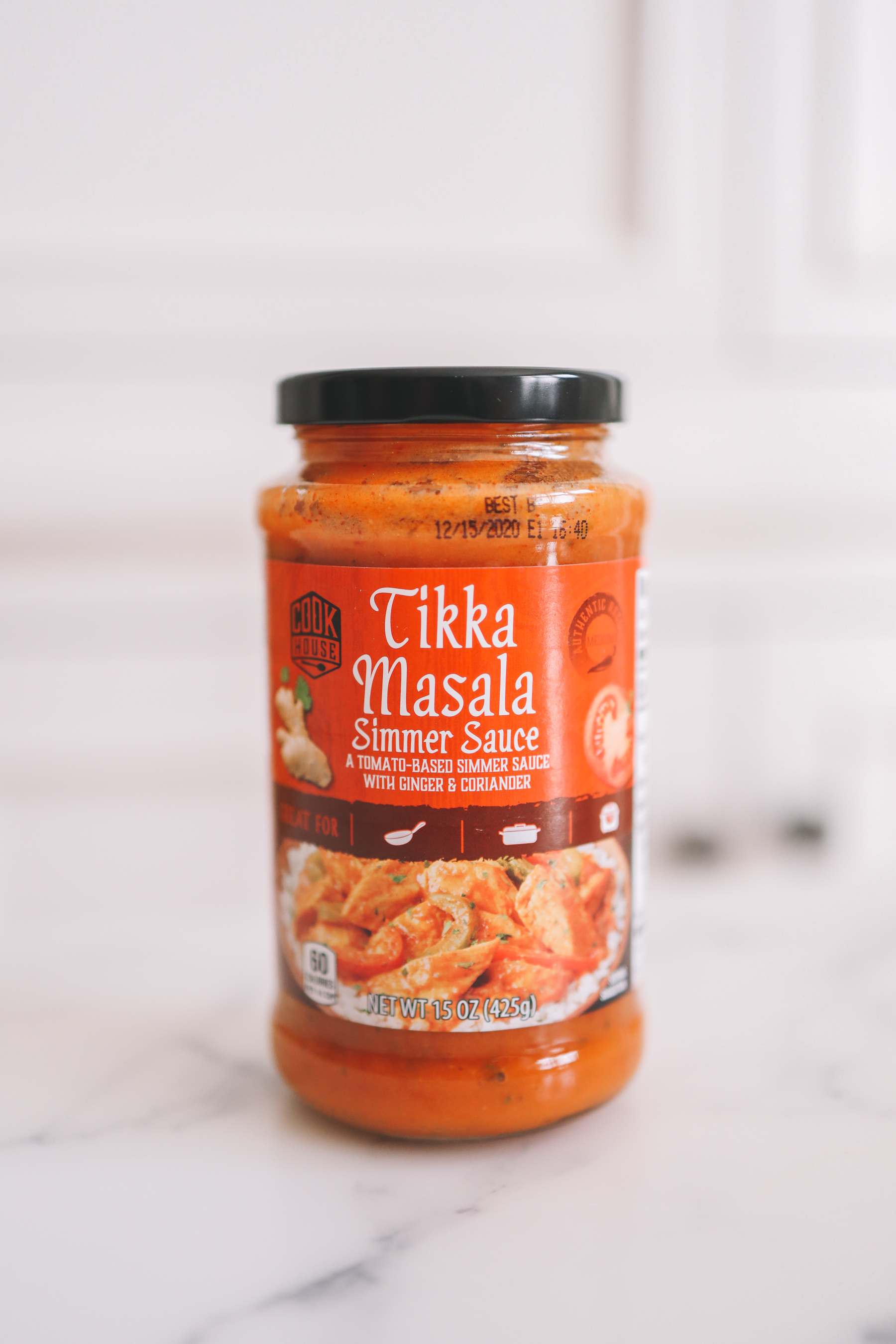 3. Cook House Tikka Masala Sauce
Have you ever tried to cook Tikka Masala? I have, once… and I can tell you I'm not going to do it again. It required trips to three different specialty spice stores all over the city and, frankly, what I cooked tasted freakin' terrible. Thank goodness for ALDI and their Cook House line of curries. This stuff is good… like, restaurant good… and it costs $2.19. It'd be a meal for a family if I let them have any of it!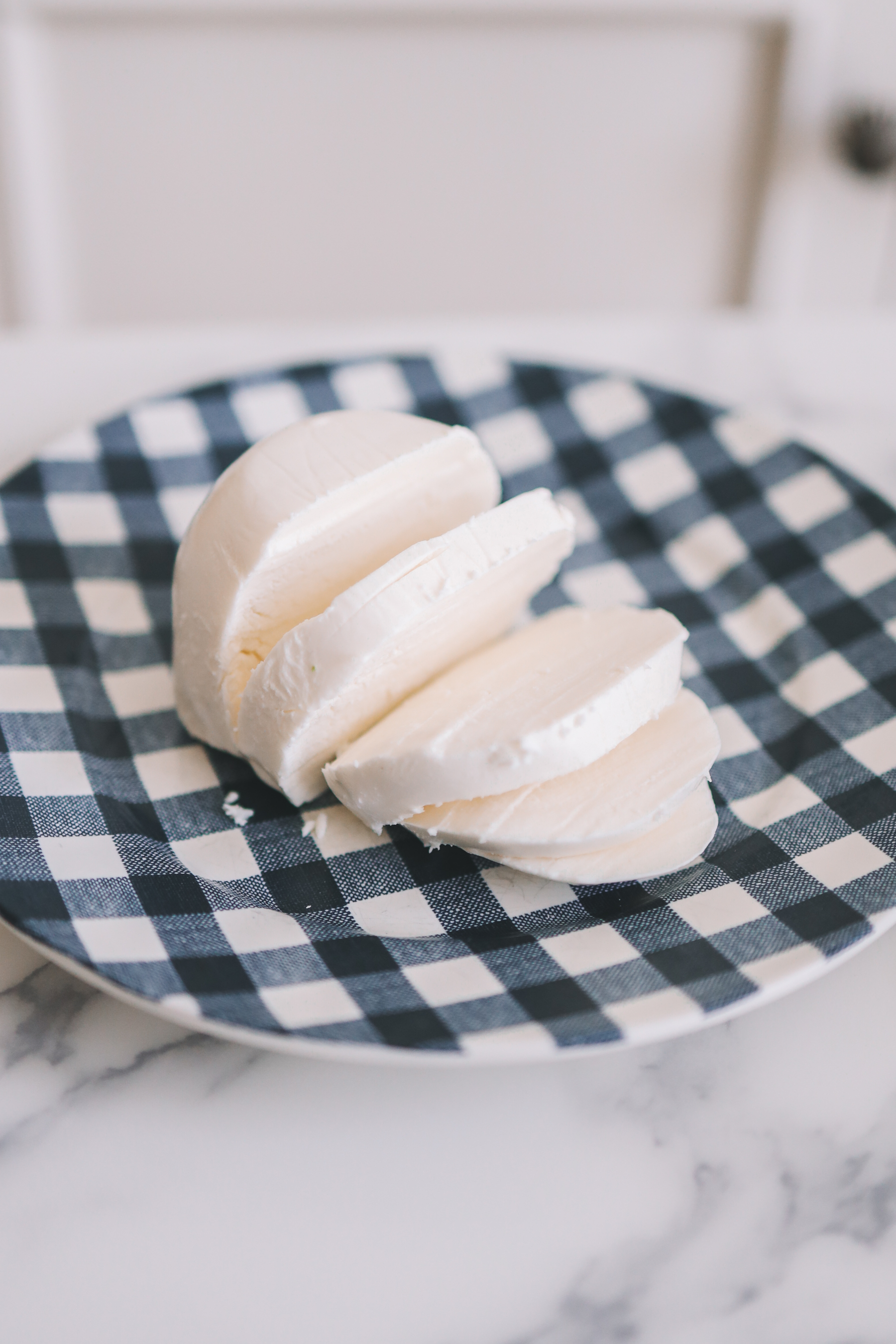 4. Emporium Selection Fresh Mozzarella Ball
All the best foods come in ball form, and this mozzarella is no different. We put it in salads or on flatbread pizzas, but mostly we just hand them out and eat them like apples. They're that good!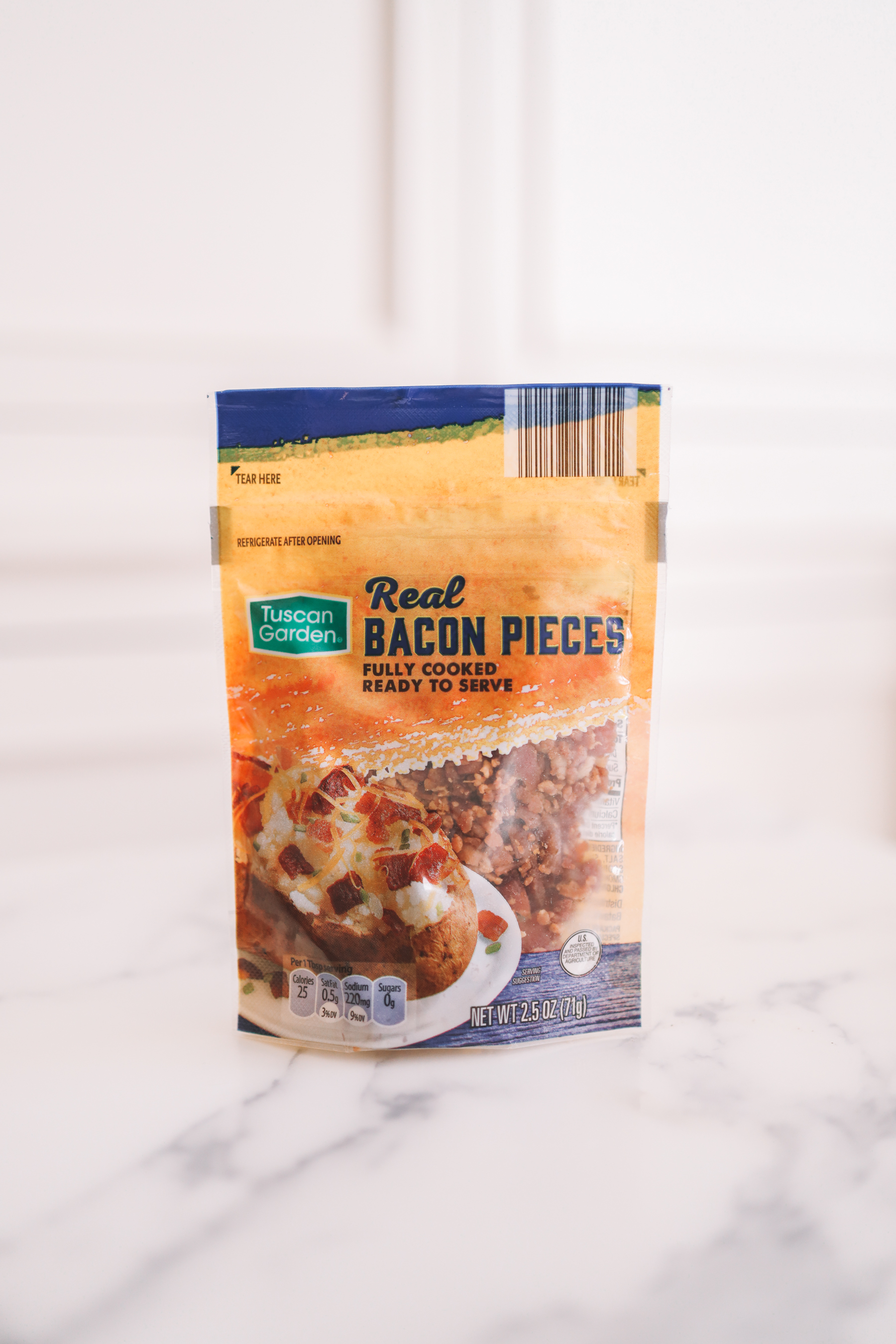 5. Tuscan Garden Real Bacon Pieces
Lack of bacon is a killer for most recipes, and this product aims to solve the problem. I reach for a bacon booster a few times a day and I've never regretted it once. Why do I feel you judging me? Life is hard enough as it is; ALDI sells pre-cooked, crumbled bacon that's right there in the fridge so just chill out.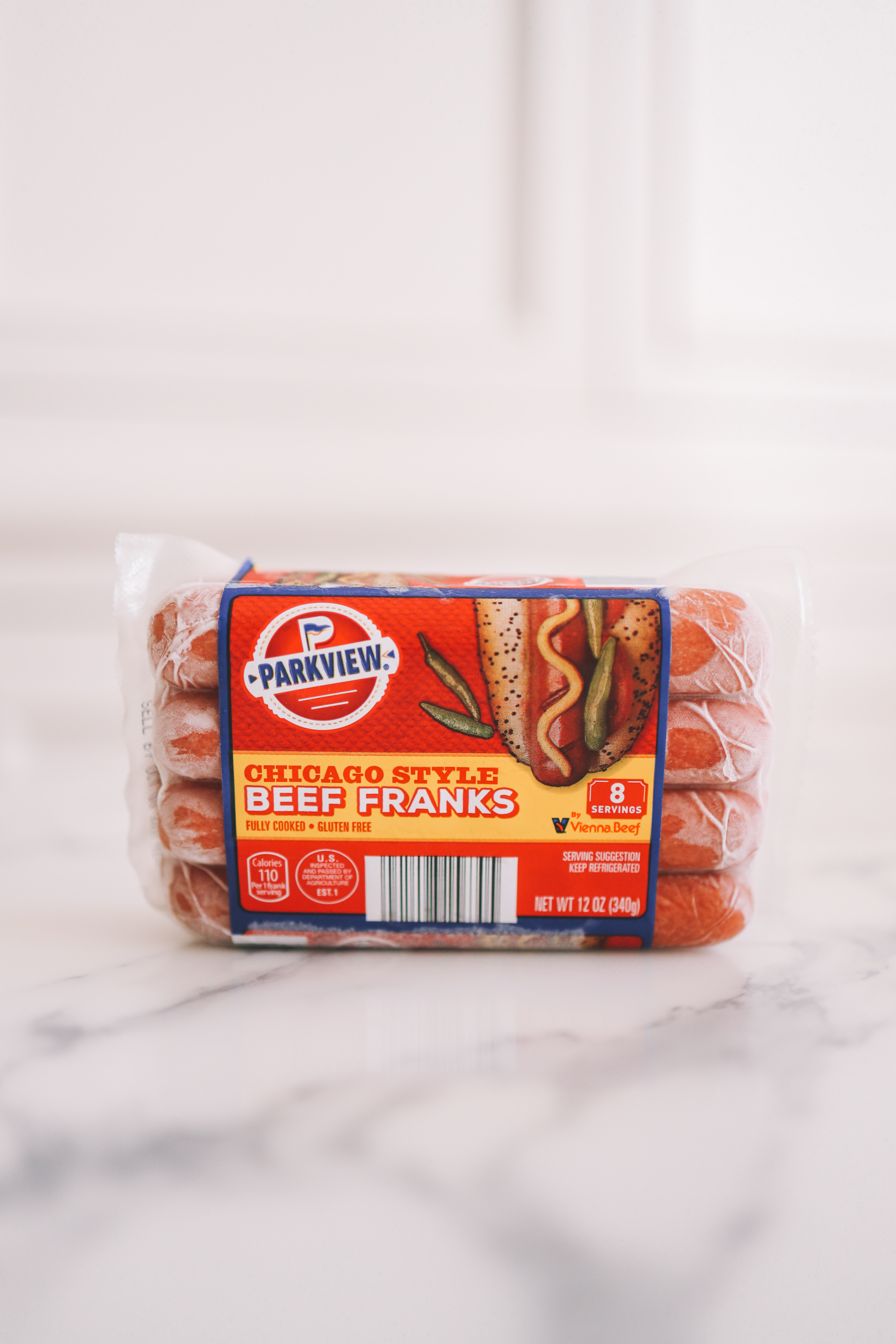 6. Parkview Chicago Style Hotdogs
I'm raising two little Chicagoans so you'd better bet I serve up some hot dogs in my kitchen. These Parkview franks rival our local hot dog stand, and as an added bonus, they save me the embarrassment of ordering Kelly's dog with ketchup… only ketchup.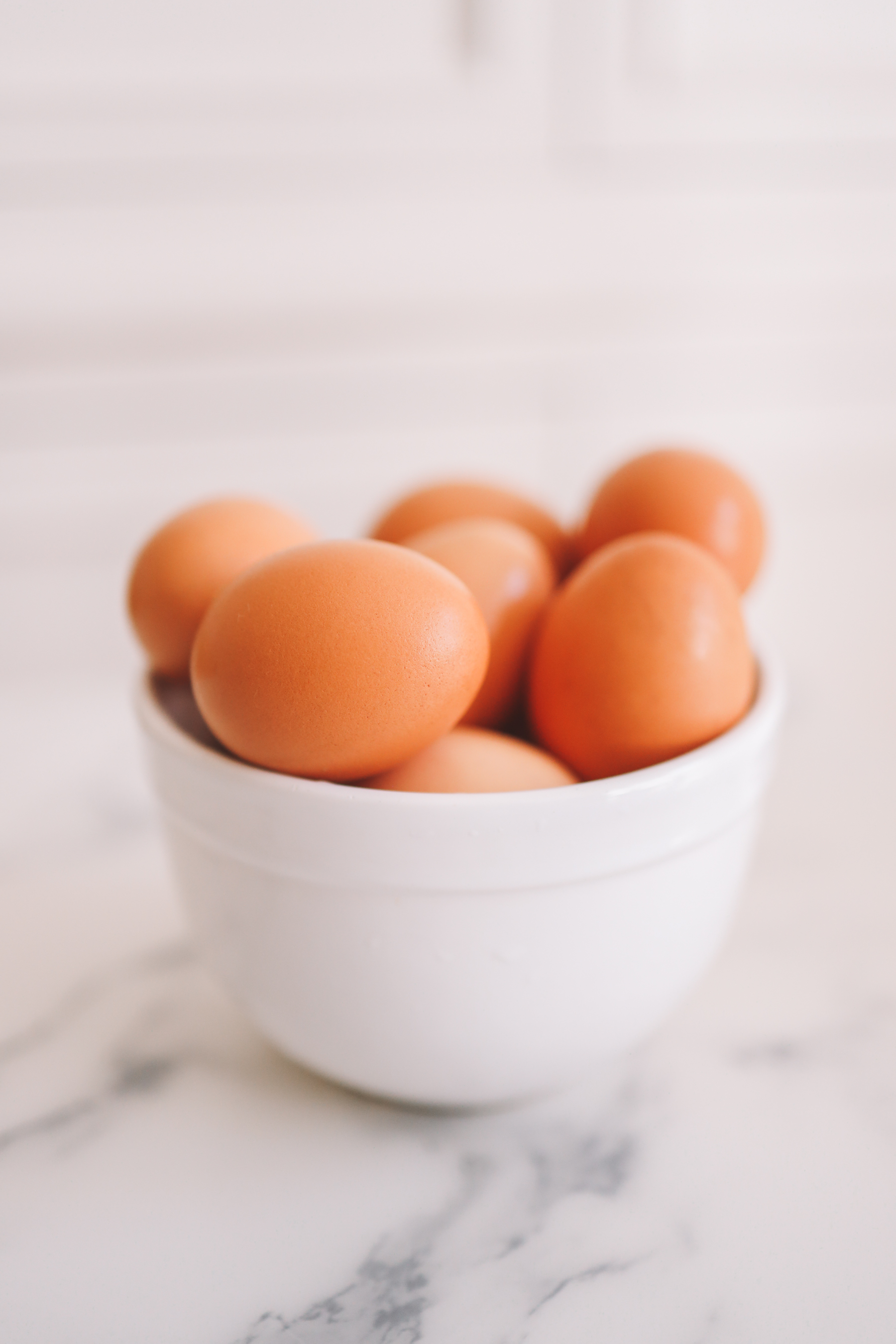 7. Goldhen Cage-Free Large Grade A Brown Eggs
I think this might be the most "ALDI" of all the products on this list. My brother is a free-range chicken farmer and it's downright insanity that ALDI can sell a dozen cage-free eggs for $2.55. It's clucking impressive! Omelette you finish but these are the best eggs of all time!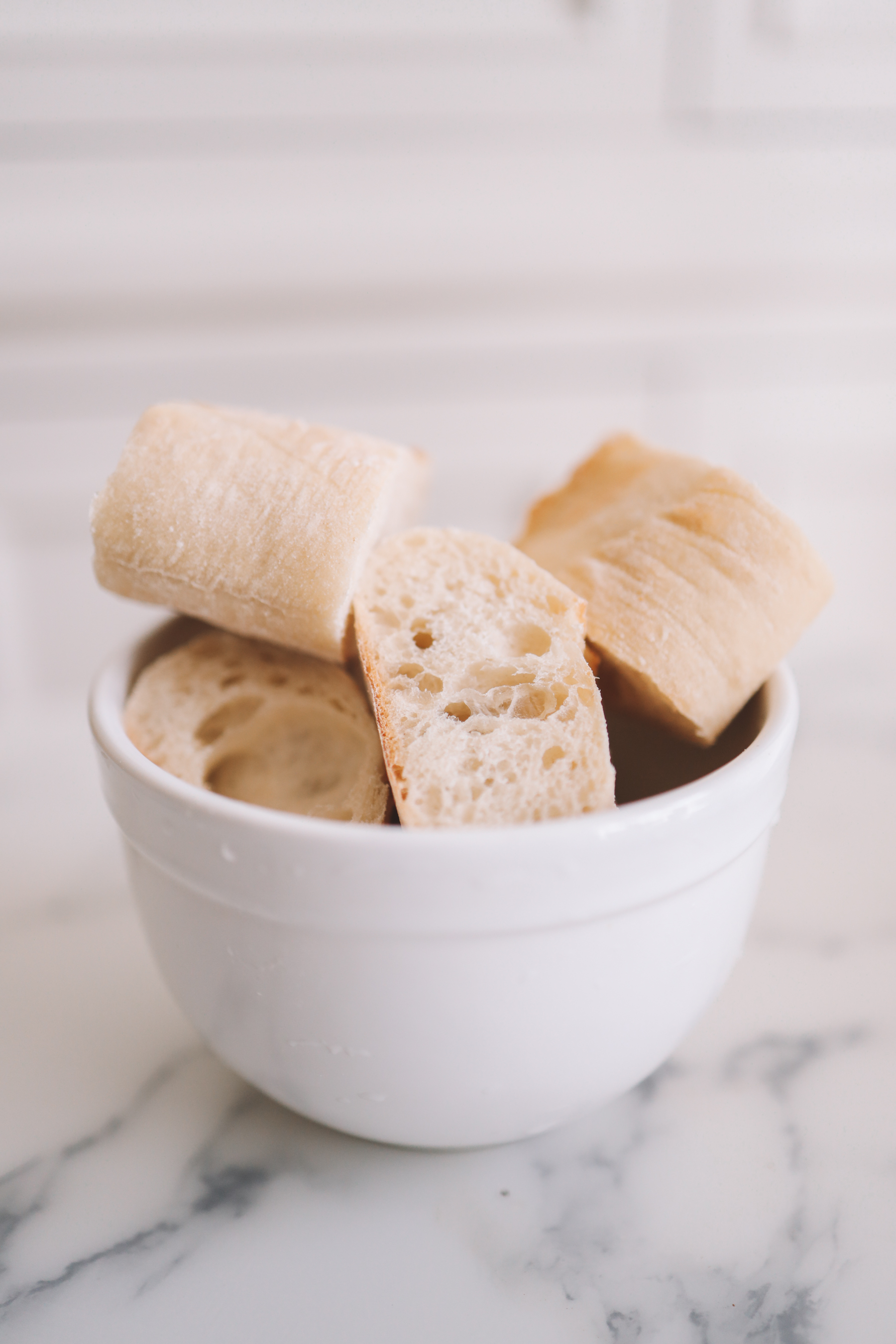 8. Specially Selected French Baguette
When we go "food shopping," Kelly buys a baguette to eat on the car ride home. Just thought you'd like to know!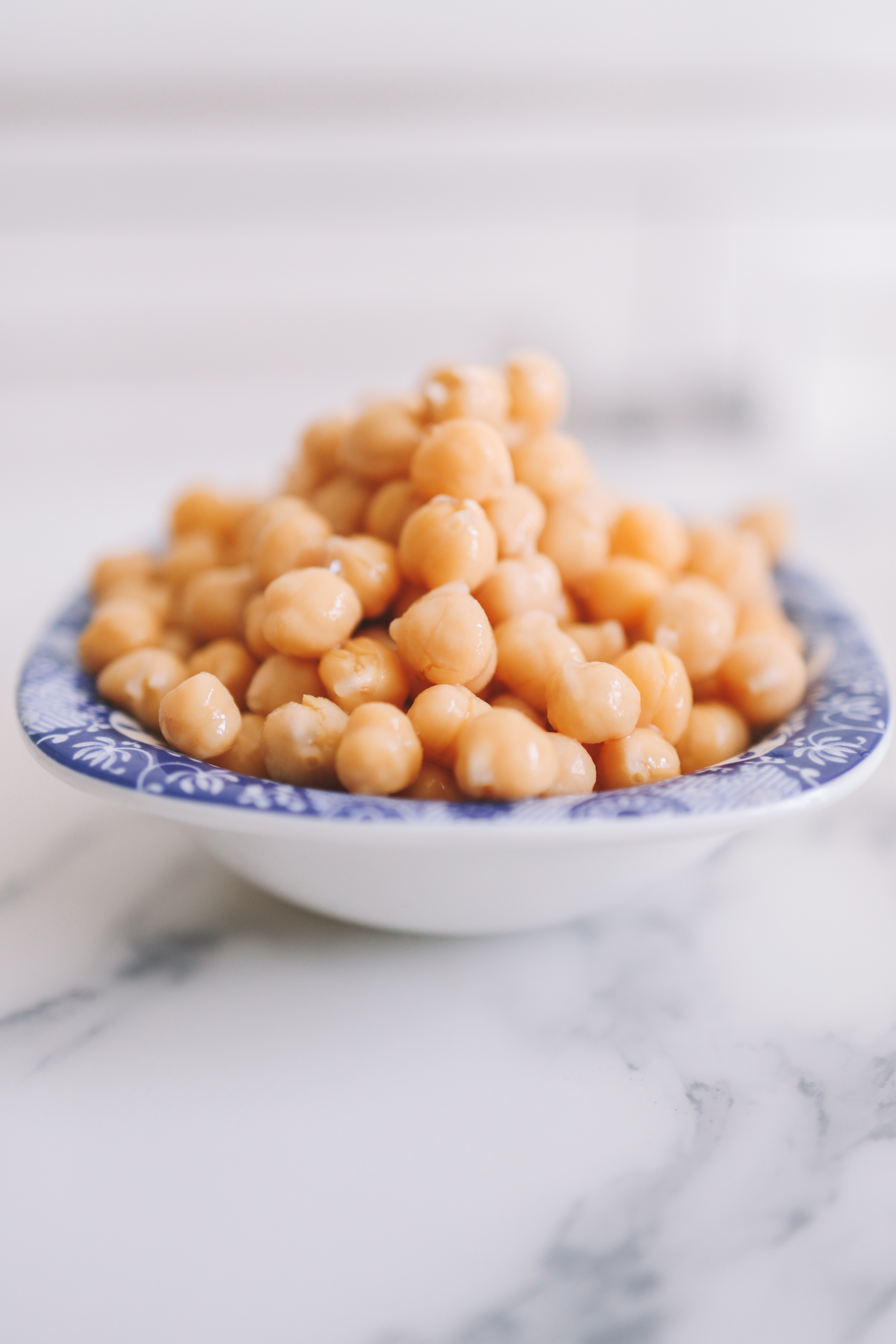 9. Dakota's Pride Garbanzo Beans
Garbanzo beans. Chickpeas. Brown balls. Call them what you will. What's so special about the ALDI chickpeas? Absolutely nothing and that's the point. If you eat as many garbanzo chickpeas as I do, you need to find the cheapest possible source and ALDI is the answer. You can roast these in the oven for a date night movie snack, blend them into a hummus for a family party, or eat them straight out of the can in the middle of the night because you've lost control of your life.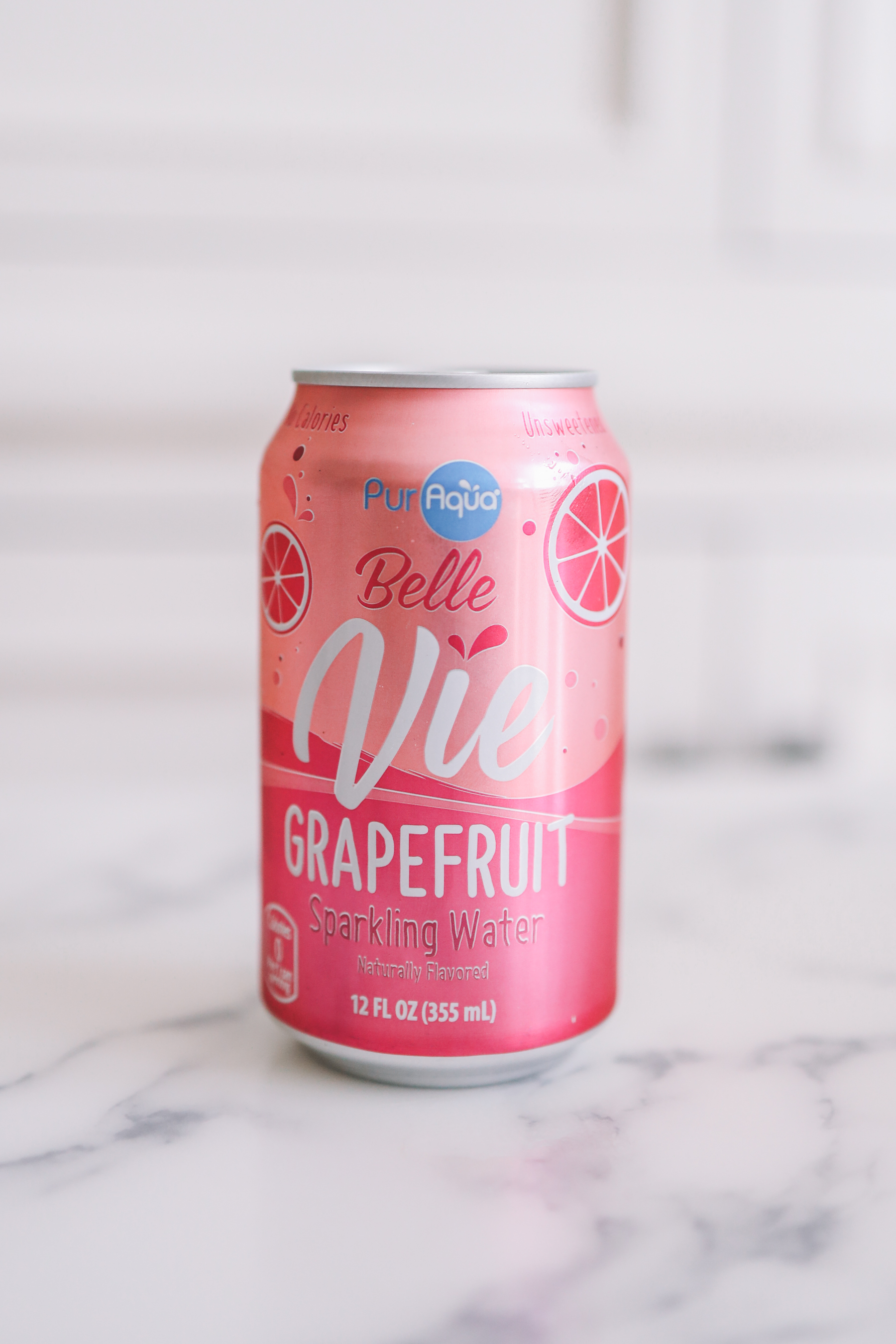 10. PurAqua Grapefruit Belle Vie Sparkling Flavored Water
As a father of two girls, I'm getting used to having a little sparkle in my life, and I'm full-on addicted to the ALDI PurAqua sparkling water. I literally bought six cases of this stuff last week. I don't even drink tap water anymore. It's weird!
Honorable Mentions (because I have about 50 favorite products from ALDI)
11. Bake House Creations Cinnamon Roles
Have you ever made cinnamon rolls from scratch? Neither have I! But these guys right here have given us plenty a cozy Saturday morning.
12. Bake Shop Kitchen Sink Cookies
Any food that lists its ingredients in the form of "chunks" is a winner in my book. These cookies are my little treat for doing the grocery shopping, and I pluck them right out of the shopping bag to ride shotgun with me on the way home.
Fan Favorites
ALDI did some research and just released its customer-voted fan favorites list. Check them out! I honestly can't believe that not a single item from my list made the cut. I really need to up my ALDI game!
Mitch. OUT!