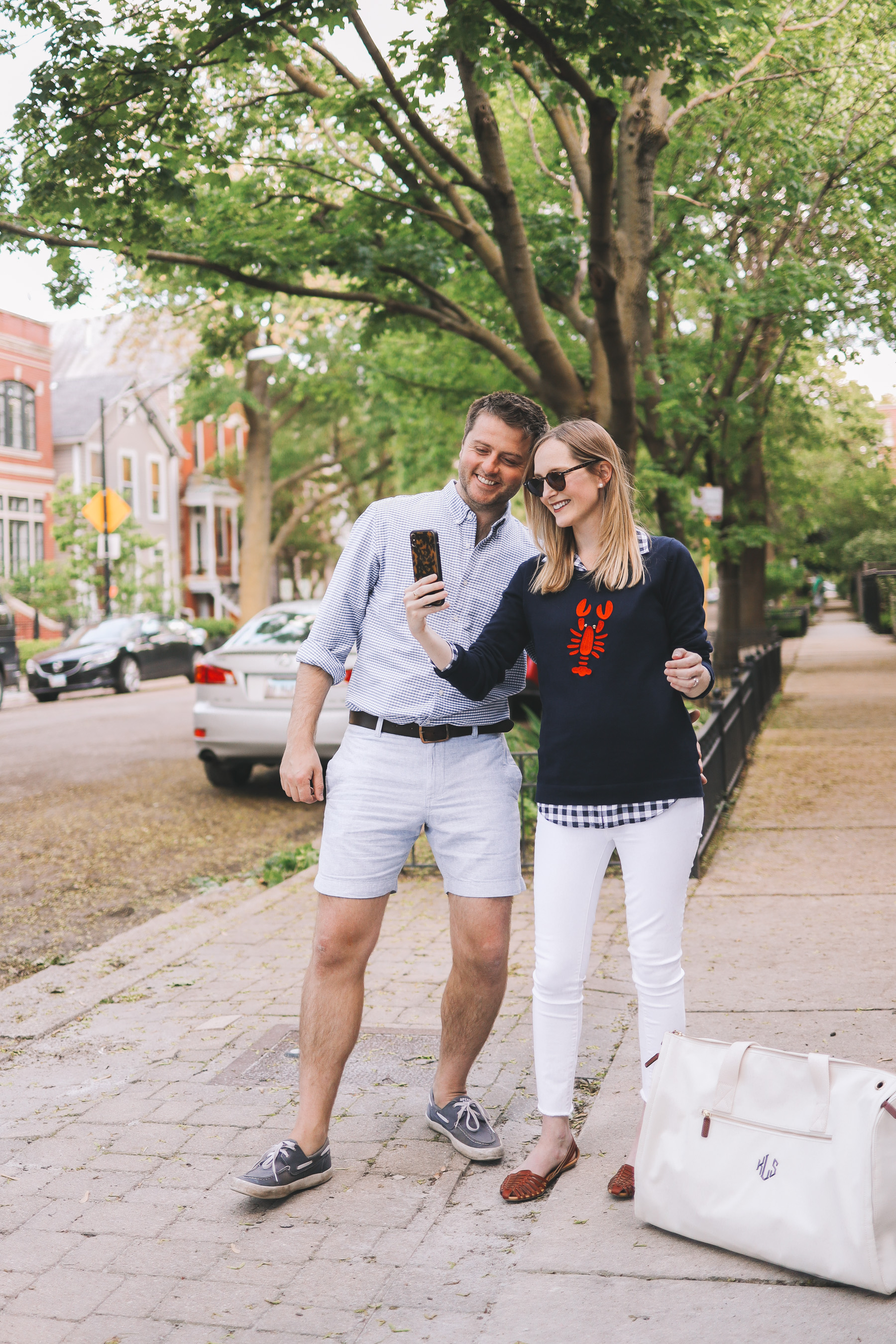 Lobster Sweater / Huarache Sandals / Gingham Button-Down / Similar White Jeans Here and Here / Mitch's Shorts / Mitch's Gingham Button-Down
Hahaha. I'm laughing so hard at these photos. This is the story of a couple who recently discovered that their camera has remote capability via iPhone. And they've clearly been having WAY too much fun with it. 😜 (Though they're admittedly lacking in talent. 😂)
In all seriousness, though, we're here today to share what you should consider buying during the giant J.Crew Factory sale that's taking place this weekend! I went through the ENTIRE site and took great care in selecting the best of the best, so I hope that this is helpful! Note: Right now, you can take 60 percent off all women's and men's styles (both in-store and online), 50 percent off all kids' styles, and an extra 50 percent off clearance with code "SUMMERSALE." Pretty incredible, right?! Without a doubt, this is the time to start curating an awesome summer wardrobe.
Okay, let's chat about my favorite products!
Memorial Day J.Crew Factory Sale Favorites


One / Two / Three / Four / Five / Six / Seven / Eight / Nine / Ten / Eleven / Twelve / Thirteen / Fourteen / Fifteen / Sixteen / Seventeen / Eighteen
One: I need to start with this gingham number, just in case I have any other girls out there with long torsos. Because it's so tough to find bathing suits that work! This one is a DREAM, though, and it comes with padding.
Three: My favorite summer pants! I've had these for over a year now, and they remain favorites. I get so many compliments when I wear them! I highly recommend pairing with the scalloped tank, and tucking it in slightly on one side.
Four: I buy these huarache sandals every year. They're SO comfortable, and they seemingly go with 90 percent of my closet. ;) They run totally TTS and I can't recommend them more. If you buy anything from this sale, make it this pair of sandals!
Five: I always have a rough time finding sandals that look dressy enough to go with my summer dresses. These are awesome, though! Also, the leather is super soft and I can walk long distances in 'em. The lower heel height provides for maximum comfort, too!
Thirteen: I can't tell you how much I wear this gingham button-down! Jess actually gave them to all her bridesmaids a couple of years ago the morning of her wedding, and it's been a favorite ever since. It's super lightweight which makes it a year-round staple and perfect for layering.
Fourteen: Ah, the scalloped tank! And IT NOW COMES IN NAVY! When did this happen? And why didn't we all get emails alerting us of this news? *Adds to cart.*
Fifteen: This navy striped skirt has been in my closet for a long time, and it's so flattering. It also doesn't wrinkle very easily, which is really nice with kids!
Sixteen: Softest chambray shirt ever. Hands down my favorite!
Seventeen: These are my favorite dress pants. They look dressy, but they're pull-on so they feel like pajamas. I mean, hello. Throw out all your other dress pants now. I literally own zero other pairs.
Eighteen: Cutest sweater! It was the obvious choice for the photos that went along with this post because it just screams summer to me. :) I can't wait to be down the Shore, out on the lake, and/or on Nantucket. So much fun ahead of us!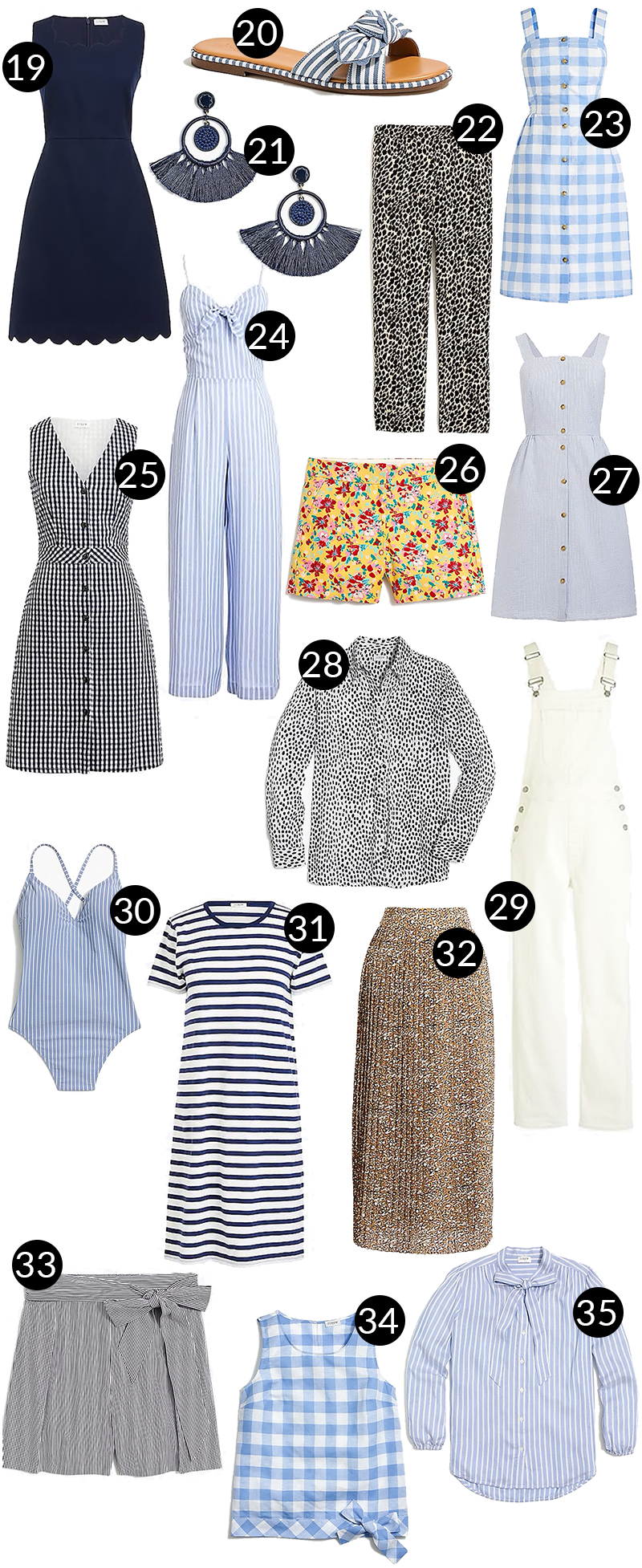 Nineteen / Twenty / Twenty-One / Twenty-Two / Twenty-Three / Twenty-Four / Twenty-Five / Twenty-Six / Twenty-Seven / Twenty-Eight / Twenty-Nine / Thirty / Thirty-One / Thirty-Two / Thirty-Three / Thirty-Four / Thirty-Five
Nineteen: I don't own this scalloped dress, but I own one from years ago that looks very similar. It's a classic design, and every girl needs one in her closet! It looks really cute with a button-down underneath during the fall, too. My favorites are the navy and the white.
Twenty-Two: These pull-on leopard dress pants are in my cart! Same cut as the solid pants, which we all know that I'm obsessed with. ;)
Twenty-Three: This light blue gingham dress is gorgeous. Have any backyard barbecues lined up in the near future? You need this in your life!
Twenty-Five: And then there's this gingham dress! I can't decide which I love more.
Twenty-Eight: in my cart too, this animal print blouse looks just like silk but it's machine-washable. LOVE. THAT. (Especially considering how often I get puked on.) Also, I'm excited to wear with crisp white jeans or the infamous pull-on pants.
Thirty-Two: This leopard skirt! I plan on wearing it with a black sweater tank or a chambray button-down, just as the model wears it, haha.
Thirty-Five: This top is in my cart, too, because A) it's so cute an B) it's viscose, which means less ironing. :) Can we tell that I'm a little short on time these days? 😜
Shop clearance:

This is where you'll find some CRAZY steals! Take an extra 50 percent off clearance with code "SUMMERSALE." The prices are insane.
What do you have your eye on?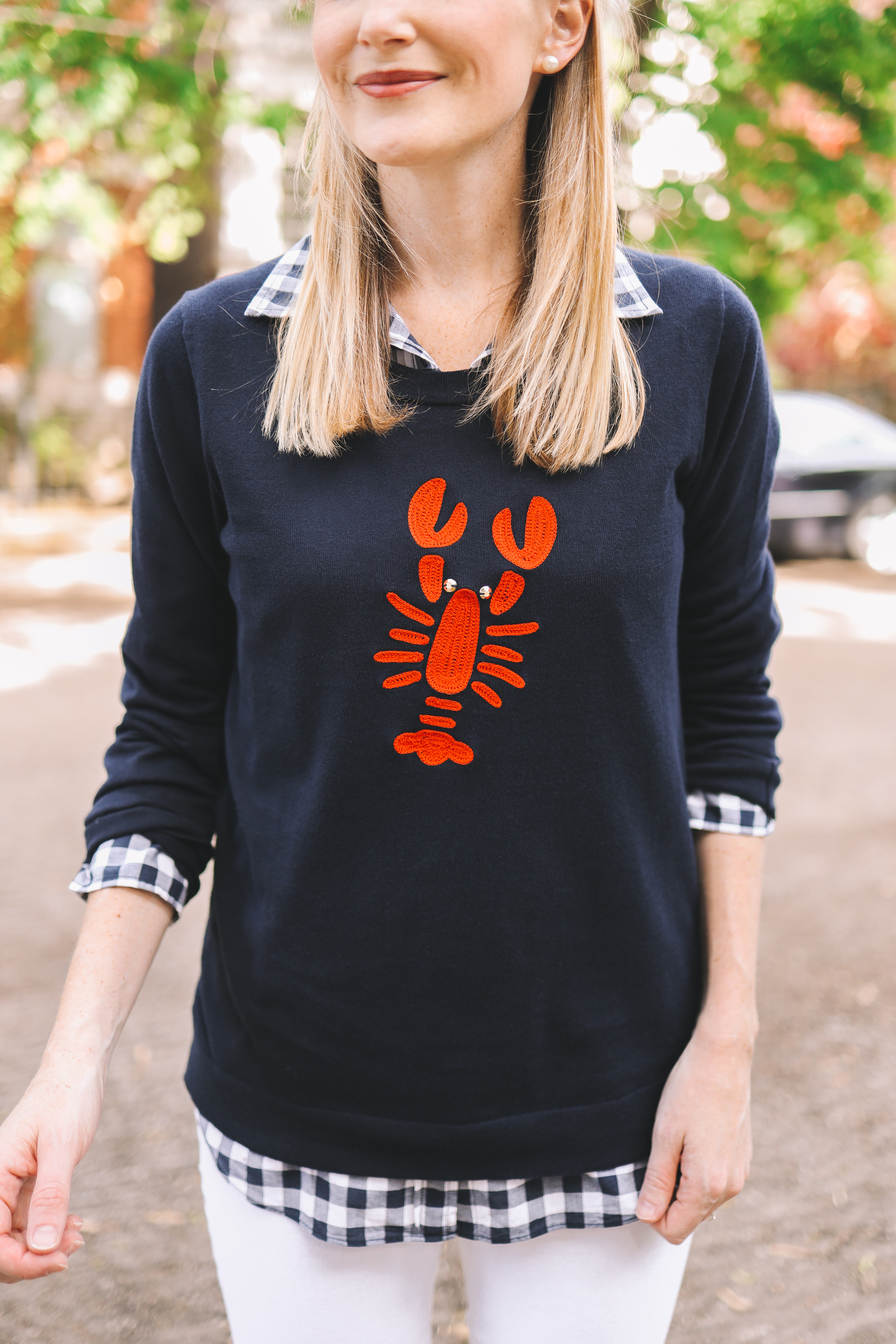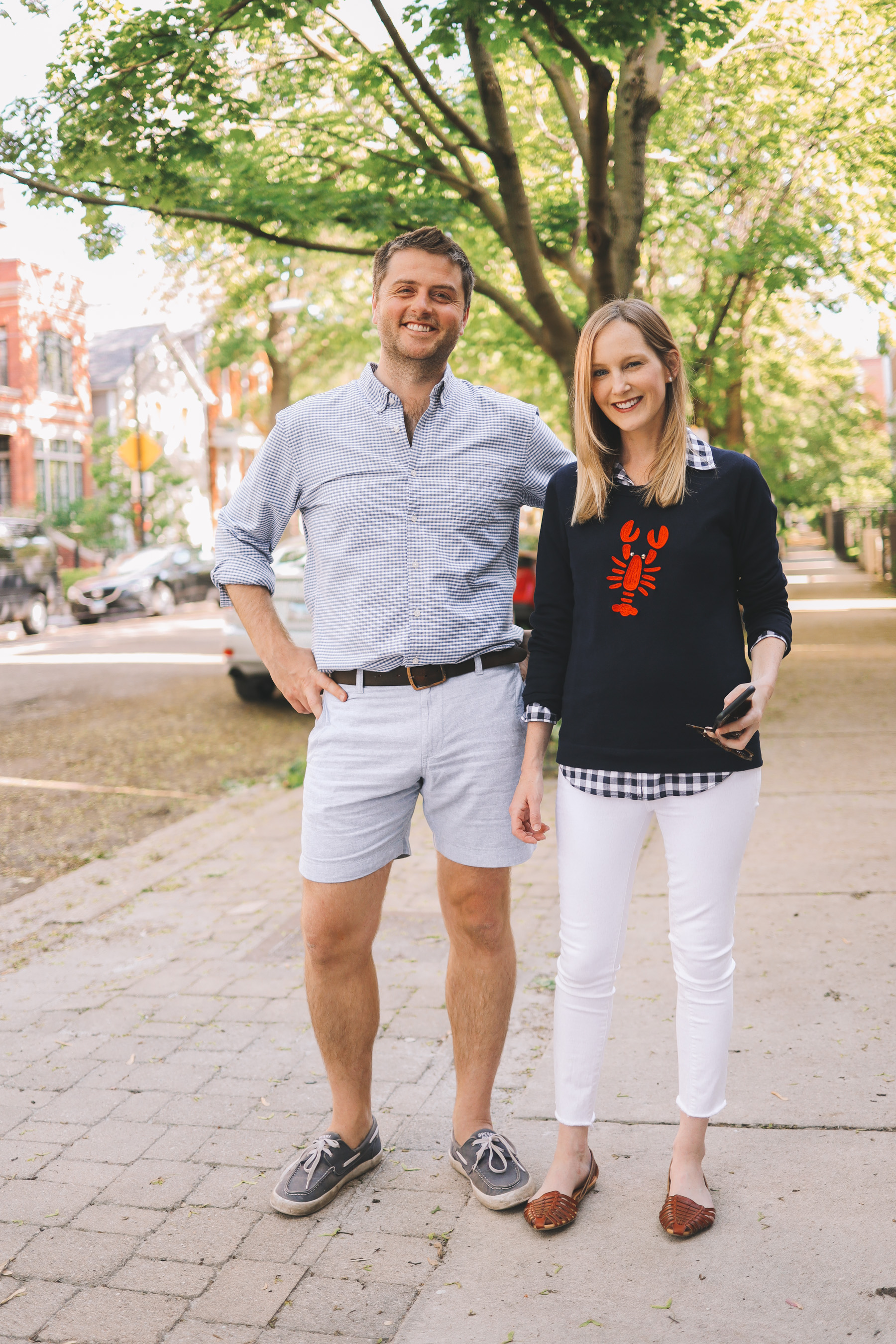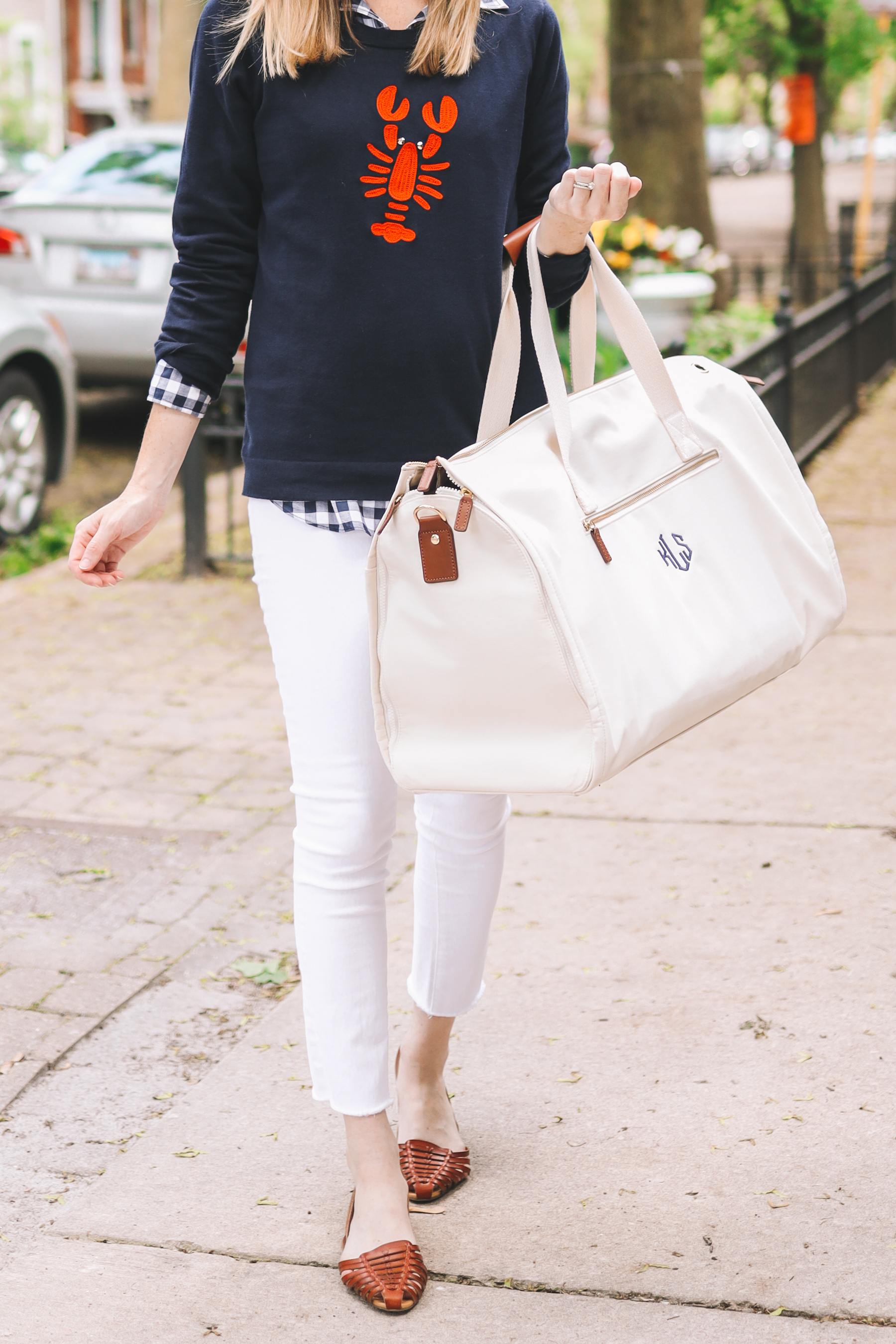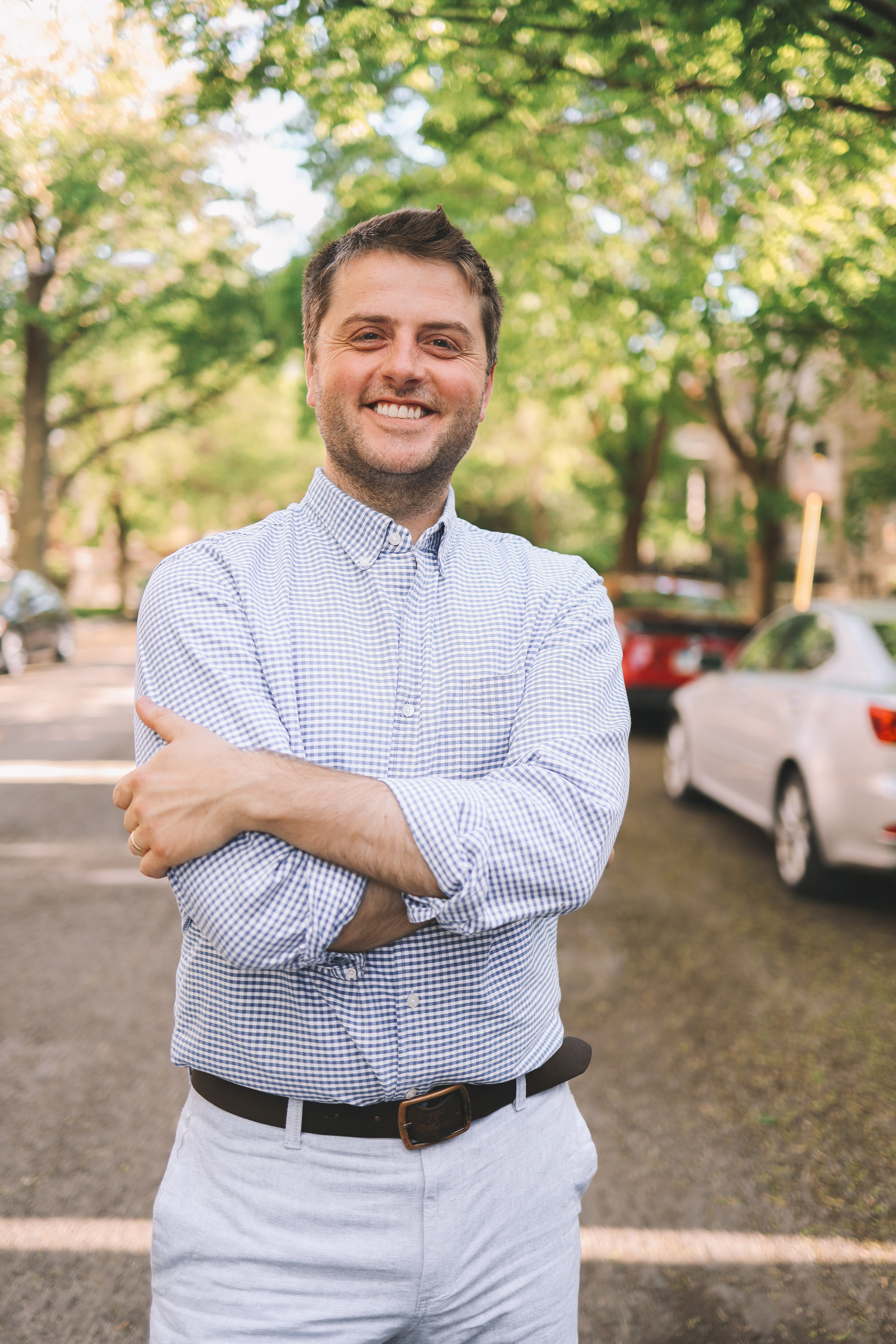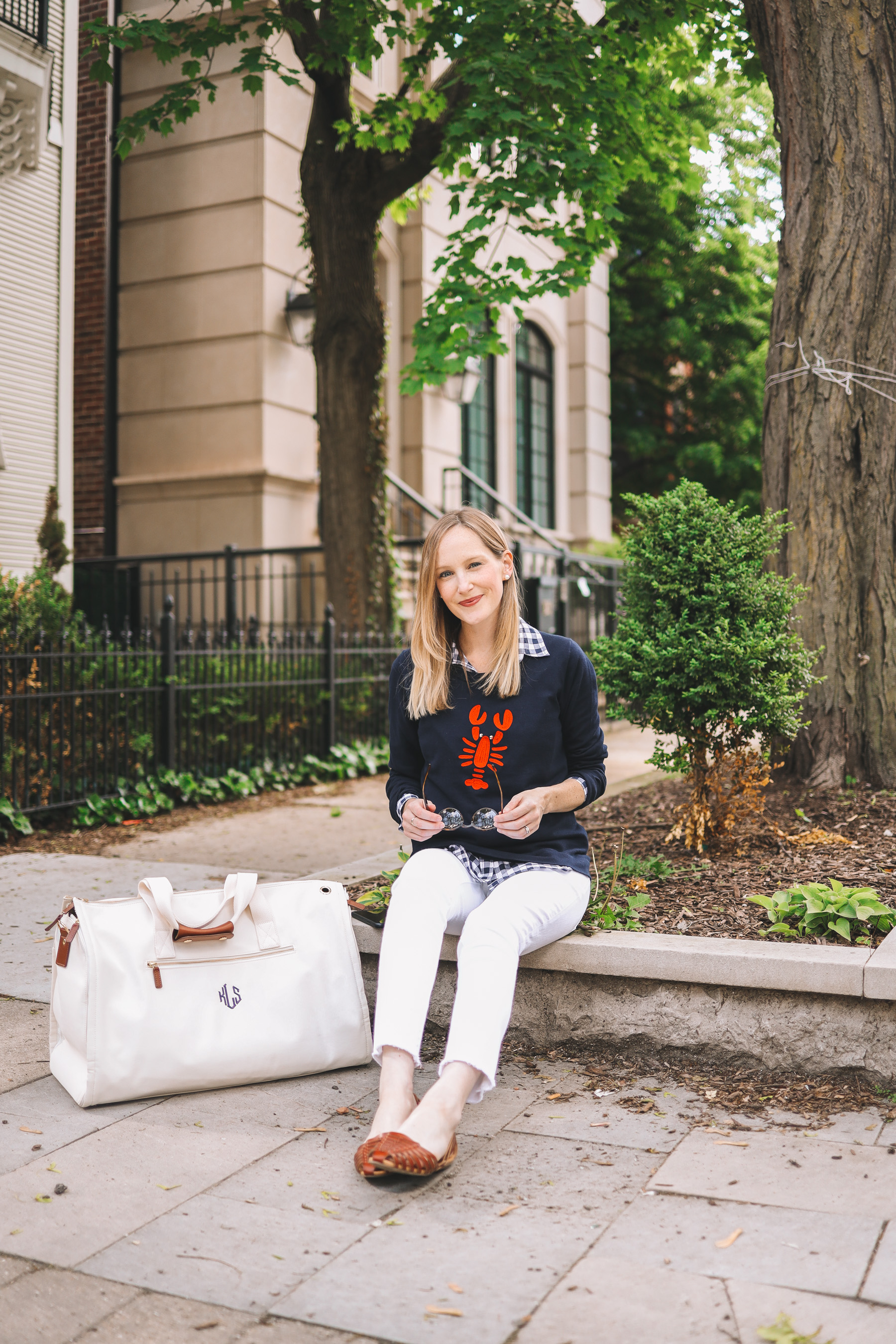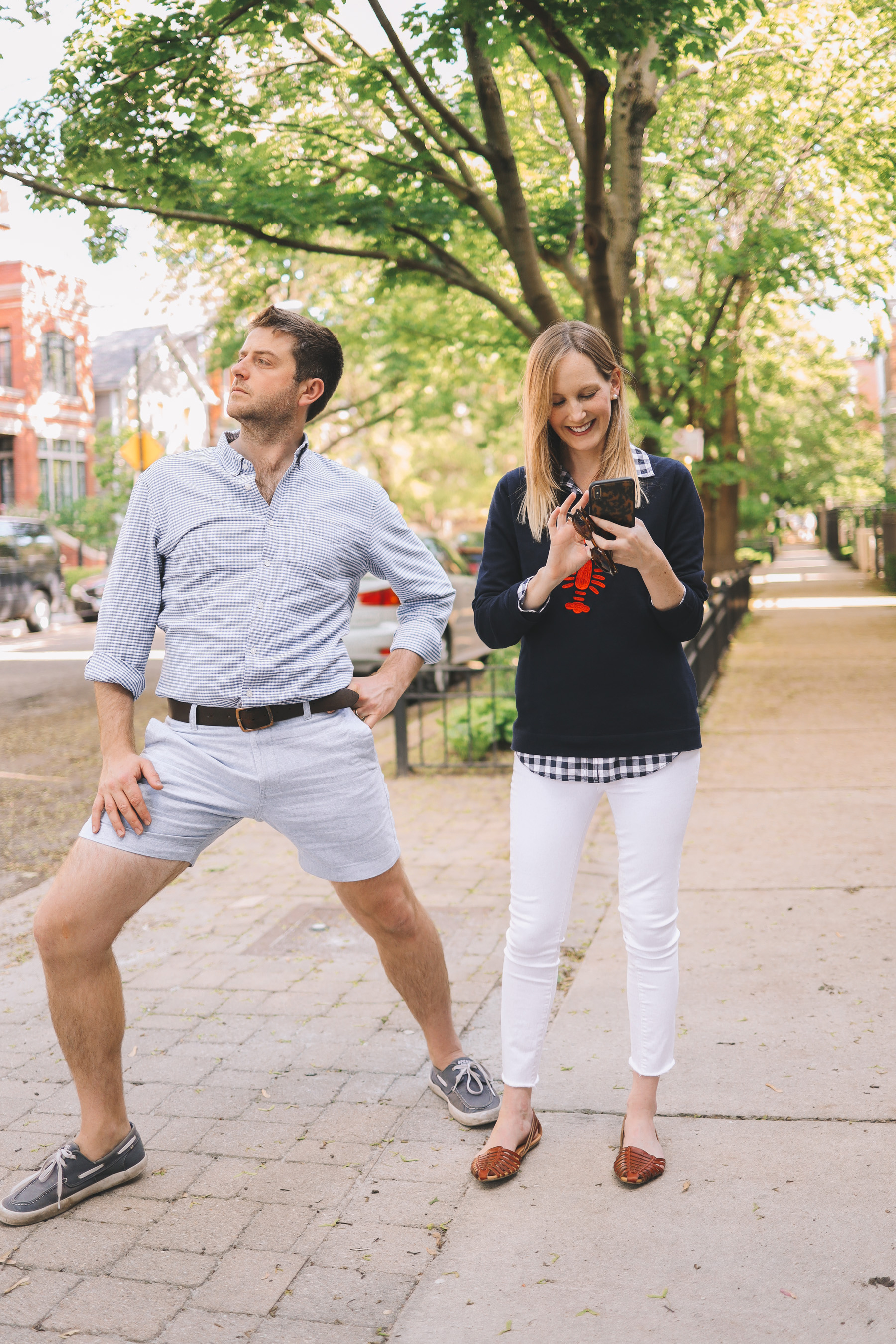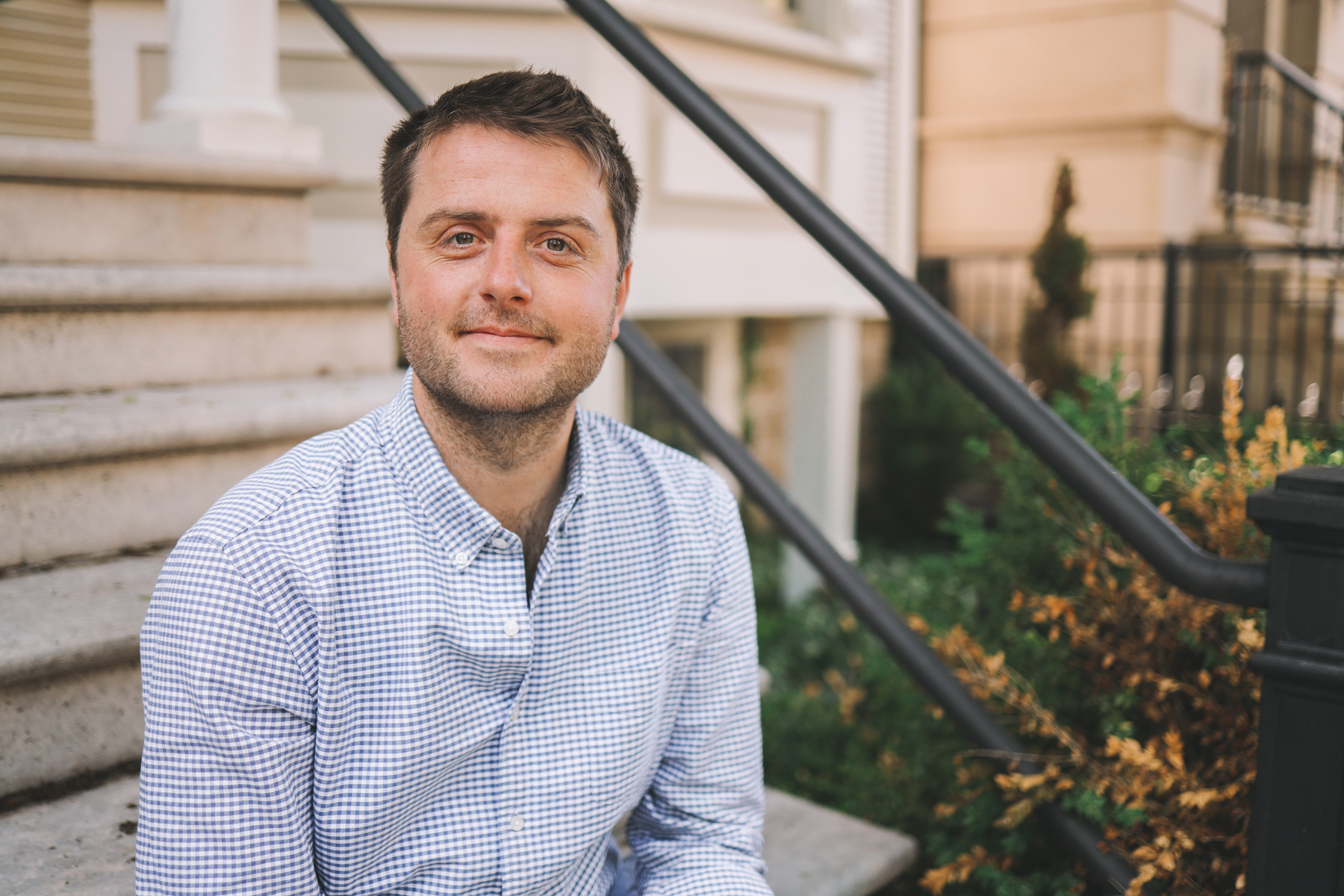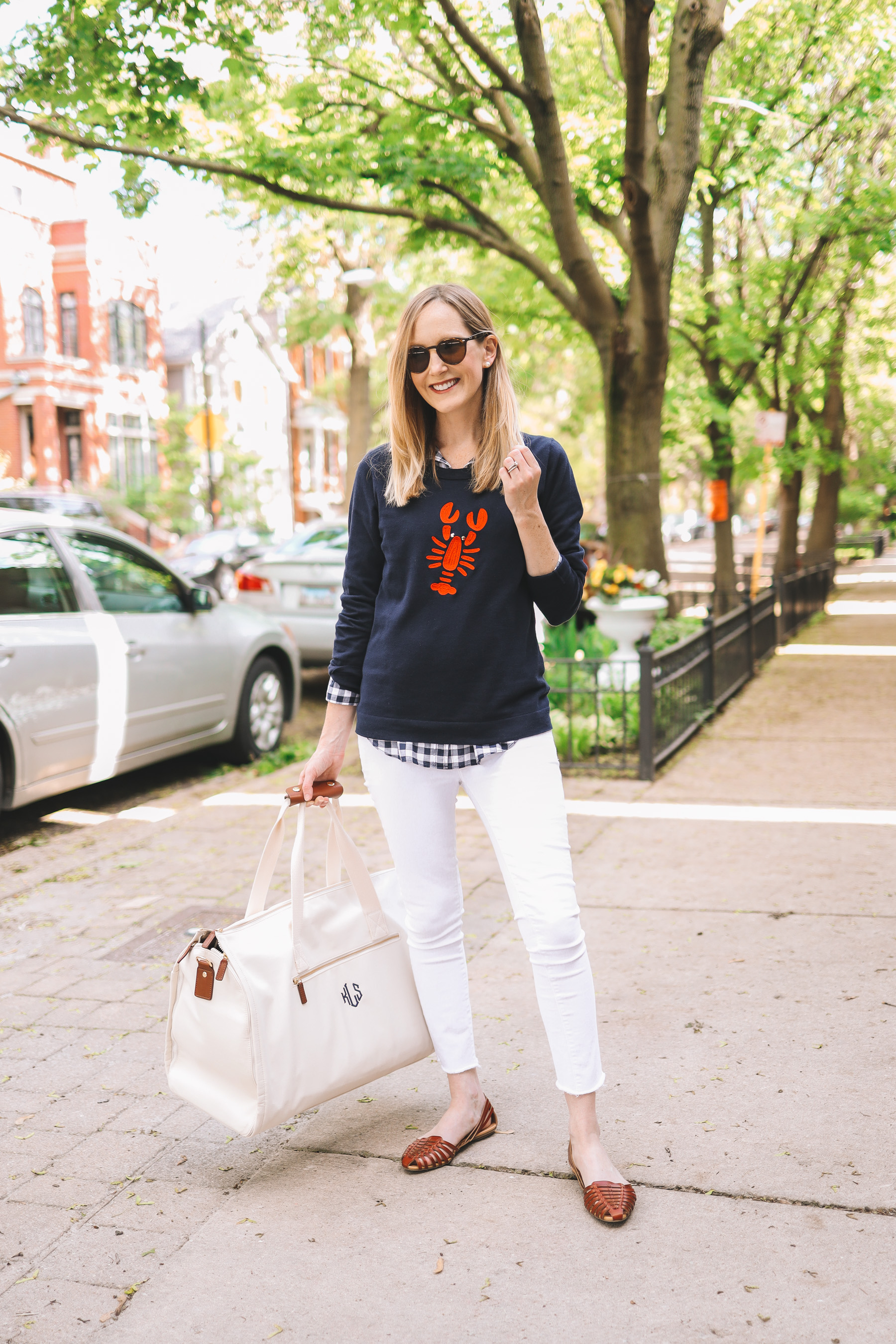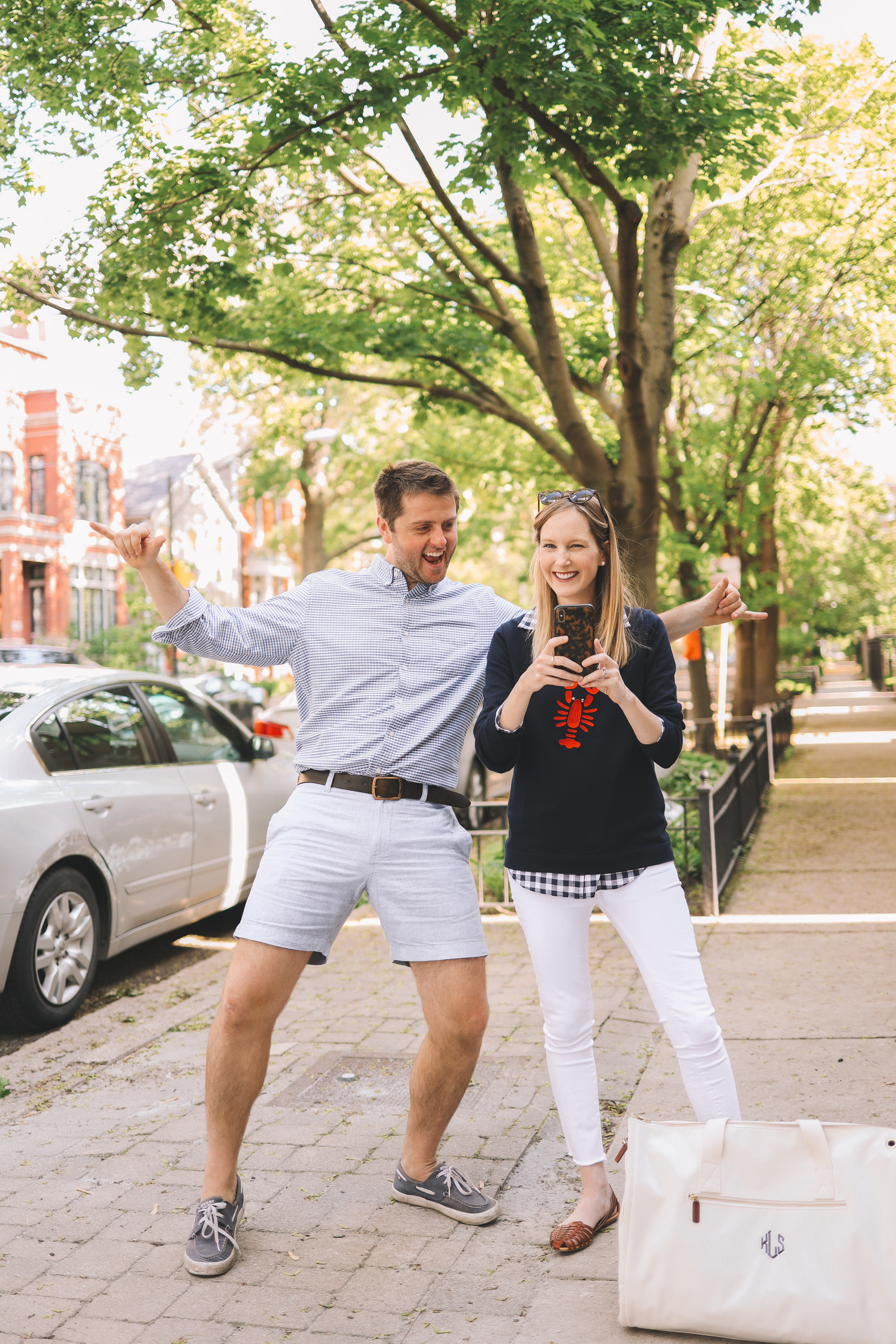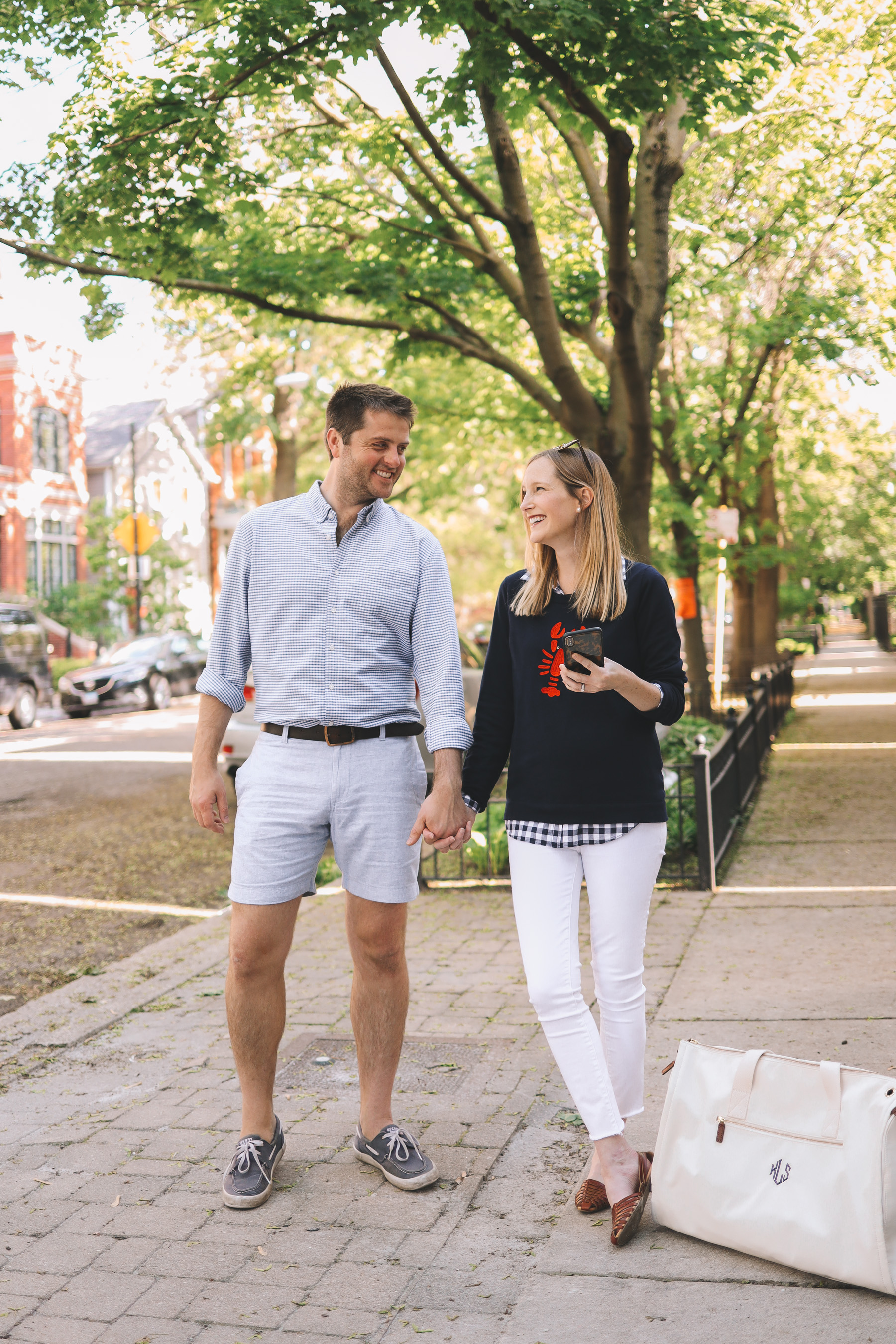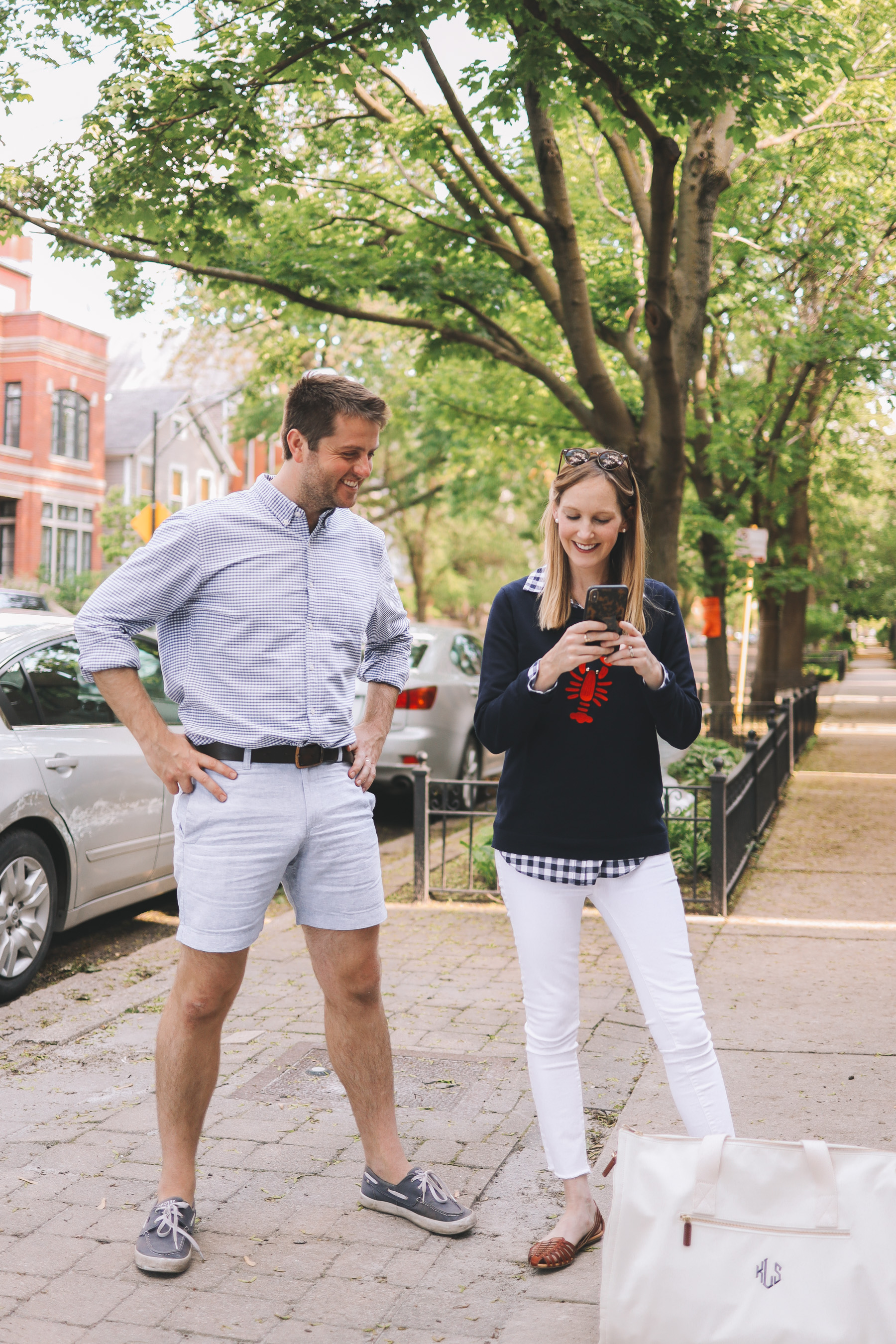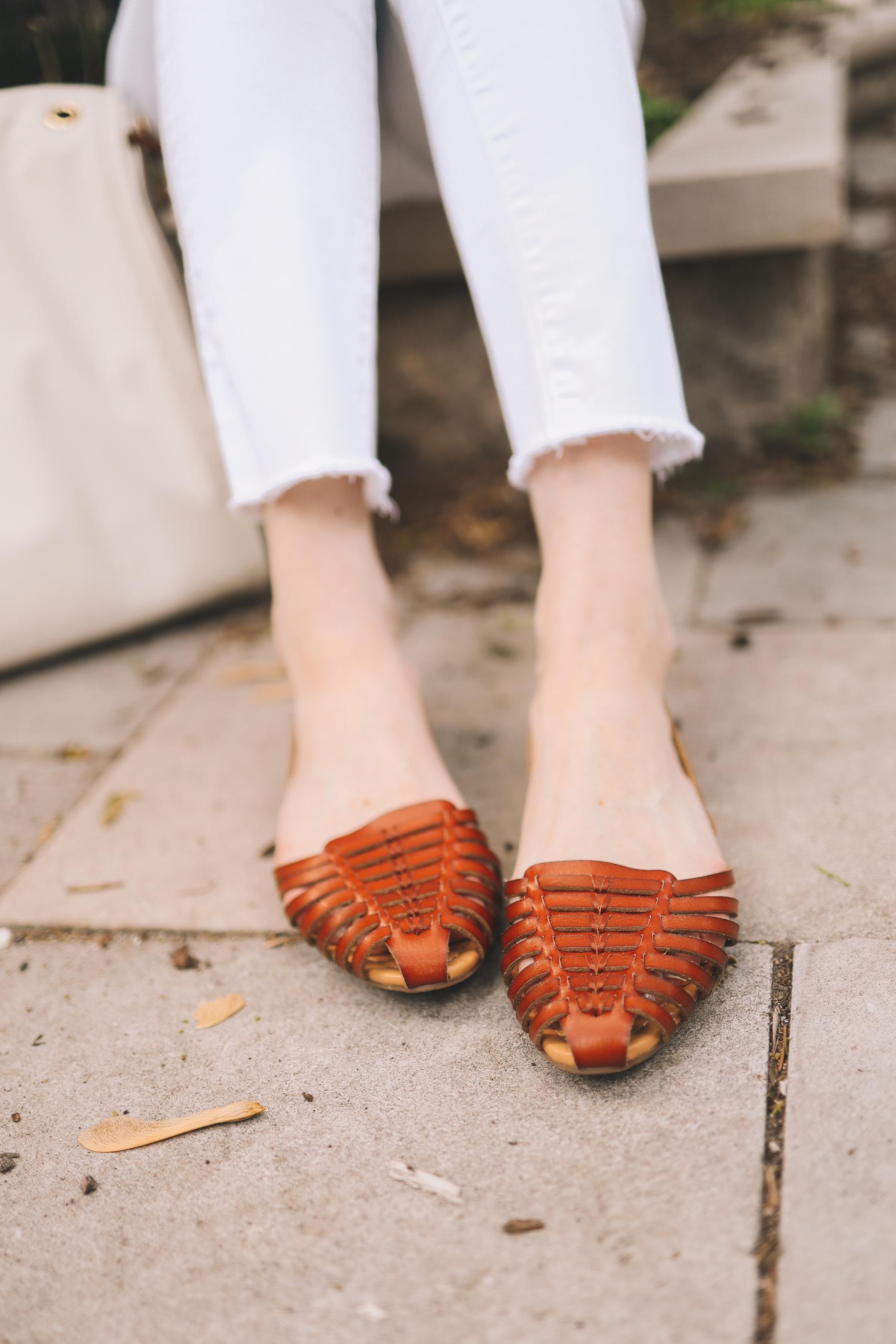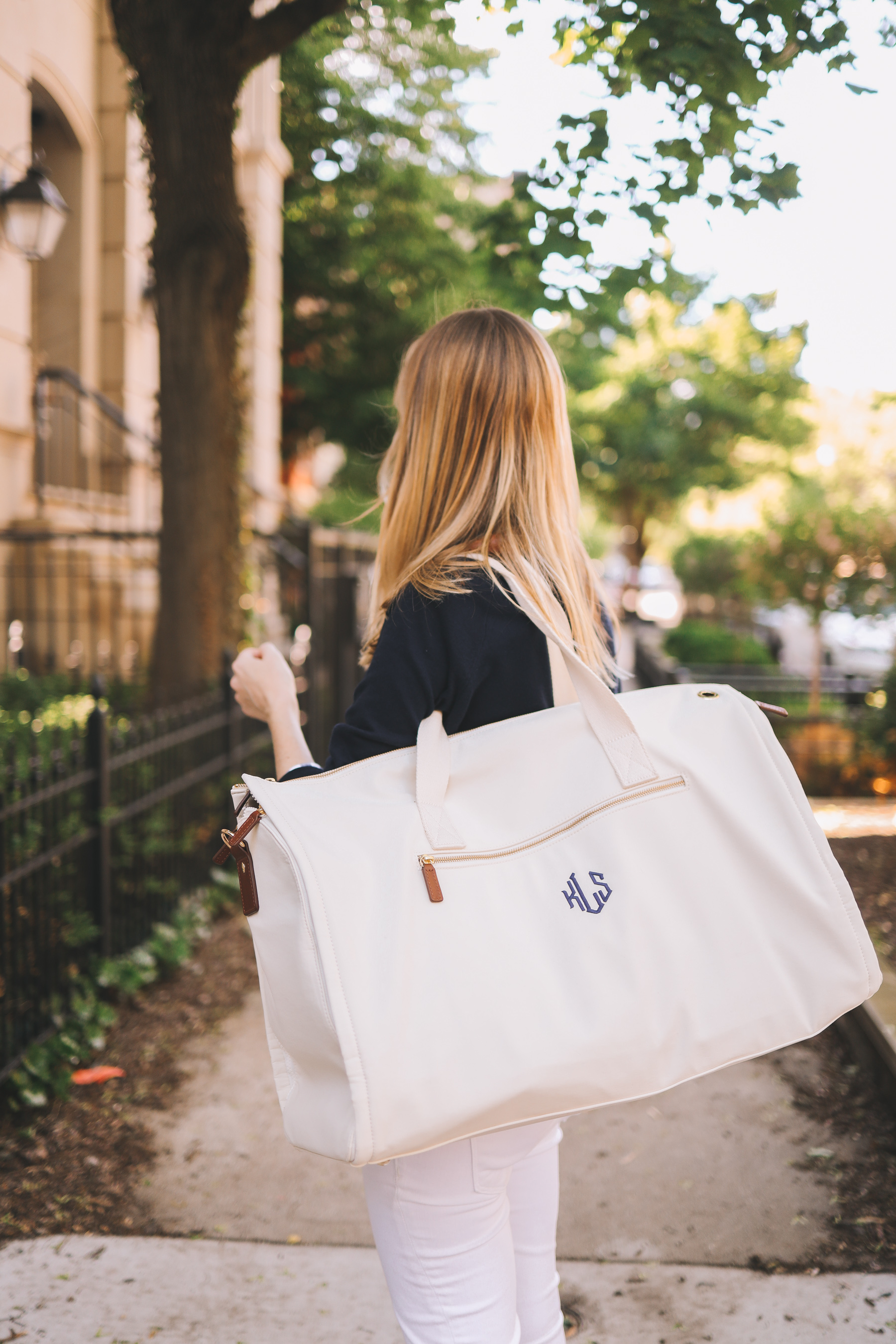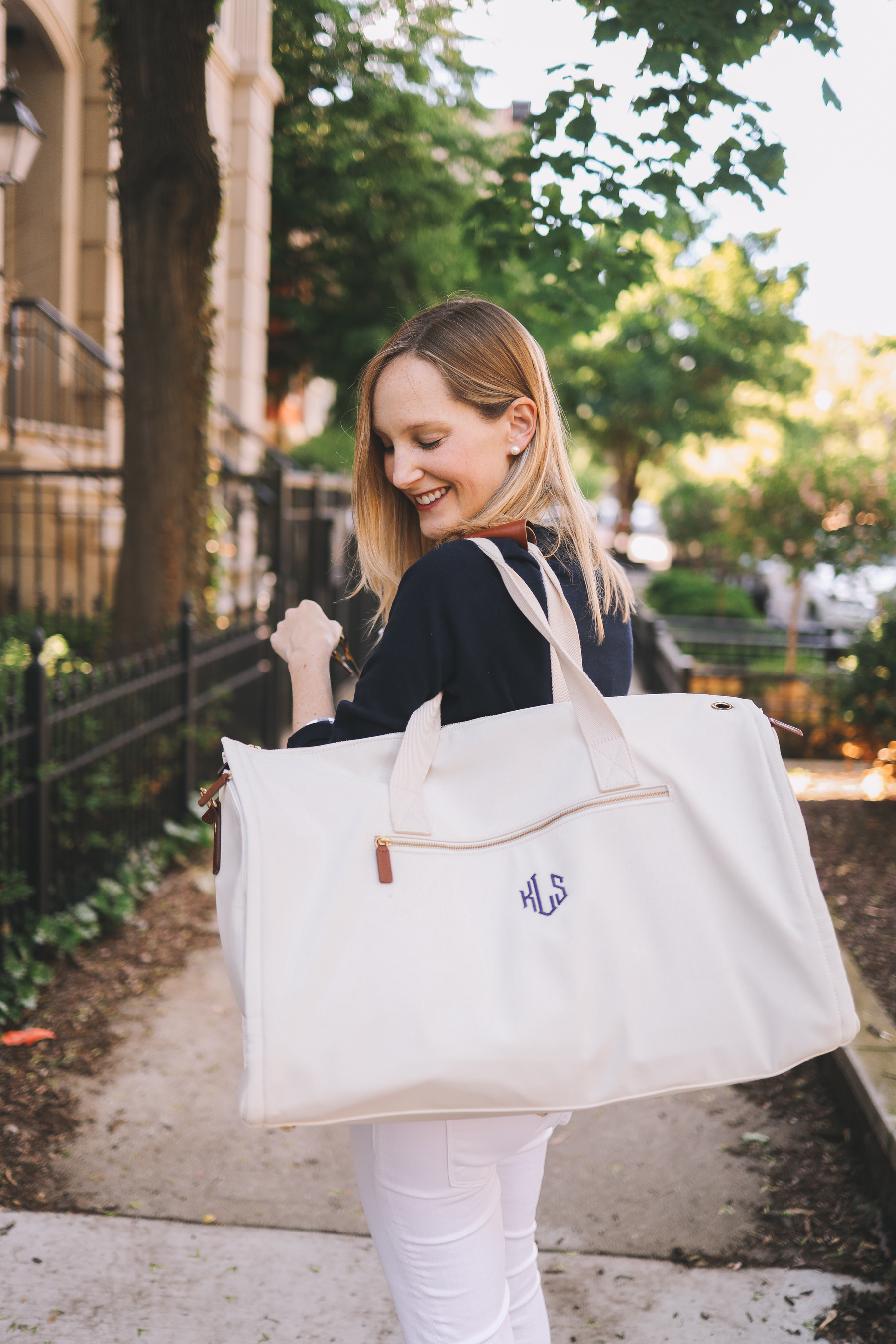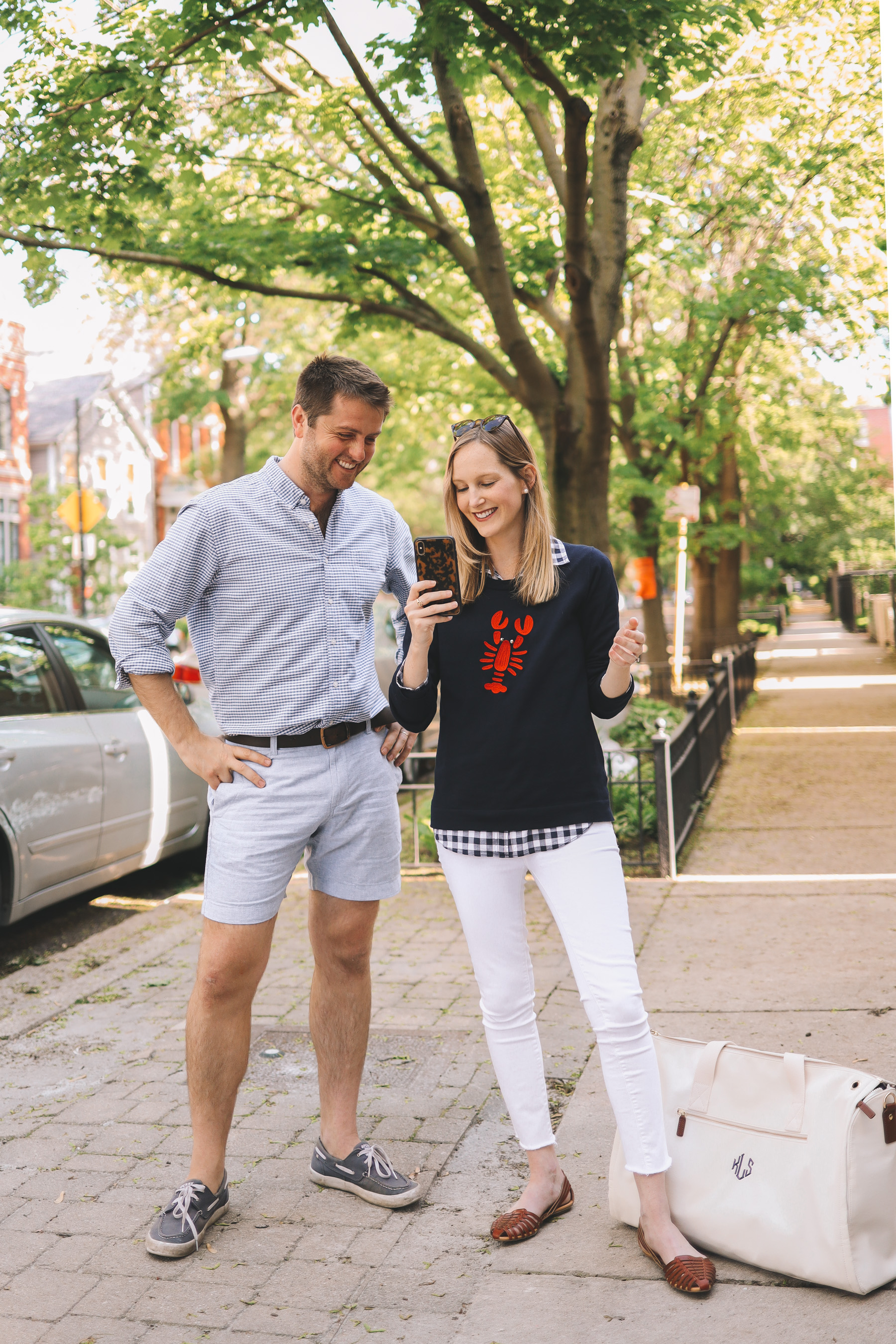 Shop the post:
Lobster Sweater / Huarache Sandals / Gingham Button-Down / Similar White Jeans Here and Here / Mitch's Shorts / Mitch's Gingham Button-Down
Memorial Day J.Crew Factory Sale Favorites:


Remember: Right now, you can take 60 percent off all women's and men's styles (both in-store and online), 50 percent off all kids' styles, and an extra 50 percent off clearance at J.Crew Factory with code "SUMMERSALE."
This post is sponsored by J.Crew Factory, but all opinions are my own. As always, thank you so, so much for supporting the partnerships that keep Kelly in the City up and running!