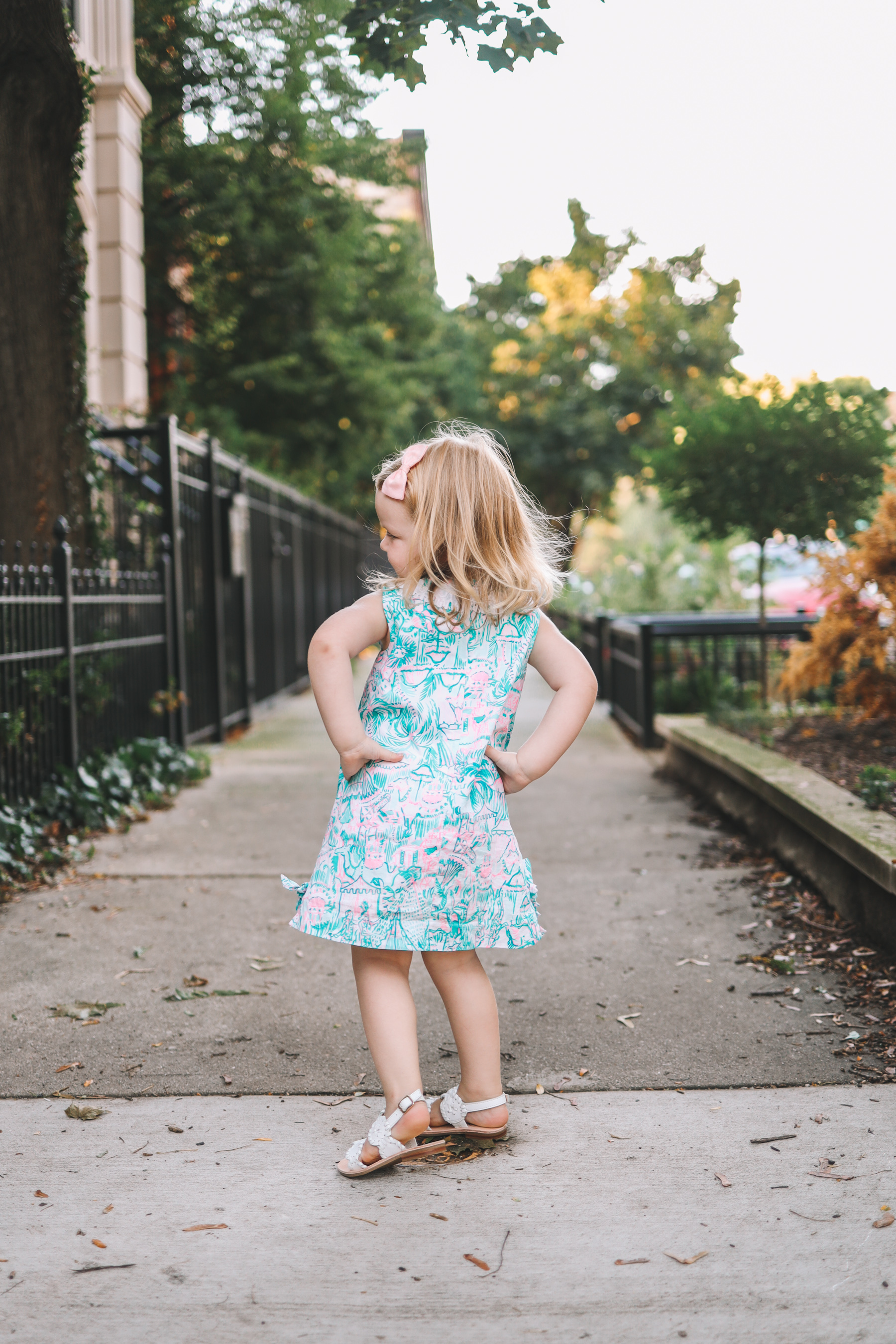 Girls' Little Lilly Classic Shift Dress
Originally $58
Sale price: $36
Aaaaand we're back with some fun news: the Lilly Pulitzer January 2020 After Party Sale date has been announced, and we're giving away $500 to shop it!
Here are the details.
The January 2020 Lilly Pulitzer After Party Sale will be taking place on Monday, January 6th around 8:00 am(ish) EST and run through 11:59 pm EST on Tuesday, January 7th. And according to my friends at Lilly, there are going to be "SO many popular styles and prints" included. As always, there will be a virtual line in order to avoid site crashes… but there will be a LOT of inventory, so please don't worry about missing out on the "good stuff." There will also be an additional new product drop the morning of Tuesday, January 7th. Looking for more details? Visit Lilly's Sale FAQ page!
The giveaway
To enter to win $500 to shop the sale, simply:
Visit the Lilly prints page and tell me what your favorite print is (in the comment section at the very end of this post).
Bonus points for telling me a fun fact about yourself. (Seriously: scroll through the comments, guys! People are SO interesting!)
Remember to include your e-mail address in the following non-spammy format so I can get in touch with you if you win: Kelly [at] gmail [dot] com. (Don't worry. I am far too sleep-deprived to do anything with your info. Pinky swear! 😉)
That's it! Winner will be announced and contacted on the 6th, once the virtual line disappears to prove that there is SO much to shop throughout the entirety of the sale. 💕 (Also, I can almost guarantee that there will be a second chance to enter at some point this weekend… so check back frequently!) Note: Winner will be paid via Venmo or Paypal since there might be a delay on Lilly e-gift card deliveries that day.
The sneak peek
Okay! Straight from the source, here are some of the styles that'll be included in the sale: