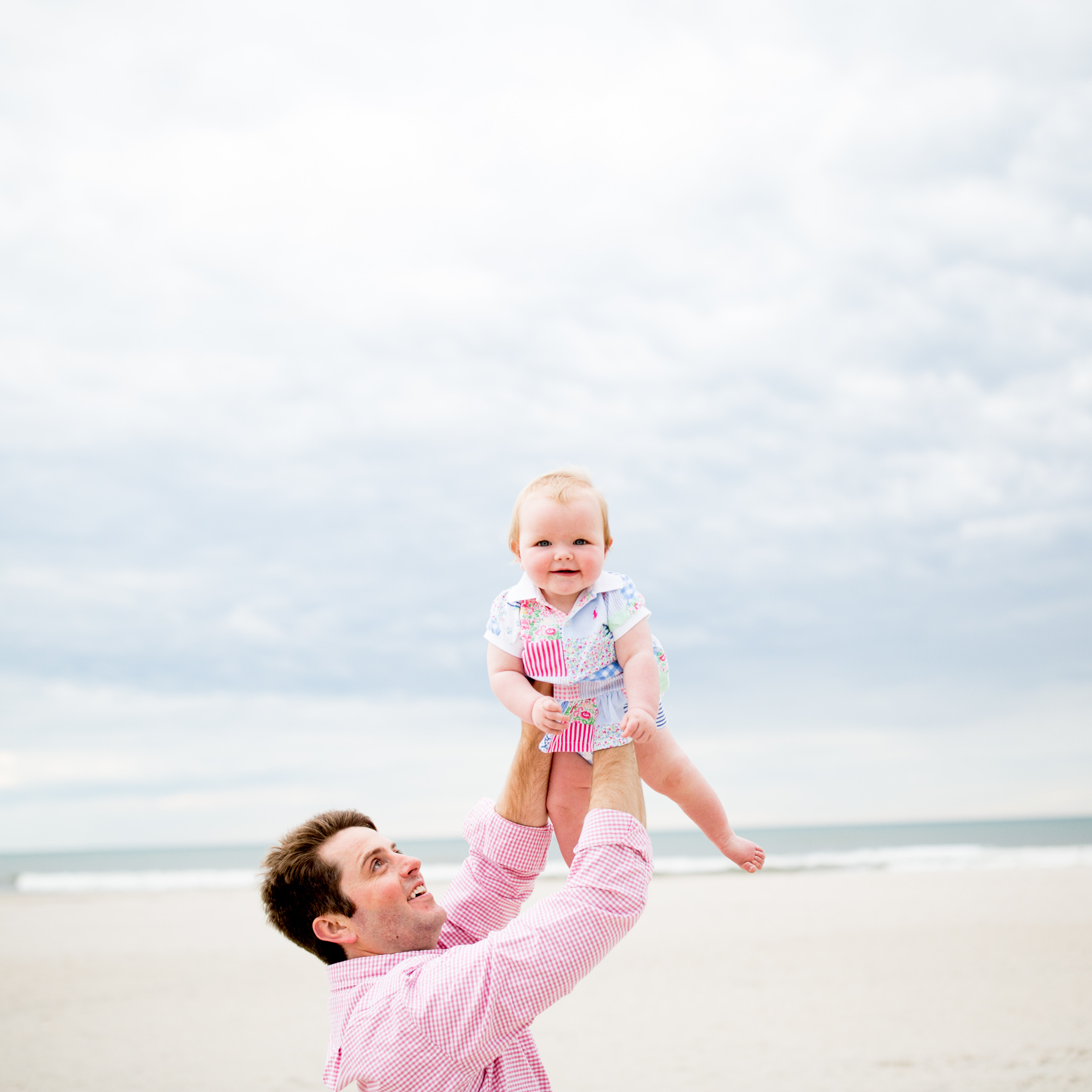 Hello from Ocean City, New Jersey! I can't believe we made it. I don't have a ton of photos to share from OC yet since we just arrived yesterday (at 3 a.m. because of delays), but here are this week's mini updates and snaps:
Personal
It's hard to believe that next week, it'll be June. This has been the best year ever, but I really can't express just how tired the Larkin Family is. Mitch gets out of school on June 20th, though, and he's off for the entire summer. We're SO CLOSE to sleep and getting our acts together! Mitch actually owns and runs a company with his best friend, and business has picked up over the last year. So we're still going to be pretty occupied. But the plan right now is to each work half days when we're home in Chicago, and then have nights and weekends completely free. I'm so happy excited about true family time that my eyes well up when I think about it, haha. Sleep deprivation at its finest? I'm also excited about getting this blog together. While I'm very proud of the fact that I didn't let it die in 2016/2017, I have a long way to go in terms of getting it to where I want it to be, and I'm excited to do some damage control. :)
Emma
I think our biggest news here is that Emma now dances. It's SO CUTE. She swings her little arms around when we play songs. She claps her hands, too!
I also finally caved and went shopping for her. It's weird–I'm used to wearing my favorite clothing again and again, for years and years. But with Emma, she grows extraordinarily quickly, and I need to not get upset when she grows out of an adorable dress after three months. (It's okay! It means she's healthy!) That does mean, however, that I better LOVE what I buy her. Right now, we're obsessed with Mini Boden. Yes, it's on the pricier side, but I bought her four dresses for the summer and we plan on wearing the heck out of 'em. ;) They're also SUPER well-made and I know that they'll hold up despite how frequently we'll be rockin' them!
Mitch
On a similar note, Mitch recently decided to class up his wardrobe. He bought a few things from Nordstrom, a few things from J.Crew Factory, and a few things from Ralph Lauren. It was like pulling teeth at first, haha, but then he kind of got into it. Guys, he bought madras shorts. LIFE MADE.
Family
This is a bit of a stretch for the family section, but I finally met Molly, my family's new yellow lab puppy! She doesn't exactly look like a puppy anymore (crazy how quickly dogs grow!), but she's the sweetest little thing. Her disposition truly reminds me of Reilly, which warms my heart. (Also, don't read that post unless you're down for a good cry.) Get ready for a ton of Molly photos in my upcoming posts! I'm obsessed. Though you'll always be my #1, Noodle.
Friends
Crossing my fingers that I get to see some friends when I'm home. It's always a struggle when I'm home, as schedules fill up quickly and all of a sudden I have one day left and I haven't seen everyone I wanted to. :( But it's just the beginning of the summer, and I plan on coming back a LOT. So there's that! (Though Allie Reece and Rebecca, I demand that I get to see both of you before you go back to Thailand. Love you!)
House
We finished the master bedroom! I didn't have a chance to photograph it before I left for the East Coast because Mitch is in the middle of a massive light switch project, but I can't wait to share when I get back. It's finally a place we love retreating to at the end of the day, and it really calms my soul, as hokey as that sound. One thing I've been good about is making the bed every single day. Seems silly, but it makes me feel like I at least have something together amidst the chaos! (Anyone else feel the same way about their bed?!)
Chicago
I think I already told you about this, but Emma and I recently shot a feature at a couple of our favorite Chicago parks, and it's going live on Tuesday. It's a Memorial Day Weekend/Fourth of July-themed post, and I can't tell you how much fun we had putting it together. (At one point, Emma mashed on the keyboard and deleted the entire post, but that's a story for another time.) When we get back from the East Coast, our big plans is to spend an afternoon at Maggie Daley Park. Can you get over this place?!
Life in iPhone Photos…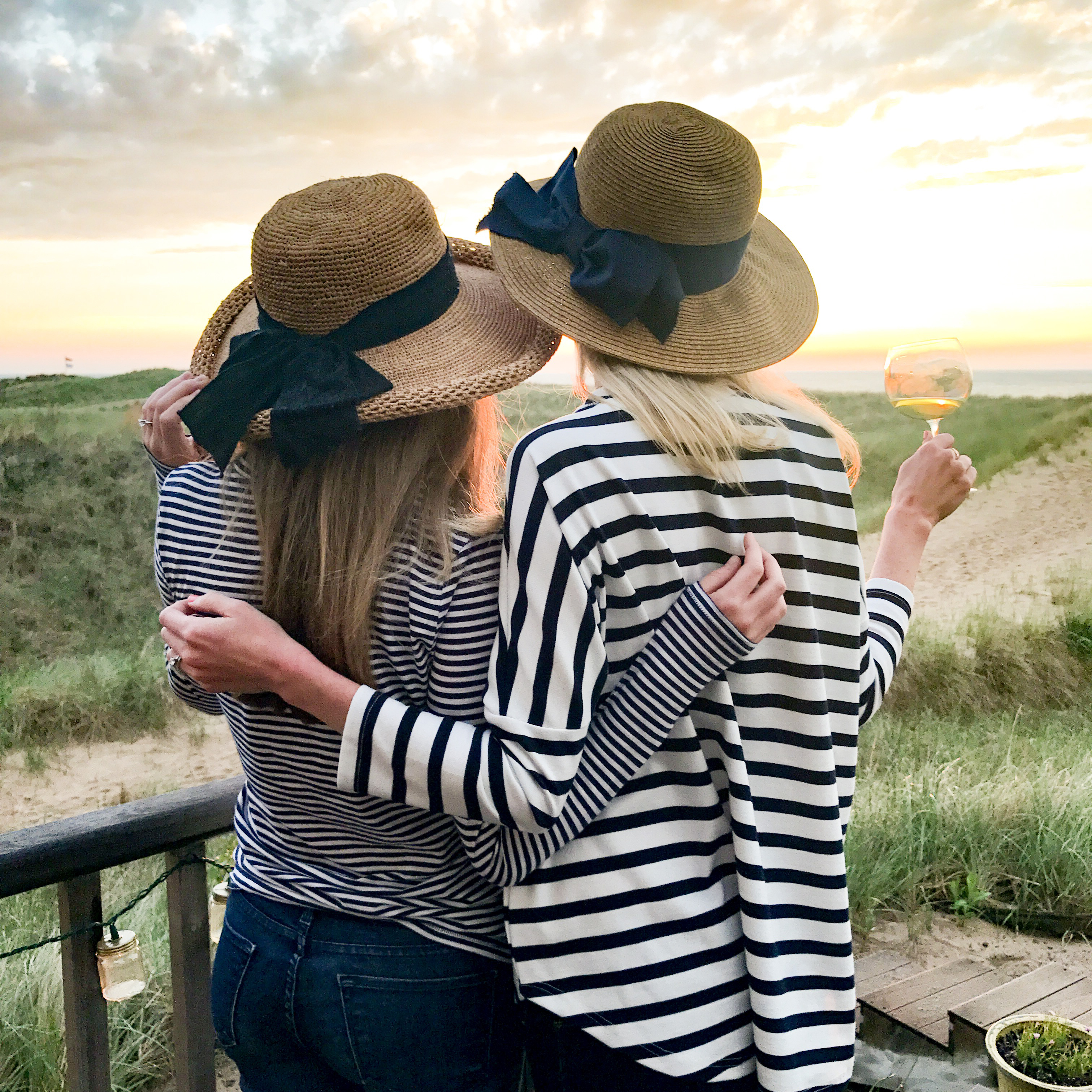 Swing Top / These are my FAVORITE hats, and they're back in stock!
(Full disclosure: this photo was actually taken on the Michigan Dunes, but hey… sure looks like OC, right?!)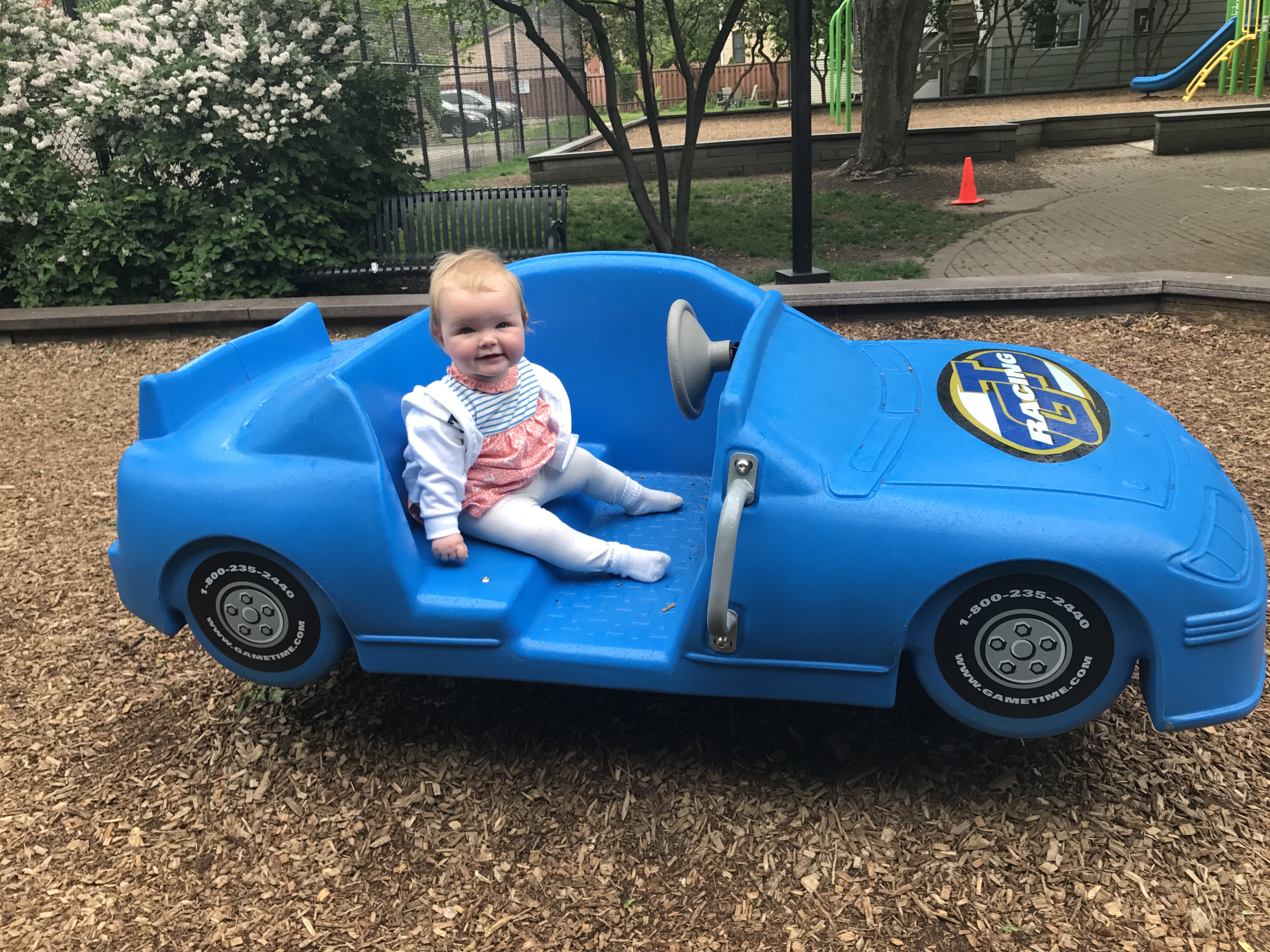 Emma driving the mini car after we walked Daddy to the subway. She's wear this dress, paired with leggings and a sweatshirt because it was COLD. Oh, May in Chicago…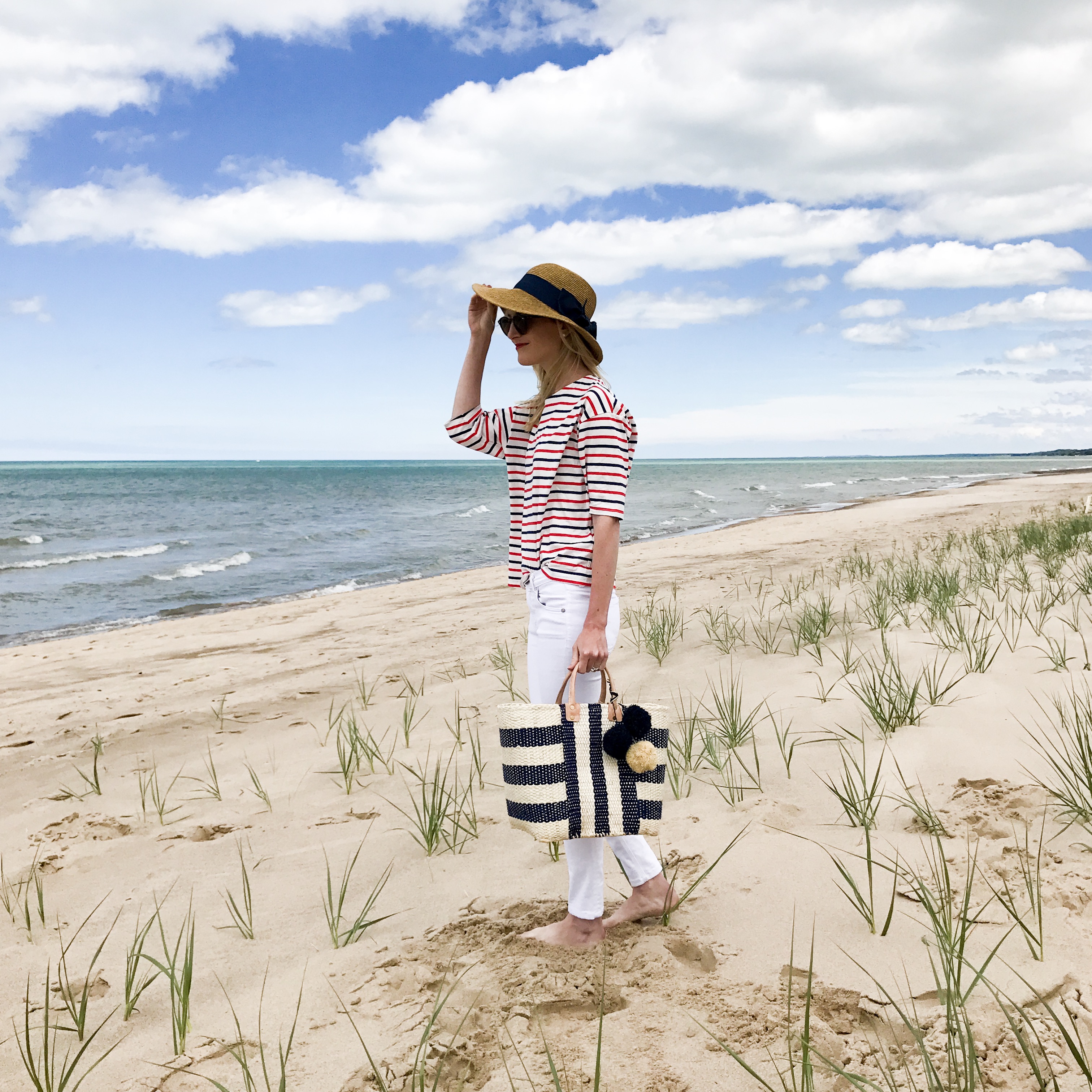 Mar Y Sol Tote (Also available here. Similar styles here, here, here, here, and here.) / Barbour Jacket c/o (Also love this one, which is the same cut but way warmer. And this one is a bit more affordable.) / Hudson Jeans (On MAJOR sale! This is my other go-to pair.) / Red & White Striped Top (On sale! This one is great, too!) / Monogrammed Jack Rogers c/o / Tuckernuck Hat (Back in stock!) / New Sunglasses! (It's a miracle!)
My eyes are on this summer. I can't wait for more weekends in Michigan City!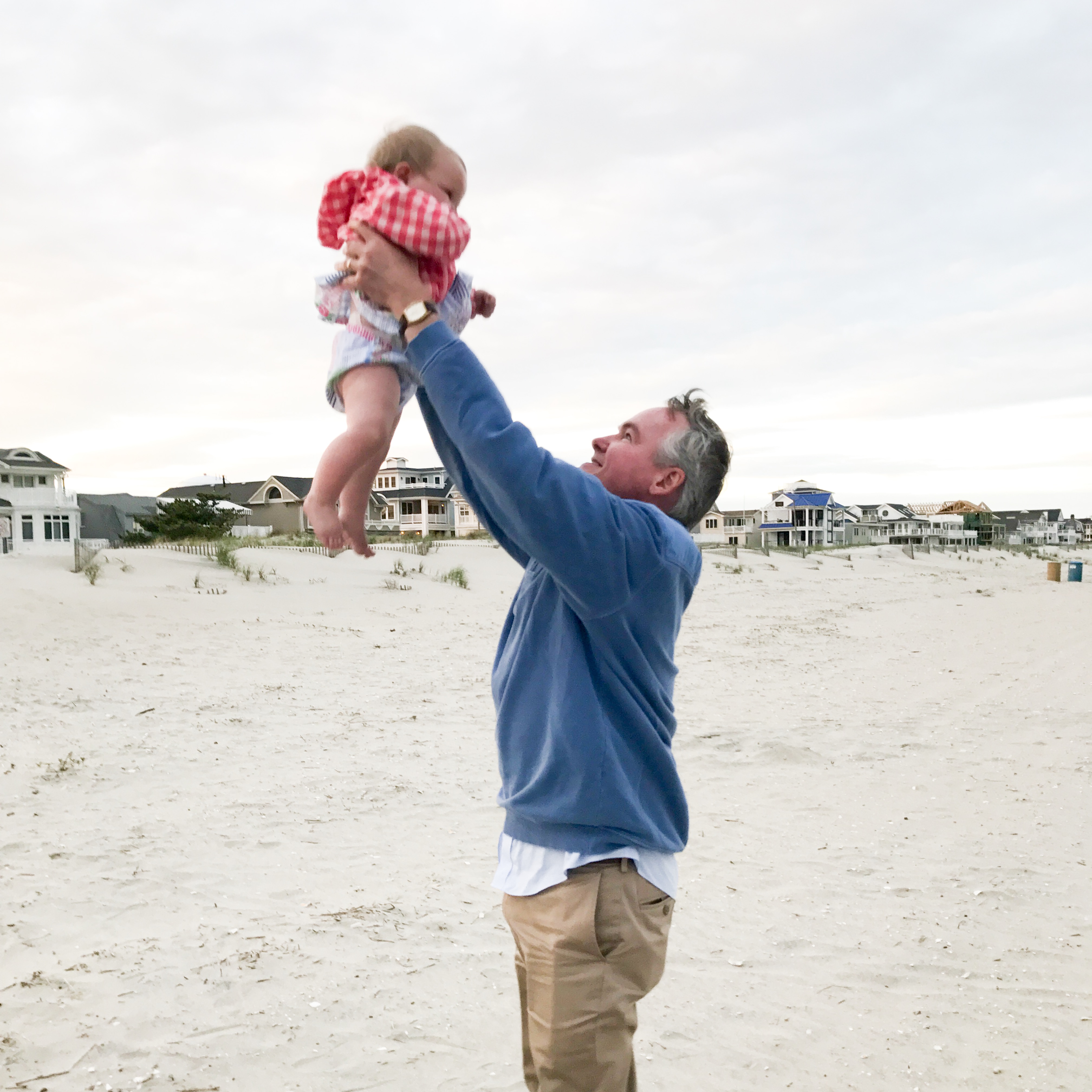 Emma with Grandpa on the beach.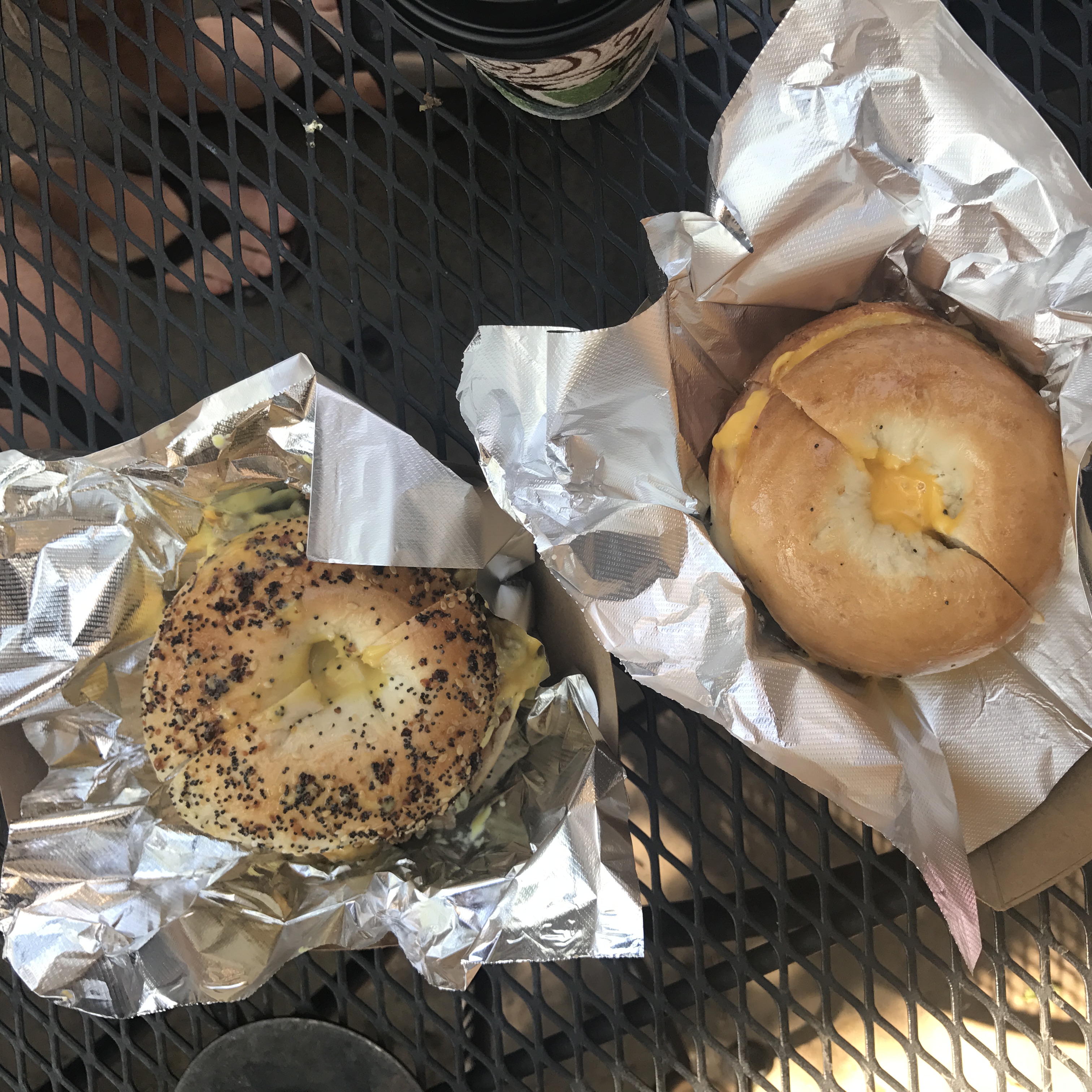 Bagel date with Mitch and Emma. Love Chicago so much, but goodness gracious. The bagel game here is weak. :(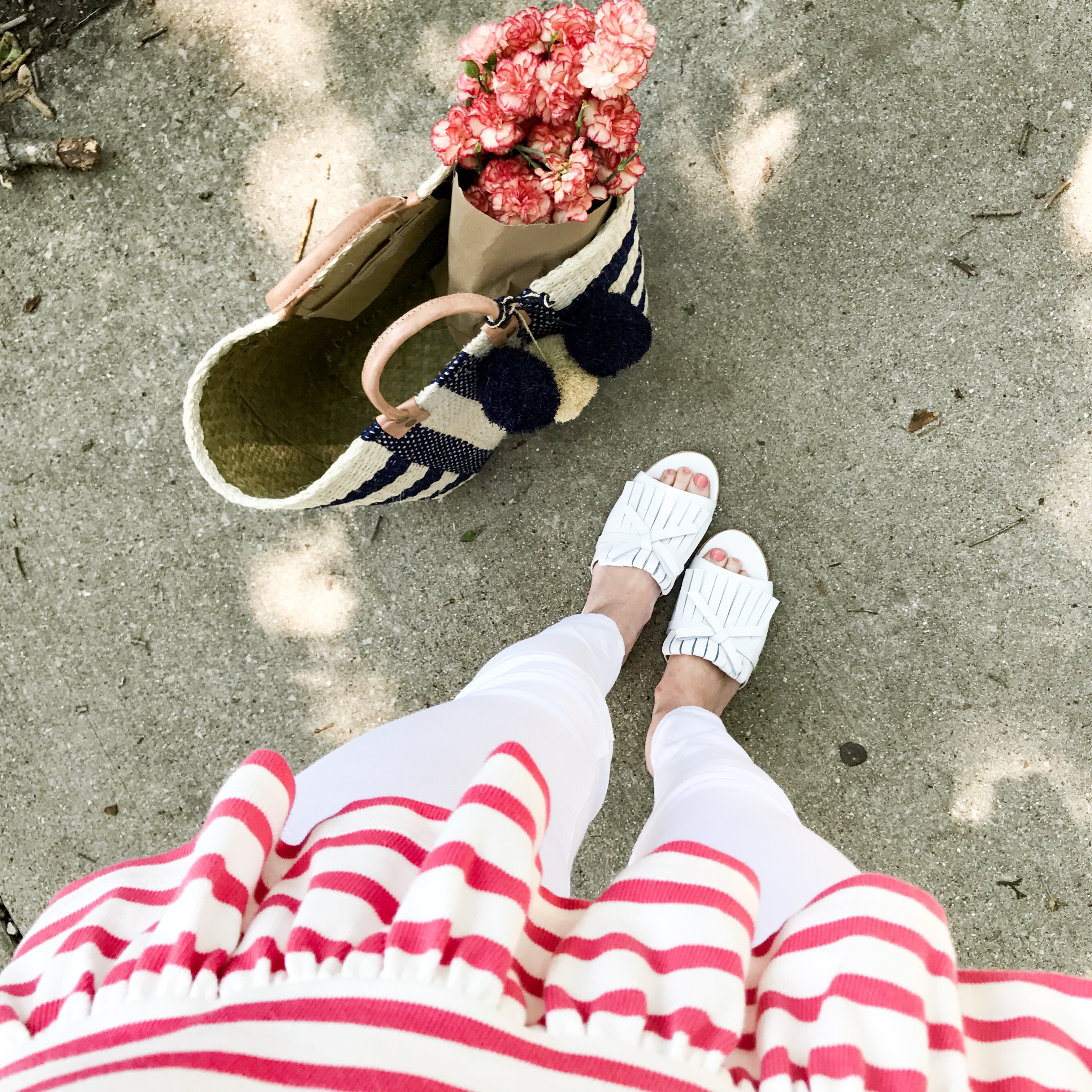 Striped Ruffled Top (On sale!) / Jeans / Slides / Tote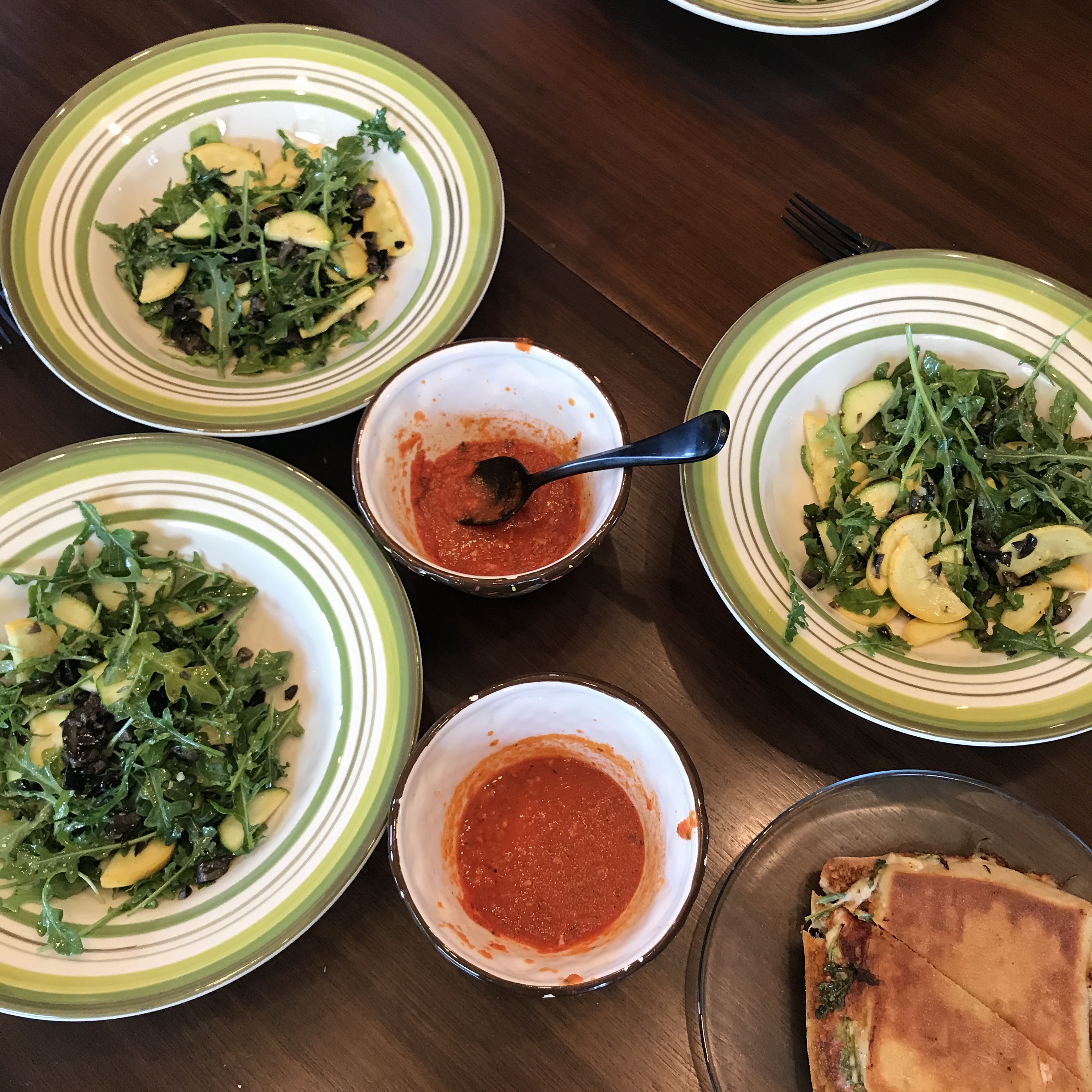 Tom cooked us lunch last weekend, and it was the BEST LUNCH I'VE EVER HAD. Tom, whaddaya say we get a "Cookin' with Tom" series up on Kira's blog soon? ;)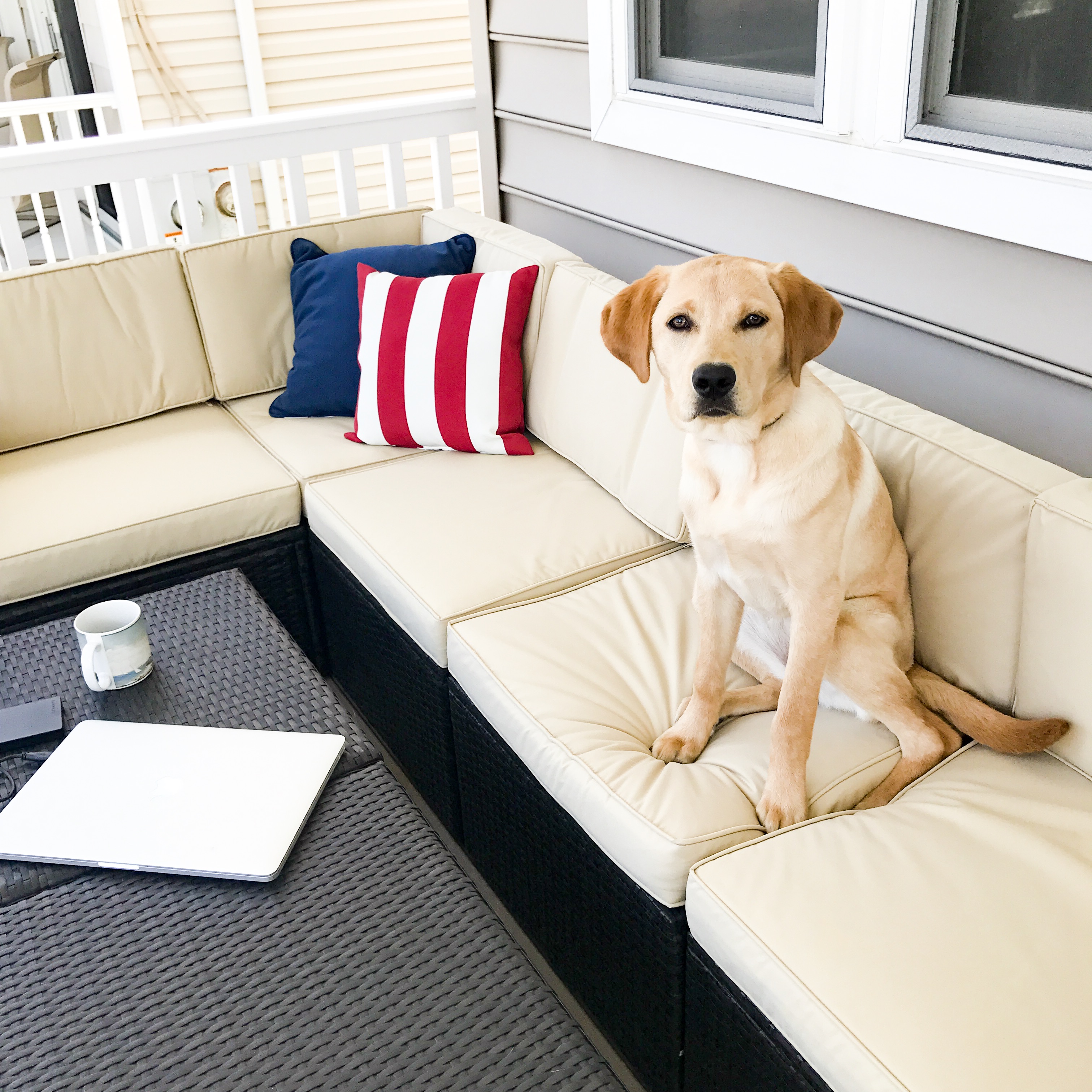 Work date with Molly. <3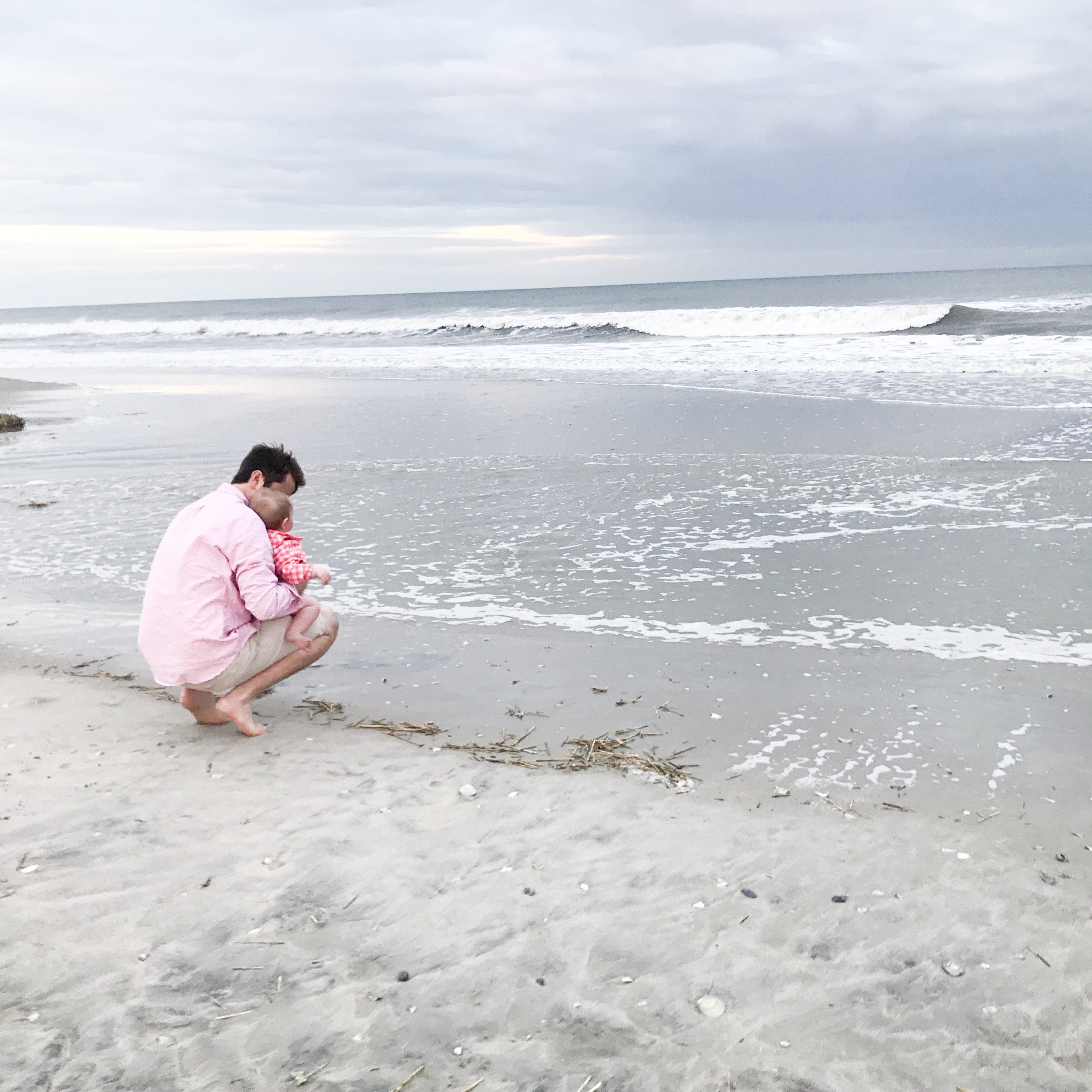 First time seeing the Atlantic Ocean. Cried hysterically,#nbg.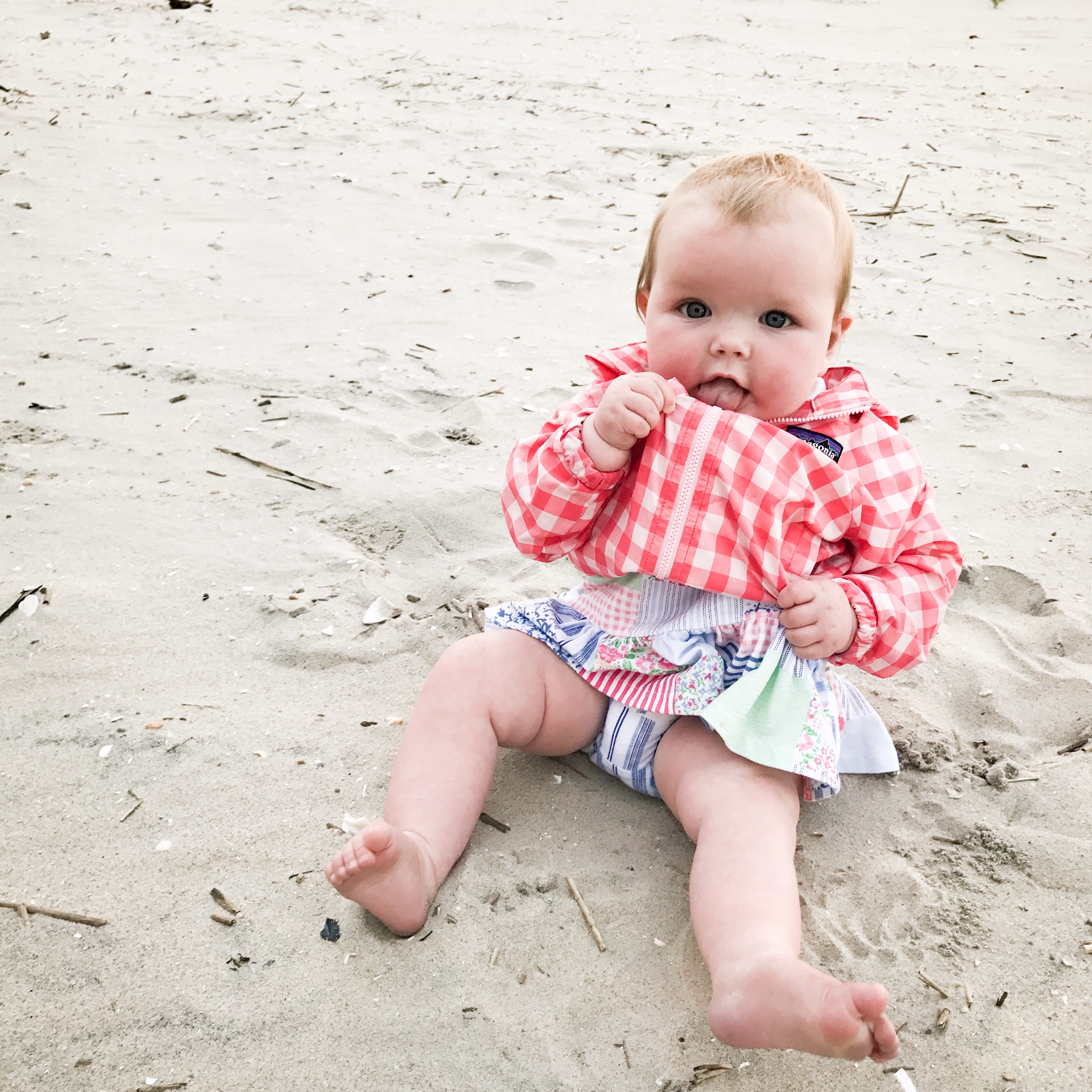 Gotta eat that jacket.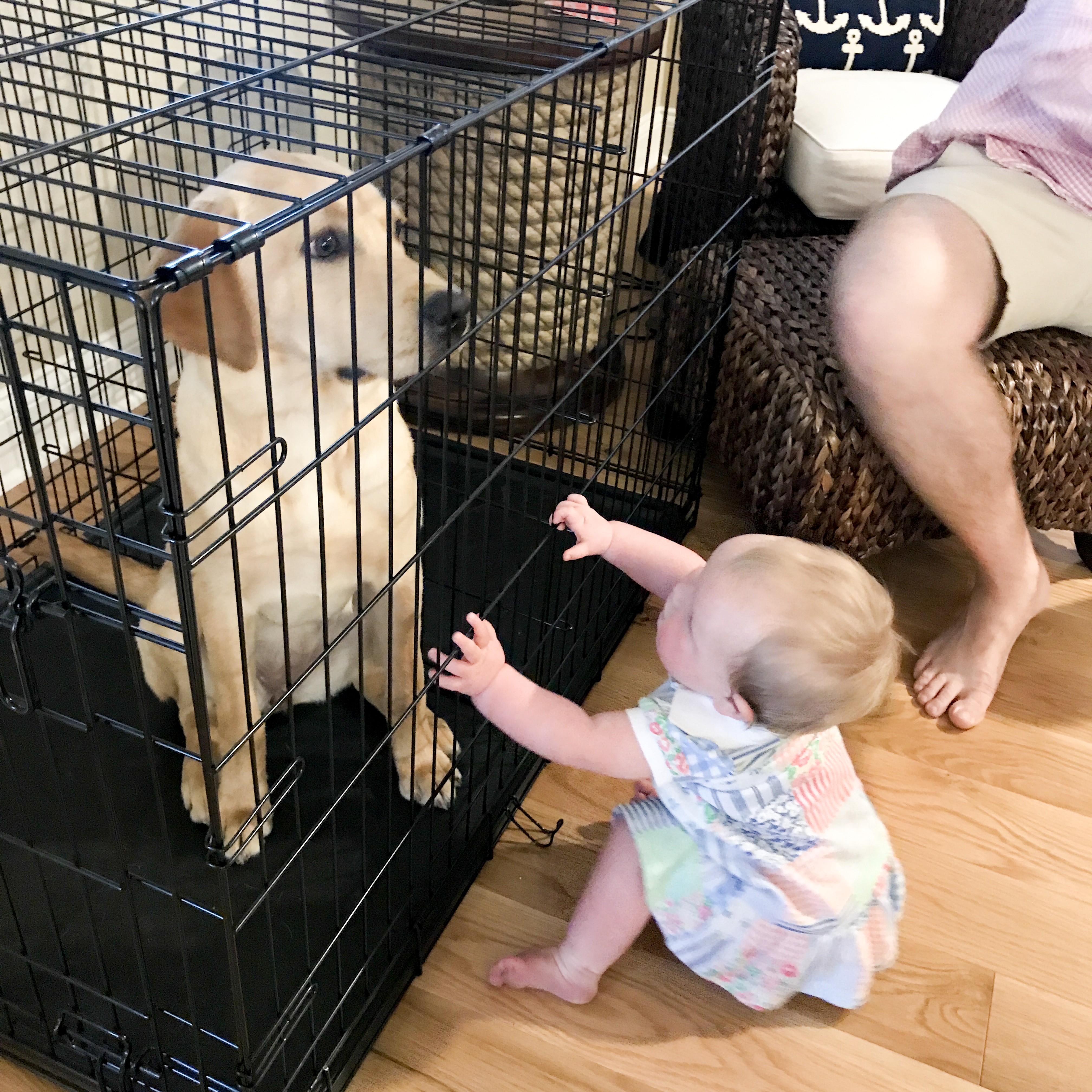 The cutest. (Molly's in her crate momentarily because Emma spilled a LOT of goldish and they were being cleaned up.)
Hope everyone's having a great MDW!