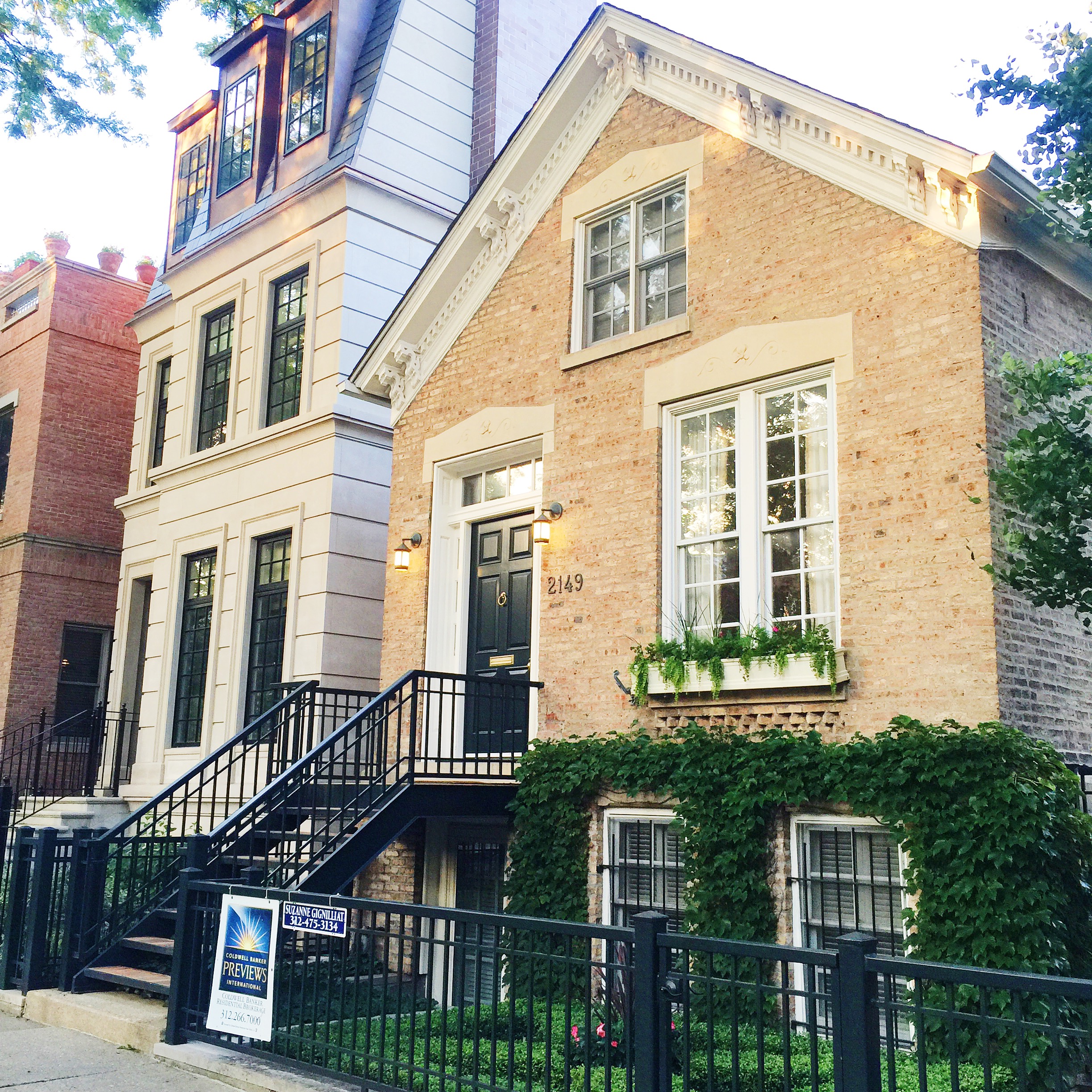 One of my absolute favorite houses in Lincoln Park went on sale. Isn't it gorgeous?! Part of the reason I love it so much is because our house has the same brick, and I especially enjoy how these owners painted their trim white and went with a black door. Major inspiration. And how about their outside space?! Sigh… If only we had a spare $2.8 mil. ;) Just kidding. I love our house and I'm so grateful!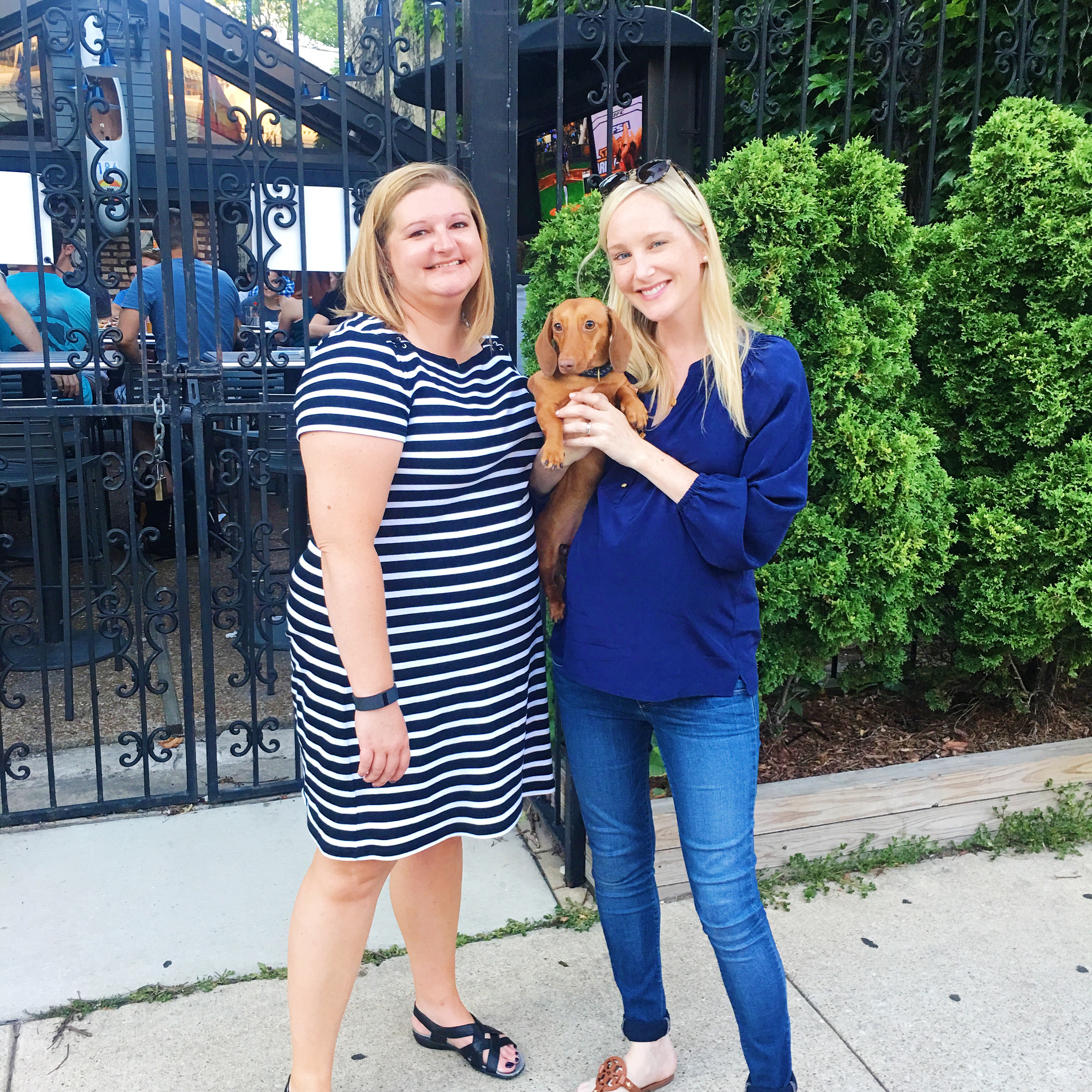 Erica came to visit! It was the BEST. We don't see each other hardly enough (remember weekly dinners on the Upper East Side?!) but it's like nothing's changed when we're reunited. Love this girl more than words could ever express. <3 (Wearing my navy Elsa top which has gotten me through so much of my pregnancy, the softest jeans ever and my second pair of Tory Burch Miller sandals. Noodle ate the first pair. Bad Noodle. Nordstrom Early Access Sale Alert for Tory Burch sandals!)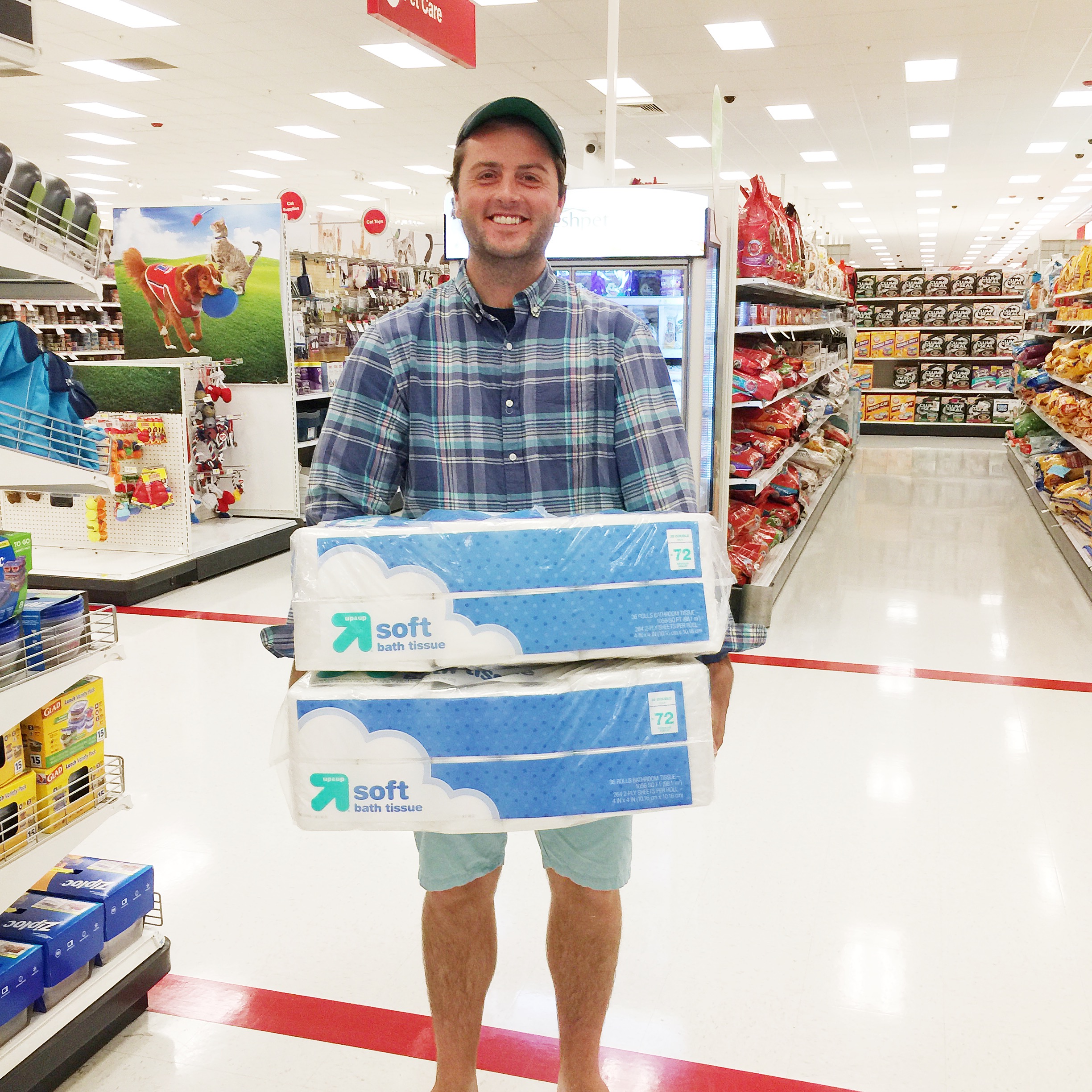 Guys, I pee SO much. Also, how adorable is Mitch's outfit? Those green shorts are on POINT, Hubby.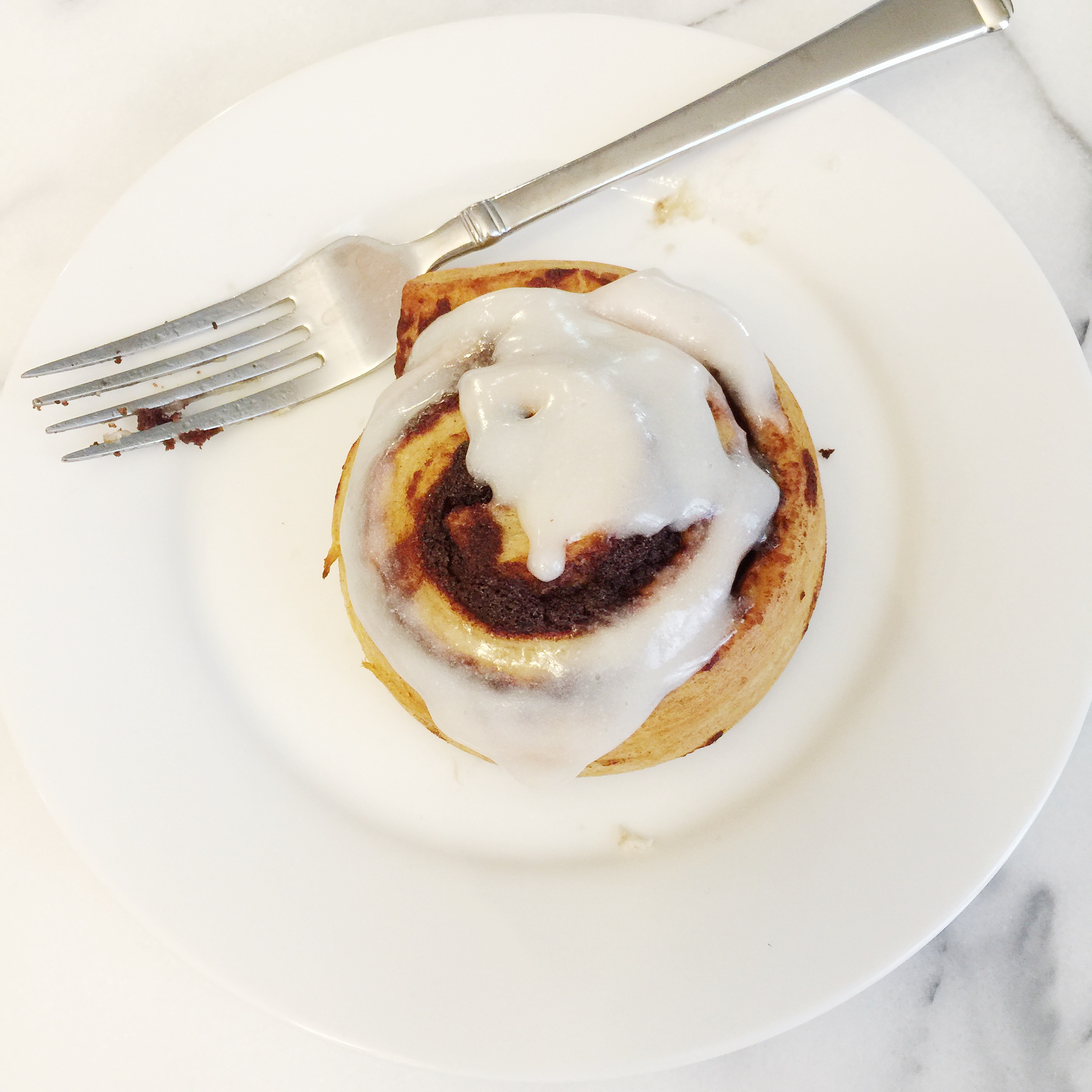 Breakfast at home.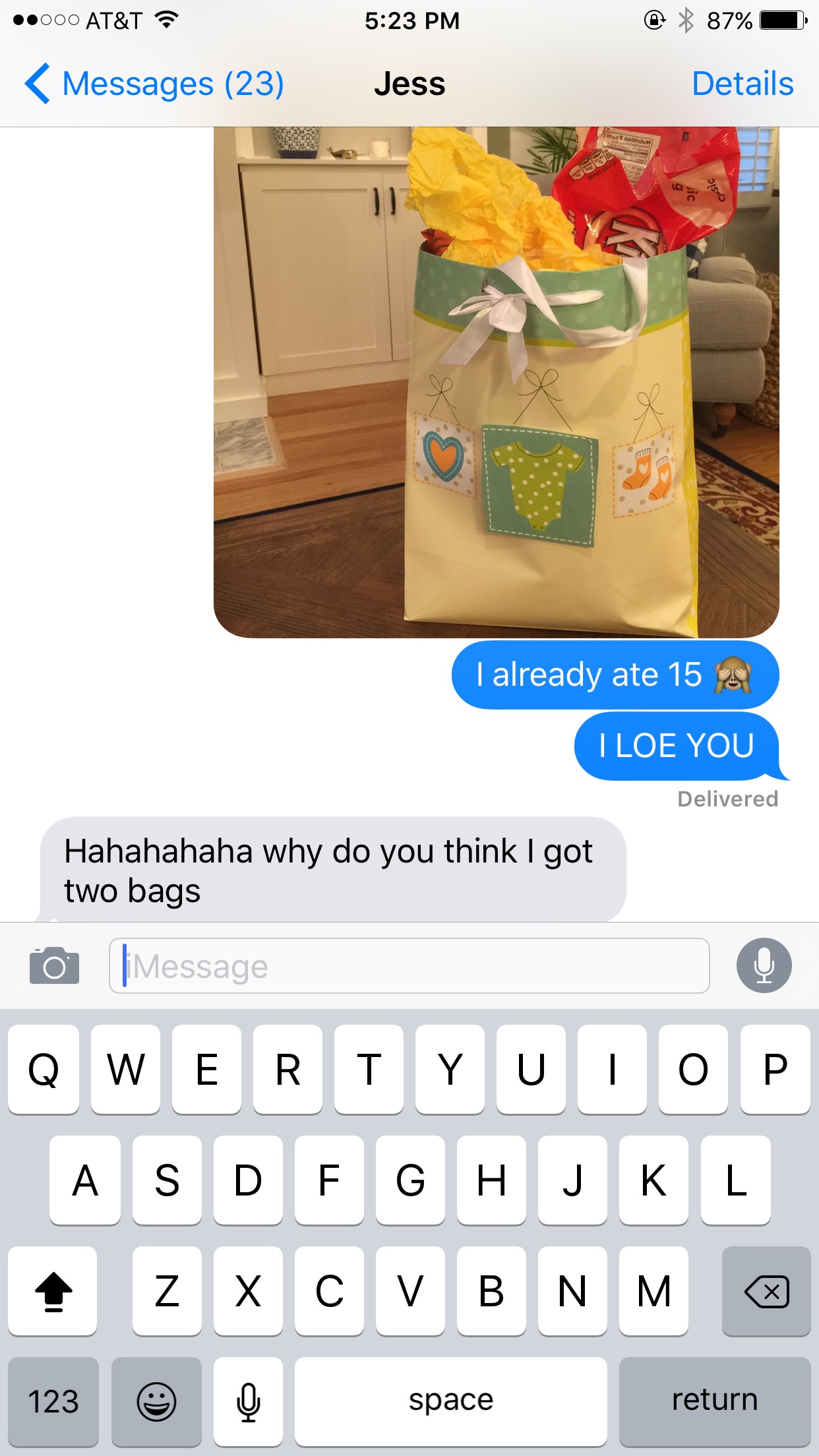 Jess dropped off a hospital survival bag and it was the sweetest thing ever. She knows me so well with the Kit Kat thing. ;)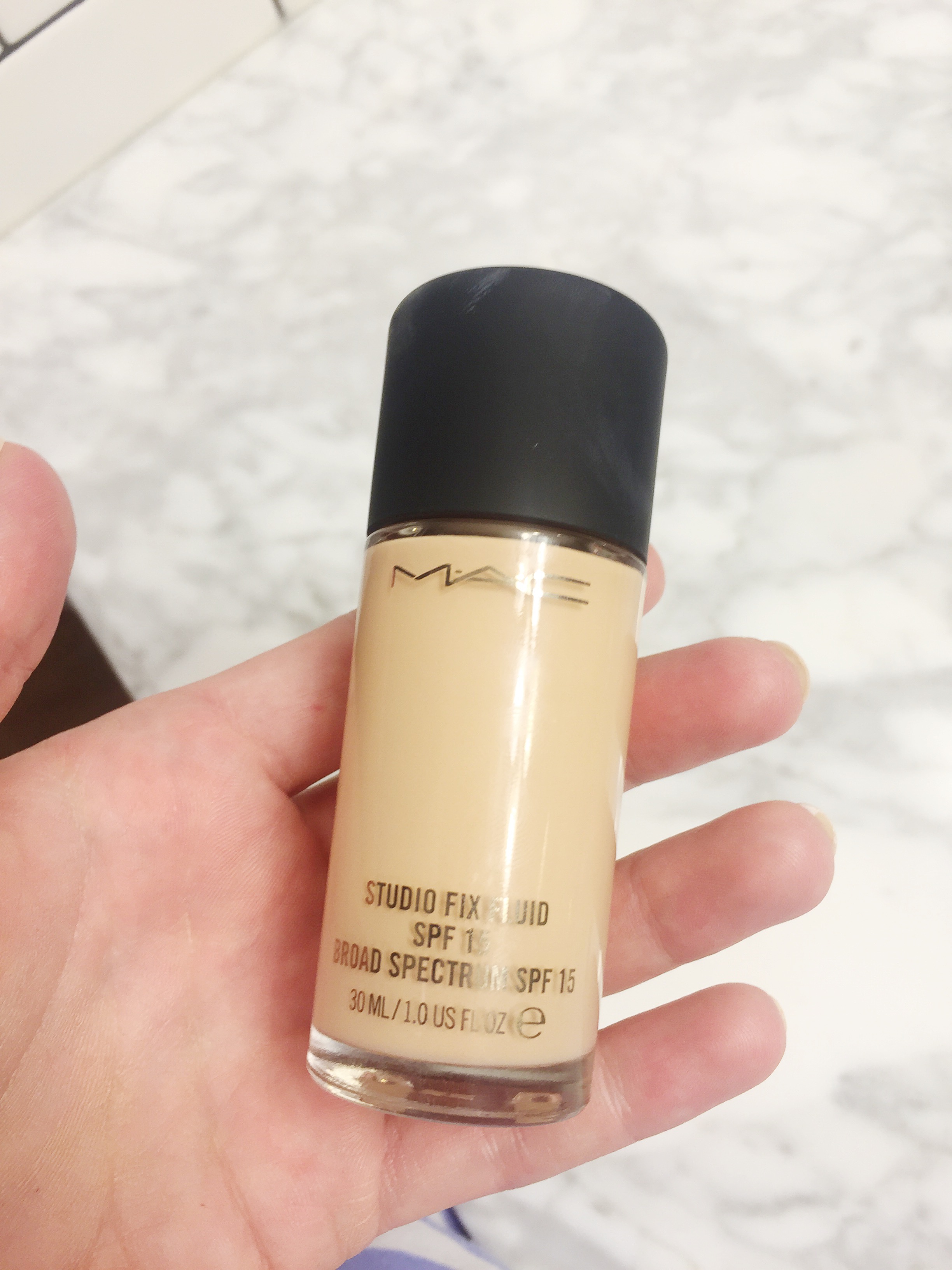 THE BEST MAKEUP IN THE ENTIRE WORLD. I really, really mean it. I wandered into the MAC store on Armitage last week because I've been feeling pretty badly about my complexion. (Pregnancy apparently really brings out one's freckles, and I mine are out of control.) I walked out with this stuff. I'd never worn foundation before, just because I HATE that caked-on look and thought all foundation did that. But this stuff is magic. You can't tell it's there, it's totally matte, and it goes out like lotion would. I truly feel like a new person with it! (I'm wearing NW15.)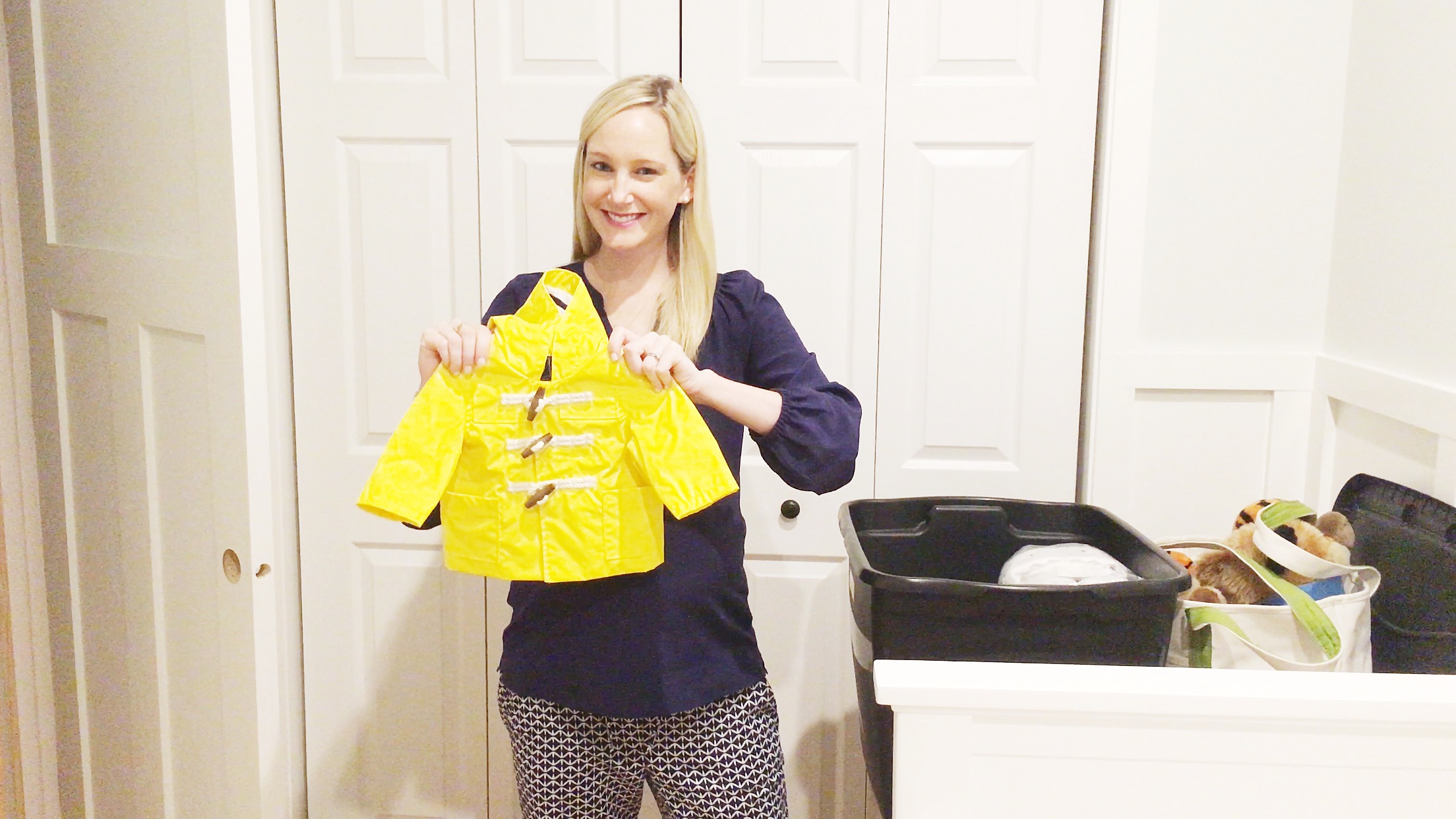 Mitch and I finished the nursery yesterday! Okay… we're still waiting on the door knob. But the rest is DONE. Today, we're unpacking everything. How cute is this little raincoat? (I'm wearing my navy Elsa top again and these adorable and super comfy linen pants. They sit right below my belly, so I can get away with my regular size!)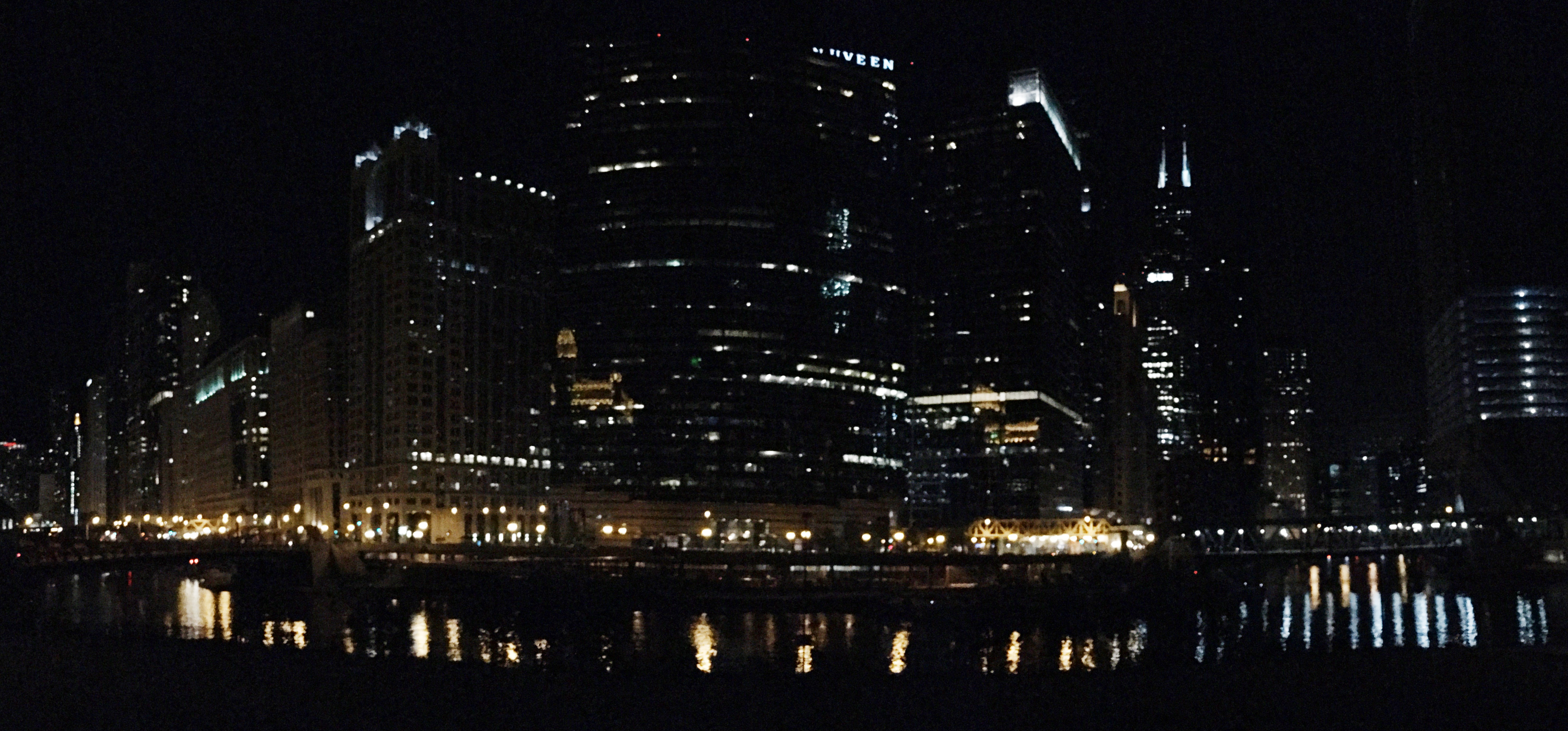 Chicago at night.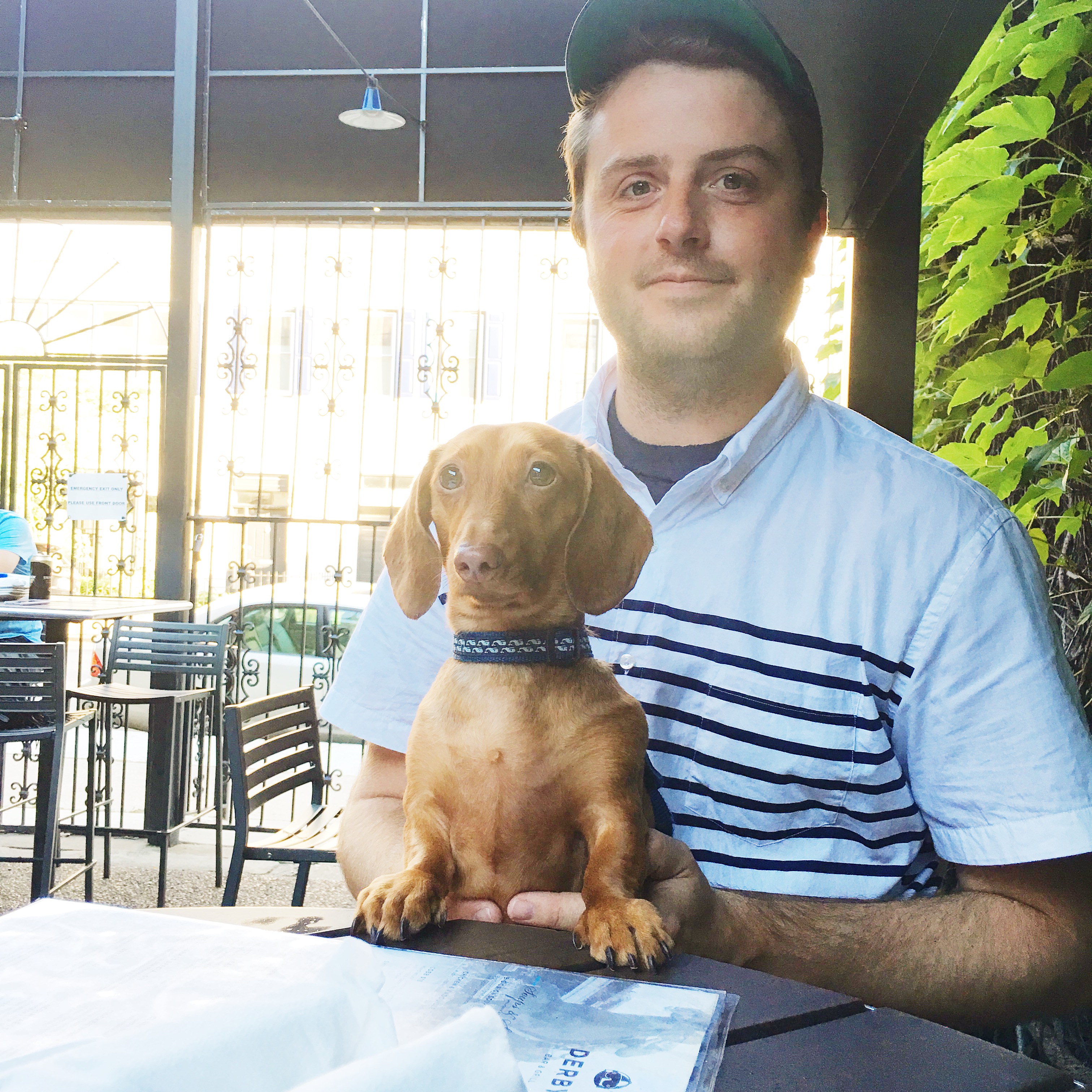 We just found out that dogs are allowed at Derby! I can't get over how cute this snap is. :)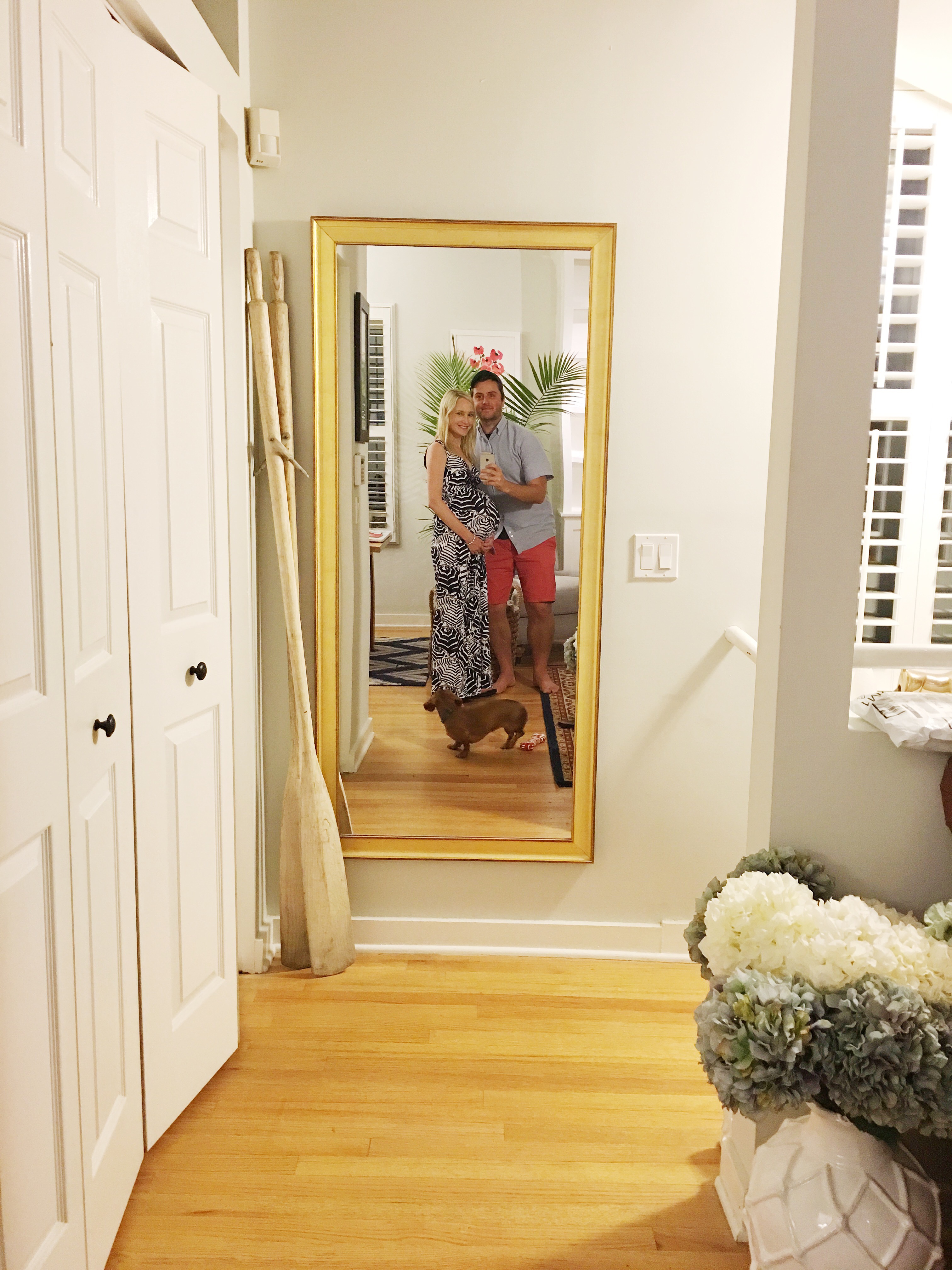 Just look at that belly. We're ready! (I'm wearing this Lilly Pulitzer maxi dress. Read my full post on Lilly Pulitzer Maternity here.)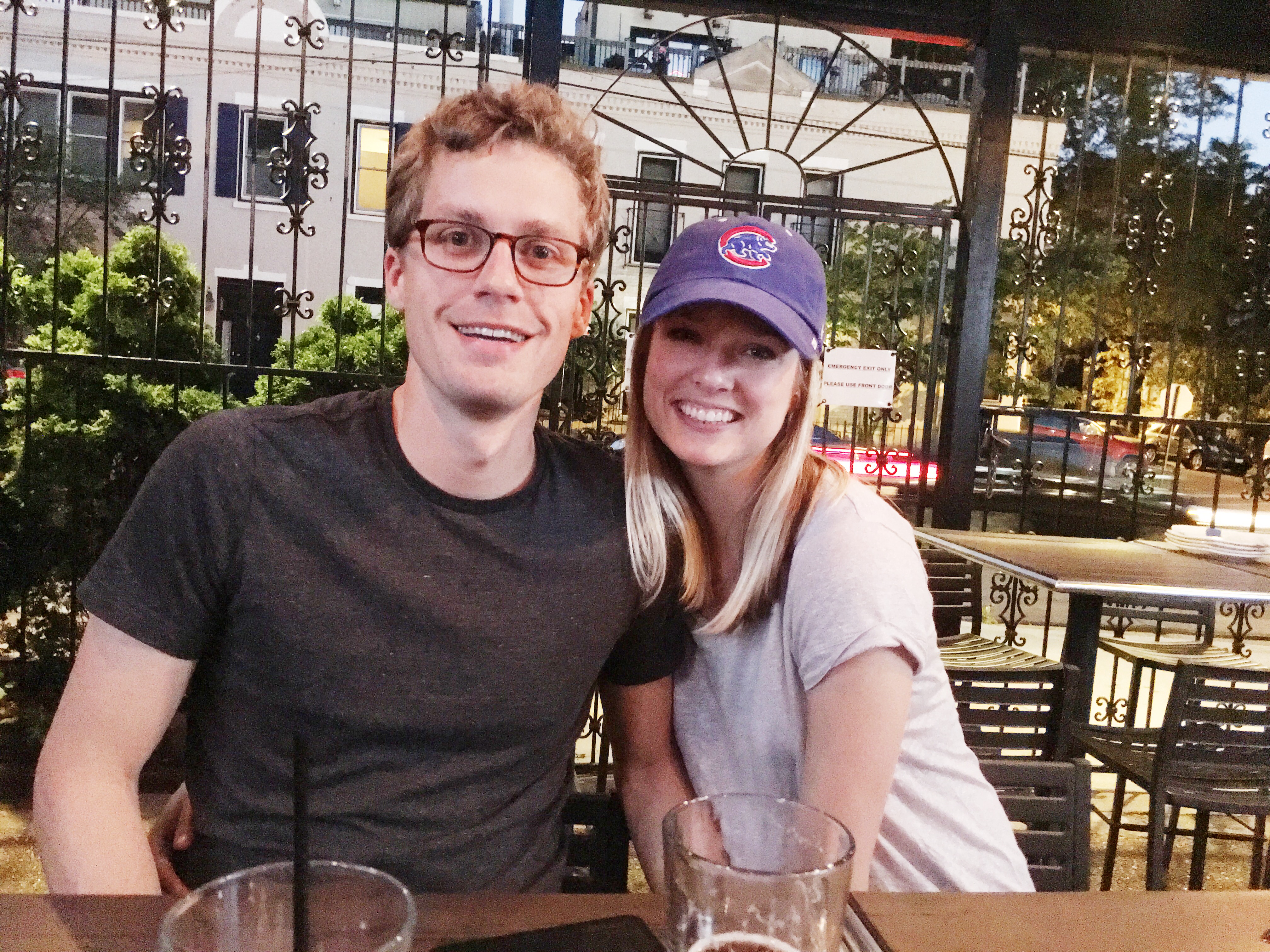 Date night with Maya and Tom. Love these two!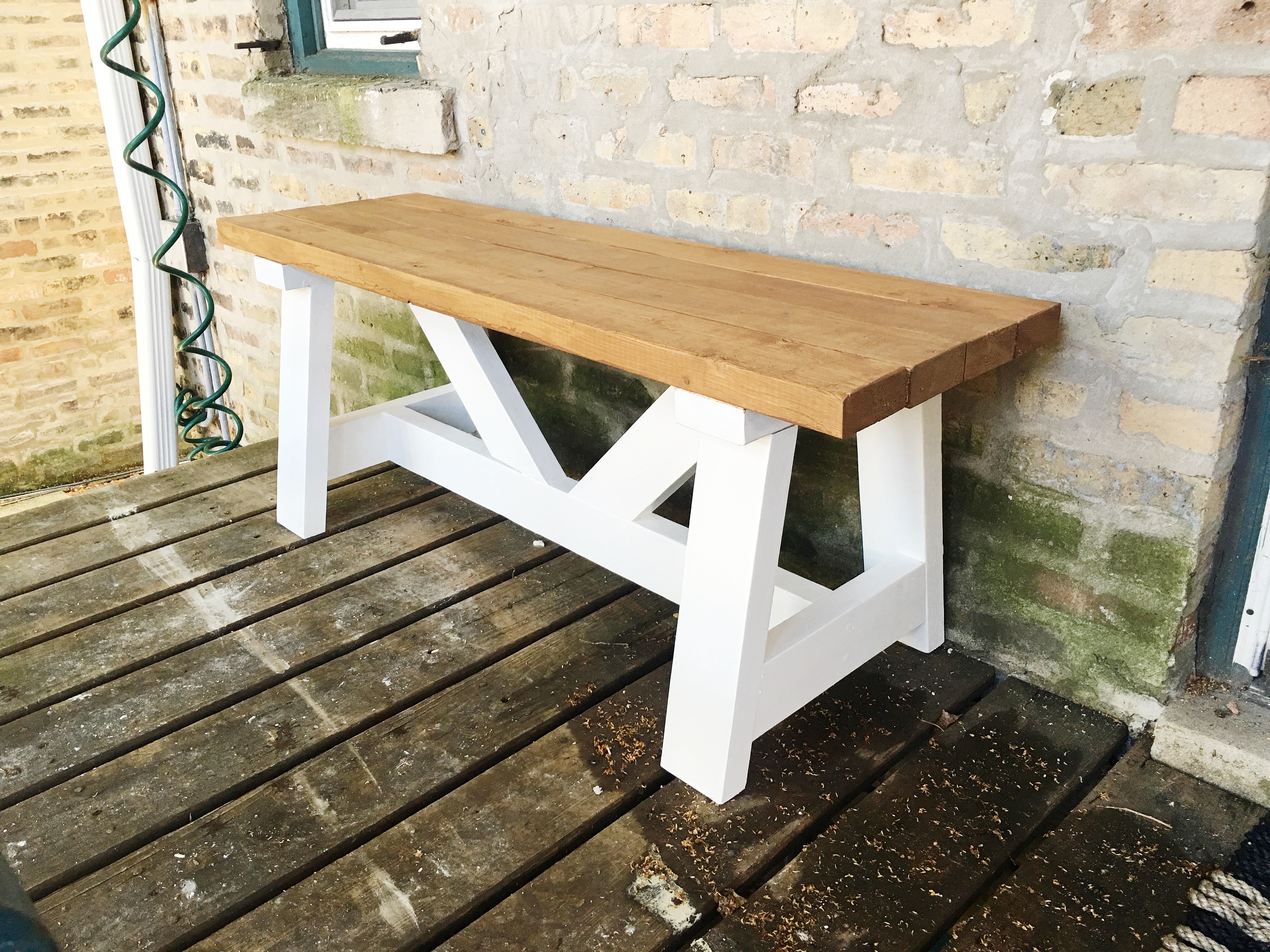 Mitch recently had this bench made by a carpenter, and then he painted and stained it. Isn't it lovely?! I'll admit that we have a LOT of work to do on back deck. (It needs a serious power washing and cleaning session, as this is where construction materials were housed for the last year.) But that's a project for another day. ;) We need a break!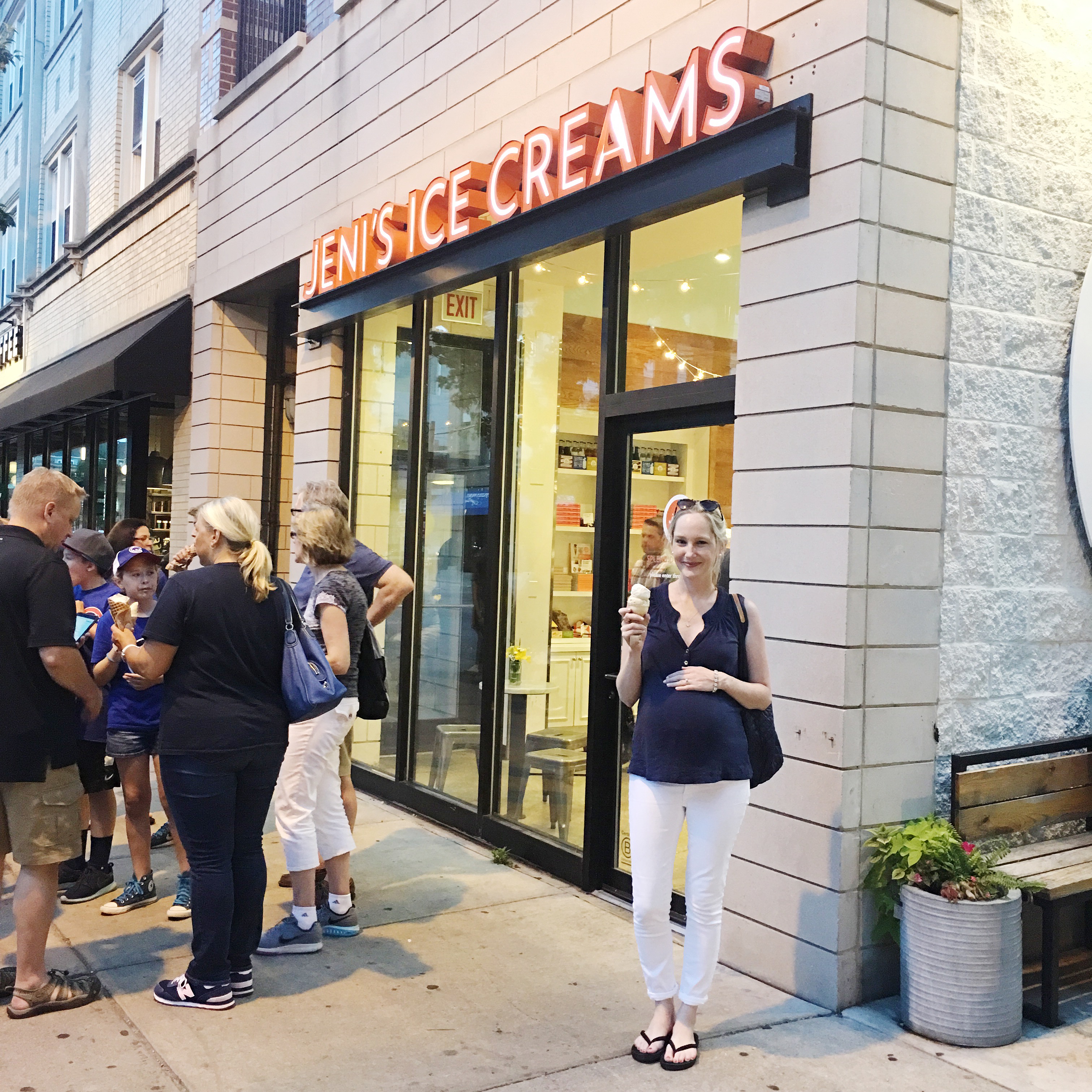 We've been getting ice cream almost every night. I mean, I need to live it up while I still have the pregnancy excuse, right? Wearing my favorite white jeans (which also come in a non-maternity version), the comfiest walking flip-flops, the most flattering tank ever (also available via Lilly and also available in a dress), and this tote bag, which will be our baby bag. :)
Noodle and Zoe at Trebes during "Dog Hour." The little guys gotta stick together.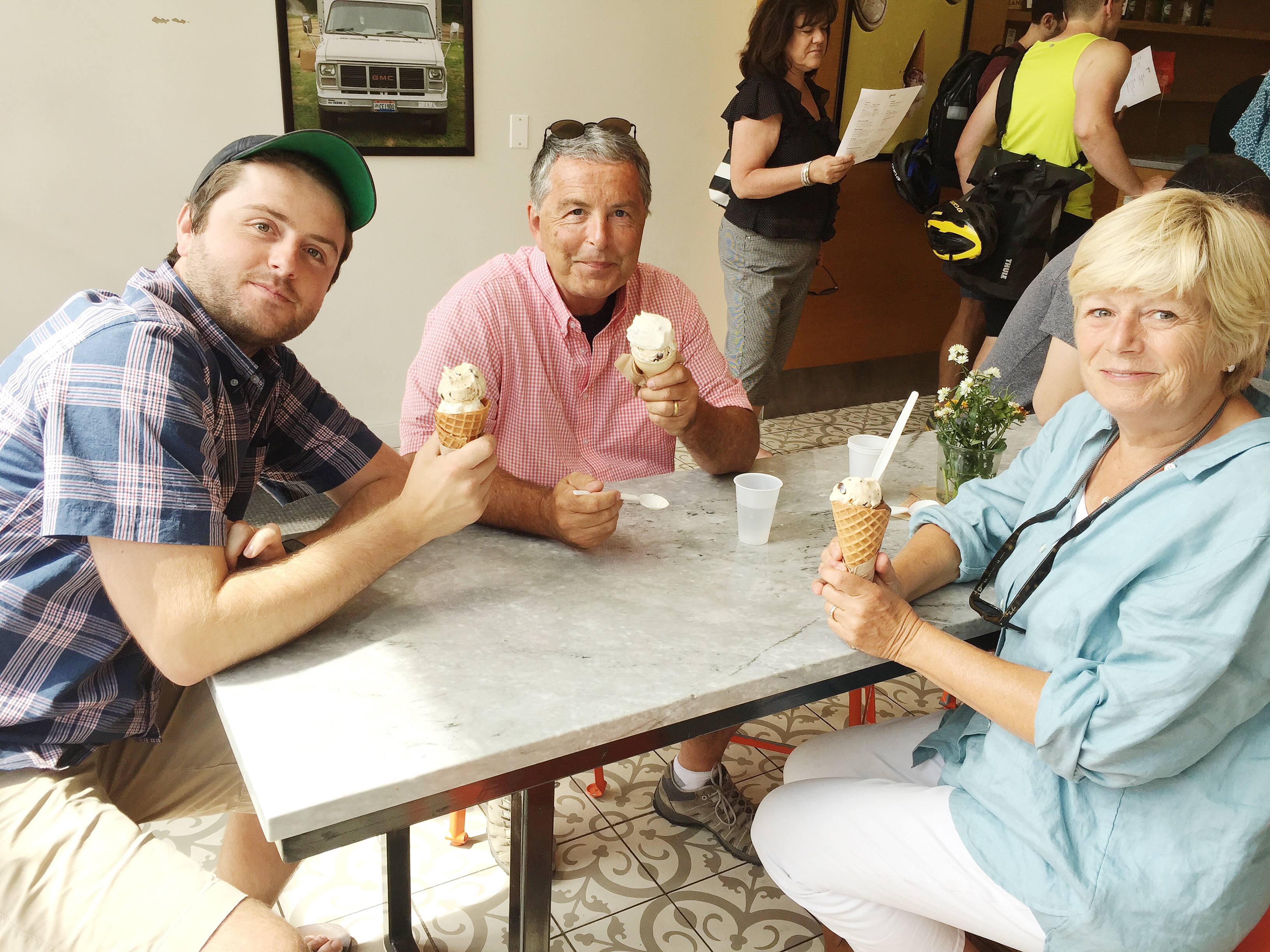 My in-laws support my ice cream problem. They're the best. (Also, thank you SO MUCH for all your help with the house last weekend, guys! You're amazing!)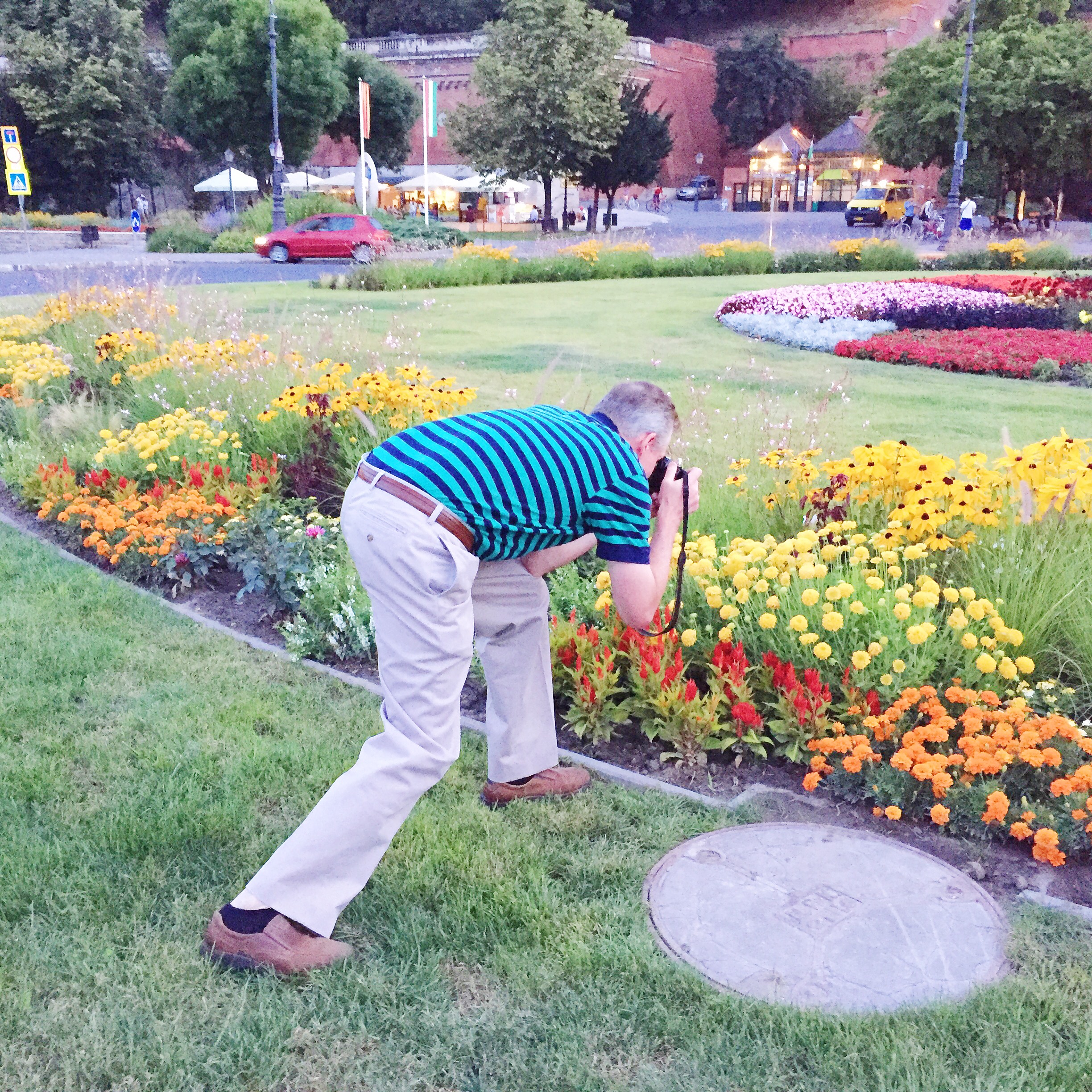 Dad the photographer. He makes me so proud! (Mom and Dad were in Europe last week. Ridiculously jealous!)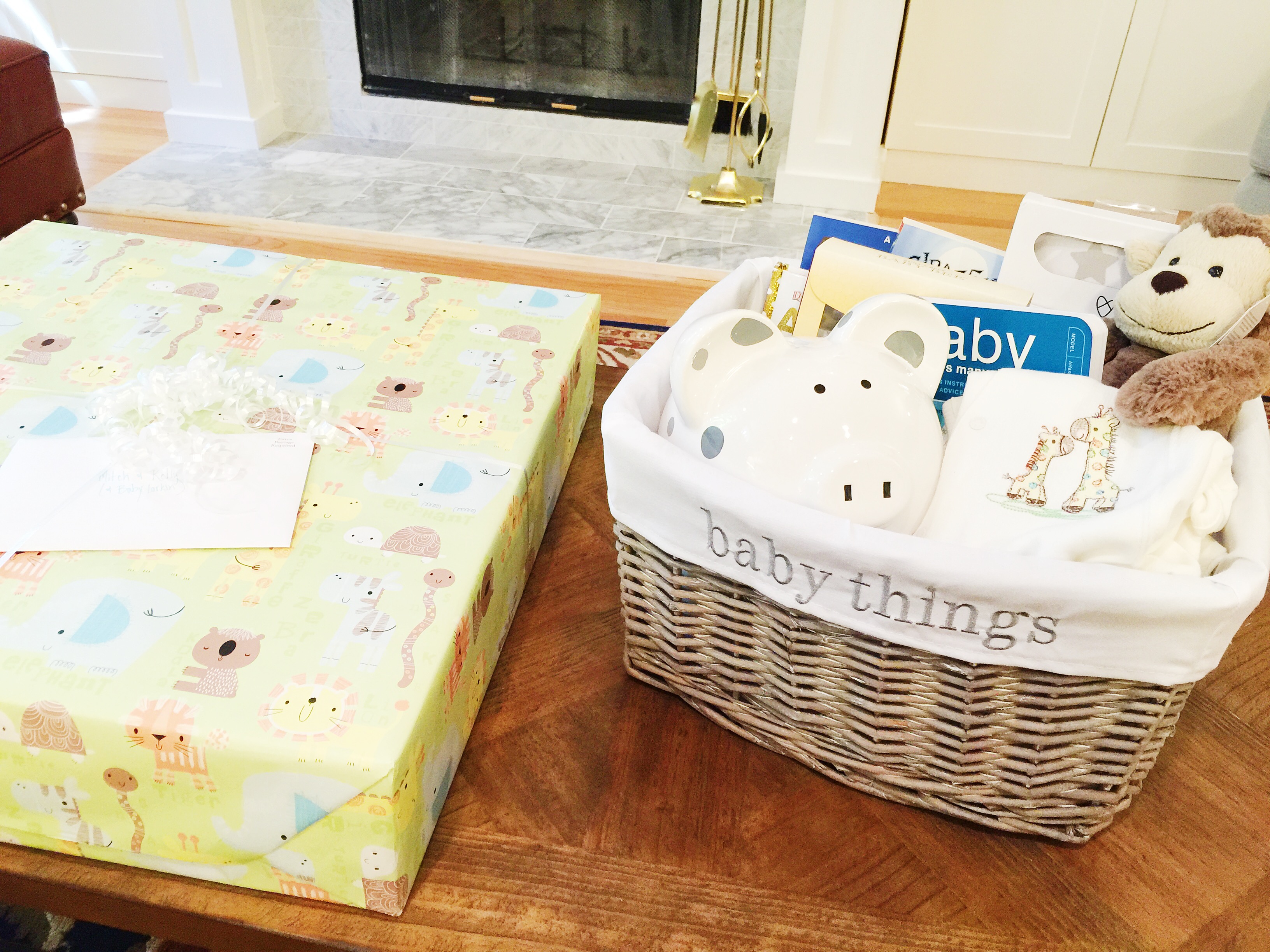 Love you, Erica.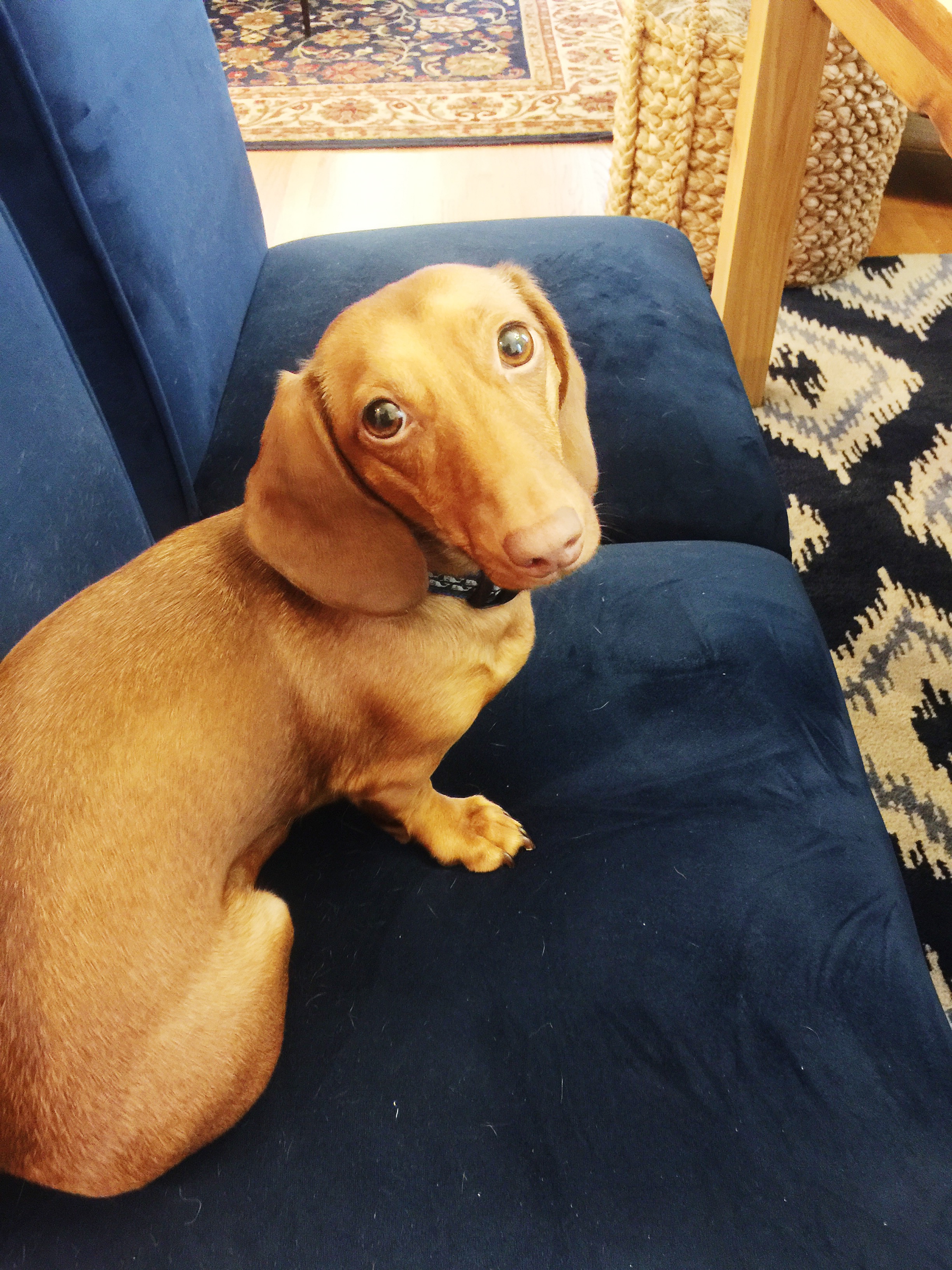 I can't tell you how often I have to lint-roller these chairs. But you sure are cute, Noods.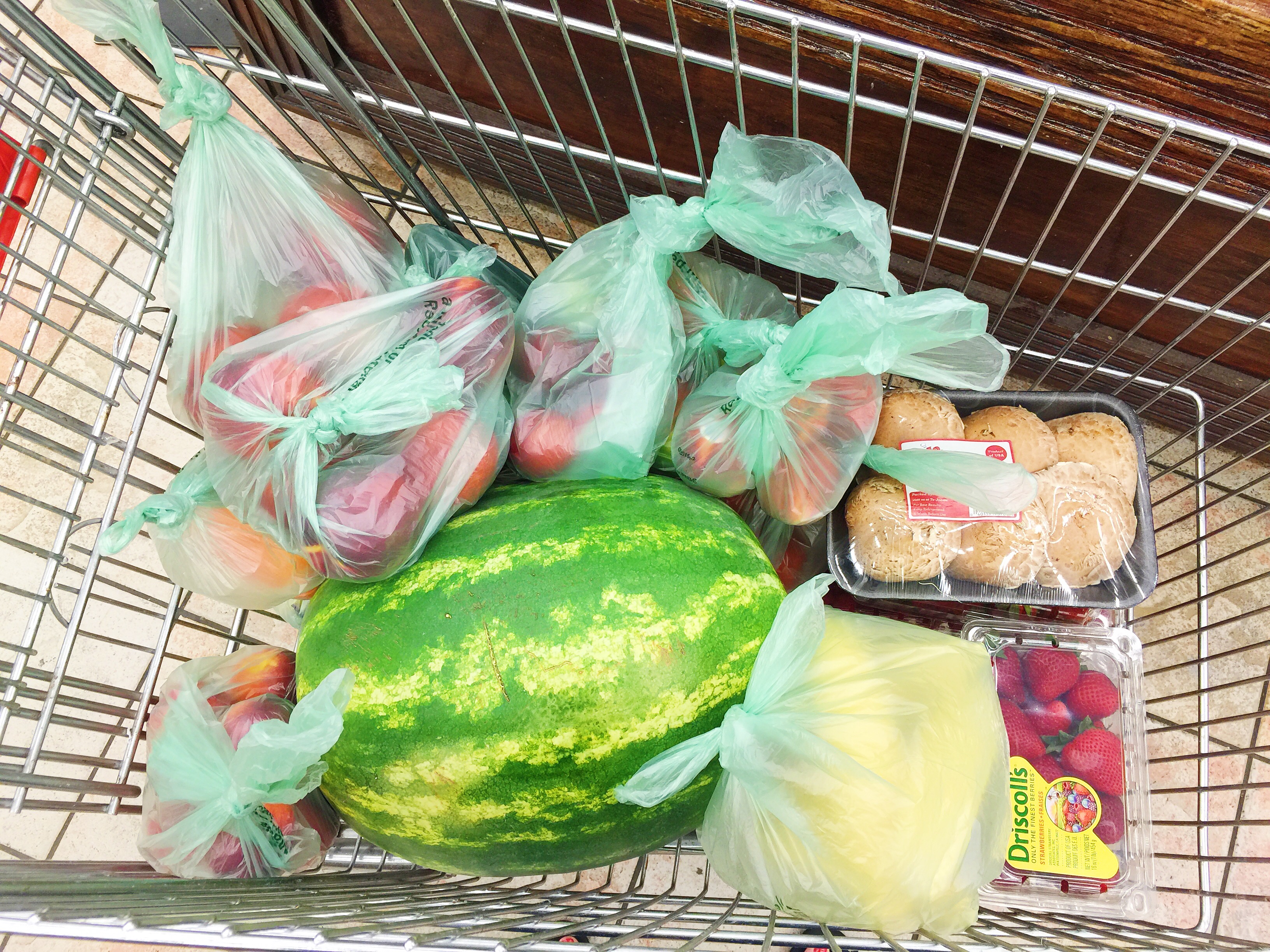 I have a fruit problem. Also, that watermelon cost $12! We didn't understand why the bill was so high until we got home and found the receipt, haha. (Stanley's is usually SUPER cheap.)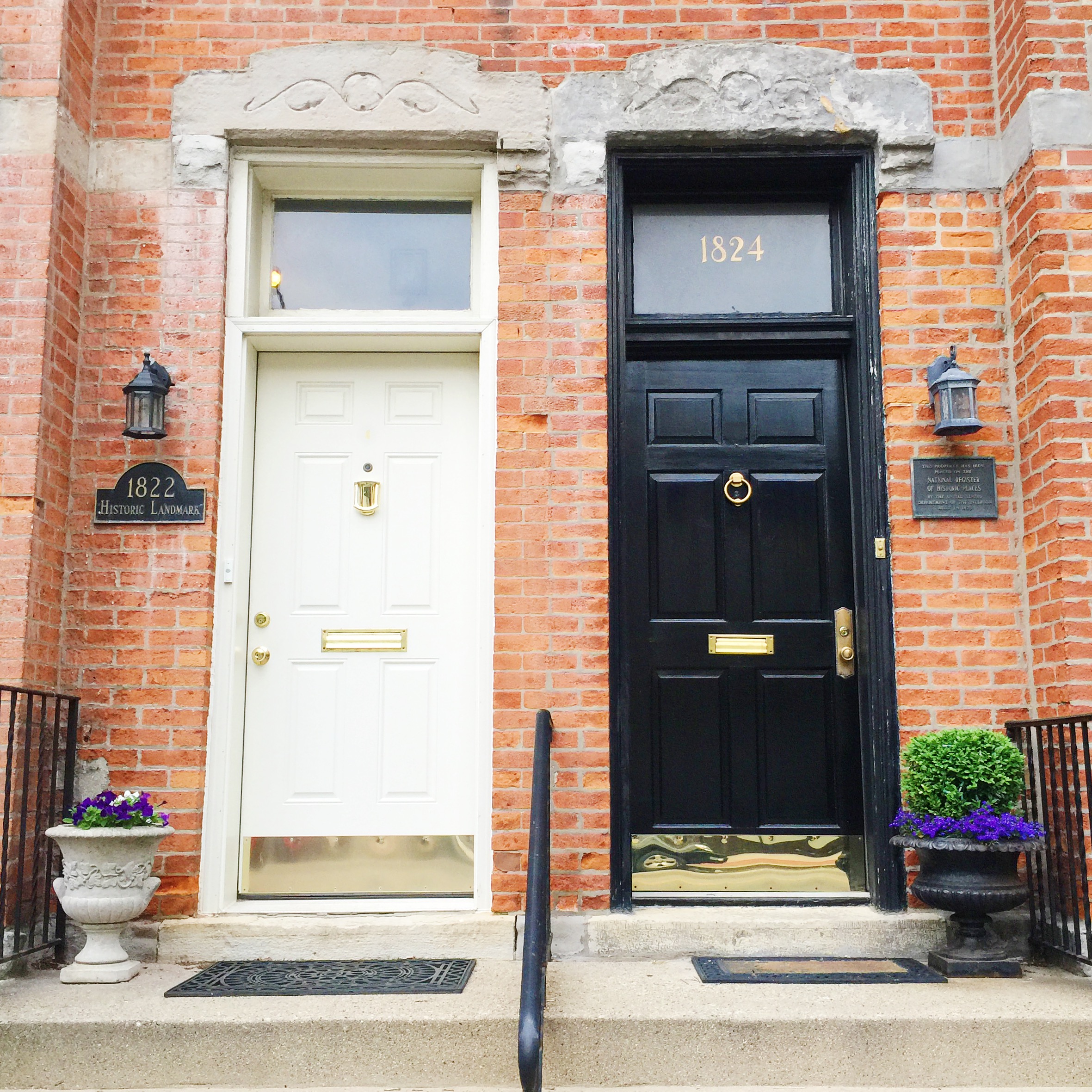 Gorgeous. I can't WAIT to have our doors and trim painted. But again, a project for another time.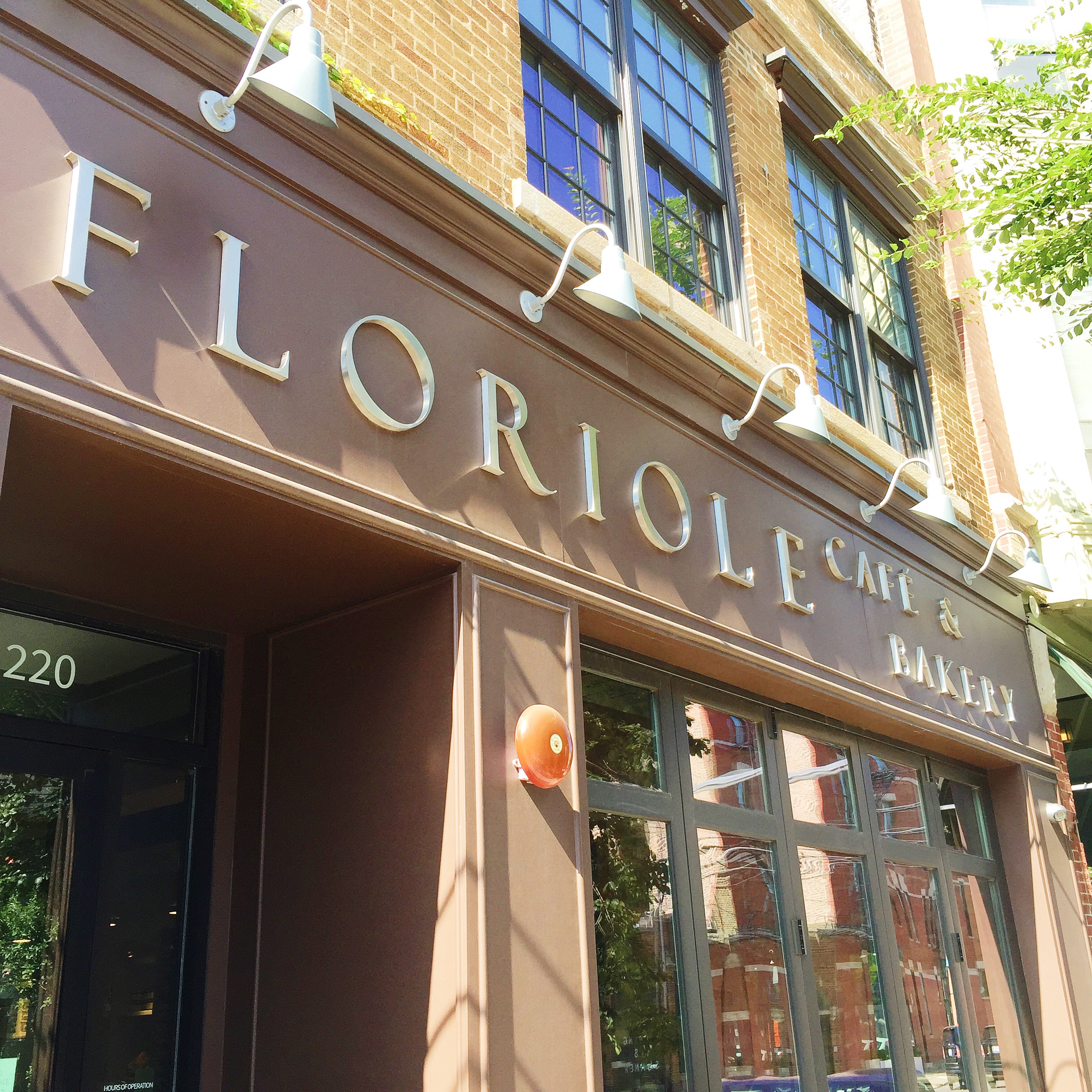 Another day at Floriole.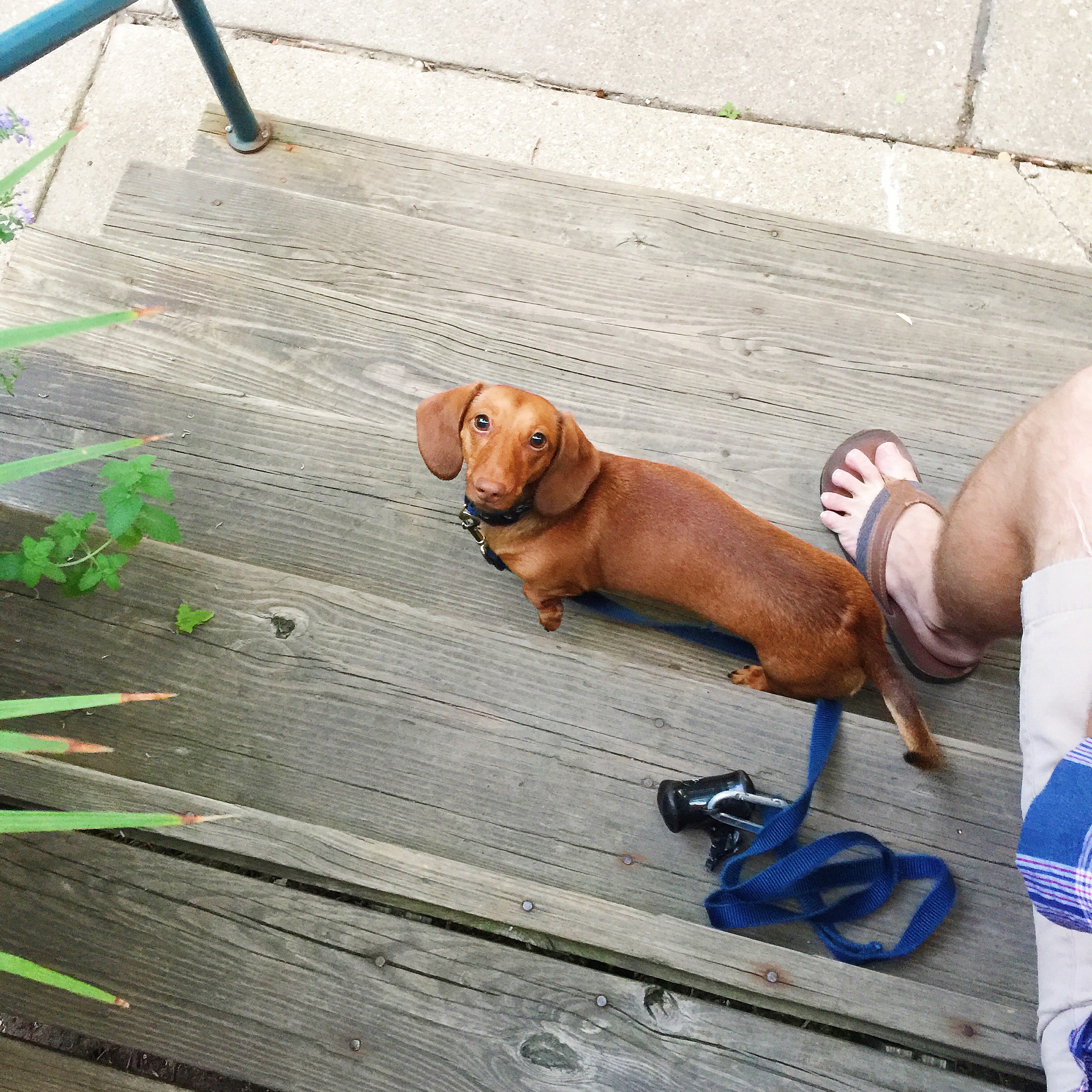 Stoop Sittin'.
Mitch makes me breakfast every day during the summer. I am the luckiest. <3 For reasons other than breakfast, too. ;)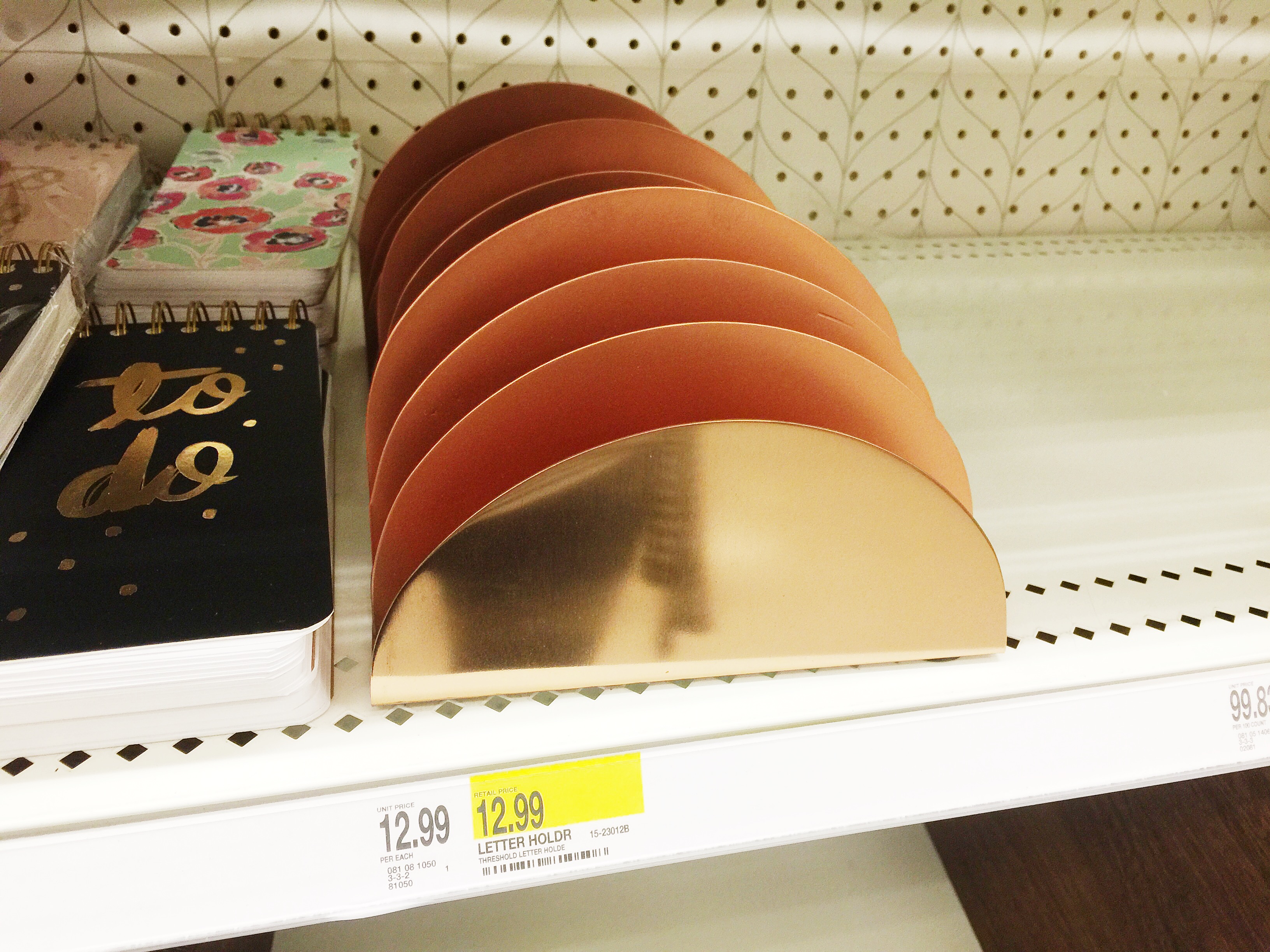 "You love golden things! Do you like this golden taco?" -Mitch, re: letter holder.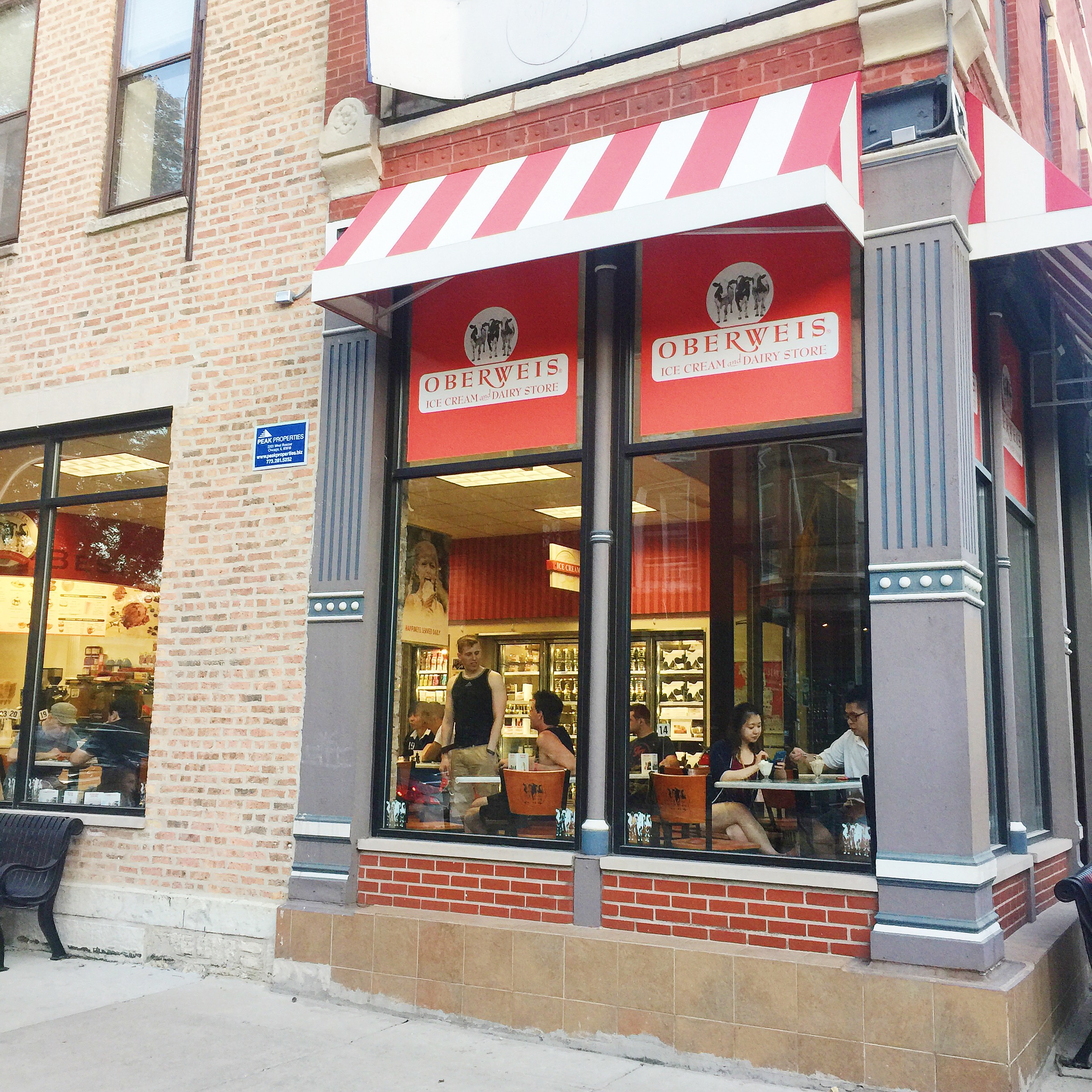 Best ice cream in Chicago. Like, by FAR. It's insane.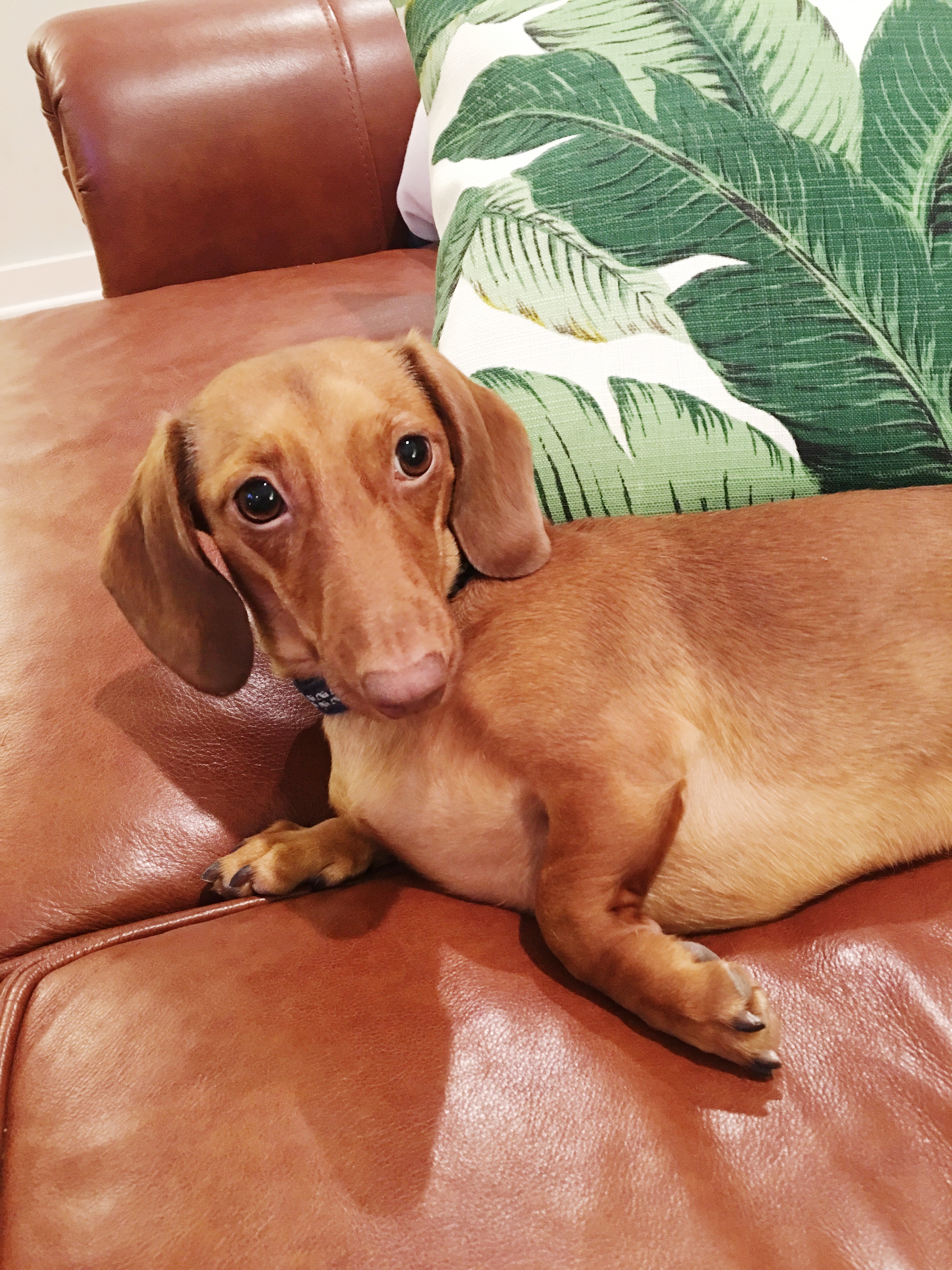 Doug, Emily and Gracie came over to hang out the other day! They dropped off the most thoughtful baby gifts ever. How are we so lucky to have the most wonderful friends in Chicago?! And to have such great role models?! (Thank you so much, guys!) But UGH. Was having so much fun that I forgot to take a photo of Gracie. Such the missed opportunity, haha. Gracie is the most beautiful little girl EVER! Maya did snap this cute pic of Noodle, though. ;)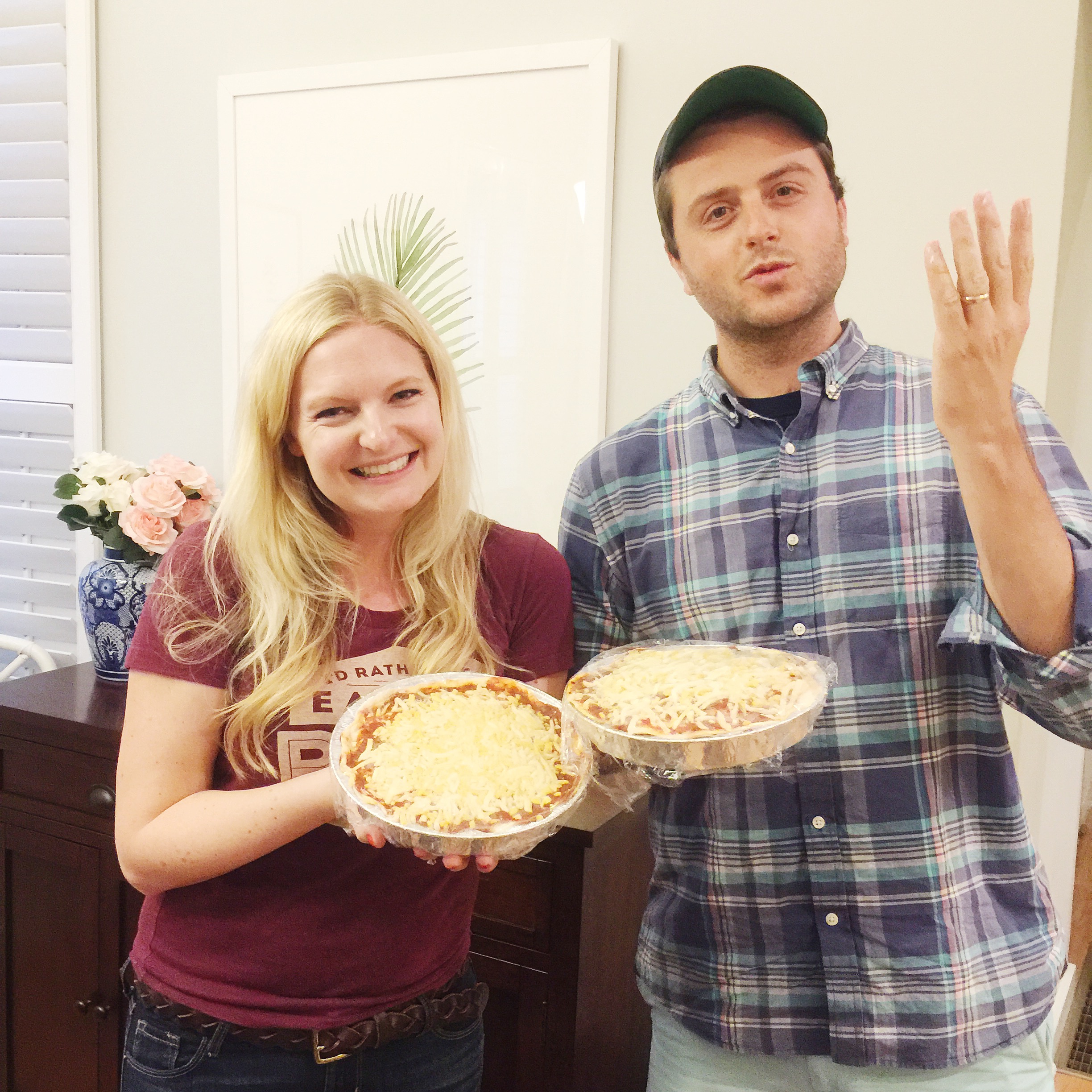 Kit dropped off frozen meals for us. SO SWEET. We love you and your excessive cooking habits, Kit! <3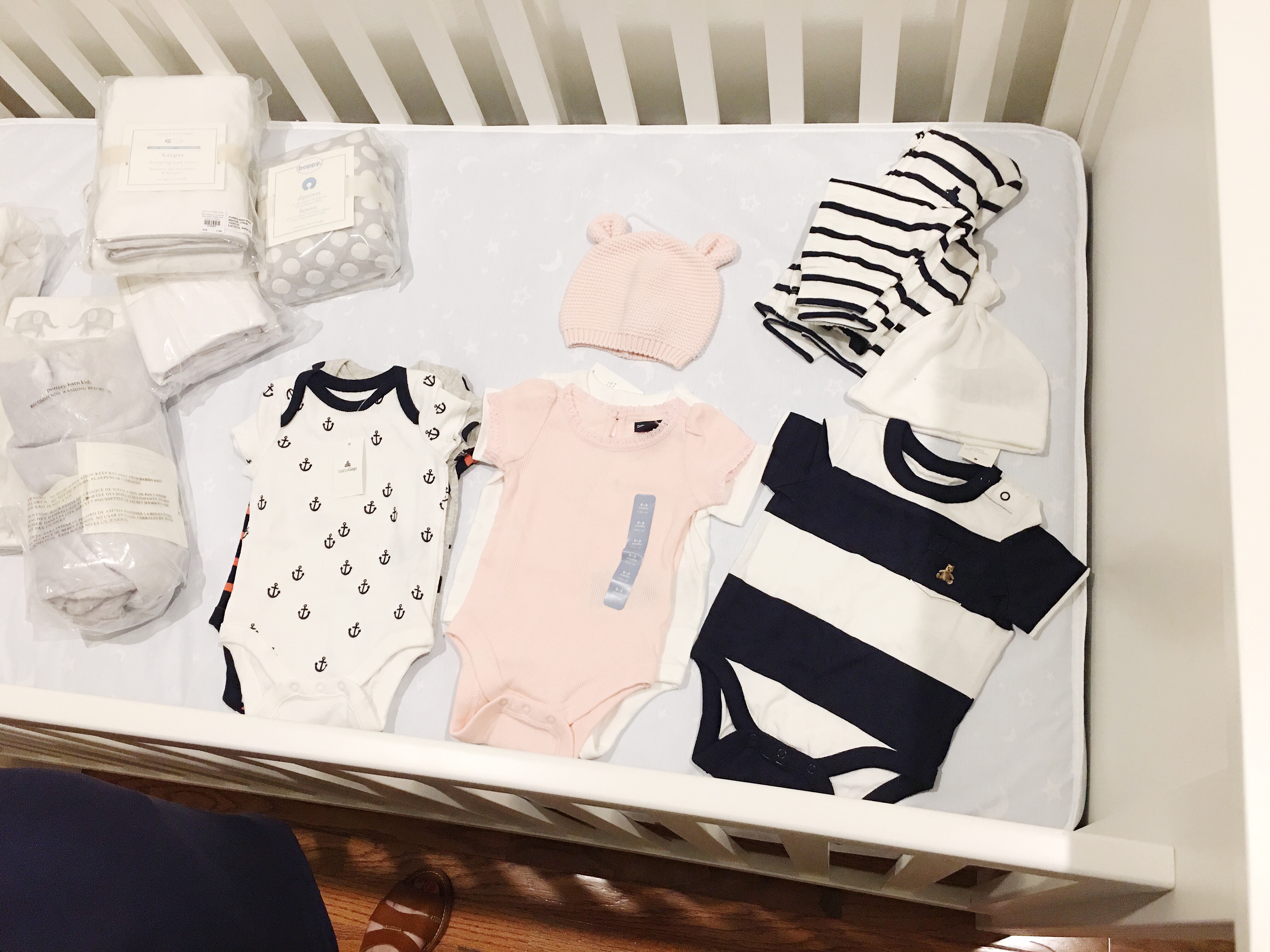 Getting the nursery ready and picking out "coming home" outfits. Crazy stuff! (Clothing is from Baby Gap. Thank you, Baby Gap!) While I'm still adamant that Baby Larkin is a boy, we do have a girl outfit just in case. ;)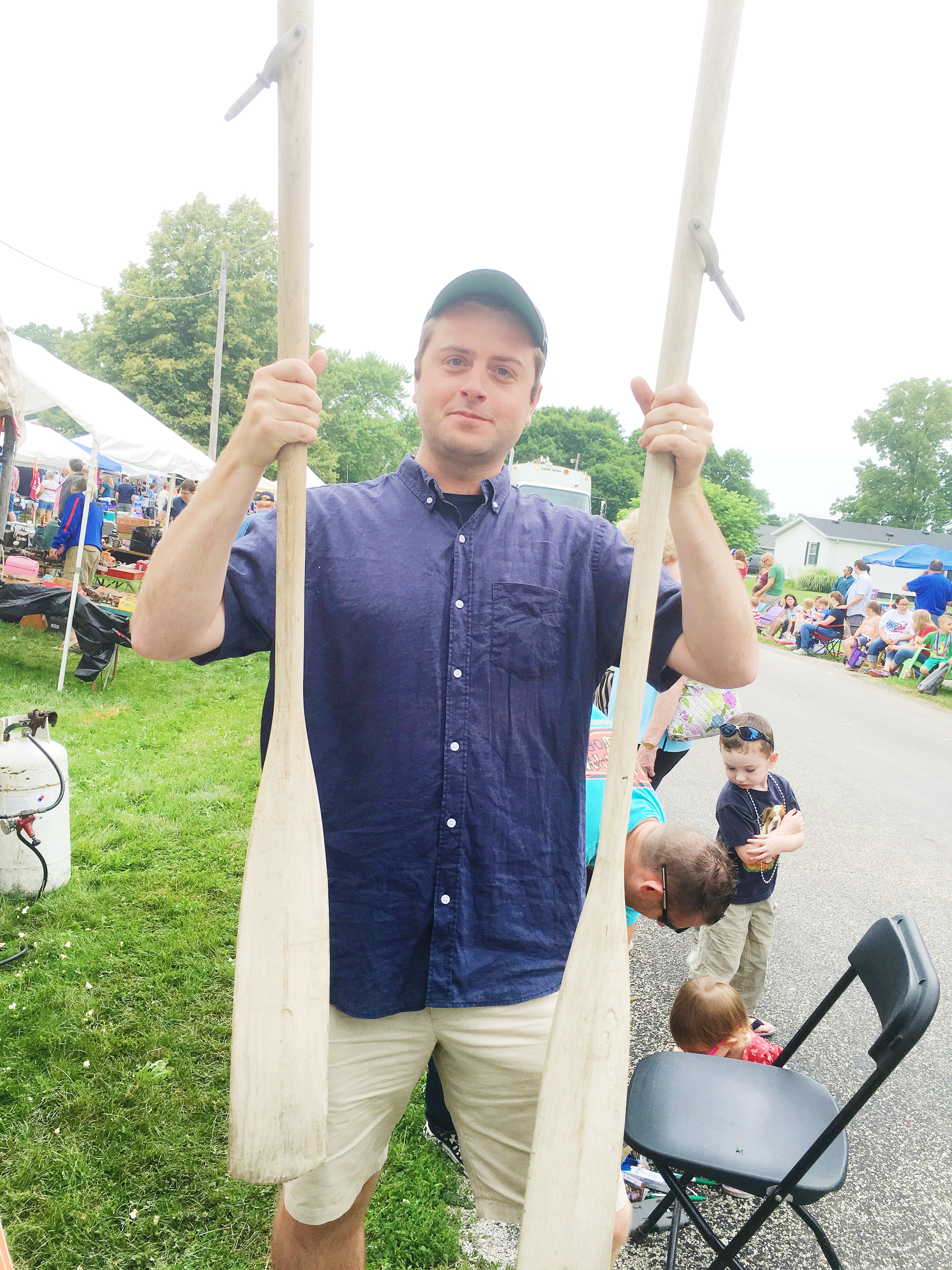 Mitch and his parents found these vintage oars at an auction recently. I LOVE them! We're going to mount them above our coat closet. :)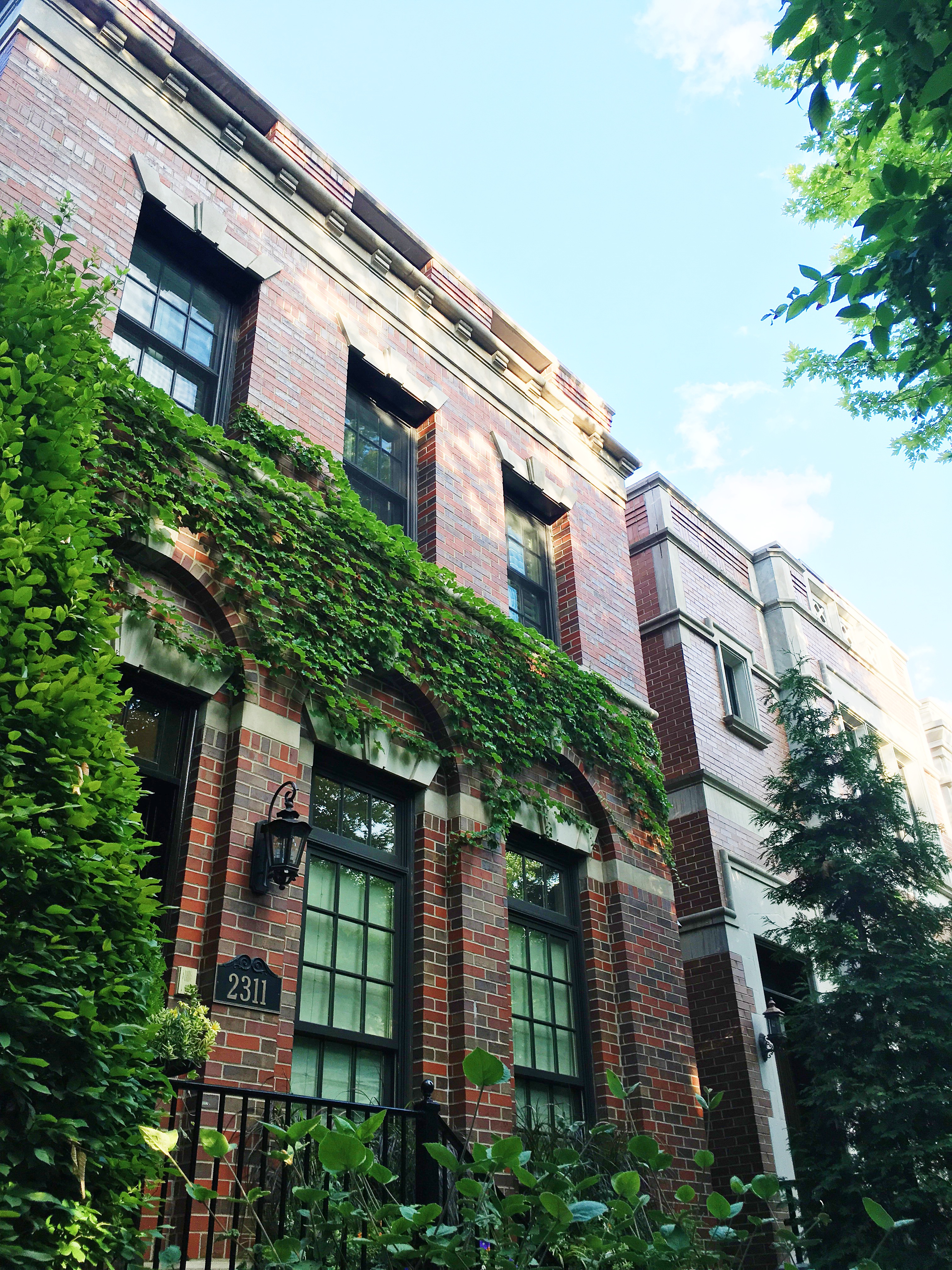 Another stunner.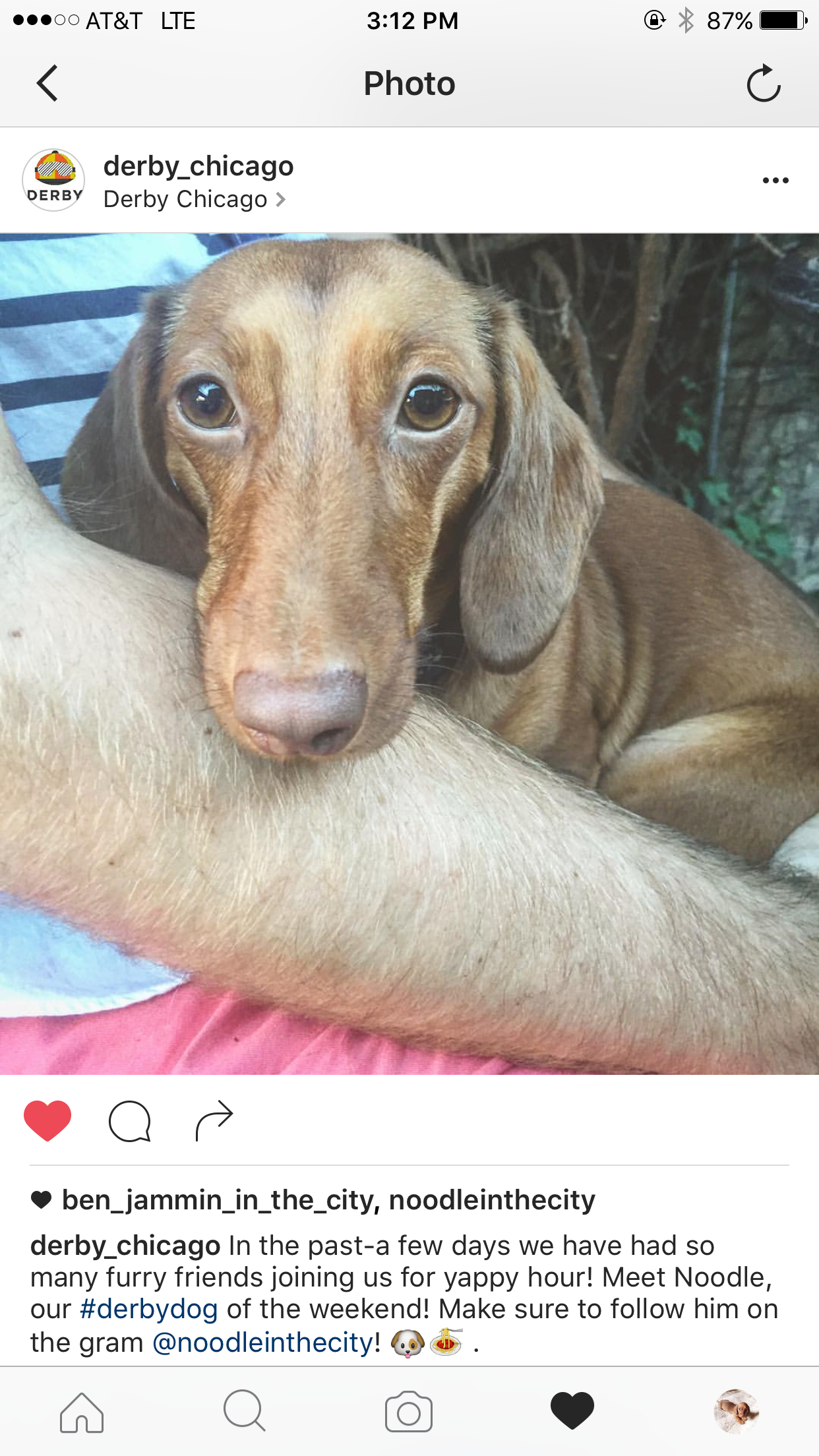 Noodle was named "Derby Dog of the Weekend." WHAT AN HONOR, Noods!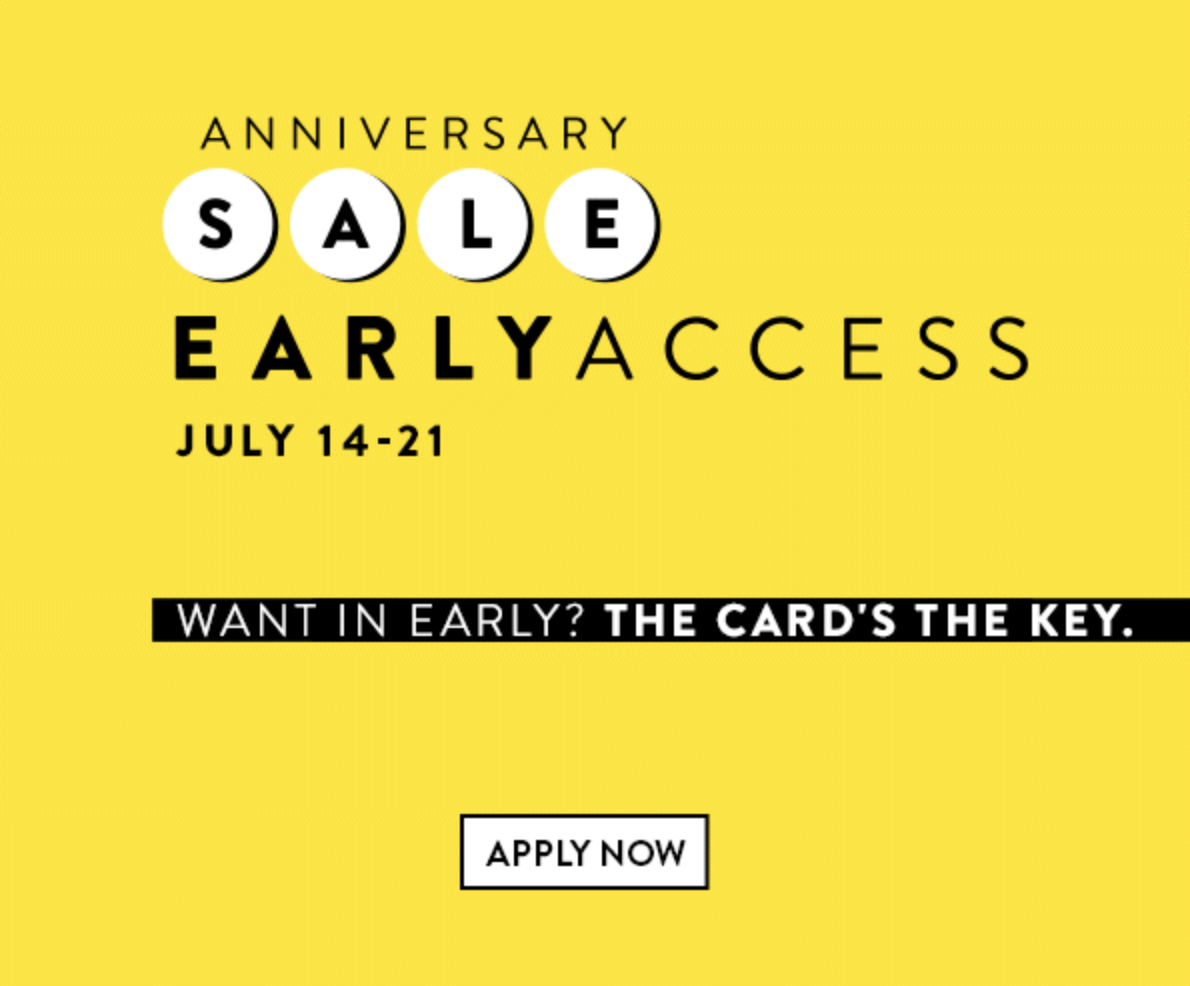 Early Access to Nordstrom's Anniversary Sale has started! Have you shopped it? Below are my faves. :)
Shoes

Clothing

Bags & Accessories

Beauty