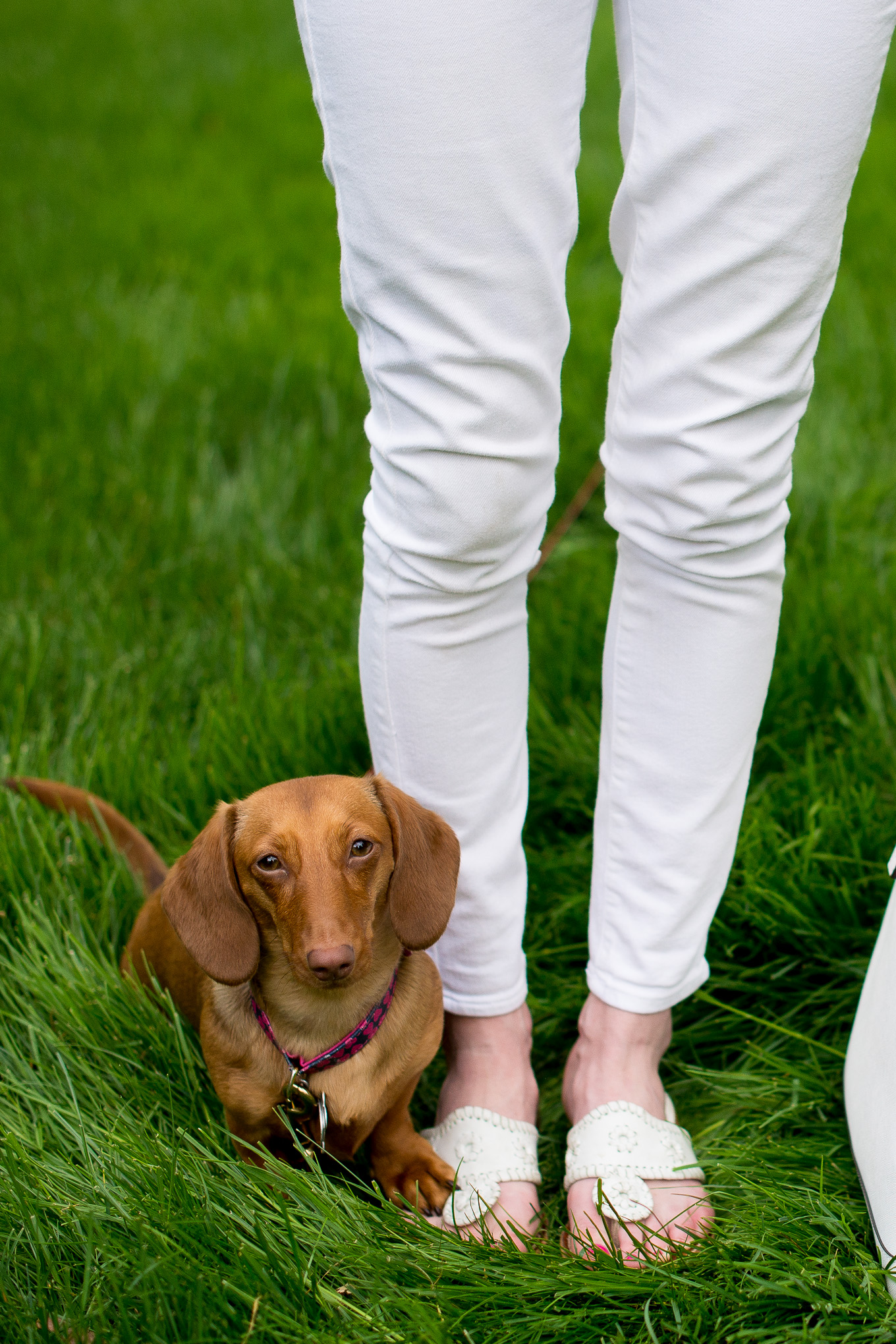 J.McLaughlin Tee c/o / J.Crew Jeans, Earrings and Headband / Henri Bendel Satchel c/o / Miniaure Dachshund / Jack Rogers Sandals / Kate Spade Bangle (Old, but love the Sailor's Knot version!) and Sunglasses (Old, but love this similar version from Tory Burch)
Guys, being home was so good. There's just nothing like spending quality time with Mom, you know? While I loved every bit of my jam-packed visit, one of my favorite parts was this past Monday. I spent the morning at the kitchen island, plugging away at freelance work, and Mom kept me company. I normally spend my weekdays alone, and it can get a bit lonesome… but having my mother there made it infinitely nicer.
(Love you, Mom.)
Later that afternoon, once I'd finished, Mom and I headed to King of Prussia to shop, and I slipped into my new favorite navy-and-white tee from J.McLaughlin. Temps were in the 80s while I was back East, and malls are notoriously cold… but this top was perfect for both the heat and the chill! Made of nylon and spandex, it also didn't wrinkle. (High five to that. I'm always a wrinkled mess.)
Oh, and Noodle would like to chime in here. Her highlight of the trip was hanging out in my parents' backyard. Mitch and I are very lucky to have a small backyard in Chicago, but it's on the shabby side, for sure. ;) Noods loved my parents' lush grass–which admittedly came up to her shoulders in certain areas, haha–and hanging out with Lola, our neighbors' beagle puppy.
Anyway, I'm ridiculously happy it's Friday! I'm spending the afternoon working with some girlfriends, and then reserving the evening for some husband time. :) Poor Mitch has been sick for the past week, so he's in need of some couch time. Any movie recommendations?!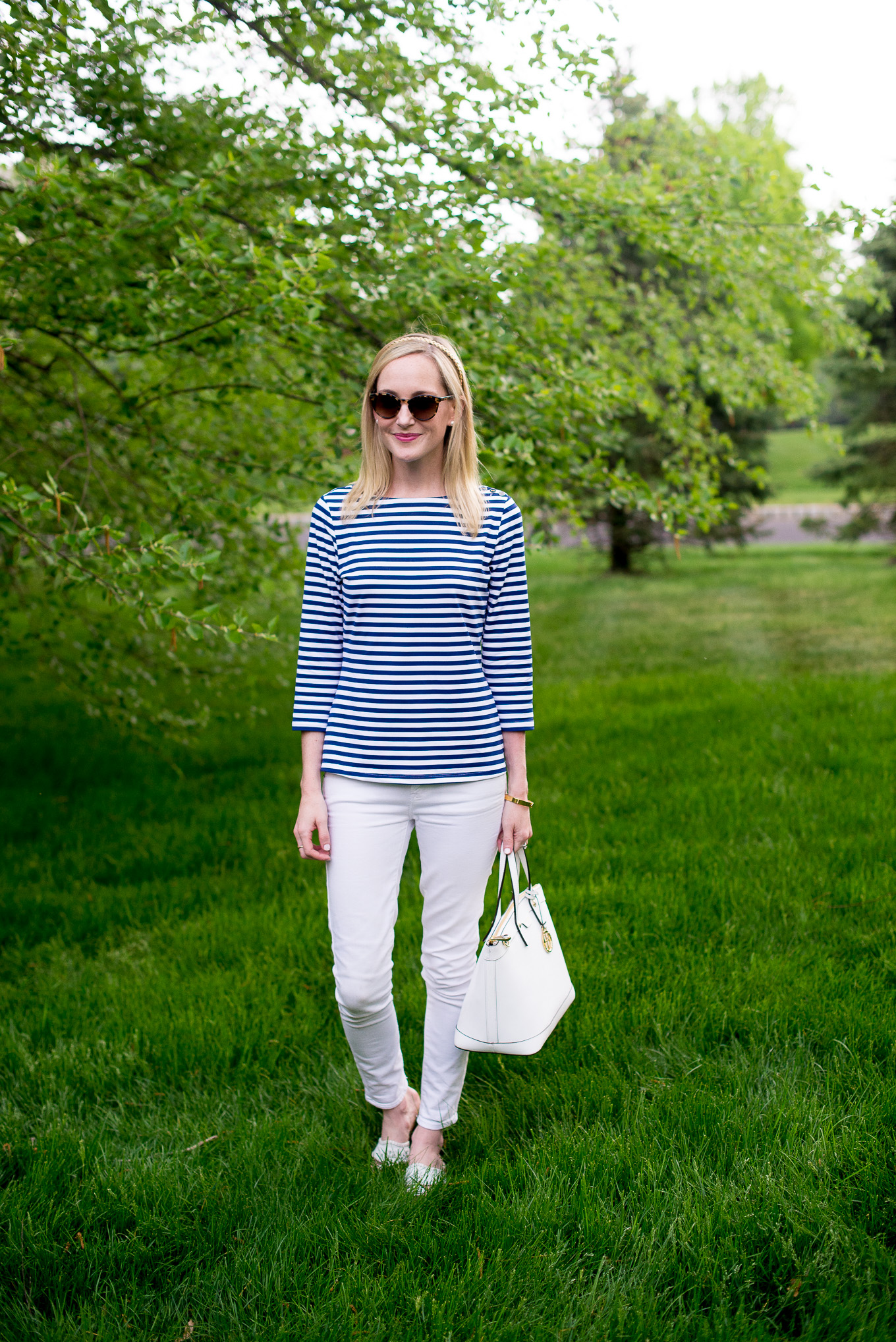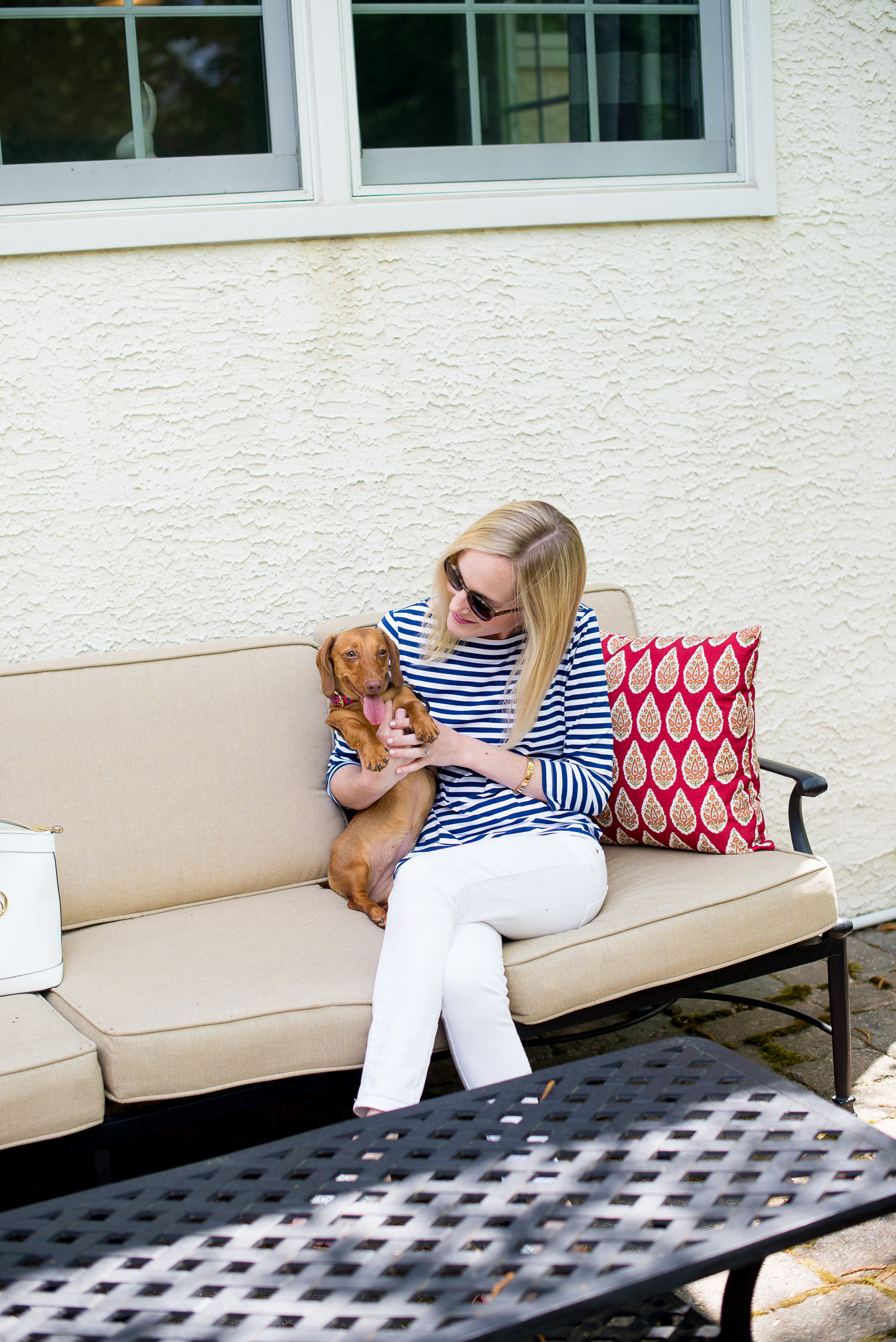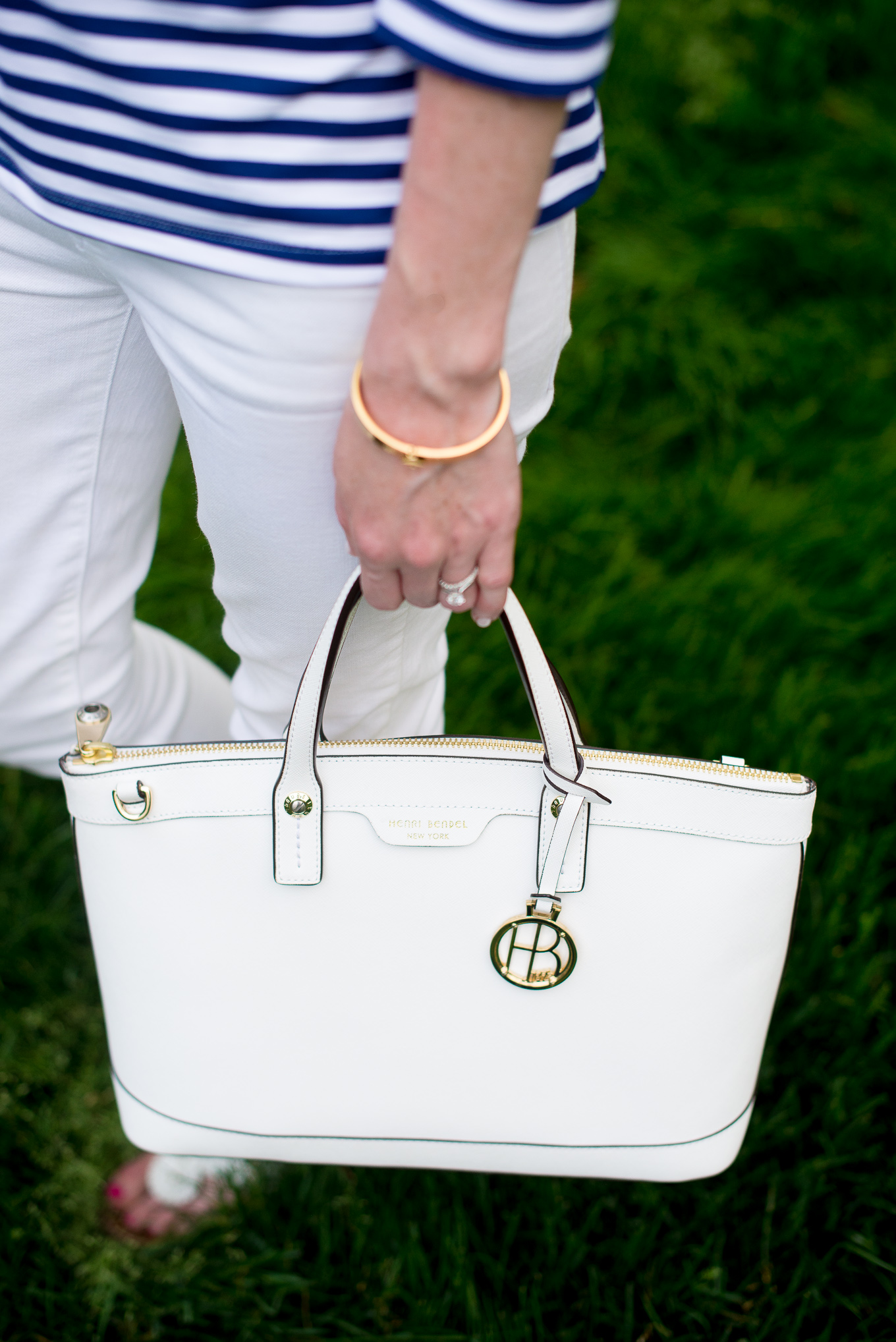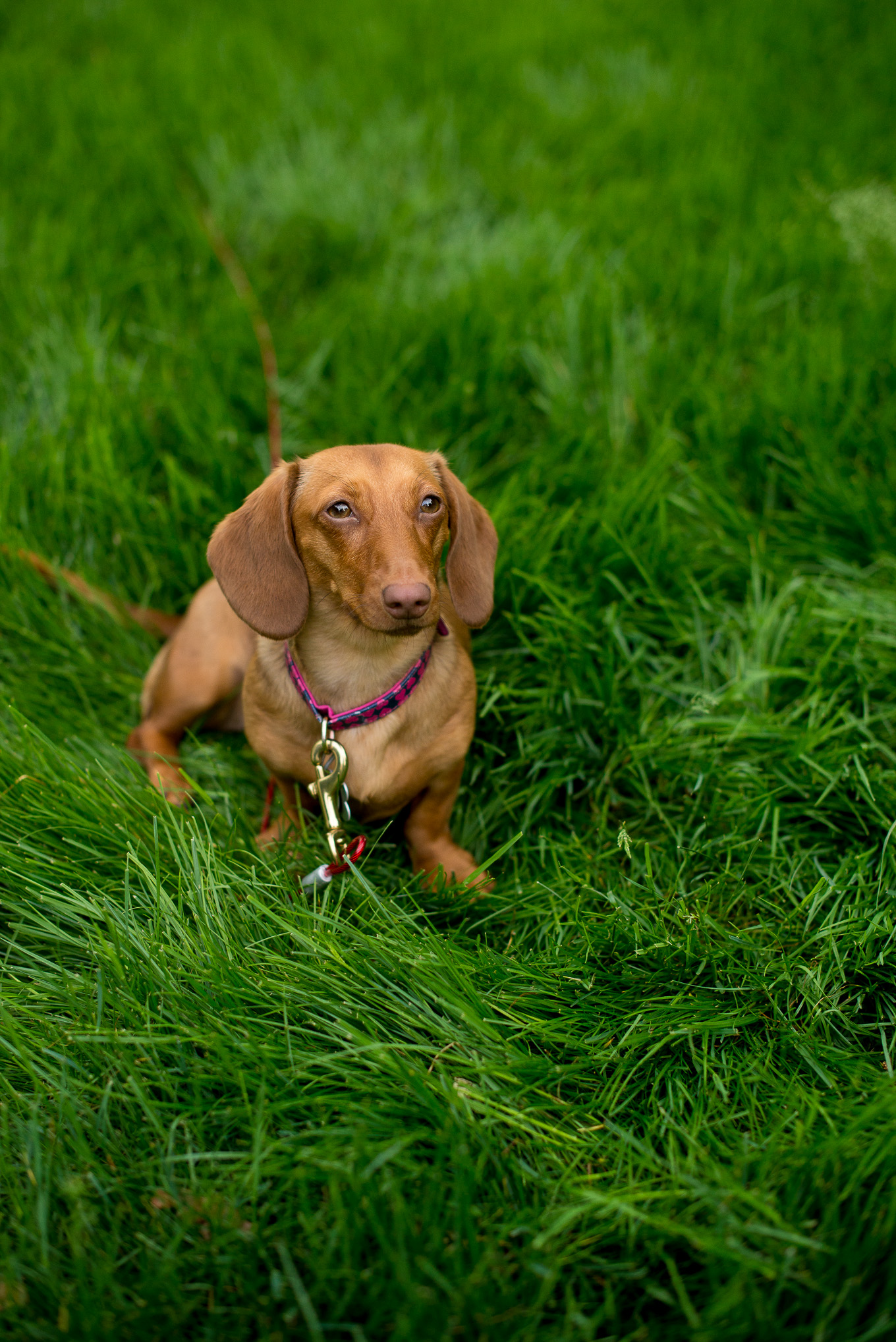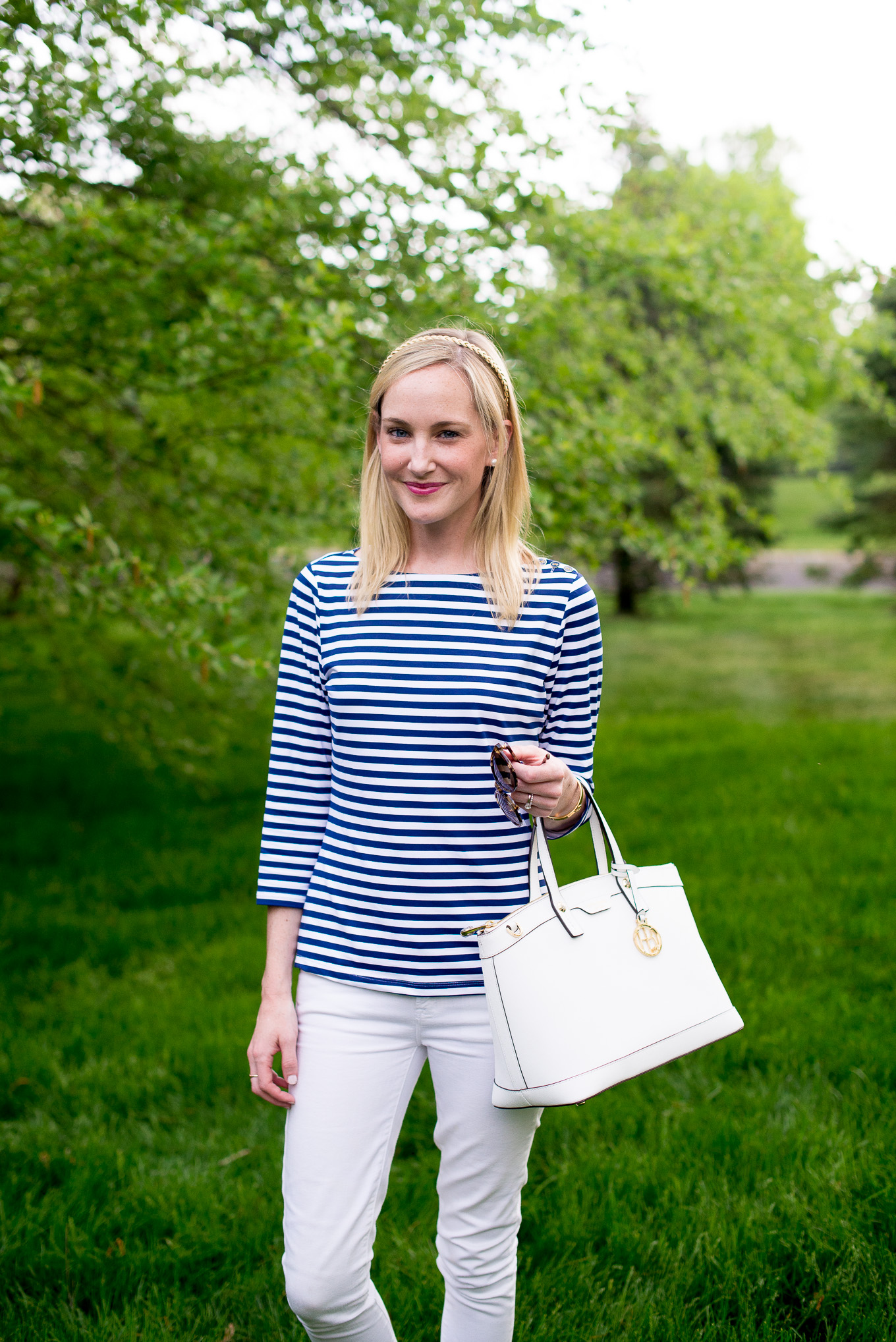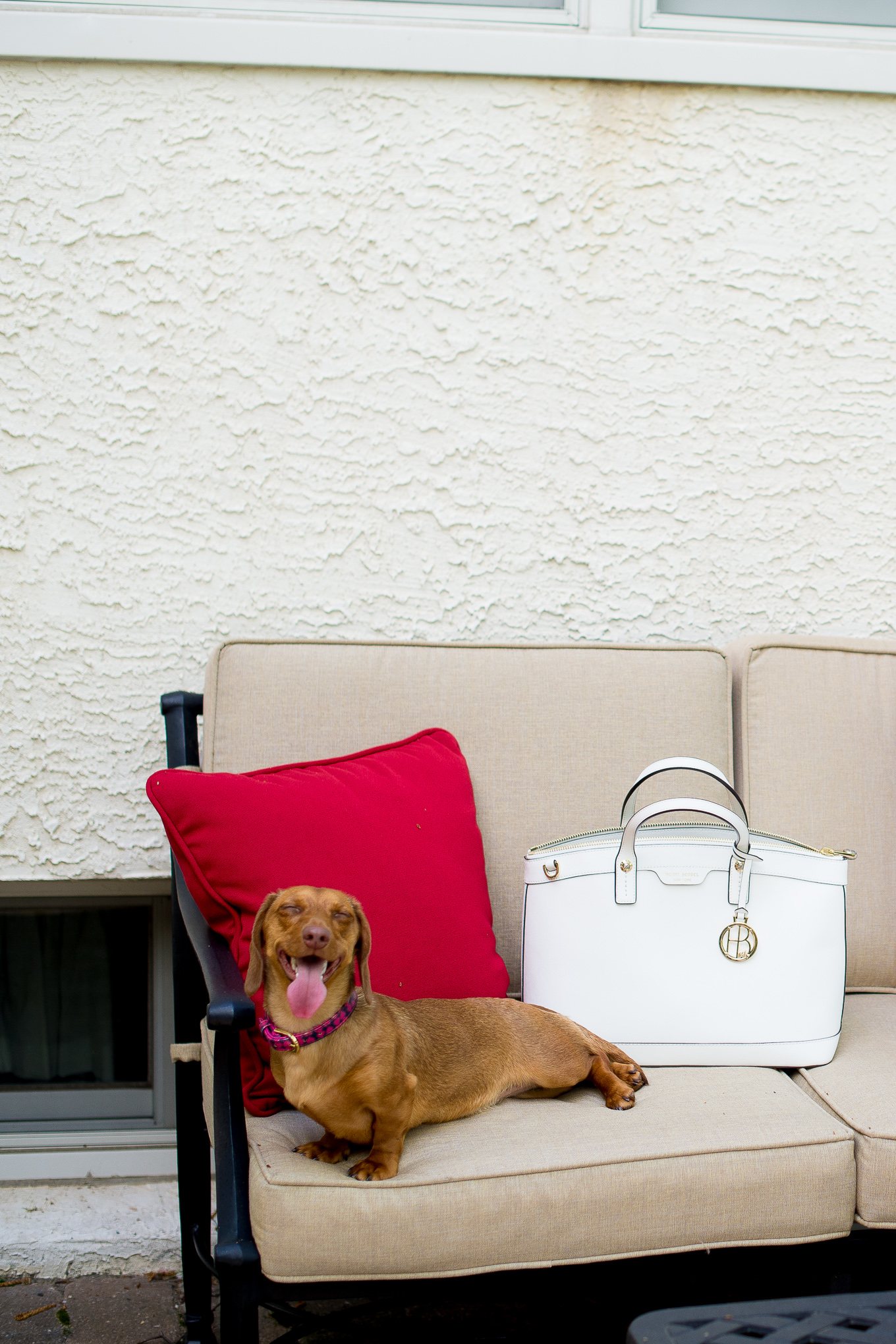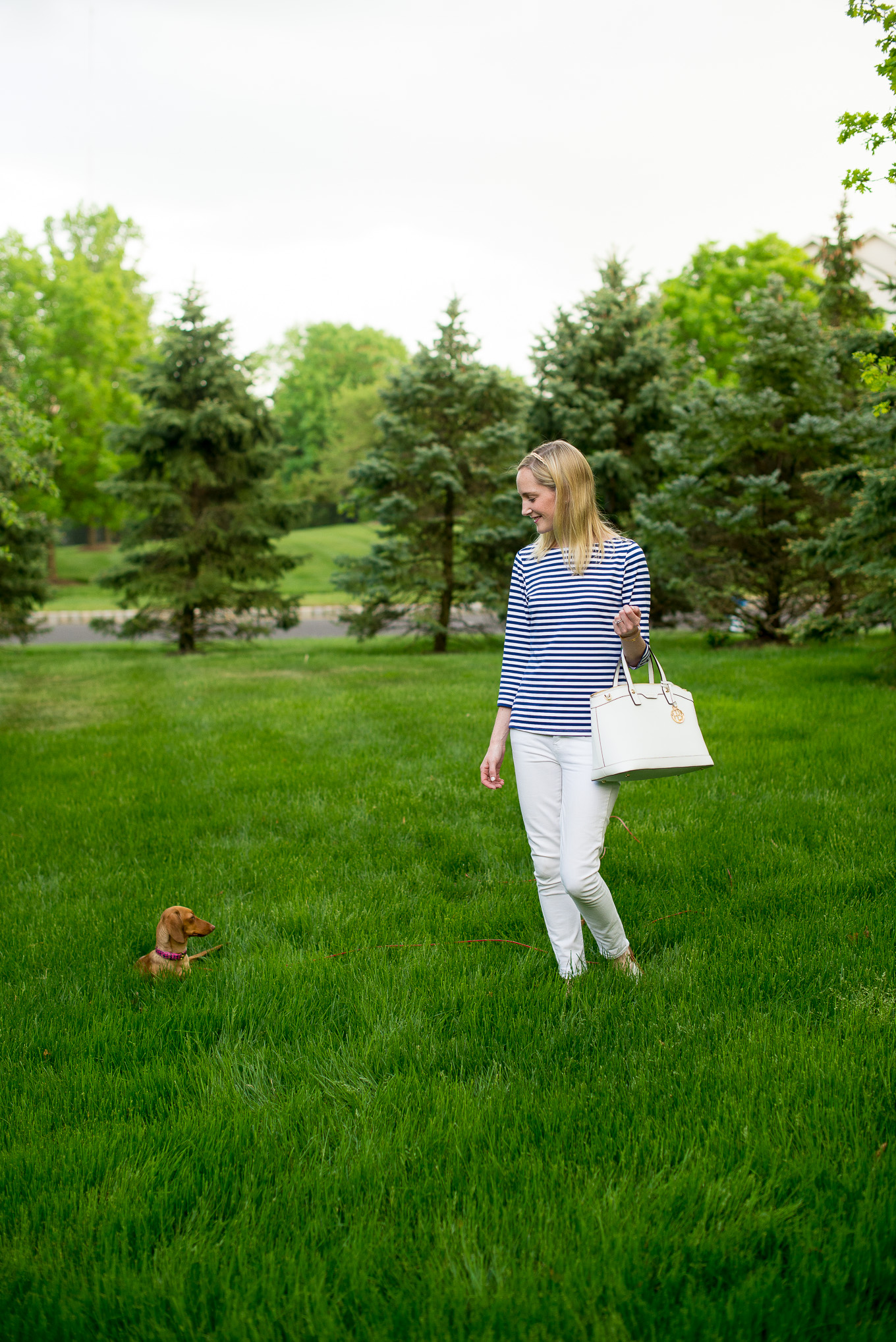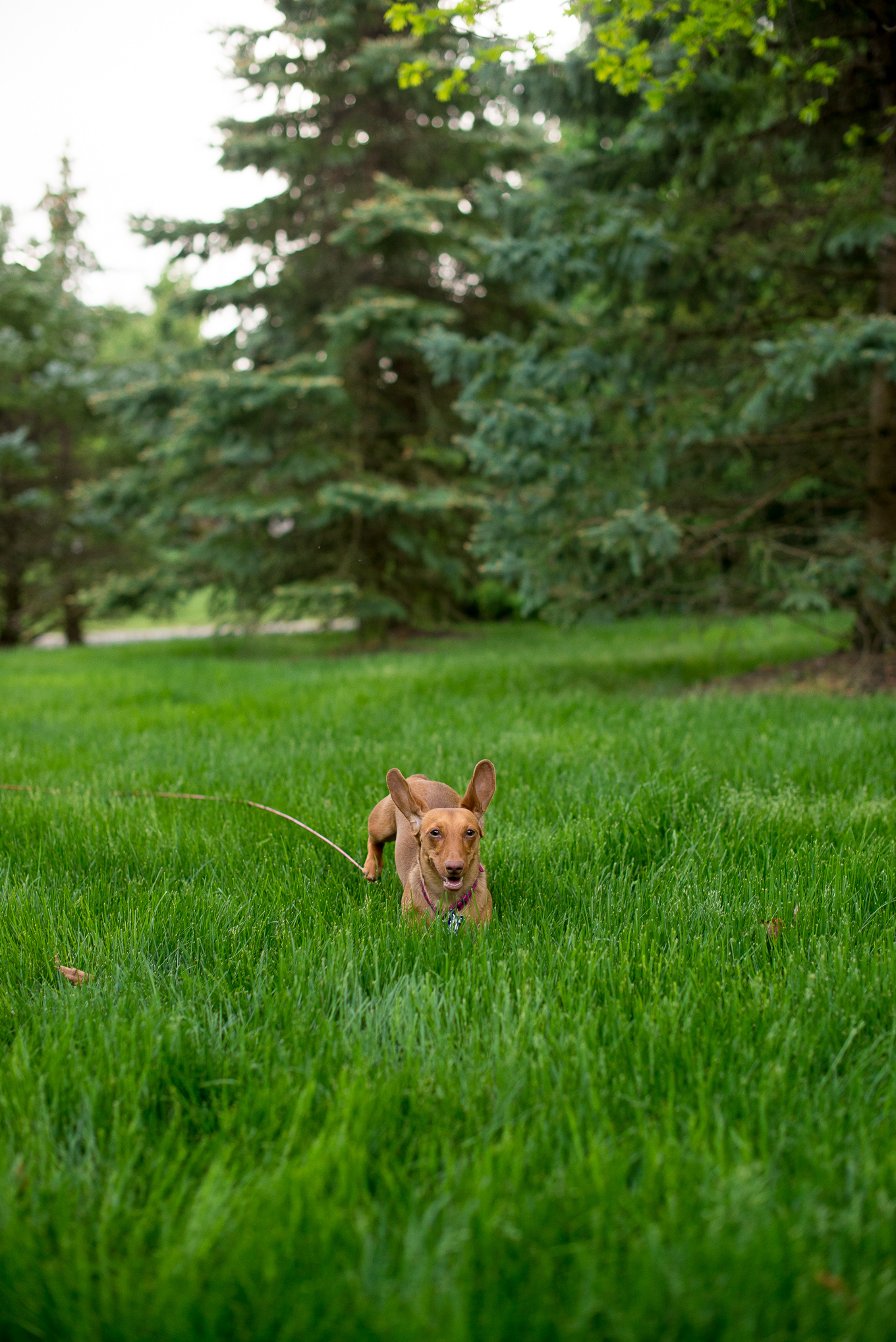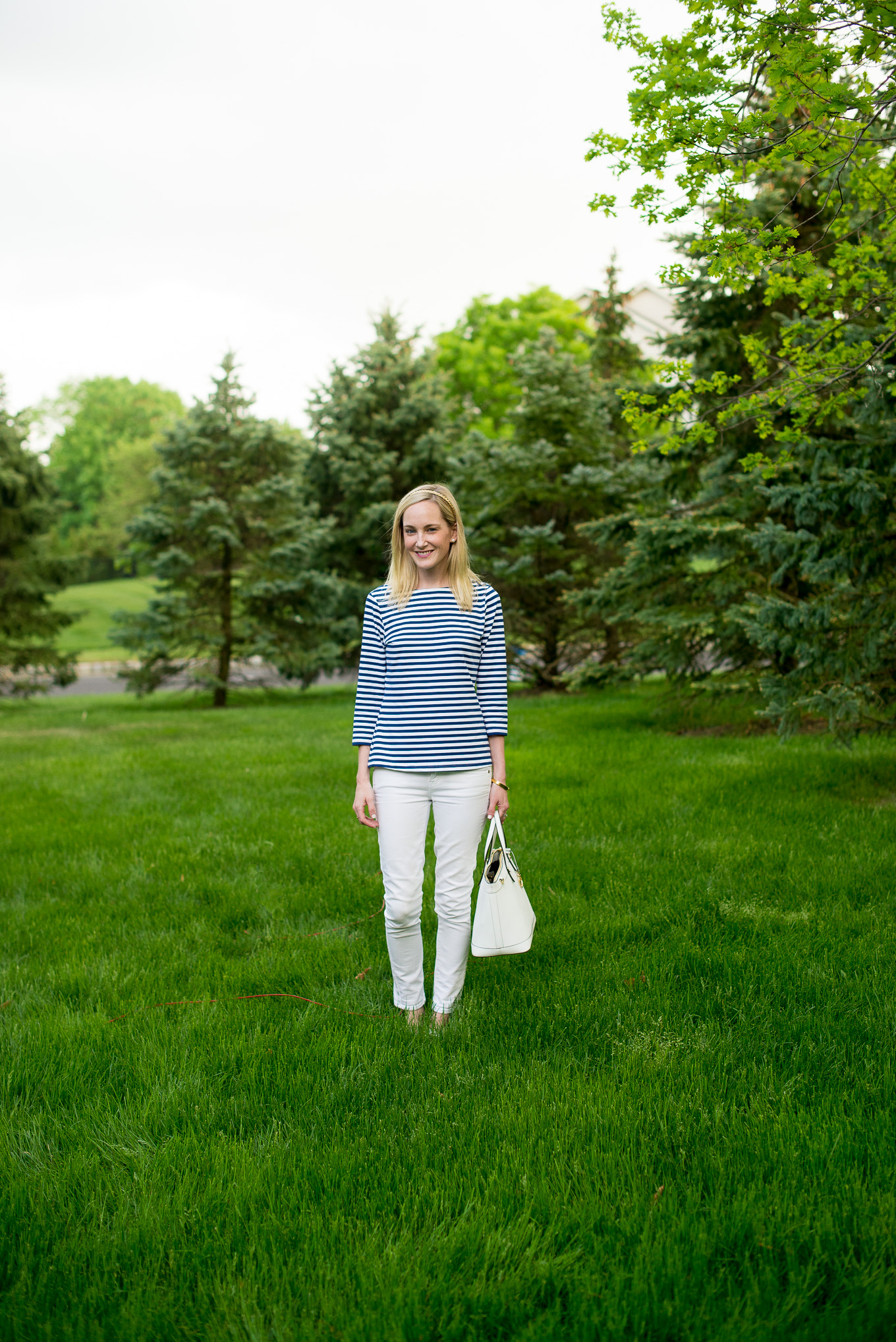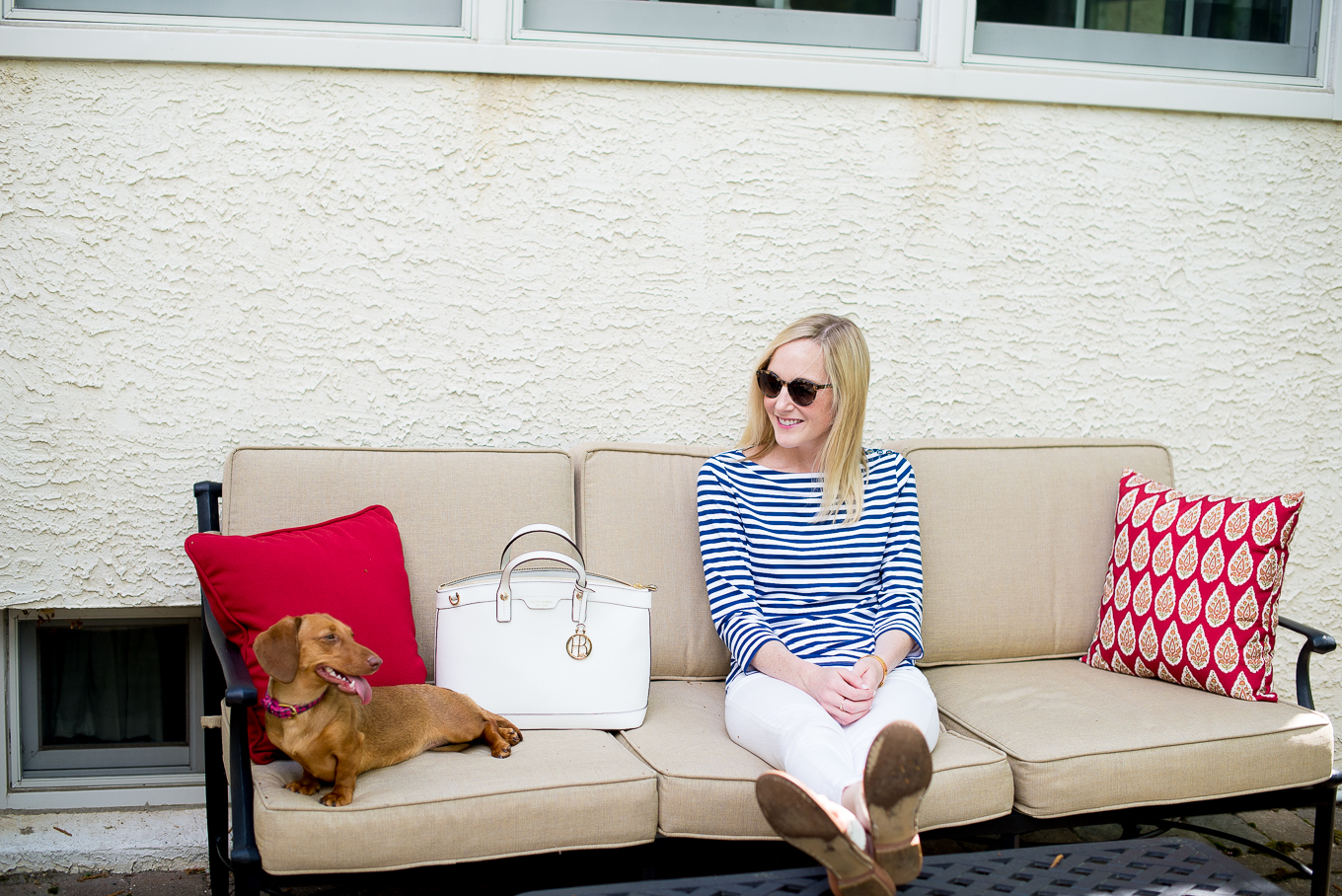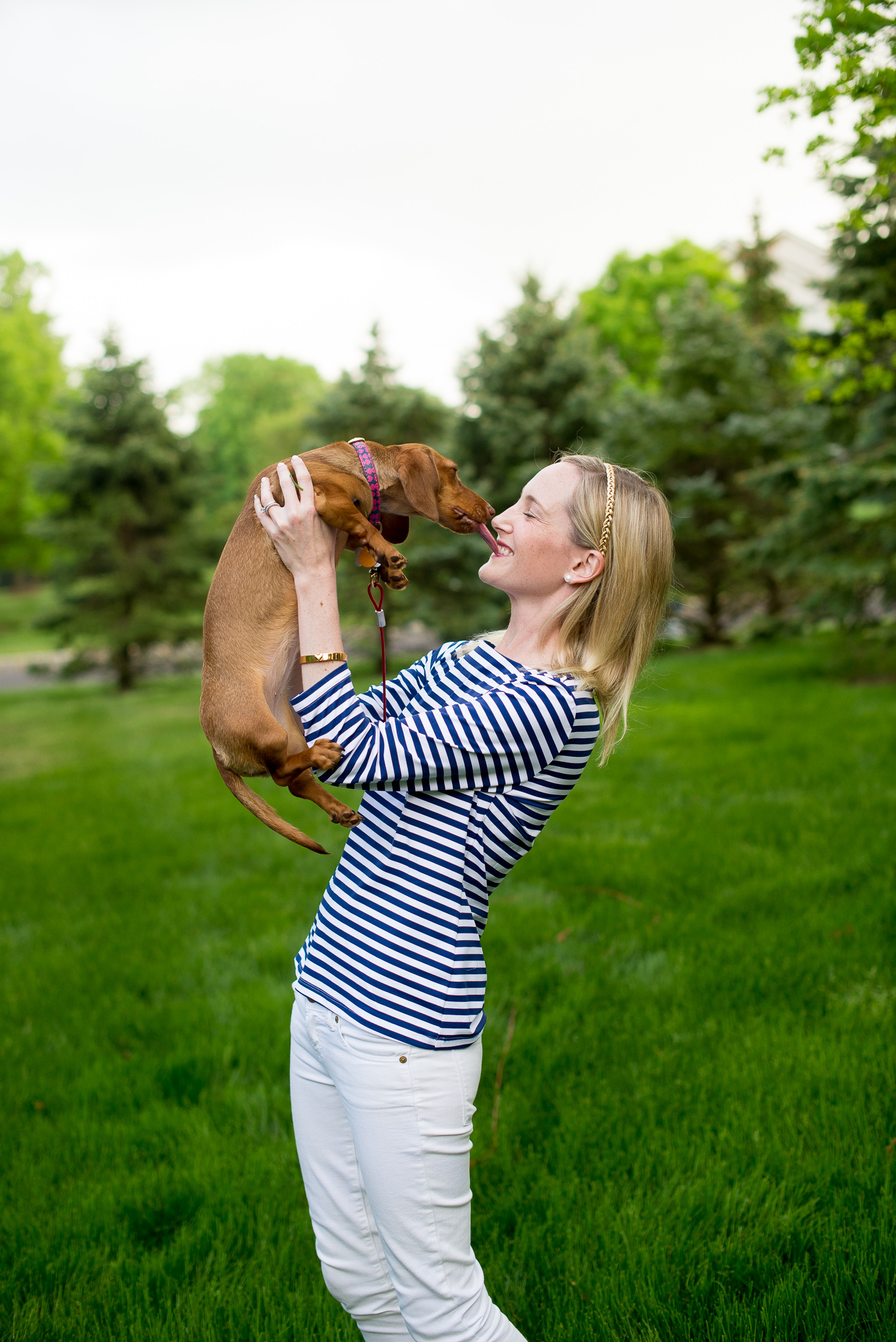 Yuck, Noodle. Thanks for taking my photos, Mom! (Killin' it.)
This post was sponsored by J.McLaughlin, but all opinions are my own. Thank you for supporting the brands that keep Kelly in the City up and running!