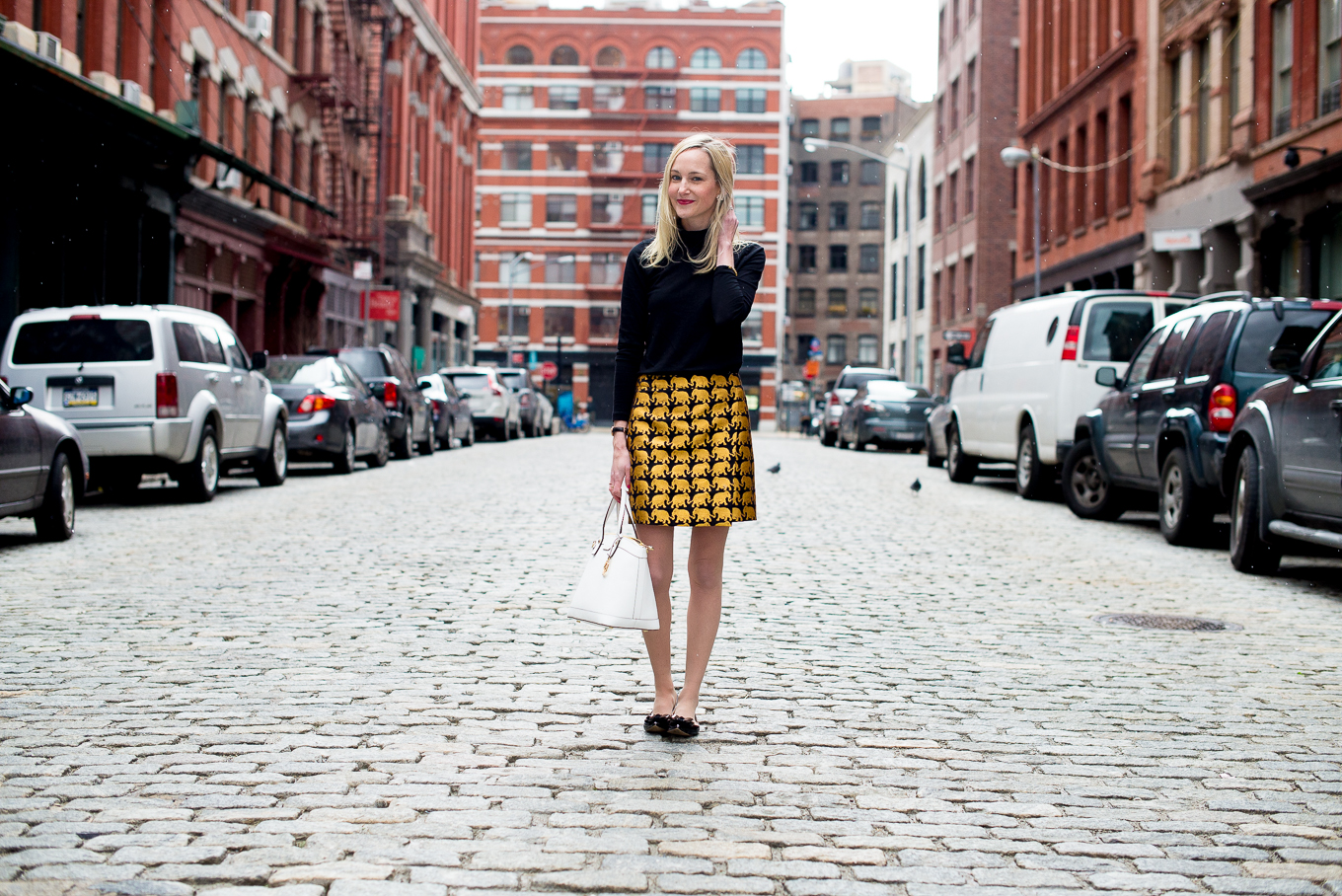 J.Crew Skirt (Sold out, girls' version here. Order up!) and Tissue Turtleneck / Henri Bendel Tote (c/o) / J.Crew Factory Bow Flats / Moon and Lola Earrings (c/o) / Daniel Wellington Watch (c/o) / Joyiia Bracelet (c/o)
Style blogging is a funny thing. For many, many reasons, haha… but one of my favorite reasons is because of the weird and awkward situations I regularly find myself in during shoots. Like I've said before, Mitch and I have our "sessions"—which probably isn't the correct word to use here, as they're usually just a few photos snapped during our walks around the city together—down to under two minutes. But I'm constantly surprised as to how many strange things can happen during such a short period of time!
Take this past weekend, when these photos were taken. Mitch and I had just gone out for brunch with my parents at Sarabeth's in Tribeca (my favorite of the Sarabeth locations!), and it started flurrying. I guess you can't really make out the snowflakes in these photos, but it was beautiful. Mitch took out the camera, I threw off my coat and ran into the middle of the street, and he started clicking.
To us, this is normal. We do it constantly, and it's lost its weirdness. But to other people? It looks bizarre, and I totally get that.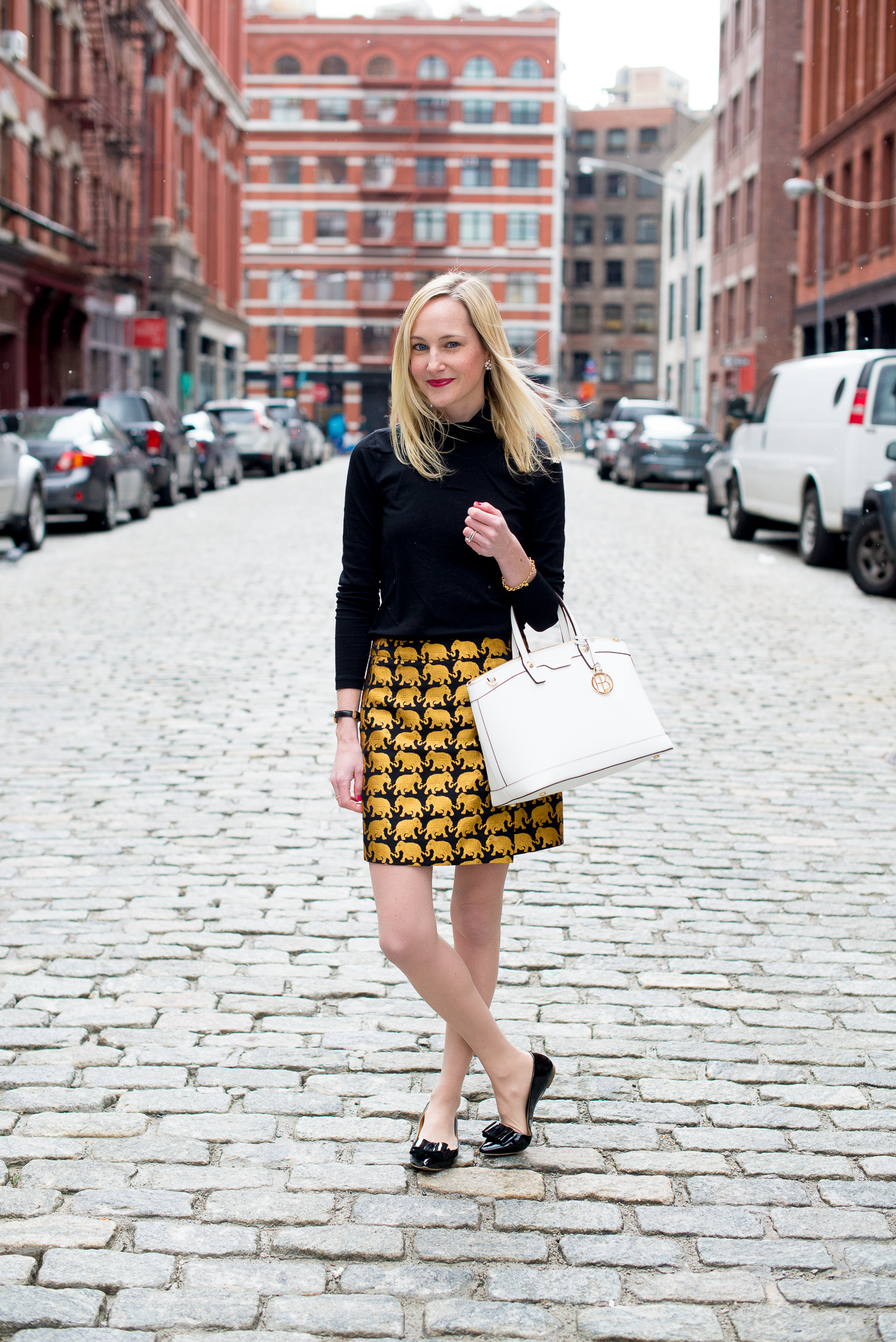 On this particular occasion, a really excited coatless man ran out into the middle of the street, too, and gestured to his (rather large) family in the windows of another nearby restaurant. The group looked just as excited as our new friend, and they were pointing, waving and taking photos on their phones.
I tried explaining that I wasn't famous—just a blogger—and apologized for disappointing them. But the man didn't seem to care. He proceeded to stand behind Mitch and snap away with his giant DSLR. And, as to be expected, my parents were in complete hysterics a few feet away on the sidewalk.
As ironic as this sounds, I'm not exactly comfortable in front of the lens–especially when there are strangers around. So, of course, I blushed like crazy in this situation, and froze up. Figuratively and literally, as we were definitely past 1.5 minutes at this point! And then we had to wait for the man to leave. Still not sure whether he left because he was cold or he'd given up on me.
I suppose there's a story behind every photograph, haha. And what I wouldn't give to see that man's pics. I'm sure he got some gems!
Oh, Kelly. Awkward since age 13, and still going strong. :)
(#memories — And my apologies for having to hold my hair down in every photo. The wind was intense!)
Do you have any photos with funny stories behind 'em? Please share!
J.Crew Elephant Skirt