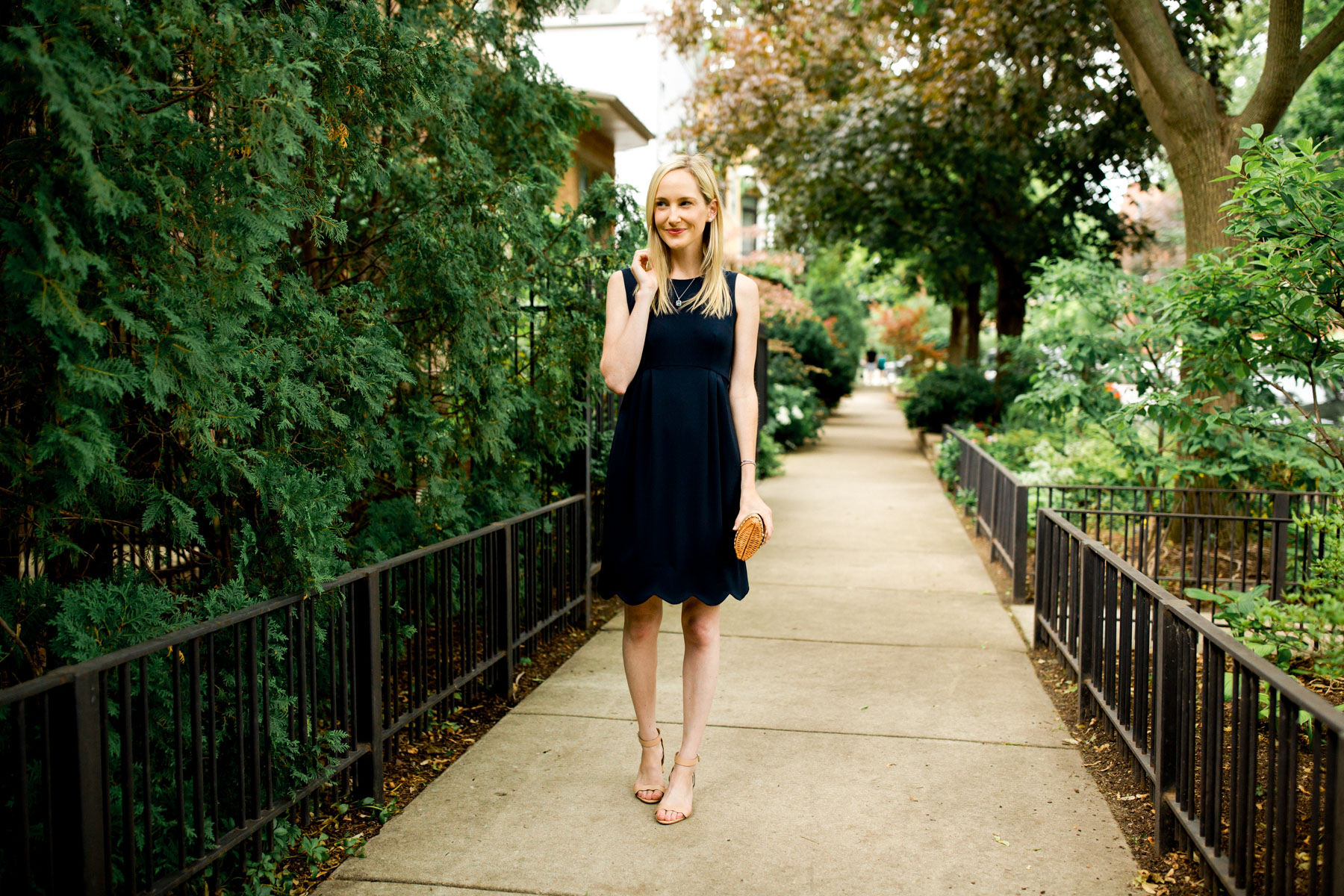 Topaz Necklace, Sapphire Bracelet and Diamond Bracelet c/o / Scalloped Dress c/o / Scalloped Sandals / Clutch c/o (Old, but newer styles linked.)
This post was sponsored by Jared the Galleria of Jewelry, but all opinions are my own. Thank you so much for supporting the partnerships that keep Kelly in the City up and running!
Once a teacher, I think you always view the calendar year as starting in September and ending in June. July and August are bonus months; much like weekends get tiny allotments in day planners, the summer months are totally separate, and you are a separate version of yourself when you're in them. This is a post from a really long time ago, and it's pretty embarrassing to look back on. ;) But read the John Updike quote. It's one of my all-time favorites, and it's exactly how Mitch and I feel about July and August. Anyone else feel similarly?!
Anyway, Tuesday was Mitch's last day of school for "the year," and it wrapped up his 10th year of inner city teaching. I think he'll write a longer post about his teaching experience at some point this summer, but for now, I'll just say that I'm so incredibly proud of him and this monumental accomplishment. I think it's easy to focus on the adversity and struggles; lord knows I did back in the Bronx. But today, I'm celebrating a whole lot of sacrifice, selflessness, dedication, compassion and hard work on the part of my husband. Ten years! You're amazing, Mitch.
The actual last day was spent out on the beach, and yesterday, we headed to Wrigley Field as a family to continue the fun. But last weekend, we decided to go out to a special dinner to celebrate 10 years. We went to Summer House, of course, because we're totally predictable. But hey! We like what we like, and we like it within walking distance so we can stroll with Emma. Mitch snapped these photos of me beforehand, though, so I could show you my look. :)
First things first: let's talk jewelry. I linked up with Jared The Galleria Of Jewelry for our celebratory night out, and selected this stunning blue topaz necklace from the Earthly Treasures Smithsonian Collection as well as this sapphire bolo bracelet from the Le Vian Collection and this diamond bolo bracelet. Honestly, I adore the bolo-style trend, so I was really excited to be able to stack two gorgeous sapphire and diamond bracelets, and I loved the fact that I could wear the bracelets separately for a daintier look. I also couldn't get over the necklace.
We joked the entire night that I was wearing the "Heart of the Ocean," but it seriously made everything feel so special. Besides my engagement ring and wedding band, I'd never owned a single "real" piece of jewelry, so wearing such beautiful pieces from Jared made the night one to remember. I mean, for goodness' sake, I positioned the bracelets and necklace in hydrangeas so I could take pretty photos of it, haha. They're that beautiful!
Through this little collaboration, I learned a lot about Jared, and I love that the company carries a great selection of jewelry at different price points. For instance, this bracelet and this bracelet look incredibly similar to the one I'm wearing in these photos! As for "The Heart of the Ocean," this necklace is close, too.
Oh! And I wore this dress by Camilyn Beth, probably my favorite dress designer out there. :) I'm dying over the Harbor Dress in periwinkle, the Ophelia dress, and the Careen Dress. (Those colorblocked sleeves!)
I'm off to start my first full "work day" in a long time, but below are some photos from our 10-year dinner. :) Congrats, Mitch. Love you so much!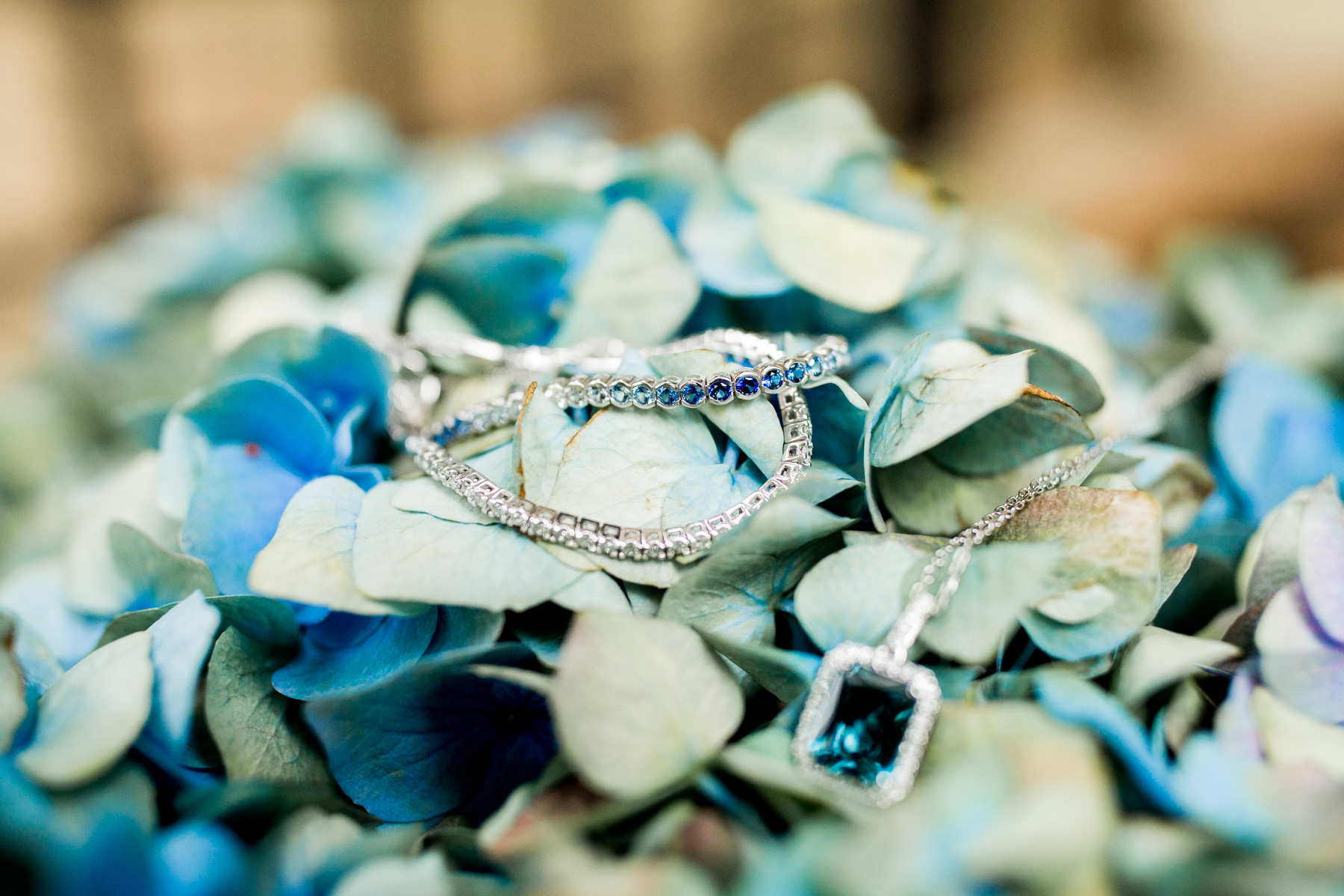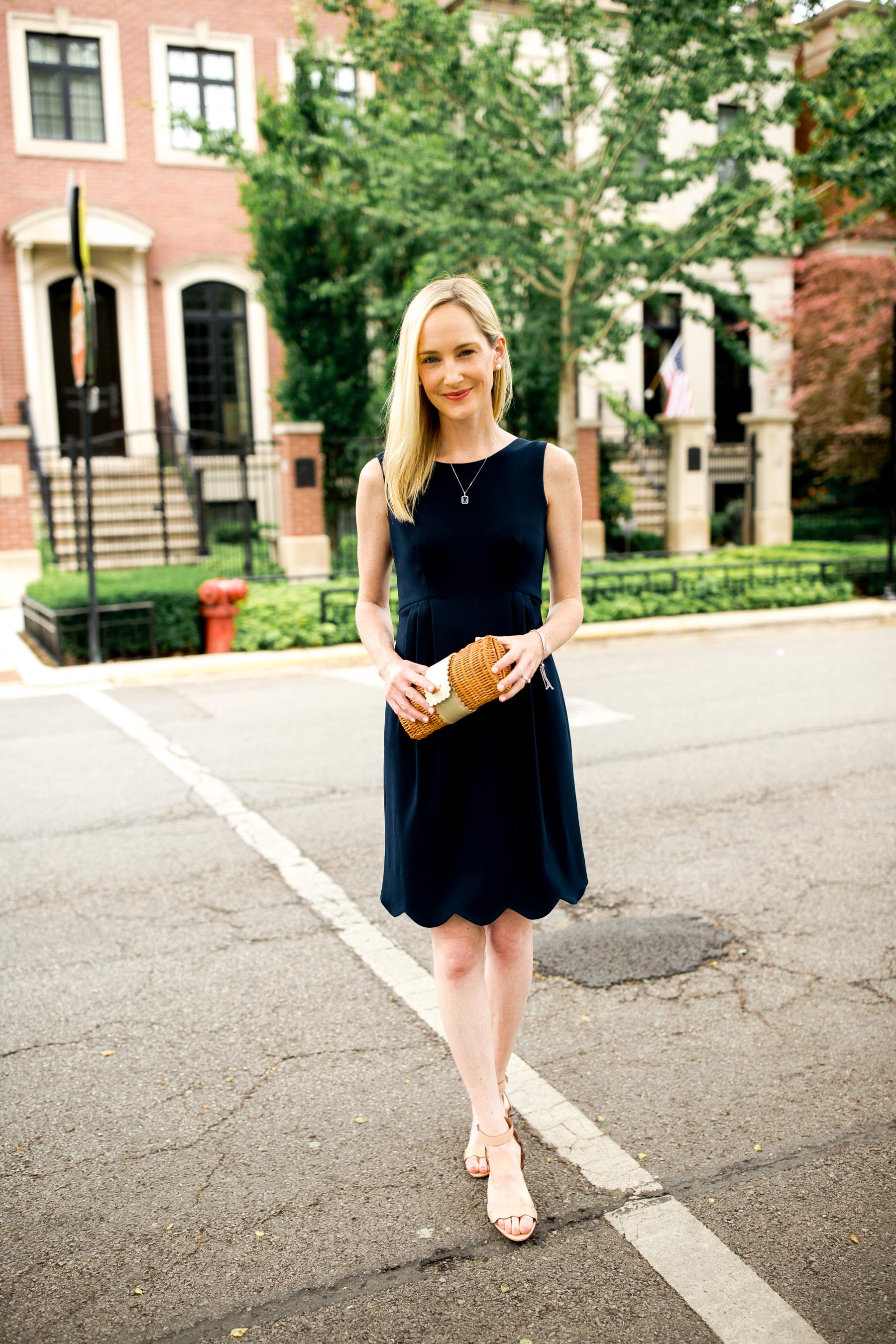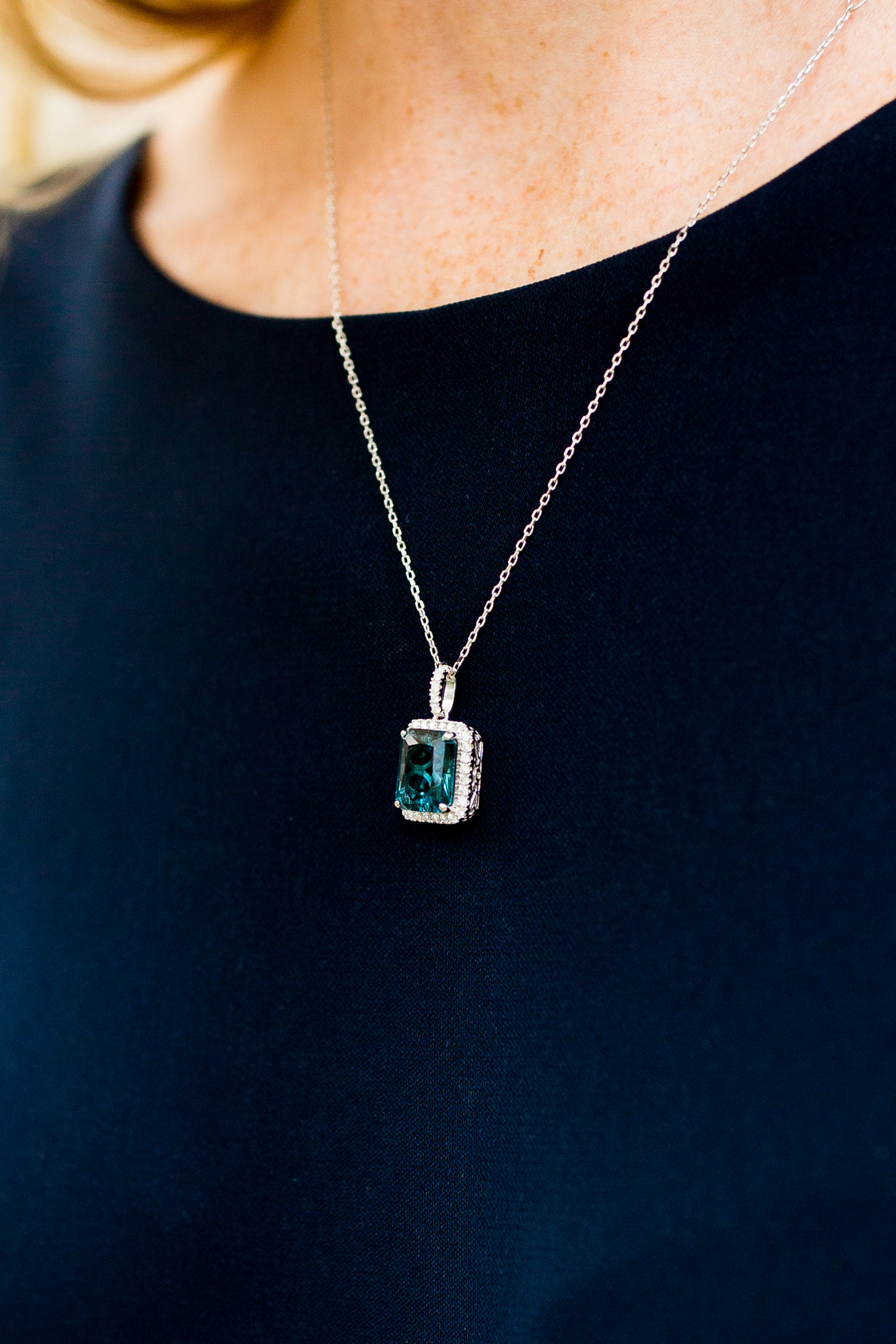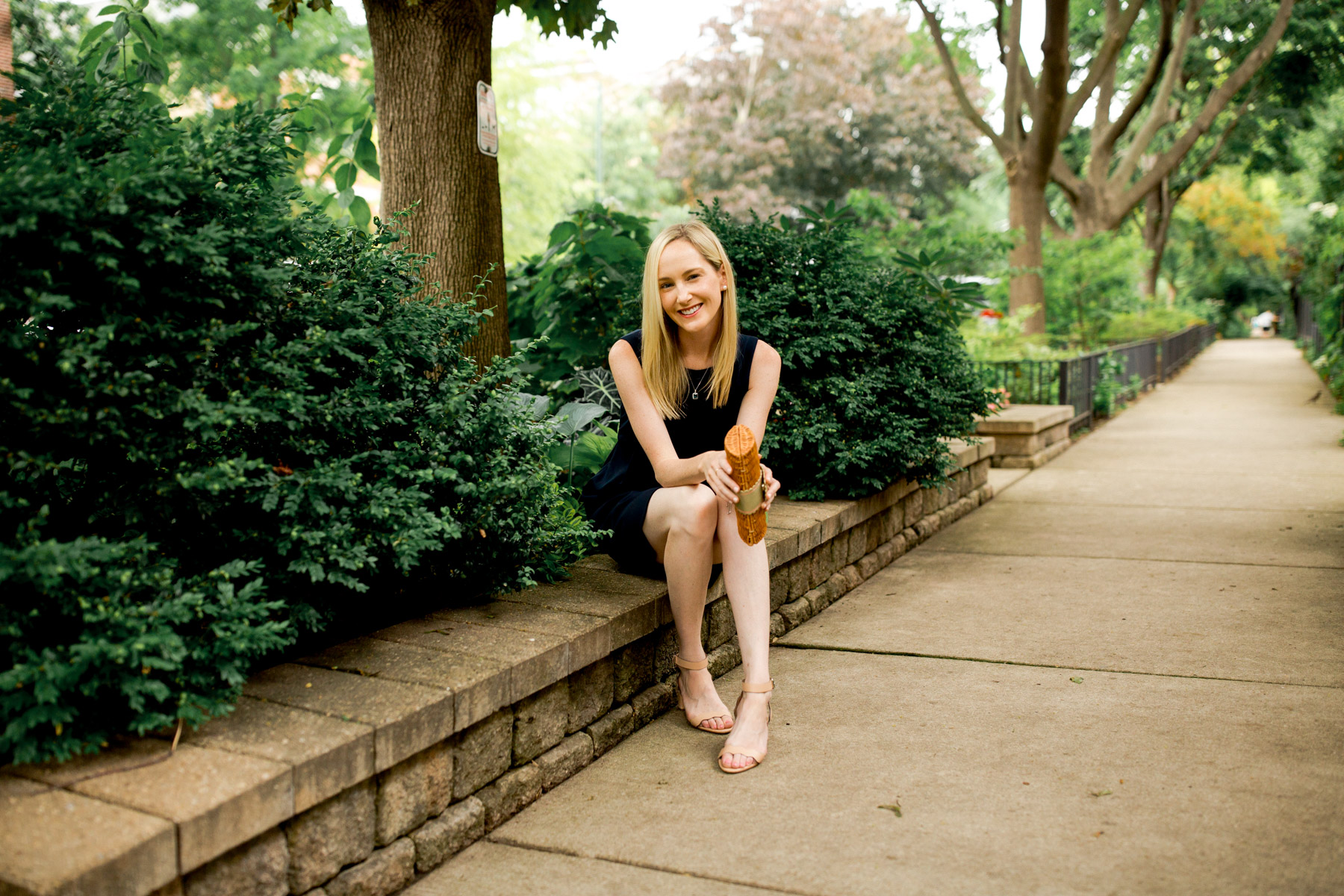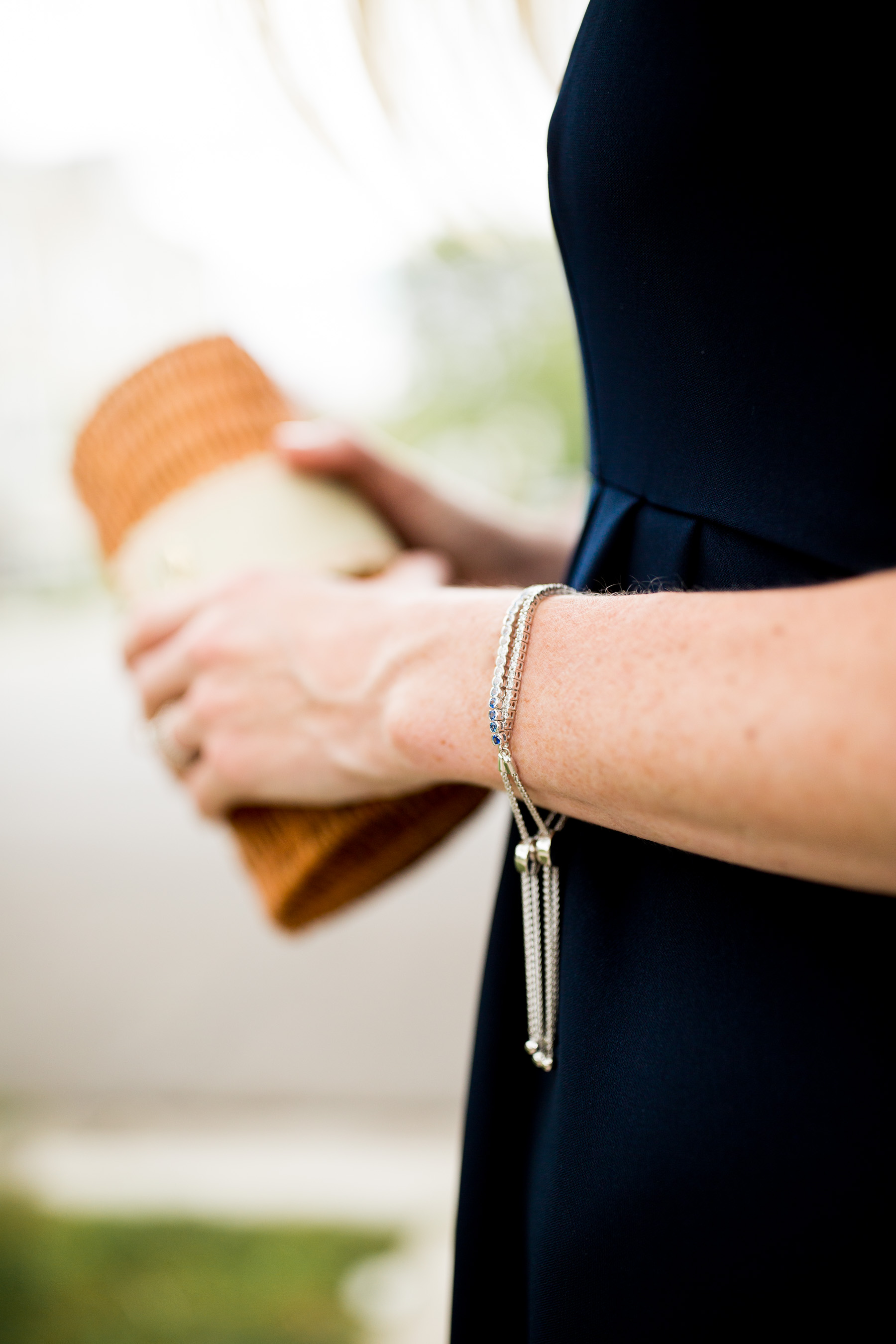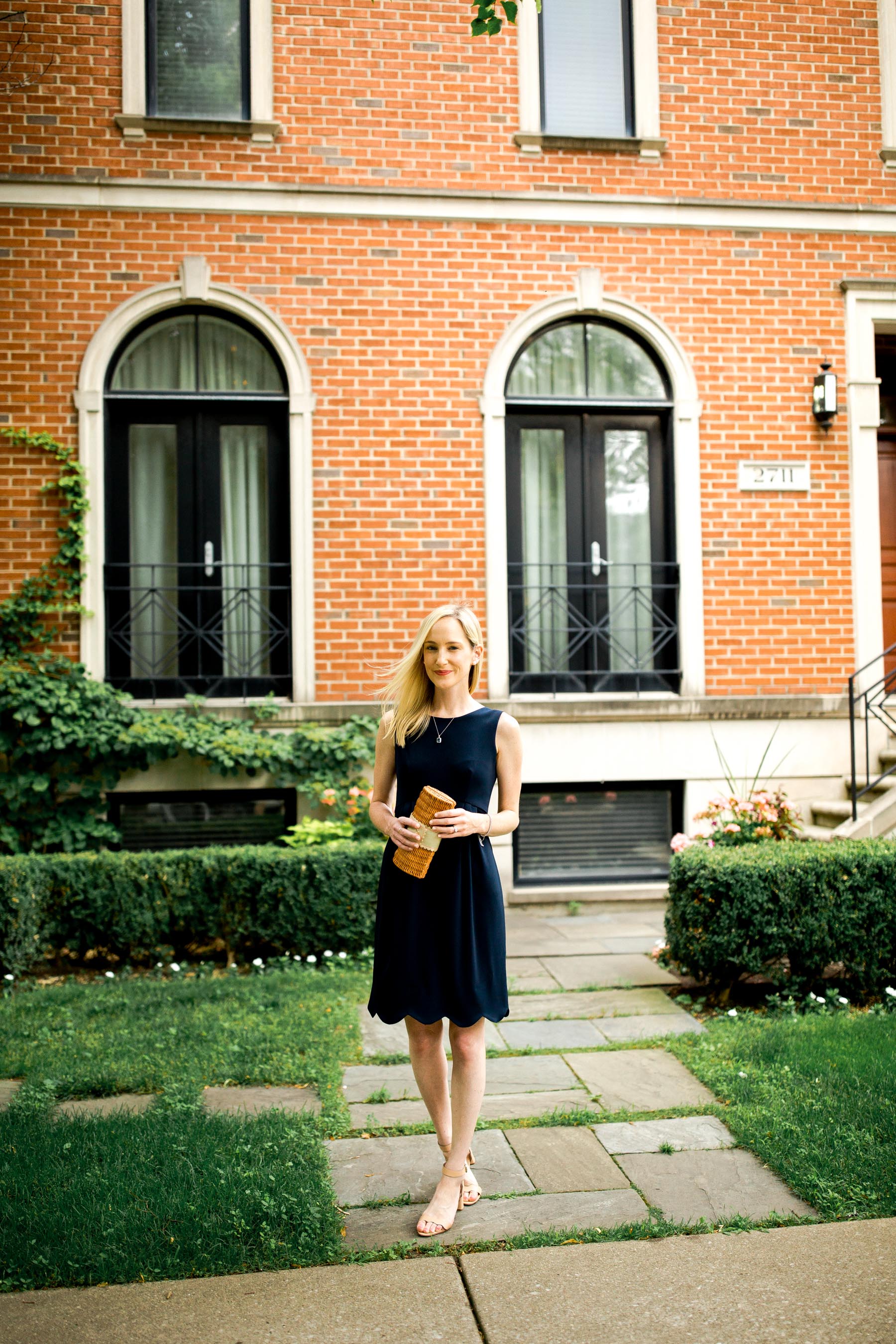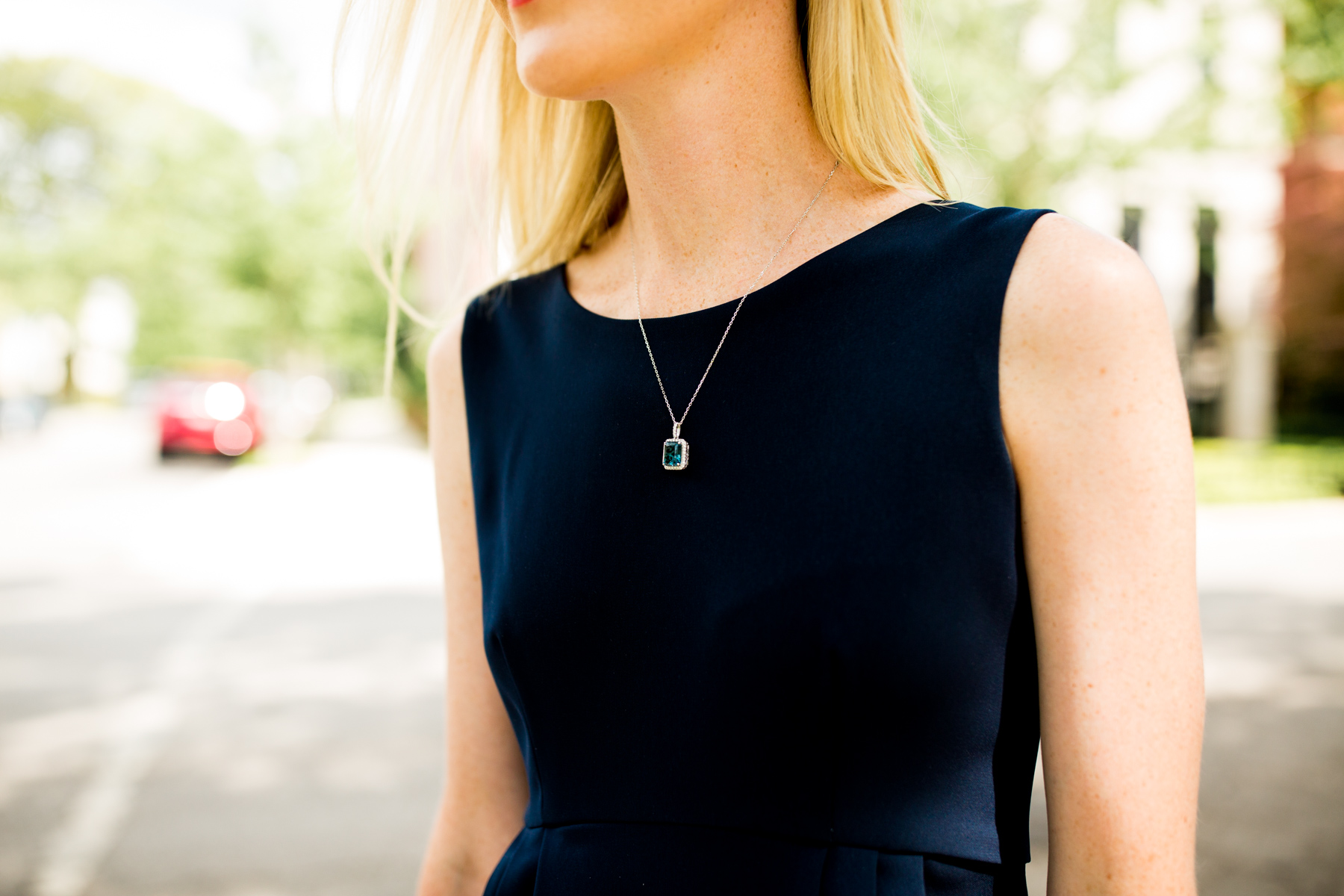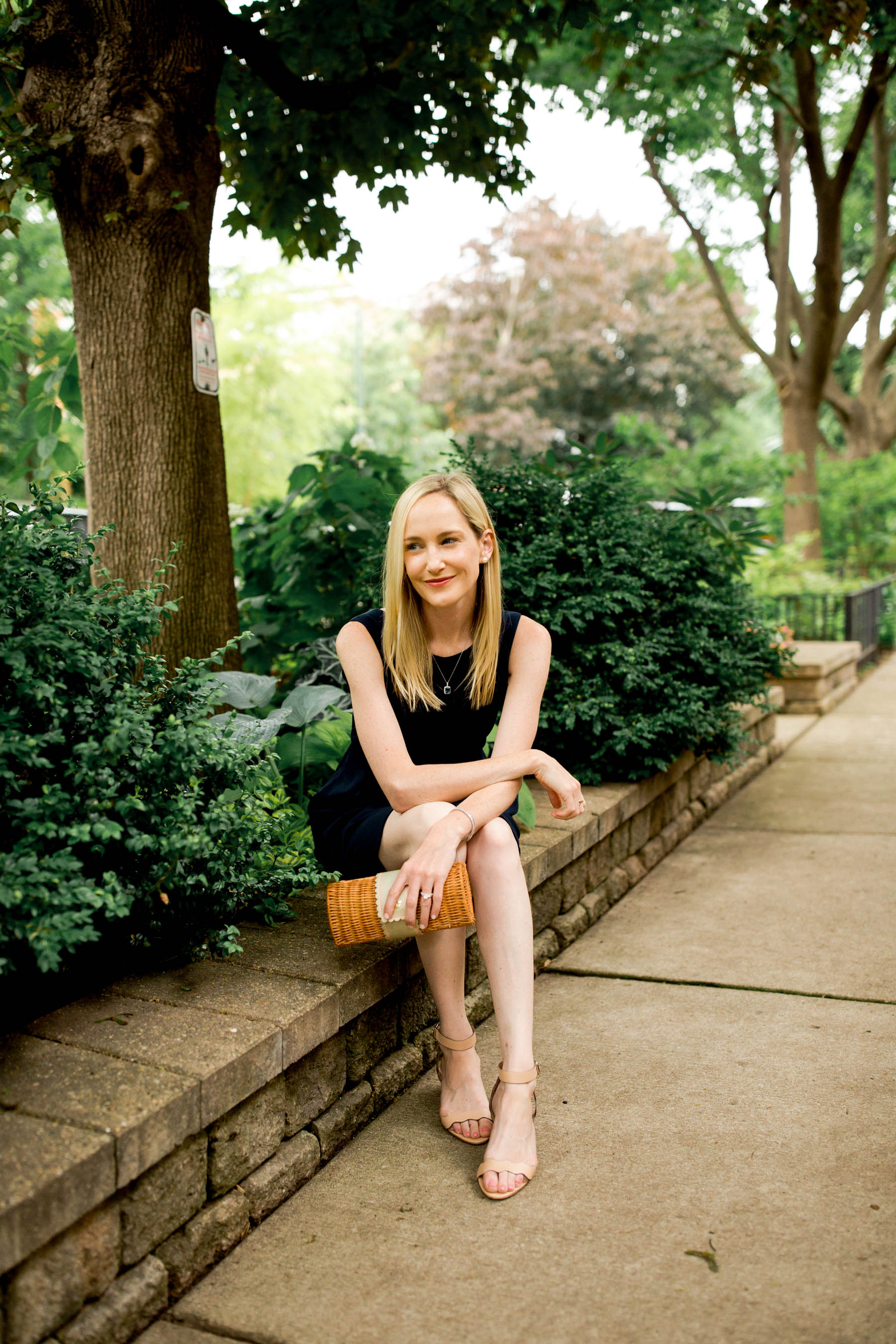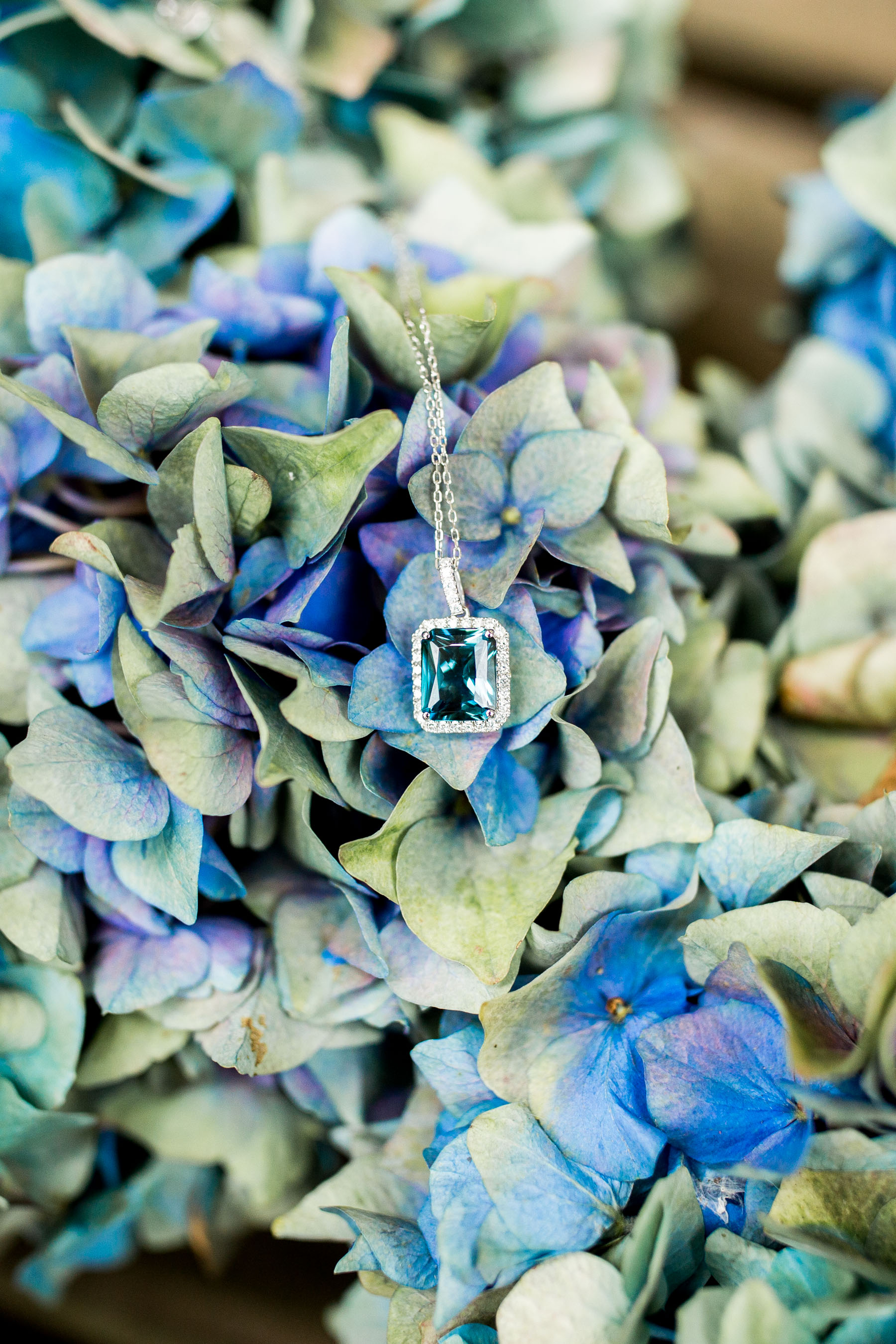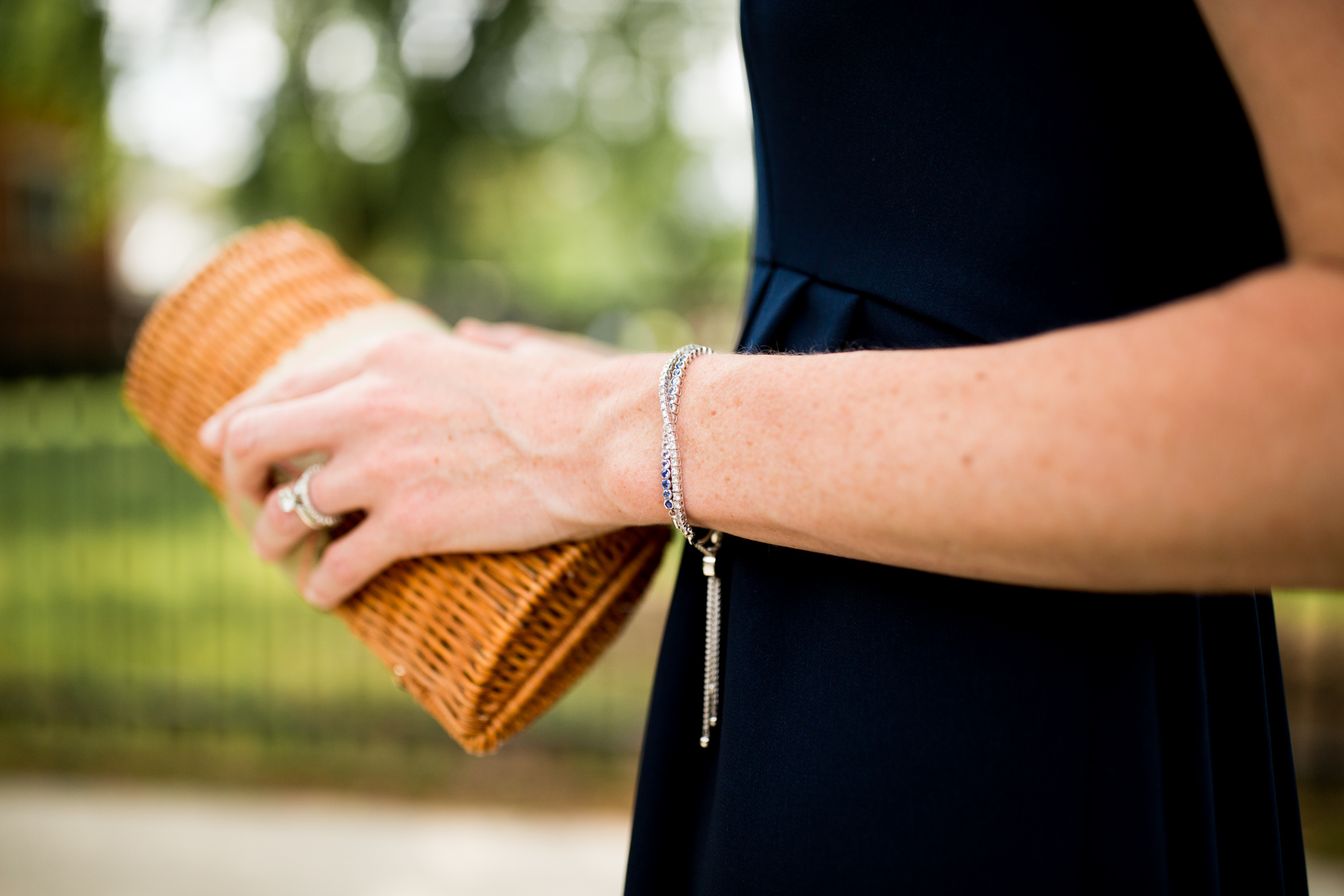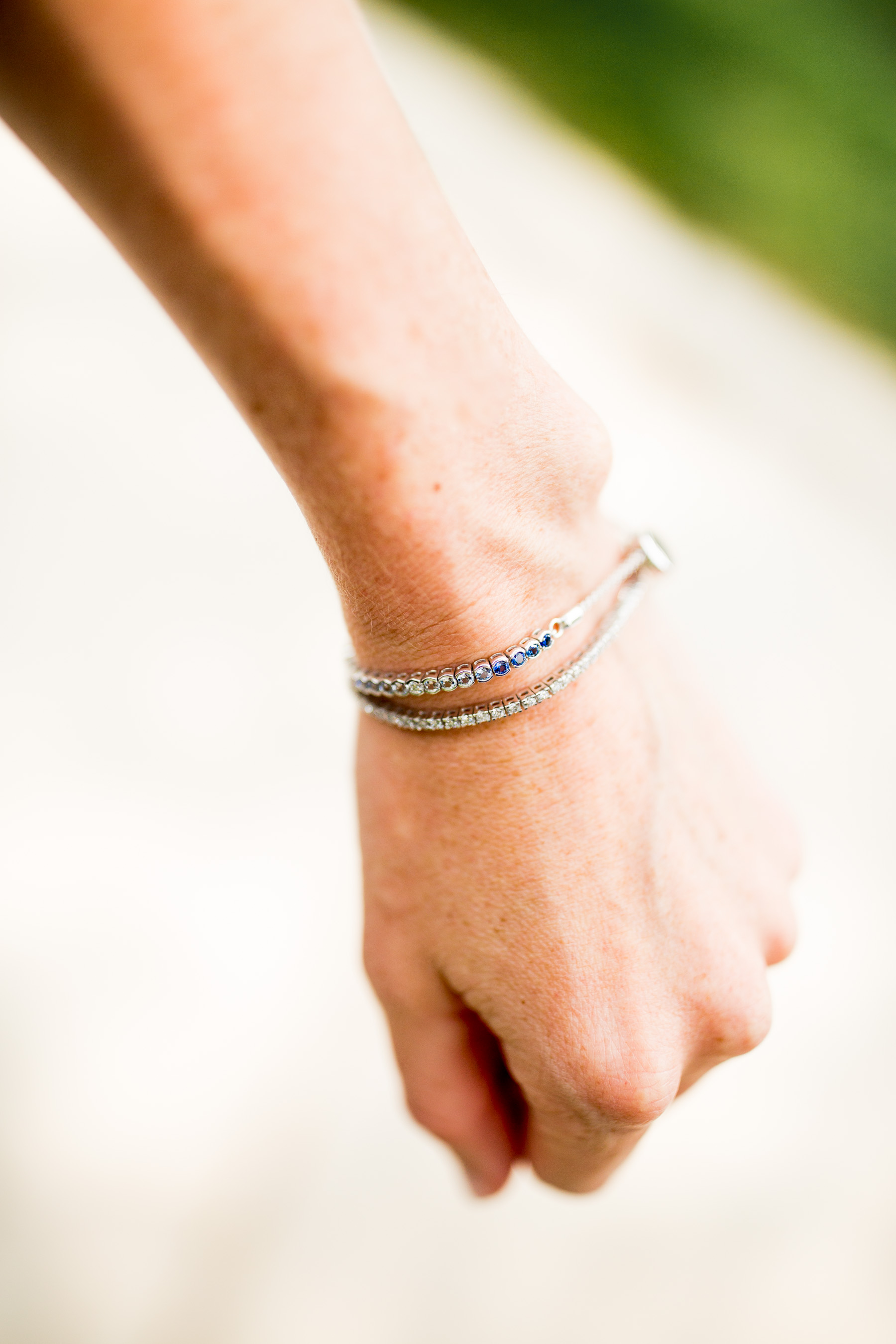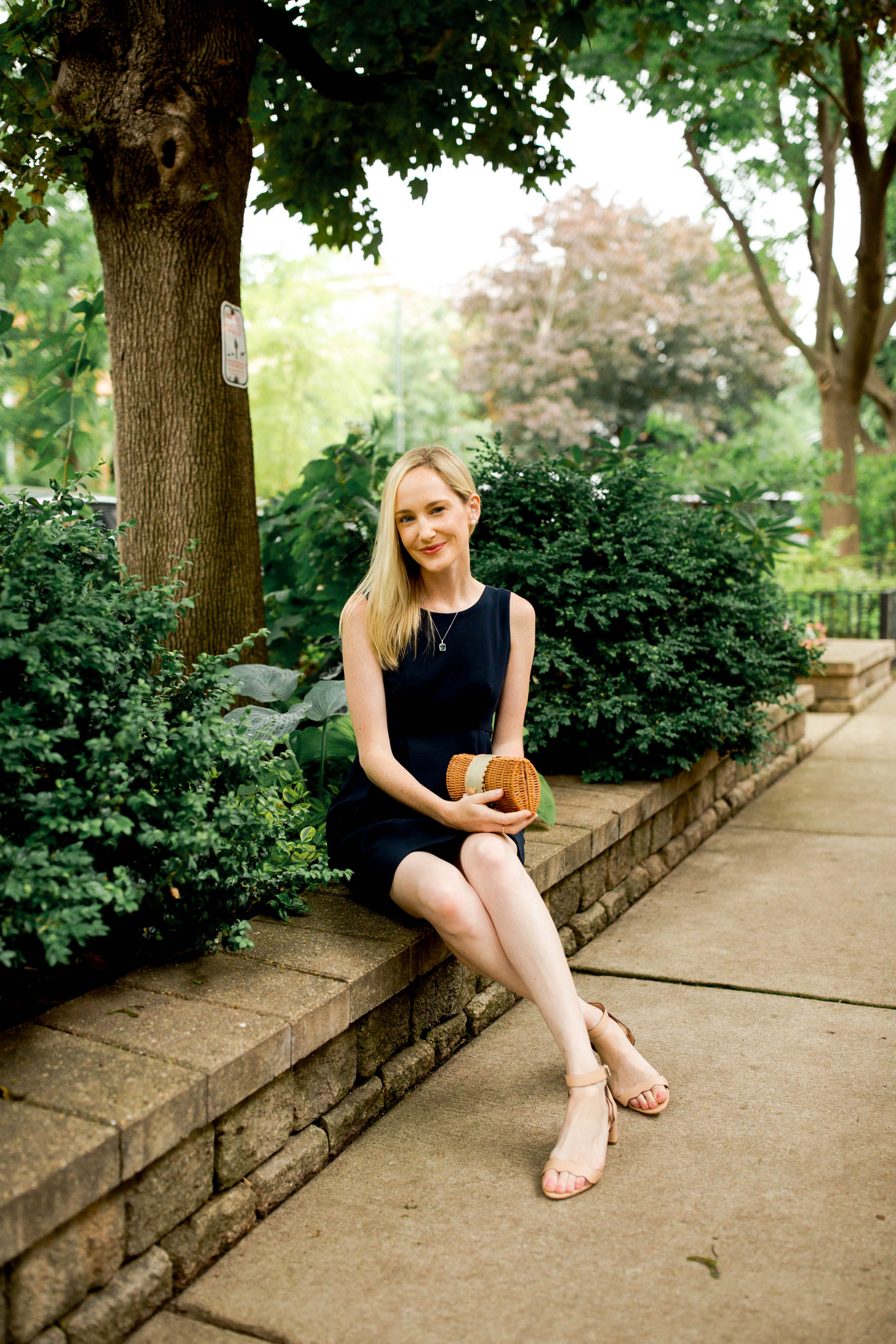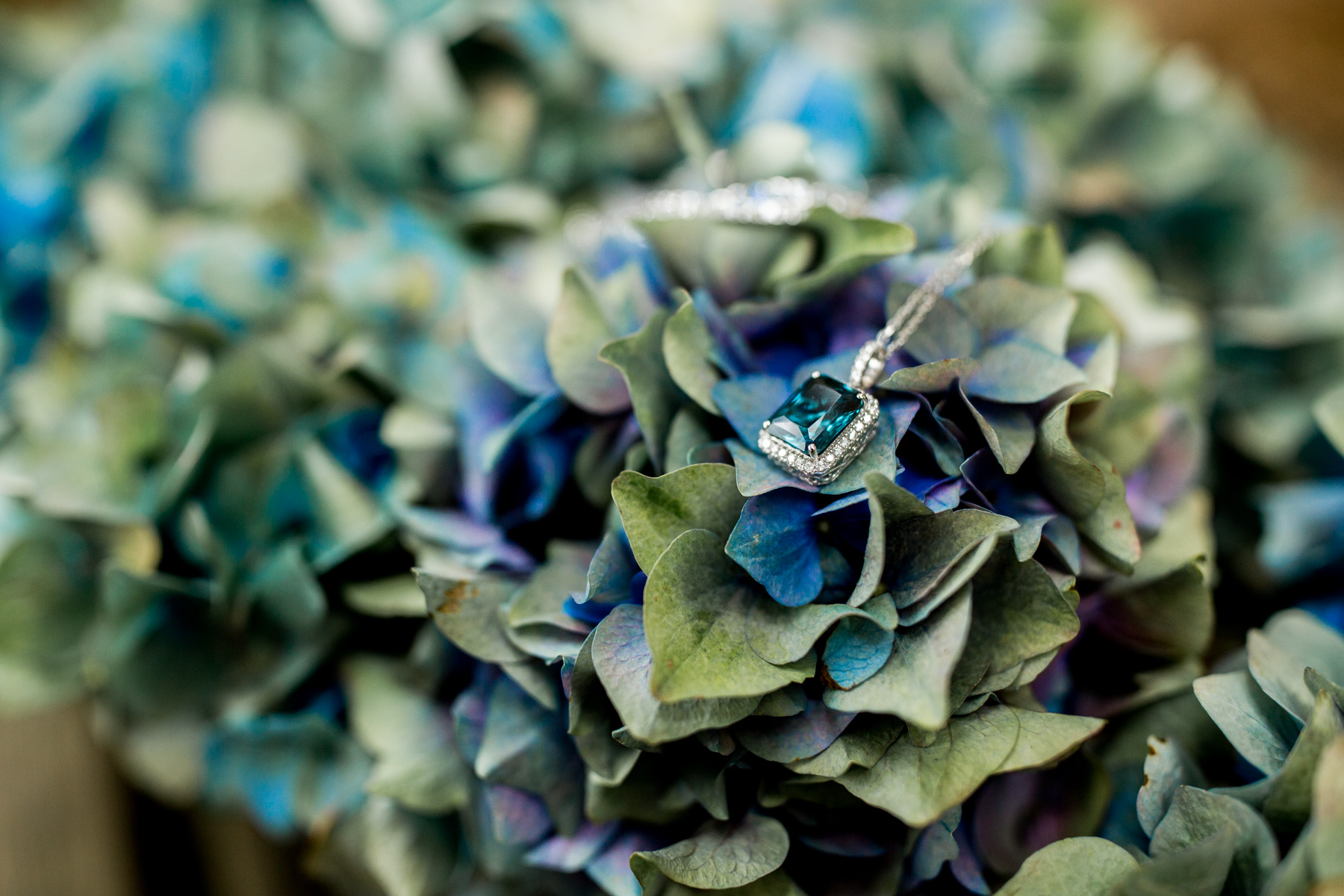 Shop the post:
Topaz Necklace, Sapphire Bracelet and Diamond Bracelet c/o / Scalloped Dress c/o / Scalloped Sandals / Clutch c/o (Old, but newer styles linked.)
This is a sponsored conversation written by me on behalf of Jared The Galleria Of Jewelry. The opinions and text are all mine.