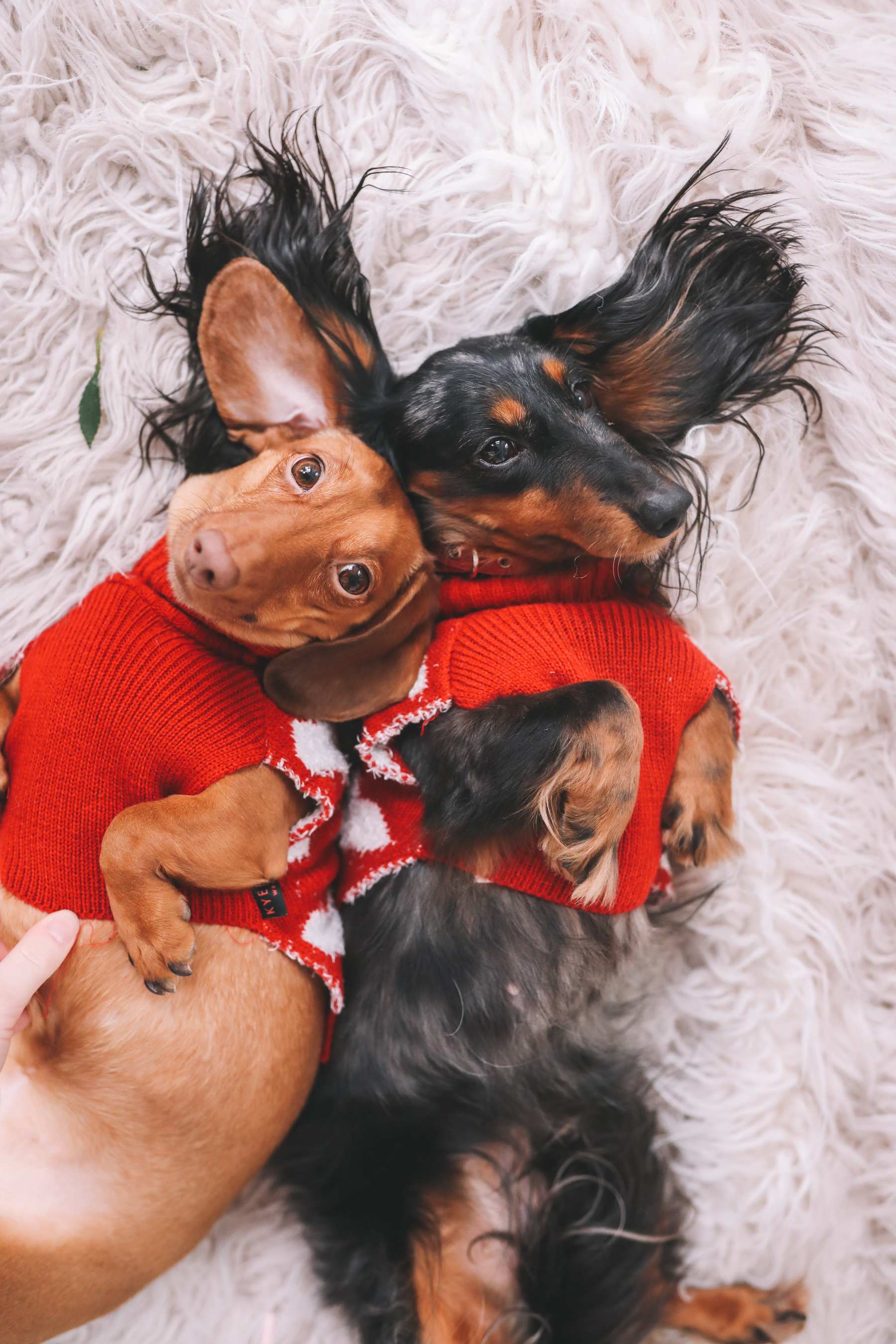 Guys. I have the most wonderful (and hysterical) news: Noodle is teaming up with her best bud for a MONTHLY DACHSHUND SERIES.
My amazingly talented friend Hannah–who runs Hannah Schweiss Photography here in Chicago–and I came up with the idea ruffly (😂) a year ago, and it's finally happening. Hannah's dachshund, Ember, just so happens to be the exact same age as Noodle, and they absolutely adore each other.
This month's theme is Galentine's Day. Hannah came and picked up Noodle one morning, and our two hot dogs had the loveliest morning together at DL Loft in Chicago.
Noodle and Ember will obviously be doing a Saint Patrick's Day feature in March, but I kind of want to squeeze in another get-together in February. Any fun ideas?! We're all ears, just as Noodle and Ember are. (I can't. This is too easy. 😜)
Anyway, please enjoy. This might be the best blog post I've ever published.
Photos by the amazing Hannah Schweiss Photography