Is this not the cutest photo ever? Clearly tuckered out after her first Christmas!
Shop the Nordstrom Half-Yearly Sale here, and scroll down to see my picks.
Hi, Friends! I'm currently typing this in the car. Of course, I won't link everything up or hit "publish" until we arrive at my in-laws' lake house, but writing some blog posts while on the road is definitely helping to pass the time, and I'm feeling quite productive right now, haha. So thanks for reading, guys! ;)
And I have to tell you: Mitch wrote the funniest blog post about what our 12-hour road trips to and from the Midwest and East Coast are like. While he's still putting the finishing touches on it, it should be going live soon! Oh, and if you're wondering, I'm able to blog from the road because of this Maxboost 300W Power AC Outlet. It's not a wireless internet connection; it just allows me to keep my laptop charged. But we are considering paying for wireless this summer, when we'll be doing even more driving. Do any of you have a wireless internet plan for your laptop?! If so, I'd love to hear what service you use and if you like it. (Month-to-month would be ideal for us, as we do most of our driving during the months of July, August, November and December.)
Anyway, what have I been doing during this dreadfully long car ride? Watching Emma sleep (I can't get enough), chatting with Mitch (one-on-one time!), tracking tornados (Never should have watched "Twister" as a child), and picking out my favorite products from Nordstrom's Half-Yearly Sale, which is going on now through January 2nd. Yes, we're just wrapping up—see what I did there?—the biggest shopping season of the year. But as the name of the sale indicates, this is HUGE, and if you're looking for some essentials to get you through winter, now's the time, as the savings are awesome and everything ships (and returns) for free!
Below are my faves. :)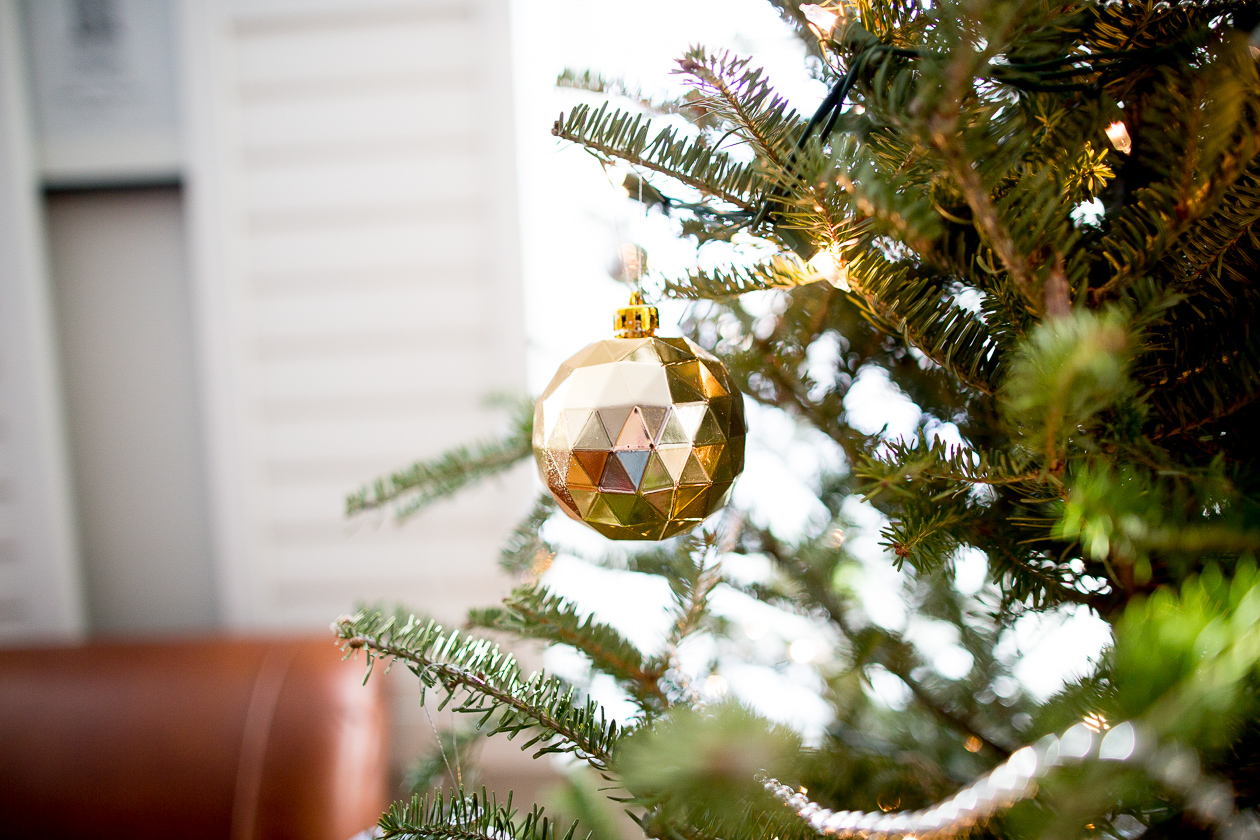 Shop my Favorite Sale Picks:
This is my favorite sweater of the year! It's SO cozy. I'll admit that I probably purchased it one size too large. It runs oversized, so I'd order your regular size or one size down depending on the look you're going for.
I HATE being cold at parties and events during the winter. It's why you've seen so few dresses and skirts on the blog this season. But this furry scarf-like thing looks super warm and fancy, and I could totally see myself wearing it when I need to dress up.
I know I talk about these boots WAY too much, but they're the best, I wear mine every day, and they're still on sale. I pretty much entirely ditch the heels during January, February and March in Chicago, so these—especially the black—are essential.
If you live in a warmer location, how gorgeous is this lacy dress?! Let me live vicariously through you…
I've seen this dress a lot this year, and think it would look adorable with over-the-knee boots.
A great deal on a classic anorak. I also love it in pink.
This is a beautiful sweater, and I'm SUCH a fan of Halogen.
Pleione makes my favorite blouses, and this one is a classic.
BP crewnecks for the win. What a steal.
This navy dress is so cute! But it's not for a Chicagoan. ;)
A beautiful green cable-knit infinity scarf for under $10!
THE FRINGE SCARF OF THE SEASON IS ON SALE! It's under $15 and sure to go fast. Grab it before it's gone!
I really, really love this fur wrap. Mitch says no, and that we already own an animal.
This cozy cardigan is the stuff that Pinterest is made of. ;)
Trying to resist buying this cozy sweater dress. So cute with over-the-knee boots.
Ah, the ruffled pink sweater. Not too many sizes left, but if you're one of 'em, nab it!
The perfect glittery shift dress for New Years.
I've never heard of this brand before, but these loafers are adorable.
The Coach riding boots! My mom loved them so much that she ordered them!
I love this gold dress, and have since it came out. Why do I already have my New Years dress?!
Nothing beats Lysse leggings.
A super affordable cozy sweater.
This velvet top looks cozy and warm yet fancy!
Love love loveeeeee this houndstooth coat.
A good peplum blouse is hard to find.
I wish this plaid robe wasn't sold out.
I have these scalloped Jack Rogers and they're super comfy!
I kind of wish I had a red coat. This one is the sweetest.
This is a stunning bow dress. And it looks warm! (Ugh. I'm such a wimp.)
How cute is this drop waist velvet dress? Such a steal, too.
Jimmy Choo shoes for 40 percent off. If I were getting married, I'd definitely consider these. ;)
I love these bow pumps!
This looks like such a cozy sweater.
A buffalo plaid scarf for under $10.
I love these bow loafers in red!
Considering ordering these suede leggings.
I have a coat that looks JUST like this and it's such a staple for me!
Gingham pants. Need I say more?
A beautiful cashmere sweater that comes in SO many colors. Fifteen, to be exact!
A gingham shirt in two colors for a great price.
Go-to black over-the-knee boots!
I love these duck boots.
I brought this cable-knit sweater on my trip home!
Stuart Weitzman boots on sale.
The Barbour coat is back!
I wore this vest often on the blog this past fall.
I love this Hinge utility jacket.
I have this tunic and it's so soft!
Another pair of great skinny jeans.
The perfect layering striped turtleneck for under $14!
Go-with-everything d'Orsay flats.
Great skinny white jeans for "winter white" outfits!
Happy shopping!