Mitch here!
As a blogger husband on the internet in 2020, I know I'm supposed to fill your feed with trendy diet fads designed to make you feel guilty and me feel special. But it's Opposite Day on the internet, and instead, I'm writing from my (ever-expanding) gut to share details on my favorite food. I'm talkin' frozen pizza, and while it ticks every single one of the millennial food shaming checkboxes, it reliably and deliciously gets the job done for like $3. So if you're interested in hearing a 35-year-old man tell you how to make better frozen pizza, you came to the right place!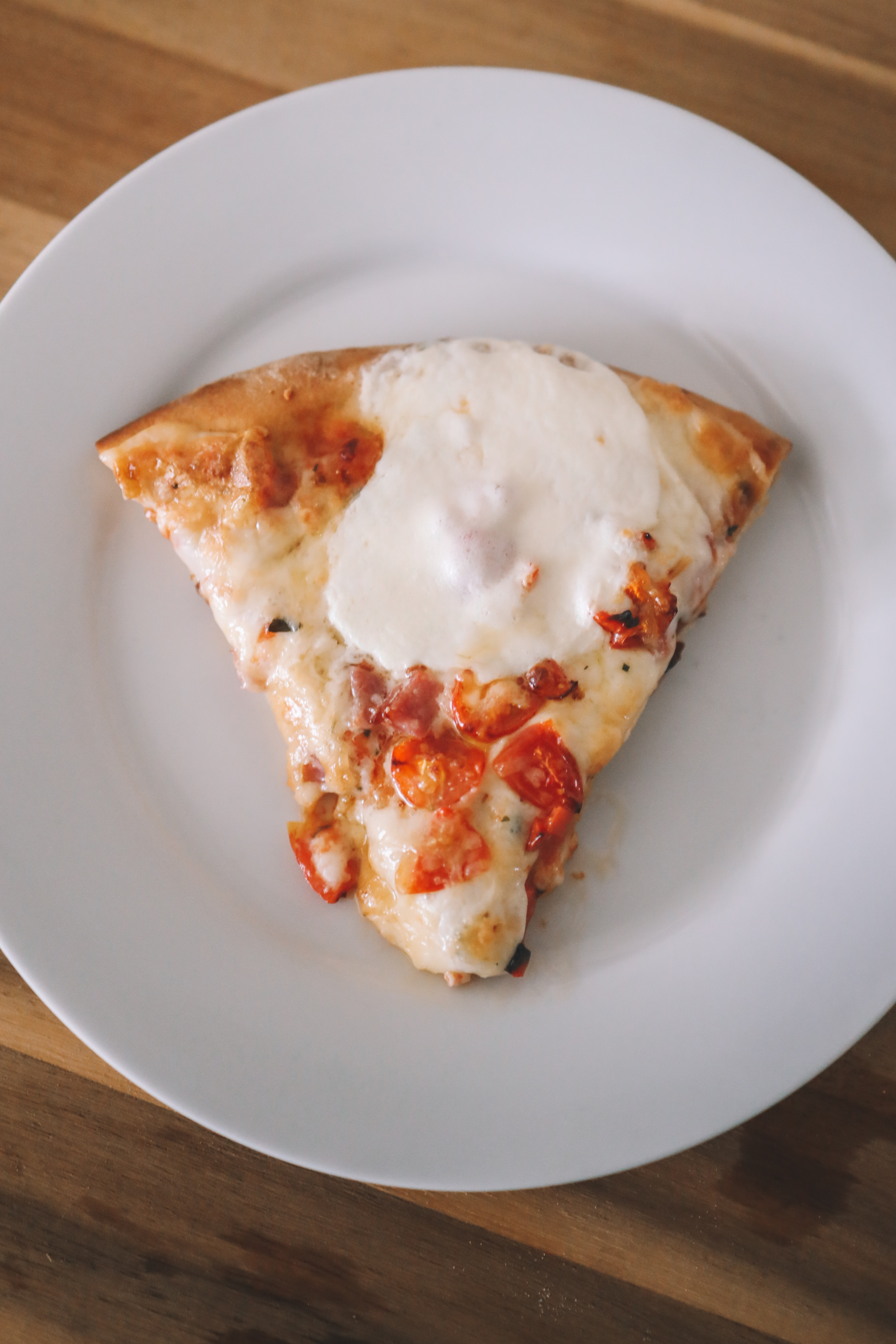 When it comes to frozen pizza, you're either one of two things:
1. A true believer
B: Lying to yourself
Frozen pizza is a magic bullet of value, convenience and deliciousness. I eat a lot of frozen pizza. I buy them 10 at a time and dole them out like I'm working the third shift at a frisbee factory. But when I sat down to write this post, I struggled. I mean, you can't really screw up the FP. You just heat it and eat it. Honestly, I don't think I've ever had a bad bite of the frozen pizza. But I can say that in all my years of eating fro'za, I've learned a thing or two, and today I impart that knowledge unto you.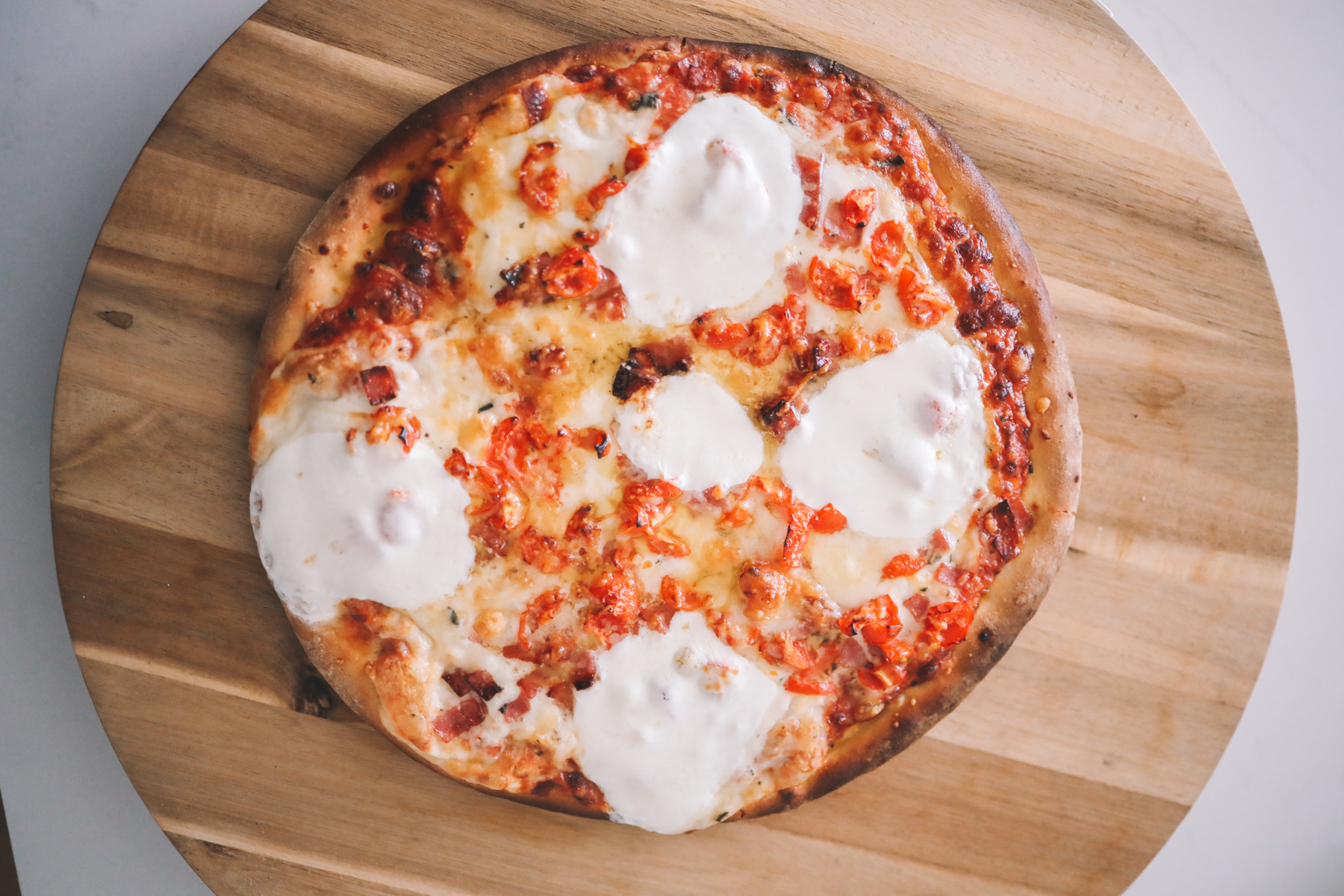 Mitch's Frozen Pizza Making Tips
Pizza Stoner: The use of a pizza stone is actually hotly debated in the darker recesses of the internet's frozen pizza communities. I've found that an oven pre-heated to 500° with a rip-roaring hot pizza stone helps to wick away the moisture from your pie and deliver a crispy-crusted slice better than any other method I've tried. The Unicook Pizza Grilling Stone is the highest-rated stone on Amazon and we use it for every pie we make.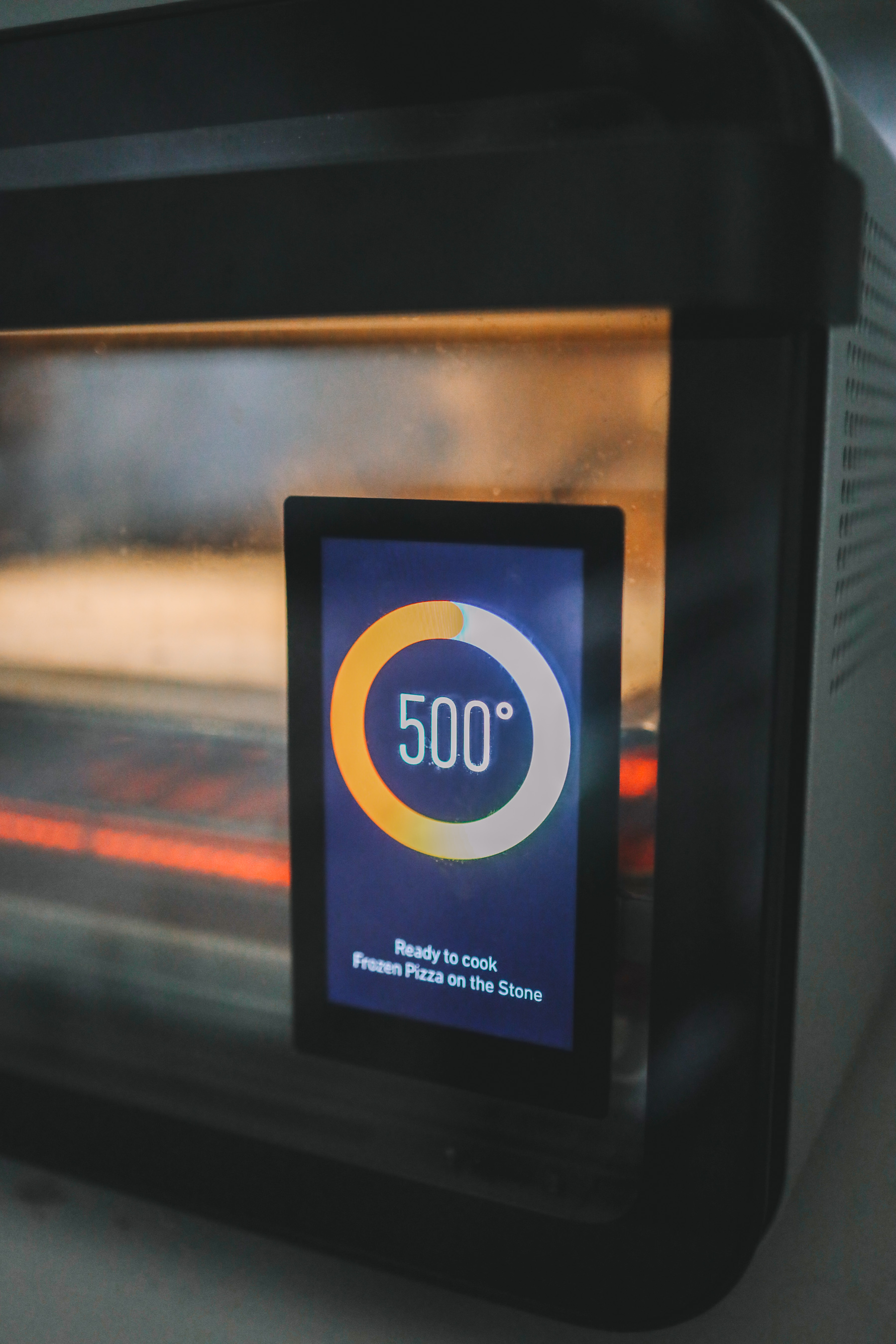 Up the Oven Ante: I've microwaved pizza. I've cooked it in a frying pan. I've even used one of these whirly gig pizza cookers. But if you're this deep into a frozen pizza post, you should consider a countertop toaster oven that makes cooking a good pizza even easier. We really love the June Oven and its artificially intelligent camera that recognizes your pizza and cooks it to perfection like a robot. Another option is Breville Smart Oven Pizzaiolo which can reach a blistering 800 degrees–as hot as a professional pizza oven–right on your countertop. I'll admit that I really want this thing but can't justify the price.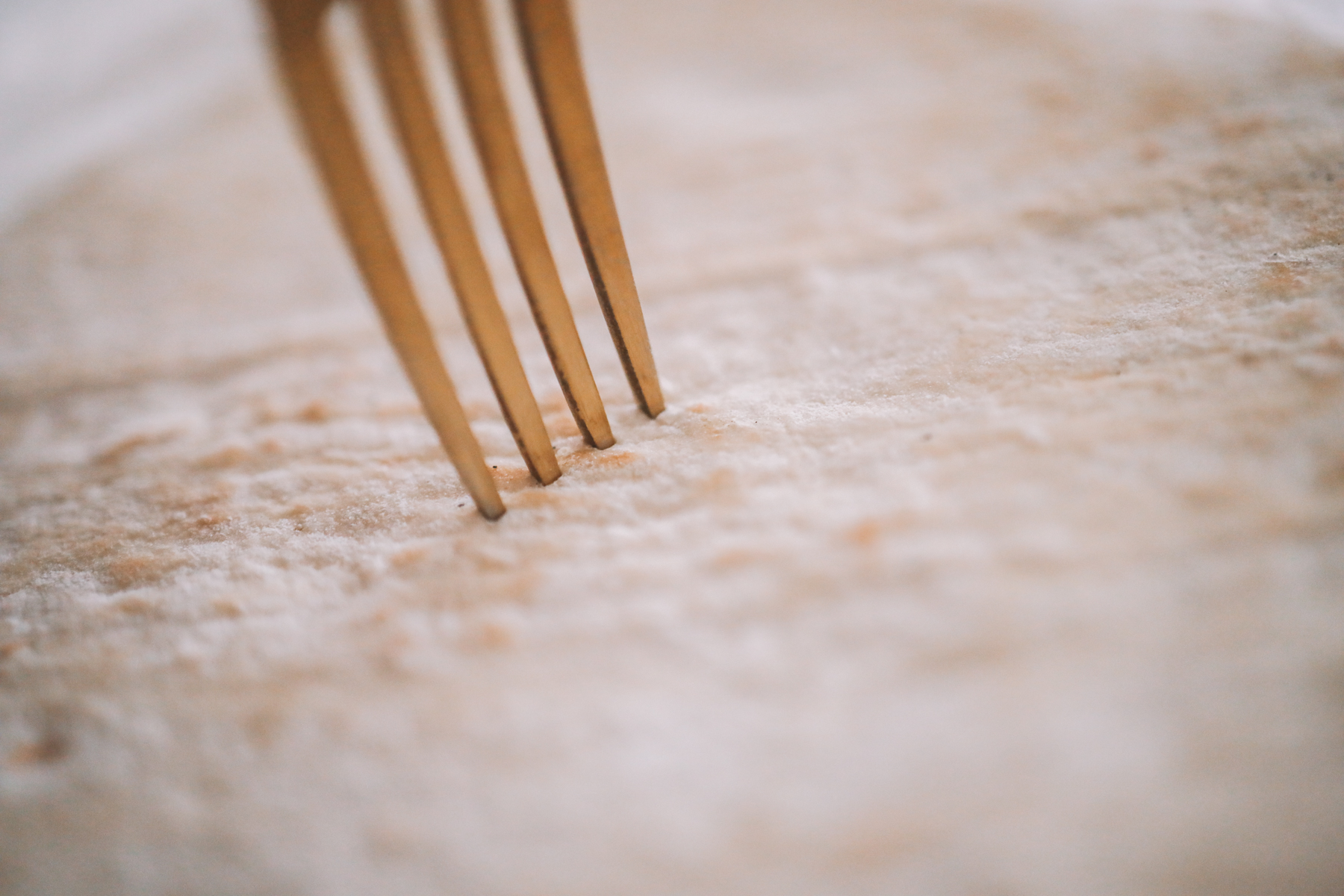 Holy, Holy, Holy Crust: Depending on the thickness of your pie's crust, considering flipping it over and fork-poking a few holes to allow for moisture-venting and crust-crisping in that super hot oven of yours. Now, I'm not saying that I do this every time. But I am saying that when I do it, I say out loud "Man, I should do this every time."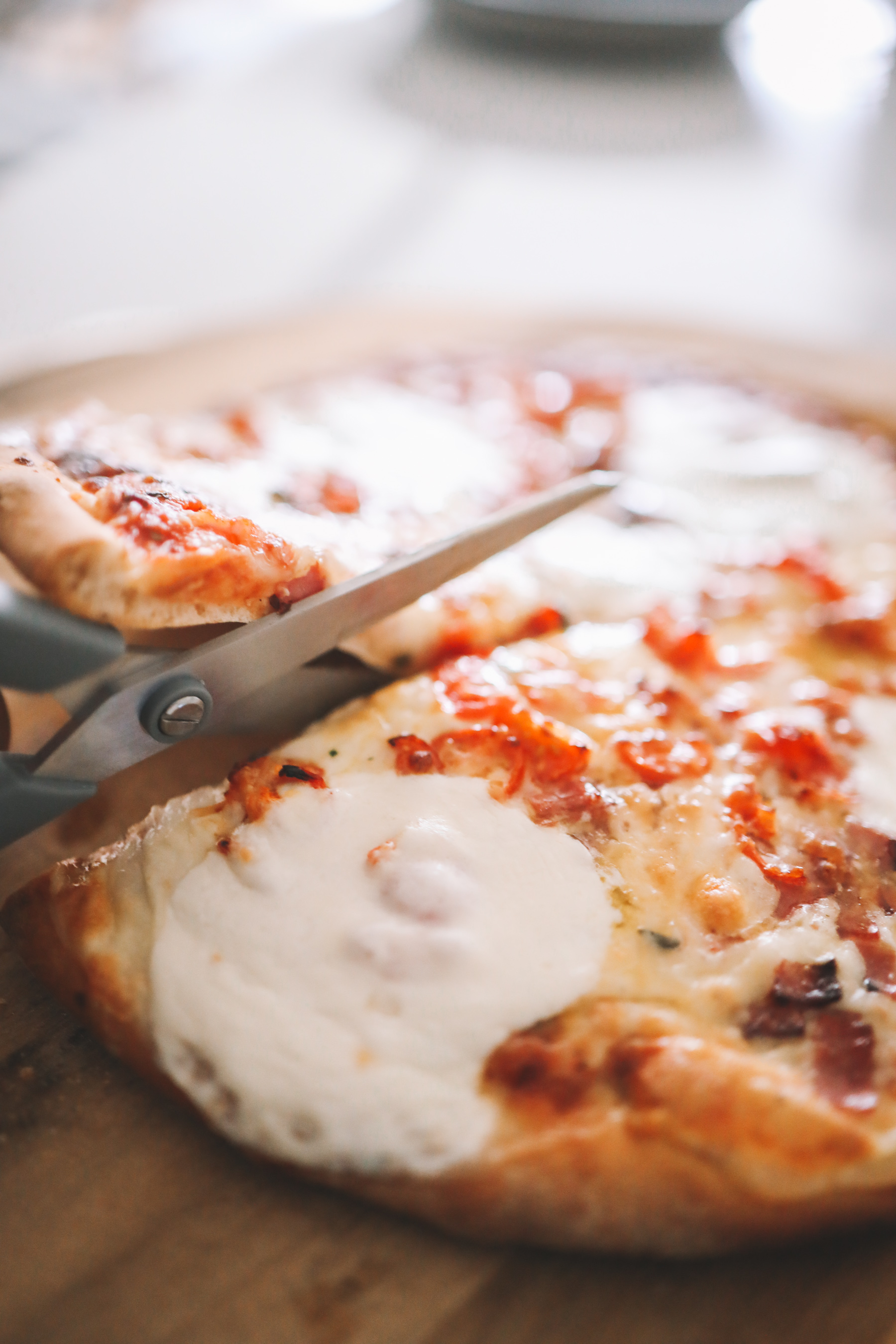 Scissors Make the Cut: Kelly is a scissor thief. She steals my kitchen scissors and hides them all over the house. Which is truly a shame because scissors are a cut above; a shear miracle in the kitchen. I've made an effort to throw out all my single-use kitchen gizmos, and by going scissor for pizza cutting, I've been able to move away from the dreaded pizza wheel. I hate that stupid thing.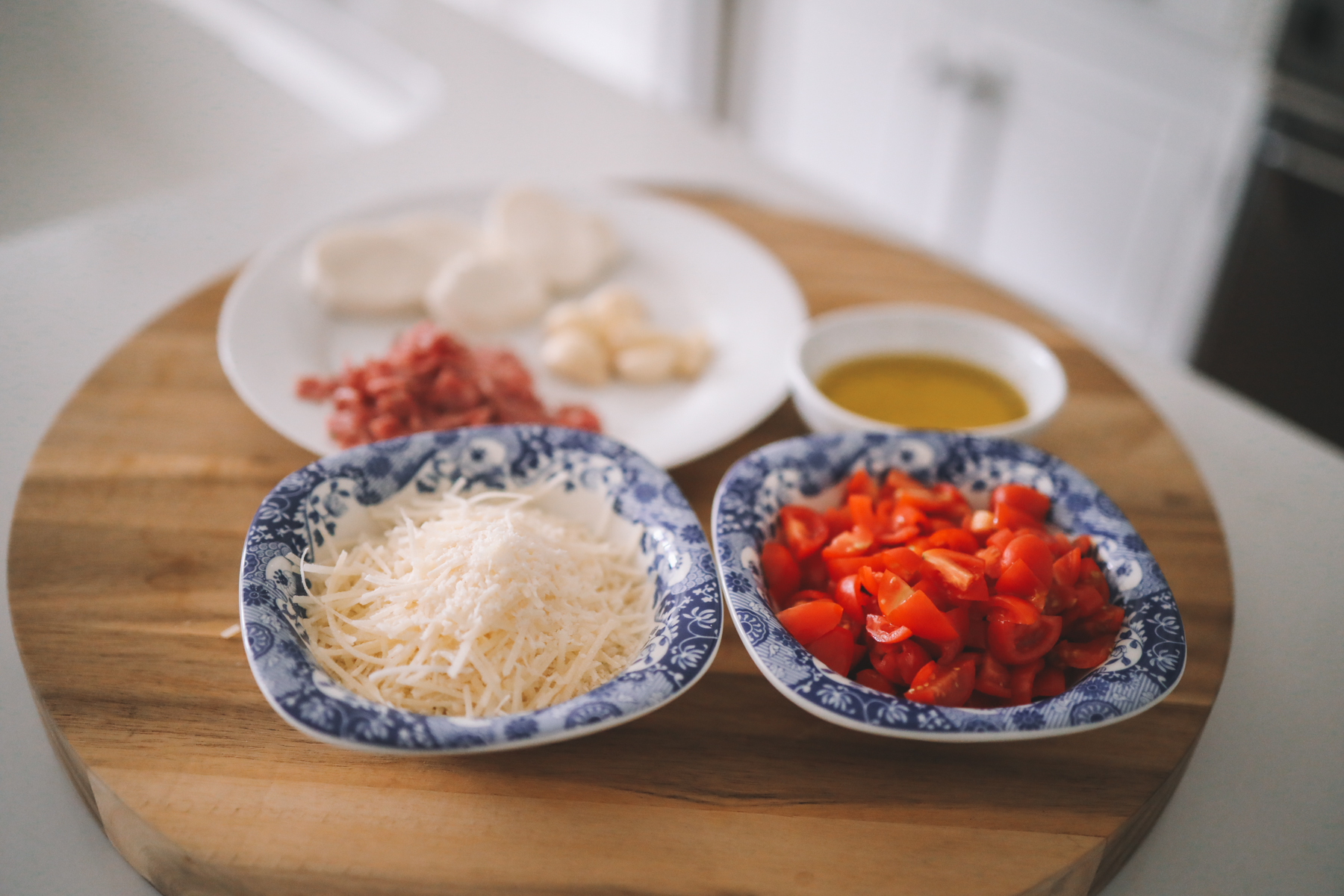 Empty the Fridge: It's a little strange how limited the standard frozen pizza options are at the store. But if you're willing to be adventurous and add an extra step in your frozen pizza making process, the world is your cookbook. I try to add a little something something to my frozen pie each time around: Diced tomatoes, bell peppers, shaved Brussels sprouts, salami, leftover breakfast bacon or even last night's meatloaf. The options are endless. Spruce it up with a fresh herbs if you have them, freshly ground black pepper and a dash of coarse salt. This can make you think you're at a brick oven pizza shop. If you put an egg on your pie, you can eat it for breakfast, too. And if you're feeling particularly fancy, pause the pizza mid-cook and drizzle some extra virgin olive oil and freshly grated parmesan cheese over that piece. Phew, I need a pizza break.
~
I keep an imaginary savings jar on top of my fridge and every time I plop a frozen pizza in the oven, I mentally drop the $50 I would've spent on takeout into the jar. I then imagine buying all kinds of cool stuff with that $50: vacations, hover boards, more frozen pizza.
I do realize that I just spent an entire hour writing about frozen pizza, and then another hour trying to figure out how to operate Kelly's camera so I could photograph said frozen pizza. But frozen pizza is a food that makes me happy every day. Frozen pizza was designed to break your intermittent fast. It won't keep you young, or make you live longer, or ease the existential dread intruding among your innermost thoughts, but it will reliably taste great each and every time with no effort or skill.
That's my kind of snack! And this is the most ridiculous blog post ever.
Mitch. OUT.