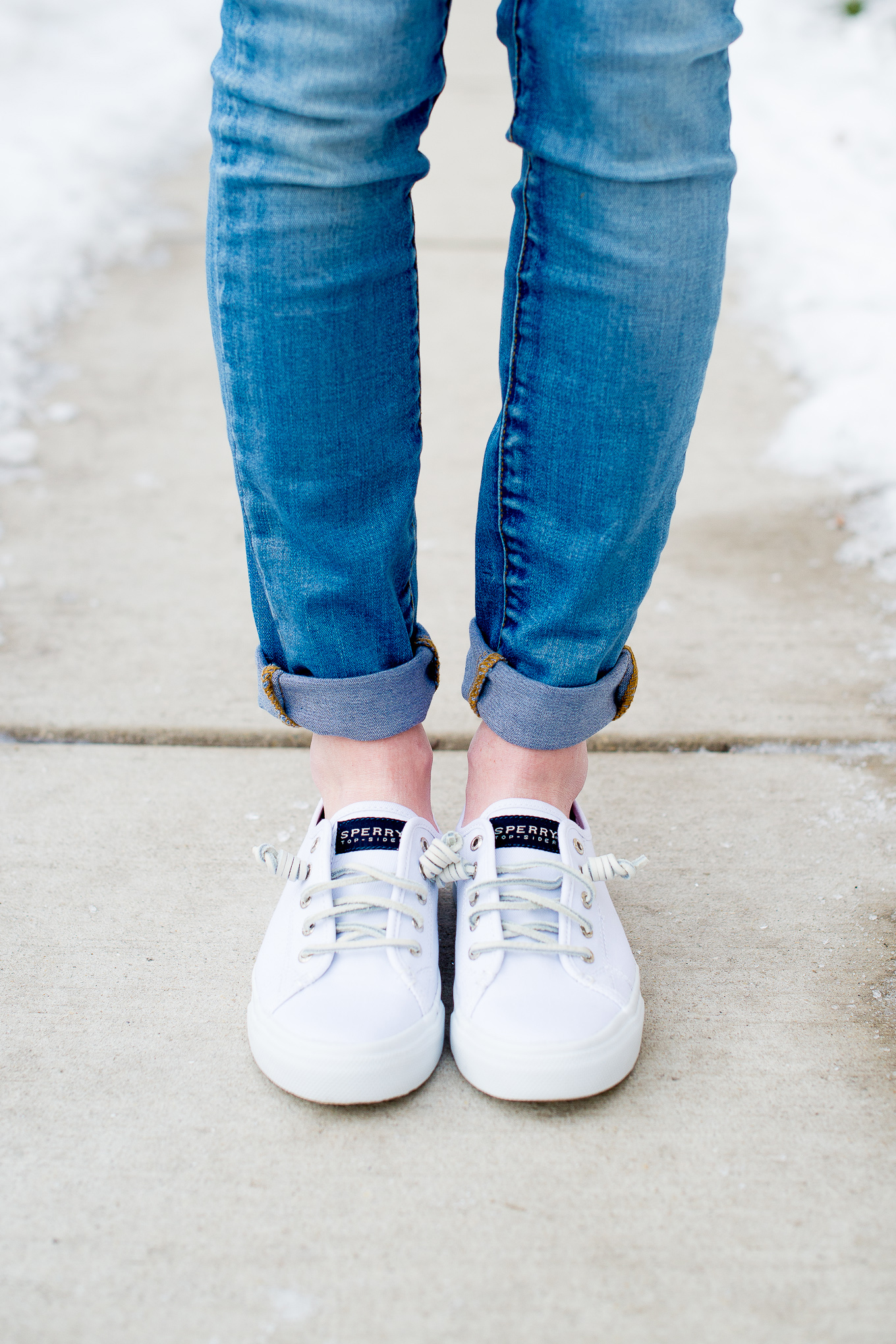 Sperry Sneakers (c/o) / Coach "Court" Bag / Nantucket "Jetties Beach" Hat (Old, similar here) / Ralph Lauren Oxford / J.Crew Factory Sweater (Old, but have you seen my favorite gray sweaters?!) / Hazel & Marie Pearl Earrings (c/o) / Daniel Wellington Watch (Use code "kellyinthecity15" to take 15 percent off your order!) /BlankNYC Jeans
I've been searching for the perfect pair of white sneakers for a long time. Back in college, I had a solid pair. But I wore them into the ground, and toward the end, huge chunks of the soles were missing! And while I looked high and low for a replacement pair, I just couldn't find anything preppy and comfy enough.
But behold! Guys, they exist. And they're perfect. They're Sperry's Seacoast Canvas Sneakers, and I'm actually wearing them as I'm writing this.
(Of course they're from Sperry. I mean, it's the brand that invented the original—and comfiest—boat shoe in 1935.)
First, I should mention that these photos were taken last week, before the snow had melted. Oops! (Note the tearing eyes. Ugh. So glad that's over.) More importantly, though, these sneakers are the most comfortable I've ever owned.
I have the most sensitive feet in the world, and I'm constantly a bloody mess. (Literally, but I also think the British expletive works well here.) In fact, buying new shoes has always been a stressful thing for me, because I'm never sure whether they'll actually work out. The Seacoasts, though, are so easy on my feet. They didn't require any break-in time, and they're incredibly cushion-y. (New word, haha.)
They're slip-ons, too! Soft elastic connects the shoe's tongue to the rest of it, and prevents you from stepping out. The laces are simply decorative, and never come untied. Pretty nice, right?!
I should also note how adorable they are. I used to think that sneakers made outfits look a bit sloppy, but the Seacoasts seem to tie my looks together. I also love that they're simple and that they don't have any lines around the soles… and the navy Sperry label? The cutest.
Anyway, prepare yourself, because they'll be showing up on the blog a lot this spring. And summer. And fall. ;)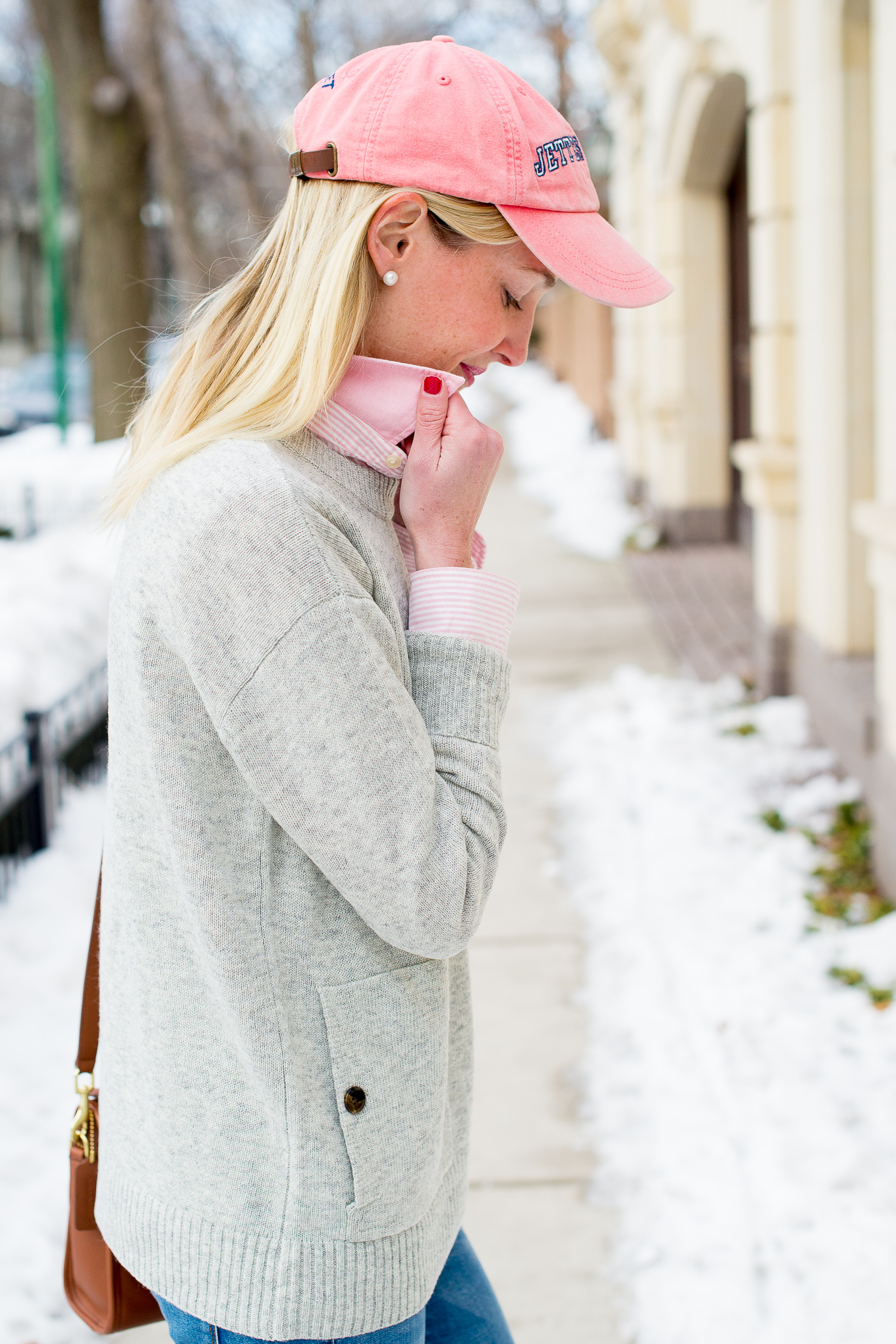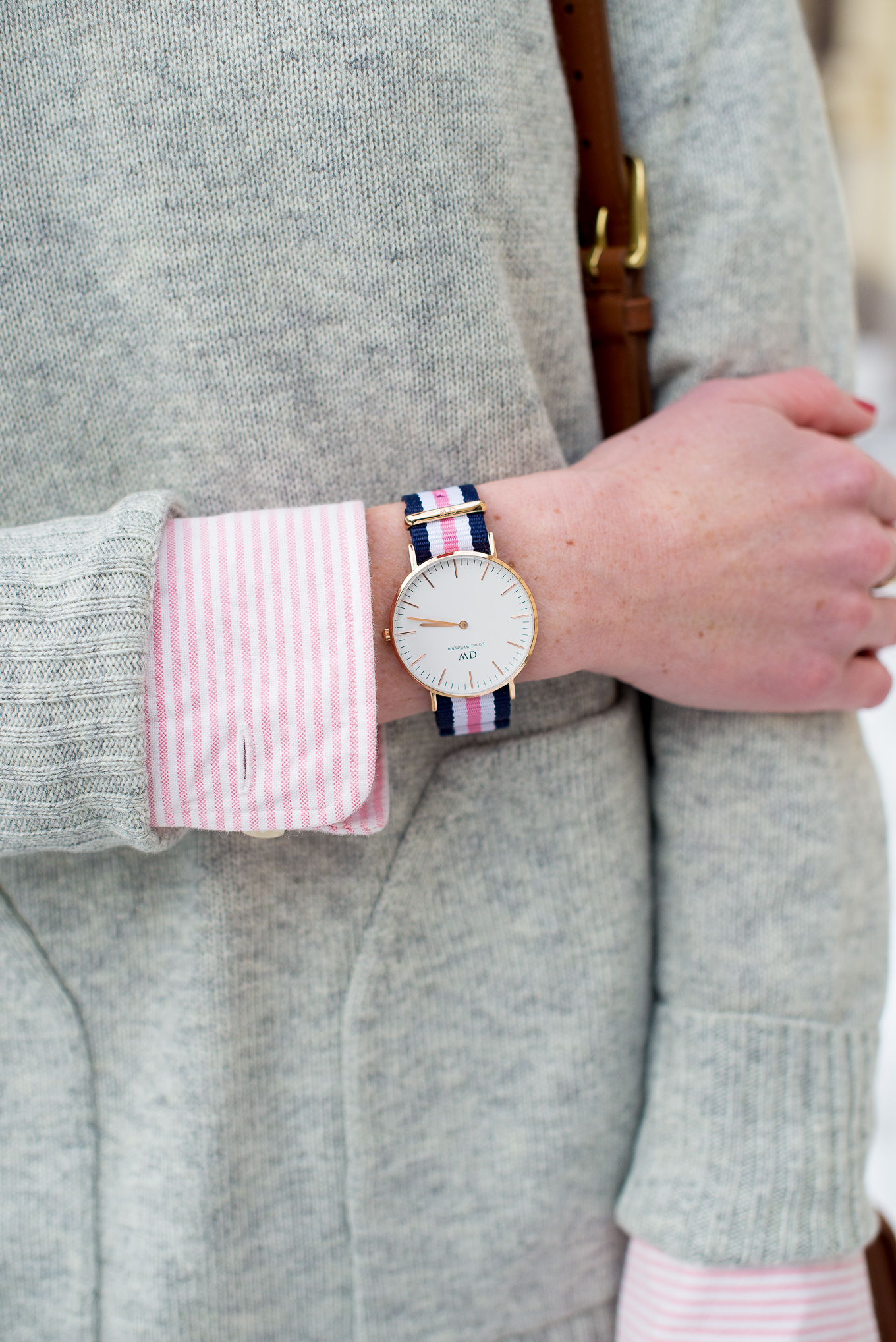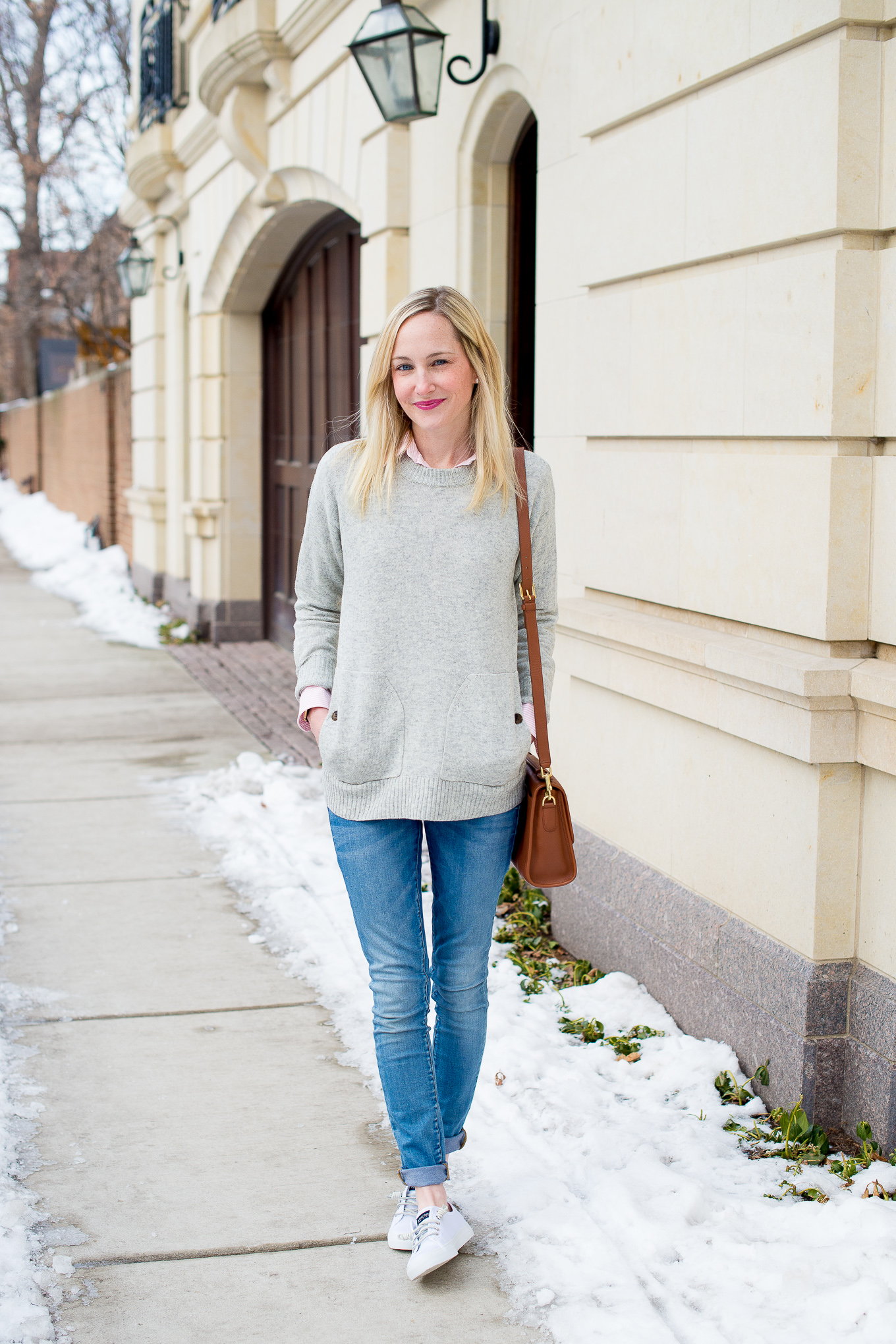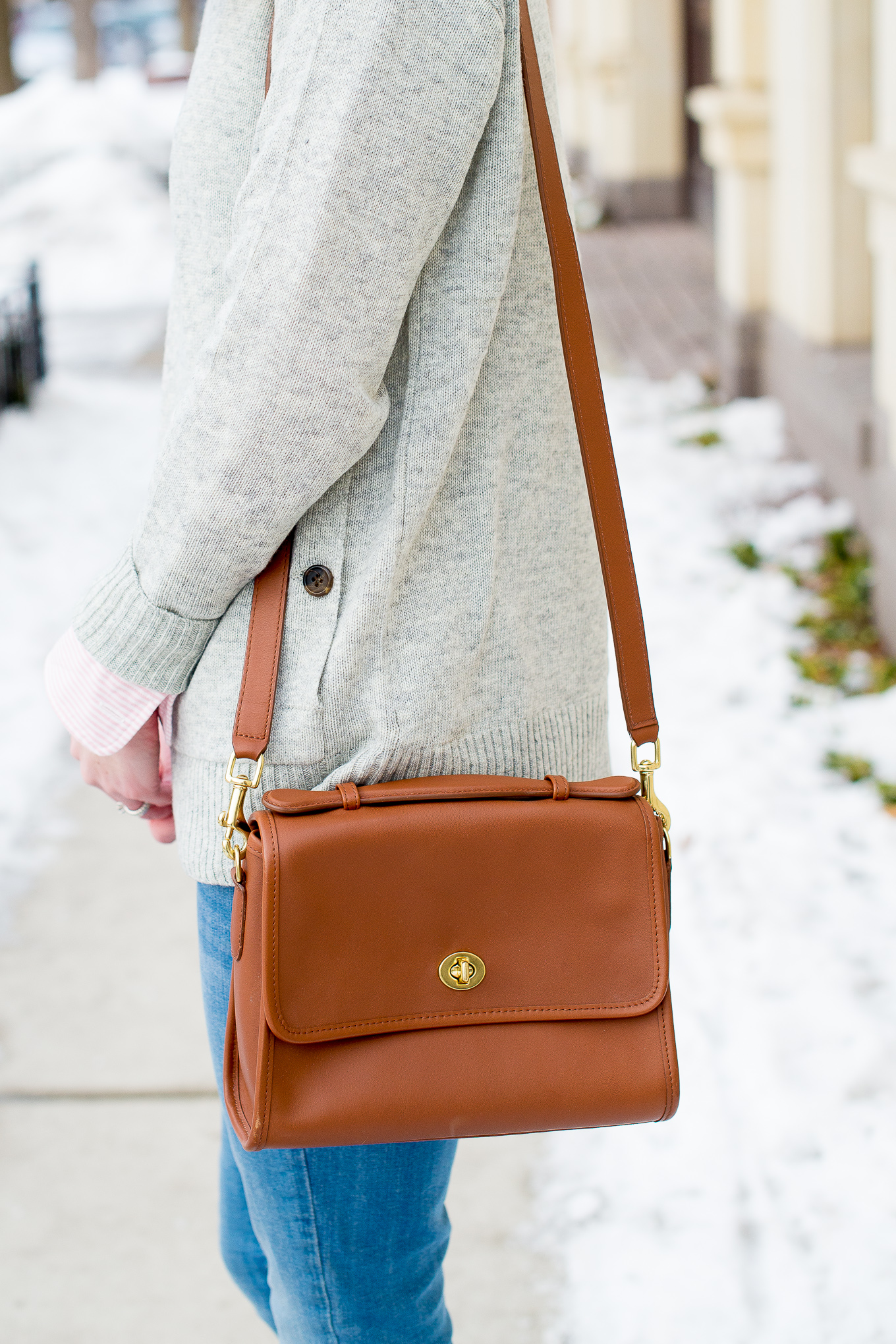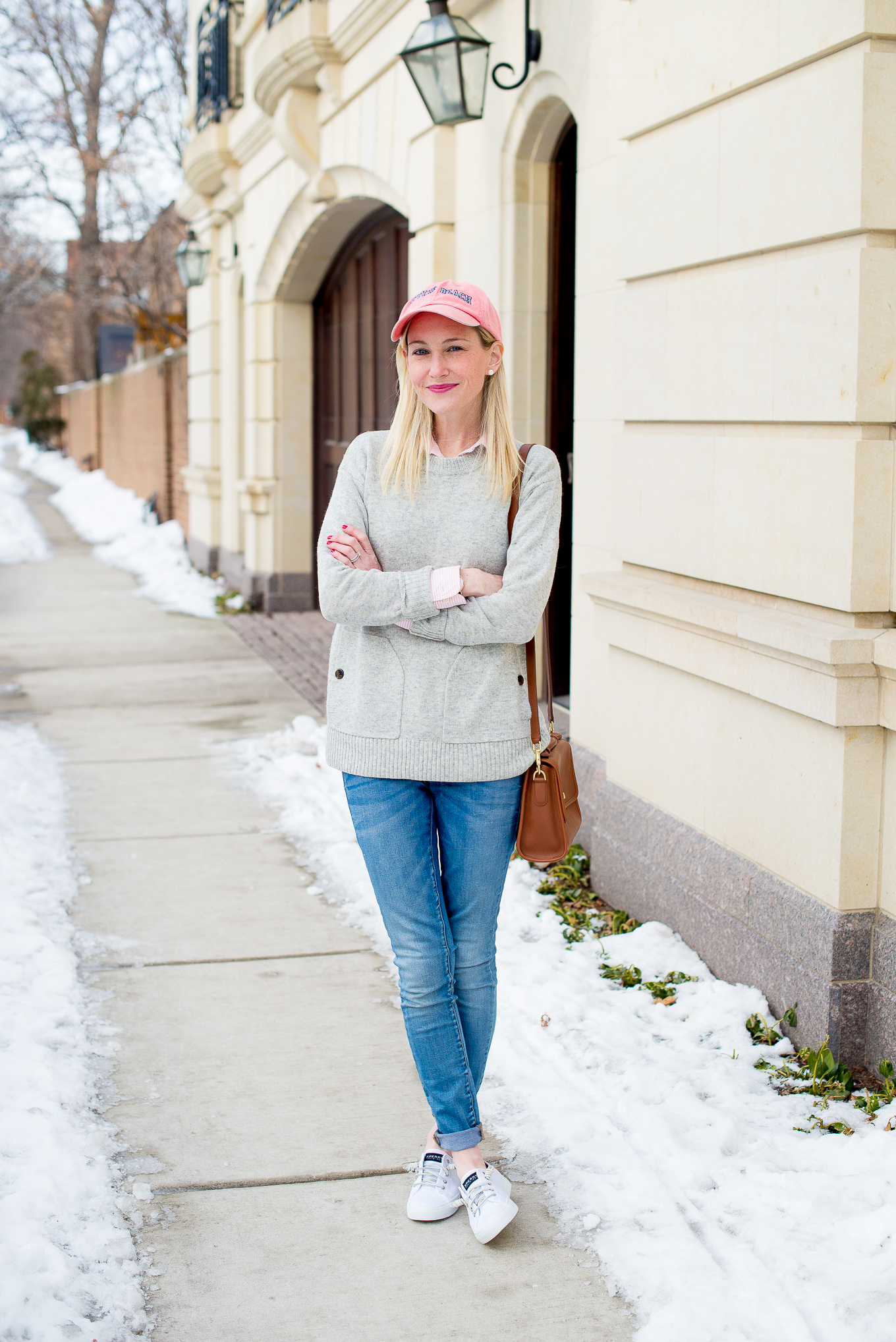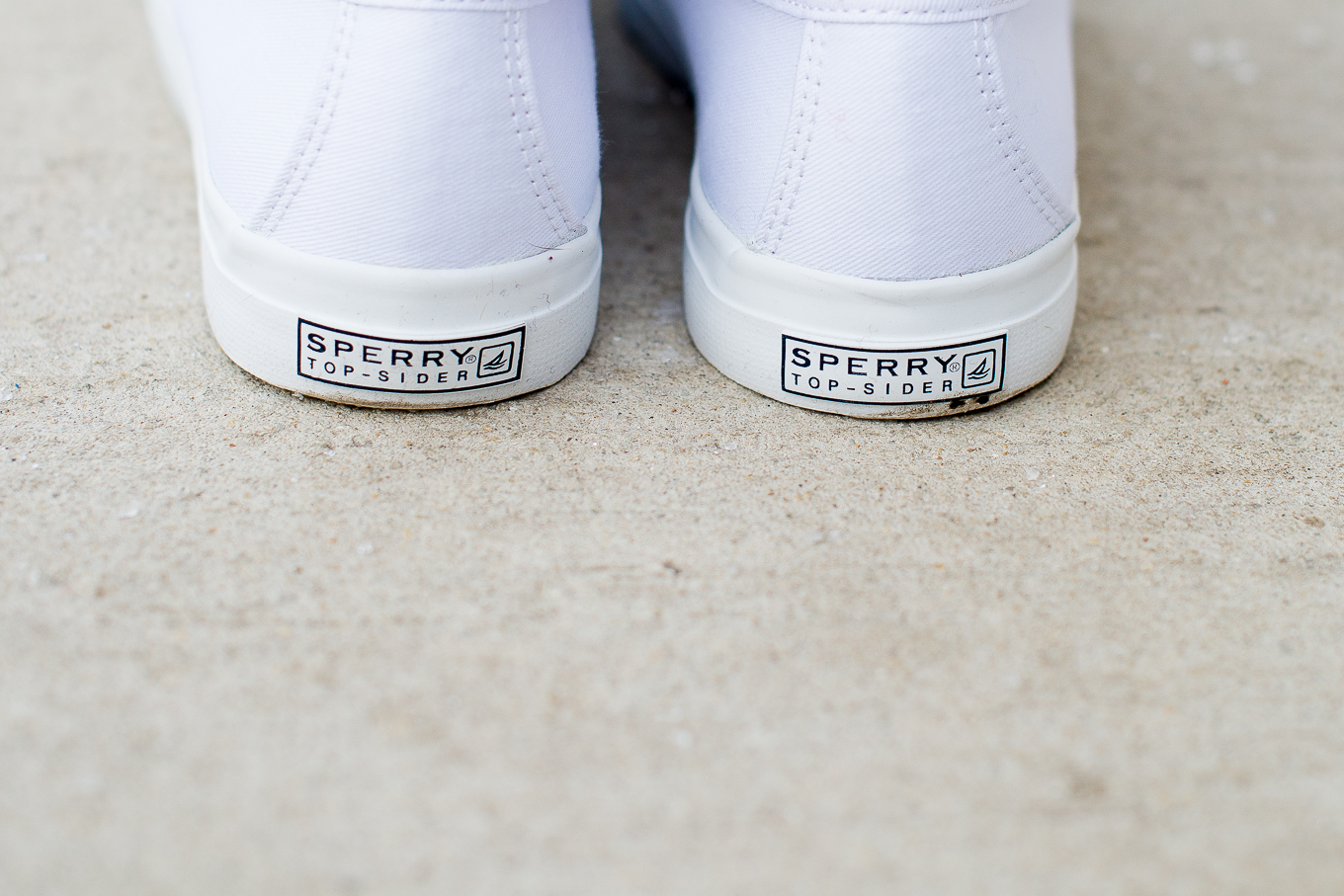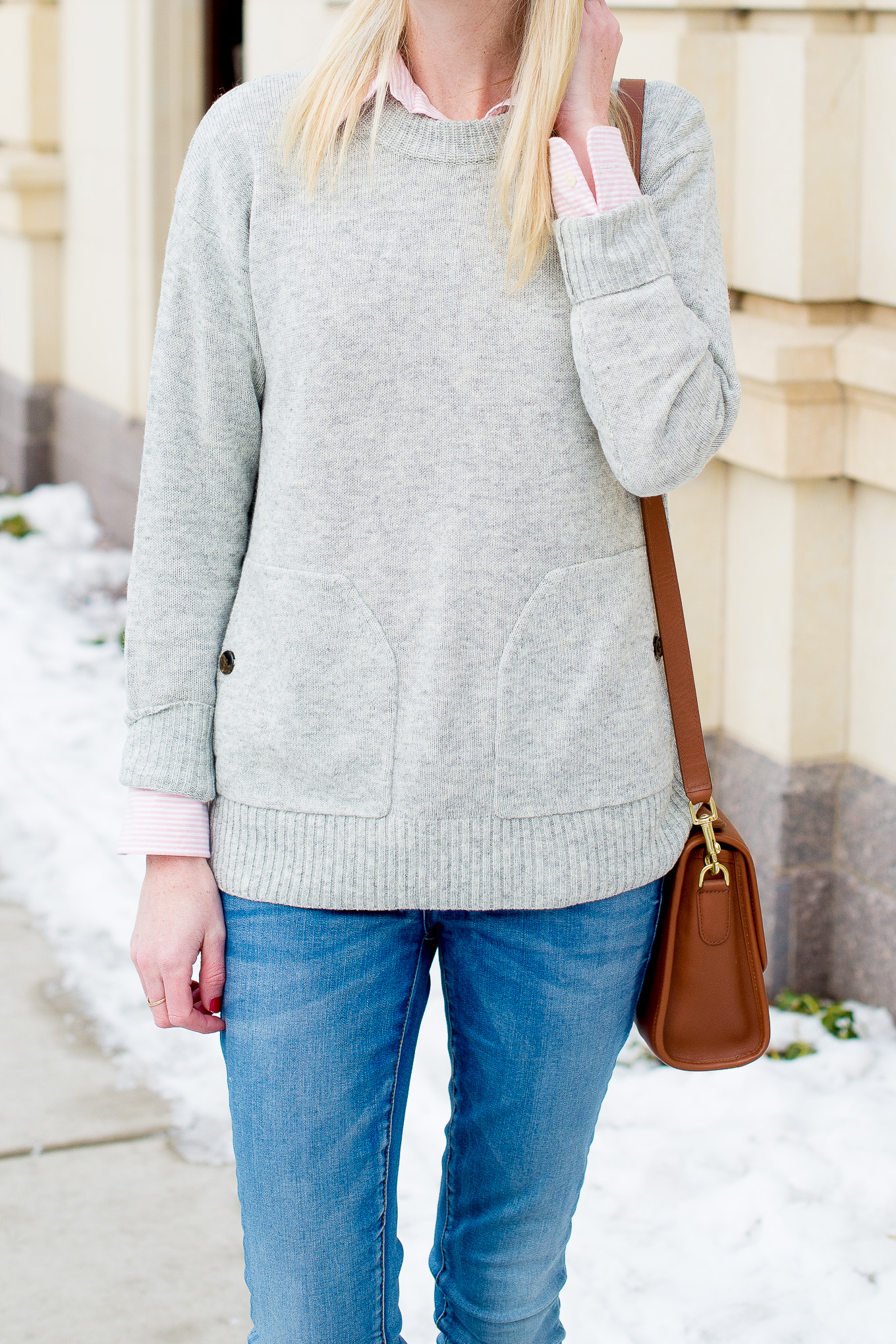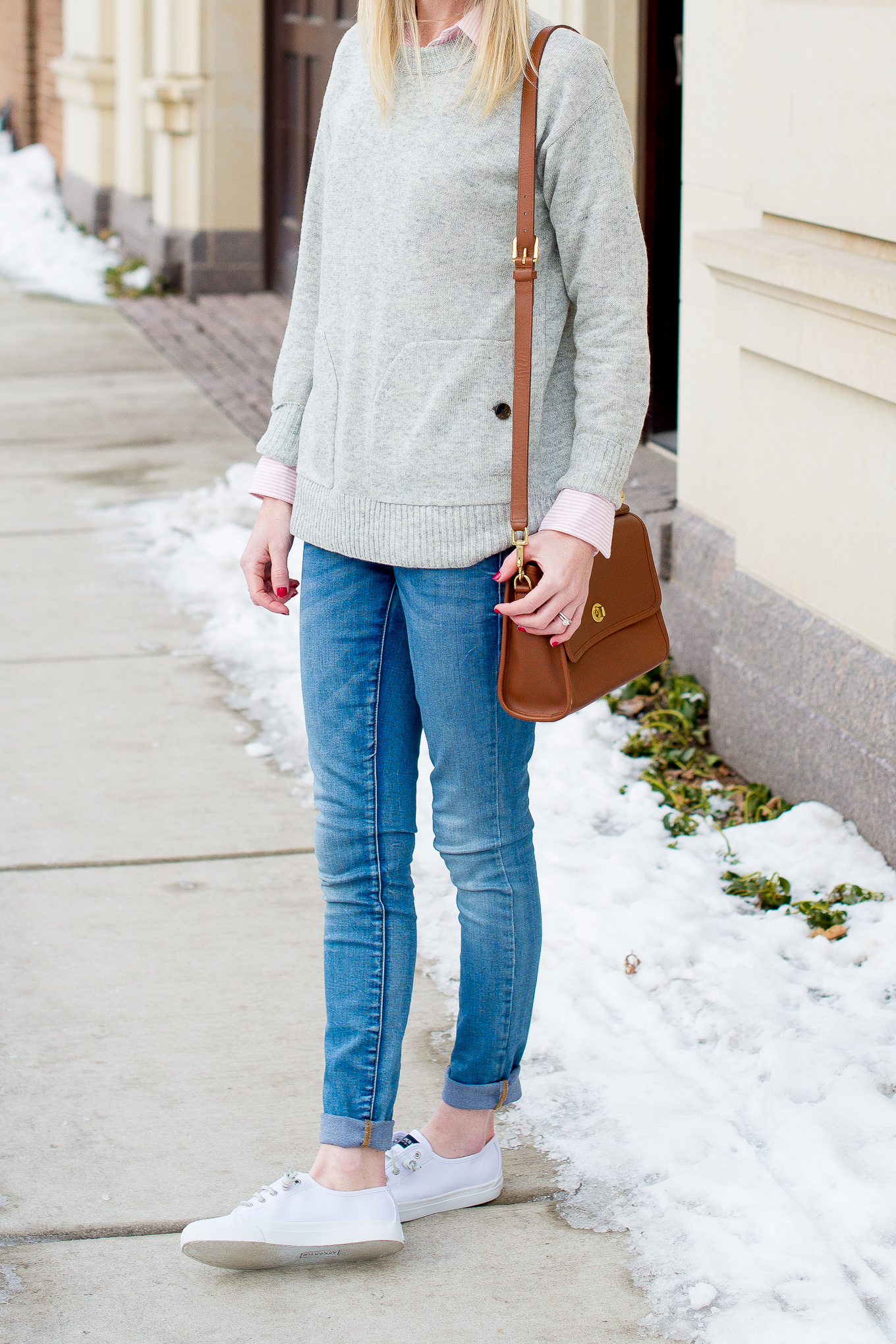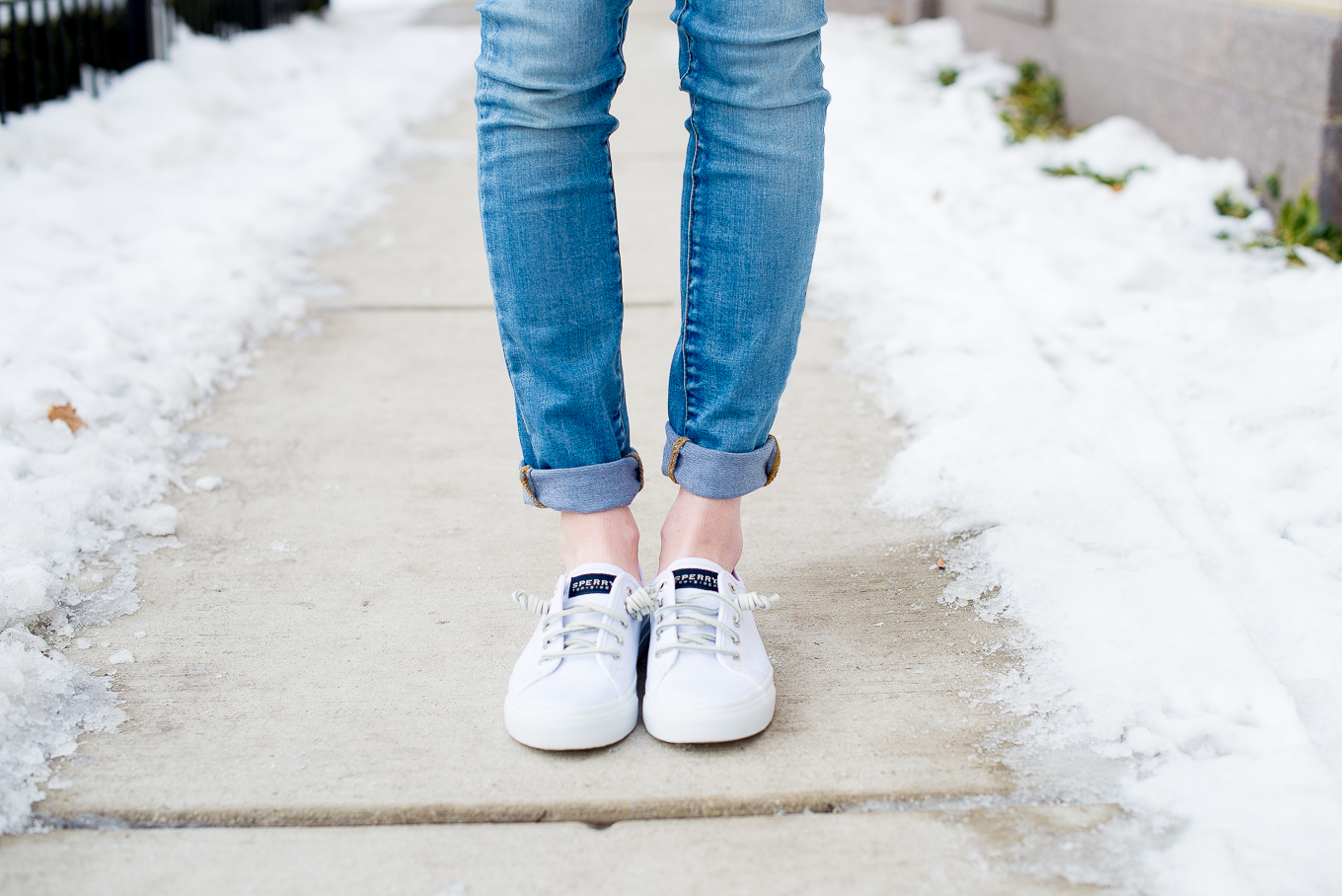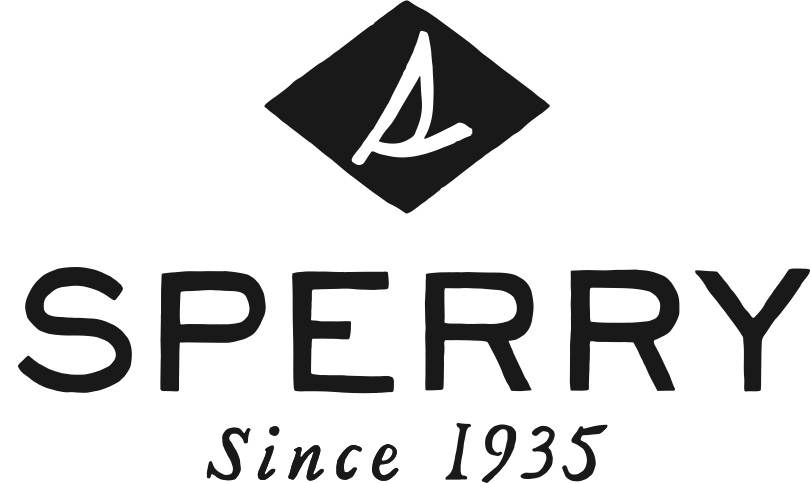 Disclosure: This post was sponsored by Sperry through the brand's partnership with POPSUGAR Select. While I was compensated to write a post about Sperry, all opinions are my own. Thanks for supporting the brands that keep Kelly in the City up and running! :)