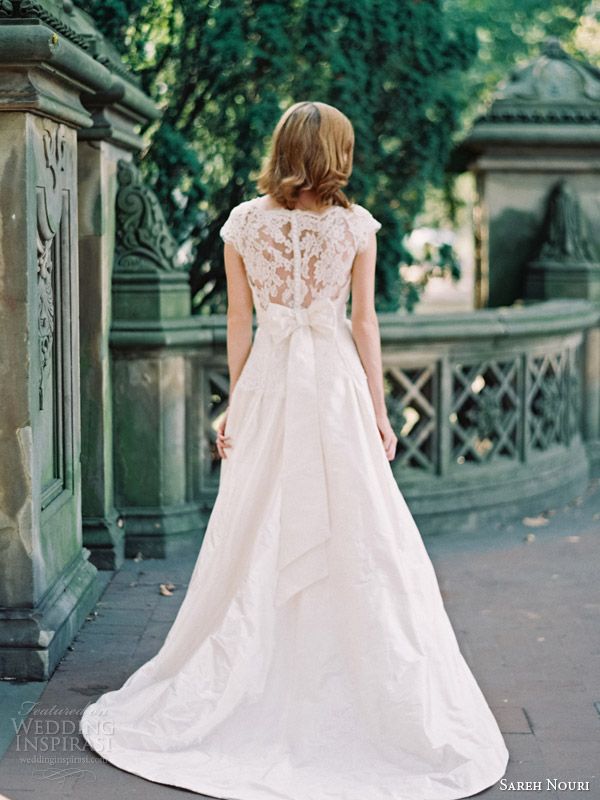 (Source)
I love weddings. I love watching the groom's reaction to seeing his bride walk down the aisle; I love the father/daughter and mother/son dances; I love the smiles, tears and laughter; I love hearing friends and family speak about the couple; and I love the overwhelming sense of love that's always present. Of course, a wedding is just a day. (Read my thoughts on the matter here!) But it's a wonderfully special, exciting, happy and memorable day. And I, for one, definitely wish I could relive my wedding day again and again!
Maybe it's the spring weather, or the fact that my brother and my future sister-in-law are getting married in a few short months. But weddings have definitely been on the brain lately. Specifically destination weddings.
A friend of mine got married abroad late last year, and while I was sadly unable to attend, her day (and the days surrounding it) looked like such an amazing experience. It was a smaller affair, and her guests were mostly family and a few very close friends. But everyone stayed for a good week, and the whole thing just seemed so unique.
From what my friend says, there was also very little stress in the planning process. (So nice, right?!) While she and her then-fiancé certainly still had to make some decisions, they said they had far fewer than they would have had back home. Primary concerns besides travel plans and hotels? The venue, the suit and gown, and the wedding party's attire.
I wouldn't change a single thing about my wedding. I loved every moment of it, and I still have pinch-me moments when I think about it. (A huge thank you goes out to everyone who made the day possible.) But this girl is still wedding-obsessed. So, without further ado, my dream, no-fuss destination wedding:
Location: England
What more is there to say? New York City will always be my favorite place in the world, but I never had a real desire to get married there. Too busy and frantic, maybe. And while I adore London (absolute favorite European city) and solemnly swear that I'll live there before I die, I also wouldn't want to get married there. Again, too busy.
But the English countryside? Sign me up! (I know I've mentioned this before on the blog, but I've always felt that I'm truly a British girl trapped in an American's body.)
Heaton House Farm looks like the perfect location. The dairy-farm-turned-wedding-venue is only 44 miles from London, yet far enough removed that you'd feel like you're getting away. It's also a family-run venue, which I love! I actually found Heaton through Vimeo, because I really like watching wedding videos in my spare time, haha. So quaint and perfectly English!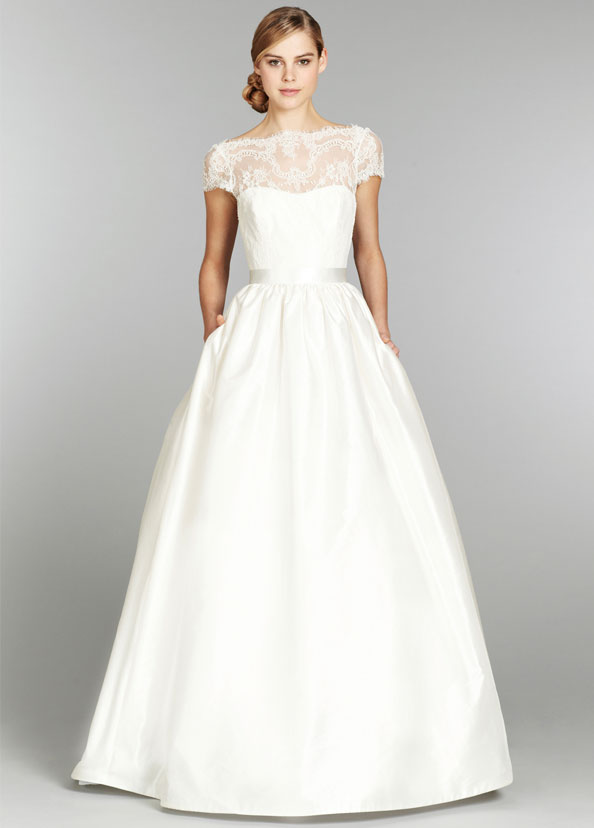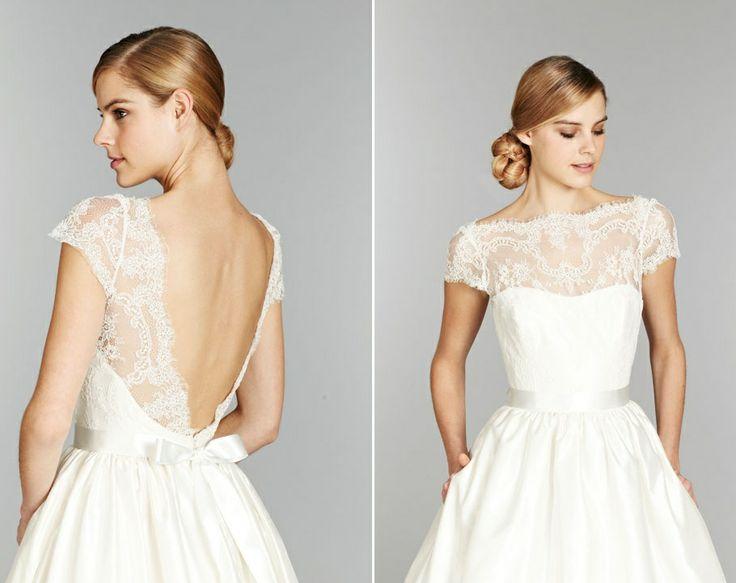 (Source)
The Dress
Again, I wouldn't change a single thing about my wedding. But let's just pretend for a second that I had to pick out another dress, okay? Because, you know, that's a real-life situation. ;)
Anyway, my dress would have a lace top with short sleeves; a big, taffeta skirt; and a giant bow in the back. Actually, it would be the above dress by Tara Keely, just with a larger bow. Perfection, right?! (Check out my friend Emily's gorgeous wedding. #dying)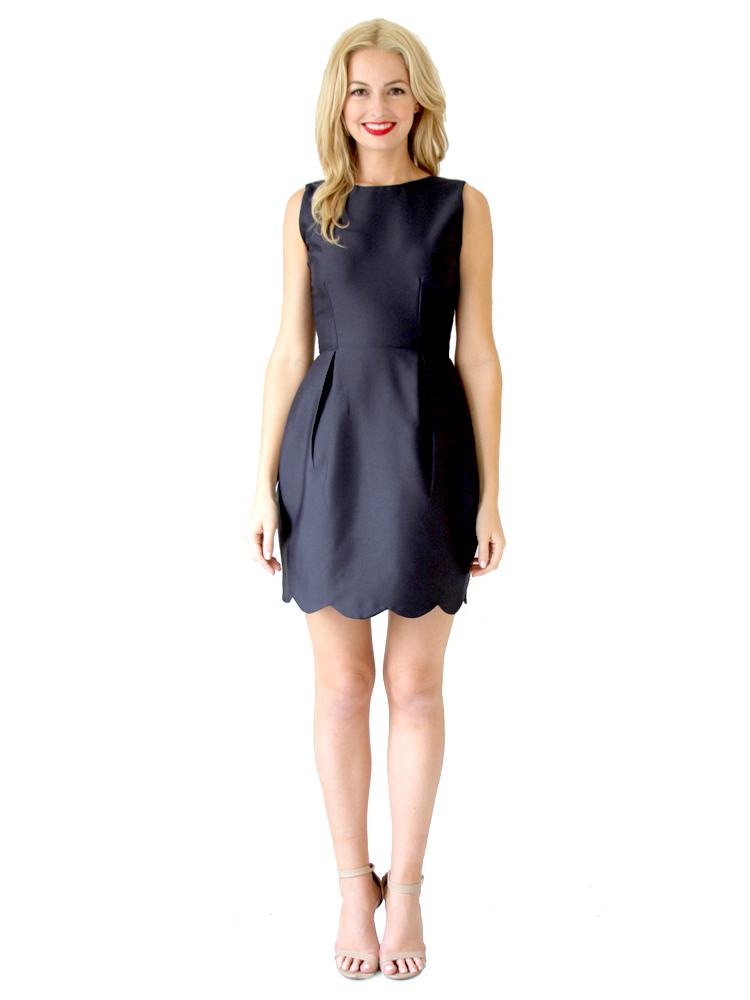 (Source)
The Bridesmaids' Attire
Camilyn Beth's Navy Fresh Air Dress, Kate Spade "Ilexa" heels in either navy (or pink if the navys didn't match), and platinum Jack Rogers for dancing and photos. The end. :)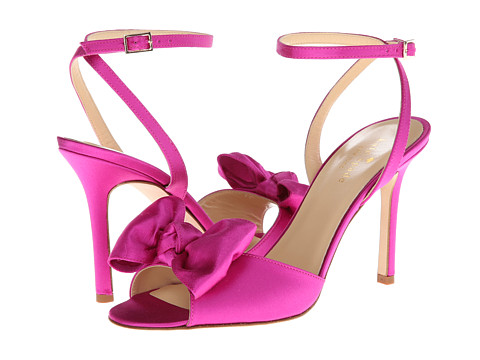 Would you ever go for a destination wedding? Where would your dream location be?!