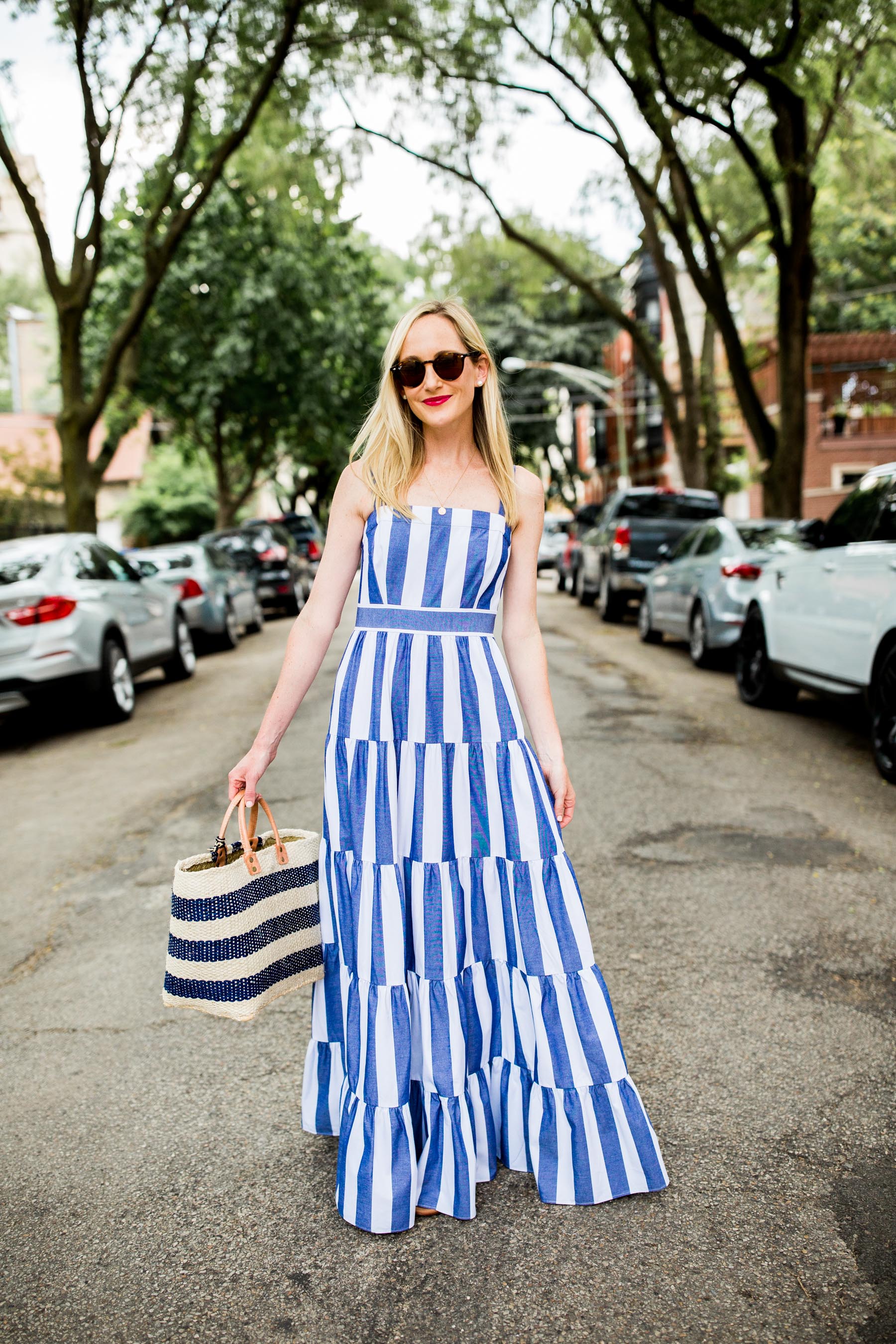 Tiered Maxi Dress (Also love this one and this one!) / Basketweave Sandals / Initial Necklace / Woven Tote (Also love this one in navy, and considering getting this one!) / Sunglasses
Happy Monday! Hope everyone had a great Father's Day Weekend. The Larkins spent it cruising around Buck Town and the Southport Corridor since the weather was perfect. Though funny story: Right after Mitch snapped these photos, the skies opened up and we got completely drenched, haha. That's Chicago in the summer for ya!
Thought I'd take a quick minute to talk about some Nordstrom faves:
Maxi Dress: Of course, I bought my dress at full price a while back, but luckily for you guys, it's on sale today. ;) Another great thing about it is that I didn't need to get it hemmed. I've seen a lot of taller girls wear it at ankle length, but it comes down to the ground for me. (I'm between 5'4 and 5'5.) Yet it doesn't drag! Hallelujah! (I'm wearing these sandals, by the way.) In case the dress sells out, other favorite maxis include this one (which I wore here), this one (wow!), and this one.
Basketweave Sandals: If you caught this post, you might remember me talking about Nordstrom's Eileen Fisher collection. This time around, I decided to try Eileen Fisher shoes, and I fell in love with this sandal. It's designed to be breathable and comfortable, and I obviously adore the classic basketweave pattern. I also really like these as well as these in "Dune."
Woven Tote: Tired of seeing this bag yet? Can't help it. ;) It's still available in pink, but if you're looking for a navy one, this one is super similar. I'm also considering getting this woven tote for everyday use! Or maybe this guy, since he's lined with navy and white stripes and very affordable! Side note: isn't this a great summer bag?!
Sunglasses: It's a miracle. After four or five years, I've finally found replacement sunglasses. I'm still going to use my old Kate Spades, but I was pretty nervous that they were going to break or I was going to lose them, and I'd end up high and dry. ;) And I can't believe how close these are! Love 'em.
Initial Necklace: Tried and true, I wear this necklace almost exclusively. (Though I did just get this necklace and I'm freaking out. SO beautiful!) I love that when I'm super busy, I can wear it for weeks on end without ever taking it off. It just goes with everything! It's also a great gift, as it's under $60.
As you know, Nordstrom is my favorite retailer because the selection is amazing, the customer service is off the charts, and the company offers free shipping and returns. Just can't beat it!
In other news, we're off to start week three of daycare. Wish us luck. (Oy.) And if you missed yesterday's video, be sure to watch! Mitch is pretty much obsessed with gaining 100 YouTube subscribers… so please subscribe! Would make his day. ;)
Subscribe to the (brand new) Kelly in the City YouTube channel!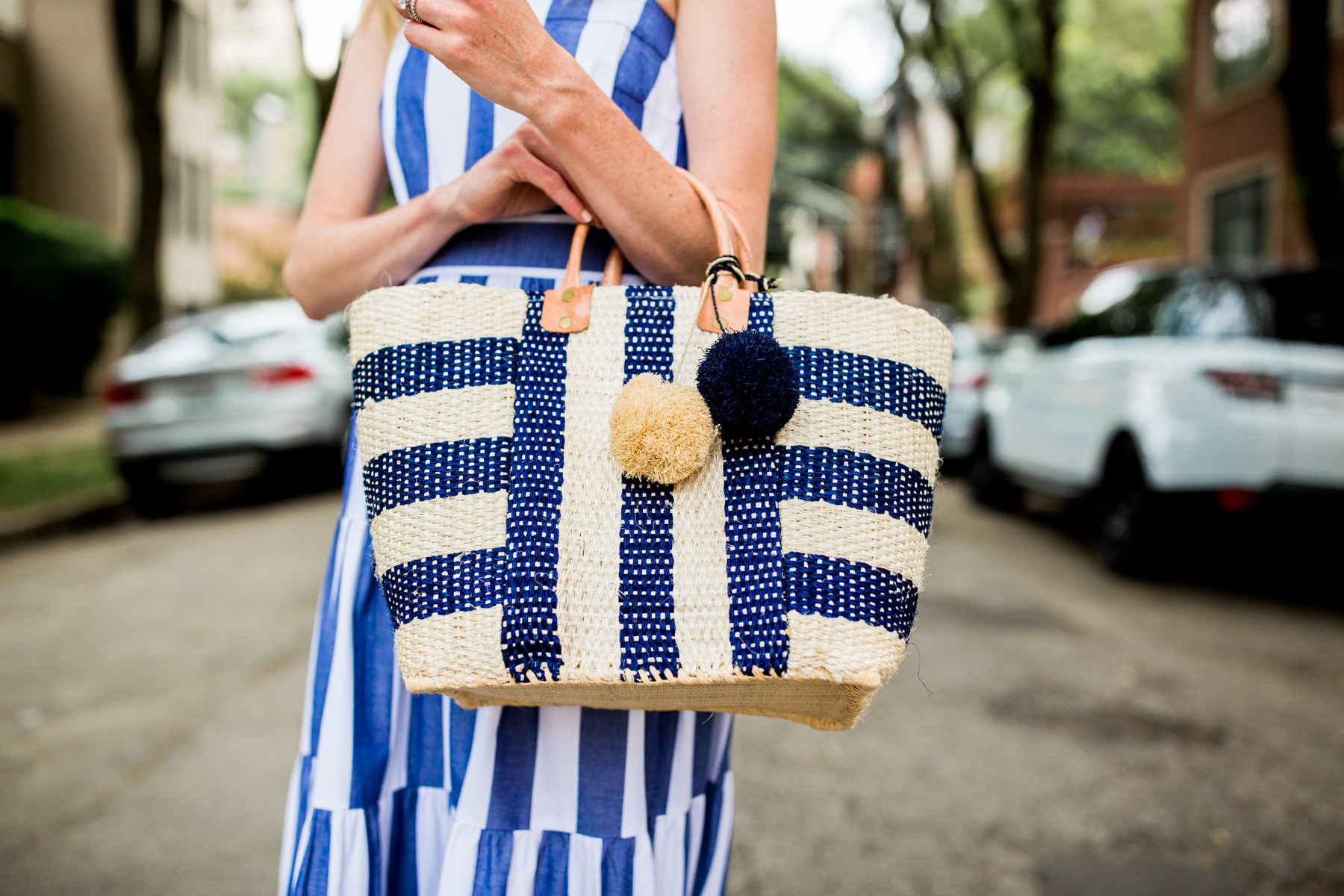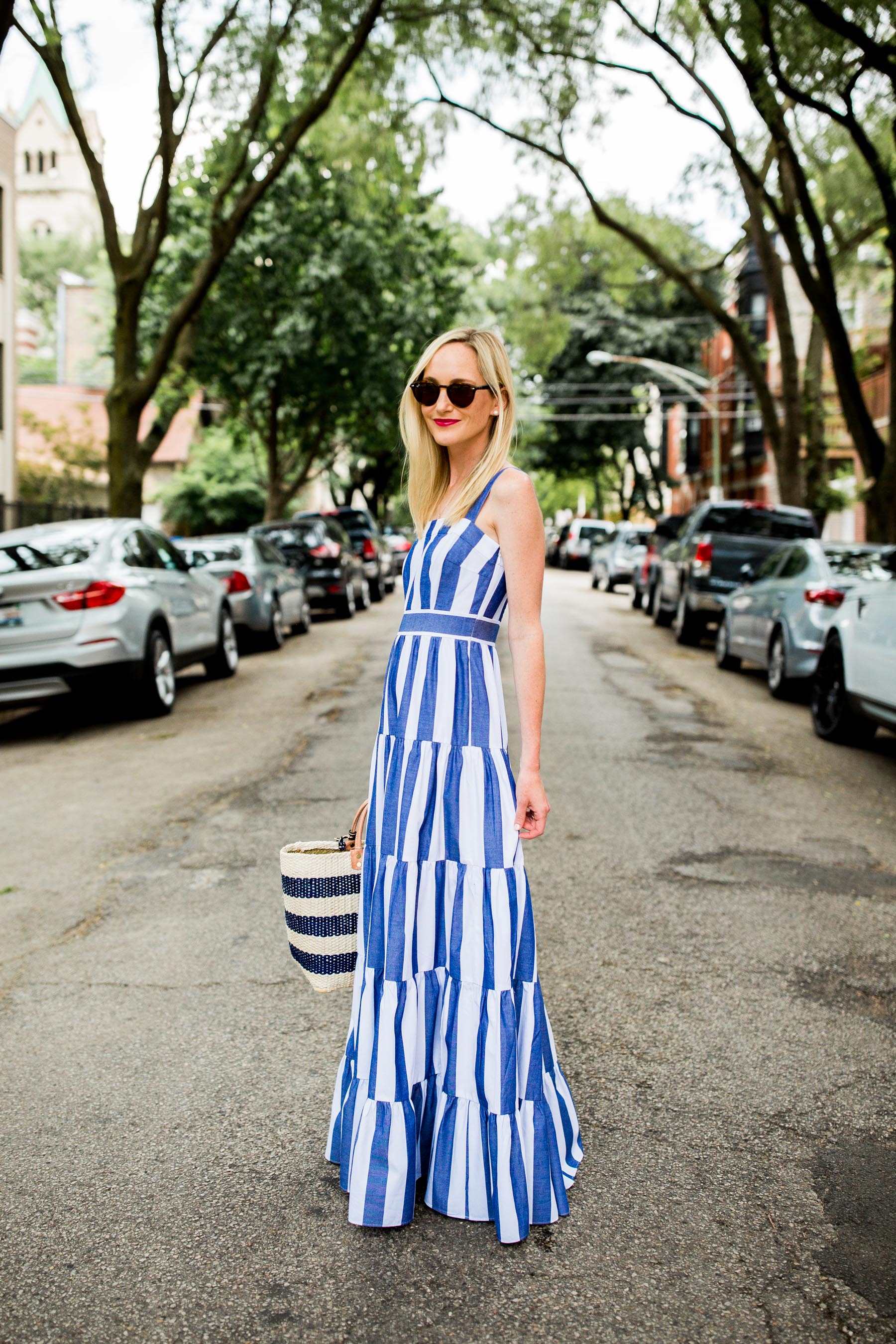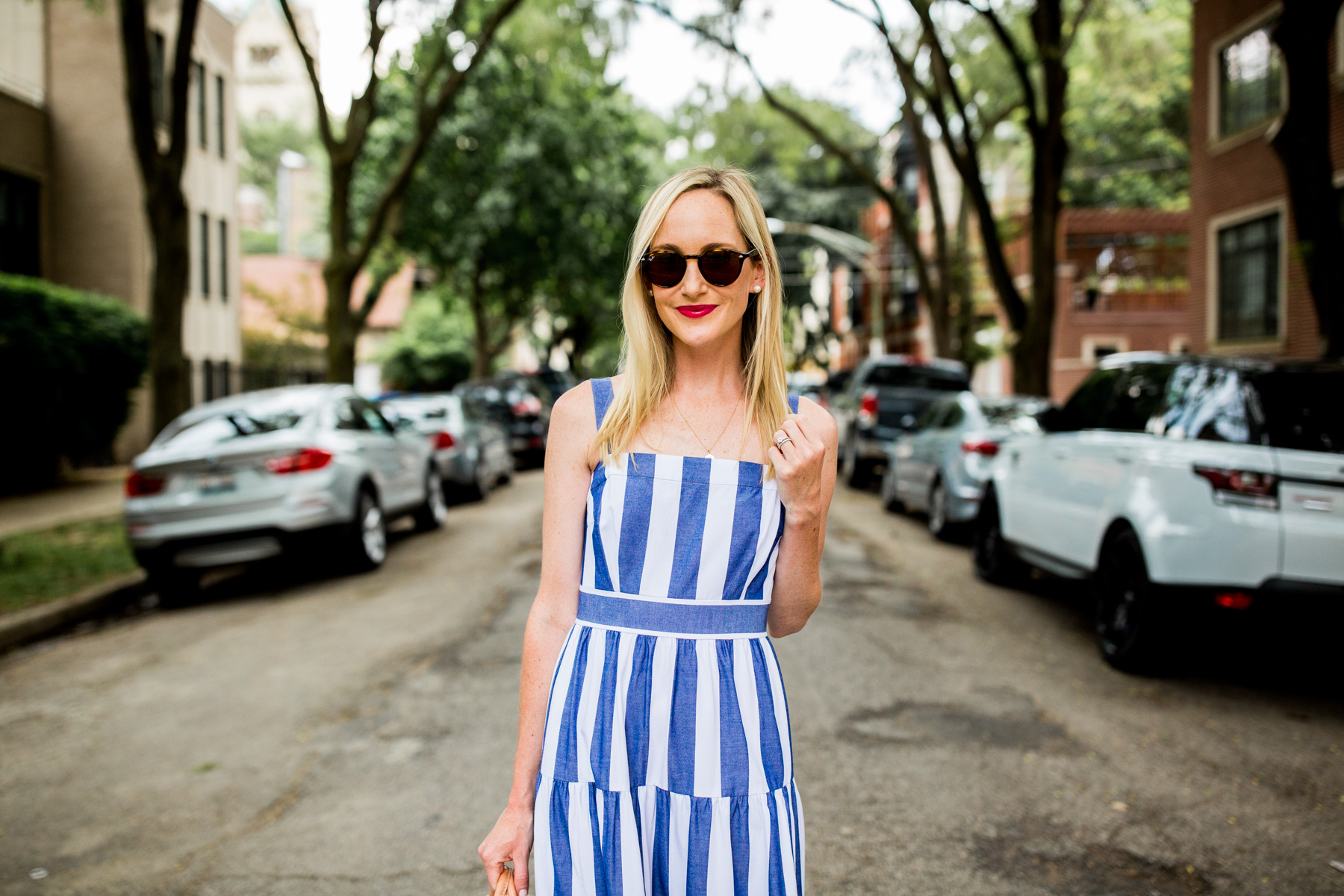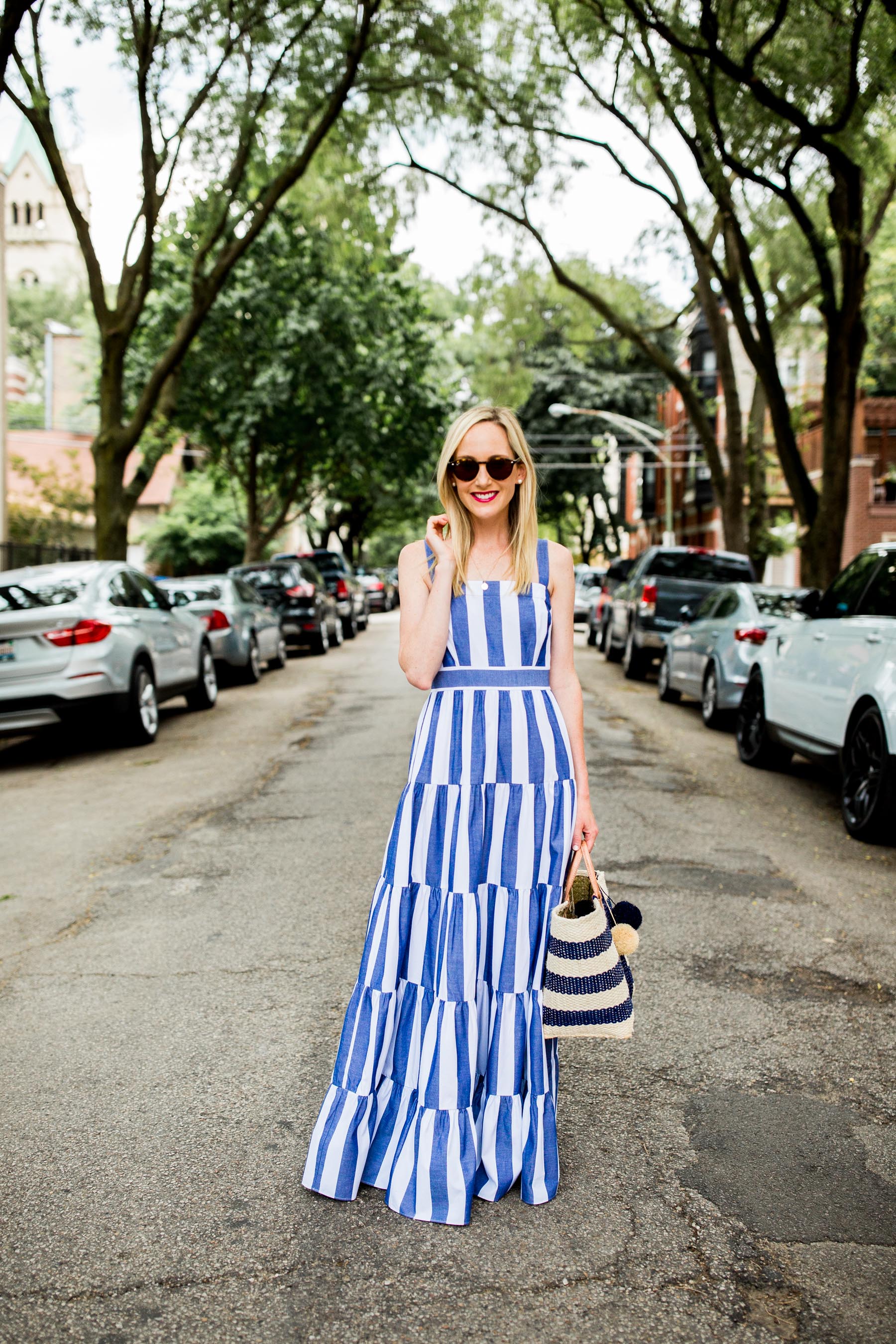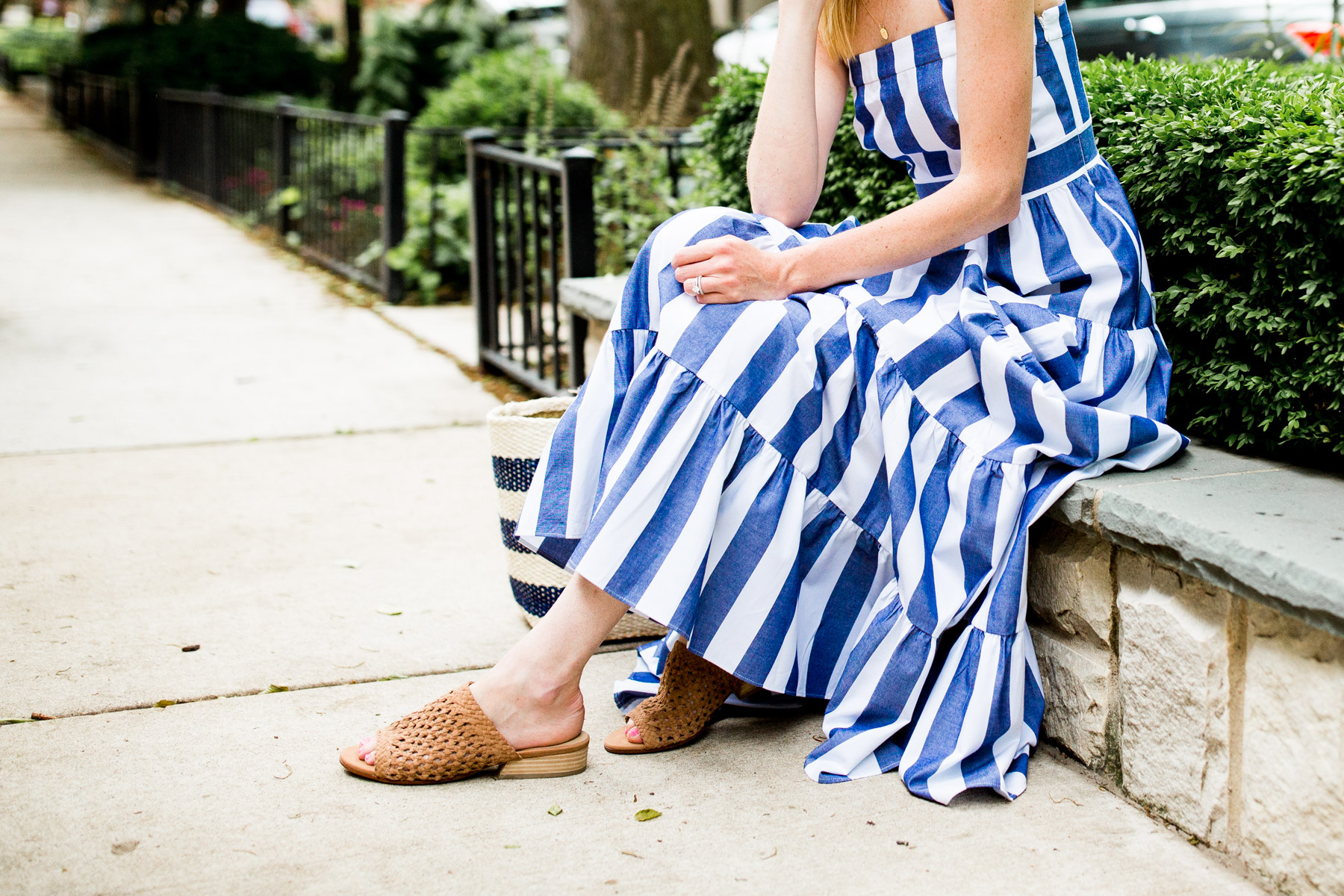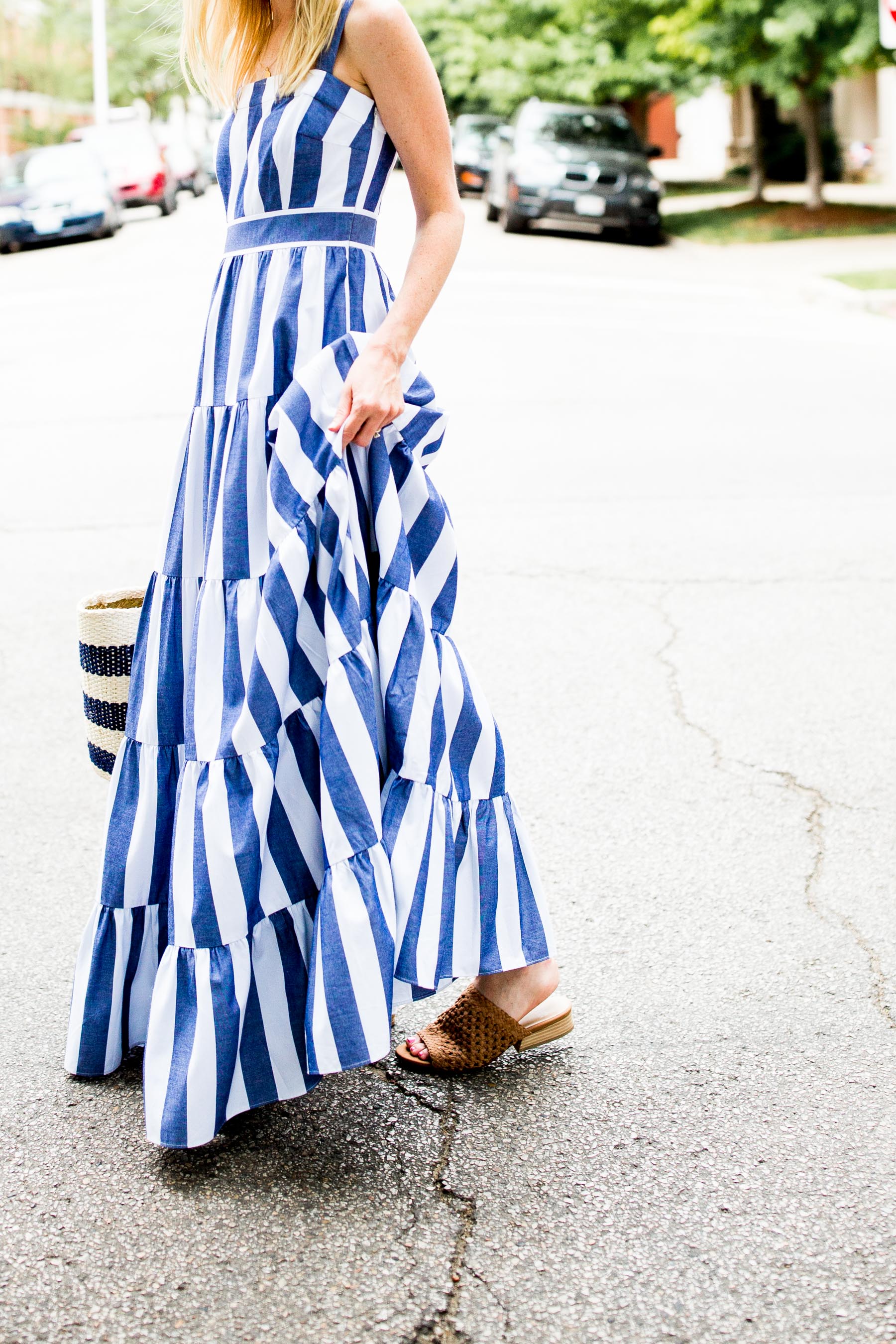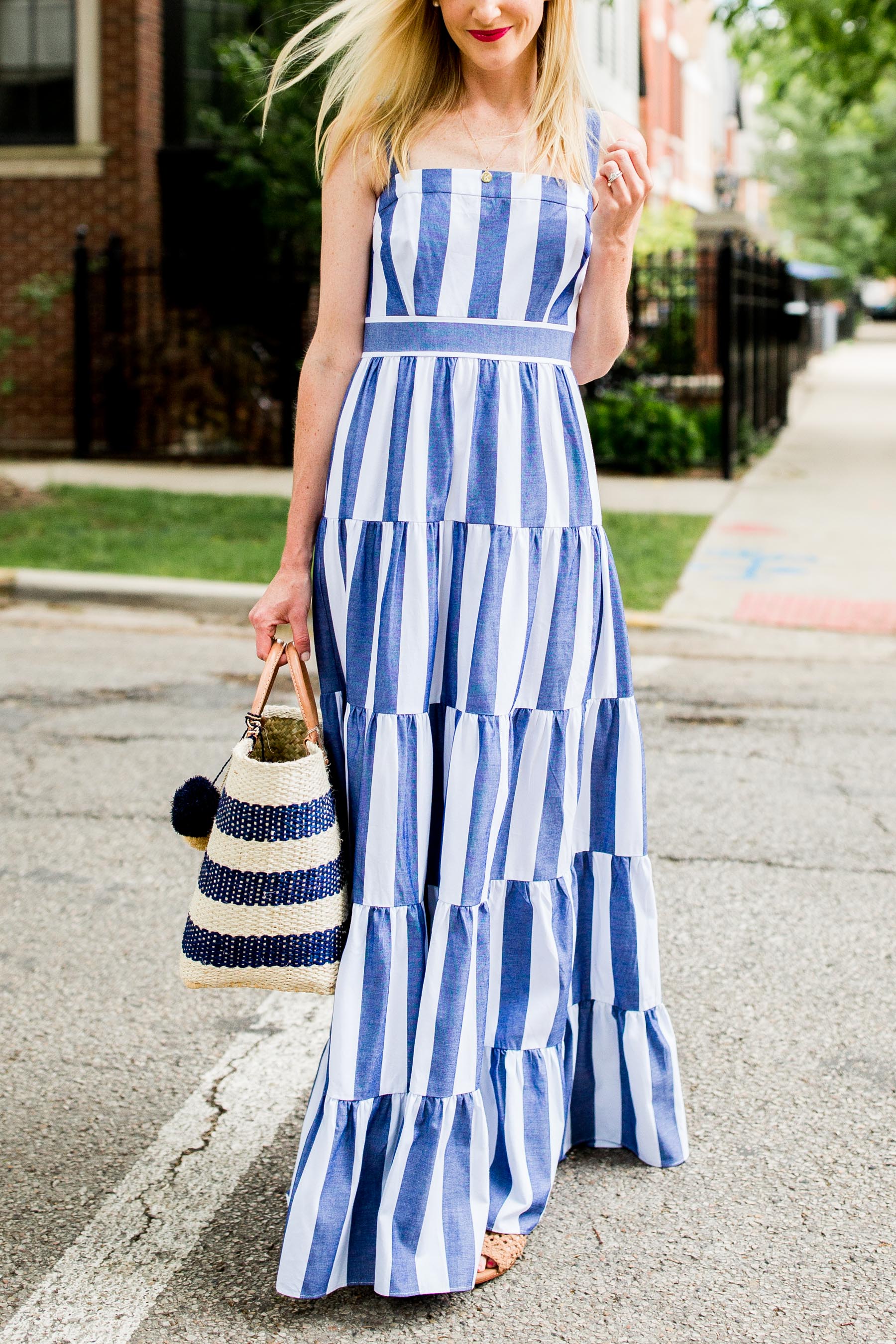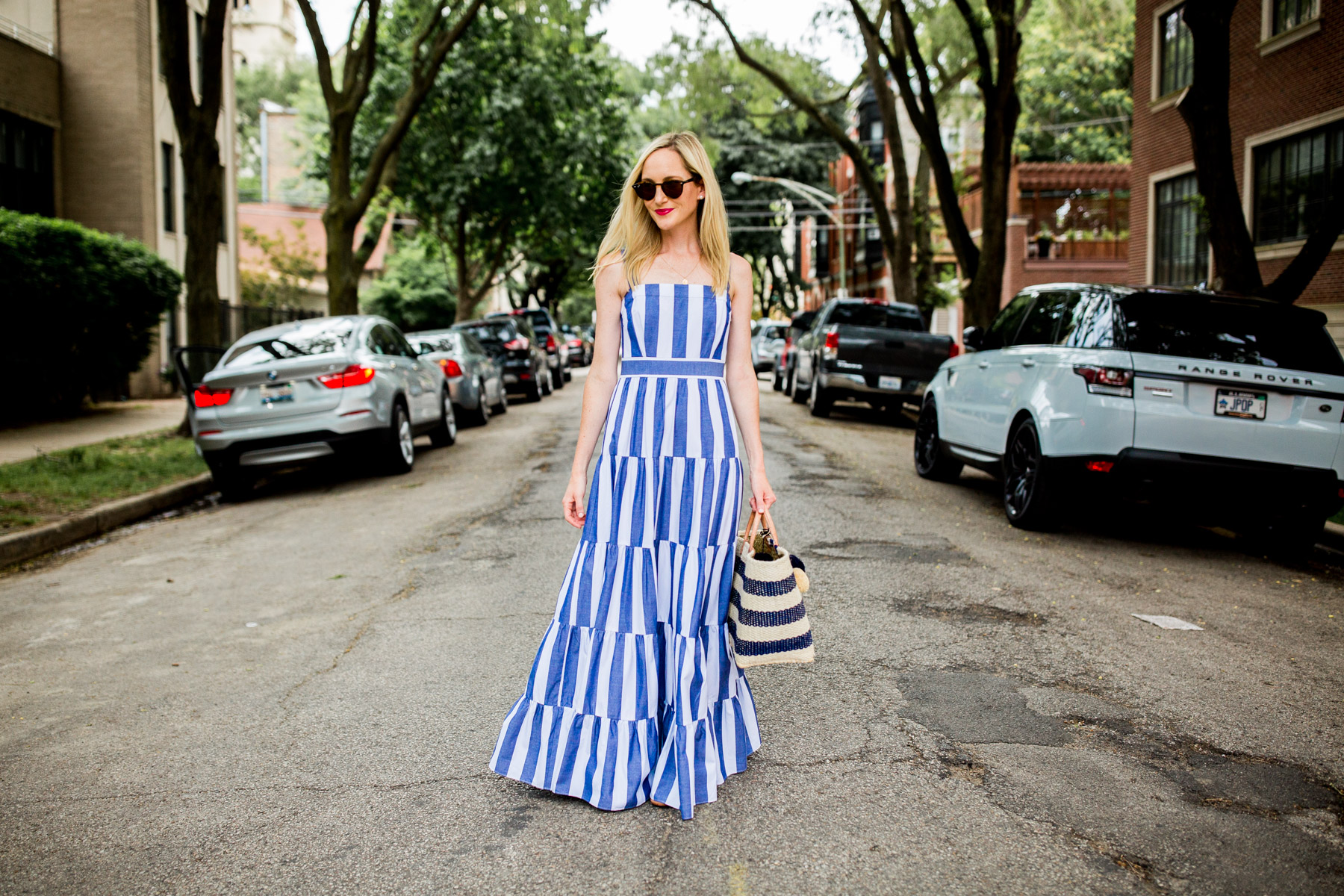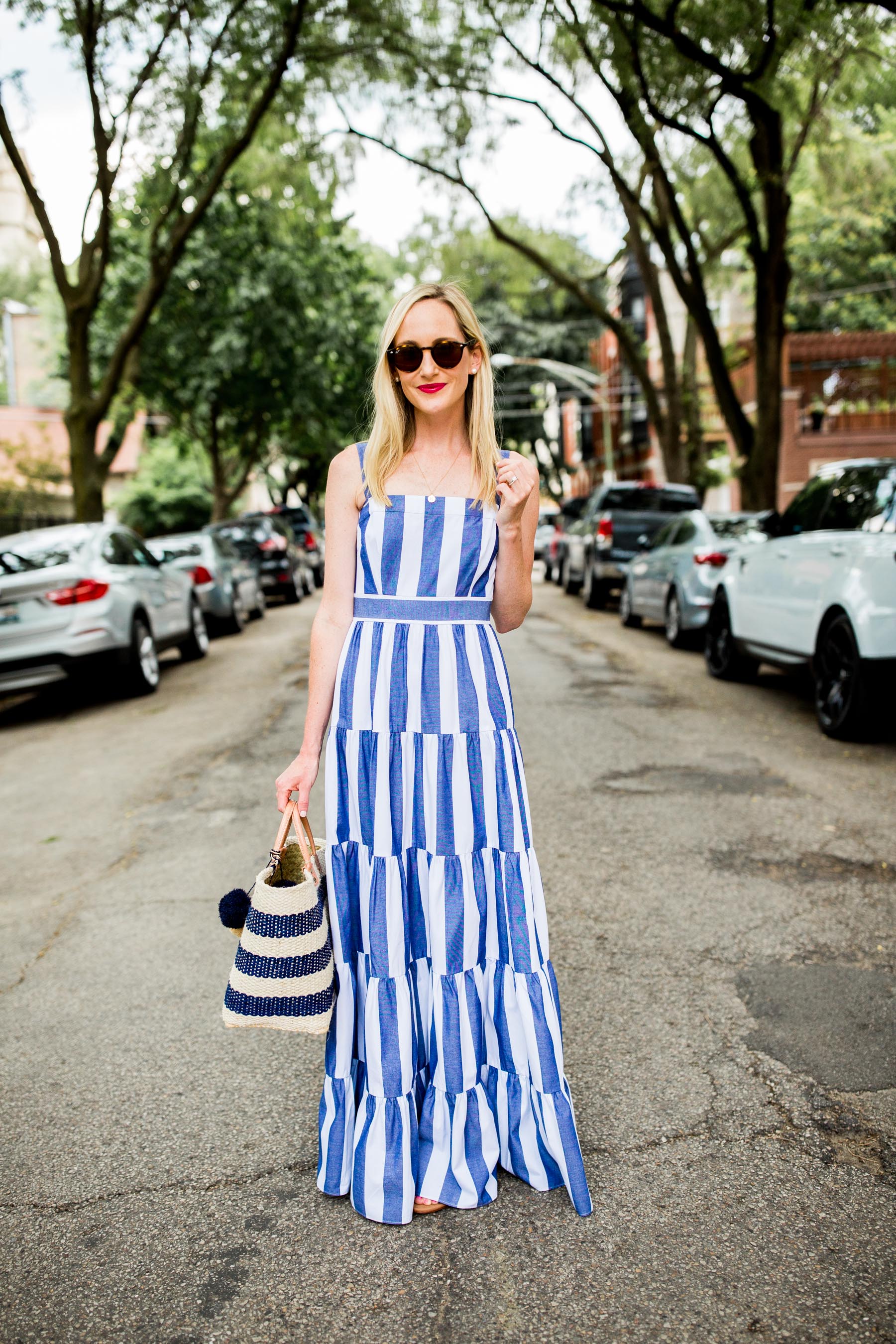 Shop the post:
Tiered Maxi Dress (Also love this one!) / Basketweave Sandals / Initial Necklace / Woven Tote (Also love this one in navy, and considering getting this one!) / Sunglasses

In collaboration with Nordstrom. As always, thank you so much for supporting the partnerships that keep Kelly in the City up and running!