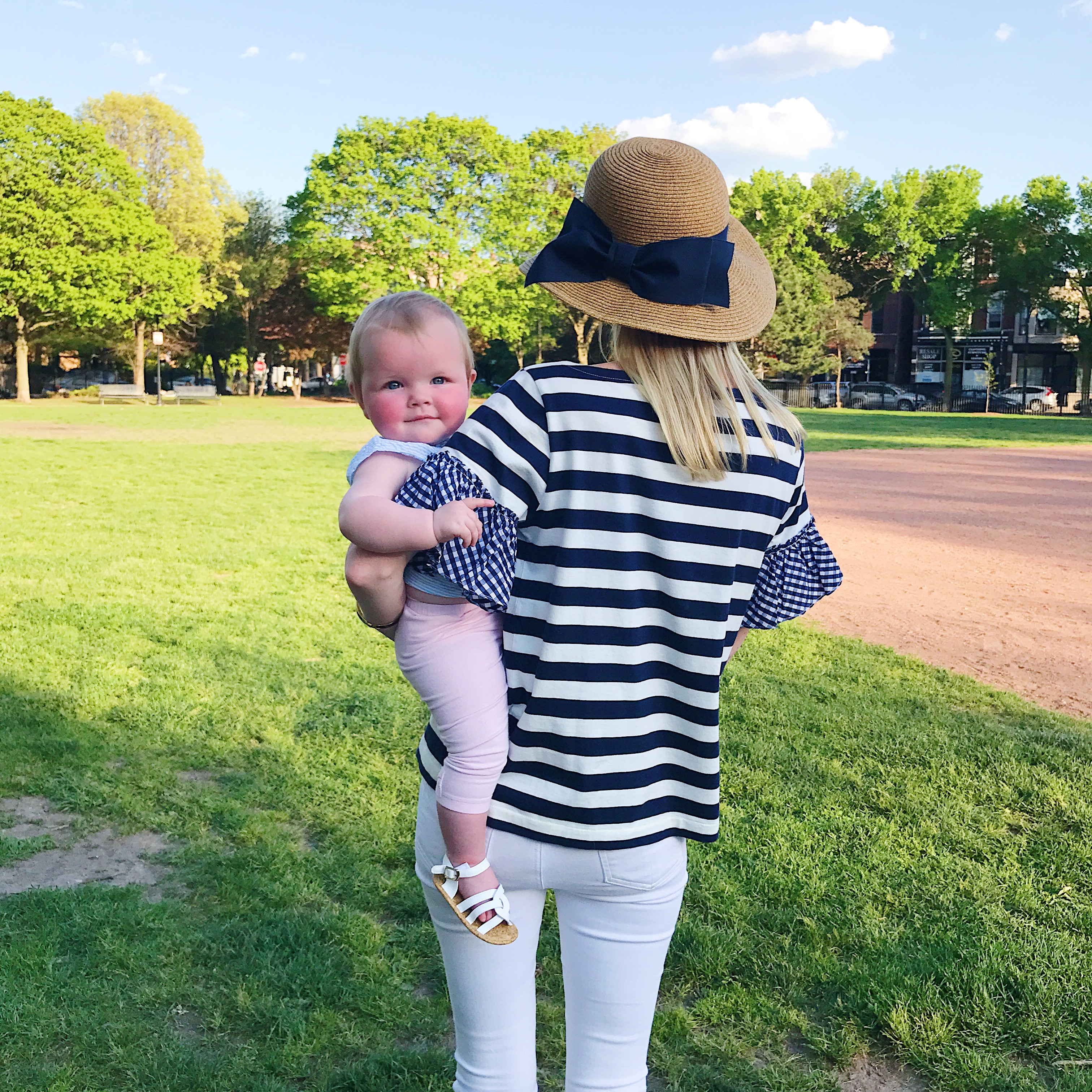 Wearing: Skinny Jeans (Also available here) / T-Shirt (Also available here) / Hat c/o (Back in stock! Also in white and black)
Hi Friends. :) Took the majority of the weekend off for Mother's Day. (Happy Mother's Day to all my Mom Readers, btw!) But thought I'd hop on this afternoon with a quick little update.
Personal
I've decided not to dye my hair brown, and instead lowlight it, per your suggestions. ;) Thanks, guys! Hopefully it'll allow me to go longer between highlights and allow my hair to grow back.
Emma
Emma's getting into solid foods. (FINALLY!) As I type this, she's eating scrambled eggs, bacon and puffs. Growing up so quickly!
Mitch
Mitch is the cutest and arranged for Kira and Tom to babysit Emma so he could take me out for a surprise Mother's Day dinner on Friday night. It was so much fun, and again, reminded me of just how lucky I am to have such a wonderful family and such wonderful friends. Also, it was crazy to be out sans Baby. We felt like kids!
Family
So many of my cousins have/are graduating! It's that time of the year, right?! Congratulations, guys. So proud of your hard work and can't wait to see what you do next. Love you!
Friends
Erica–our best friend from New York–came to visit yesterday. It was the best. I always say this about Erica, but we can go months and months and months without seeing each other, and then when we finally do see each other, it's just like we're back in the city together. Except we're old and we can't party like we used to. But whatever. ;) Can't wait to get to Milwaukee (where Erica now lives) next!
House
The art for our master bedroom arrived! The frames kind of clash with the other art, so I'm a bit disappointed… and will probably just put 'em elsewhere in the house eventually. For now, though, we're hanging it so I can feel "done" with the space. I'm excited to shoot the bedroom this week and then share the "reveal" with you next week!
Chicago
It's WARM! We're having the best weekend, and we're supposed to be getting some 80-degree days next week. So excited to spend a day poolside with some of my favorite Chicago girls. Should be a blast!
Anyway, here's today's Life Lately post: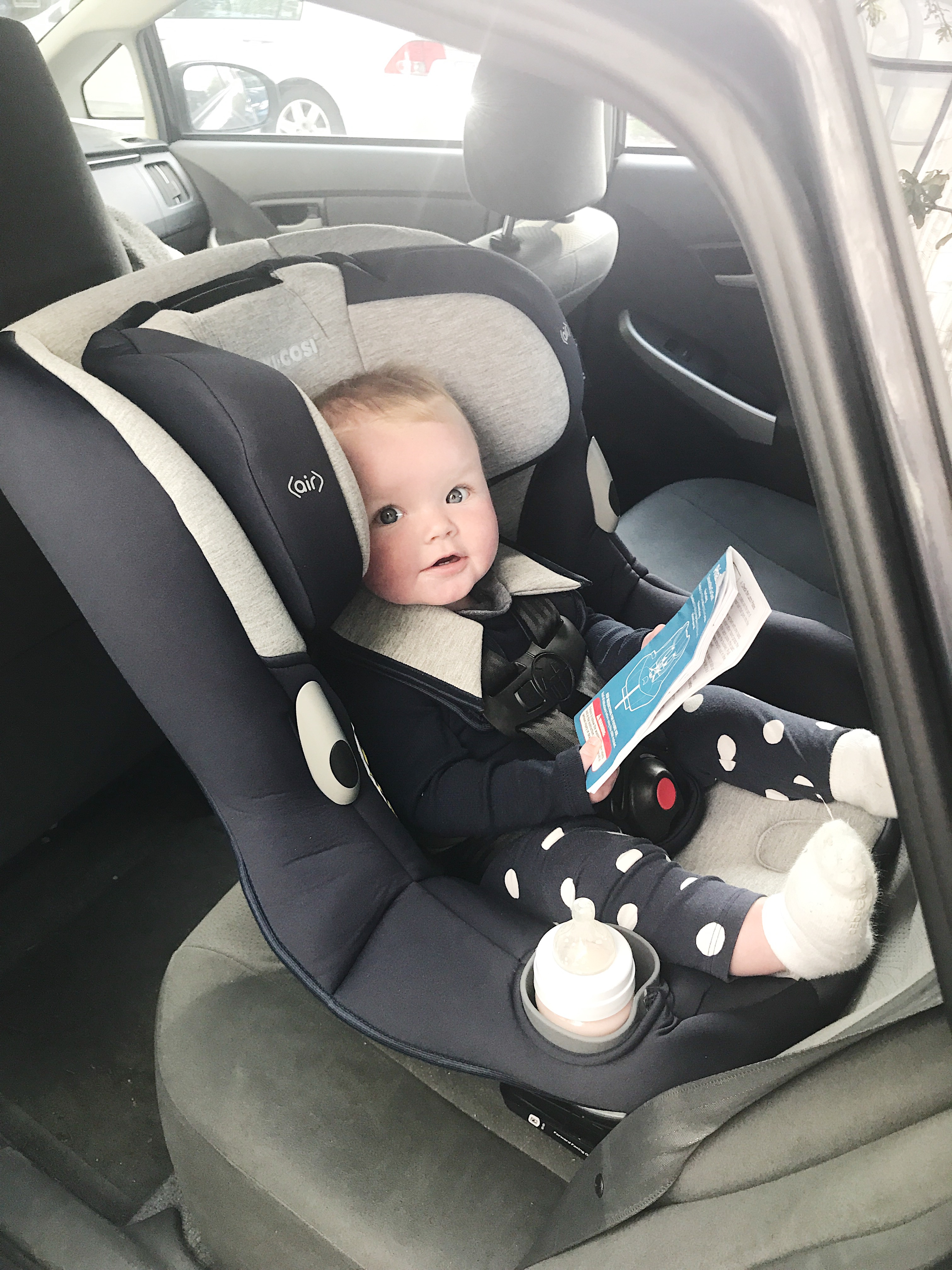 Emma's now riding in style. Here's her new car seat. We love it!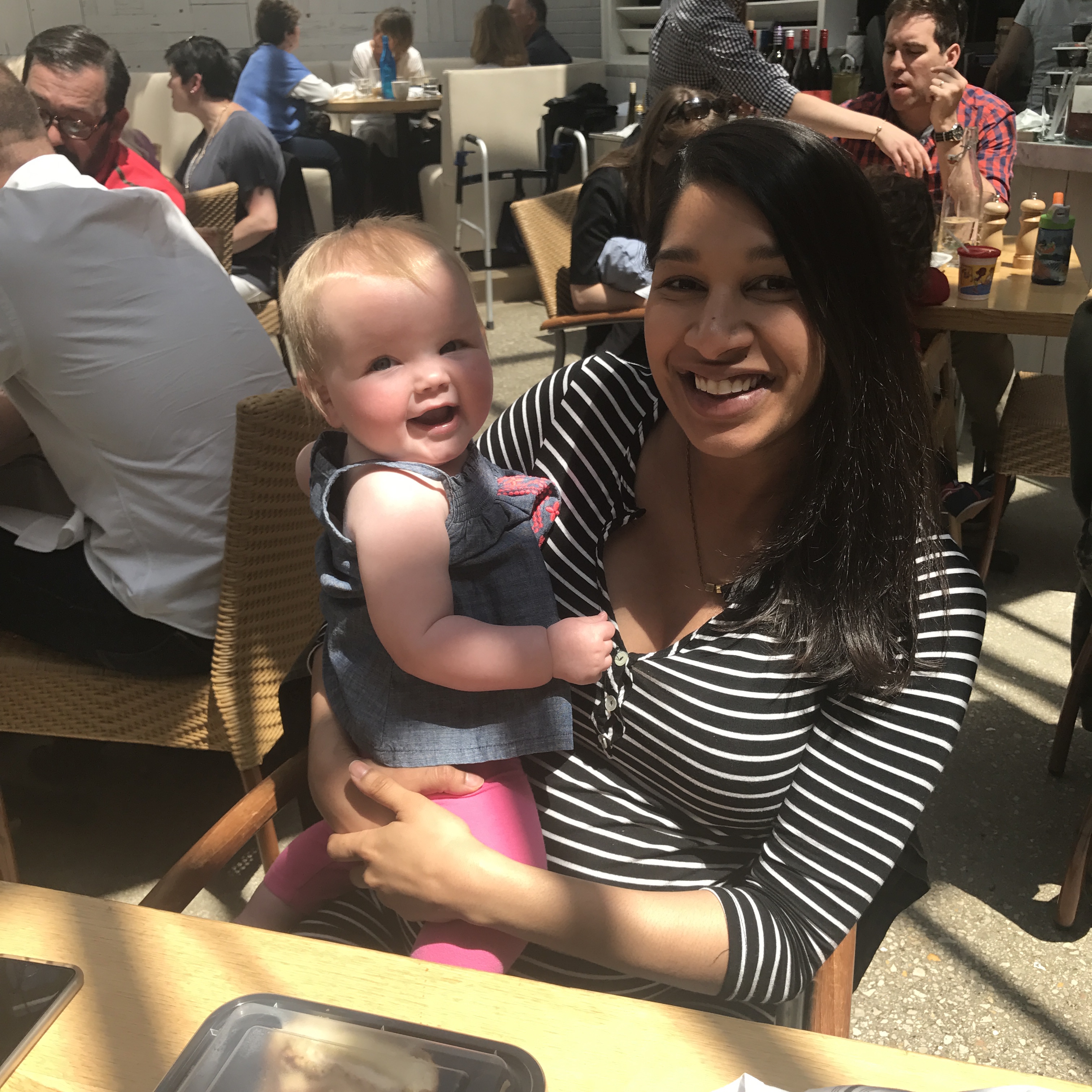 Brunch with Aunt Shaheen and her bestie from home, Stephanie! Patiently awaiting the arrival of Baby T. 
Truly can't get over how beautiful Chicago is in the springtime.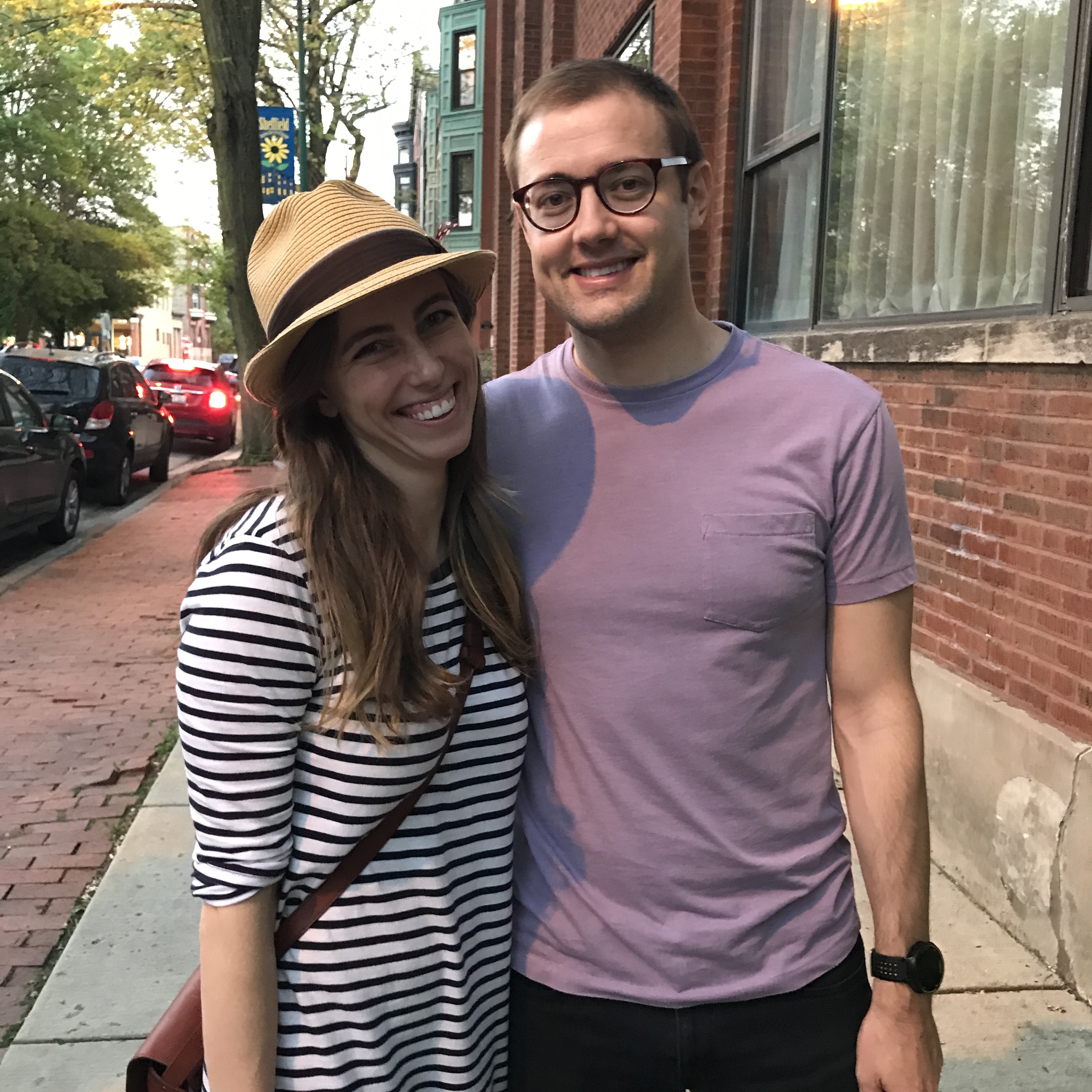 Had the best Saturday night with Maya, Kira and Tom. Thankful for great friends in the neighborhood. <3 Thanks for hosting, Maya!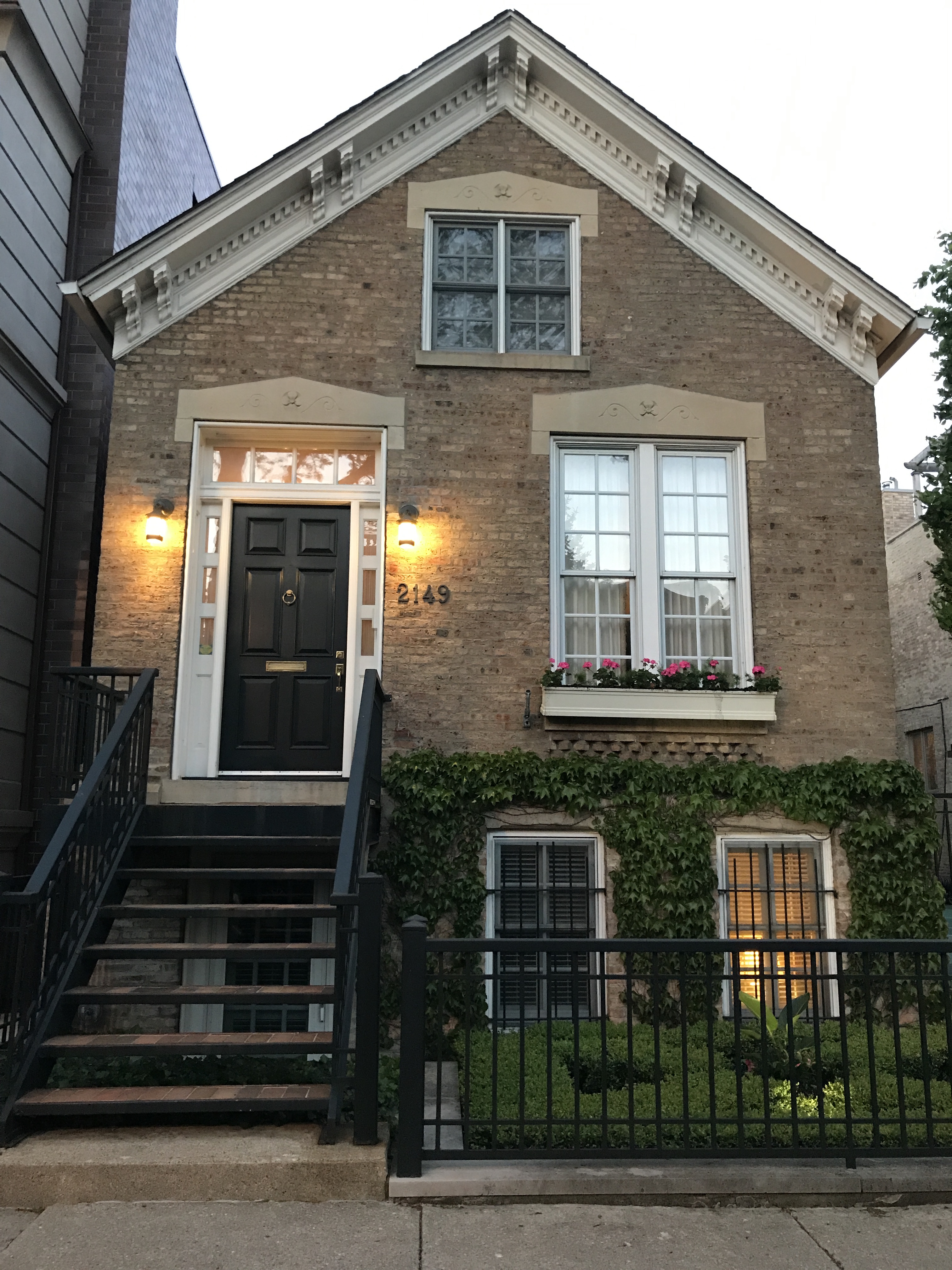 Have made some real progress on finding someone to paint our trim, replace our doors and possibly replace our front stoop. This is our inspiration!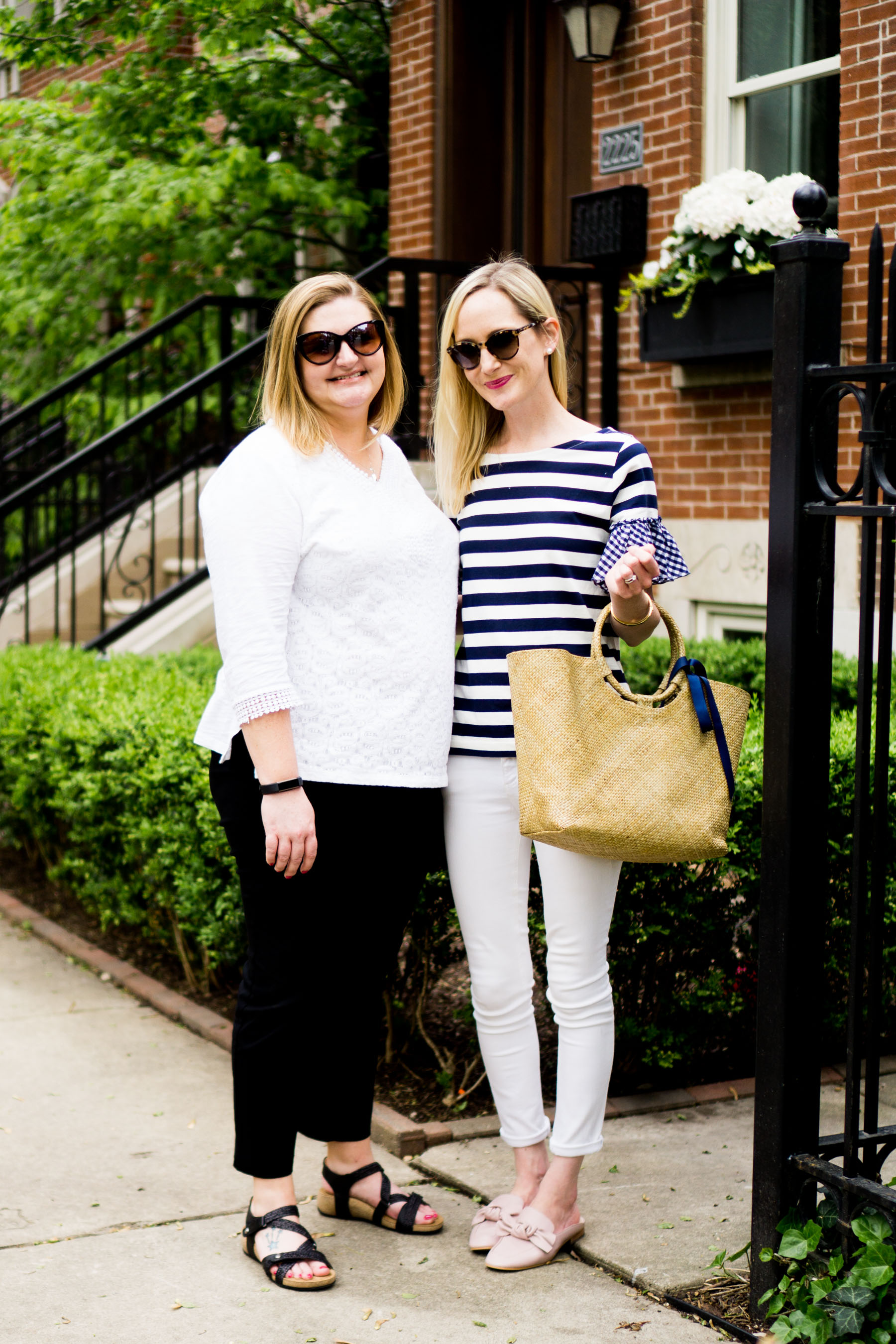 Wearing: Skinny Jeans (Also available here) / T-Shirt (Also available here) / Hat (Not pictured, but it's back in stock! Also in white and black) / Bow Mules (Now in white! Order before they sell out!) / Tuckernuck Tote c/o / Replacement Sunglasses
Saturday with Erica! We had brunch at Homeslice in Lincoln Park with Mitch and Emma, and then went out for ice cream. LOVED seeing you, Ricky, and can't wait for Milwaukee adventures!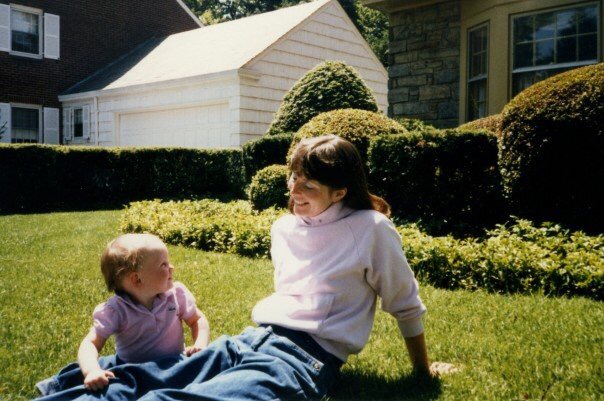 Happy Mother's Day to my mom. Wish I could be with you today, Mom, but I can't wait to see you and celebrate with you over MDW. Thank you for being my best friend. <3 Love you so much!