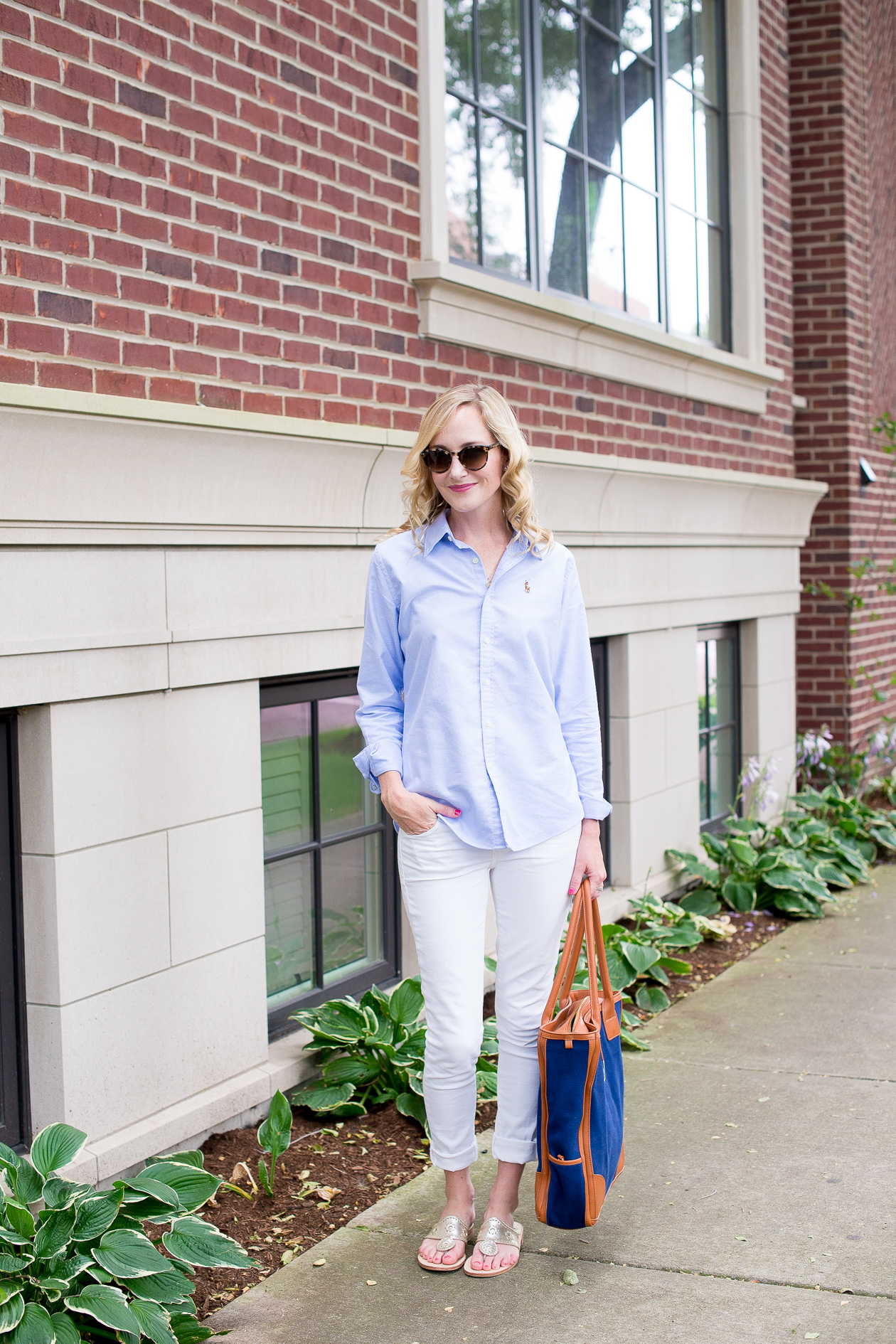 Ralph Lauren Shirt / Cinco Powell Tote c/o /American Eagle Jeans c/o / Helen Ficalora Necklace c/o / Kate Spade Earrings (Also love these) and Sunglasses (Old, similar here) / Jack Rogers Sandals
I'm such a fan of low-key Sundays. Mitch and I did very little on the productivity front yesterday, but it was a really nice day. (I did manage to iron a few shirts, though. Huzzah! I'm back in normal clothing, haha.)
In the morning, we took Noodle on a couple of long walks, putzed around the house, and made breakfast. In the afternoon, Jess and Neal stopped by, and we talked about all the decorating plans. (Eee! So exciting. I can't wait to see what they do with their new place!) And that evening, our friend Jasmine came over to visit.
I'm feeling all kinds of recharged today, and totally motivated to try to pick out a paint color for our living room. (Which I'll definitely end up needing your help for. Stay tuned.)
Onward!
Don't forget to shop my favorites from the Nordstrom Anniversary Sale!