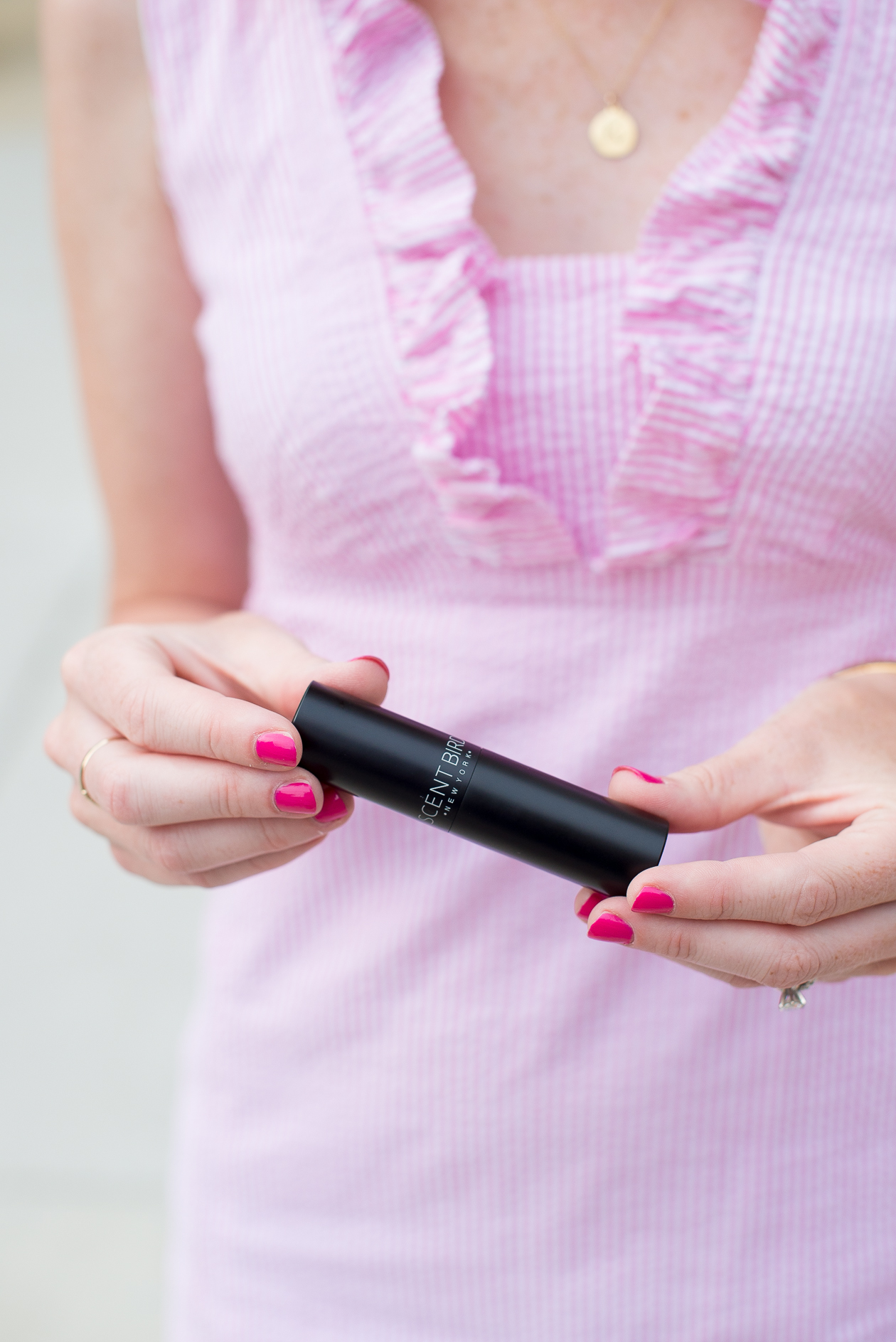 Up until a few weeks ago, there were a handful of perfumes I'd wanted to buy for the longest time. The only thing stopping me was their price tags. Designer fragrances are pretty expensive, and I was worried: what if I didn't end up loving them? What a waste. Of course, I could've tried 'em out in department or beauty supply stores (and did), but felt like I had to wear the perfumes for at least a week before I really knew. (Any other picky girls out there?!)
Enter Scentbird. It's a subscription-based perfume service that sends you a 30-day supply of whatever designer fragrance you want to try for $14.95 per month. And in case you're wondering, the company gives you a generous amount: 8 ml in an environmentally friendly, reusable case. And there are 350+ scents to choose from. Oh! Scentbird is 50 percent cheaper than the typical rollerball, too.
I was pretty excited a few weeks ago when Scentbird asked me whether I wanted to try out the service. Signing up was easy–it probably took about two minutes–and I had my first perfume within a few days. I chose Burberry Brit (a scent I've wanted to try for the longest time), and I love it. I also love that it fits in whatever bag or clutch I'm carrying, so I can put it on before events and dinners. And I'm really excited to swap my fragrance out for something new next month. I'm thinkin' Hermès or Dior. Thoughts? ;)
Anyway, now for the fun part. Scentbird and I are teaming up today to give away a three-month subscription to the service. You can enter by using the widget below, or you can simply comment in the comment section below. Why do you want to try Scentbird? What perfumes are you interested in trying?
Winner will be announced in one week. Use code "KIC25" to take 25 percent off your first Scentbird purchase!