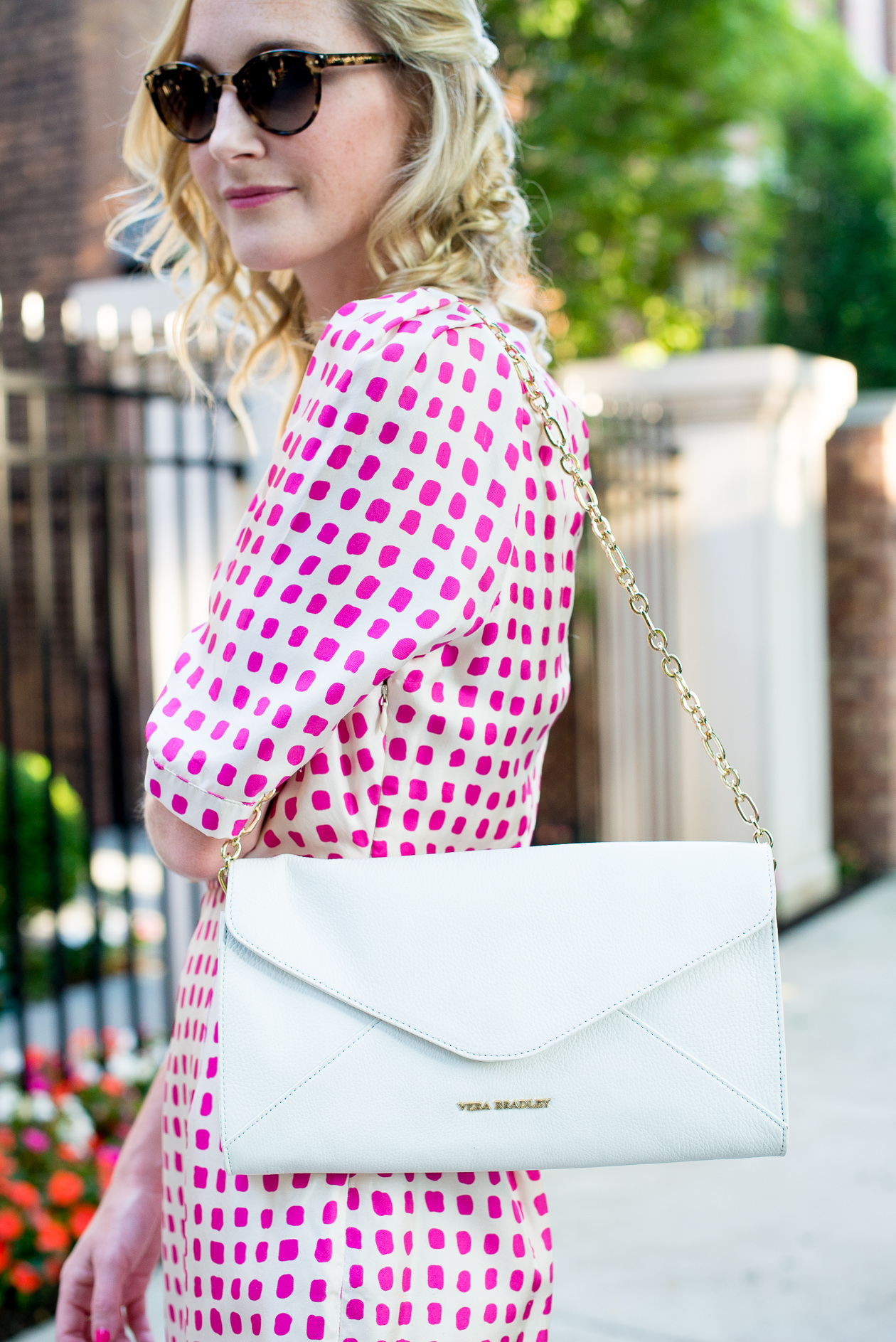 Harlyn Dress in "Hot Pink Dot" c/o (Old, but you can find Harlyn's current collection at Anthropologie and Revolve!) / Vera Bradley Clutch c/o / Steve Madden Girl Sandals (Kim's bridesmaids' shoes! I have the lower ones, but this is the original pair!) / Helen Ficalora Necklace c/o / Joyiia Bracelet c/o / Moon and Lola Earrings c/o Tuckernuck / Kate Spade Sunglasses (Old, similar here)
Last night was the best. Mitch and I met Erica, one of our very best friends from back home, downtown at Volare. It was one of those dinners during which the waiter has to ask you three+ times whether you're ready to order, haha. We just couldn't stop talking and laughing!
(And no worries. We ordered quite a bit of wine during the ordering process. ;))
Back in New York, the three of us would meet every week–without fail–for dinner. Sometimes at our apartments; other times at restaurants on the Upper East Side or East Village. Our get-togethers were the highlight of my week, and they really got me through some of my tougher days in the Bronx.
Getting together regularly is a little more challenging now. Mitch and I moved to Chicago, and Erica moved to Milwaukee. (Close, but still hard to find dates that work for everyone. So busy!)
But while we often go months without seeing each other, it's like no time has passed at all when we do finally manage to meet up. And I think that's amazing. Don't you just love friendships that pick up right where they left off?
Love you so much, Ricky. :) See you in a month!
And don't forget to shop my favorites from the Nordstrom Anniversary Sale!