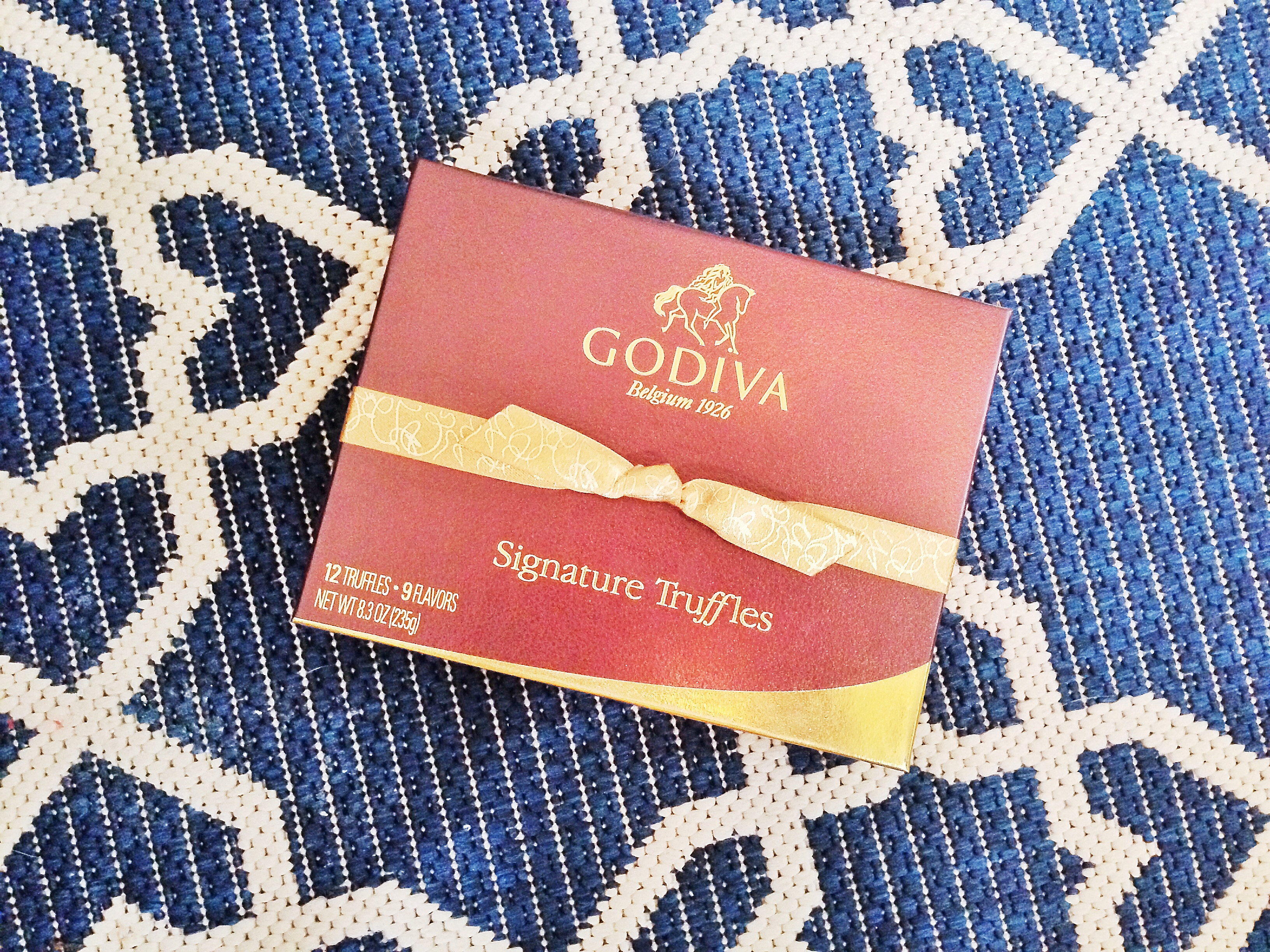 Confession: as I'm writing this, I'm currently finishing off a box of GODIVA Signature Truffles. What?! It's Monday. Don't judge, haha. In all seriousness though, they're irresistible. I'm far from a foodie, but goodness, am I a GODIVA fan!
I've been crazy about the company for as long as I can remember, actually. While I was growing up, my dad would get GODIVA chocolates for my mom for special occasions, and she—being the wonderful mother that she is—always shared. So good. (Thanks, Mom.) Today, GODIVA is still the ultimate treat. The Manolo Blahnik of chocolates, if you will.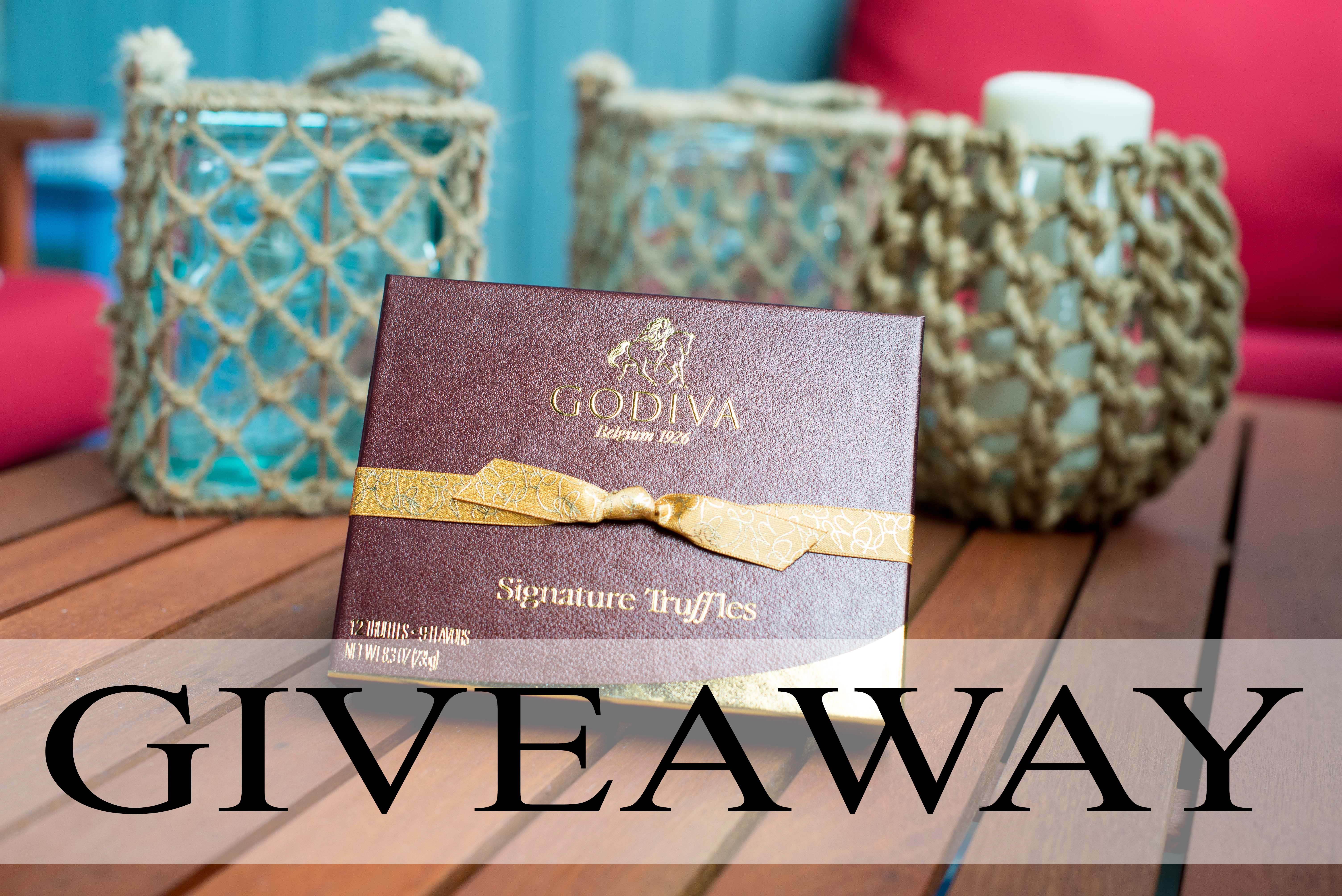 Needless to say, you can imagine just how excited I am about teaming up with the company to bring Kelly in the City readers a tasty giveaway. With the launch of GODIVA's new Trufflelata and Soft Serve products, five lucky winners will receive $25 gift certificates (redeemable in-store).
Entering is easy. As the notion of love is prevalent throughout GODIVA's history, we're asking you to share your most memorable summer fling through the comments section of this post. I can't wait to read your sweet stories. (Which, by the way, don't have to be romantic! Any special summer works!)
You can also enter to win GODIVA for a year by posting photos of your favorite GODIVA treats to Instagram. Just be sure to use the hashtags #GODIVAsweeps and #GODIVAsummer!
Of course, I really can't ask you to dish without sharing my own summer fling, now can I? Mine occurred during the summer of 2009. Everything was perfect, and time seemed to stand still. I remember it all, from our first date (watching "Annie Hall") and the dozens of long walks around Manhattan to the trips down the Shore and our first kiss outside the 68th Street subway station. Above is a really cheesy video about that time which I made for Mitch a few years ago. Terrible video-making skills, 100-percent ridiculous, and strewn with inside jokes, but hey–I was young and in love. ;) You can also read about it here!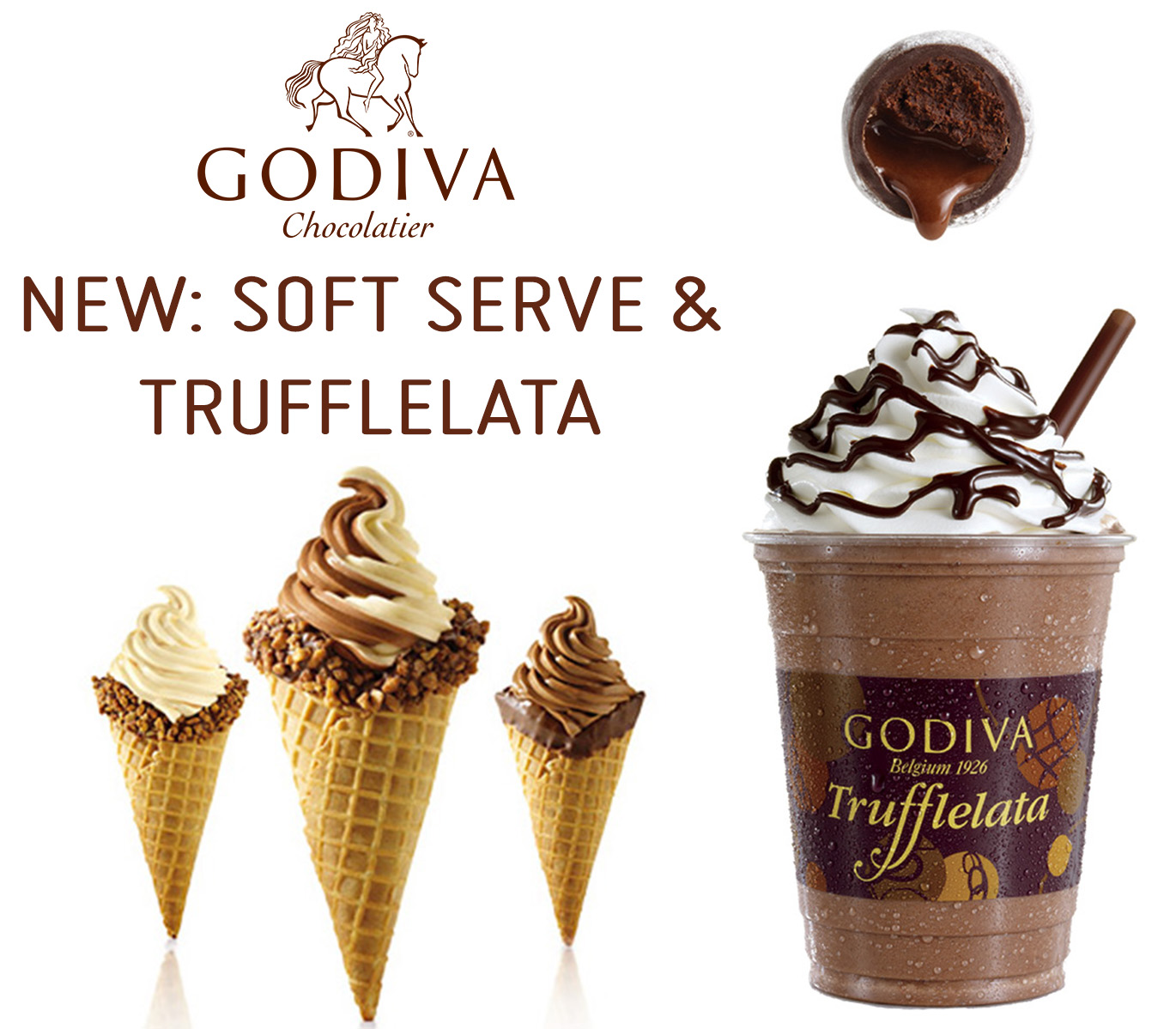 Tomorrow, Mitch and I will be attending a GODIVA tasting event in Chicago, celebrating the launch of the company's new products, shown above. (Hard life, haha.) GODIVA Soft Serve, which retails for $6 and contains the company's premium and authentic Belgian chocolate, comes in Dark Chocolate, White Chocolate Vanilla Bean, and Swirl. It's served in one of three waffle cones–each dipped in milk or dark chocolate–or in a five-ounce cup. The Trufflelata, which retails at $6, comes in six different flavors: Chocolate Lava Cake, Salted Caramel, Strawberry Creme, Hazelnut Crunch, Milk Chocolate and Oreo Cookie. (To create one, a truffle of your choice is blended into the beverage!)
Best event ever, no? ;) Can't wait to share the experience with you guys! Stay tuned for coverage.
FTC Disclosure: This post was sponsored by GODIVA. However, all opinions are my own.