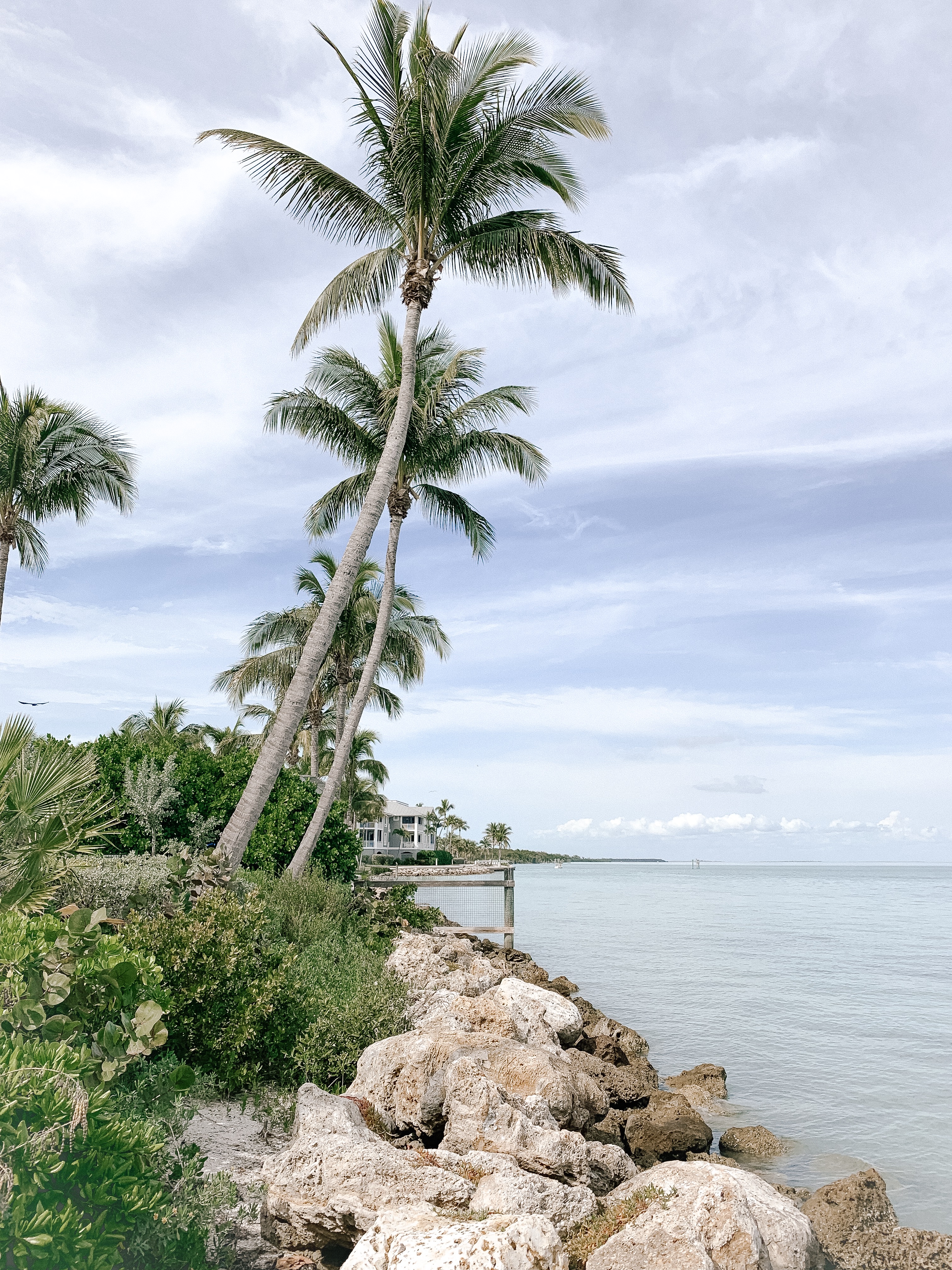 Because I'm down on Captiva with my family right now, I thought I'd resurface our guide to the island! Of course, we've tried different spots this time around, so we'll need to publish an updated guide in the coming weeks. But one thing remains constant: We love it here! So excited about spending many, many more happy years down here. It's certainly becoming our "happy place." :)
So without further ado…
Mitch here!
This blog post has been months in the making. Our trip to Captiva was the result of a cancelled flight due to the coldest weather in Chicago in decades. Yes, we were those jerks who happened to be in Florida for that whole thing. And instead of flying back we decided to stay an extra week… on Captiva, of all places. It was pretty great, haha.
Captiva probably shouldn't exist. It's a tropical paradise, it's in America, and it's an hour's drive from a major airport and a short flight for any hundreds of millions of chilly Americans. It's also stunningly quaint and there's tons to do–especially for families. And I'm not sure if I've mentioned it yet, but it's hot there all the time. The sun shines even in February, and it never gets cold. If you lived on Captiva, you could throw away your coat and strut around in t-shirts for the rest of your life. You'd never ever experience a single winter day ever again, and you'd be happy all the time. Sorry if this sounds repetitious, but as a Chicagoan, it felt good to write that paragraph. (Currently in the 40s here… and it's May.)
Driving to Captiva involves a three-mile bridge from the mainland and another five-mile drive over Sanibel Island, and by the time you reach Captiva, you're basically in the middle of the Gulf of Mexico. And it feels remote. It's overgrown and slow-moving. It's covered in luscious tropical plants and the pink beaches are dotted with these unbelievable piles of shells. An hour in Captiva feels like you're on safari with impressive wildlife strutting along, flying by, and splashing around. And in our short time there, I saw bald eagles, armadillos, alligators and about a dozen dolphins. It's like a freaking zoo in that place!
Below, you'll find a quick guide to where we stayed, what we ate, and what we did. I hope to expand upon this guide in the years to come because Captiva is the kind of place I hope to revisit over and over again.
Guide to Captiva, Florida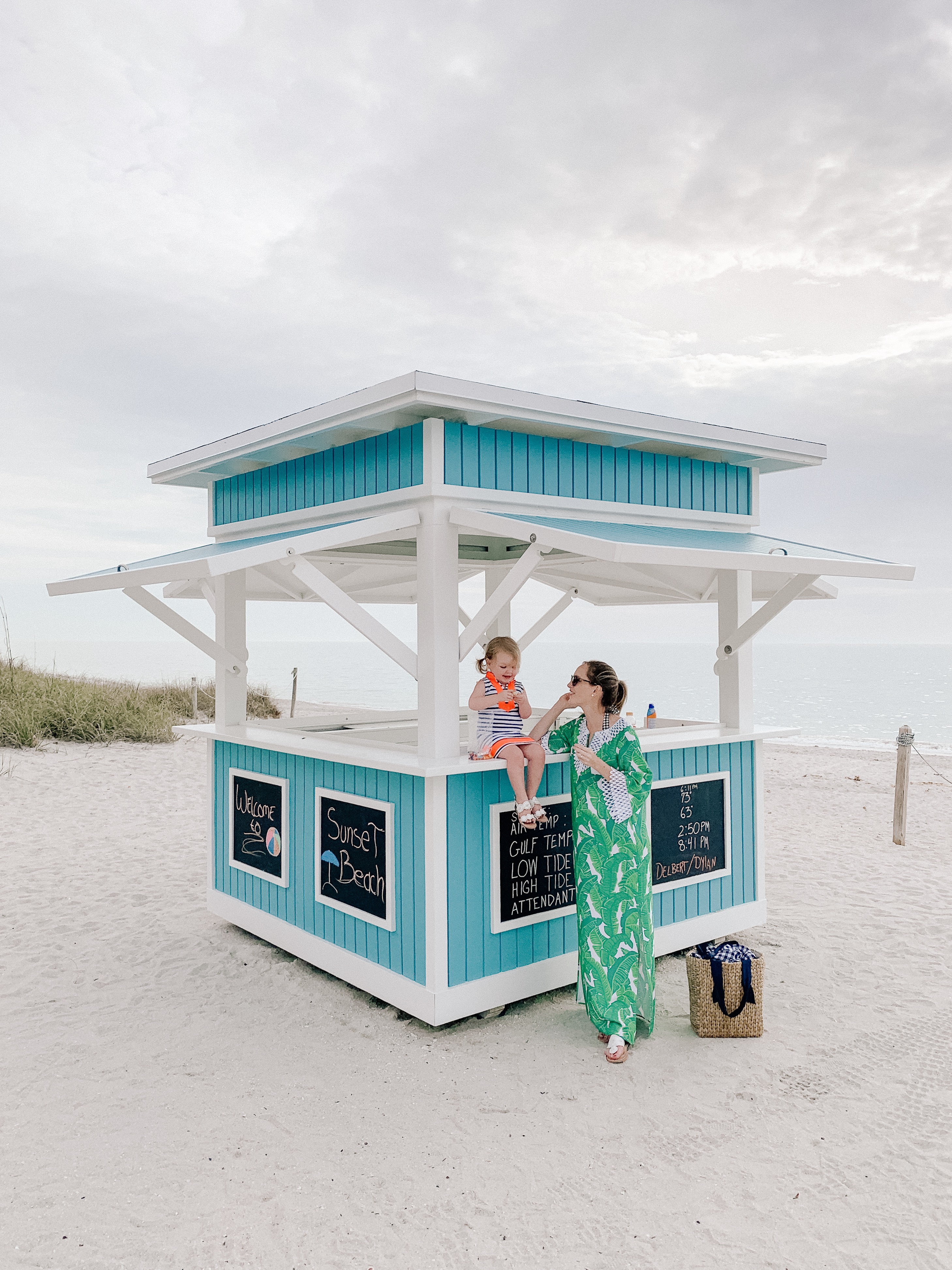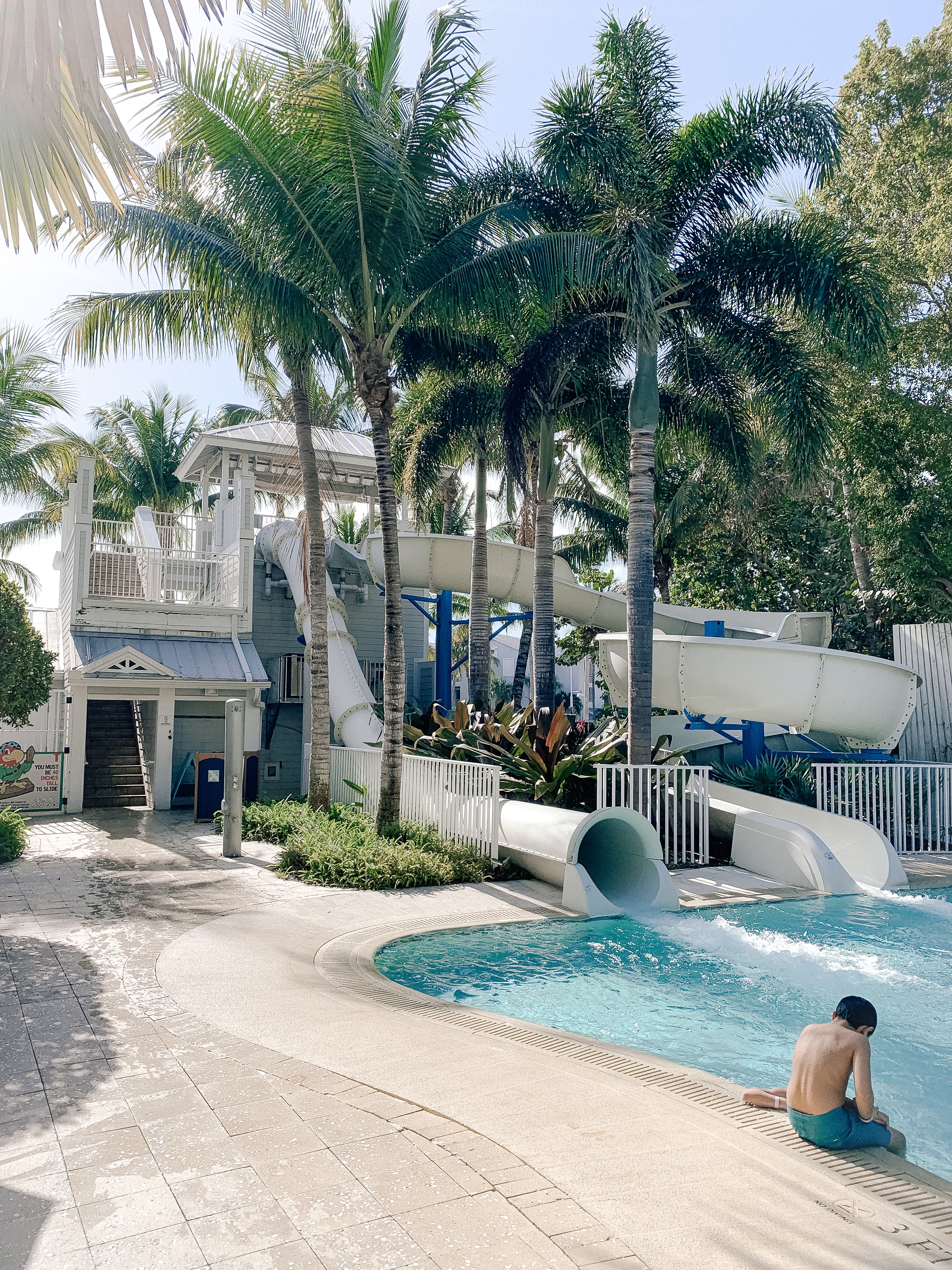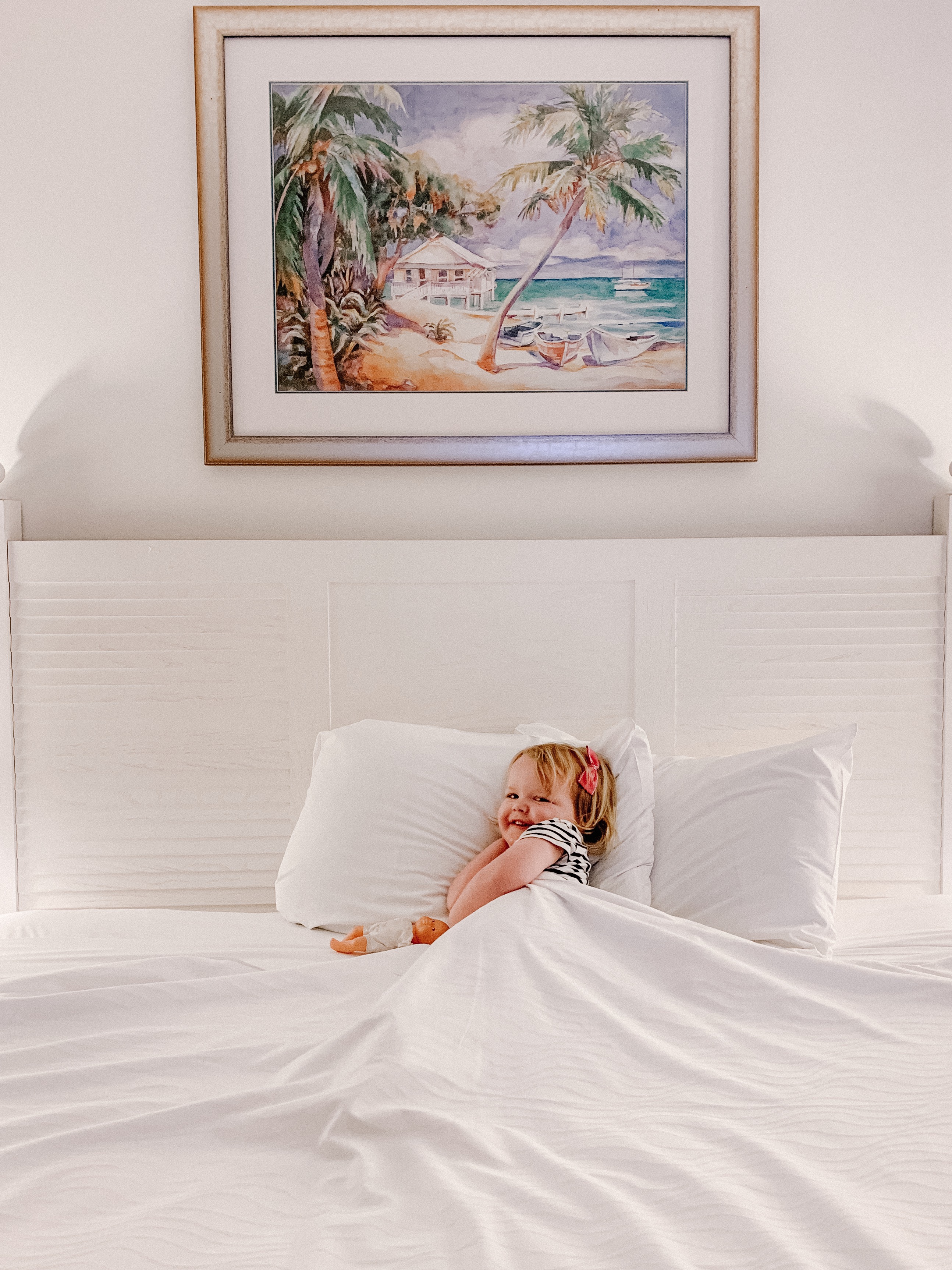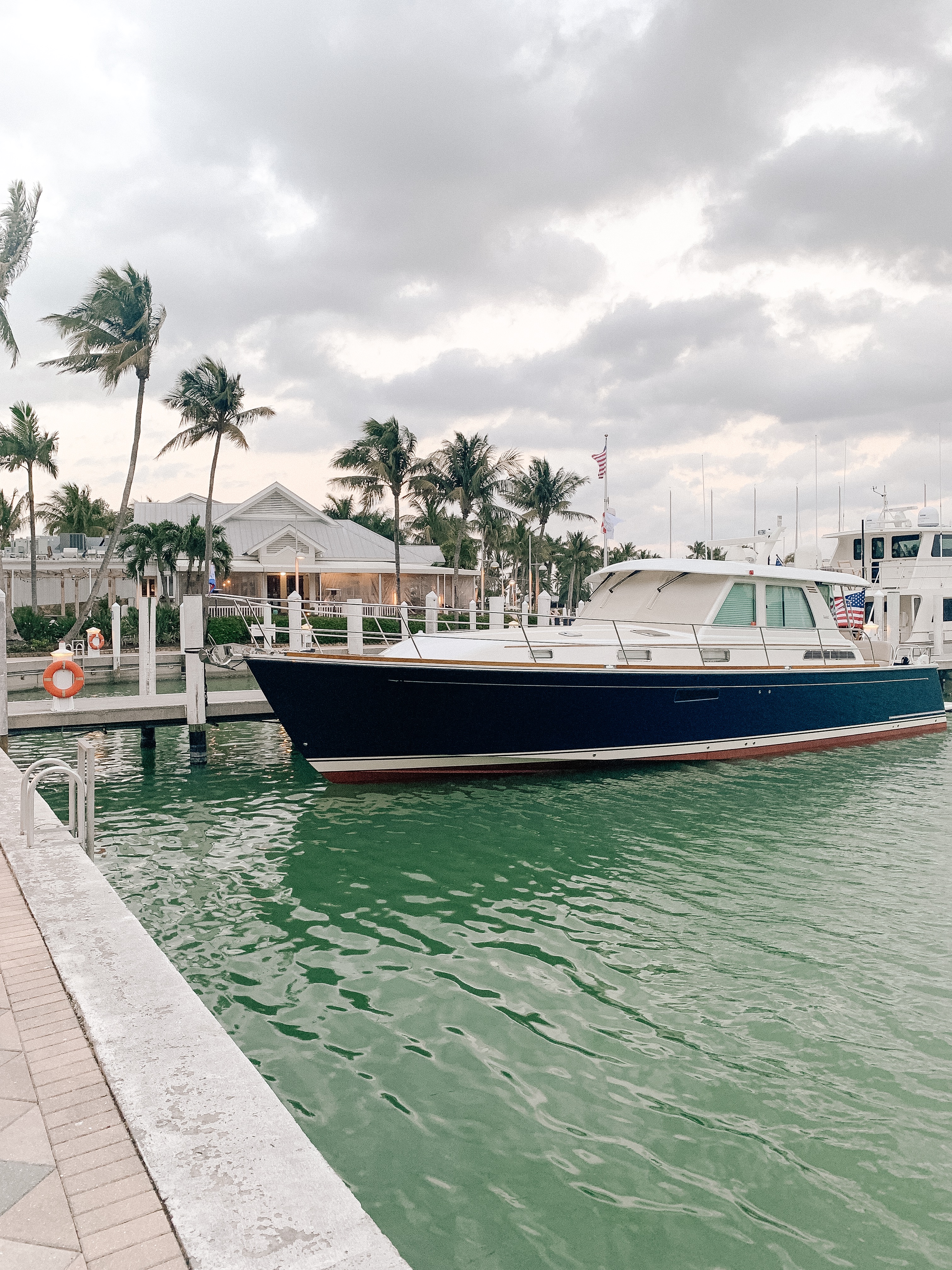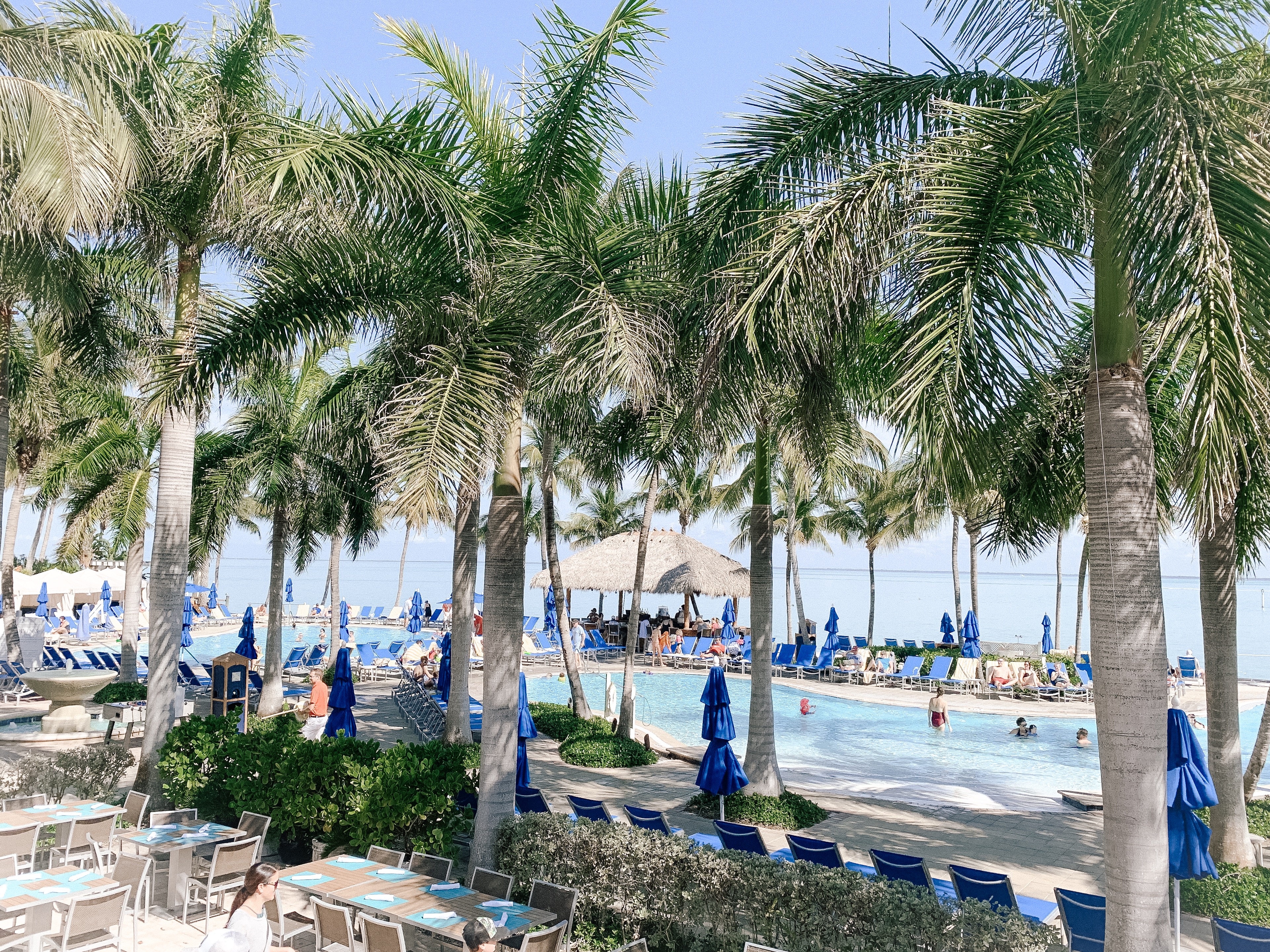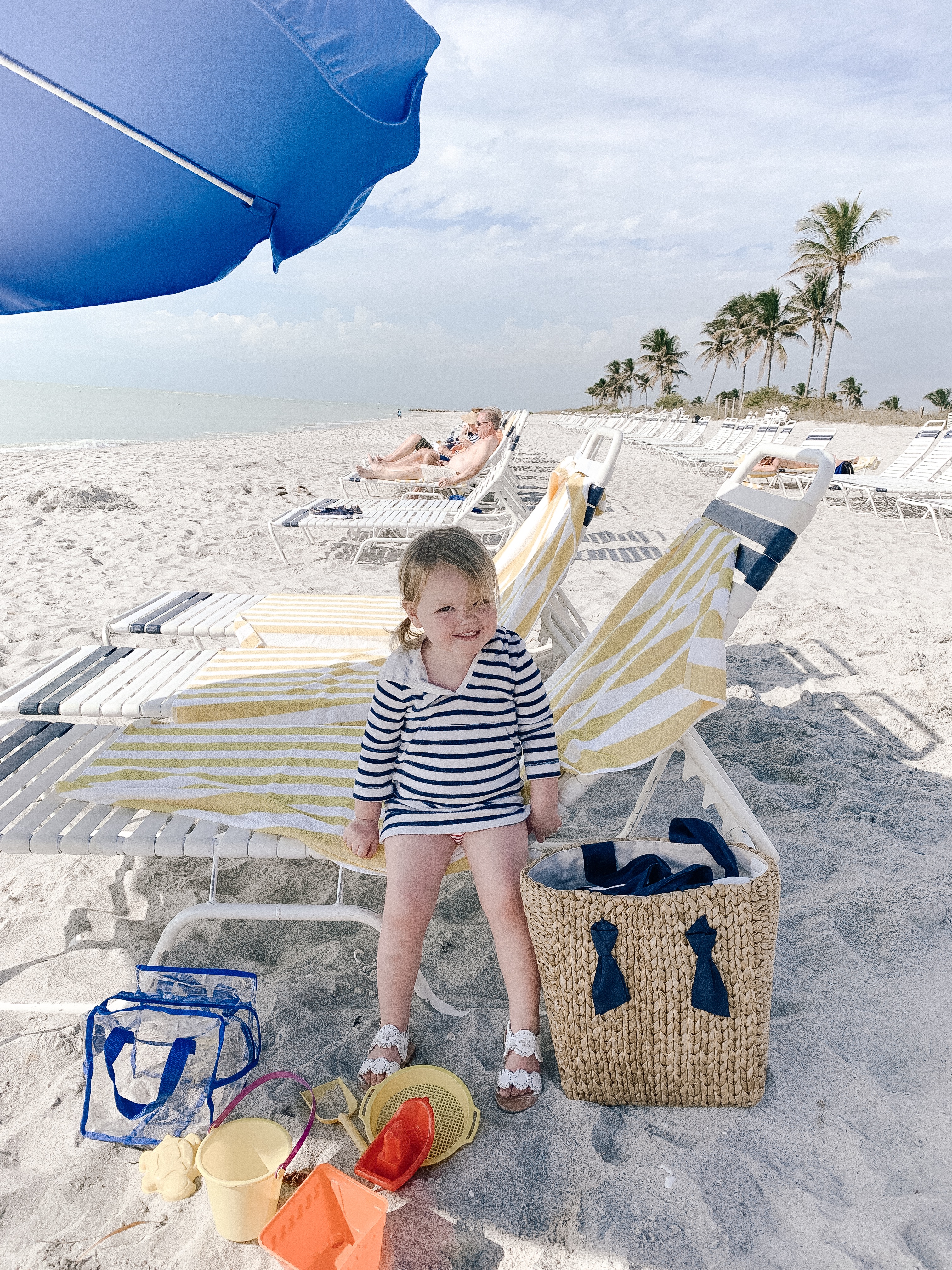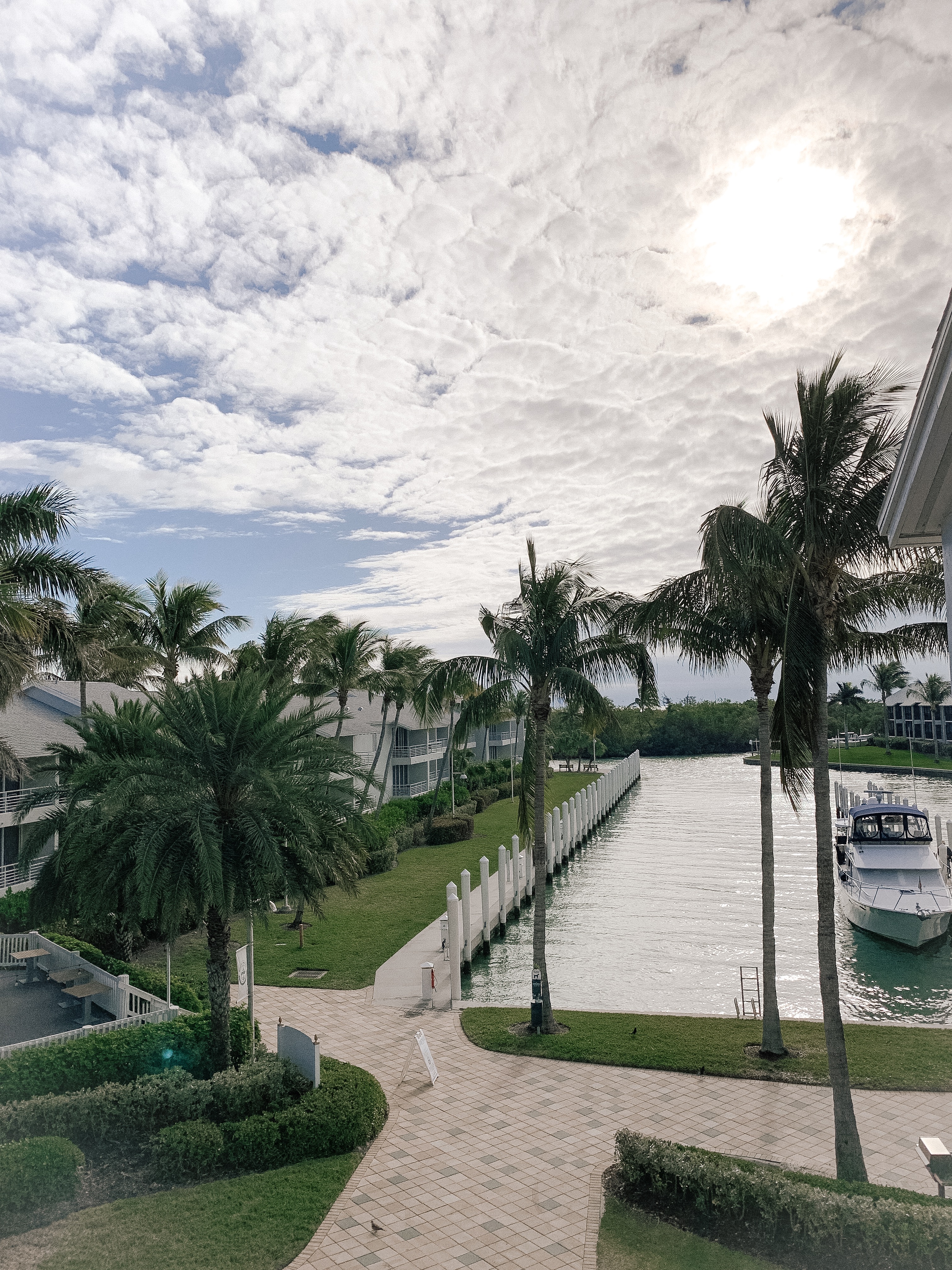 This resort is remote even by Captiva's standards. It sits as far away from the mainland as possible, and I can't help but think that was done on purpose. Unlike many resorts, South Seas has everything you could possibly need right "on campus," with no need to run out to the store or anything like that.
I'm not much of a resort person. Why would I fly across the country to sit and do nothing? I can do nothing at home for free. But South Seas made the doing of nothing so luxurious that even a busy body like myself just had to relax. We had a view of the harbour from our room and dolphins swam in and around the boats. There are three heated pools–each better than the last–culminating in a tropical infinity pool-type situation looking out over the Gulf. And, of course, there were a pile of on-site restaurants ready to serve up burgers and pizza whenever necessary.
South Seas is the kind of place where you randomly make friends, keep up with them throughout the week, and then stay in touch after the trip. It's the kind of place that has sunset "shellebrations" where every person on the beach makes a wish and throws a shell into the ocean. It's the kind of place with a 50s-style ice cream parlor right next to the rooms just to make sure you don't go to bed hungry. At South Seas, the most stressful decision of the day is to go to the pool or to the beach. Not a bad situation.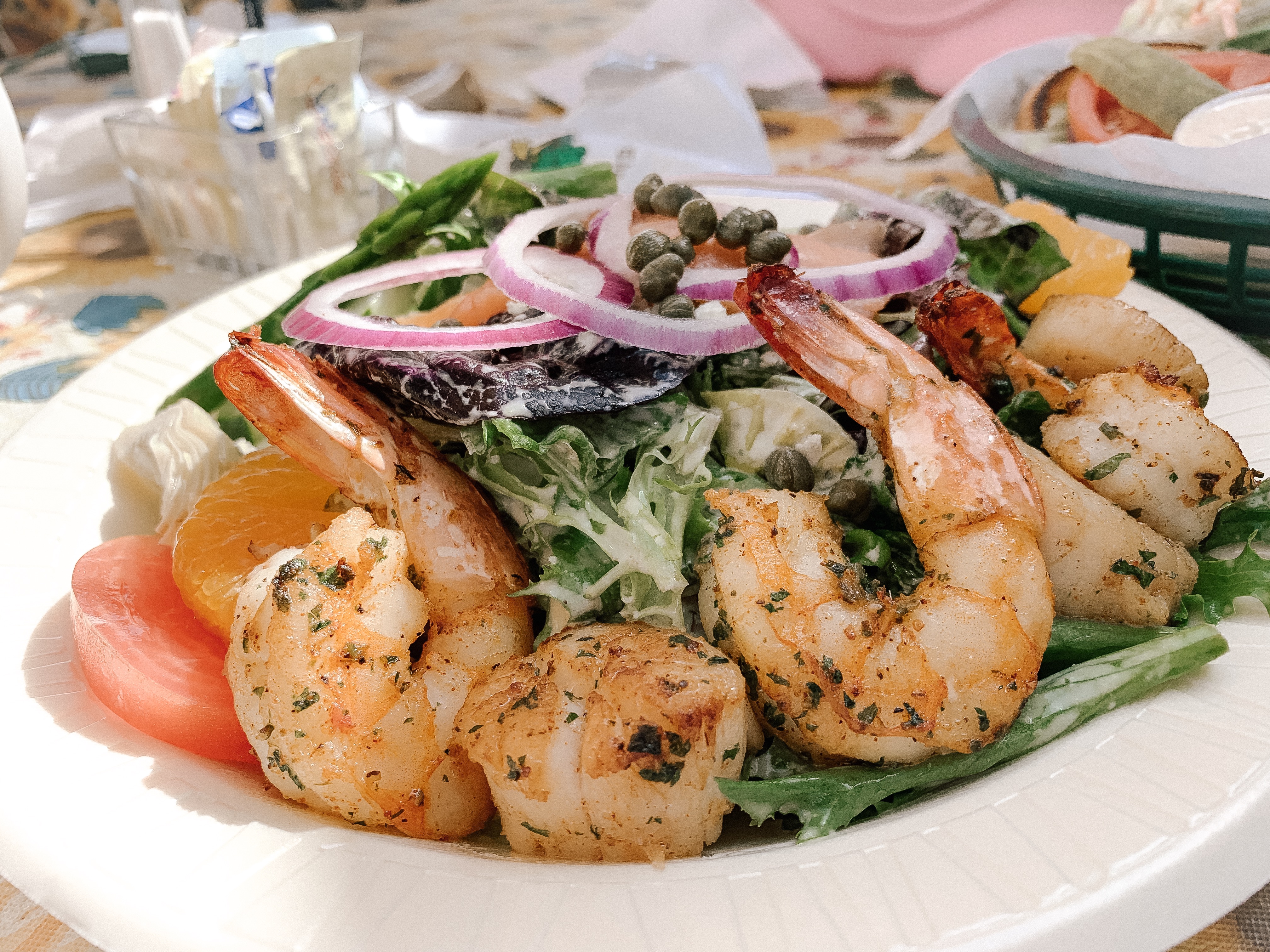 Restaurants
If you follow this blog, you know that Kelly and I like to go out to eat. It's our thing, and we cut back in other areas of our budget to account for it. When we're on vacation, we eat so much that sometimes we make ourselves a little sick, haha. And even though Captiva is small, it's full of plenty of unique and delicious restaurants to keep you busy and full. We ate at nearly every restaurant on the island because, well, because we wanted to… and,what else were we going to do?!
You've probably heard of the Mucky Duck or, even more likely, you've been here yourself. The owners of this place were smart enough to combine two of my favorite things: warm Floridian weather and drinking on the beach that propelled the Mucky Duck into vertiable landmark status.
The Mucky Duck was recommended to me by literally every person I spoke to about Captiva. And with picnic tables in the sand, I can see why. Emma played while Kelly and I ate all her food. It's a great little place!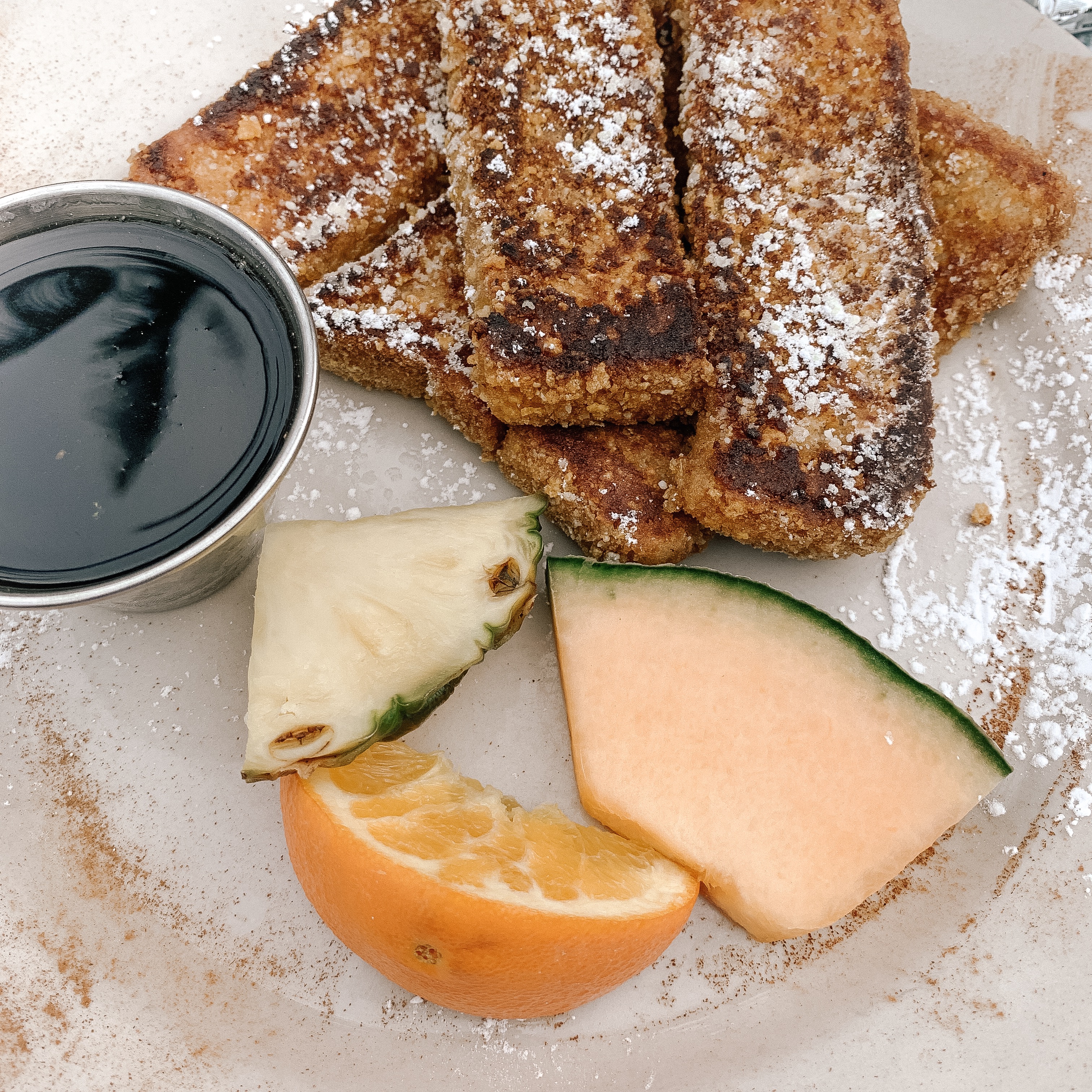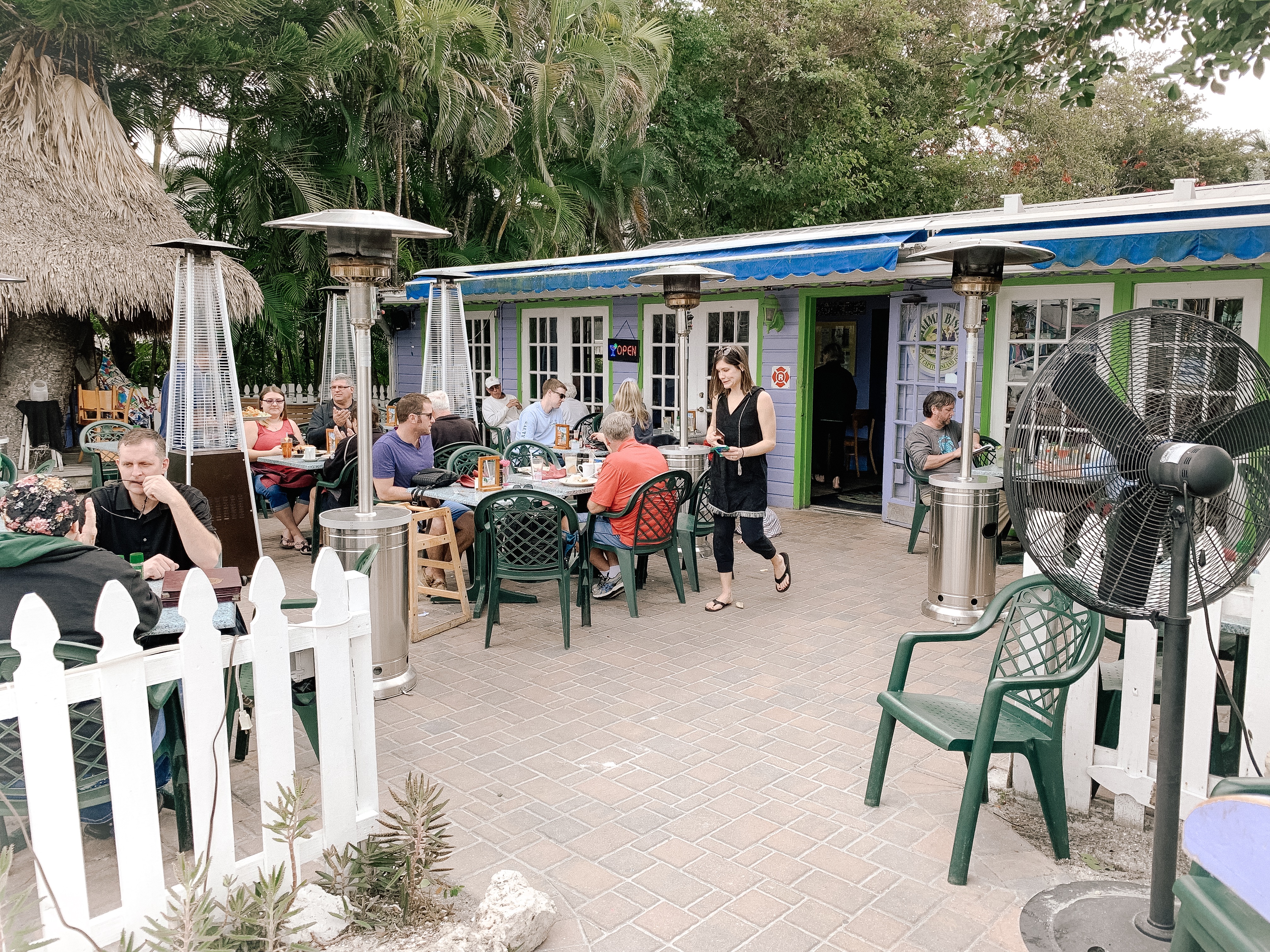 I should mention right off the bat that Keylime Bistro was Kelly's favorite place on the island. It's this perfect little restaurant right in the middle of Captiva's bustlingAndy Ross Lane. It's also about 10 feet from the rest of the places on this list.
I'm not going to lie to you: Keylime Bistro isn't any impressive to look at. But the minute you sit down out on the patio, catch up with the live music, let the sun hit your face, and perhaps have a drink or two, things start to make sense. This is the kind of place where you look around and realize everyone is having a freakin' great time. Like this single meal is not only the highlight of their trip but maybe the best moment of their whole year! The food is great; the vibe is great. Overall, I'd give it a Great out of Great.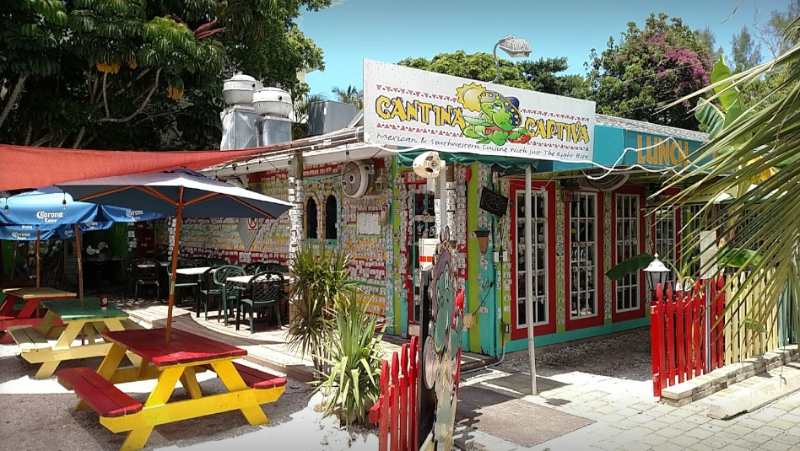 Mexican is my favorite food category, which stinks because Kelly has cilantro aversion. So Mexican is a rare treat to say the least. But on Captiva, Kelly got a miraculous pregnant Mexican food craving and, lo and behold, Cantina Captiva was right around the corner.
I'll admit that I can get a little snobby with my Mexican food. Chicago is full of killer neighborhood Mexican places. But out of nowhere, Cantina Captiva brought that Mexican food fire. This is one of those places that's inexplicably covered with dollar bills both inside and out which makes me think that either A: They are the worst business people in the world or B: They are such an incredibly good business that they literally paper their walls with money. The only issue was that I ordered for the table and proceeded to eat an entire family-style meal by myself. Diez out of diez.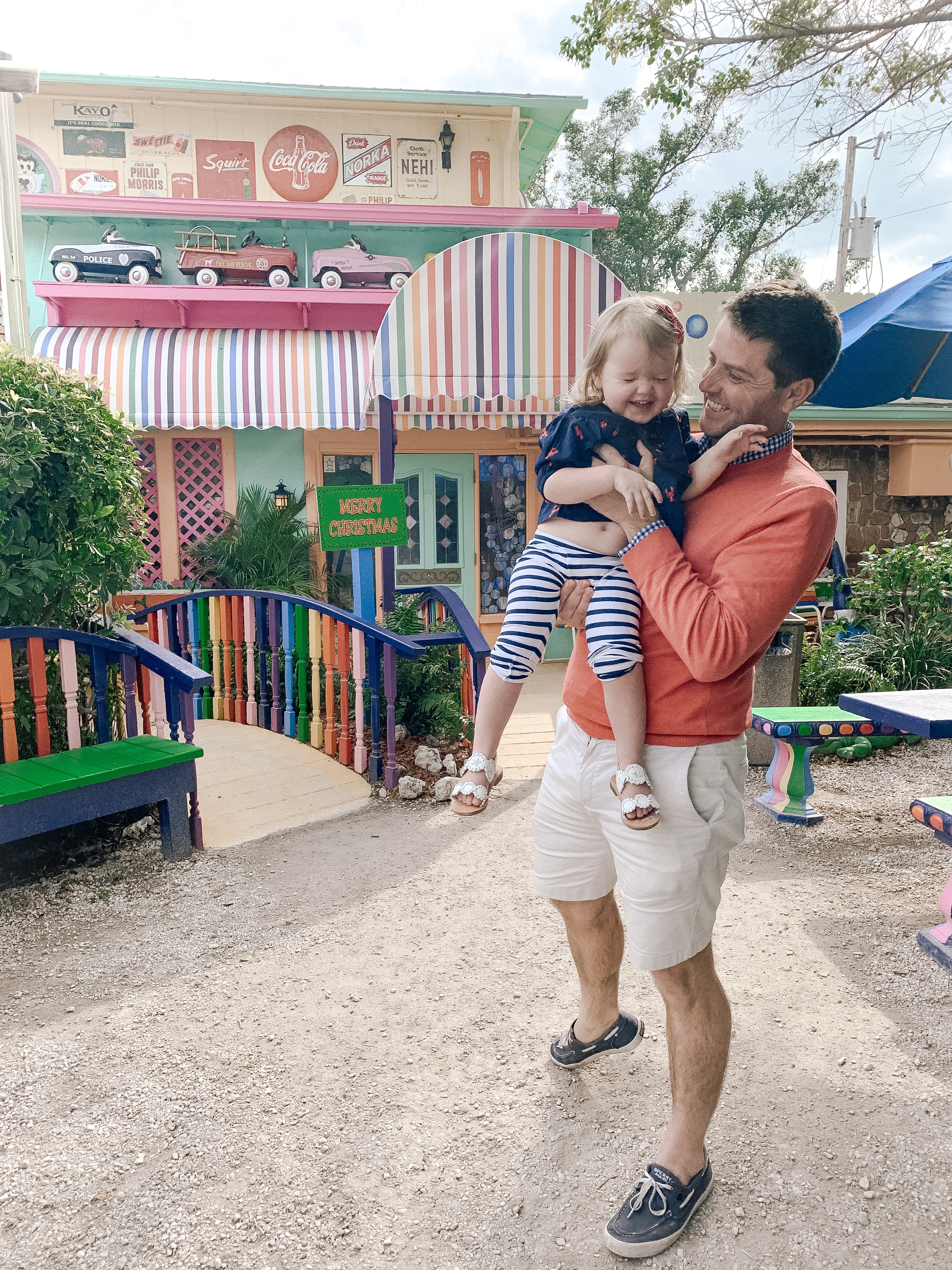 I don't want to be super critical in these reviews so on this topic I'll simply say: We went to the Bubble Room.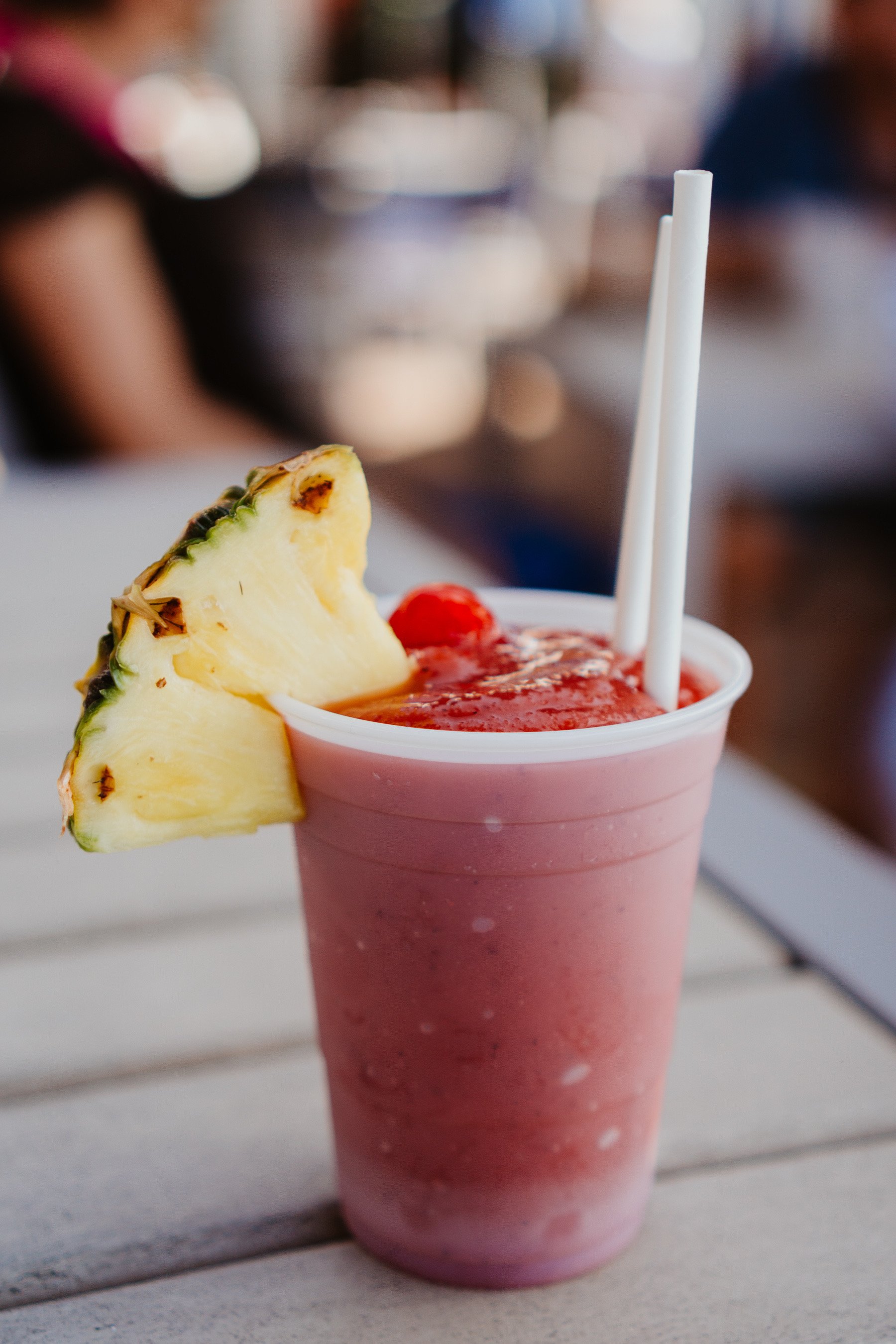 When you think of a beach bar in Florida, Doc Ford's is what pops into your mind. It's got the big deck out in the Florida heat, a bar everywhere you look just in case you find yourself without a drink, and food so deliciously deep fat-fried that you'll need oil-based paint thinner to clean your hands after it's all over. You won't be able to decide what to order because everything looks so good on the menu!
While it's not technically on a beach, Doc Ford's is the perfect beach bar. And I like beach bars. It's a short walk from town or from South Seas, and I'd add it to the "must" list for anyone visiting the island. No offense to the Bubble Room… lol.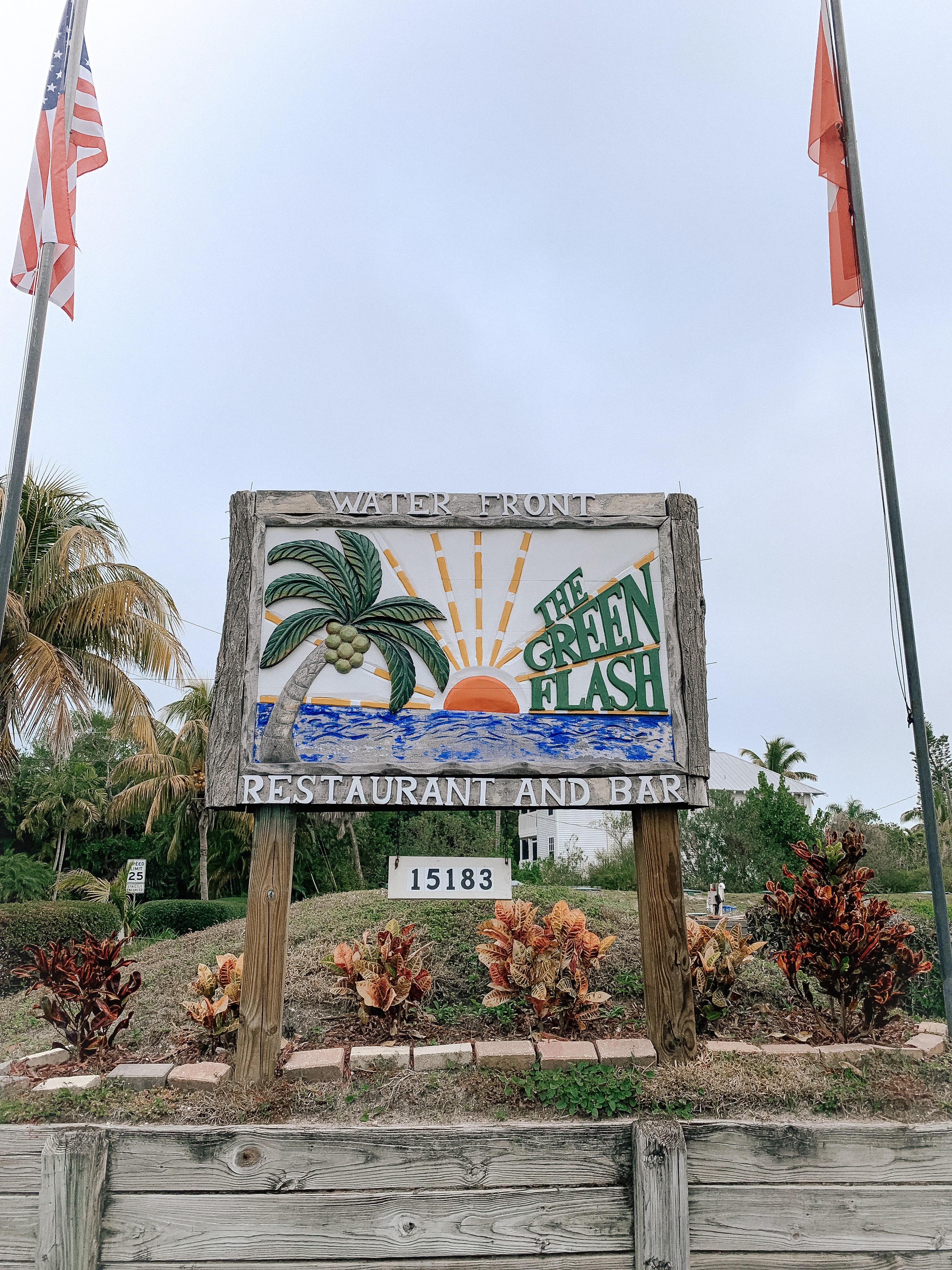 Remember having lunch at your grandmother's? How she used bizarre little ingredients that you'd never even consider but made her dishes unique and delicious? Like, seriously, how frequently does my grandma shop for cantaloup? And who first thought to put grapes in chicken salad? Anyway, the Green Flash is that restaurant, with a menu full of time-tested and well-reviewed recipes. You might just run into your grandmother there.
I should also mention that the Green Flash has a patio with an elevated view of Pine Island Sound. The restaurant faces west which is where it gets its name. The Green Flash is a rare atmospheric phenomenon that occurs when the sun sets and illuminates an brief emerald bulb at the horizon.
The more you know!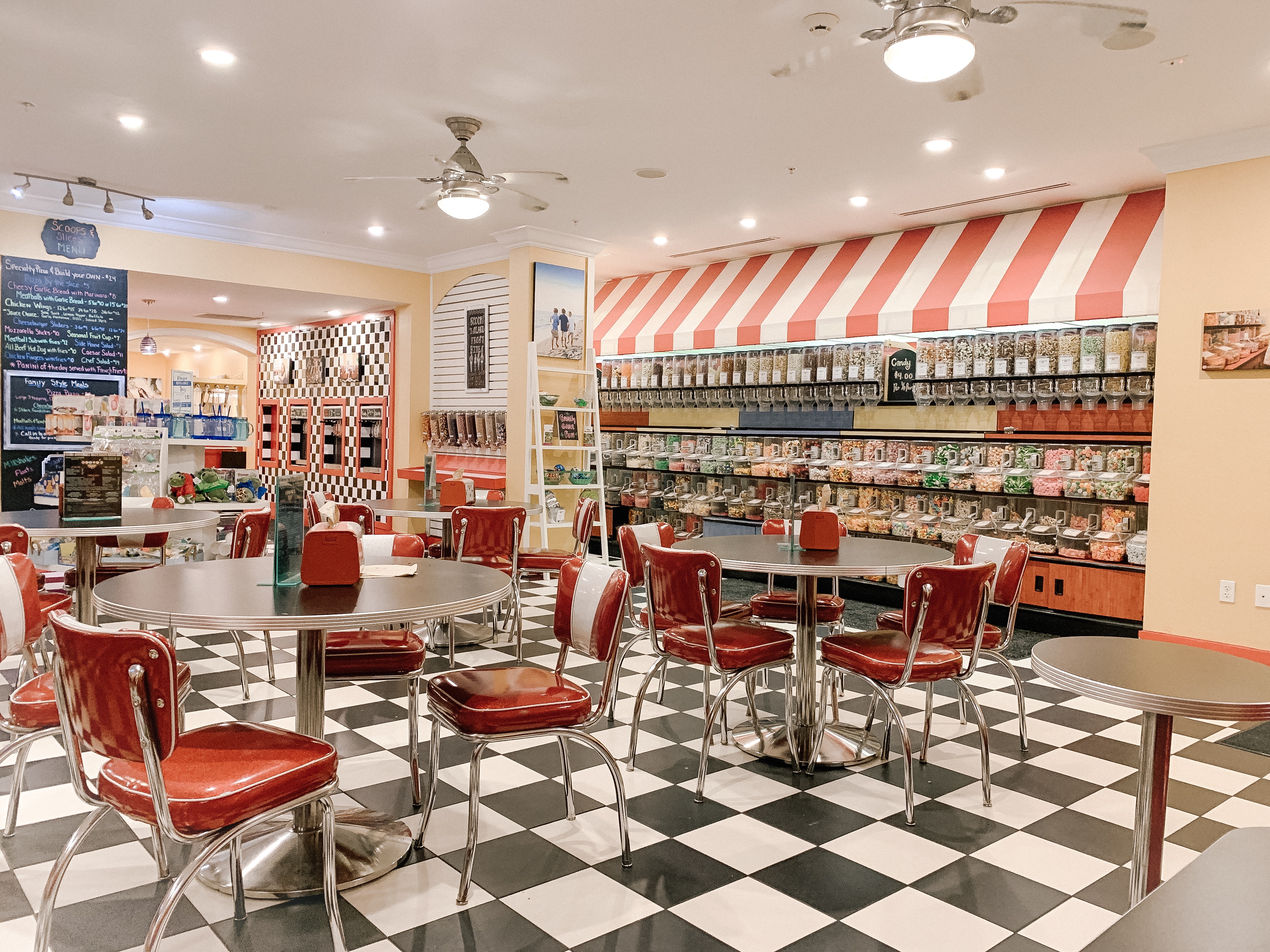 Scoops and Slices is the hottest raw, vegan, paleo restaurant on the island where celebrity chef Jean Carlo turns the culinary tradition of sea plankton right on its head. I'm just kidding. It's a pizza and ice cream place near the pool at the Sea Island resort and we ate there four times. It's perfect. They designed it like it's a 1950s diner, it has a candy wall, and everyone in there is smiling hard. Take your kids!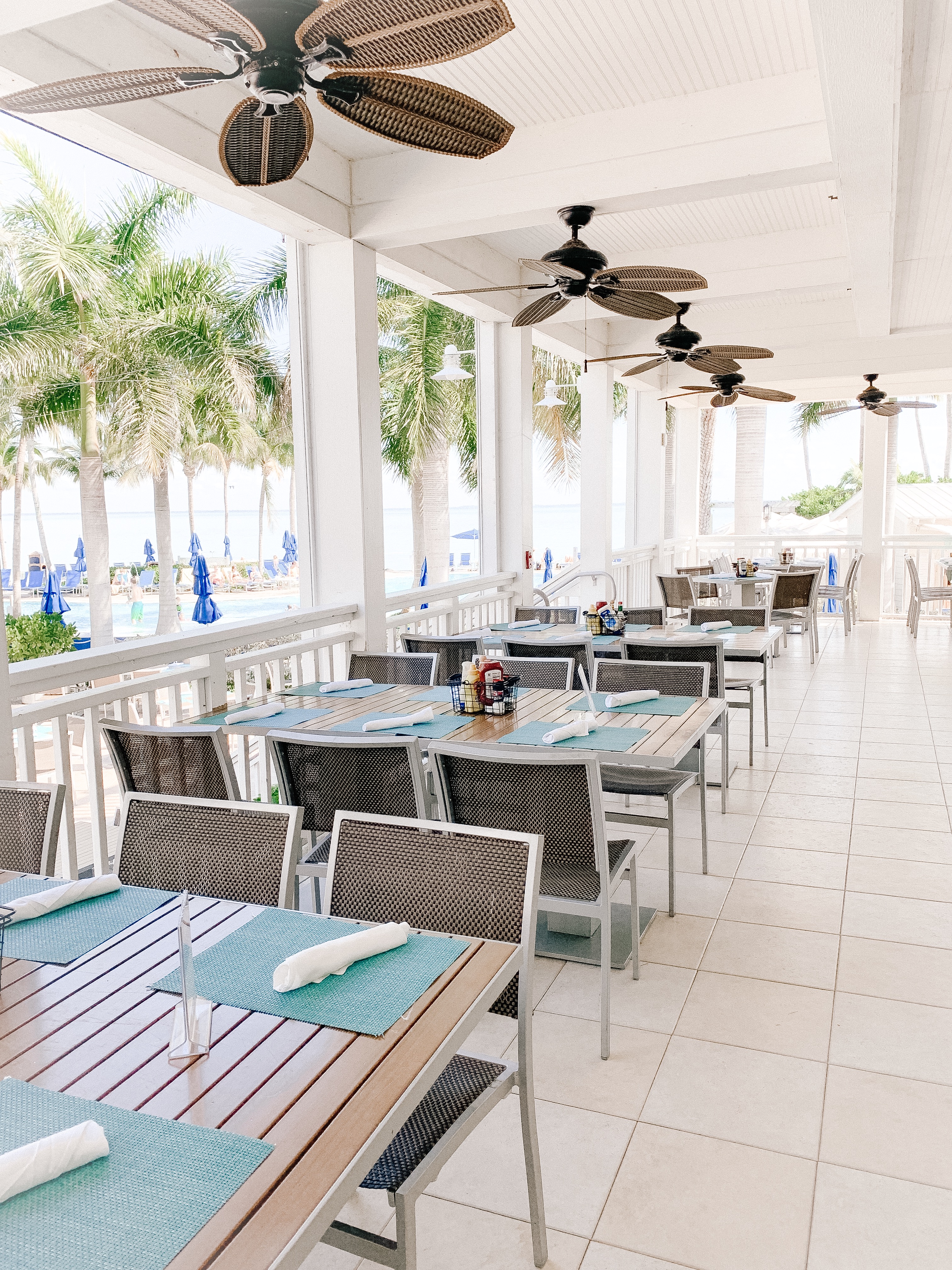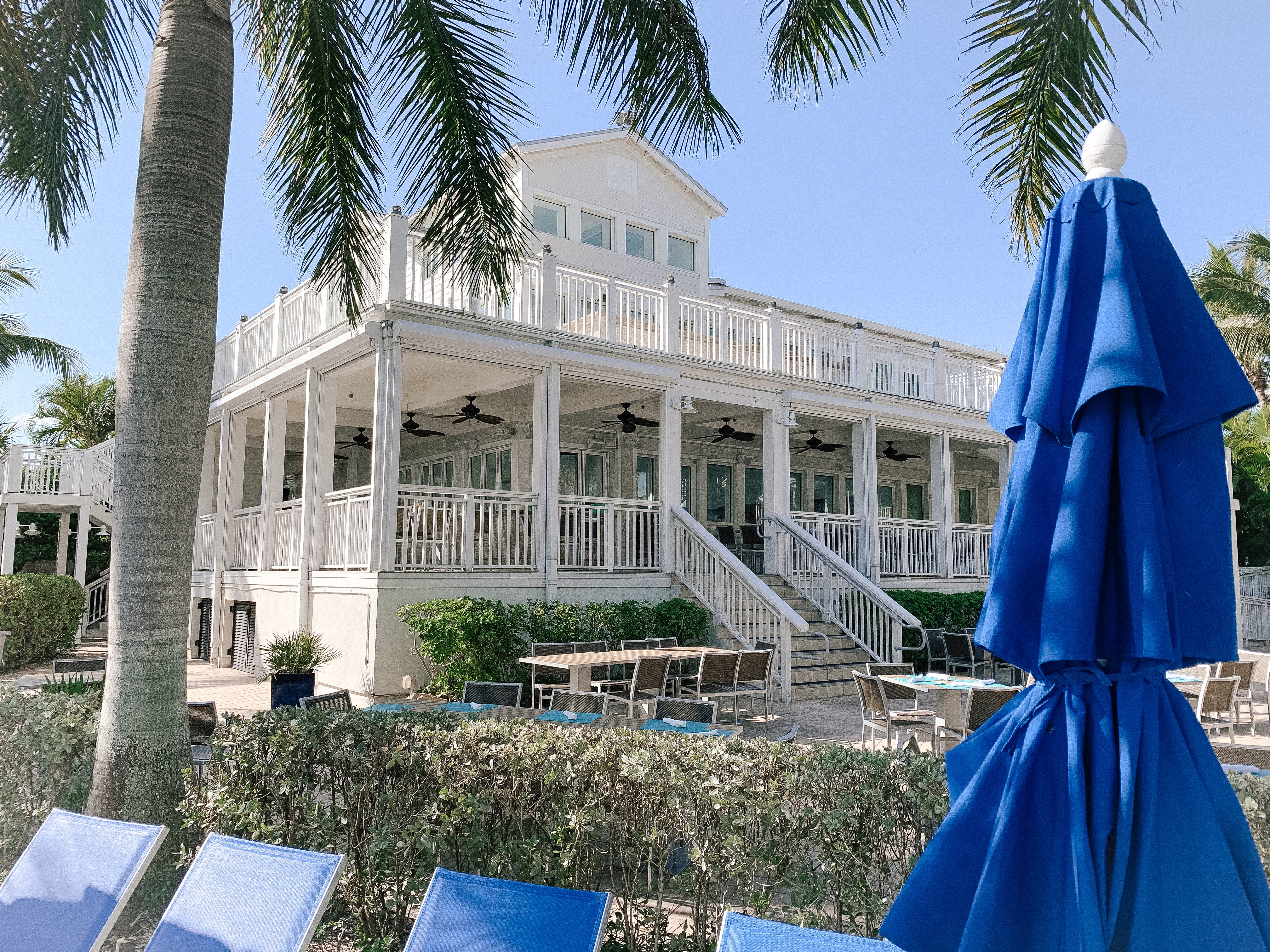 South Seas has an incredibly intricate pool complex replete with a monster water slide and an infinity pool effect looking out at the boaters and fishermen in the Gulf of Mexico. Right smack dab in the middle of it all is The Pointe, which will serve your meal to your beach chair if you're lazy or will sit you up on the deck overlooking the sunburned masses if you're ambitious. The food was great and the views were better.
It was at The Pointe where I saw a family absolutely terrorized by a dive-bombing seagull who grabbed a kid's hamburger and flew away. It was hilarious.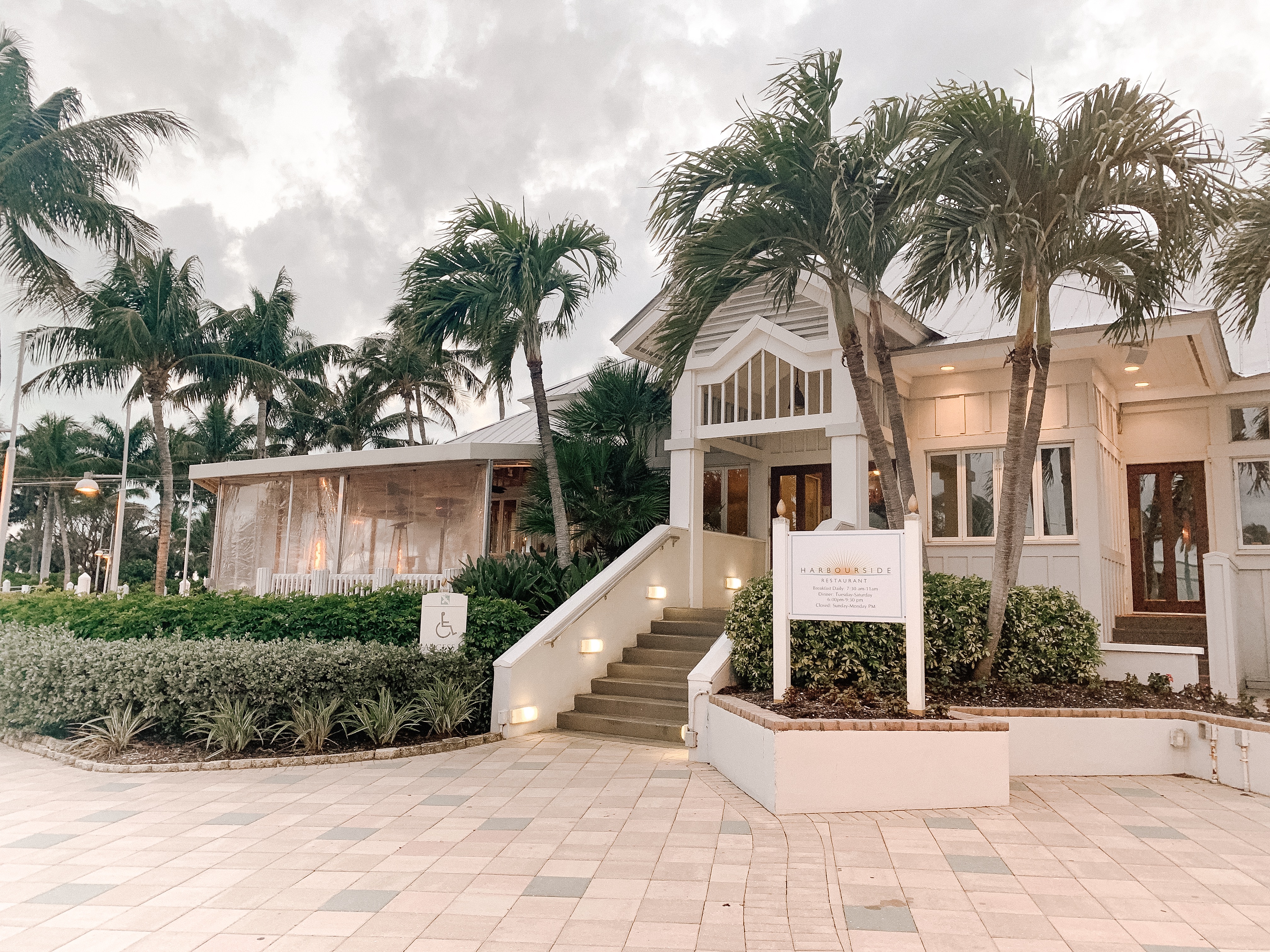 Kelly and I like to save our biggest and best meal of a vacation for the last night, and Harbourside was that meal this time around. We sat outside and quickly made friends with another family who was in the exact same situation with the weather back home. We shared our meal together and Emma made friends with their children.
It was a great way to end the trip, and it kind of summed up the magic you'll find on-island. Not only does Captiva have about a dozen of these perfect little restaurants, each of them are filled with people and families who are also experiencing Captiva and are also having a great time. You can't help but connect with these people!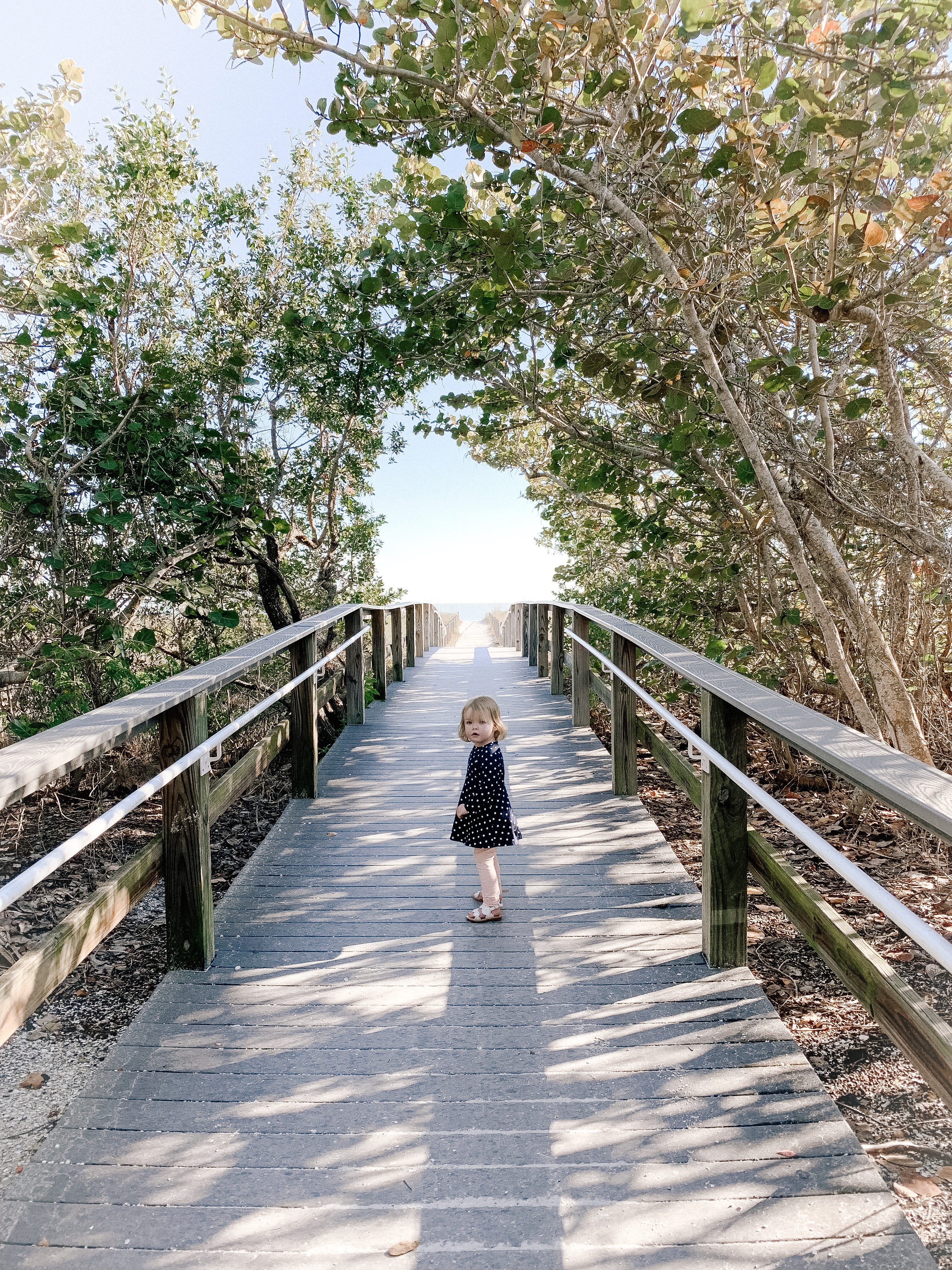 Things To Do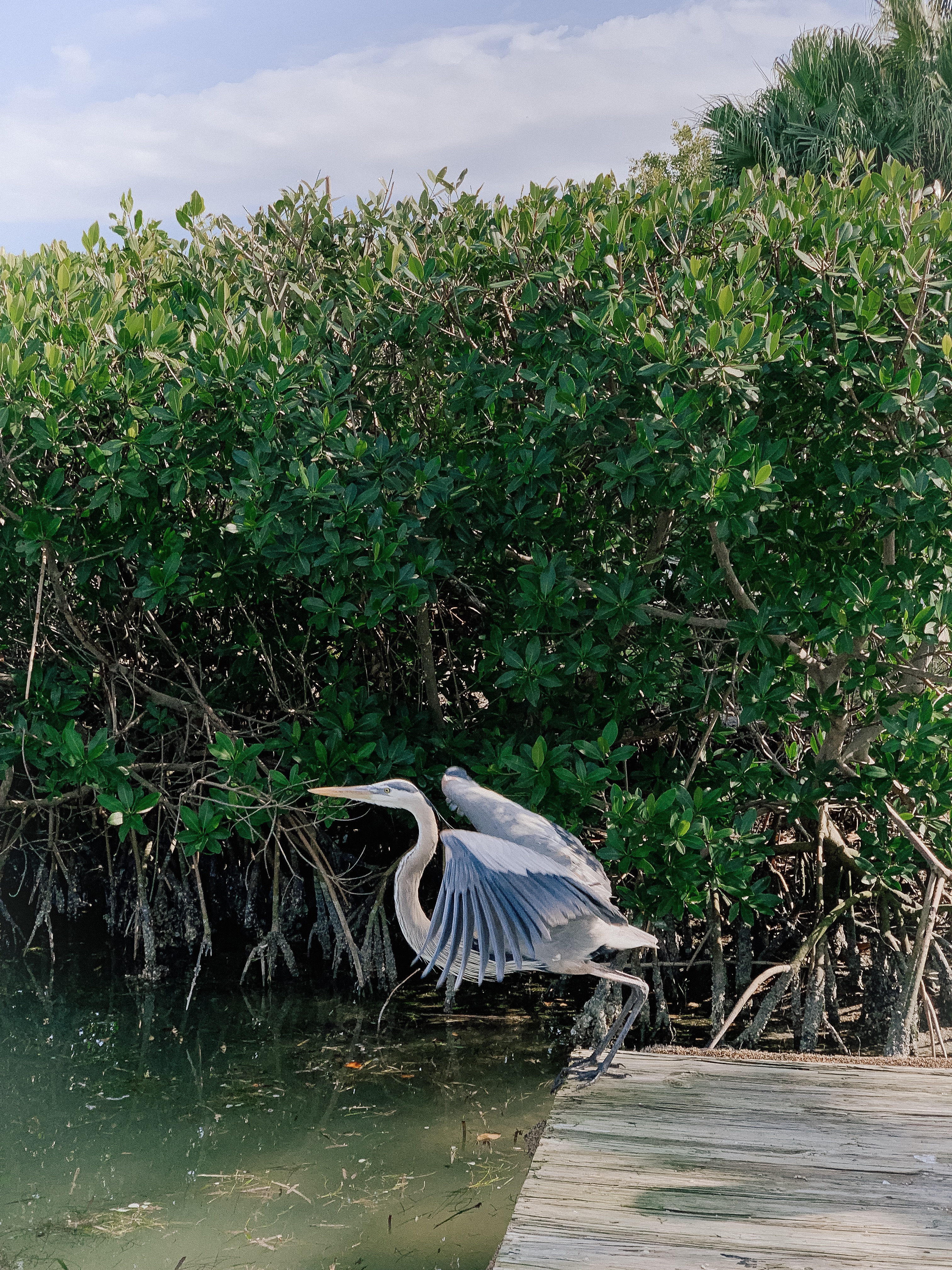 It turns out that South Florida is just as appealing to huge numbers of migrating and tropical birds. I mean, you'd fly here if you had wings, too. Though technically on Sanibel Island, the Ding Darling Wildlife Preserve is a short drive from Captiva and well worth the trip.
Ding was a guy who started out as a comic strip writer and ended up being one of the most important naturalists at the turn of the century in America. Luckily his efforts resulted in this 5,200-acre wildlife refuge where Florida in its natural state is preserved and easy to appreciate. We drove through the park (because it was raining), stopping at a serious of vantage points to take in all kinds of tropical birds and plants. Emma loved the wild flamingos! (Update: They were likely Roseate Spoonbills) My only regret here is not spending more time exploring. Next trip!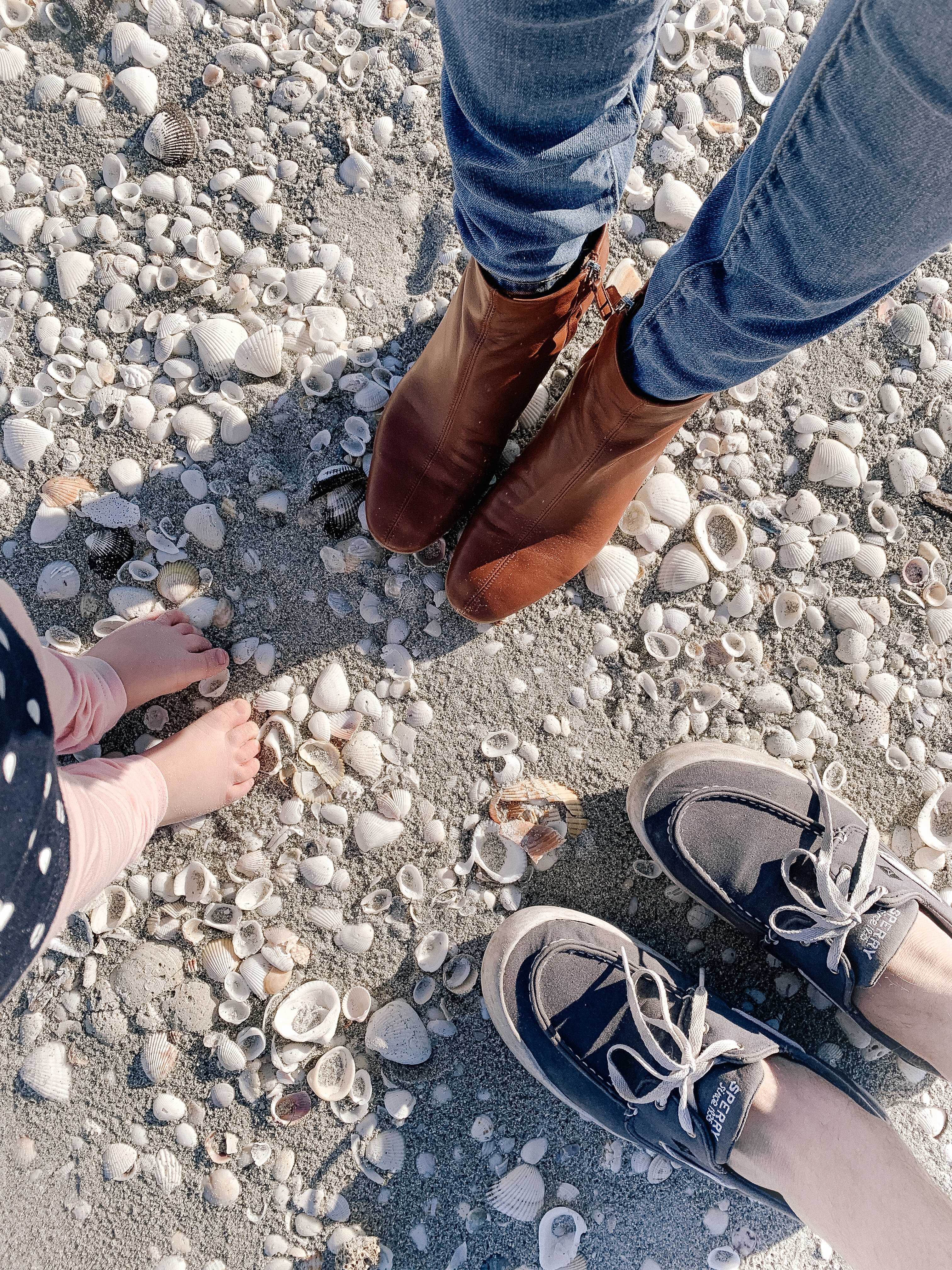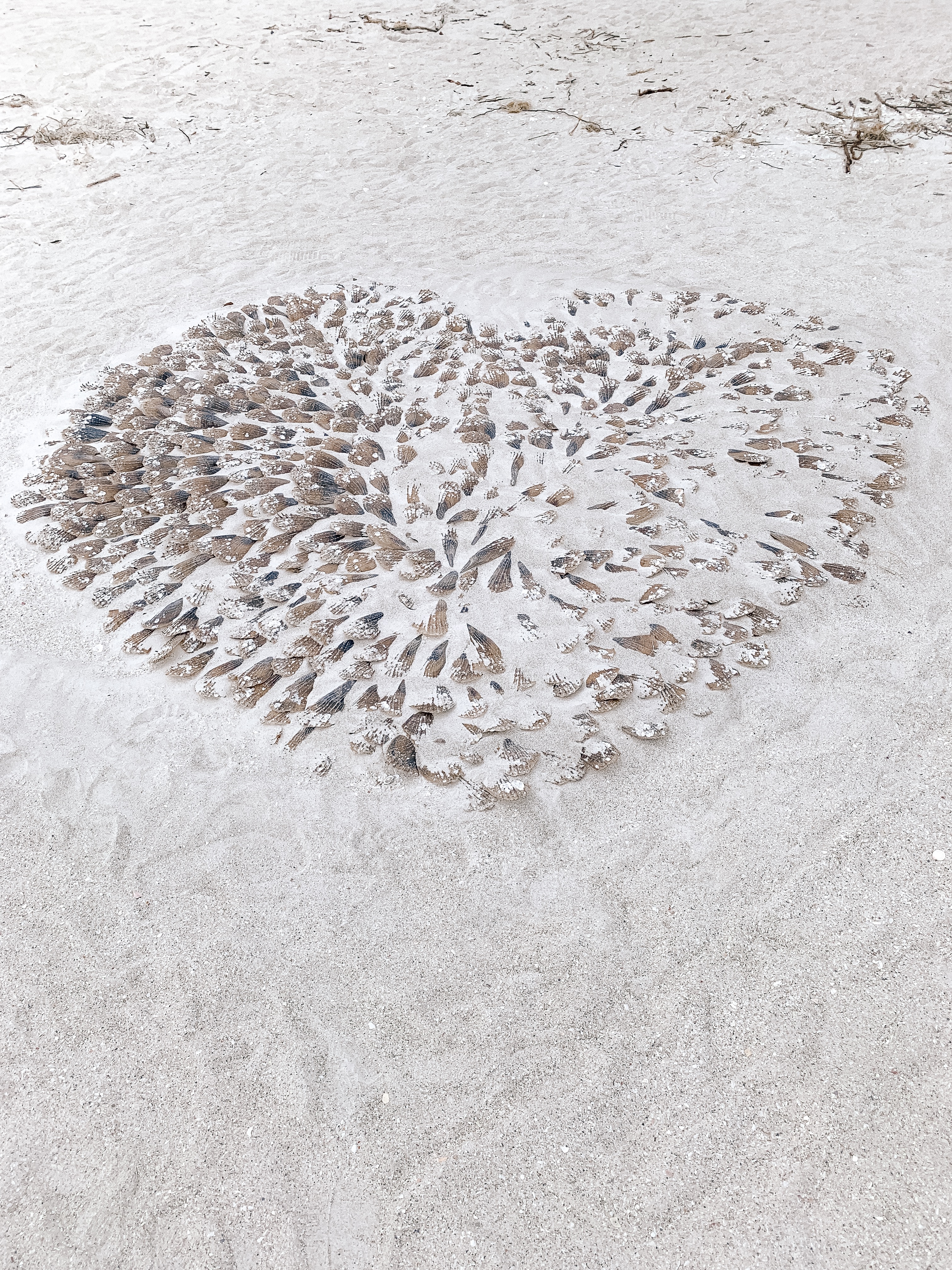 Due to some friendly underwater geography, Sanibel and Captiva's beaches get straight-up drenched with shells. Unlike a typical beach with scattered shells here and there, the beaches in this region have huge piles of shells which a beautiful to look at and incredibly painful to walk on.
While I'm far to lazy to shell, I did appreciate the dedication of the shellers. Shelling is a full-time occupation for many vacationers, and after only a few days at South Seas, I started to realize that I actually prefer to take my vacations laying down. ;) But pretty cool!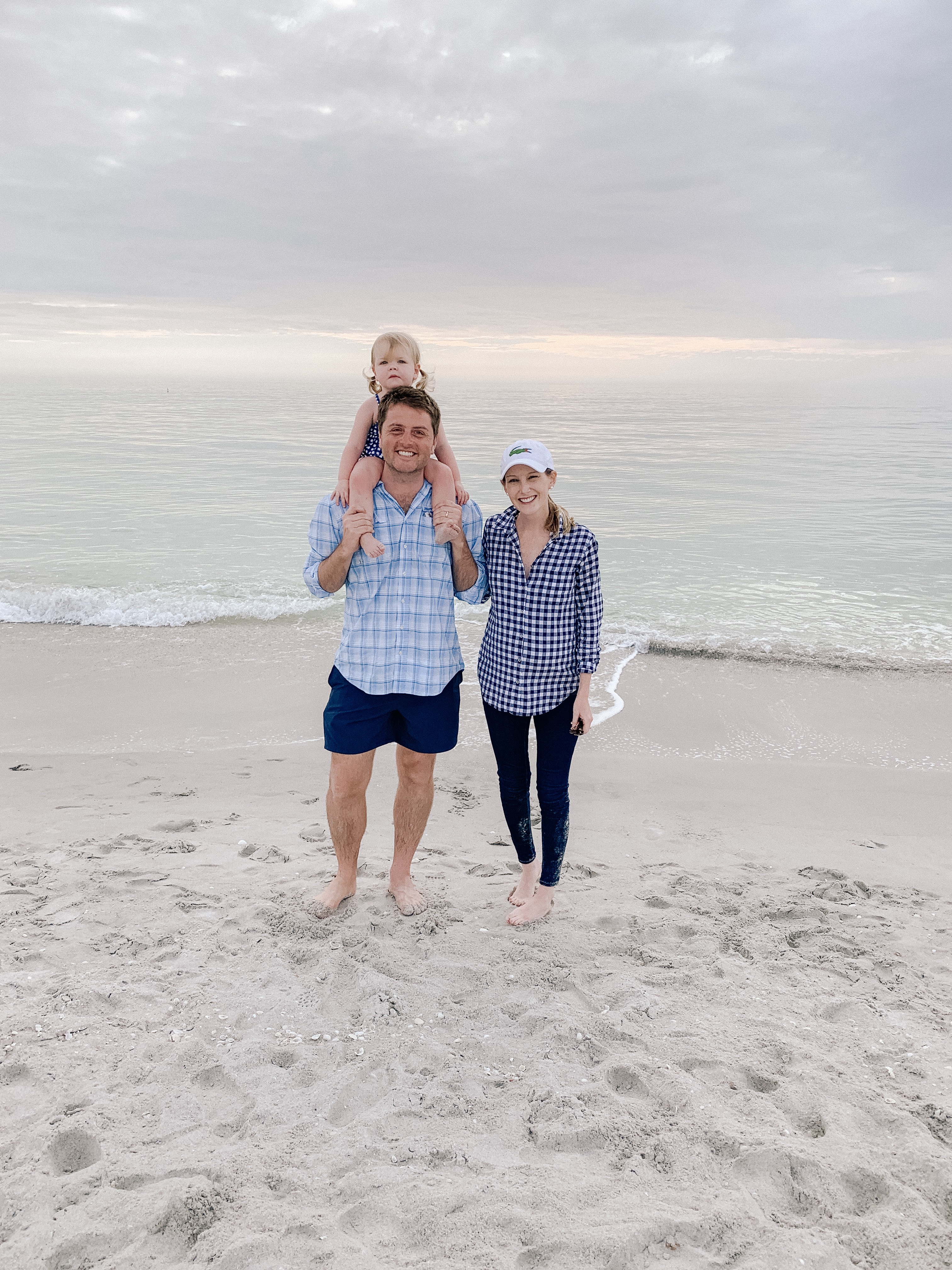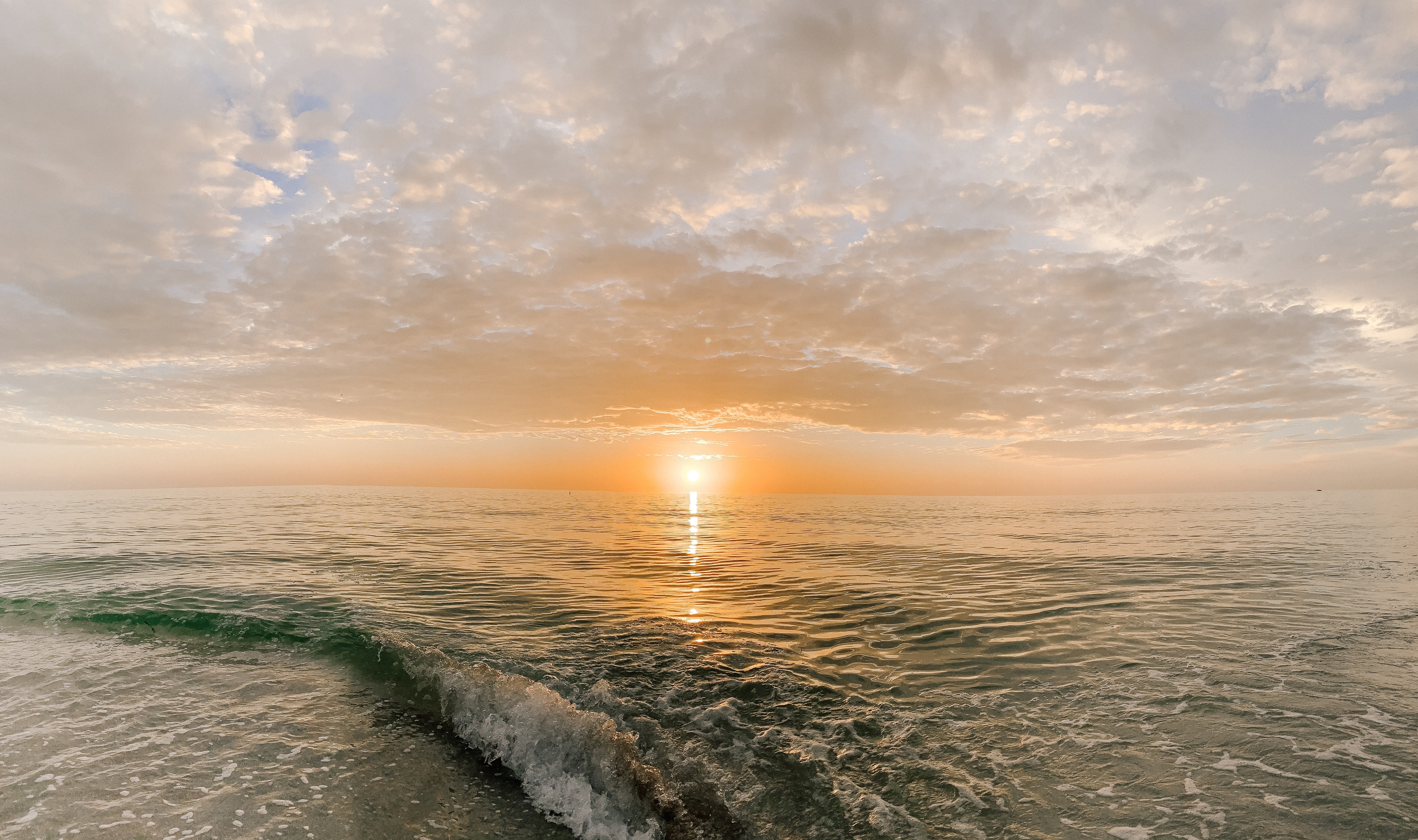 Sunset SHELLebration at South Seas
Captiva looks west across the Gulf which means only one thing: sunsets on the beach! South Seas hosts a daily Sunset SHELLebration with music, libations, gaity and, you know, the sunset. We joined the party on the last day of our trip and was the perfect wrap to a great week on Captiva. There were dolphins playing in the surf and tons of kids playing around the beach. We loved every second of it!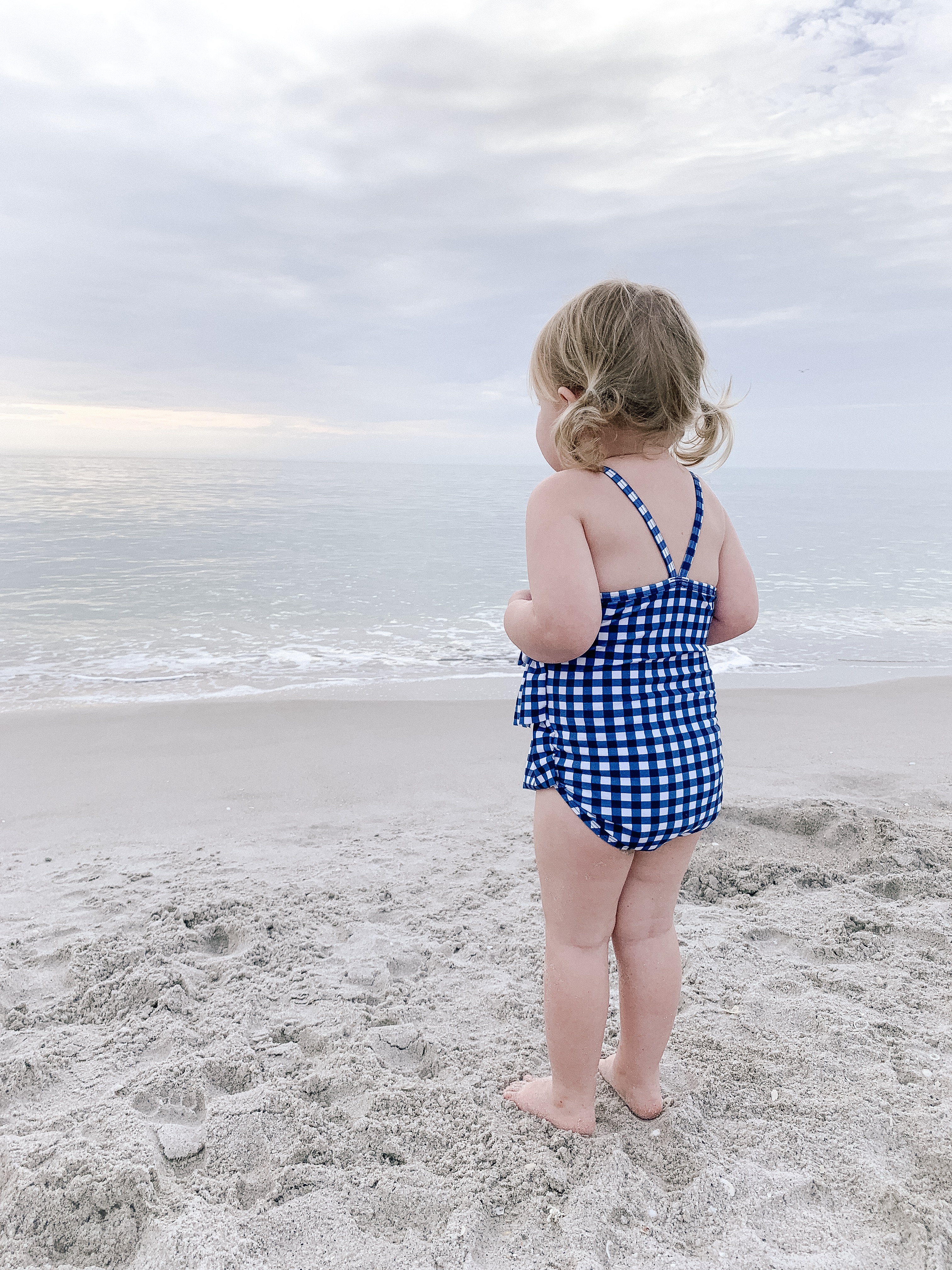 Mitch. OUT!
If you liked this Guide to Captiva, check out:
Day 1 in Newport, Rhode Island, Guide to Naples, Florida, and Shelling on Sea Island, Georgia.