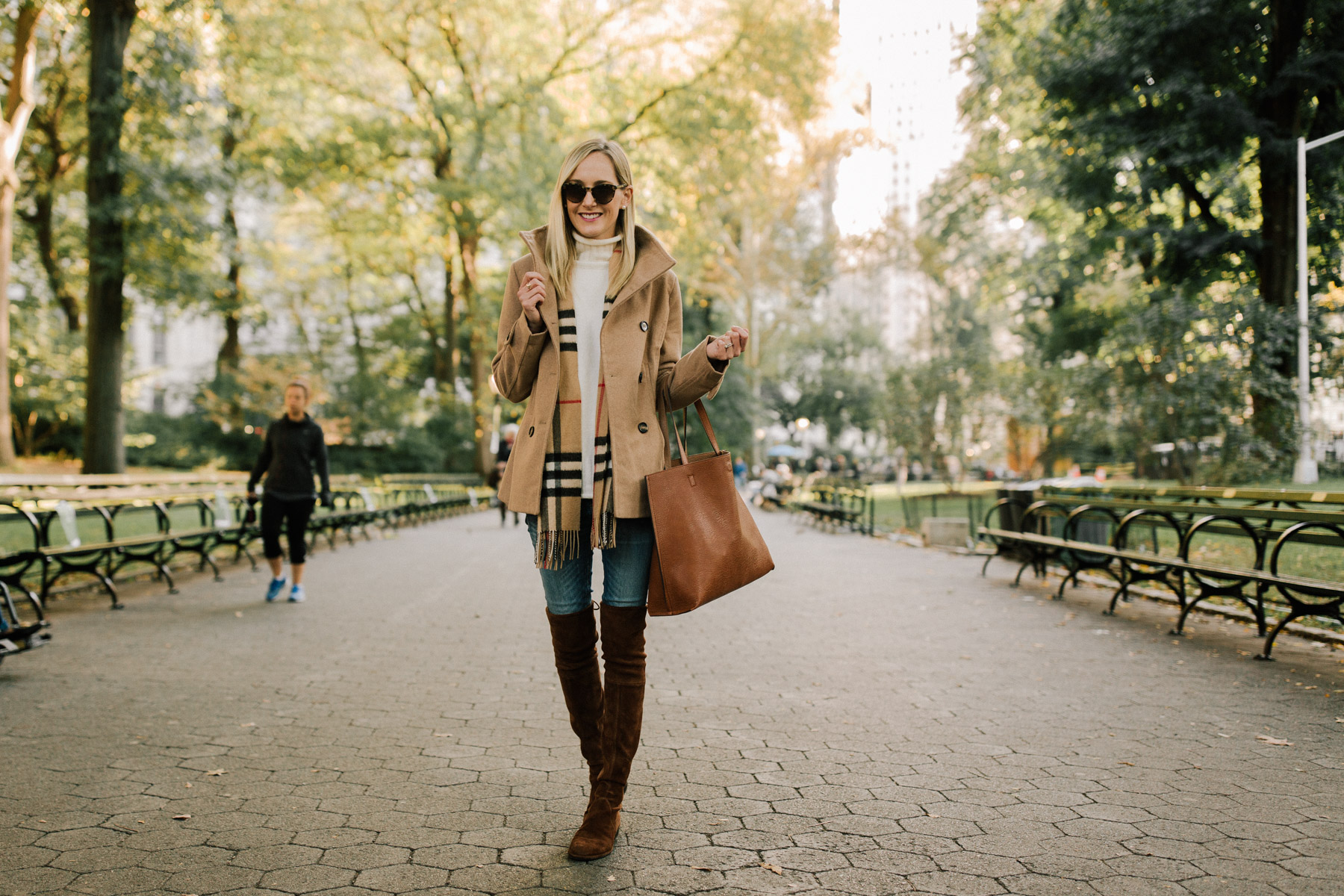 $38 Camel Peacoat (I'm wearing a size small. Available in a ton of other colors, too!) / Elodie Sweater (So soft and cozy, and under $50! Size small.) / Over-the-Knee Boots (In brown here.) / Burberry Scarf (Also love this one!) /  Rag & Bone Jeans (Favorite jeans! Also adore this pair.) / $48 Faux Leather Tote (So soft!)
Emma's Outfit: Boden Playsuit / Joules Jacket c/o / Ralph Lauren Mary Jane Sneakers
Mitch's Outfit: Joules Blazer c/o / Vineyard Vines Gingham Shirt c/o / Sperry Topsiders
I ran out of pre-scheduled posts, so we're back to bloggin' in real time! (From bed at 9 p.m. in the pitch black because that's what happens when you're sharing a hotel room with a toddler. 😂) But I'm really excited about this post because I'm sharing photos from yesterday, which was jam-packed with family fun.
First, though, let's talk about this $38 camel peacoat, which I also think is adorable in pink and red. I bought it on a whim for our trip back to New York, and I'm so glad I did. No, it's not the heaviest peacoat, and I know I won't be able to wear it during January and February in Chicago. But it's VERY warm considering how lightweight it is. As you might already know (since I talk about it so often, haha), I'm always cold… and this little coat kept me warm on the 45-degree morning we experienced yesterday! Like, Mitch was kind of complaining and I wasn't. It was super weird.
I followed the reviews and ordered one size up, and it's great. I love that it has perfectly placed pockets, and I love how the collar sticks up when it's both buttoned and unbuttoned. (So sorry that I forgot to take photos of it buttoned up; I shot those for a different post which I'll get up on the blog soon.) And yes, I needed to iron it once upon taking it out of the box, but that was it… no crazy wrinkles showed up throughout the course of a week of wear! All I can say is that for $38, this is the peacoat of the year. :)
Another great find? This cozy and super soft sweater, which is under $49. I adore the rolled mock neck and the rolled sleeves, and the fact that there's zero itch. It wore it with just a bra underneath, and no complaints! I went up to a size small for a slightly oversized look, btw. Couldn't recommend it more as we approach colder days.
Anyway, I LOVED yesterday. I had to work during the morning, but afterwards, we walked to the Upper East Side and visited my favorite bagel place: Fresco's Cafe, right underneath my third NYC apartment on 67th and 1st. It was unbelievably nice to be back, and my heart swelled as I watched Emma fall in love with my favorite bagels. (Seriously, Girlfriend couldn't get enough. Talked to the owner and he said he'd ship them to us. Definitely following through with that! Bagel Party at my place.)
After bagels, we walked across the street to Saint Catherine's Park. It was beyond surreal to bring my daughter there, as I passed the park every day for so long. (Mitch and I sat in there a couple of times when we were first dating, too!) Emma went up and down the slide a million times, made friends with some local kids, and "rode" the stone elephant. It was the cutest. Why does it cost a zillion dollars to raise a kid in Manhattan?! Sigh…
My dad left work early, and he and my mom–along with my Auntie-M–met us for lunch at the Boathouse in Central Park. SO PRETTY, GUYS. I'd researched getting married there back when Mitch and I got engaged (HAH!), but I'd never eaten there before… and it's definitely something you want to do the next time you're in the city! We somehow nabbed a table by the window overlooking the water, and it was beautiful. Auntie-M also introduced Emma to pickles, which are apparently her new favorite food. ;)
After lunch, we visited the Central Park Zoo again, which Emma slept through for the second time this week. (Maybe one day she'll actually get to see it?) And then we walked down to Penn to meet my Aunt Michelle for dinner. We had the best time laughing and catching up over pasta and wine, and the Larkins walked home to our hotel feeling oh-so-grateful for both families on the East Coast and in the Midwest. <3
With that, here are some photos from the day!
Saint Catherine's Park, Upper East Side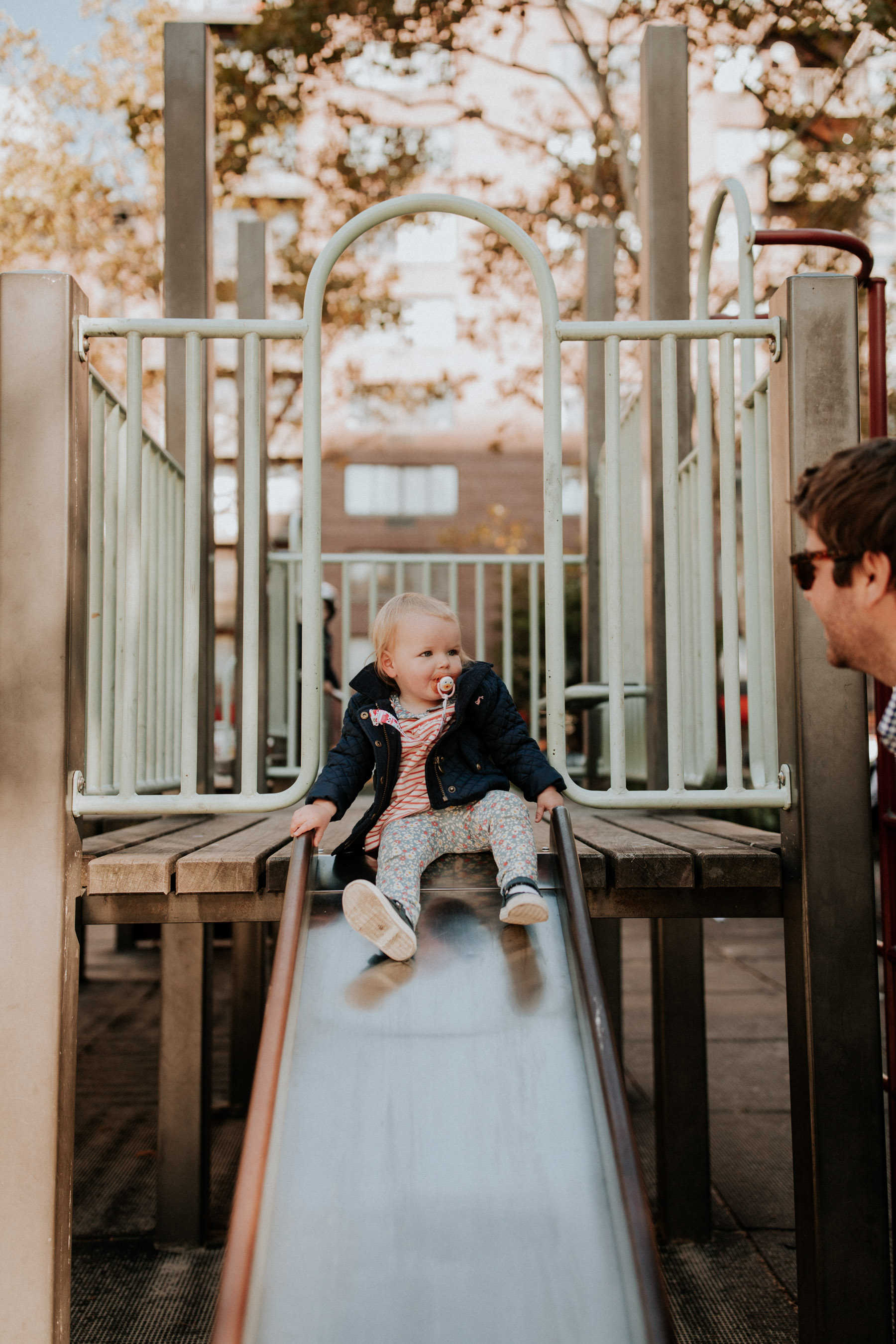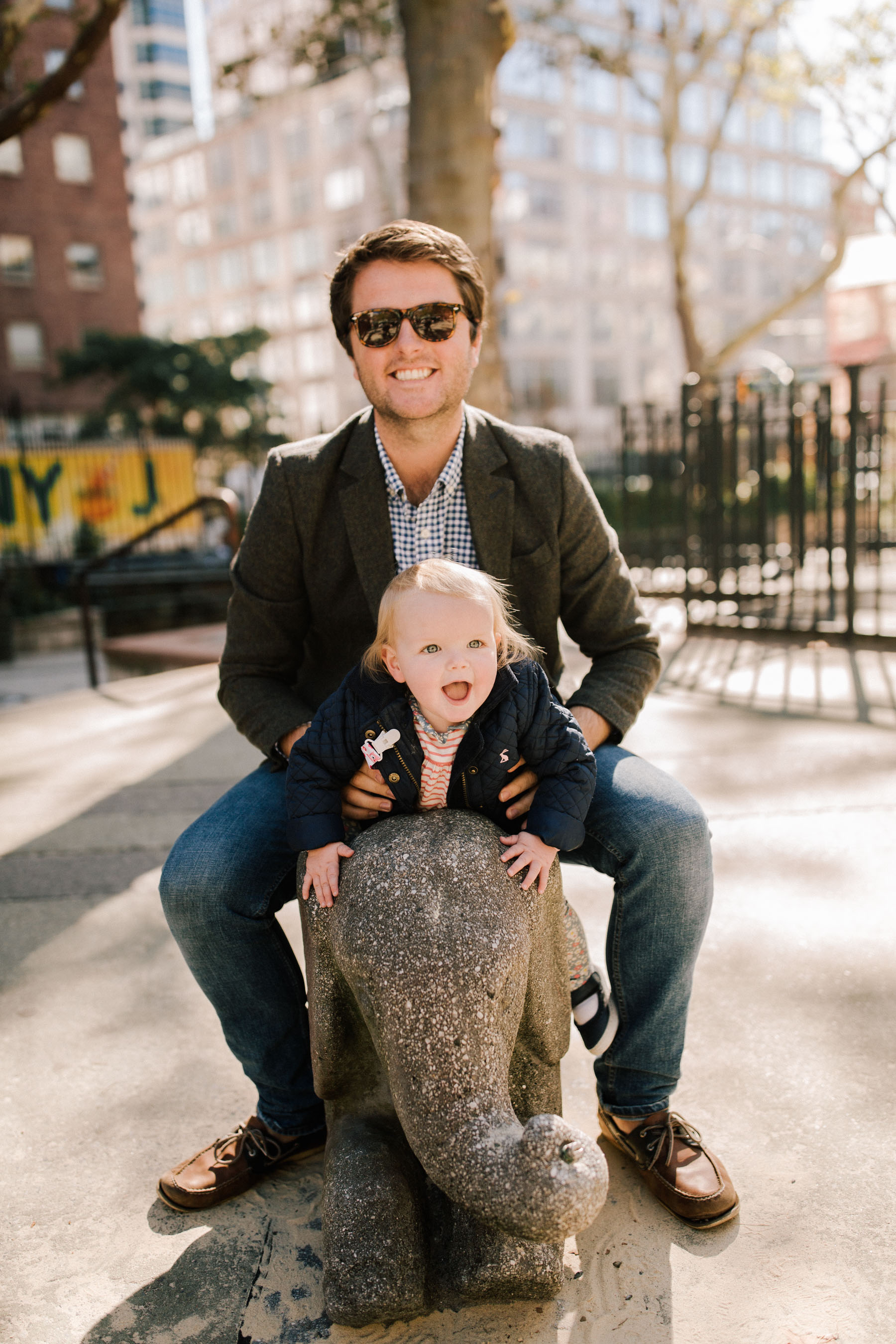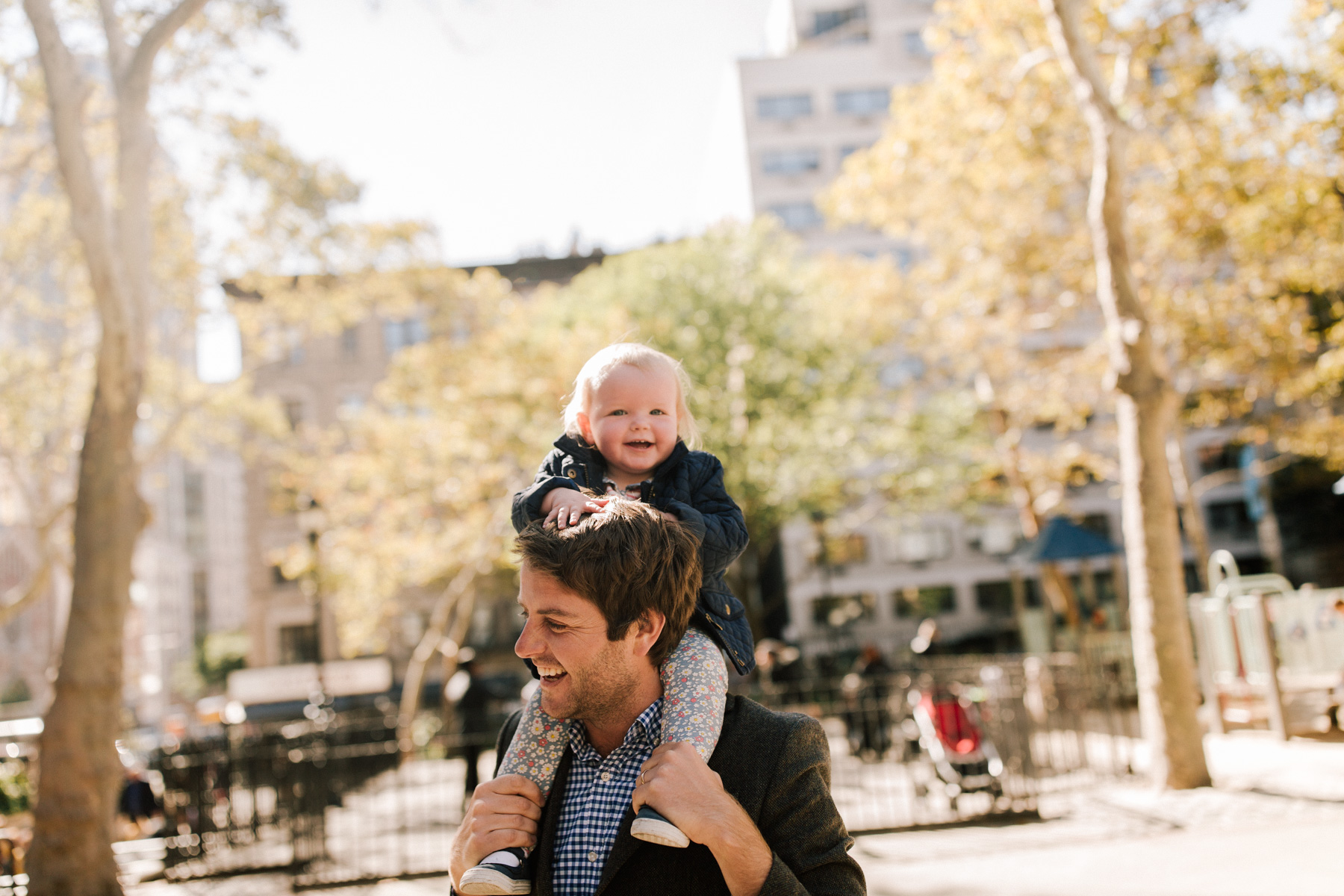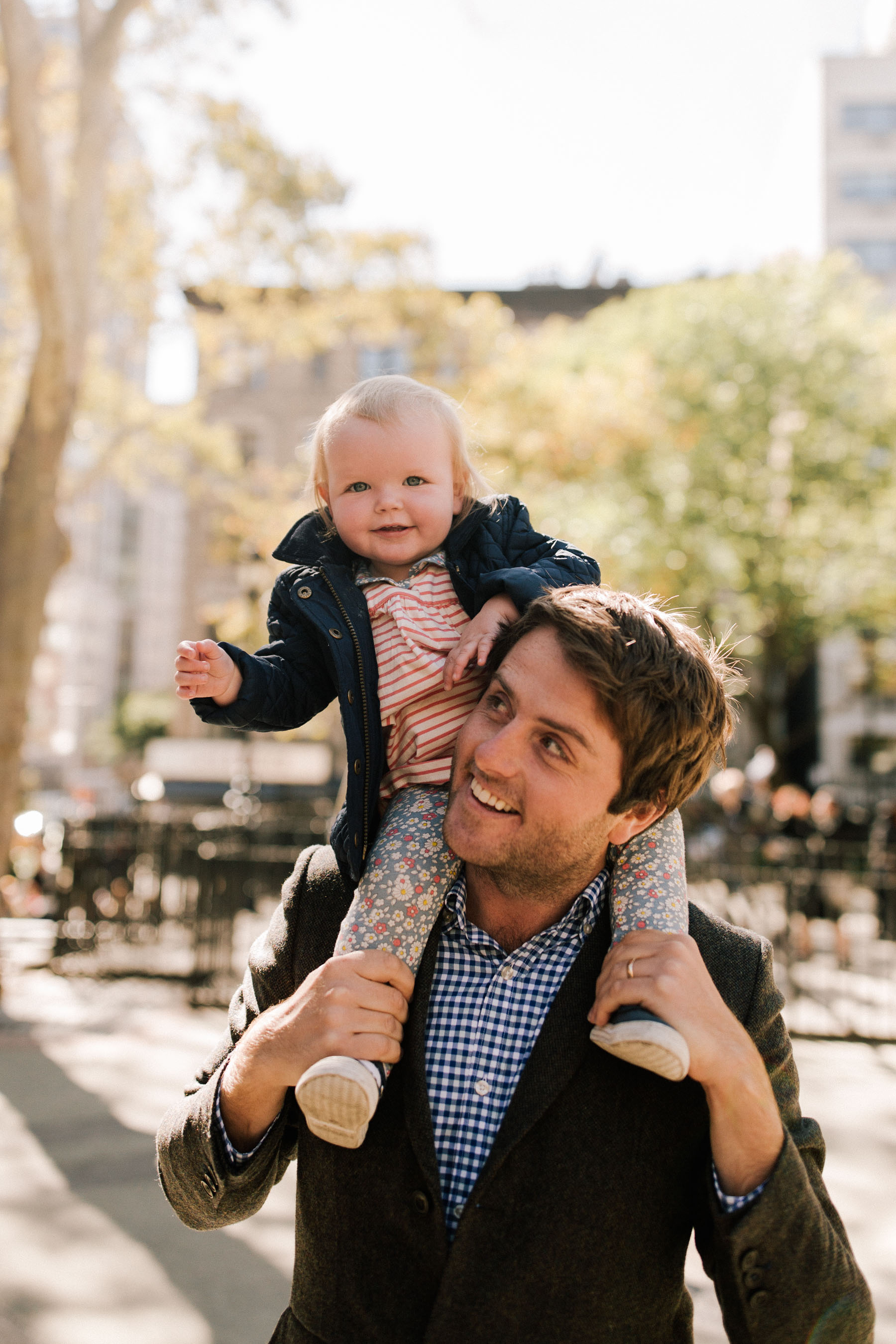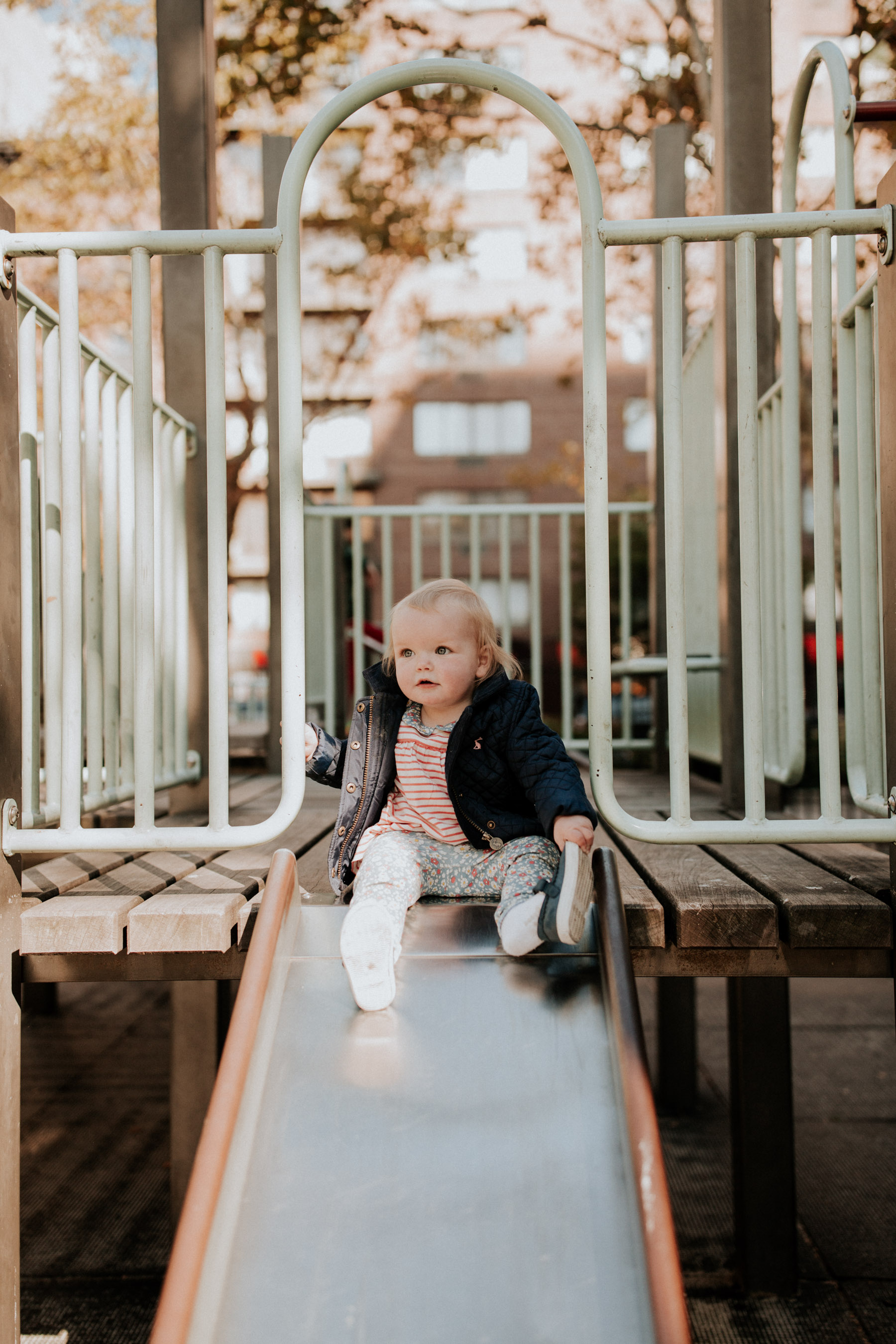 The Boathouse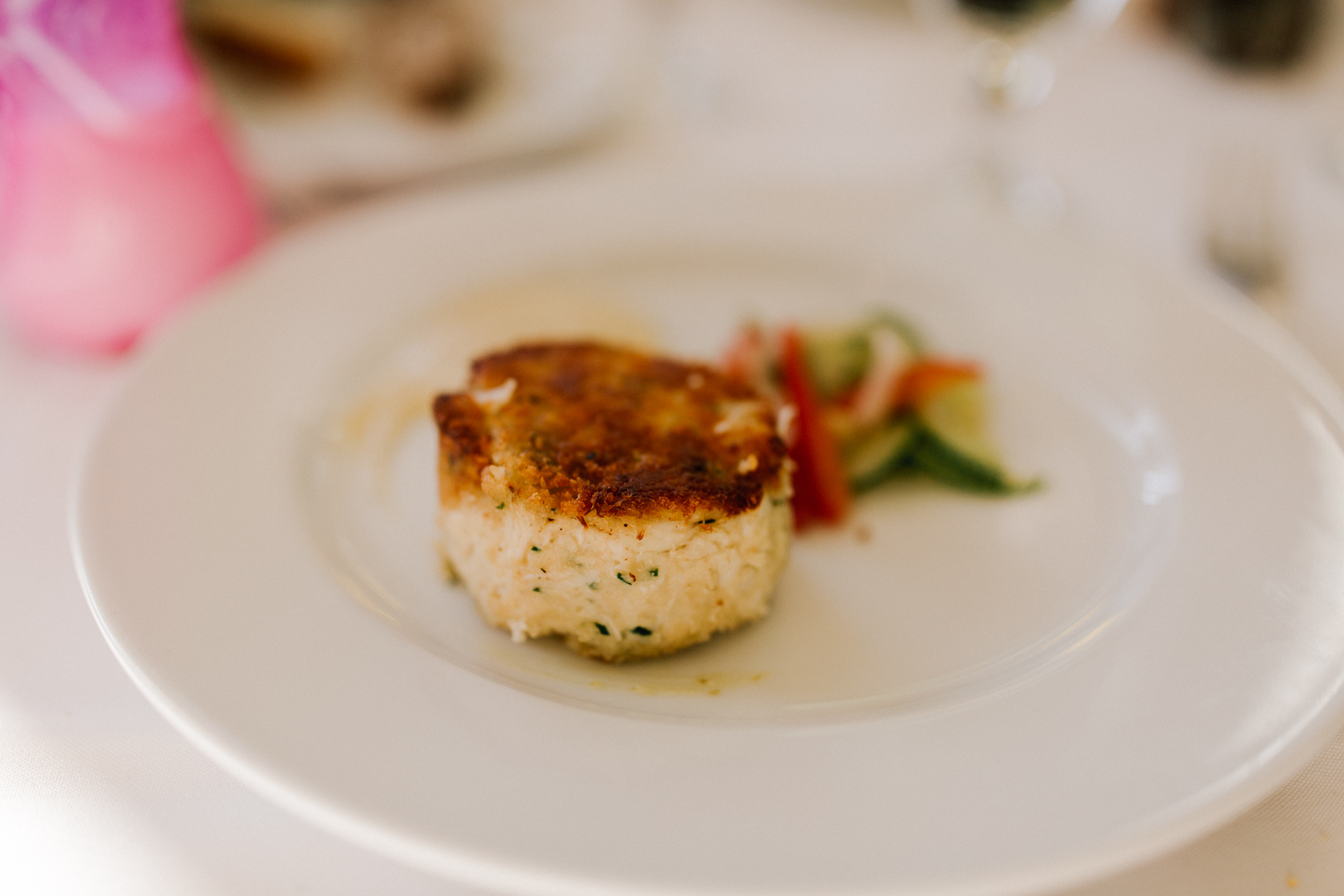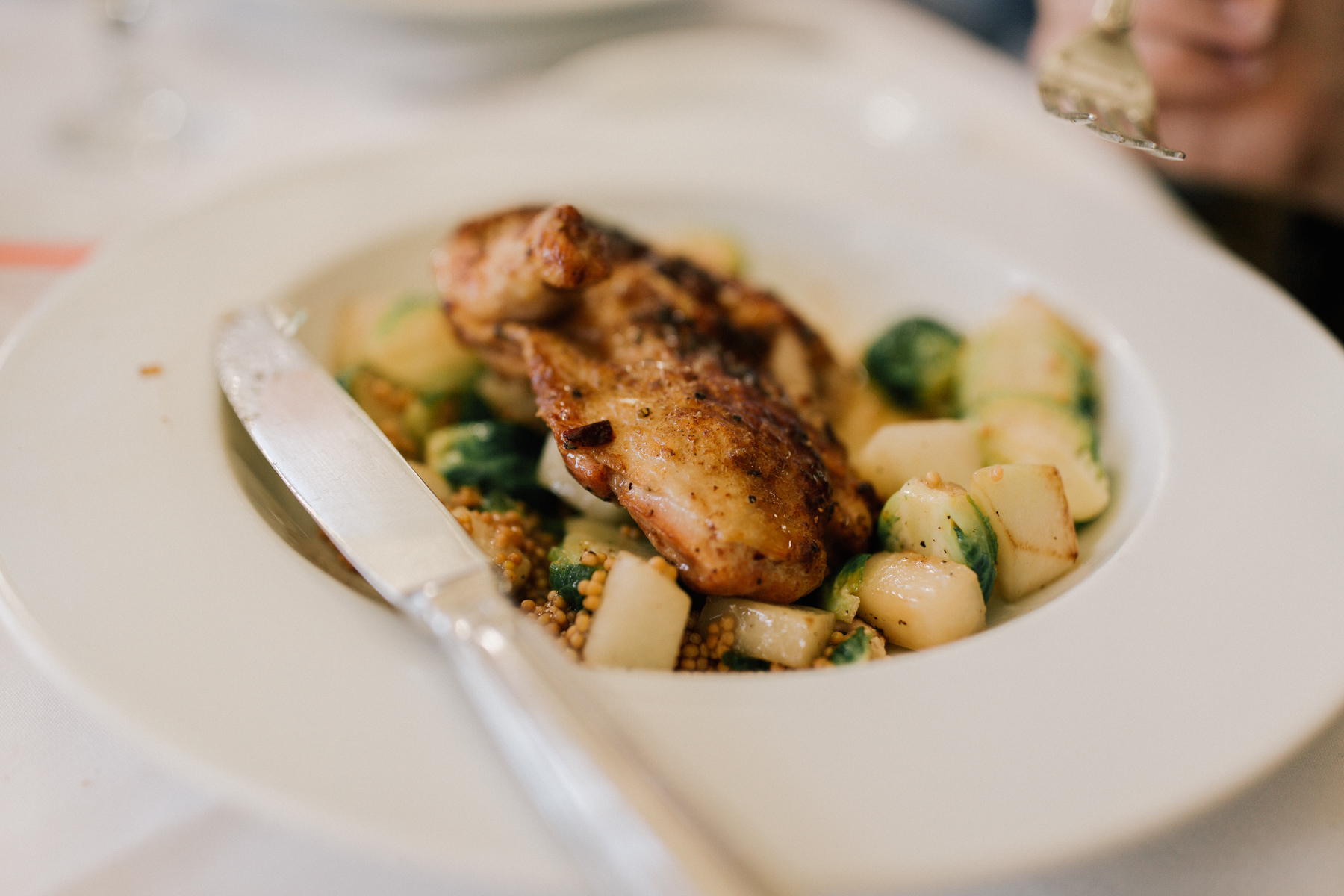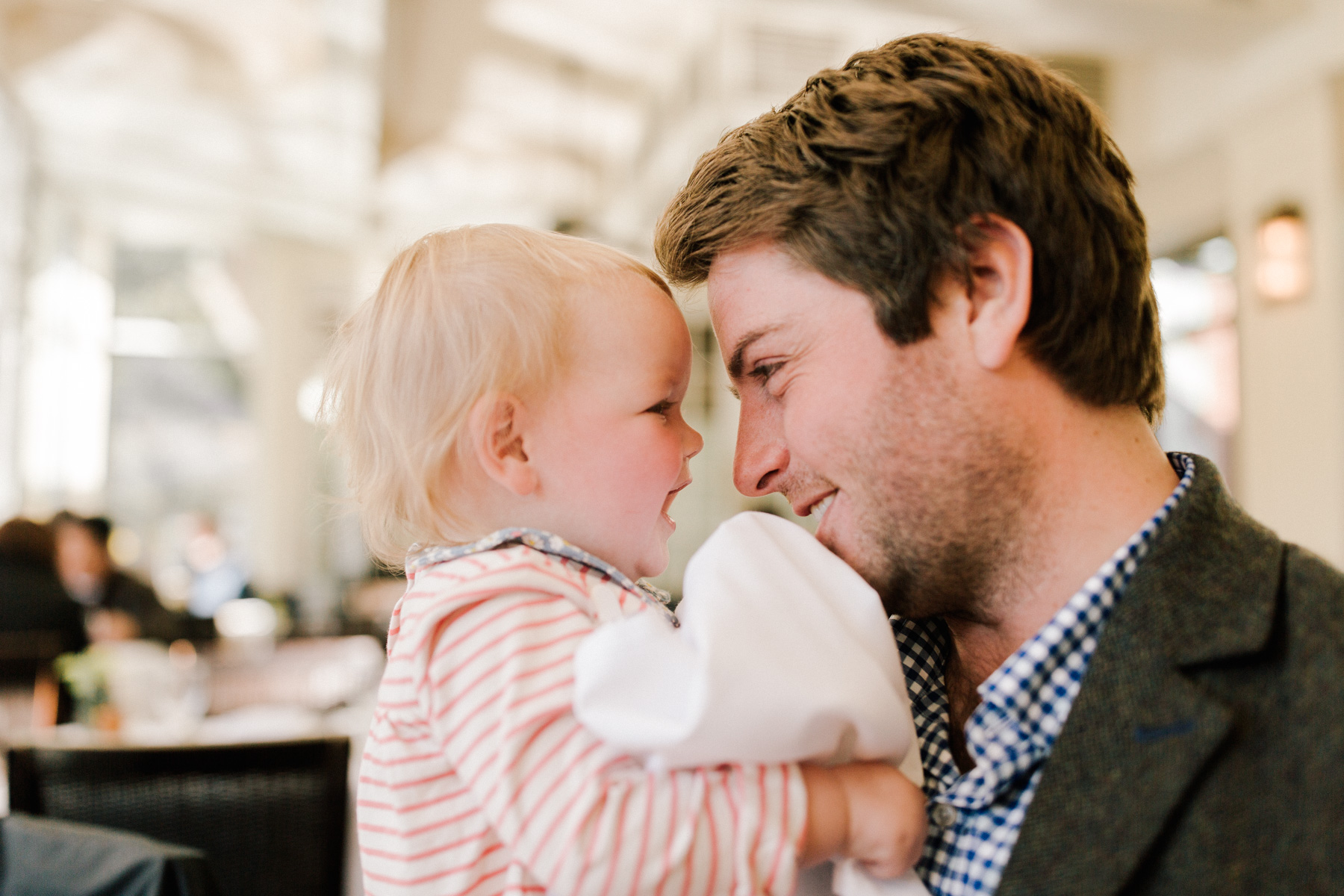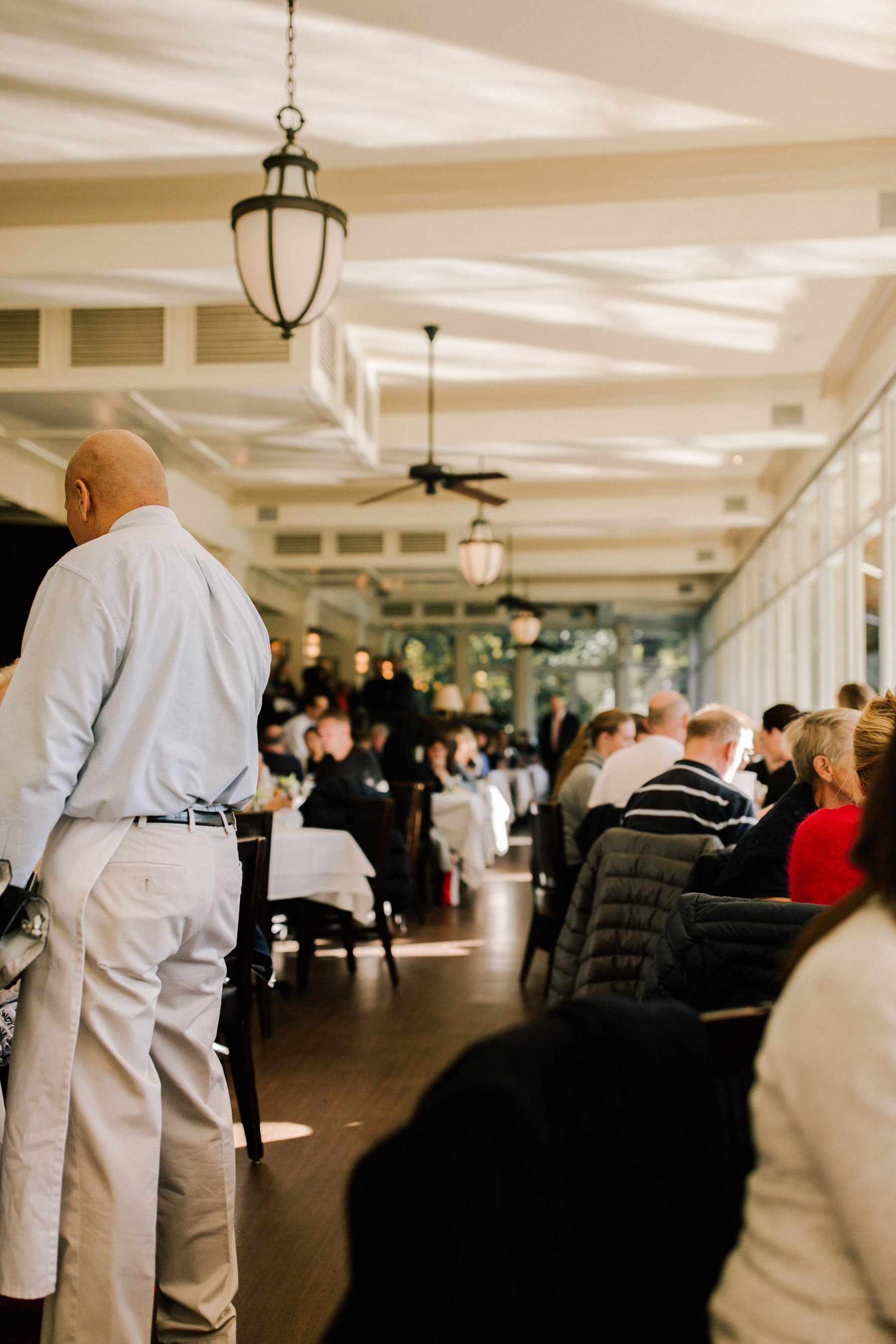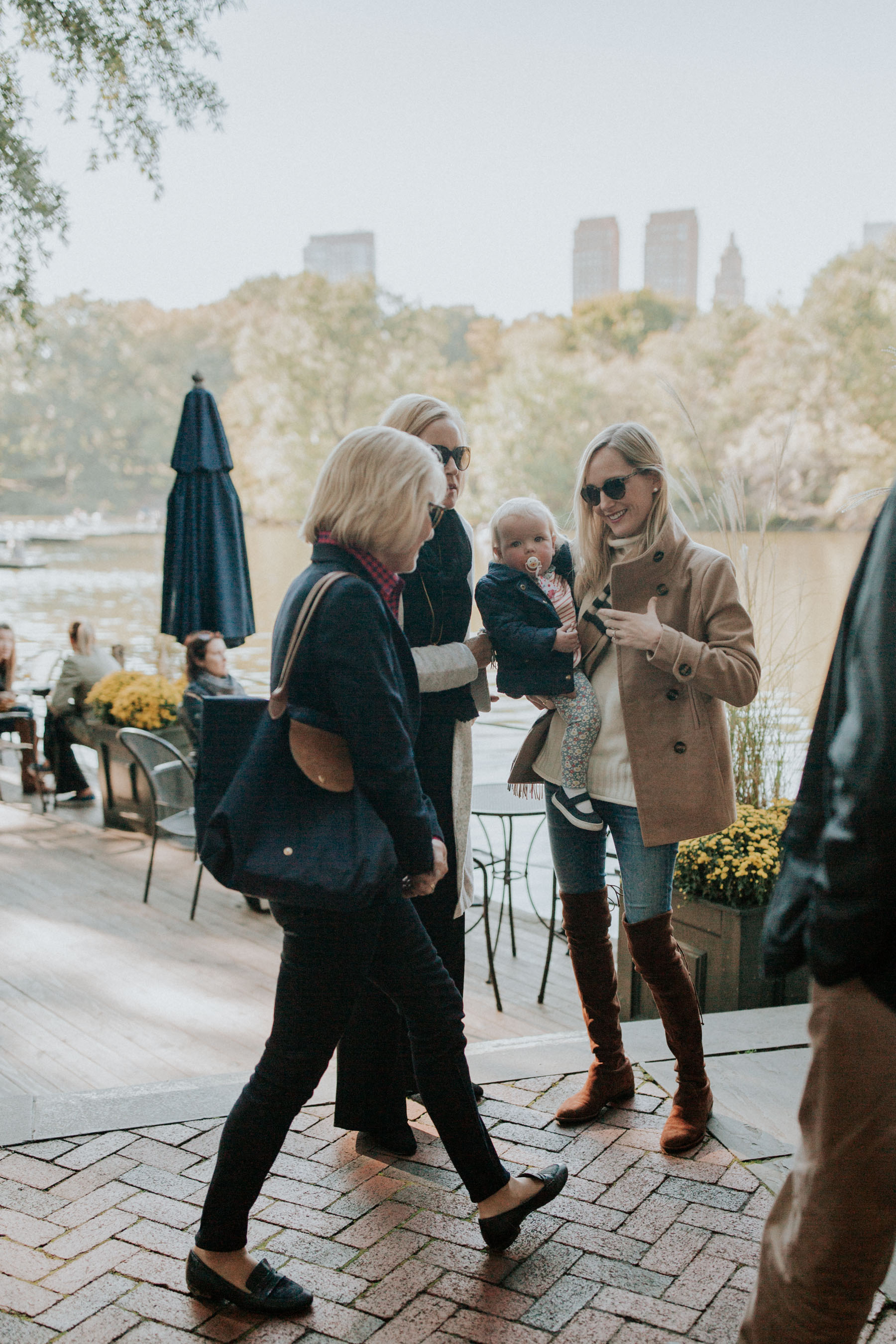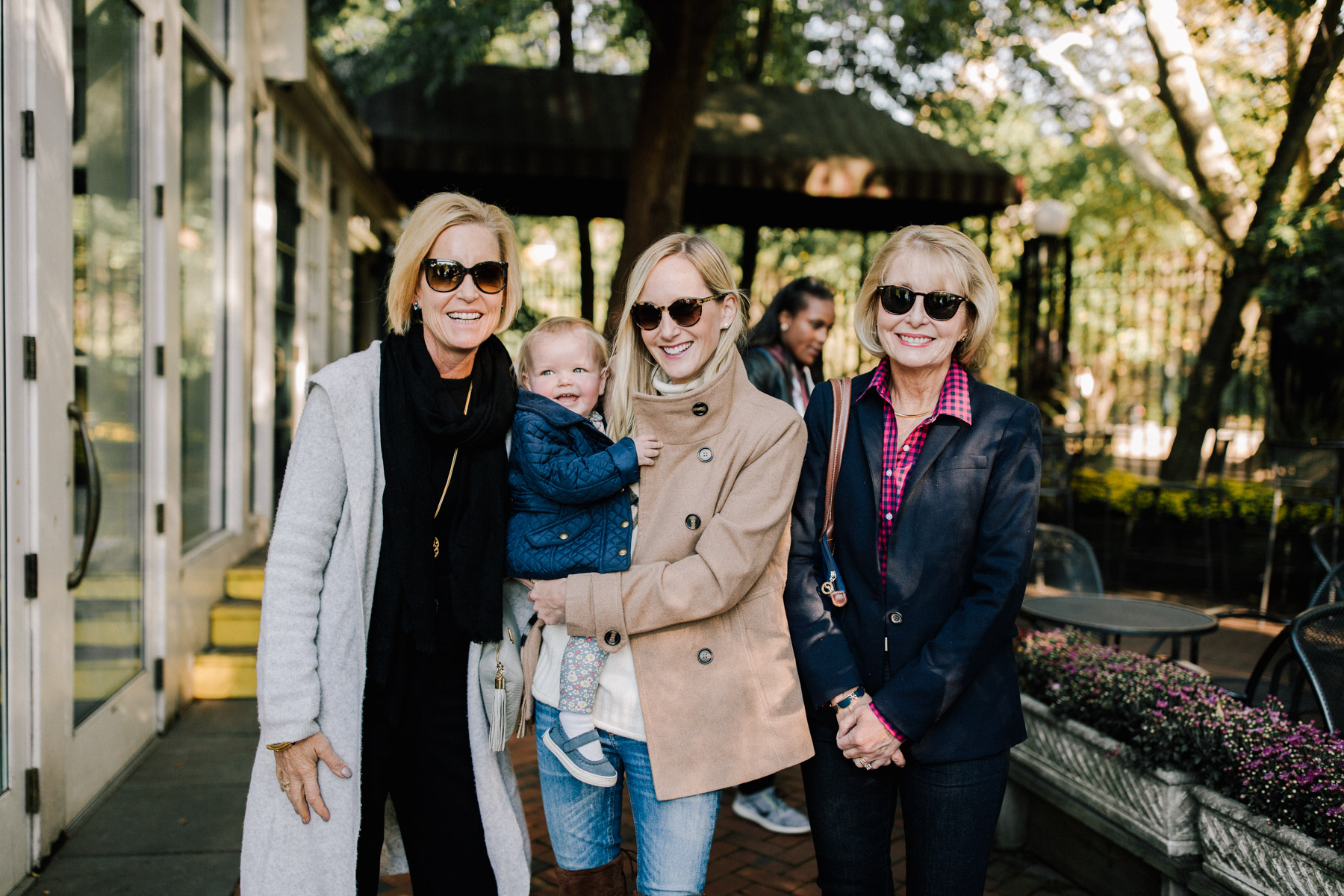 Central Park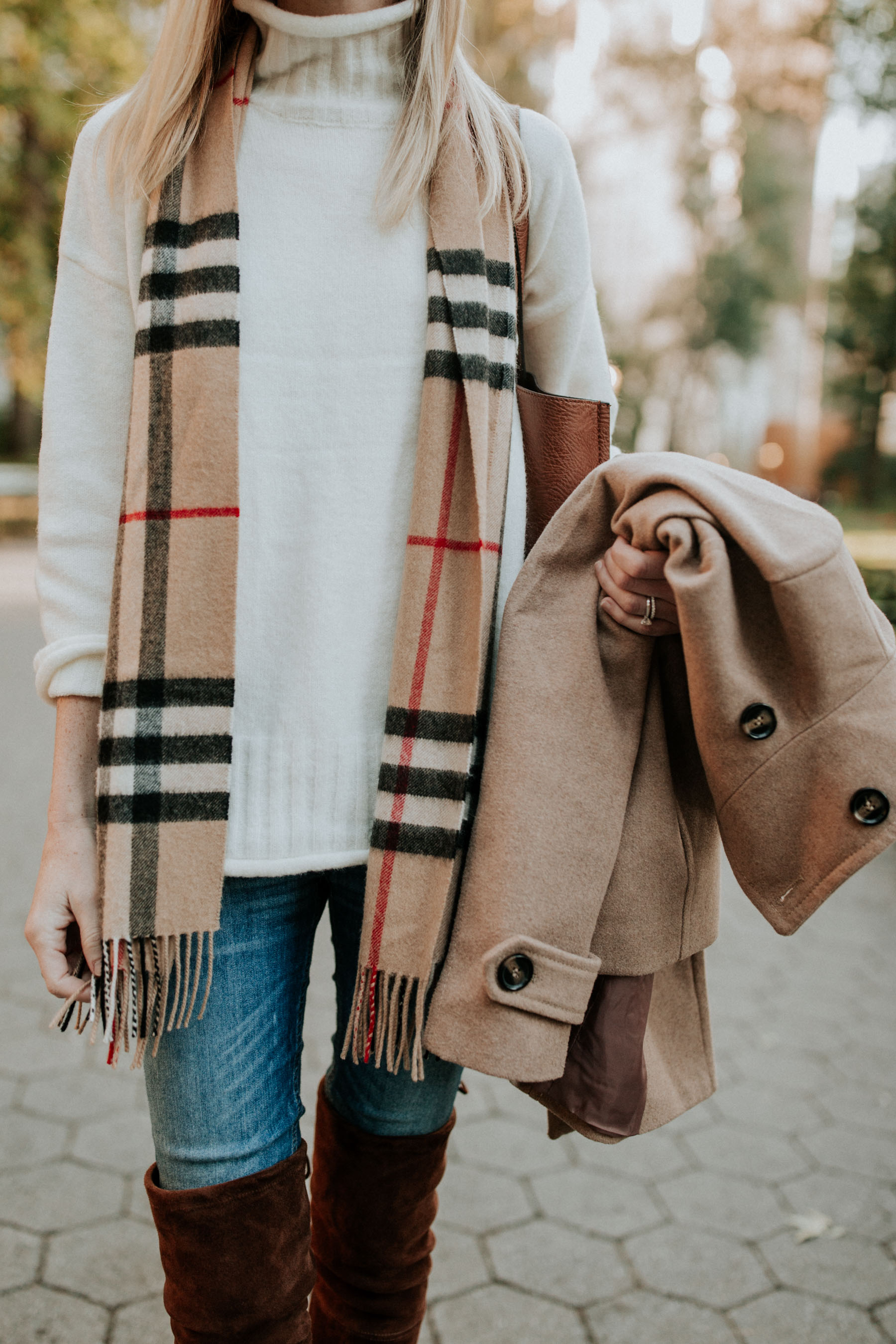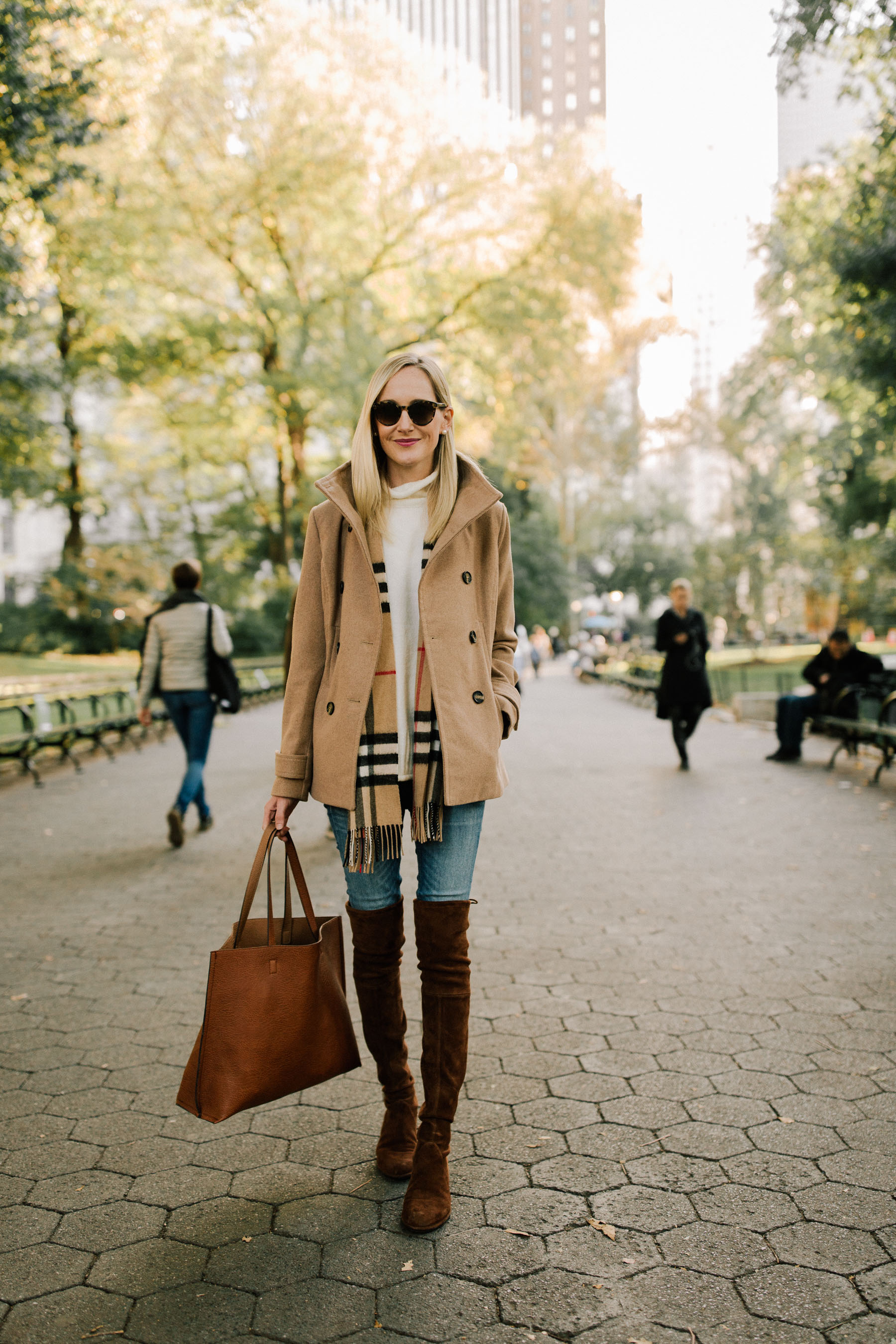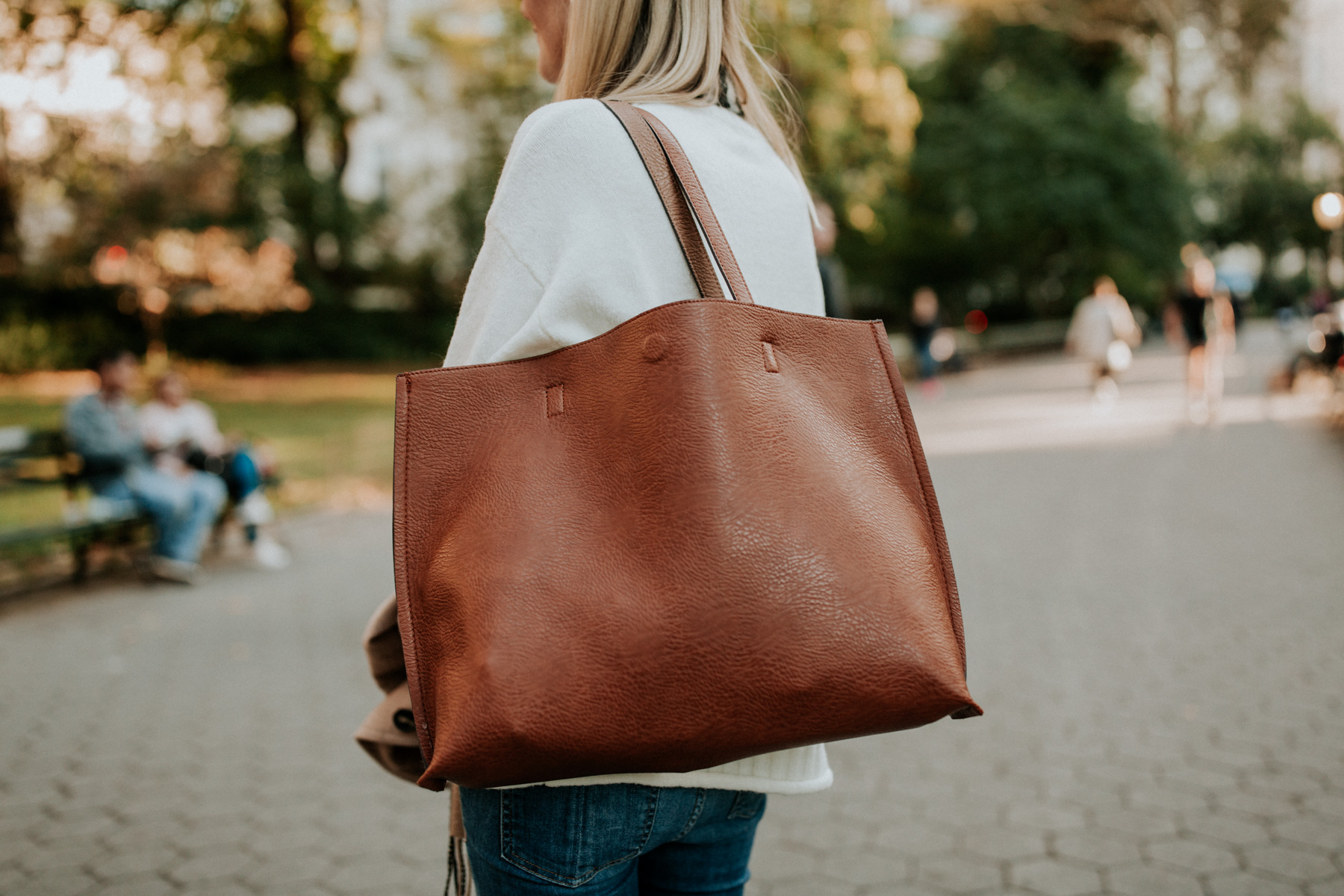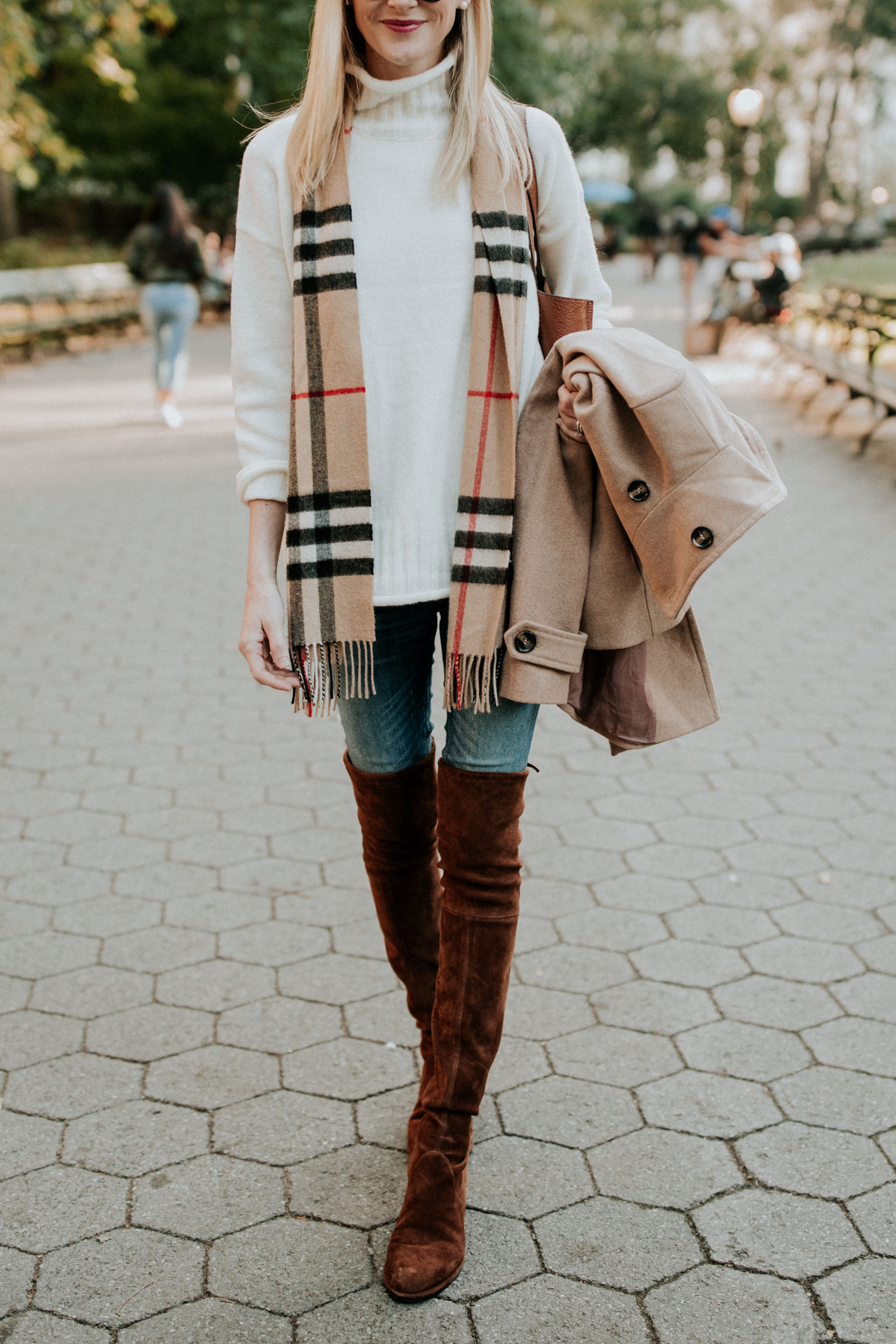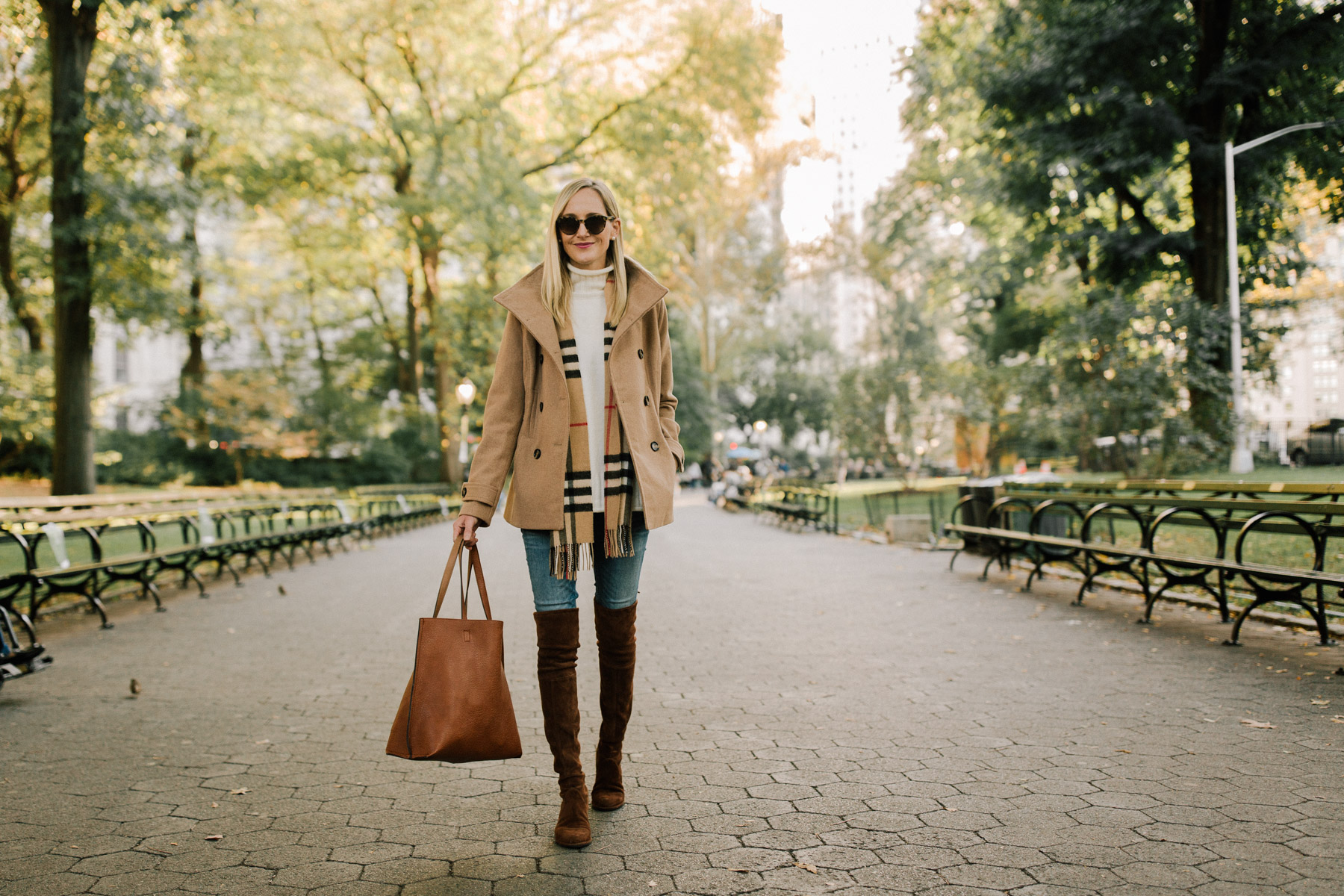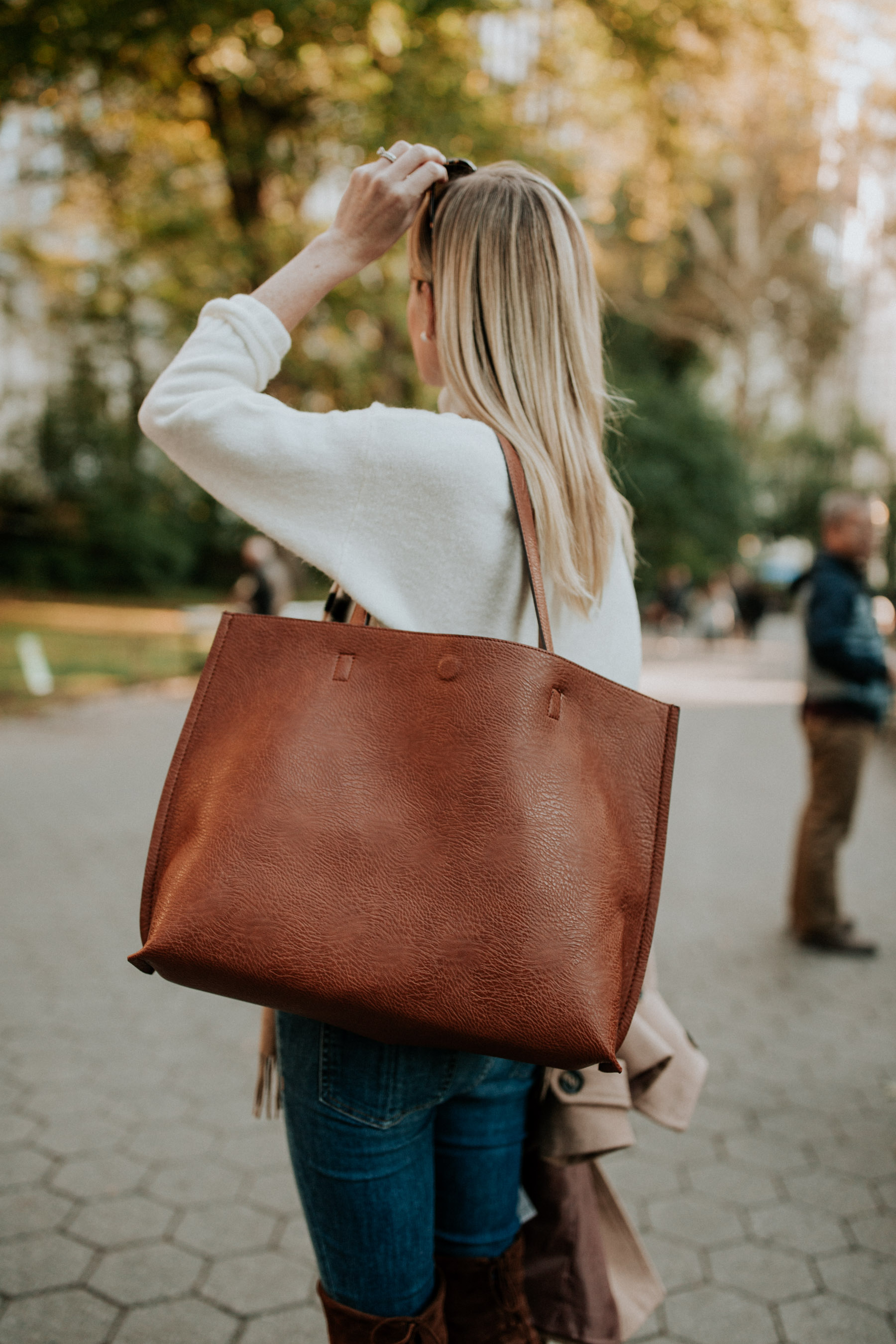 Shop the post:
$38 Camel Peacoat (I'm wearing a size small. Available in a ton of other colors, too!) / Elodie Sweater (So soft and cozy, and under $50! Size small.) / Over-the-Knee Boots (In brown here.) / Burberry Scarf (Also love this one!) /  Rag & Bone Jeans (Favorite jeans! Also adore this pair.) / $48 Faux Leather Tote (So soft!)
Emma's Outfit: Boden Playsuit / Joules Jacket c/o / Ralph Lauren Mary Jane Sneakers
Mitch's Outfit: Joules Blazer c/o / Vineyard Vines Gingham Shirt c/o / Sperry Topsiders
SaveSave