Lately, I've been head over heels for Brooks Brothers, and the brand's classic American style. This fall, the company is featuring so much of what I love: plaid, tweed and chunky yet timeless jewelry. Since the iconic American store is currently having a 25-percent off Friends & Family promotion this weekend (discount applied at checkout), what better opportunity to share some of my favorites from the brand's new arrivals and fall collection? :) Time to stock up on necessities!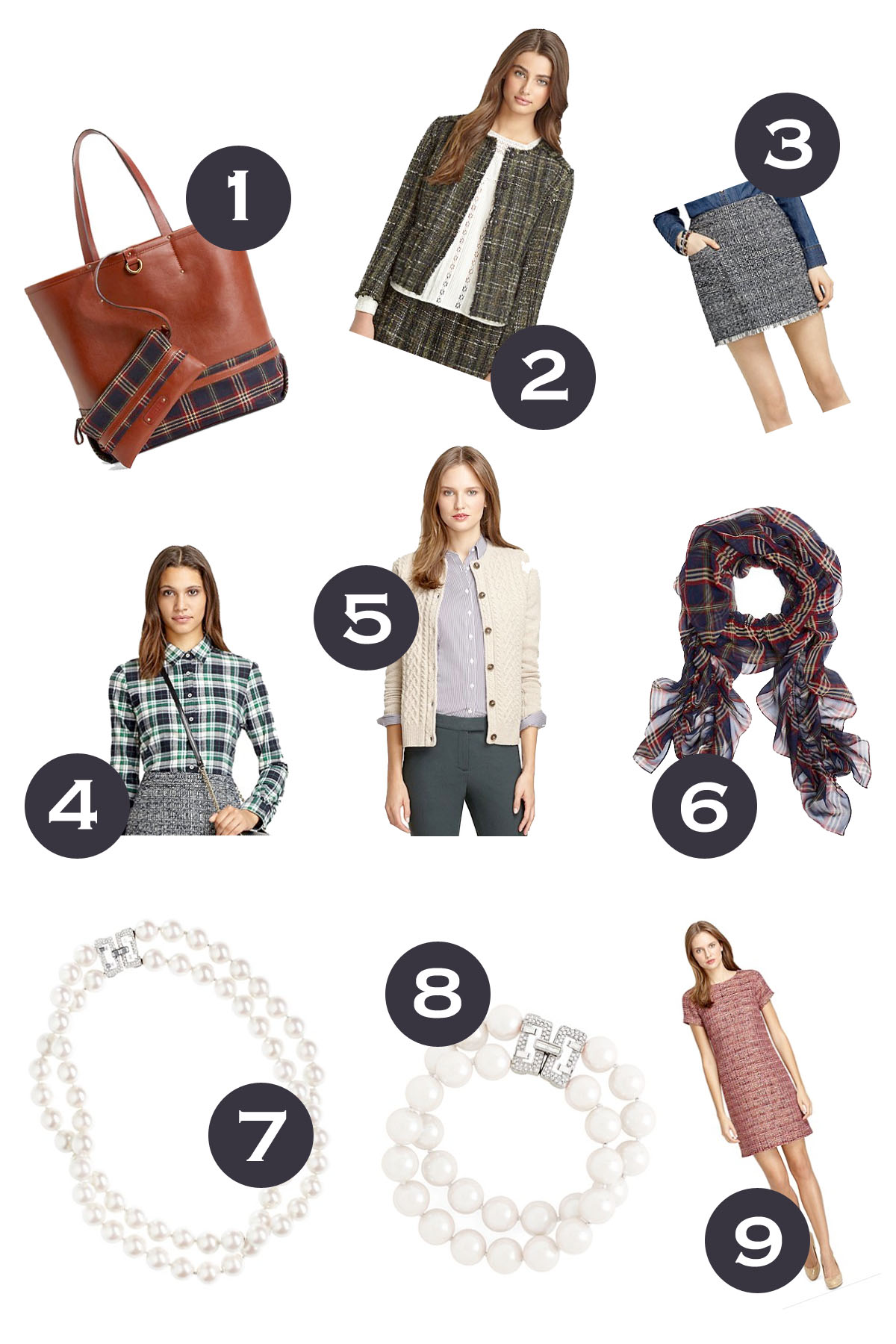 1. Plaid tote / 2. Boucle Patch Pocket Jacket / 3. Boucle Fringe Skirt / 4. Plaid Flannel Shirt / 5. Saxxon Wool Cable Cardigan / 6. Signature Tartan Ruffle Silk Chiffon Oblong / 7. Two-Row 12mm Glass Pearl Nested Necklace / 8. Two-Row 12mm Glass Pearl Bracelet / 9. Short-Sleeved Boucle Dress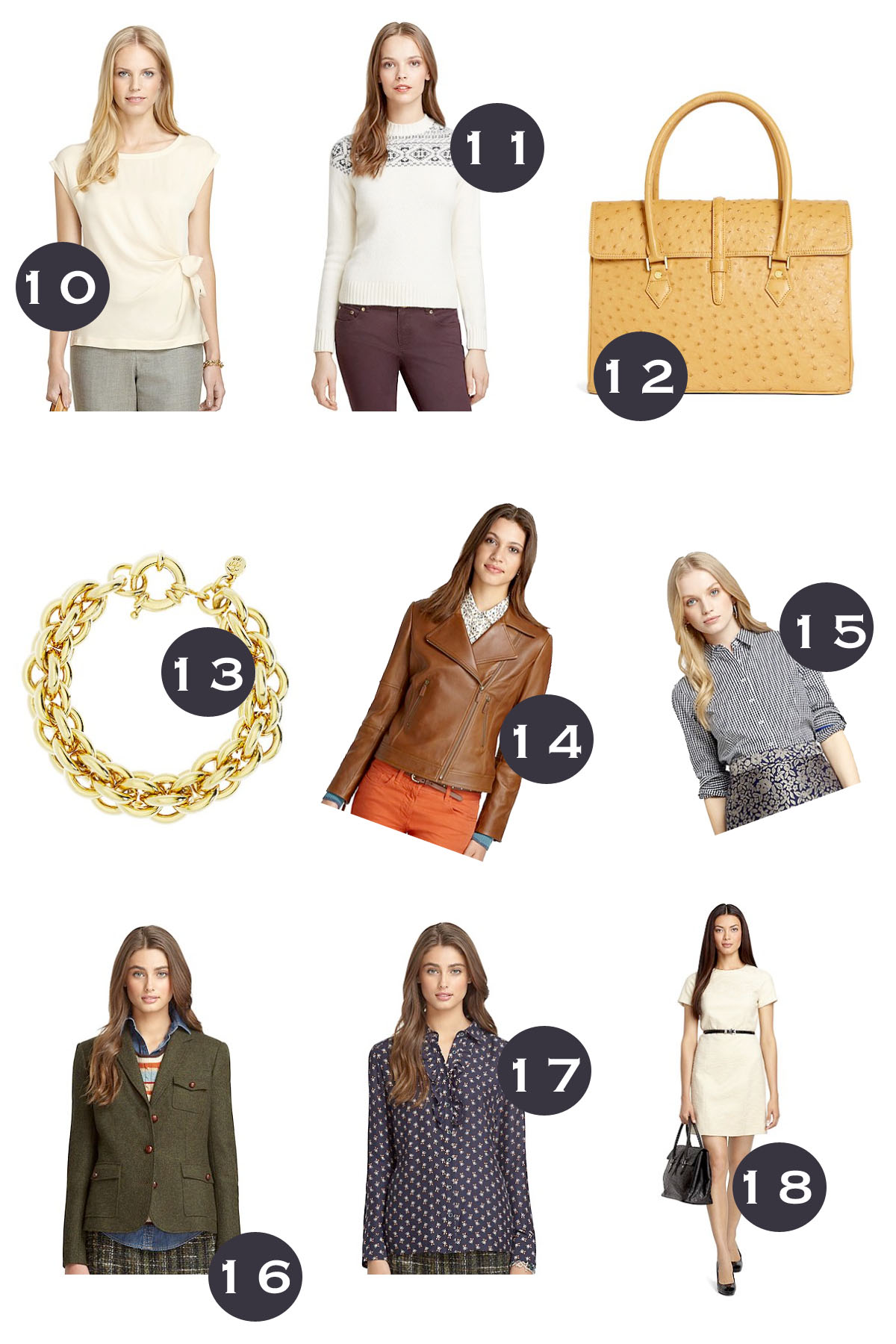 10. Sleeveless Wrap Silk Blouse / 11. Fair Isle Cashmere Sweater / 12. Ostrich Large Satchel / 13. Chain Bracelet / 14. Leather Motorcycle Jacket / 15. Gingham Shirt / 16. Three-Button Wool Jacket / 17. Tiger Lilly Print Blouse / 18. White A-Line Dress

The 25 percent discount also applies to the sale selection, so don't forget to check it out! I'm loving this jacket, this bag, this dress, these pumps, this dress, these pumps, these flats, this dress, this bag, this scarf, and this satchel. Okay. So basically everything. ;) Happy shopping!