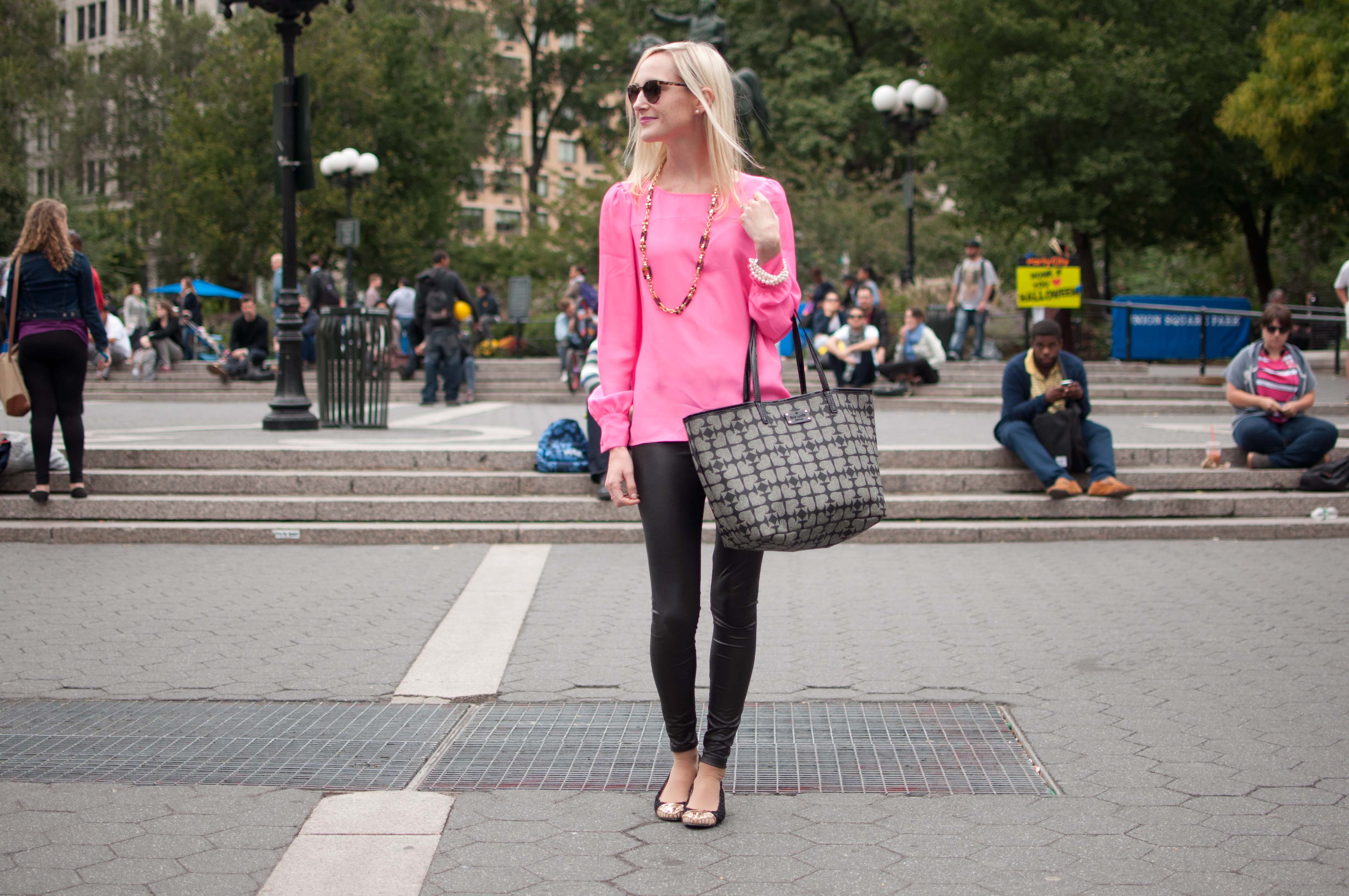 What's been up with the weather in New York City lately?! It's been so overcast and dreary for the past couple of days! To combat the lack-of-sunshine blues, I wore my favorite new tweed flats from Le Bunny Bleu and faux leather leggings from LegWear Loft yesterday for a birthday party in the East Village.
Leggings: c/o LegWear Loft / Flats: c/o Le Bunny Bleu / Bracelet: c/o Hazel and Marie / Top: J.Crew Factory, similar here / Necklace: C.Wonder (Sold out), but similar here by Ralph Lauren, and how cute are these C.Wonder tortoise earrings?! / Watch: Marc Jacobs, also loving the teal, brown, rose gold, black, and multi-colored versions! / Bag: Kate Spade, loving it in navy too! / Lipstick: Clinique / Earrings: J.Crew, less expensive version here / Sunnies: Kate Spade (Sold out), find on eBay here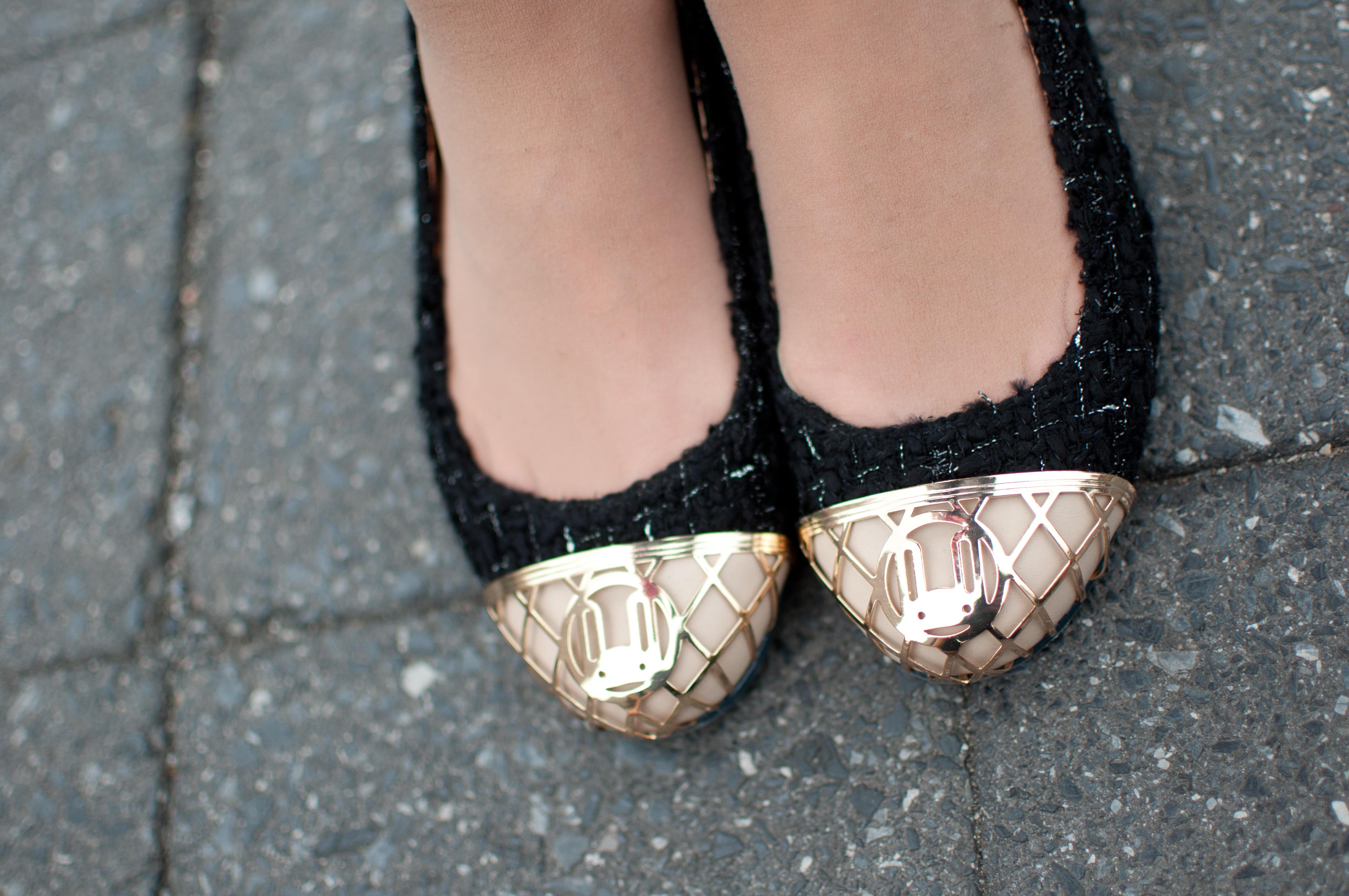 Let's talk about the magnificence of these shoes, because I'm obsessed. ;) First of all, I love the fact that they feature a one-inch heel. Friday is probably my favorite day of the week, but I simply can't last all day in a pair of pumps. (I probably have the most sensitive feet in the world! Nearly every pair of shoes I own hurt me. I carry flip flops with me wherever I go, and I'm constantly changing in and out of them to minimize the pain. Ugh. So annoying.) But yesterday, I never once had to change out of my Le Bunny Bleu flats! I was in them from 5:30 a.m. until 2 a.m. (long day, haha!) and stayed comfortable the whole time. Finally! Cute, stylish shoes that feel good.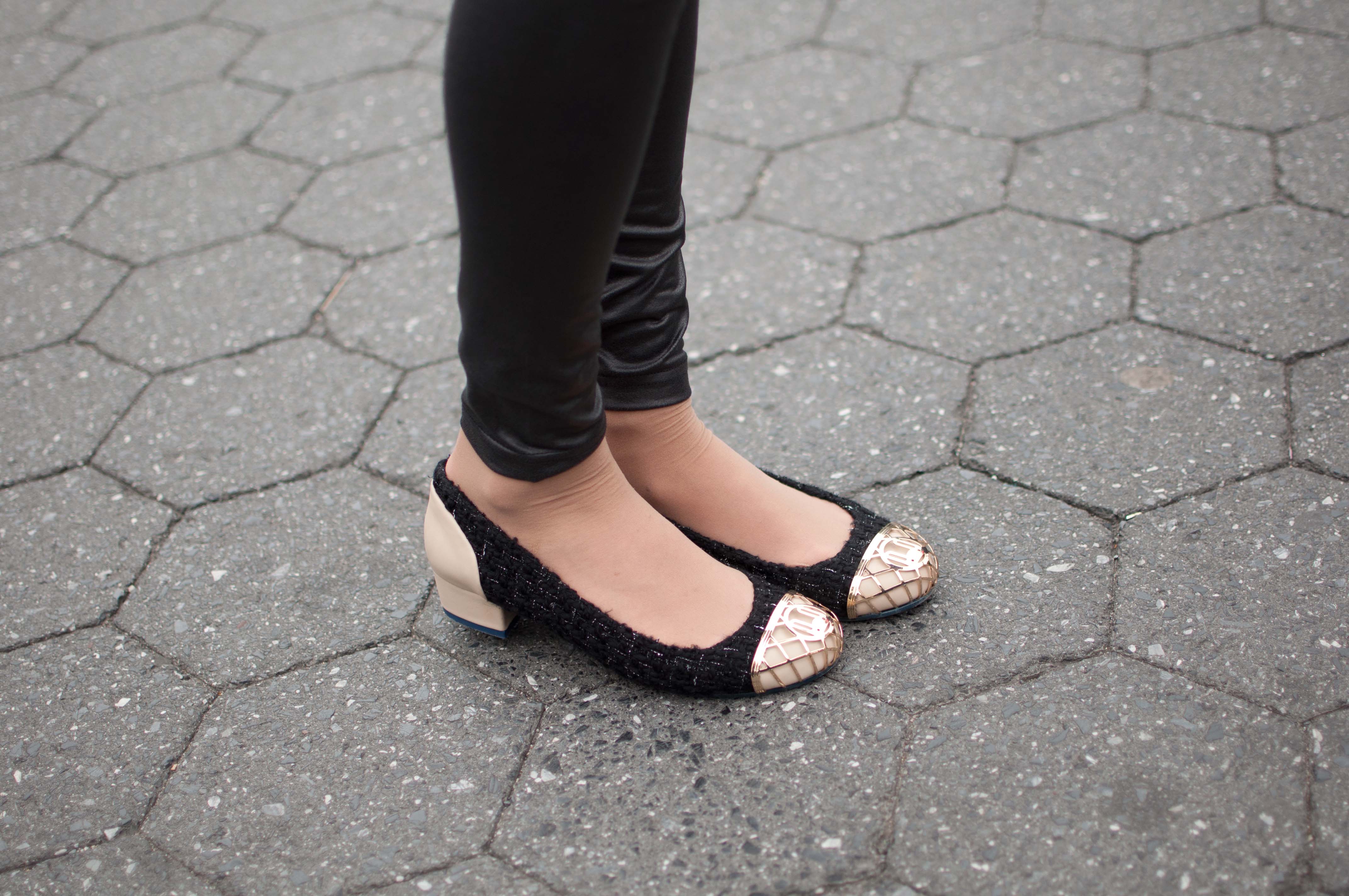 Also note the bunnies on the toes. Hello, adorableness. Every pair of Le Bunny Bleu shoes features this little rabbit somewhere, which I think is so cute. My mother called me "Bunny" growing up, so I'm particularly in love with this touch! And the tweed? Perfect for fall and winter. I'm in love.
Anyway, check out some of my favorites from Le Bunny Bleu!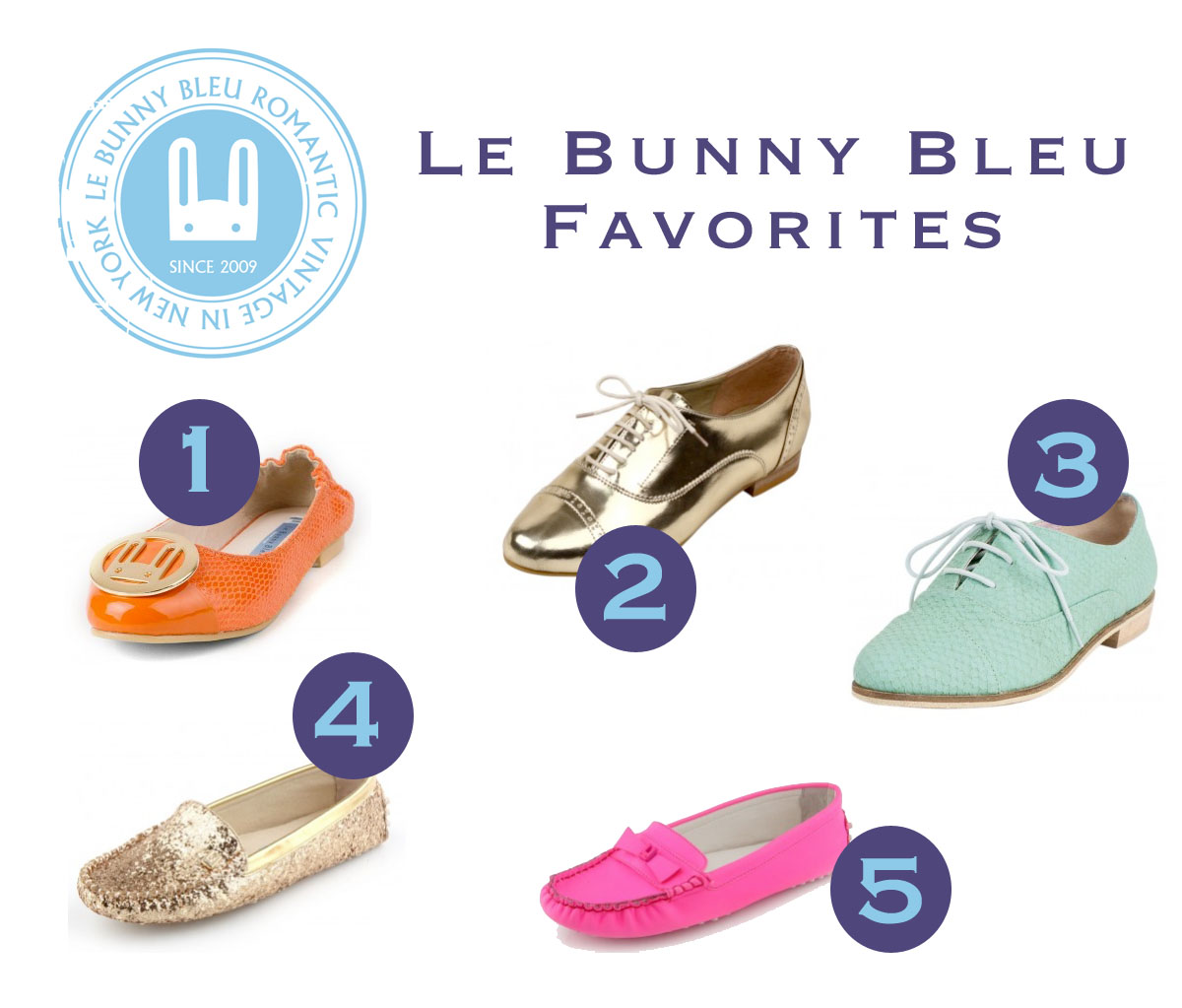 1. Orange Bunny Ring Ballet Flats / 2. Gold Tap Dance Oxfords / 3. Mint Oxfords / 4. Gold Glazers Driving Shoes / 5. Hot Pink Sammies Driving Mocs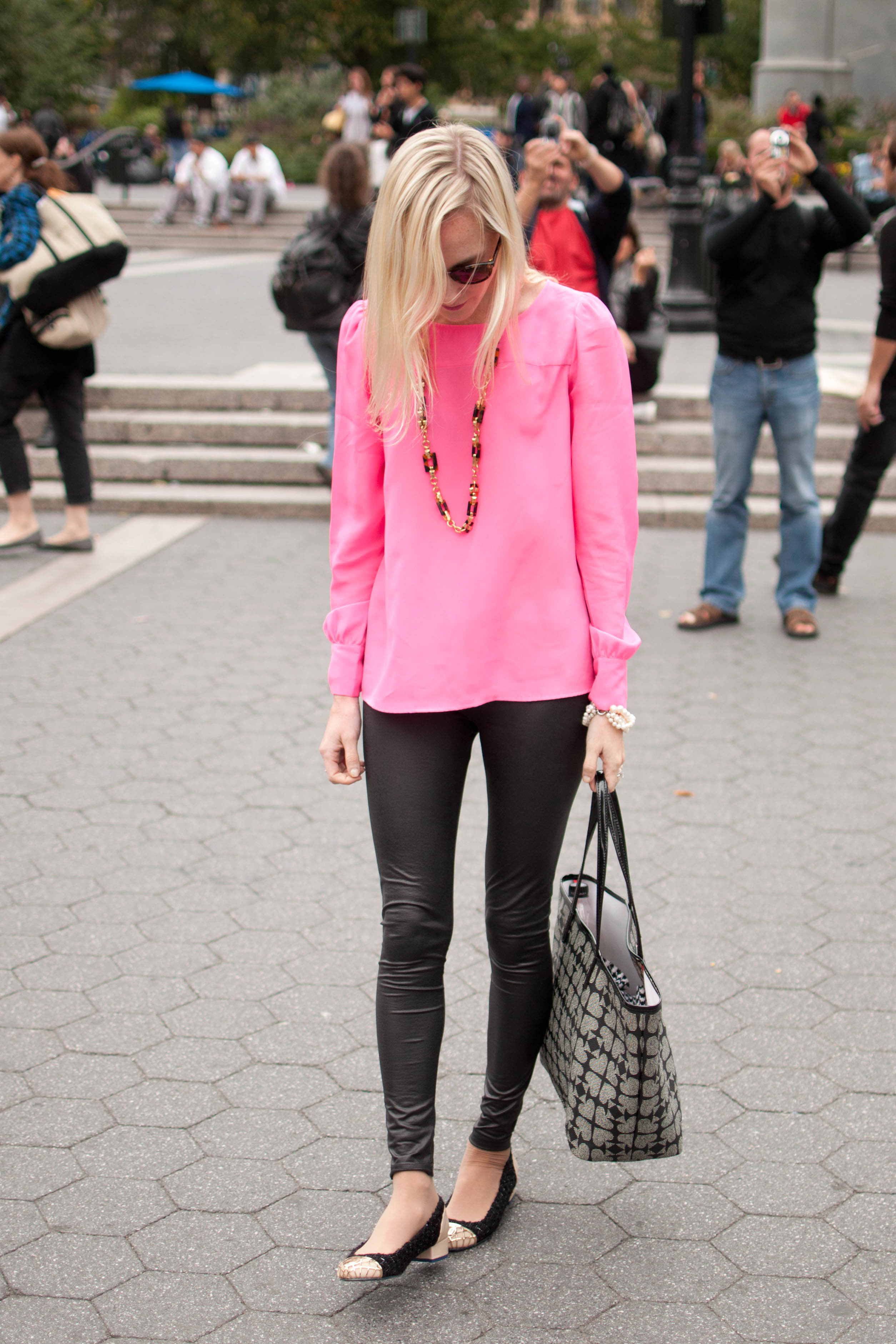 And let's talk about my faux leather leggings from LegWear Loft, which I'm absolutely in love with. I've been looking for a good pair for the fall, when temperatures are relatively low at night but bounce up during the day. This pair does just the trick. They're lightweight and breathable, and are so comfortable. I really can't recommend them enough! Something tells me you'll be seeing a lot of them on the blog this season.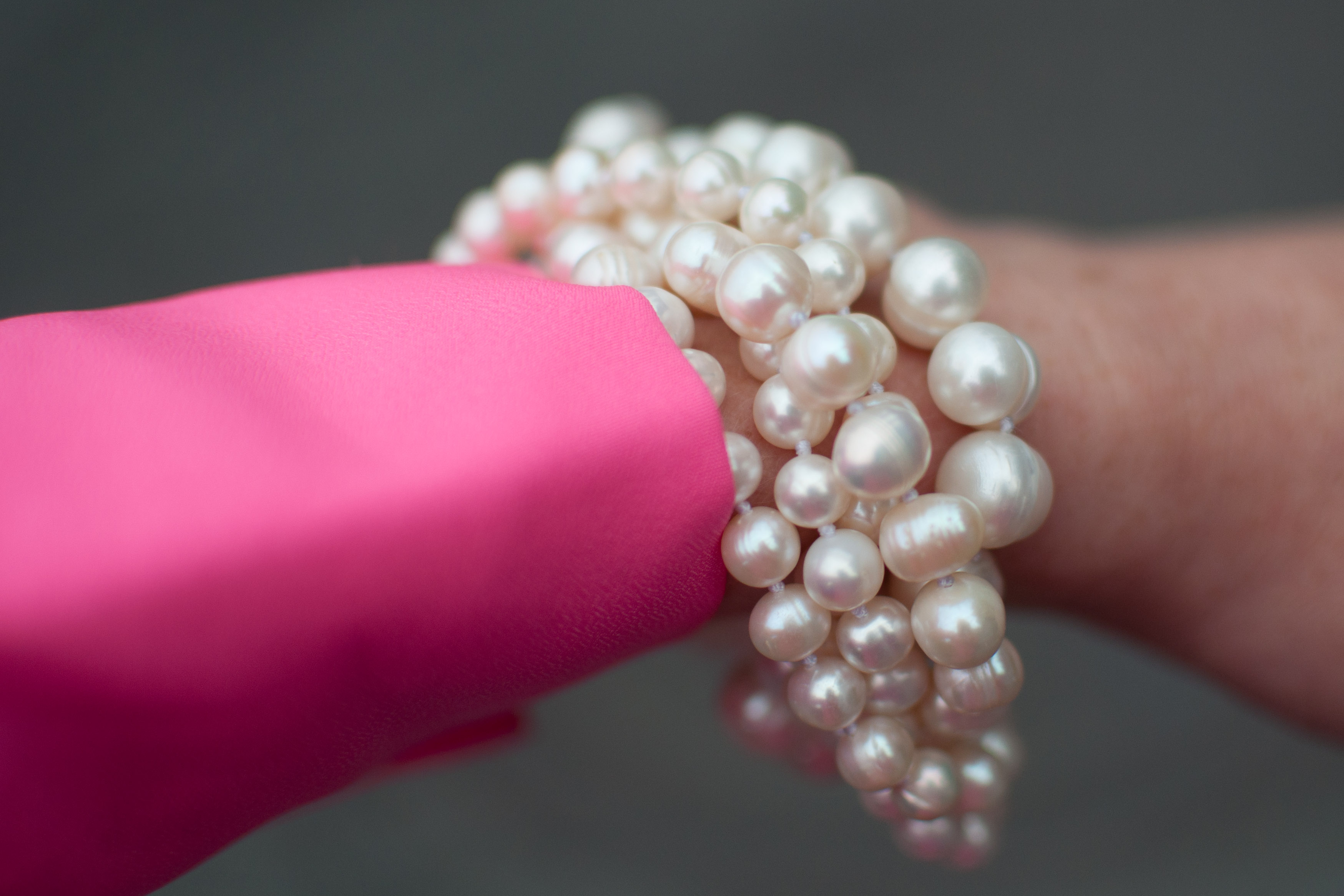 But back to life. Last night, Mitch and met up with our friends Katie, John and Shawn in the East Village at Ninth Ward, a New Orleans-style restaurant/bar, and then got a pie at Artichoke Pizza. After that, we headed over the Stuyvesant Town for a birthday party. Best part of the night? When my BFF from college, Gregg, showed up! Gregg just moved to New York City from London (after a five-year stay there), and I couldn't be more thrilled. I've missed him so much. I'm so excited to live it up in the city with him this year! Tonight, we're headed to the Times Square area for Rebecca's birthday party. Pretty pumped to see my high school friends. :) Happy birthday, Rebec! Love you!
Well, I think it's time to unpack. (That's right. We still haven't done it, haha.) Over and out, fashionistas!
Leggings: c/o LegWear Loft / Flats: c/o Le Bunny Bleu / Bracelet: c/o Hazel and Marie / Top: J.Crew Factory, similar here / Necklace: C.Wonder (Sold out), but similar here by Ralph Lauren, and how cute are these C.Wonder tortoise earrings?! / Watch: Marc Jacobs, also loving the teal, brown, rose gold, black, and multi-colored versions! / Bag: Kate Spade, loving it in navy too! / Lipstick: Clinique / Earrings: J.Crew, less expensive version here / Sunnies: Kate Spade (Sold out), find on eBay here