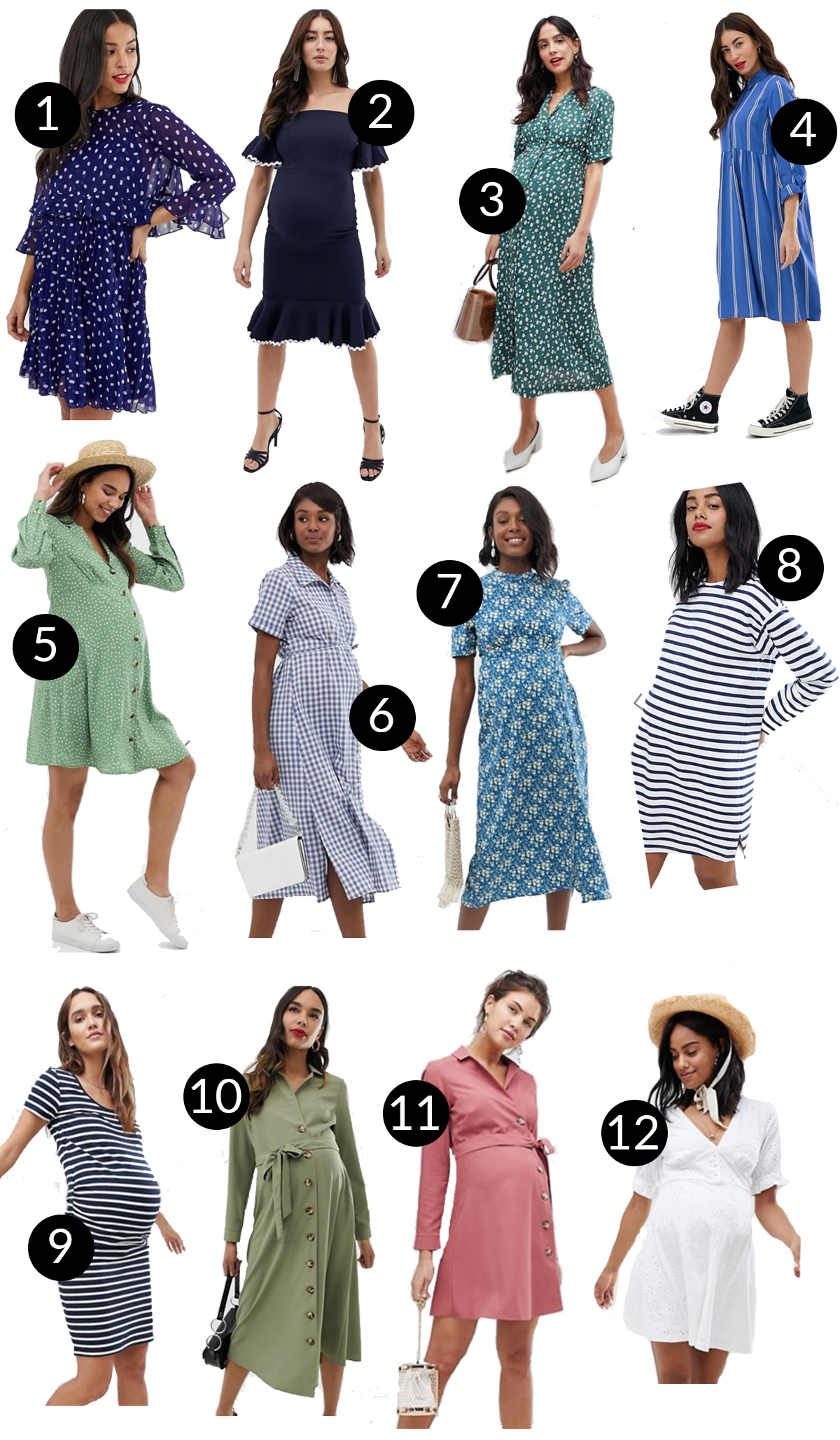 One / Two (Also available here) / Three / Four / Five / Six / Seven / Eight / Nine / Ten / Eleven / Twelve
A few things:
Yesterday's blog post went up crazy late last night, but I published a photo diary of the first day of our babymoon in Newport, Rhode Island! Hope you'll check it out; I'm so excited to share the adventure with you. 😉
Things are absolutely nuts over here in the Larkin Household. Good nuts, but nuts nonetheless. We just have a lot on our plates right now–will update you soon!–and I'm struggling with nausea and exhaustion again. (Wasn't expecting THAT. 😂) So yeah. Just trying to avoid feeling overwhelmed and/or anxious during these last six to seven weeks of my pregnancy. Channeling my inner sense of calm…
I've been getting a bunch of requests for affordable maternity dress options now that the weather is turning, so I thought I'd pull together some faves from Asos, because the retailer really does excel in that area. So many options and different price points! (And way more than just maternity dresses!) Plus, Asos is currently having its "Buy More, Save More" event which can really help moms-to-be. Spend $200 and get $50 with code "GRAB50"; spend $250 and get $70 with code "GRAB70"; spend $350 and get $100 with code "GRAB100". Above are my favorite dresses, though. Hope this helps!
Affordable Maternity Dresses