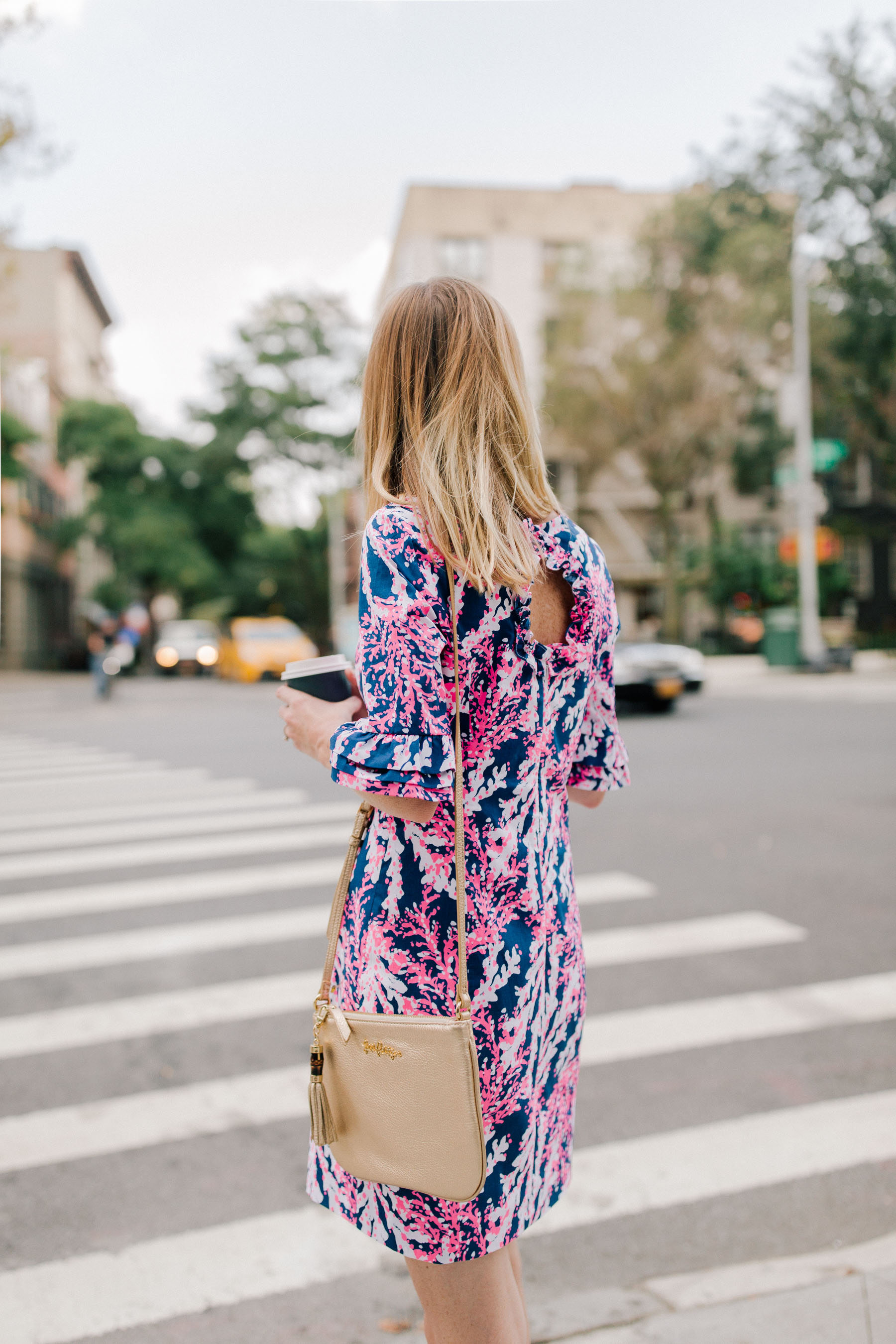 Lilly Pulitzer Fiesta Dress (Normally $188; sale price $59 during the Lilly Pulitzer After Party Sale. Also at Nordstrom and on Zappos) +Crossbody (Old, but love this gold bamboo clutch, this gold bamboo tote, and this navy velvet crossbody.) c/o / Jack Rogers Sandals (Also, isn't this sale pair–in ecru/gold–so cute?!)
Hey, so here's a fun post!
In years past, Lilly Pulitzer After Party Sale products have been kept secret until the sale actually went live. This year, though, the Lilly team gave me a little preview of some of the stuff that's going to be included, and I have to say: the stuff is awesome! (Btw: here are all the details on the sale, plus a chance to win a $200 e-gift card to shop.)
I wore the Fiesta dress–which will be included in the upcoming sale–yesterday morning/afternoon in New York. (Normally $188; sale price $59.) It was one of the muggiest days I've ever experienced in the city, haha, but it kept me cool. It features a stretchy material, making it very comfy… and it's a bit more substantial, so you don't have to worry about bumps or underwear lines. My favorite part is the back; do you see the ruffled keyhole shown above?! Adorable.
And in case you're wondering about sizing, I'm wearing a size 2 here. I normally go with a 0 or even 00 in Lilly, but I found that the 0 and 2 sizes looked very similar on me… so why not go with the 2 for some extra movement and comfort?! Very happy with the decision. (For reference only, I'm just under 5'5 and I weigh around 105-110 pounds. Size 34A bra and size 25 in jeans.)
Of course, I'm the only girl wearing Lilly Pulitzer at Fashion Week. 😂 But hey: at least I'm making a statement, right?! ;)
Off to today's events; hope you guys are having a wonderful Friday!
xx
PS: Remember to prepare for the sale and enter to win the $200 Lilly Pulitzer e-gift card. Who's excited?!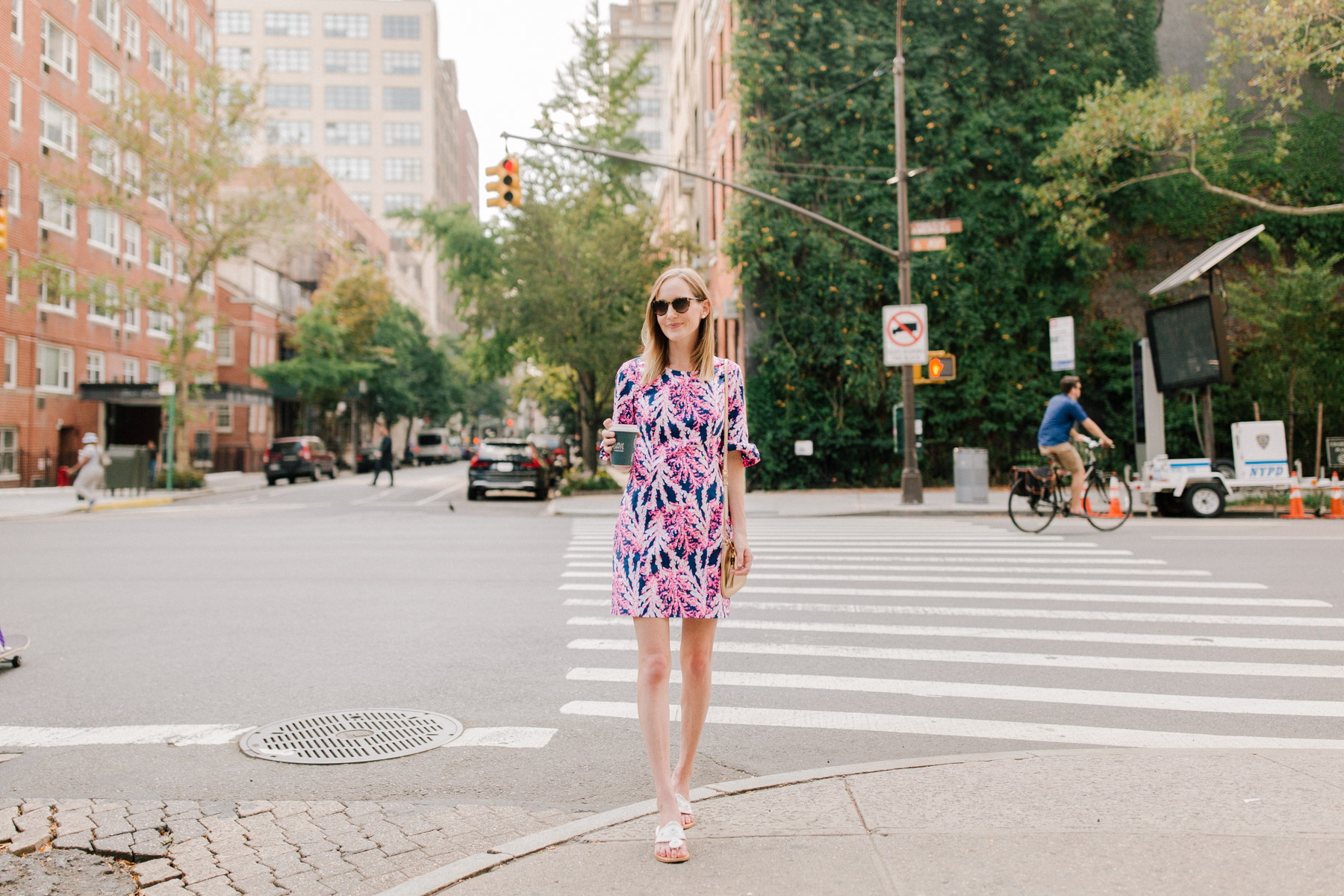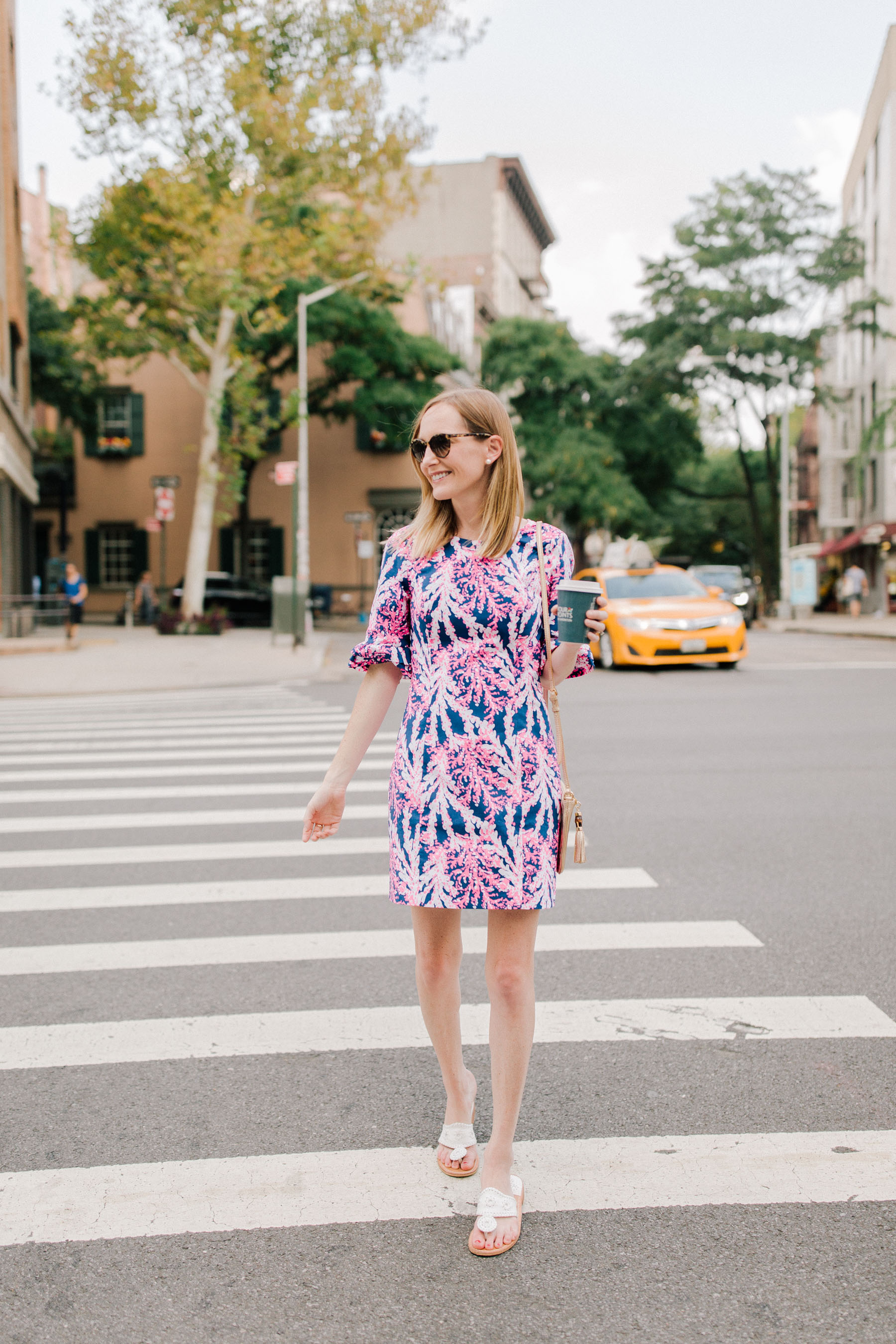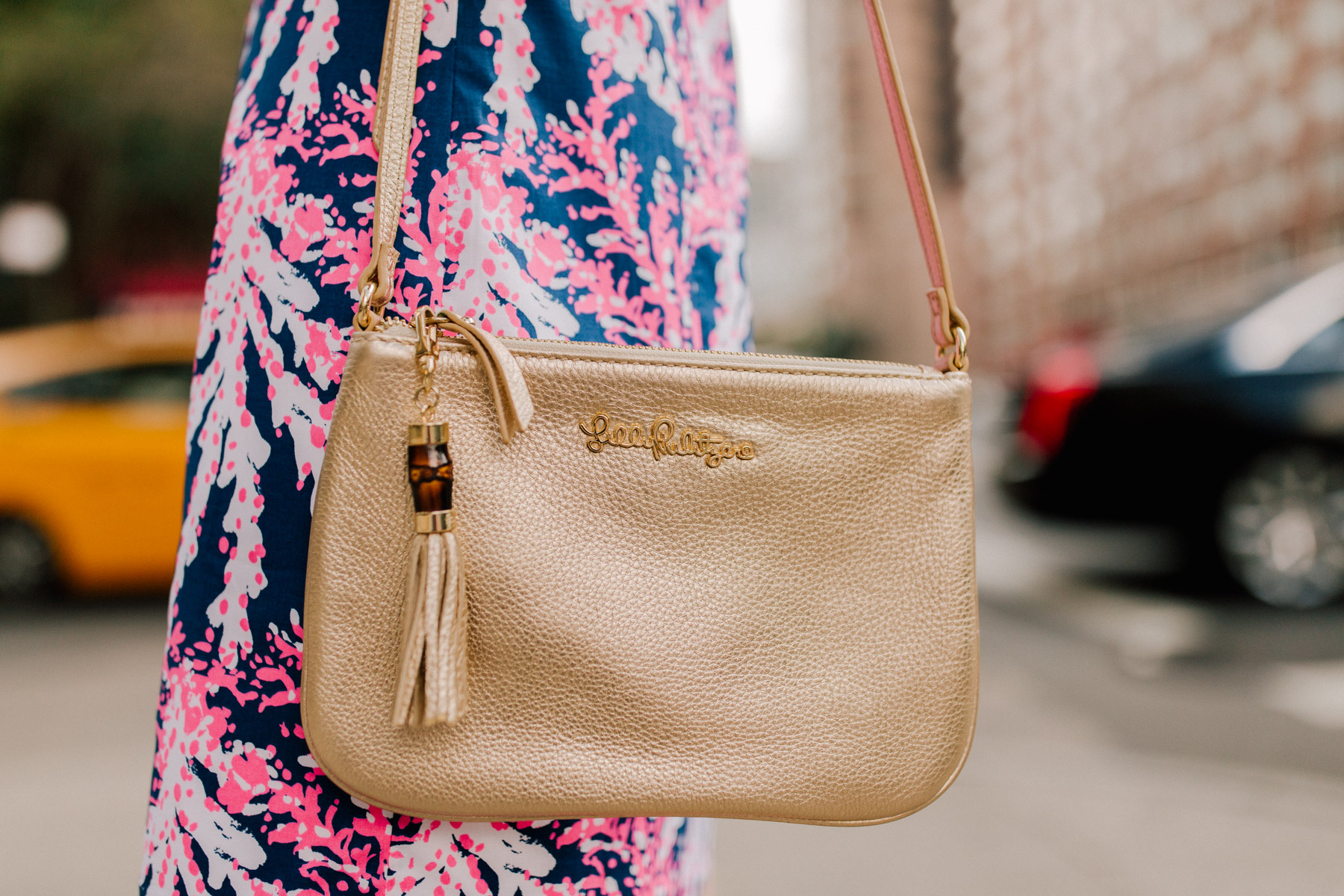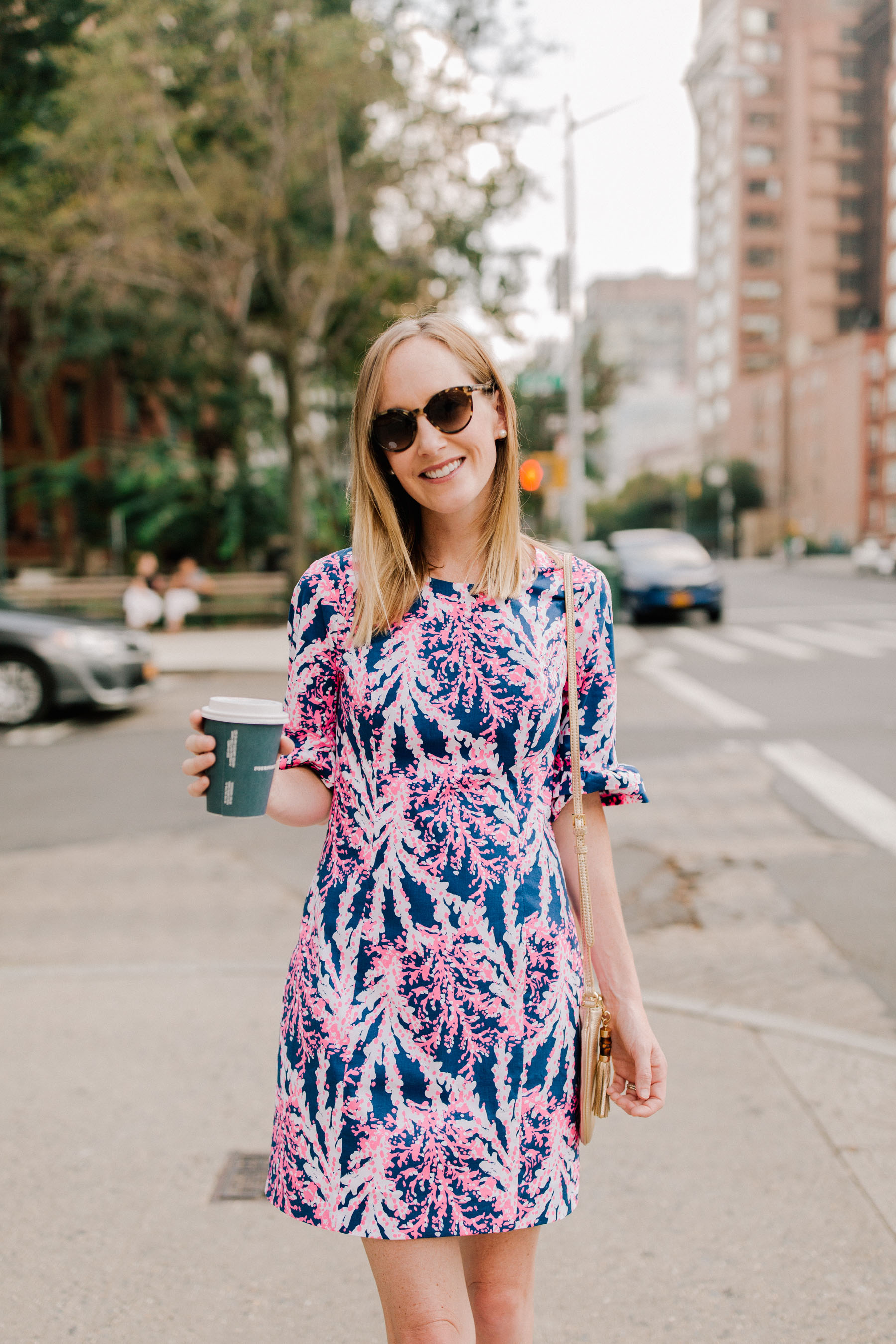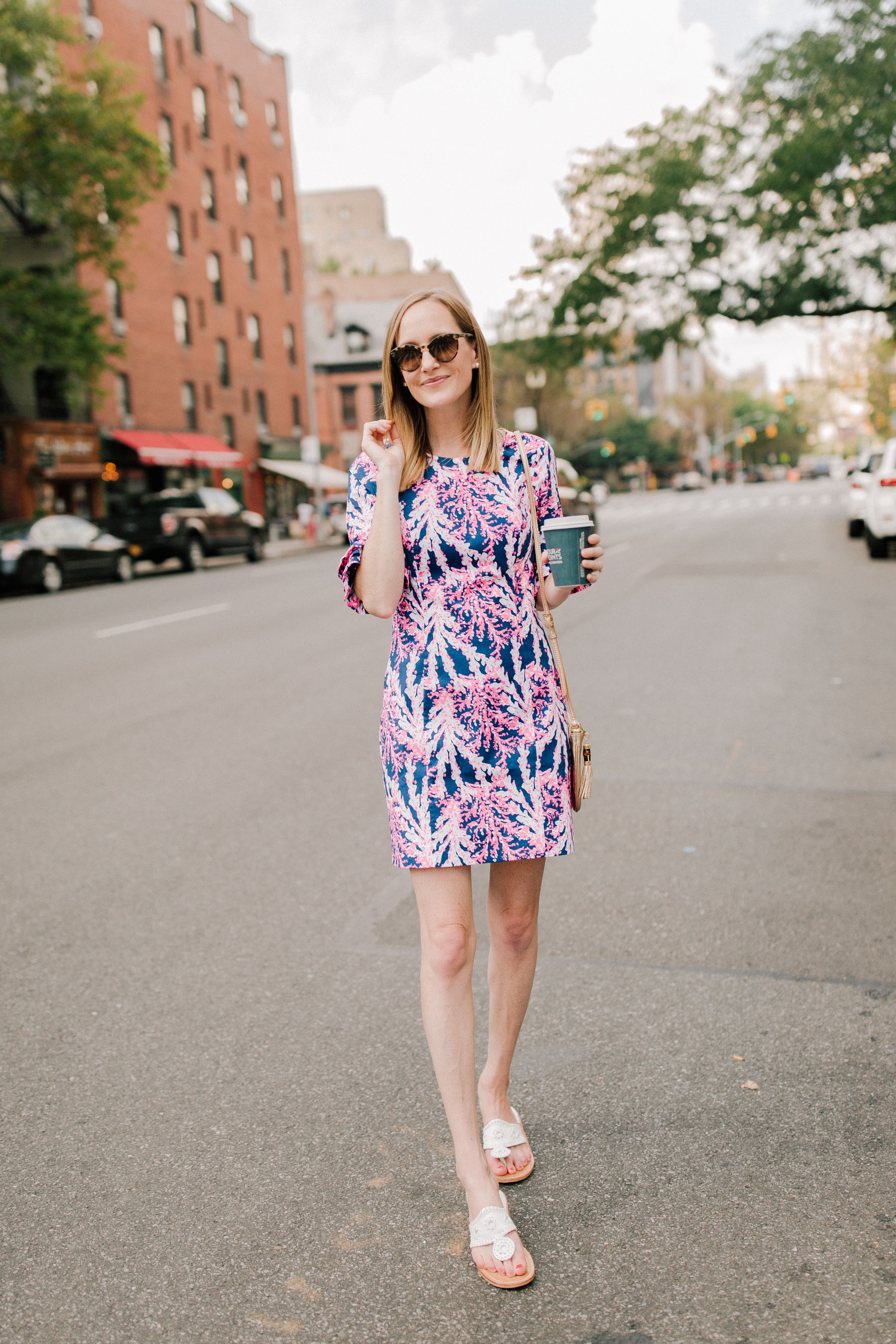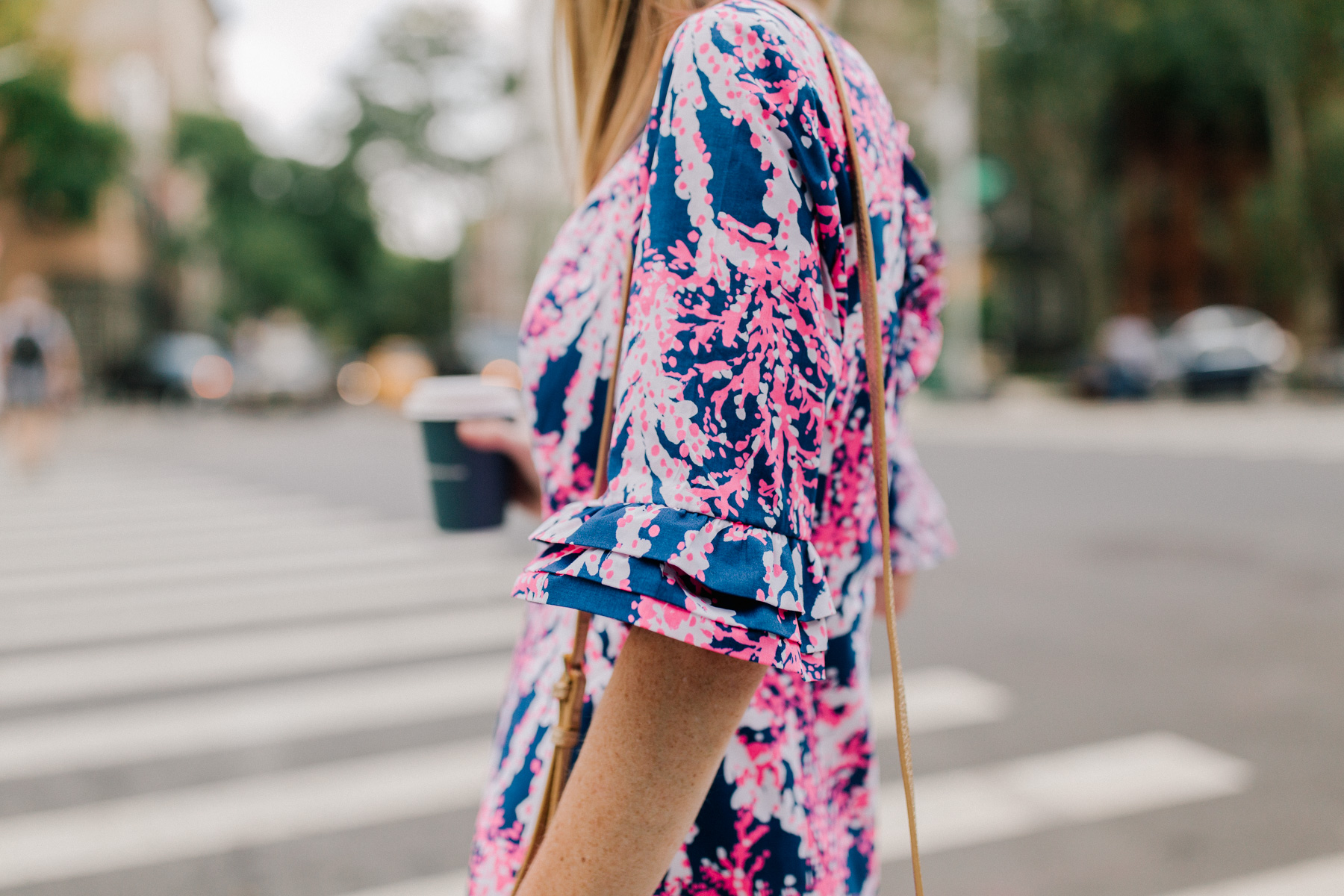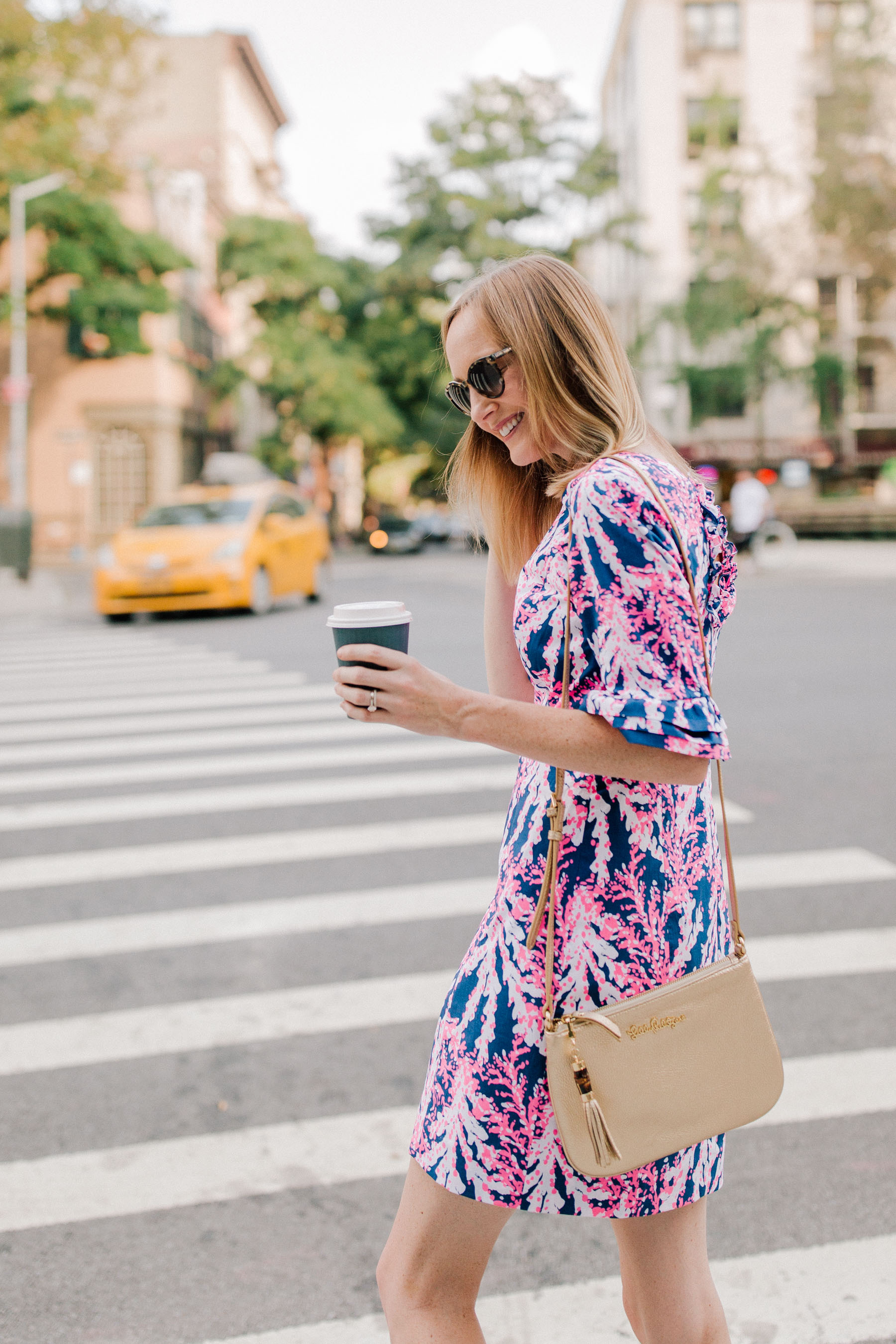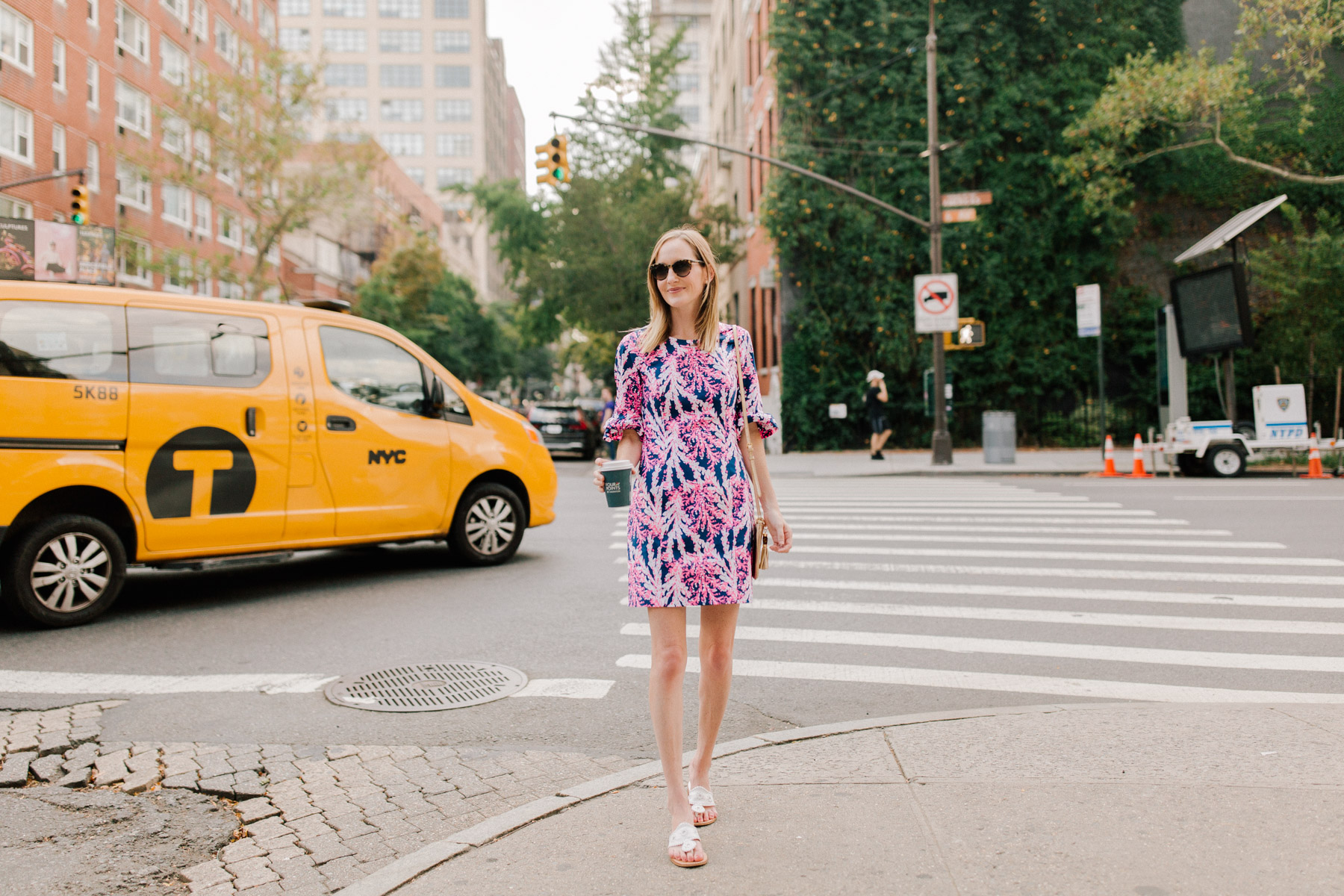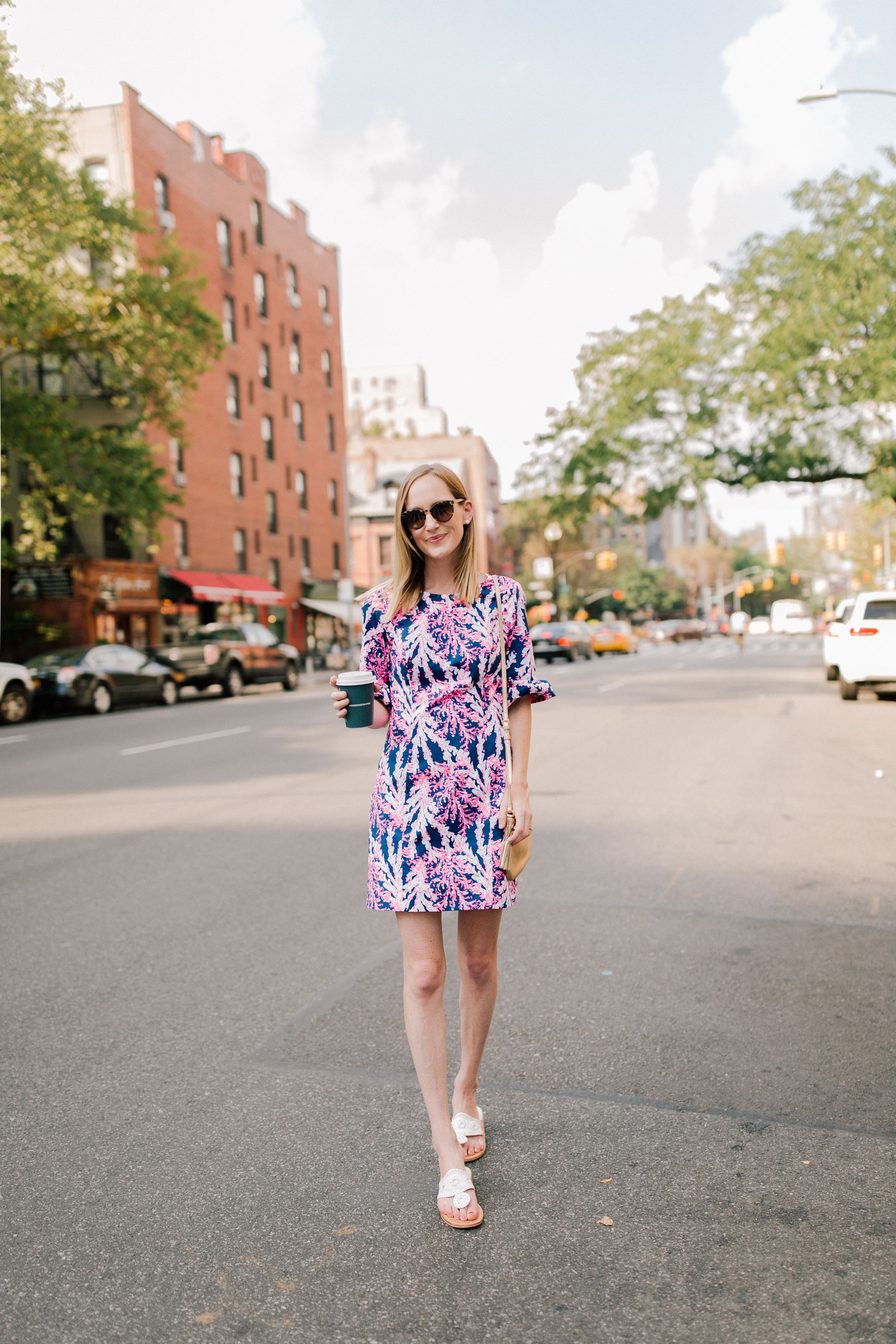 Shop the post:
Lilly Pulitzer Fiesta Dress (Normally $188; sale price $59 during the Lilly Pulitzer After Party Sale. Also at Nordstrom and on Zappos) +Crossbody (Old, but love this gold bamboo clutch, this gold bamboo tote, and this navy velvet crossbody.) c/o / Jack Rogers Sandals (Also, isn't this sale pair–in ecru/gold–so cute?!)