I'm looking forward to warmer spring weather, but until then, I'm finding ways to get some wear out of my favorite pieces by layering everyday basics to create transitional outfits for spring. From work wear to weekend outfits, here are three spring layering outfit ideas.
Striped Cardigan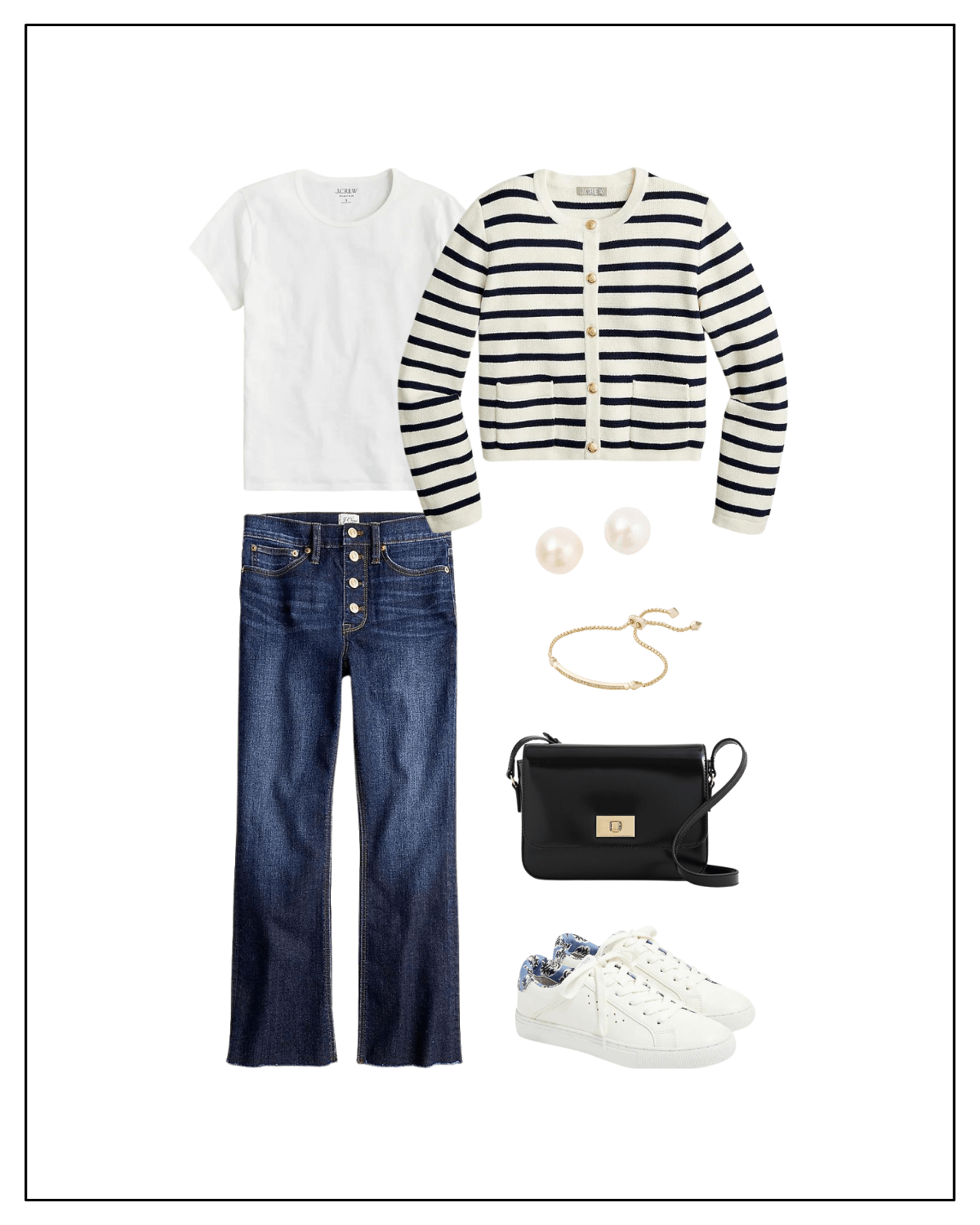 White Crewneck T-Shirt / Striped Cardigan Sweater / Demi-Boot Jeans / Pearl Stud Earrings / Gold Bangle Bracelet / Black Leather Crossbody Bag / White Leather Sneakers
This striped cardigan is a gorgeous new arrival at J.Crew. I love the patch pockets and gold button details. It would look gorgeous worn alone or layered with a white t-shirt, another great spring basic. Style it with demi-boot jeans and white leather sneakers, and accessorize with a black leather crossbody bag, pearl earrings, and a gold bracelet to pull everything together.
Trench Coat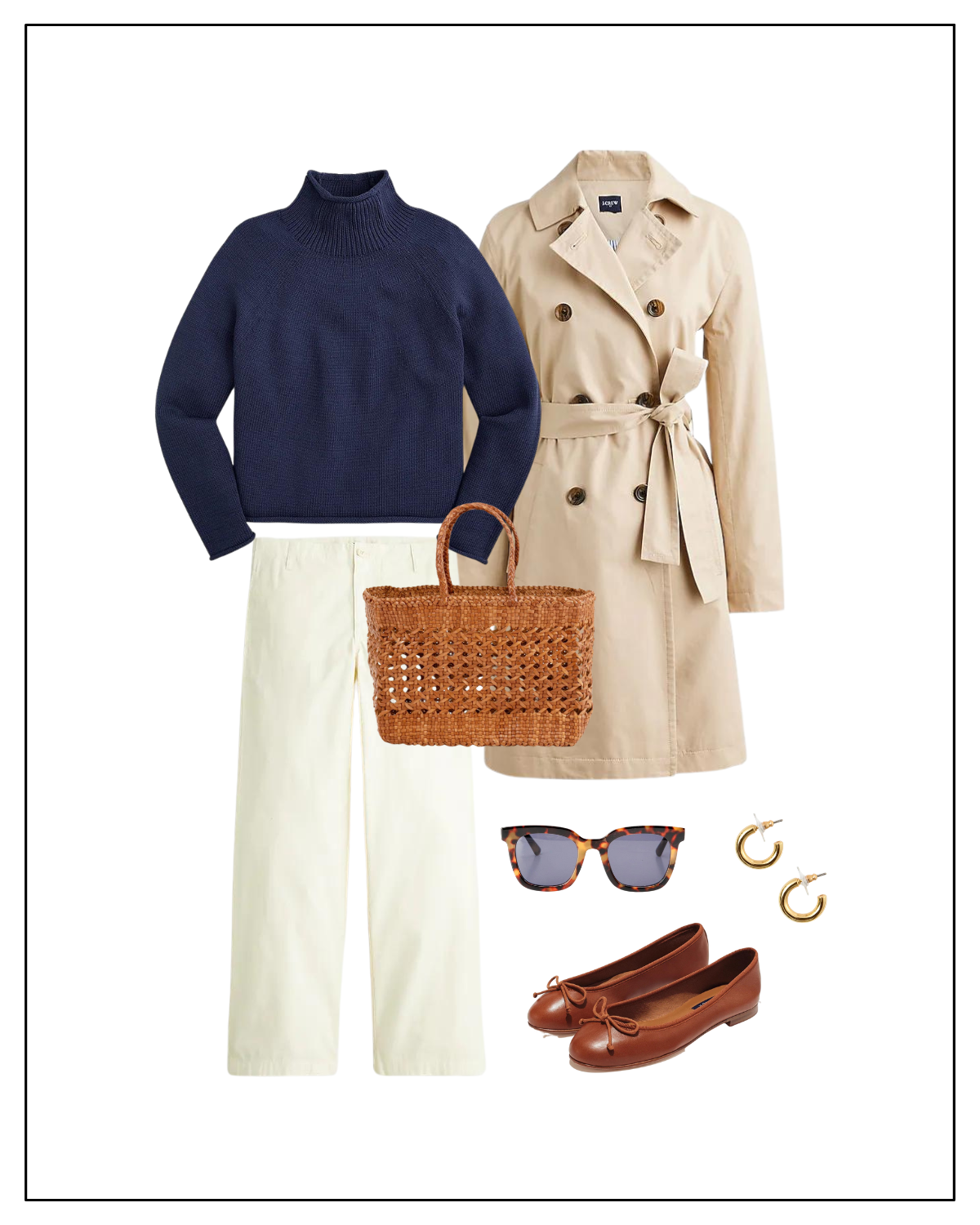 Navy Turtleneck Sweater / Cream Chino Pants / Trench Coat / Woven Tote Bag / Sunglasses / Gold Hoop Earrings / Leather Ballerina Flats
One of my favorite spring wardrobe staples is a trench coat. It's a lightweight layer that looks wonderful dressed up or down. Style it with a warm base layer like this navy turtleneck sweater. It's 100% cotton, which means it's not itchy at all, and it's under $80. Pair it with these cream wide-leg chino pants and these leather ballerina flats. Lastly, accessorize with a woven tote bag, gold hoop earrings, and tortoise sunglasses.
Black Blazer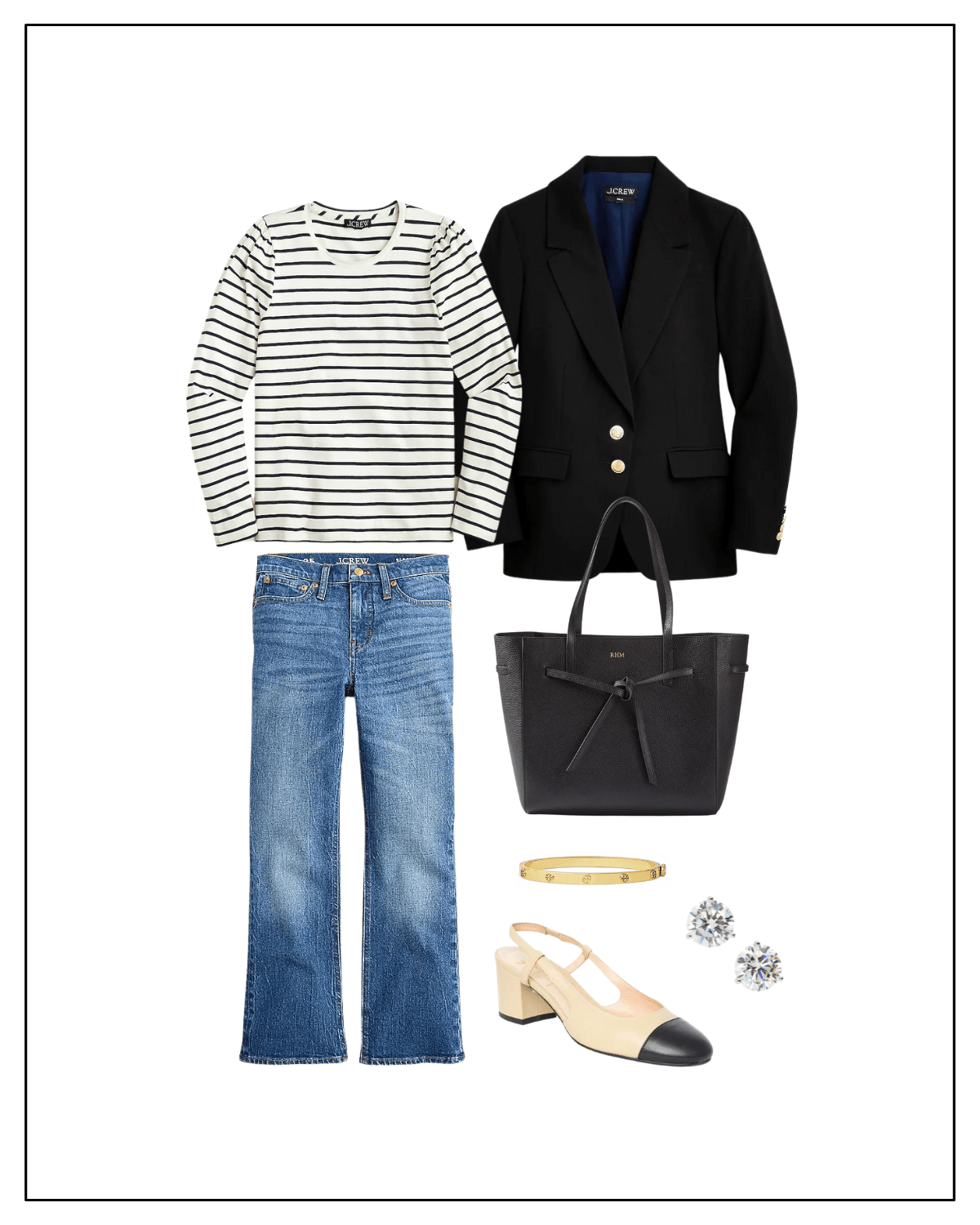 Striped Long-Sleeve Tee / Black Blazer / Demi-Boot Jeans / Black Tote Bag / Gold Bangle Bracelet / Cubic Zirconia Stud Earrings / Cap-Toe Slingback Heels
A black blazer is another great layering piece for spring. It makes any outfit look put together and is incredibly versatile. This black blazer would look lovely layered with a sweater or a striped long-sleeve tee. Style it with demi-boot jeans for a more casual outfit, and pair it with these black leather cap-toe slingback heels. Accessorize with a black leather tote bag, a gold hinge bracelet, and cubic zirconia stud earrings.