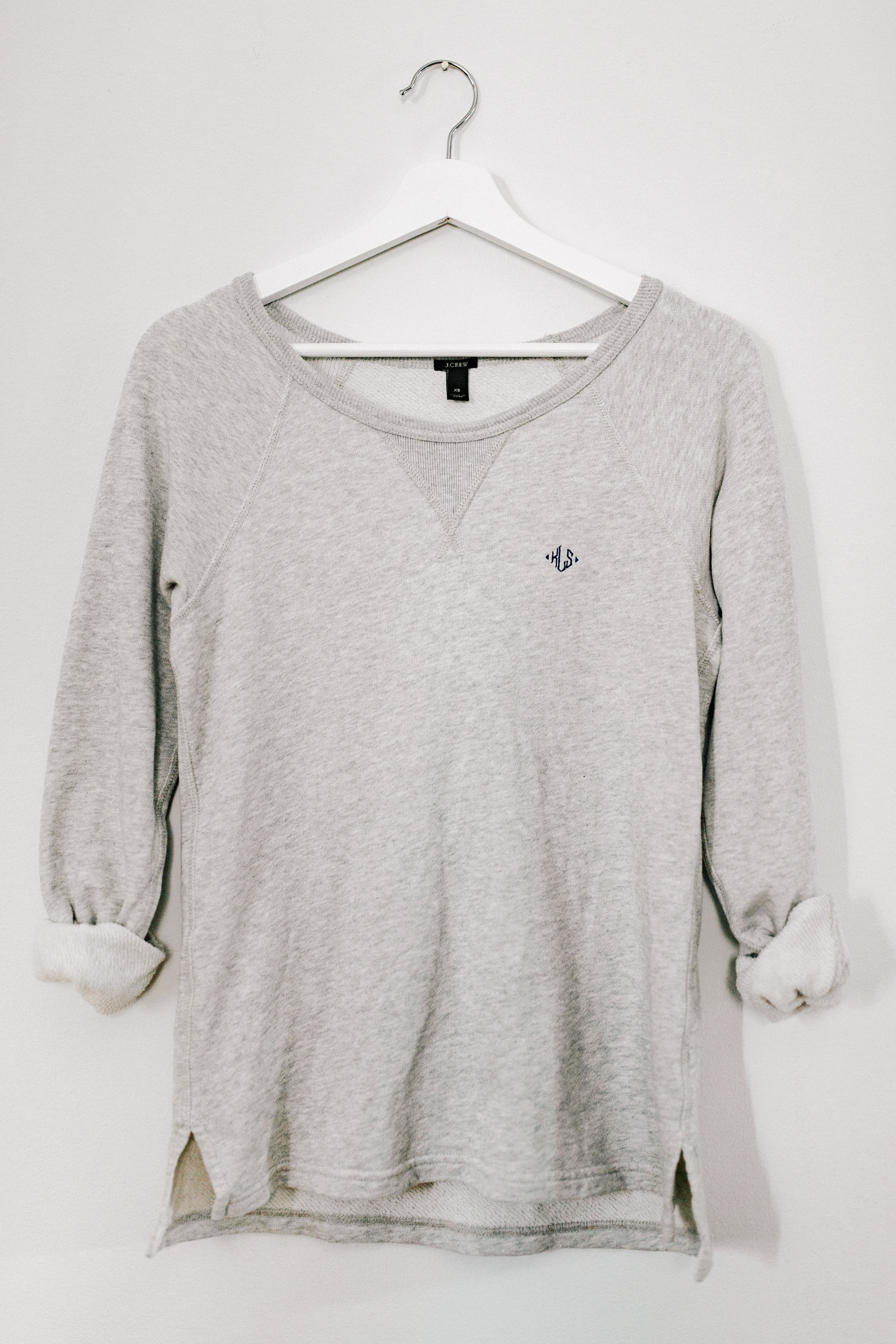 Old sweatshirt, but a fave. Check out J.Crew's Monogram Shop!
I know, I know. Monograms aren't quite as popular as they used to be. Gone are the days of giant monogram necklaces–which, by the way, I wore on my wedding day. ;) But if done properly, I think they're amazingly beautiful and classy!
I love monogramming via J.Crew's online site. I don't do it often; I'd say I probably monogram one thing per year. But those pieces have remained favorites, and I find myself reaching for them again and again. I also receive so many compliments (and questions!) about 'em.
At J.Crew, monogramming an item costs $10, and there are a variety of styles you can choose from. The two options currently being offered are the "Classic Block" monogram and the "Diamond." I really don't think you can go wrong with either, but you can see the Diamond above! Depending on the product, J.Crew will also give you placement options. Some of them are really fun; I love the placement on the cuff. (No one knows it's there but you!)
Anyway, I thought I'd highlight a few of my favorite "monogram-able" products today. Which is your fave?!
Products to Monogram at J.Crew: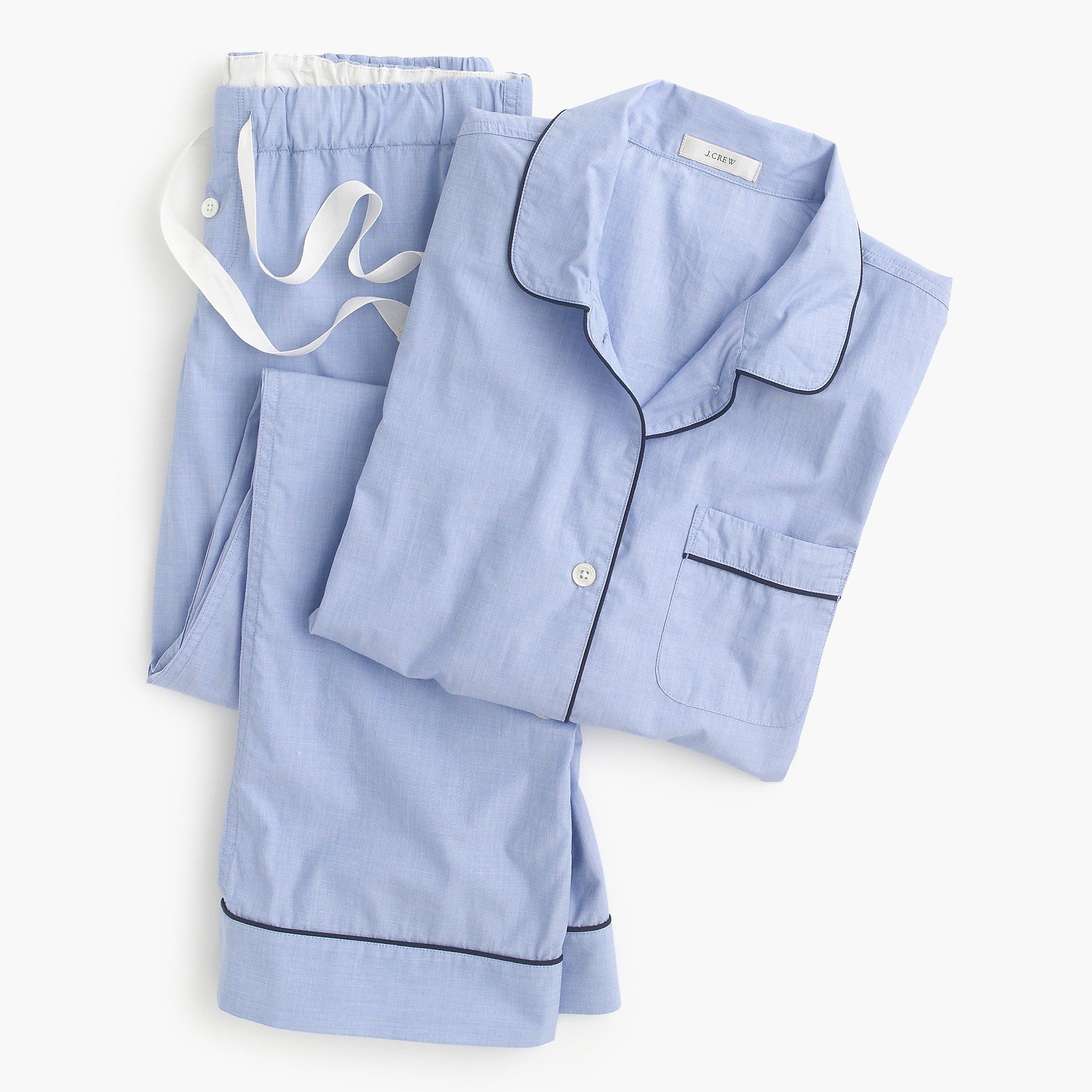 These are the classic J.Crew pajamas. I have them in this color, and they're GREAT for hot summer nights. For the longest time, I slept in leggings and a t-shirt, but over the last few years, I've found myself loving actual PJ sets. They're comforting and they signal bedtime! :)