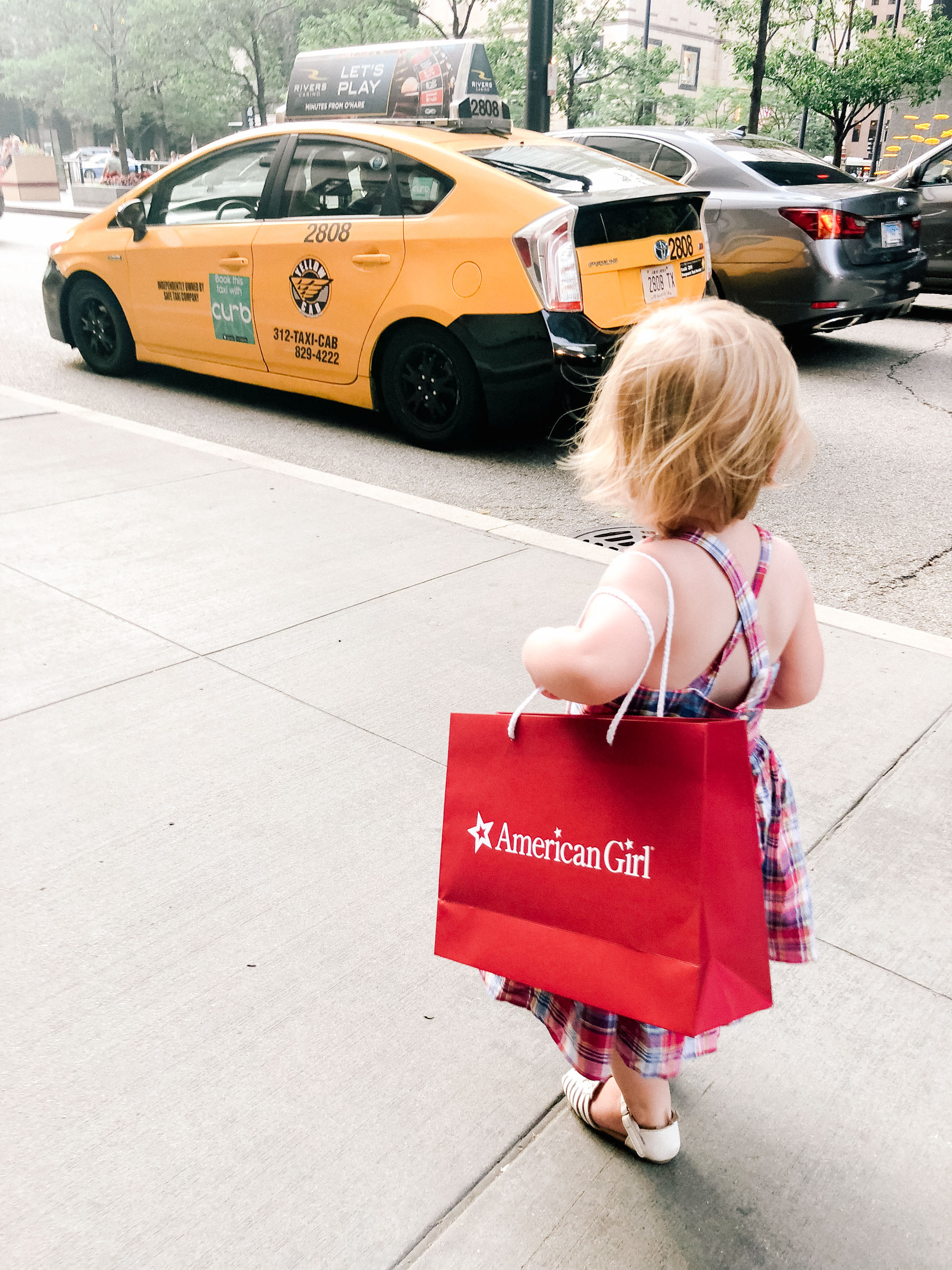 Congrats to Rachel G. and Alyssa L. for winning the $50 and $250 prizes!
Hi, Friends!
I've been a little MIA this weekend because my family is here to celebrate Emma's second birthday. How cute is the above photo of Emma trying to hail a cab on the way home from the American Girl store yesterday?! We've been having the best time. :)
Anyway, today is the last day of the Nordstrom Anniversary Sale, and I'm offering four chances to win either $50 or $250 (the grand prize!) to shop. (Winners will be contacted tonight, right after I put Emma down for bed. 😉)
First chance: Comment on the first post.
Second chance: Comment on the second post.
Third chance: Comment on the third post.
Fourth chance: Comment in the comment section below, telling me what you'd buy with one of the prizes!
Remember to leave your e-mail address in the following non-spammy format: kelly [at] kellyinthecity [dot] com.
Congrats to the winners thus far:
Lauren V.
Maggie P.
Kaitlin M.
Grace M.
Jeanne C.
Cindy G.
Nicole N.
Sophia K.
Alexandra N.
Grace L.
Holly S.
Diana C.
Libby M.
Bailey B.
Nicole M.
Lili P.
Alexandra M.
Jessica K.
Best-Selling Products