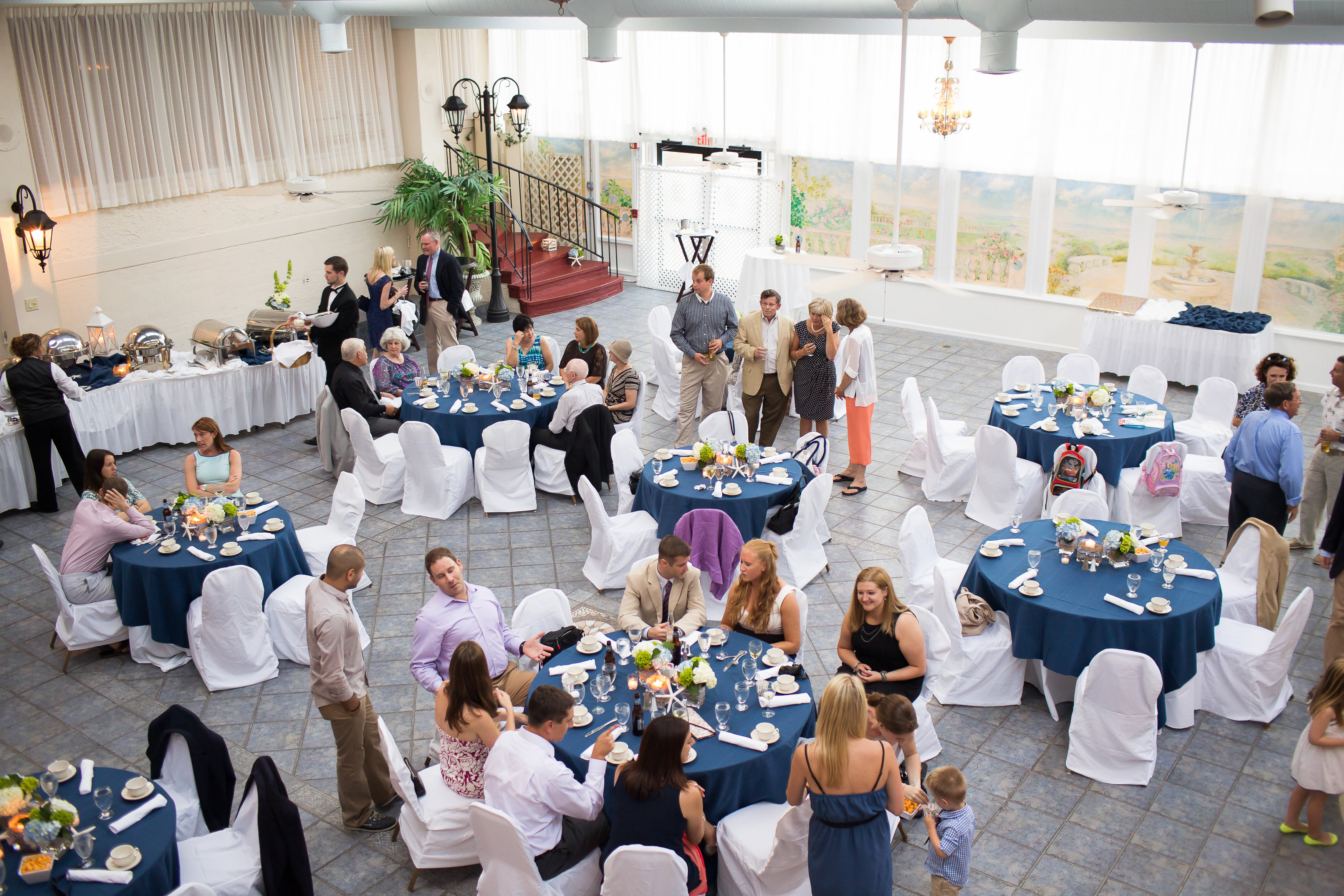 Quick post today, as Mitch and I are off to Chicago to fly back to New York! Since I shared family portraits yesterday, why not share rehearsal dinner photos–courtesy of Megan from Hello Gorgeous Photography–today? :)
The rehearsal dinner took place at the Flanders Hotel in Ocean City, New Jersey, and it was fabulous. My mother-in-law, Lisa, did an amazing job! How cute were her details?! She put so much time and effort into making the event perfect, and perfect it was. Thank you, Lisa! We love you so much!
What I wore: Necklace: Kate Spade / Dress: Lilly Pulitzer (Sold out), same here in pink, super similar here and similar here, and loving this one in white! I got mine on Amazon, which is my go-to site for dresses, as I somehow always have an Amazon gift card / Pumps: Kate Spade (Sold out), Charm Heels are super similar! (I wore a slightly different version, but these are current.) / Bag: Kate Spade (Not even close to what I actually used, which I found on eBay, but I'm in love with the scallops on this KSNY bag!) / Earrings: J.Crew (Which I wear every day. Tiny earlobes.) / Bracelet: J.Crew (I have a similar one that I wear constantly. Even if you're not a bride, this is a great investment piece!)
Read more about what I wore for our wedding-related events here, and check out my other wedding posts here!