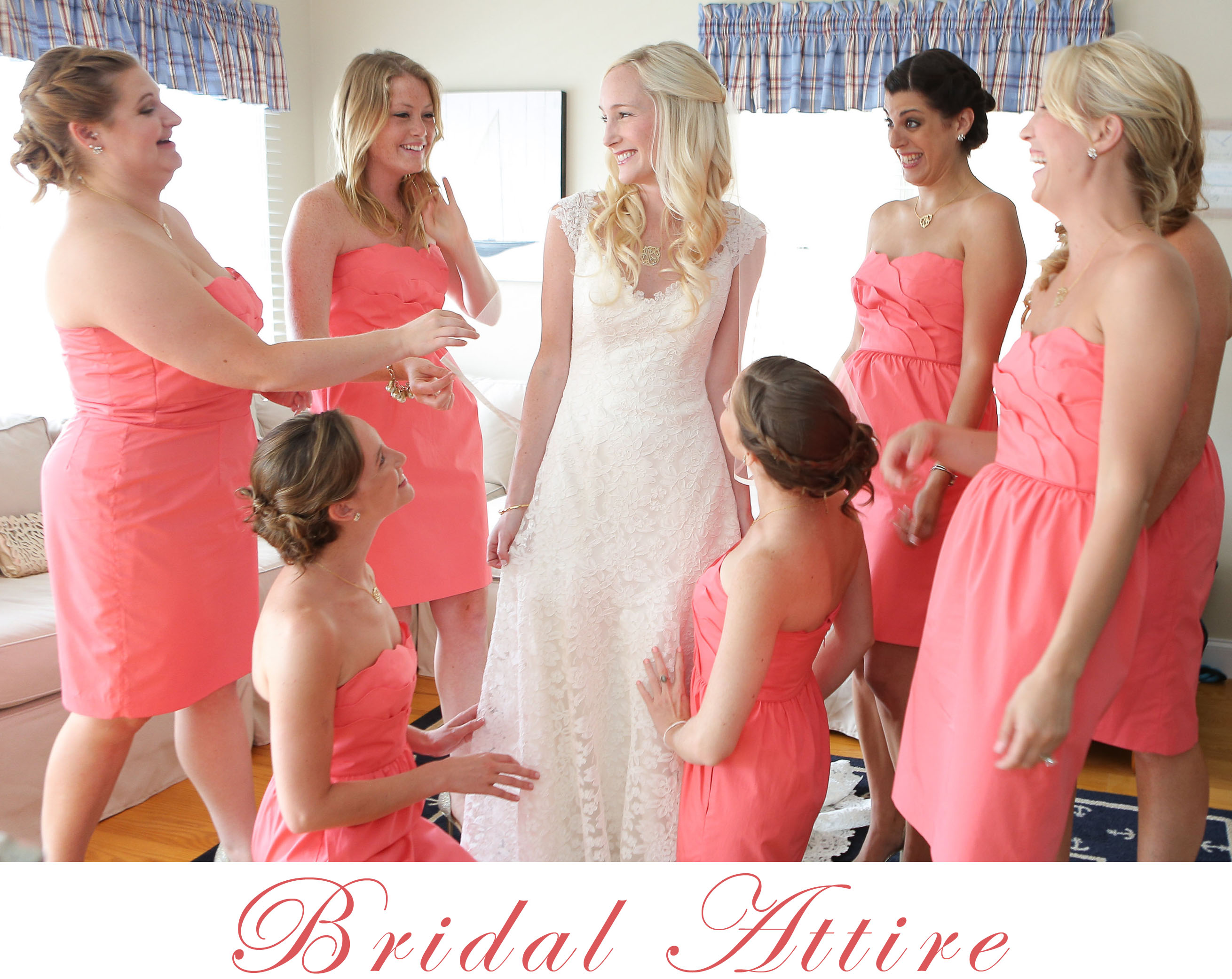 I meant to get this post up in August or September, but somehow it's already October! Phew. It's been a busy two months. (To be honest, though, I've been a little wedding-ed out, haha. LOVED every single moment of it, but it was nice spending some QT with the hubby without having to worry about planning. ;))
So let's get to it! From engagement celebrations and bridal showers to the rehearsal dinner and wedding itself, there was so much I needed in terms of attire throughout the course of our wedding year. My best advice for brides is to find pieces that you love, but to not obsess over the process of finding them. If you love it, you love it. Go for it. Don't overanalyze (like I often did) and wonder whether you'll find something down the line that you like better. Once you find and purchase your dress, for example, don't continue looking at bridal gowns in magazines or on Pinterest. Torture! Trust yourself. You know what you like, and you know what's "you."
Other advice? Invest in a few key pieces that you can mix and match for events so you don't end up going broke. Wait for sales and search for coupon codes, don't be afraid to borrow pieces from friends and family (thanks, Mom!), incorporate products you already own, and don't forget to stalk eBay. (It was a huge help for me! Not only did I score a few of these products for discounted prices through the site, I also sold some of them on eBay after the events. Don't worry. I didn't sell my dress!)
Scroll down to see my favorites for bridal jewelry, dresses, gowns, shoes and bags–some that I actually wore, and some that are similar!
Jewelry: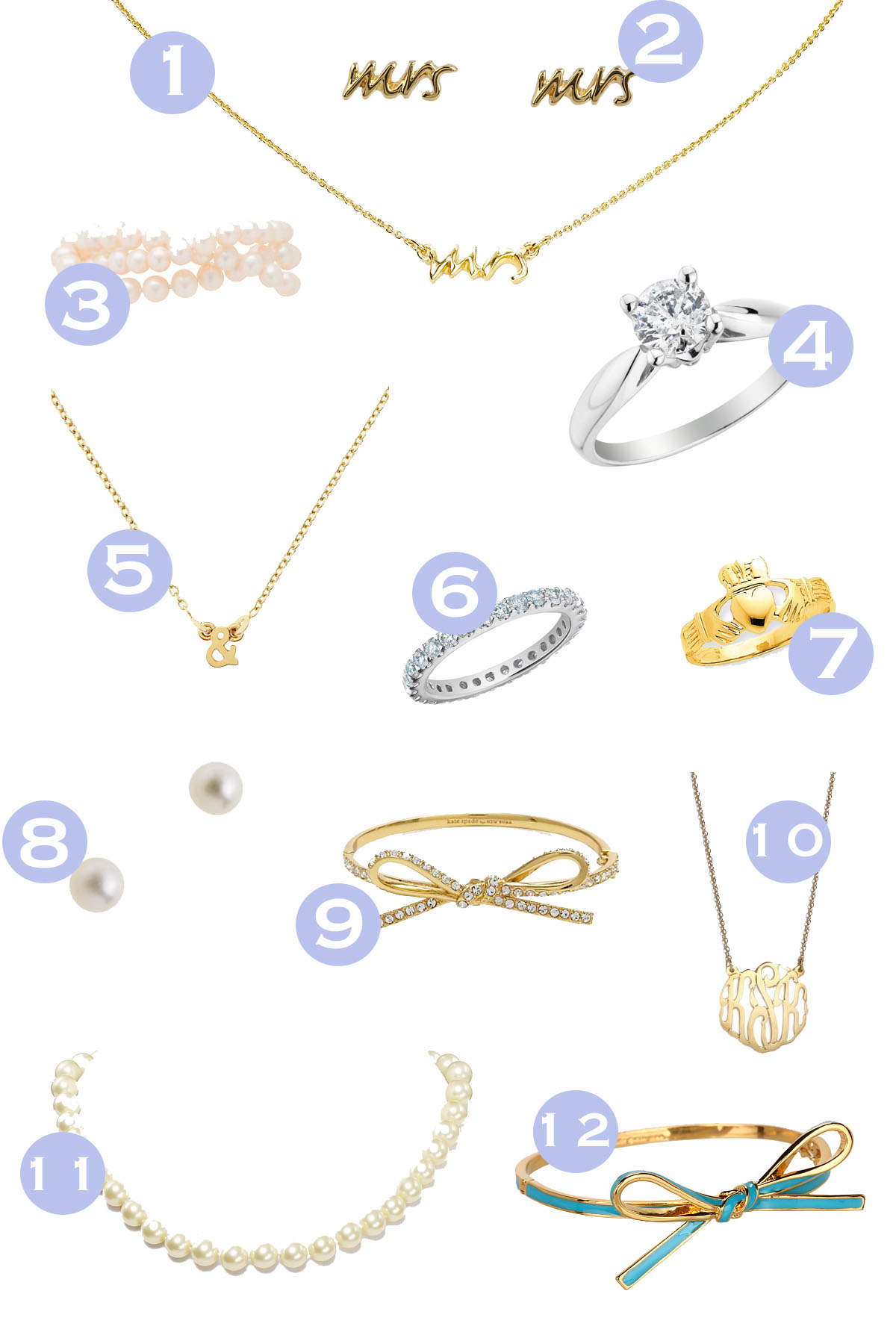 1. Farewell Brunch: "Mrs." Necklace (I actually didn't wear this, but I kind of wish I had to our brunch the morning after the wedding. But I did wear the matching earrings. ;)) / 2. Farewell Brunch: "Mrs." Earrings / 3. Bridal Shower, Rehearsal Dinner and Farewell Brunch: Pearl Bracelet (I have a similar one that I wear constantly. Even if you're not a bride, this is a great investment piece!) / 4. Year-Long ;): Engagement Ring (Mitch got my ring in New York City's Diamond District, but I'm loving this site for affordable, timeless engagement rings and wedding bands!) / 5. All Events: Ampersand Necklace (Mitch gave me this necklace the night before the wedding because we've always viewed the ampersand as a symbol of love. Matching earrings here!) / 6. Wedding: Wedding Band / 7. All Events: Claddagh Ring (I wore one from Ireland, which was given to my mother by my great-great grandmother. Read about the ring's significance here.) / 8. All Events: Pearl Earrings (Which I wear every day. Tiny earlobes.) / 9. All Events: Crystal Bow Bracelet (Borrowed from Mom, but in plain gold.) / 10. Wedding: Monogrammed Necklace (With new initials! It came from my aunt's store in Jersey.) / 11. Bridal Shower, Rehearsal Dinner and Farewell Brunch: Pearl Necklace (Invest. I wear it constantly.) / 12. Wedding: Bow Bracelet (Something blue! Mine was a mint color, but totally counts, right?!)
Dresses: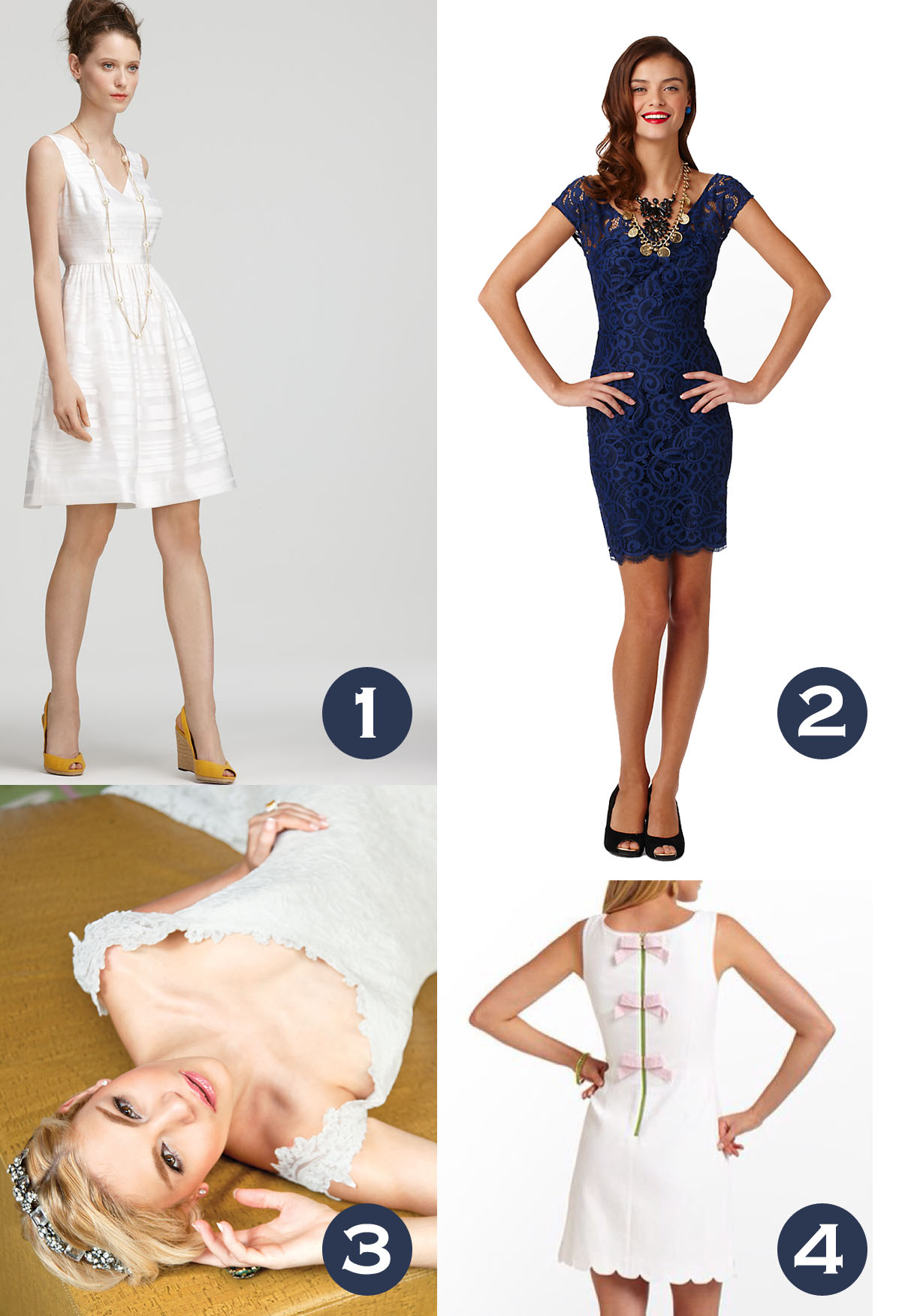 1. Bridal Shower: Keira Dress (Sold out), but loving this white Lilly dress for a shower! I found mine on RueLaLa, which I can't recommend enough. Of course, you really need to be on top of their sales and get in when they open, but it's worth it! / 2. Rehearsal Dinner: Lace Rosaline Dress (Sold out), same here in pink, super similar here and similar here, and loving this one in white! I got mine on Amazon, which is my go-to site for dresses, as I somehow always have an Amazon gift card. / 3. Wedding: Legends by Romona Keveza Lace Dress (Style: 263) I found it at Gabriella, but bought it during a trunk sale at Bridal Reflections. If you fall in love with a particular dress, search for a trunk sale. So worth it. / Farewell Brunch: Scalloped Nina Dress, similar here (Finding this dress was a huge fiasco! Mitch and I actually went out to dinner to celebrate when I found it. #success See how I styled it here.)
Shoes: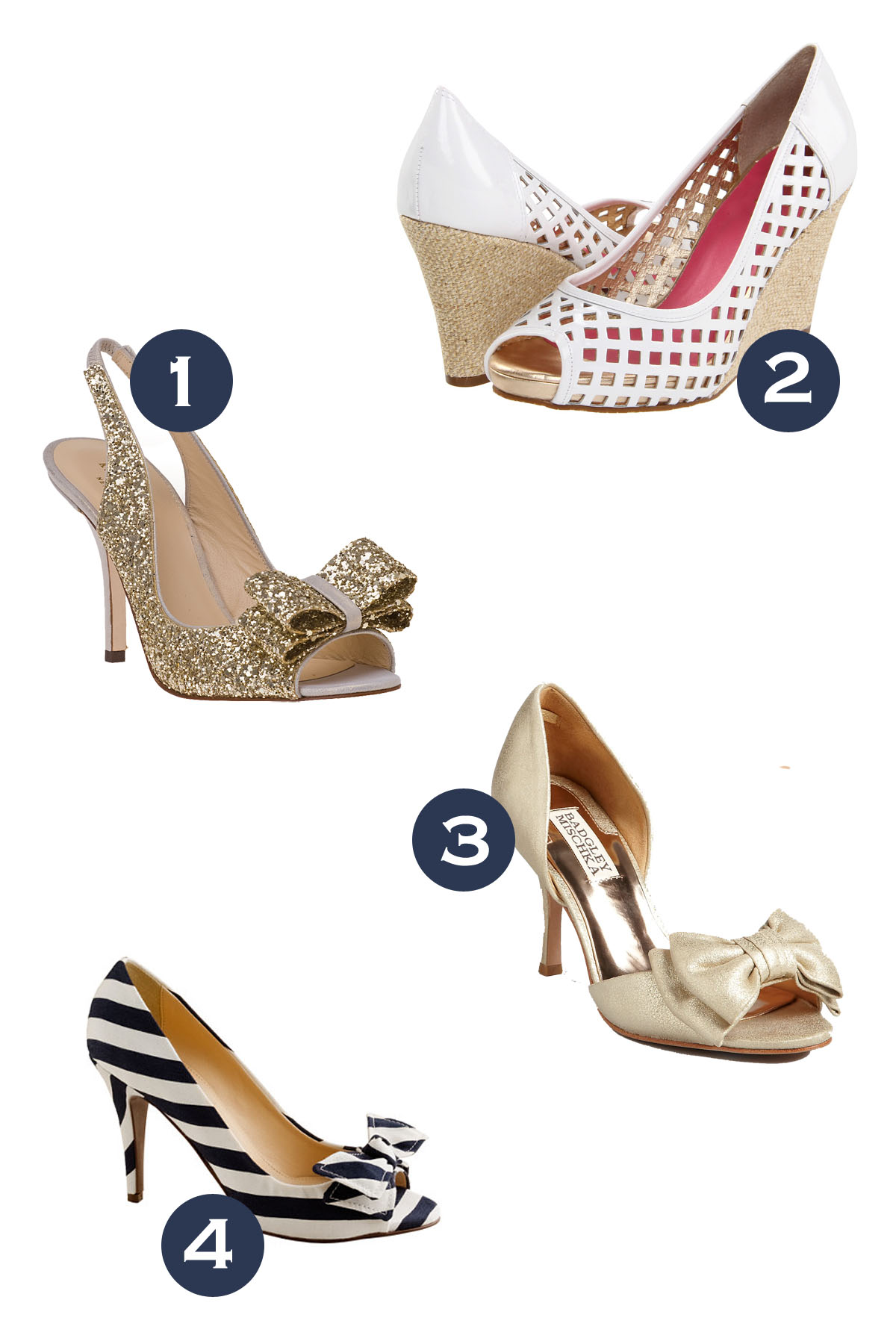 1. Rehearsal Dinner: Charm Heels (I wore a slightly different version, but these are current.) / 2. Farewell Brunch: Resort Chic Wedge (Go 1/2 size down.) / 3. Wedding: Madalyn II Pump (This were also a huge pain to find, but of course now they're readily available. Ha.) / 4. Wedding: Striped Evie Pumps (eBay find! I sold them shortly thereafter the wedding on eBay as well. We had a nautical wedding, so I had to have them for photos. ;))
Bags: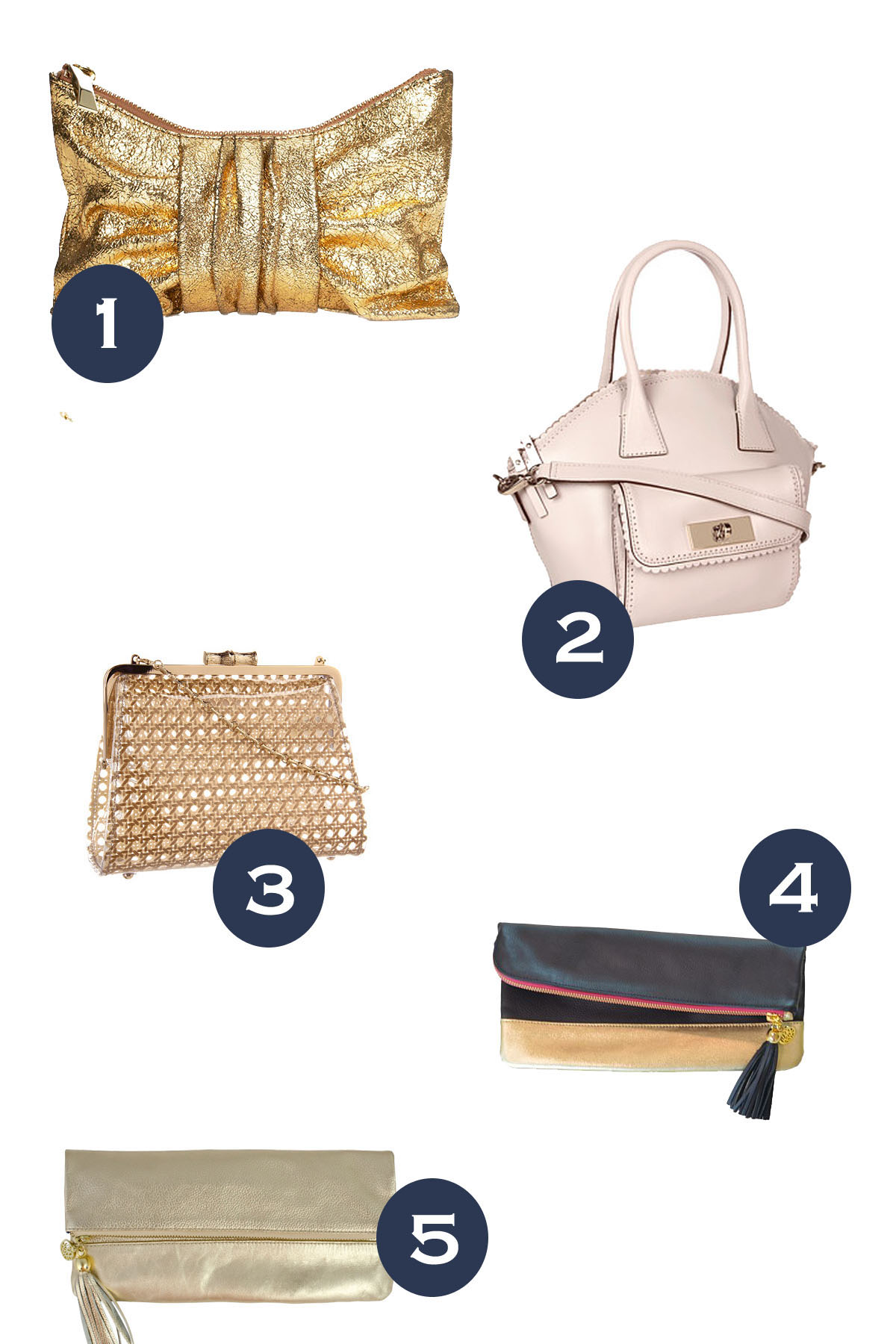 1. Wedding: Evening Bell Small Silka (My bag is no longer available, but this is close! I got mine during a Kate Spade final sale event.) / 2. Rehearsal Dinner: Palm Spring Maggie (Not even close to what I used, which I found on eBay, but I'm in love with the scallops on this bag!) / 3. Bridal Shower, Rehearsal Dinner or Farewell Brunch: Summer House Robby / 4. Bridal Shower, Rehearsal Dinner or Farewell Brunch: Zip-Around Clutch in Navy (I used the same clutch for the brunch as I did for the rehearsal dinner.) / 5. Bridal Shower, Rehearsal Dinner or Farewell Brunch: Zip-Around Clutch in Gold (Again, I reused this bag.)
Clearly, I relied heavily on Kate Spade and Lilly Pulitzer. I wasn't incredibly inventive, but hey. It made things a bit easier. ;)
Read more about our wedding here! And stay tuned for photos of our families, the reception, and the rehearsal dinner. And posts about what my bridesmaids wore as well as what I did for hair and makeup.
SaveSave