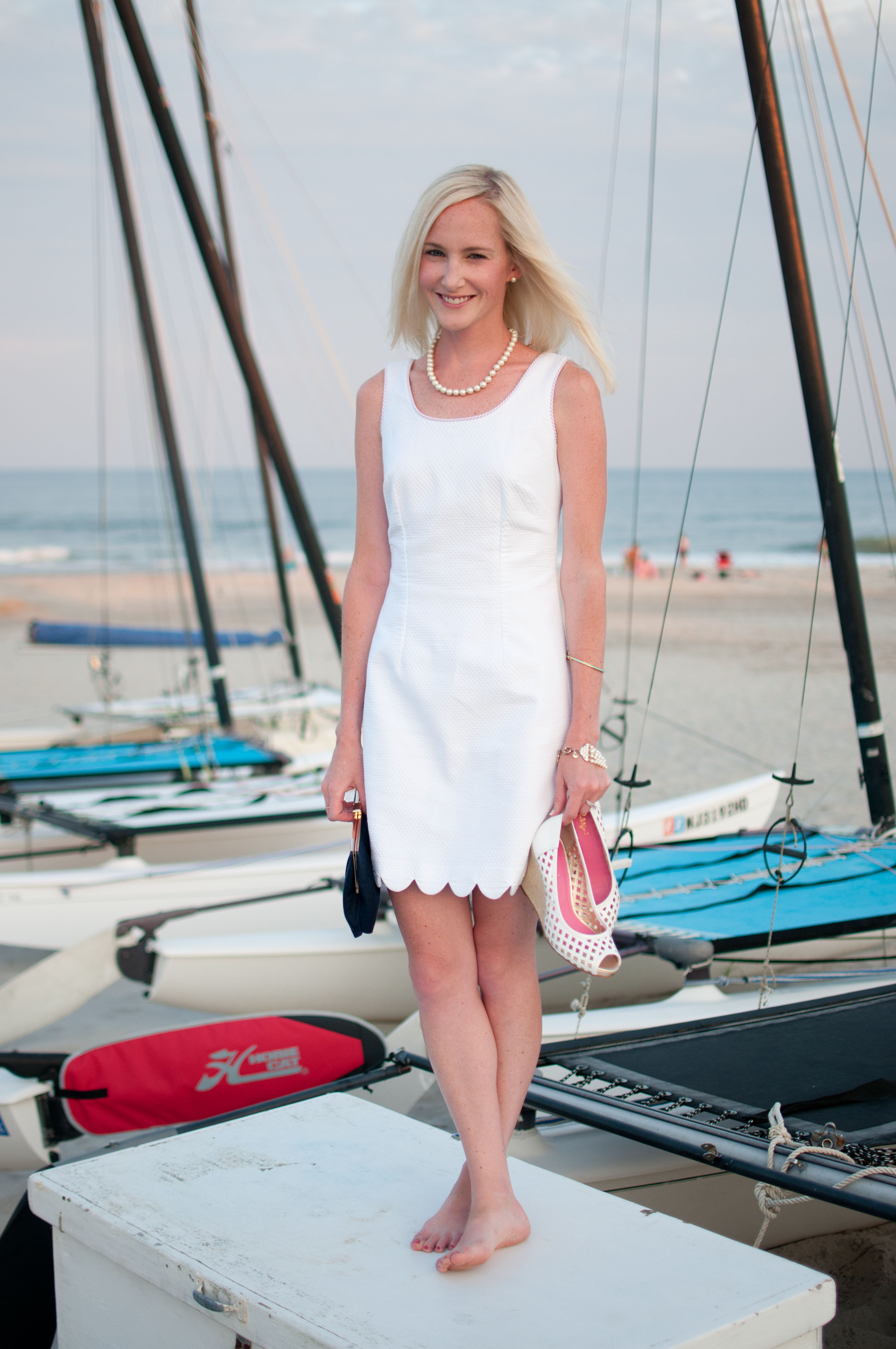 Quick post today, as Mitch and I spent the day roaming around Brooklyn (so fun), and we're spending tonight relaxing over wine, popcorn, and a few movies. ;) We're currently in the process of interviewing for an apartment we love in Prospect Heights. Like, obsessed. It's on the second floor of brownstone that's privately owned by an incredibly nice family, and Mitch and I totally have our hopes up about it. It has a washer/dryer in unit (very uncommon for NYC!), and a deck. WHAT?! It also has a marble fireplace, a small side office, and actual counter space. And it's around the corner from the subway. Swoon.
Dress: Lilly Pulitzer / Necklace: Kate Spade / Bracelets: J.Crew (Sold out), similar here, and Kate Spade (Sold out), tons of the same bracelet in different styles here / Wedges: Lilly Pulitzer, also available here / Earrings: Kate Spade (Not shown, but worn to the brunch ;)) / Clutch: Lilly Pulitzer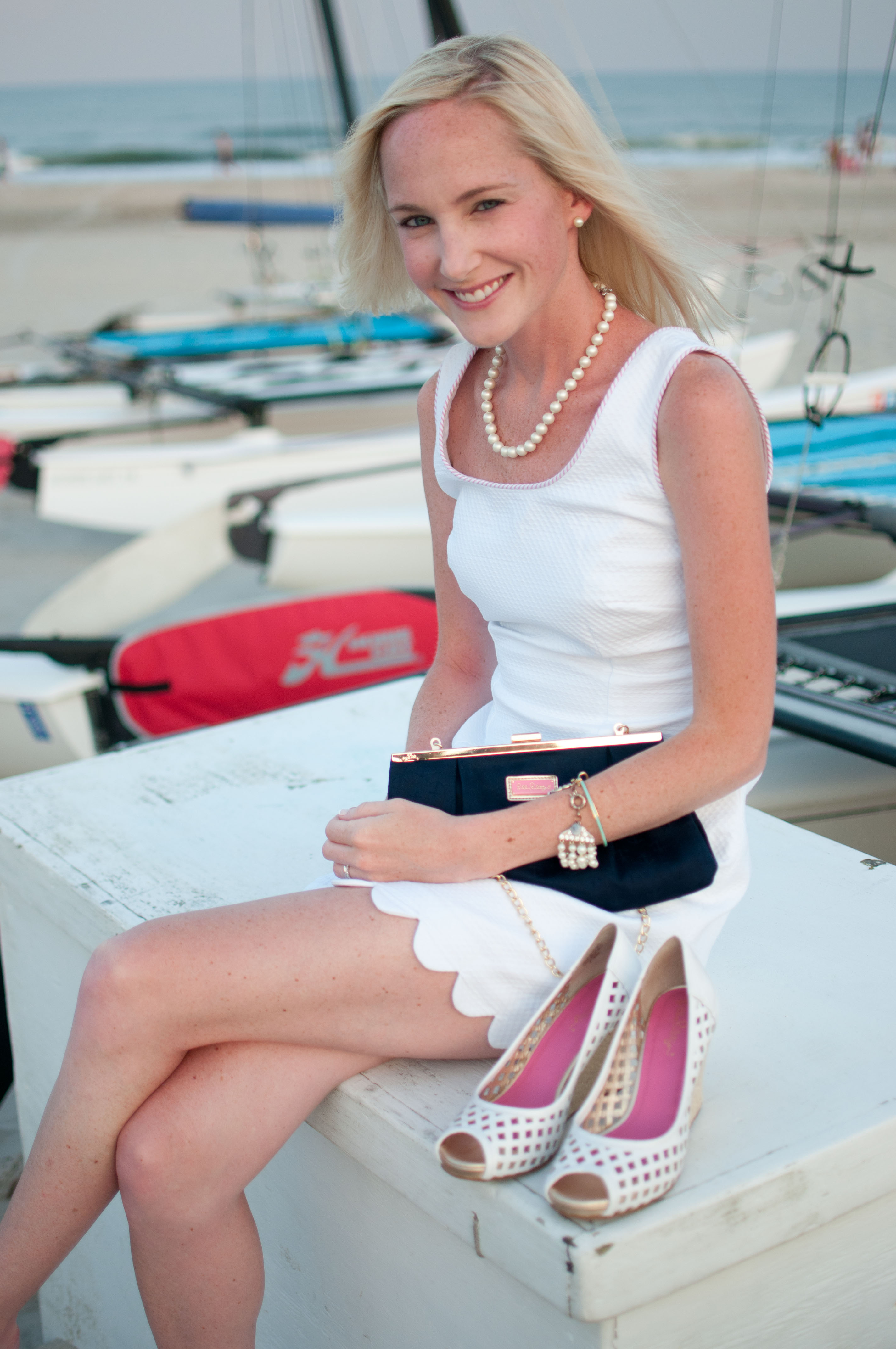 The only problem is that there are three other couples in the running. The family is going to decide by Thursday, so we're a bit stressed. But we keep reminding ourselves that this is not the only nice apartment in Brooklyn. We have a whole month to find a place. If it falls through, it falls through. We still have our love. (That might be the wine speaking.) But, goodness. We love it.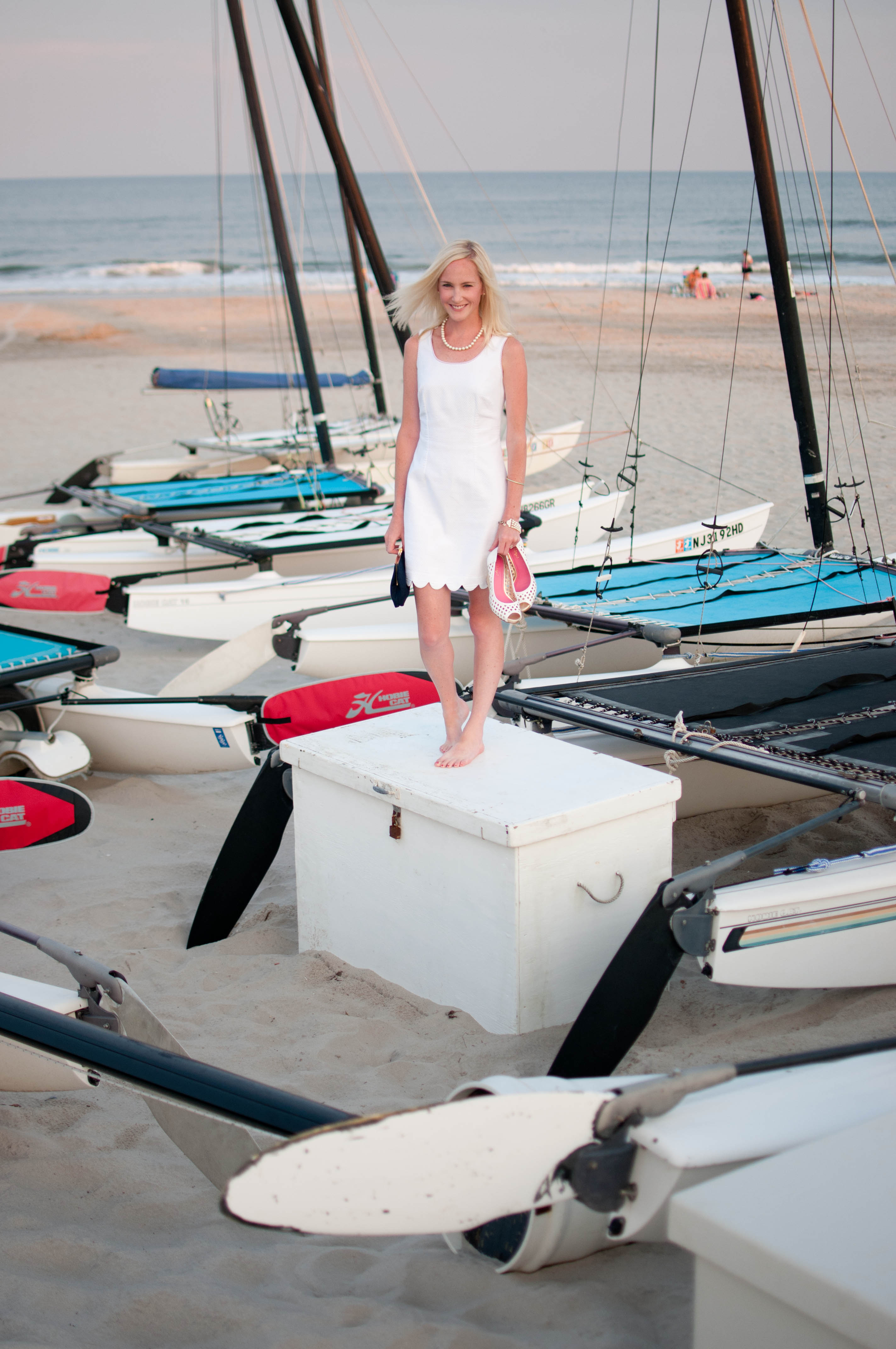 Okay. I need to stop obsessing over this! Mitch and I are headed to Culebra and Vieques for our honeymoon on Tuesday, and we can't let the stress of the apartment search wreck it! (We won't.) So let's talk about something completely different. How about what I wore to the brunch the morning after the wedding? Yes? Great.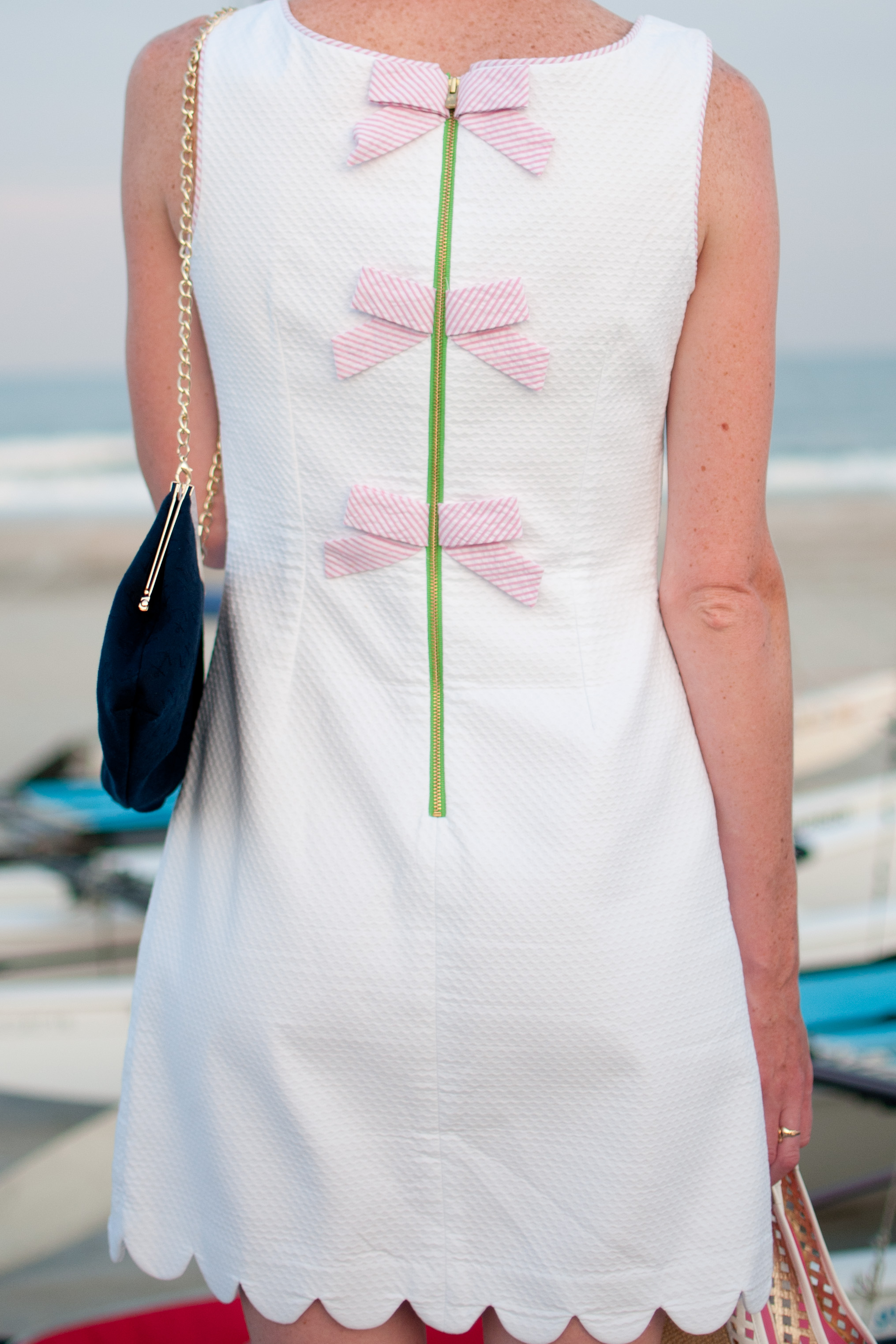 The brunch was amazing, by the way. Nearly everyone who came to the wedding attended! It was incredible to be able to catch up with and say goodbye to our guests. Think: lots of hugs, some happy tears, and bacon. What could be better? ;) Still on cloud nine!
P.S. — Erica, I miss you like whoa. Please move back to New York City. My heart hurts, BFF.
Dress: Lilly Pulitzer / Necklace: Kate Spade / Bracelets: J.Crew (Sold out), similar here, and Kate Spade (Sold out), tons of the same bracelet in different styles here / Wedges: Lilly Pulitzer, also available here / Earrings: Kate Spade (Not shown, but worn to the brunch ;)) / Clutch: Lilly Pulitzer