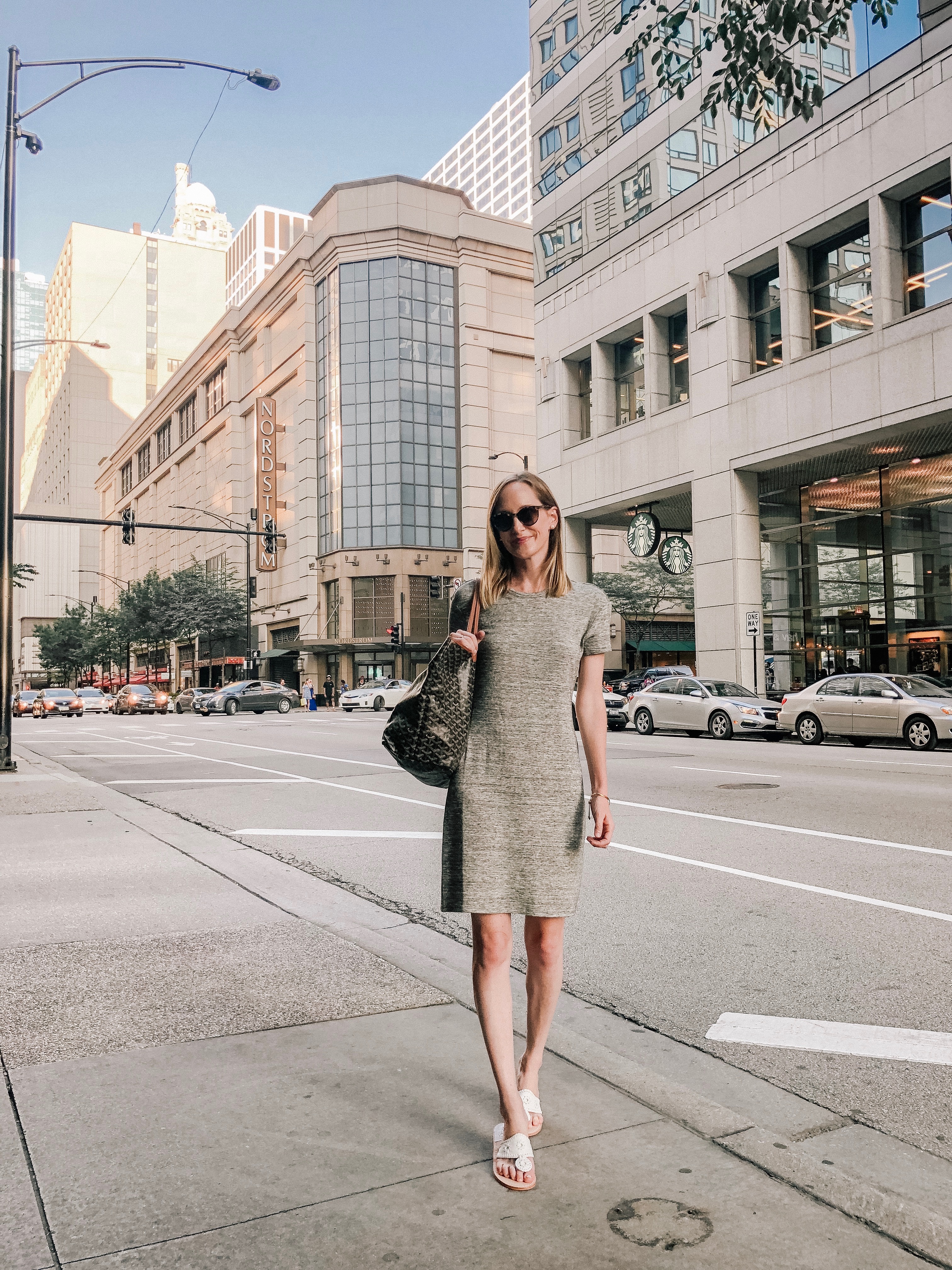 Kelly's Favorite T-Shirt Dress / Jack Rogers (Here are the white ones.) / Kate Spade Sunglasses
Mitch here!
What is it about the middle of July that brings out the biggest sales of the year? In addition to the Nordstrom Anniversary Sale–note the background of the above pic 😂, and here's our coverage, btw–today is Prime Day! Until about five hours ago, I had no idea what Prime Day was, but the sales are so good they broke Amazon.com. I went through the entire sale and I've listed all the best stuff below and before you thank me, make sure to look at your "Saved for Later" Amazon cart items just in case they're on sale, too.
How to Shop Prime Day
As you might expect, being an Amazon Prime member is a prerequisite, but here are three Prime workarounds:
1: The 30-day free Prime trial totally works! Amazon offers new Prime members 30 days of Prime benefits for free. So even if you sign up today, you can shop the sale and then cancel your Prime membership right after. Just chat Amazon here and cancel immediately after signing up and they'll still give you 30 days of benefits. Don't tell them I sent you.
2: Share your Prime benefits: Amazon lets you share Prime benefits (including Prime Day discounts) with members of your household. I might even let Kelly use my Prime account if she's extra nice.
3: Use someone else's account: Amazon does not limit the number of names, addresses or credit cards associated with a single Prime account. So add your details to your Dad's account, and spend the $120/year you're saving on Prime Day deals. It's basically free money.
Here's what we think you might want to check out:
Women's Fashion

One / Two / Three / Four / Five / Six / Seven / Eight / Nine / Ten / Eleven / Twelve / Thirteen / Fourteen / Fifteen / Sixteen / Eighteen / Nineteen / Twenty / Twenty-One / Twenty-Two
Men's Fashion

One / Two / Three / Four / Five / Six / Seven / Eight / Nine / Ten / Eleven / Twelve / Thirteen / Fourteen / Fifteen / Sixteen / Seventeen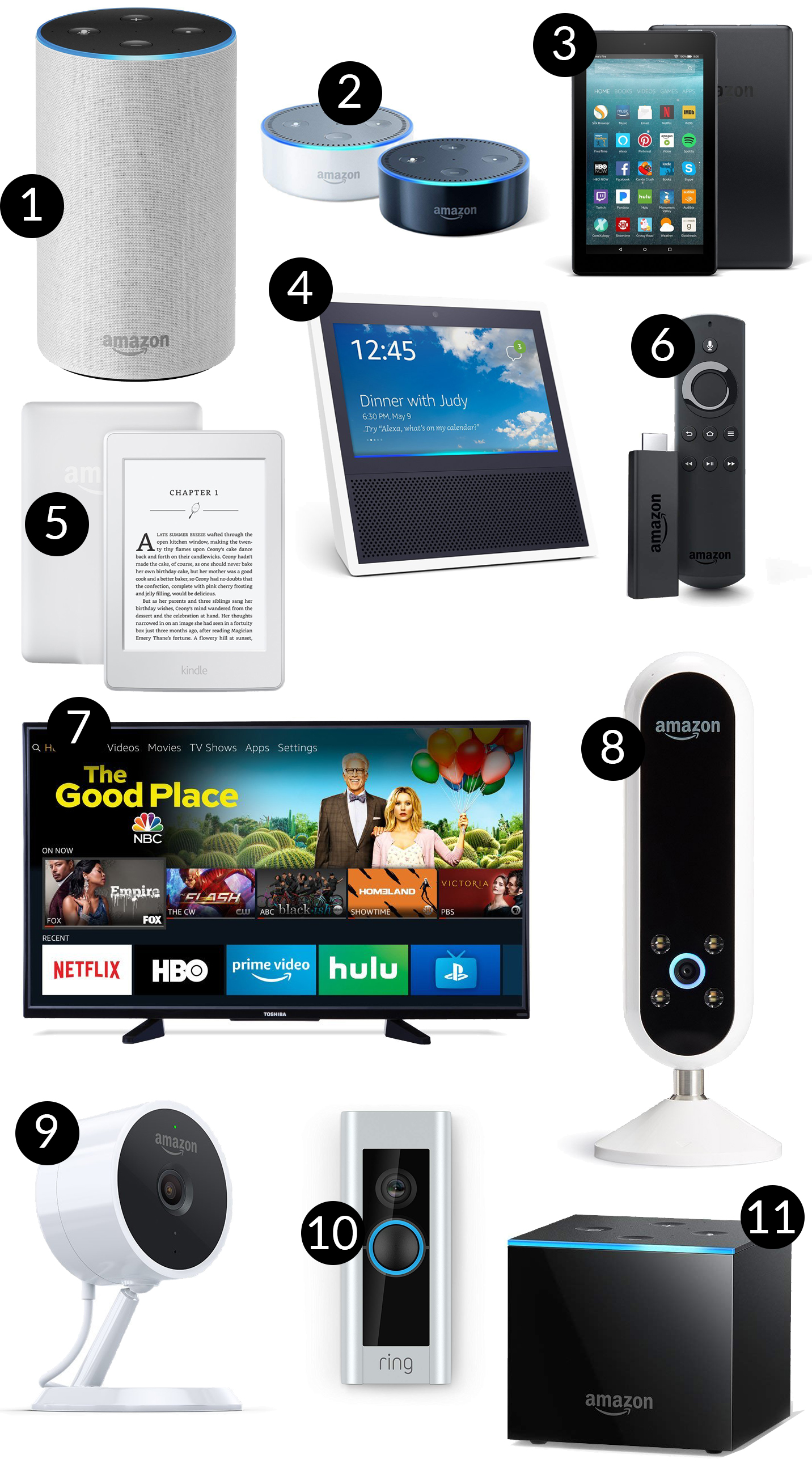 One / Two / Three / Four / Five / Six / Seven / Eight / Nine / Ten / Eleven
Tech and Gadgets
Only $69.99 today! The new version looks great as it's smaller, faster, better sounding… and it comes in five new colors to match your space. I can't explain why you need an Echo, but I can report that I use mine about 15 times a day.
The same Echo, but smaller and only $29.99. Thirty bucks is ridiculous for this kind of thing. If you don't have a smart speaker in your house, it's worth $30 just to give it a try. You can shout at it and it does all kinds of useful stuff, or you can use it to annoy your family with bad music like I do.
A $30 fully-functioning tablet with YouTube and Angry Birds and all kinds of nonsense. Absolutely insane! I bought each of my nieces and nephews one of these for Christmas last year, and it was the greatest gift of all time. Amazon only does the $30 thing twice a year, and today is one of those days. Hip hip hooray! (Amazon has a bullet-proof Kids Edition tablet on sale today, too.)
Alexa with a touchscreen for $100 off. Done!
Amazon's best Kindle discounted to a ridiculous price. If you haven't experienced any of the new Kindles, they will blow your mind. It even has a backlit screen for reading in bed. This might be the best deal of the day. (The standard Kindle is only $50 today, too!)
Turn your crappy old TV into a smart TV for $19.99.
$289.99 for a huge 4K TV is honestly the best price I've ever seen. I'd buy three of these if Kelly let me. This is the kind of deal people wait hours in line for on Black Friday.
Built to help you with your daily outfit, the Echo Look is a full $100 off today.
Super cheap security camera from Amazon. Spy on your dog while you're at work for only $60!
I really can't overstate the peace of mind that comes with a smart doorbell. It's like having a doorman. True story: I caught someone digging my car out of the snow while I was in Florida last winter. I yelled at them through the doorbell and they ran away. I felt badly.
This thing is 4K Ultra HD and Alexa-enabled, so you can control your TV with your voice and play music through your TV speakers. No more tearing the room apart looking for the remote!

One / Two / Three / Four / Five / Six / Seven
Home
I'm that guy who hasn't stopped talking about the Instant Pot for two years. This thing has changed the way I cook and simplified my daily chore load. It also was the most purchased item on Prime Day last year. Just buy it.
I don't know what your kitchen needs. Spatula? Waffle iron? Apple corer thing? Amazon Basics is a proper brand of home goods and they are all 30 percent off today.
23andMe was one of the best sellers in last year's Prime Day sale, and with this $200 discount, you can finally embrace your inner Maury Povich.
I'm both gadget-obsessed and very lazy, which makes the Roomba robotic vacuum just about perfect for Old Mitch. It technically sucks, but does so robotically.
Widely reported to be one of the best headphones on the market and at a $175 discount, you can skip Drake's new album just like the rest of us.
Oh, this old chestnut? The Stand Mixer live and in the flesh?! Just push the button; it's inevitable.
Say it with me: "LUGGAGE." What a lazy name! 70 percent off is a great deal, though. You wouldn't want to lug overpriced luggage at the baggage claim, would you?
Cool Amazon Stuff
It's no surprise that I'm nuts for grocery delivery, and Amazon Fresh is one of the best in the world. Use code 30FRESH to get $30 off your first order
I'm an audiobook junkie, and my perfect day involves running chores around the city with a book in my ear. Audible is the premier source of audiobook content in the world, and today they're offering the service for 66 percent off (or $5/month) today. Your commute doesn't have to be like that! It can be like this!
If you're more of a reader then a listener, try Amazon's Kindle Unlimited service with three months of unlimited access to over a million books for $0.99.
$0.99 for four months of access to any song in the world. We're living in the future! And you can get another six months free when you buy an Echo.
Prime Pantry is Amazon's service to restock your house with essentials. It's worth a try today with $10 off orders of $40+ and three months of free shipping for only $0.99.
Available in most major American cities, Prime Now is a thing where Amazon brings you stuff in two hours or less. It's nuts. Twenty bucks off with free two-hour delivery today only!
In my opinion, Prime Wardrobe is Amazon's coolest thing here. They'll ship you unlimited clothes to try on FREE OF CHARGE, and they'll give you a box and return label to send them back for free. Prime Wardrobe even works with our Prime Day fashion picks. Like what?
On top of it all, Amazon will come and clean your house. I'm not even joking. And it's Prime Day, people. So they'll give you $50 off all home cleaning plans, too. I wasn't planning on cleaning anytime soon, but Amazon cleaning my house is too good to pass up.
Mitch. Out!