Sole Society Pumps (c/o — More sizes here) / J.Crew Ruffled Sweatshirt (Old, but try pairing this sweatshirt with this shirt) and Bracelet (Old, similar here) / Blank NYC Sequined Jeans (Inspired by Maya; found on eBay!) / Henri Bendel Tote (c/o) / Random Scarf (I actually bought it at Hallmark… which is a running joke with friends… but here's a similar one!) / April Marin Bow Gloves (c/o) / Daniel Wellington Watch (c/o — Use code "KELLYINTHECITY" to take 15 percent off your order!) / Moon and Lola Earrings (c/o) / Kate Spade Sunnies (Old, similar here)
This has been a really nice week. Typically, right before the holidays, I run myself absolutely ragged. I say yes to everything and want to do everything. Christmas comes but once a year, you know?
But this year–this week, in particular–I've been keeping things fun yet low-key, and it's been lovely. Granted, it's only Thursday morning. But so far, no crazy late nights, and no meltdowns, haha. Success!
On Monday night, I had a quiet night in at Emily's with a few girlfriends (so fun!), and on Tuesday night, Mitch and I hit up the Christkindlmarket–an outdoor shopping/drinking/eating market in downtown Chicago. Last night, we addressed our holiday cards, listened to holiday tunes, and had our annual Christmas dinner at White Oak Tavern & Inn, a new restaurant in our (also new) neighborhood. (Which I can't recommend more. Amazing ambiance, food and service!)
Today, I'm wrapping up a few projects, getting the last of my Christmas errands done, doing laundry, packing, and cleaning the apartment. Woo! We can do this. Friday's in sight!
On another note, what do we think about these pants? What color are they? I could have sworn they were black when I scored them on eBay for $15, but these photos make me think they're actually navy. (Which would only make them BETTER.) UGH. Thoughts? ;)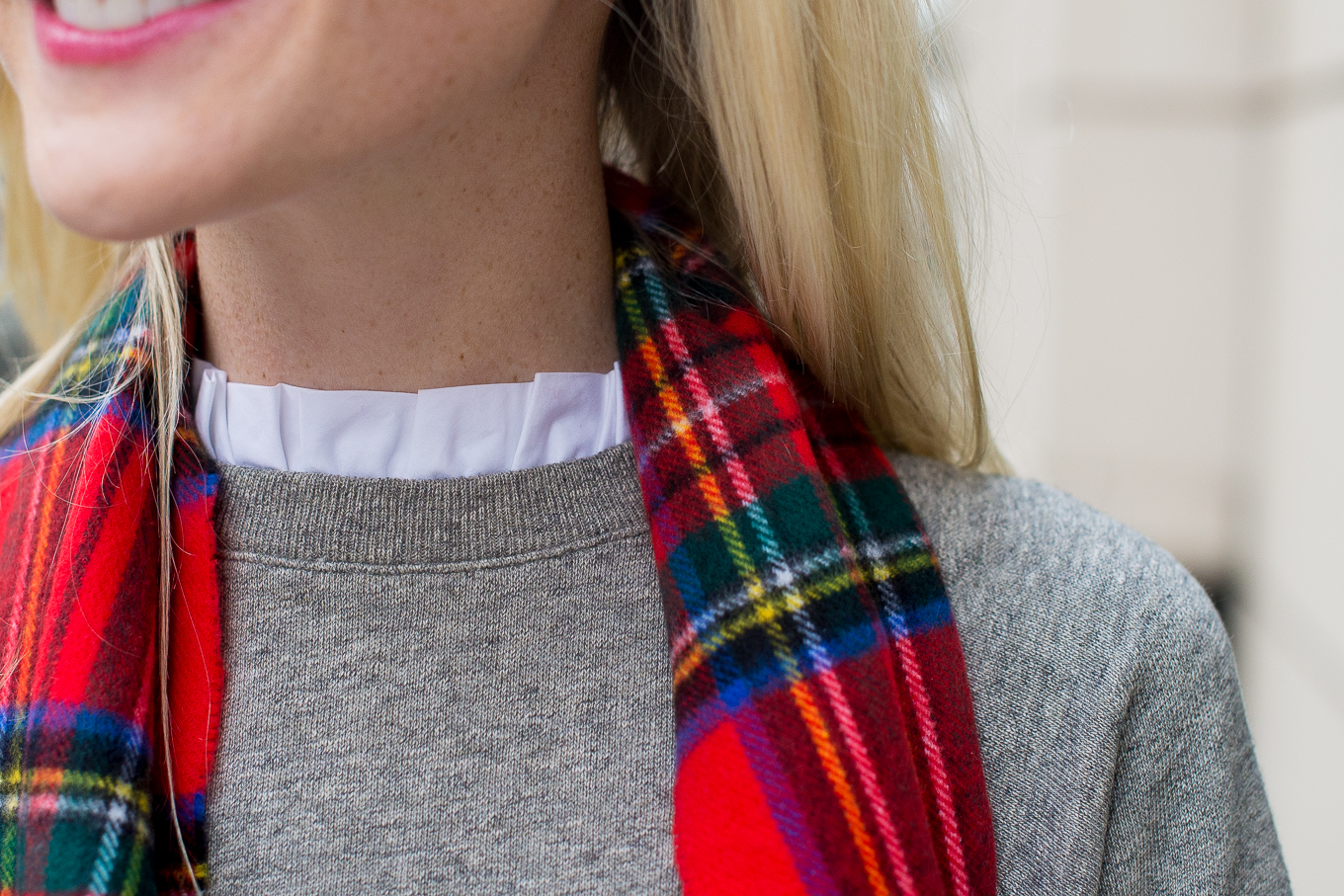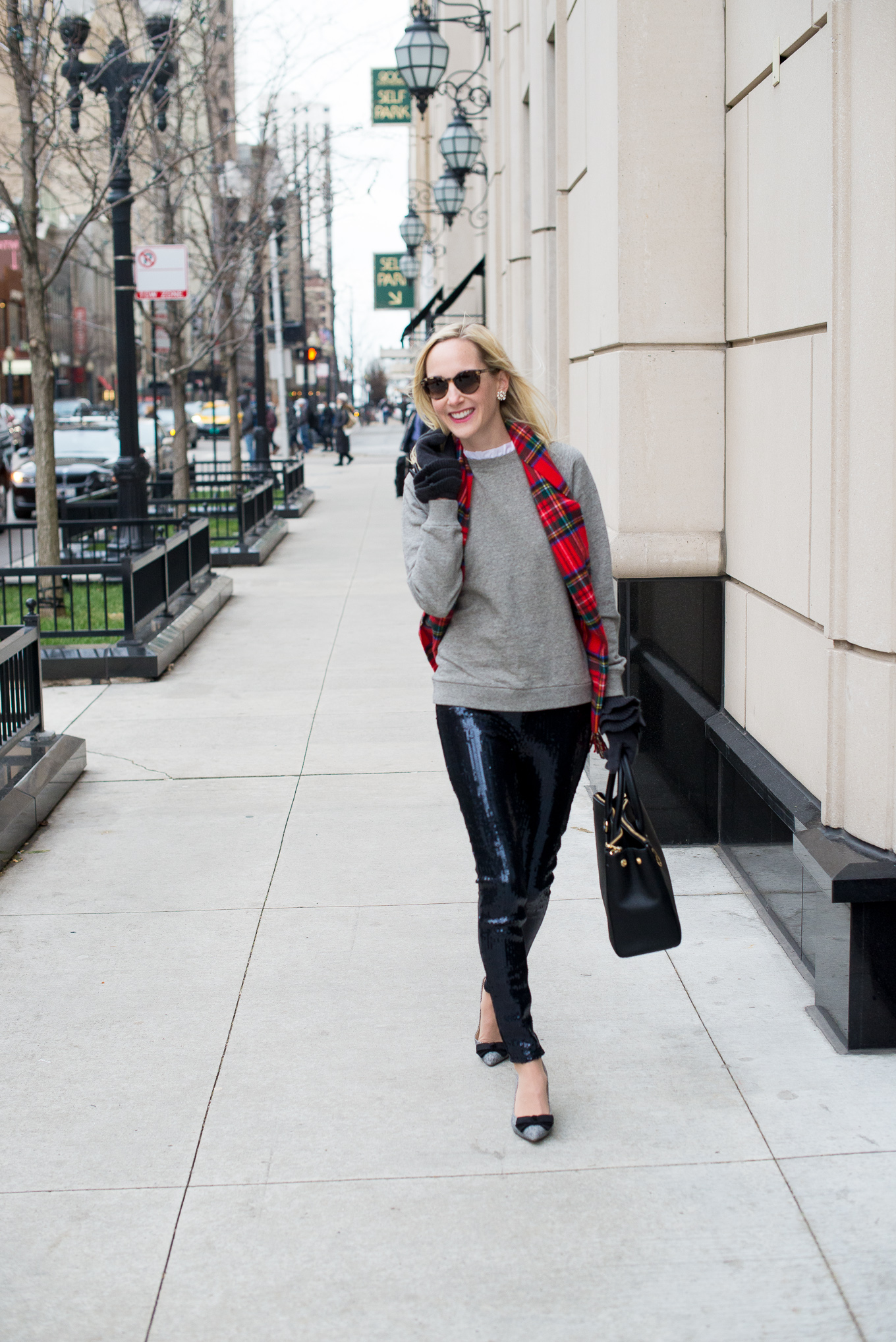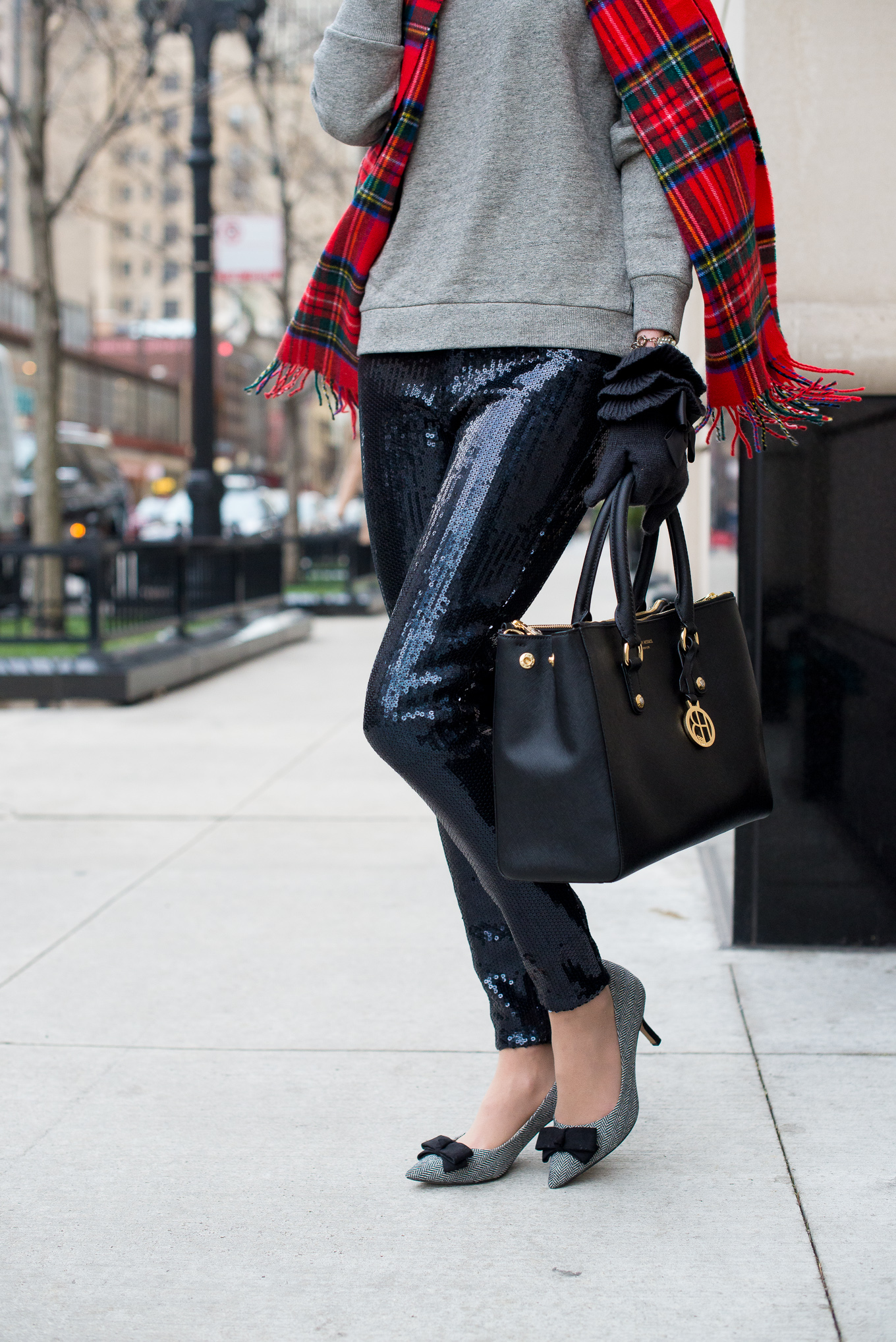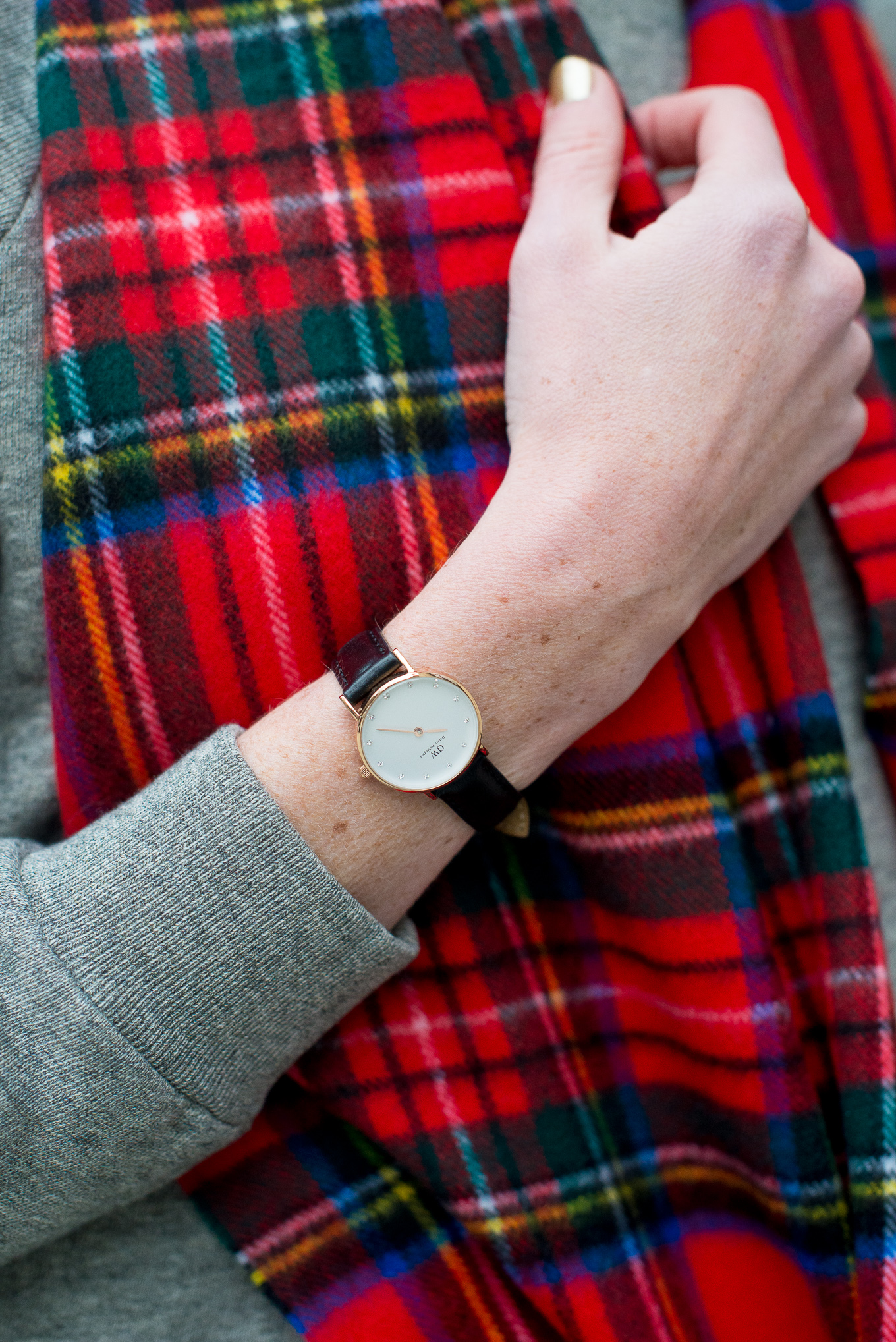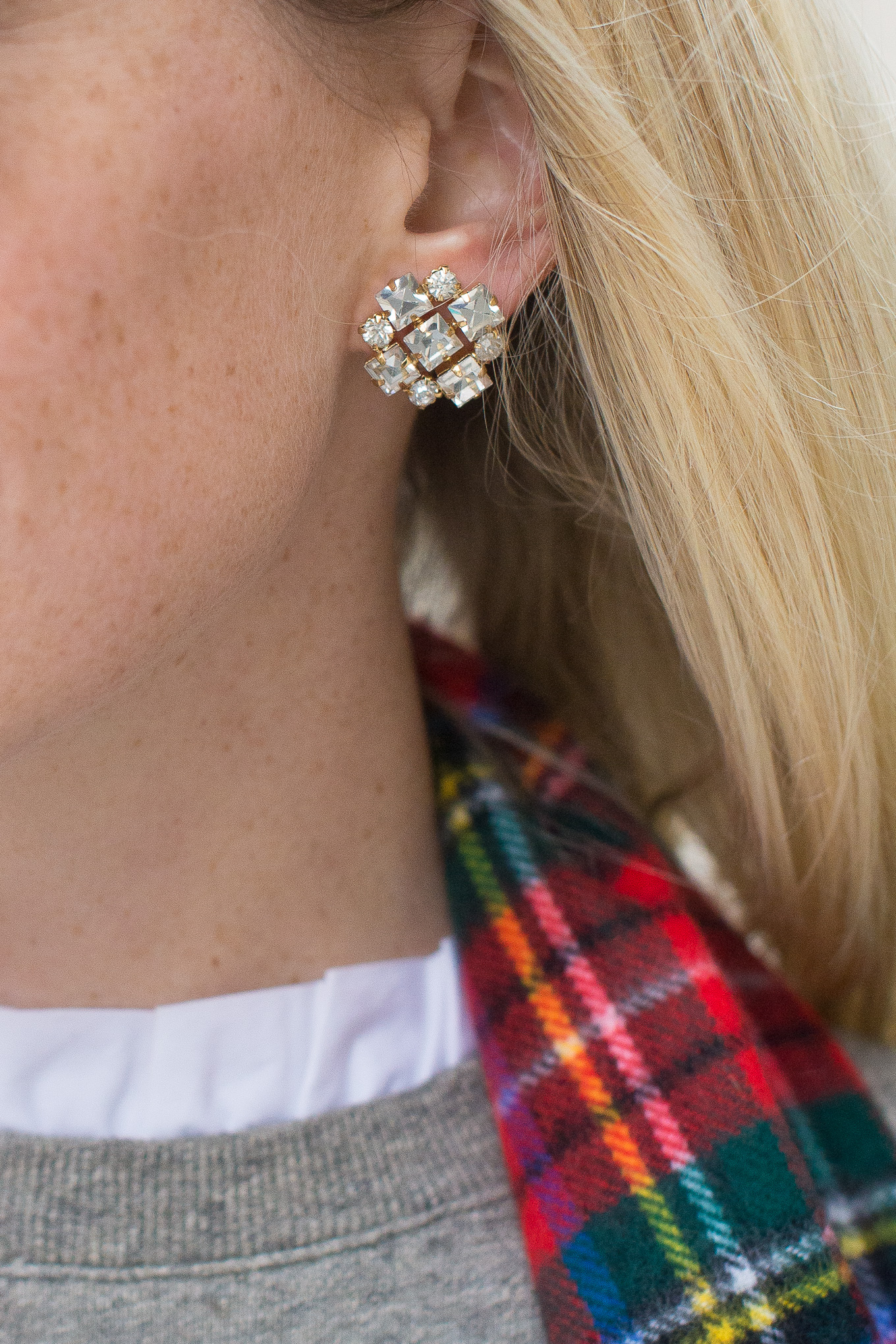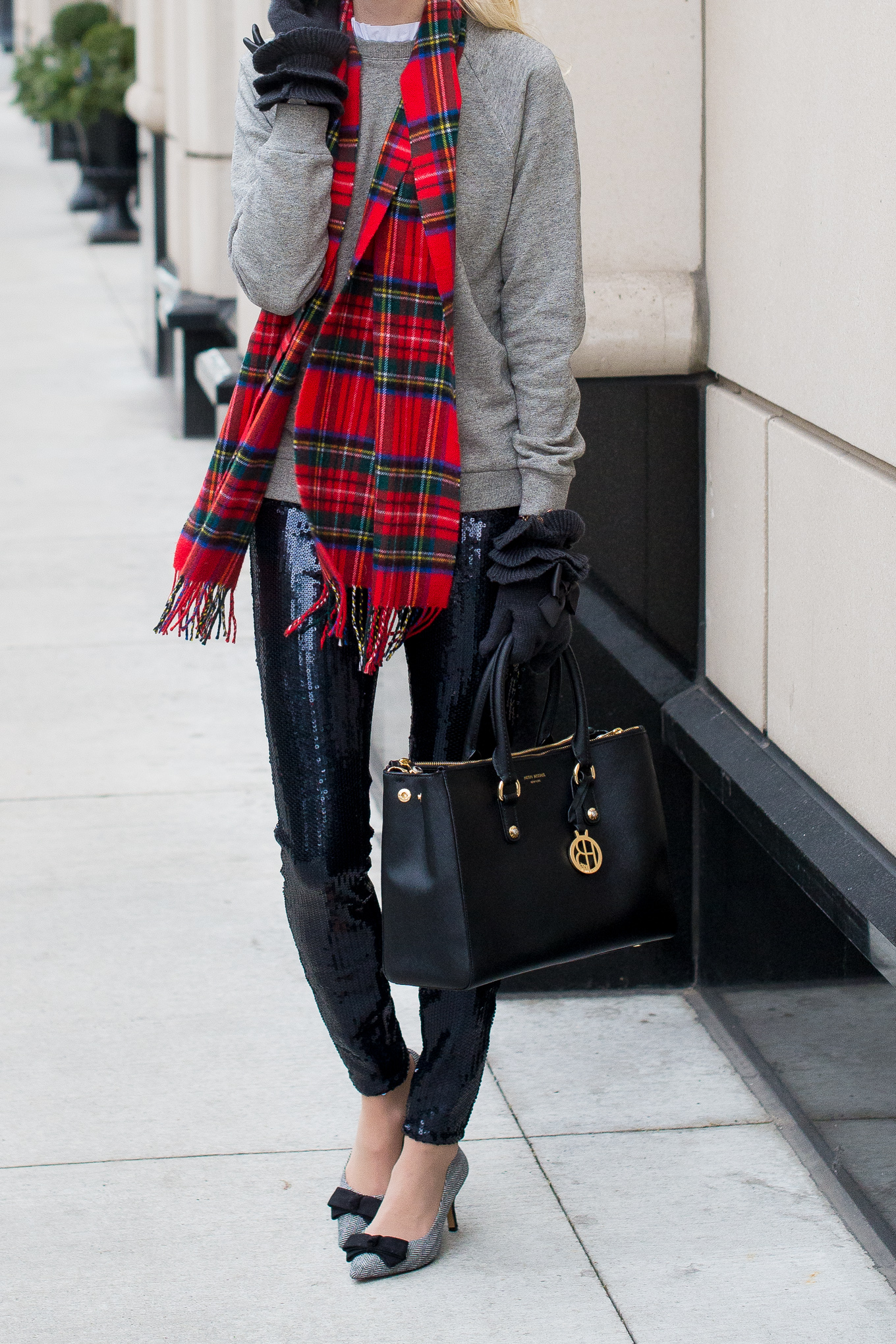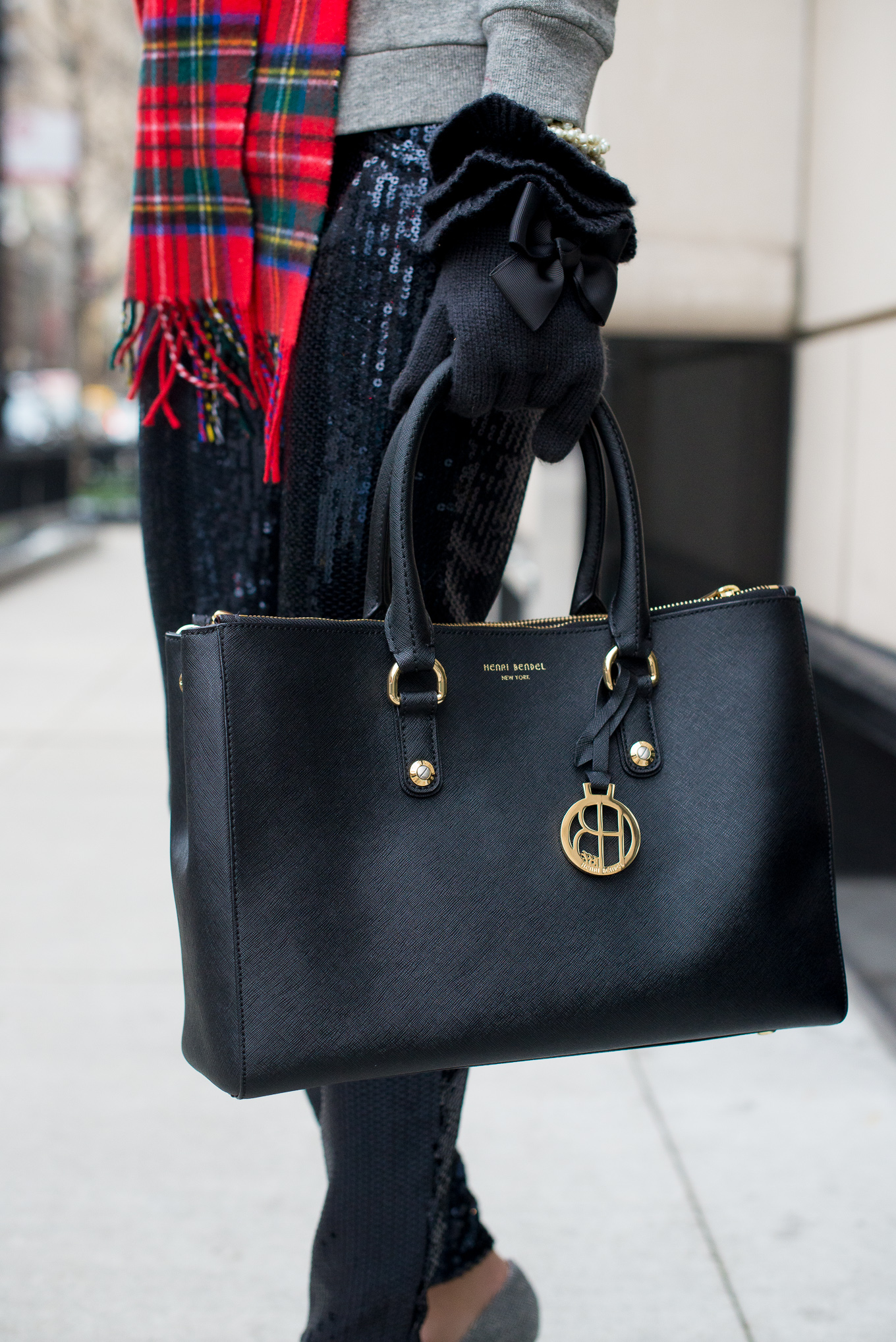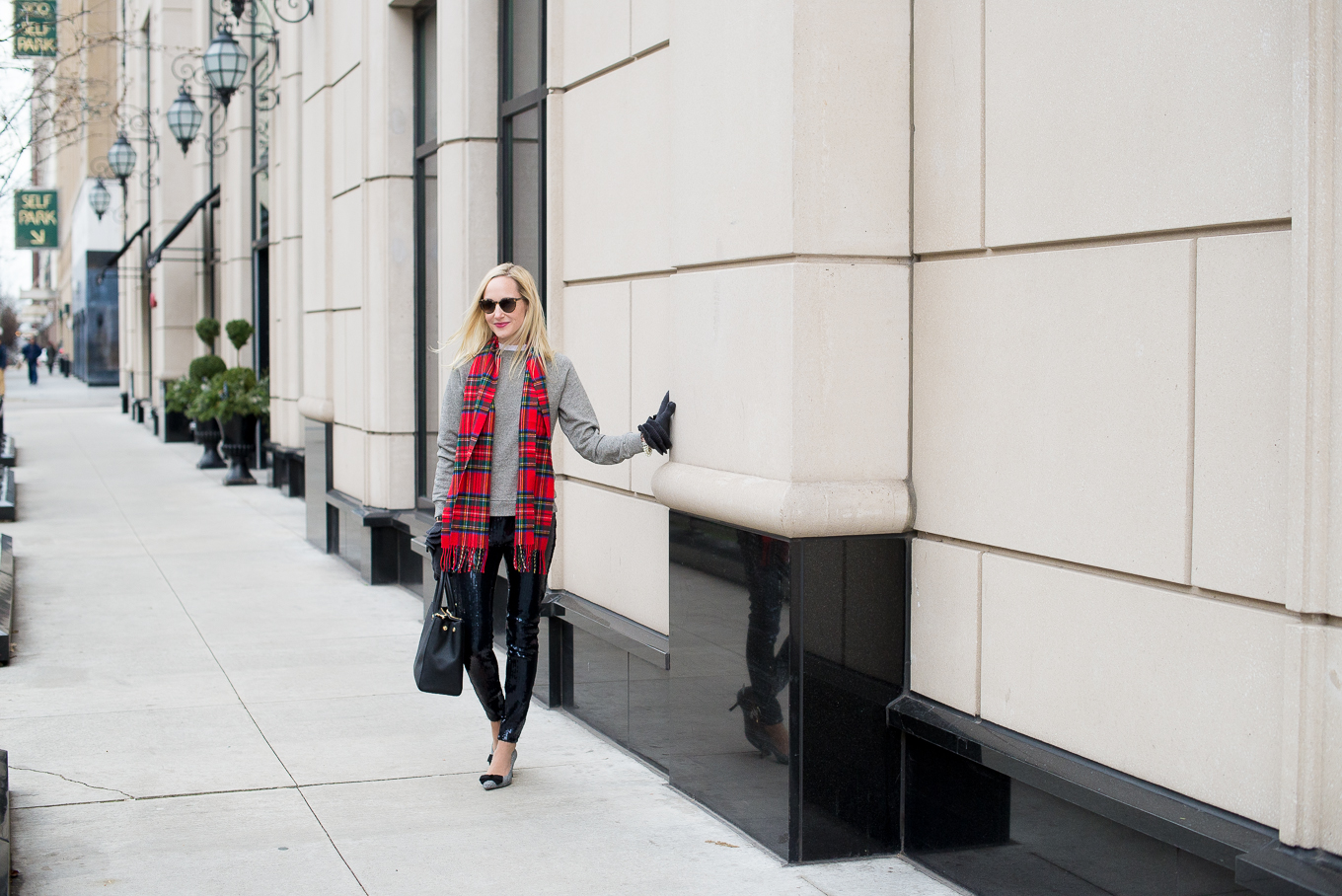 Herringbone Bow Pumps