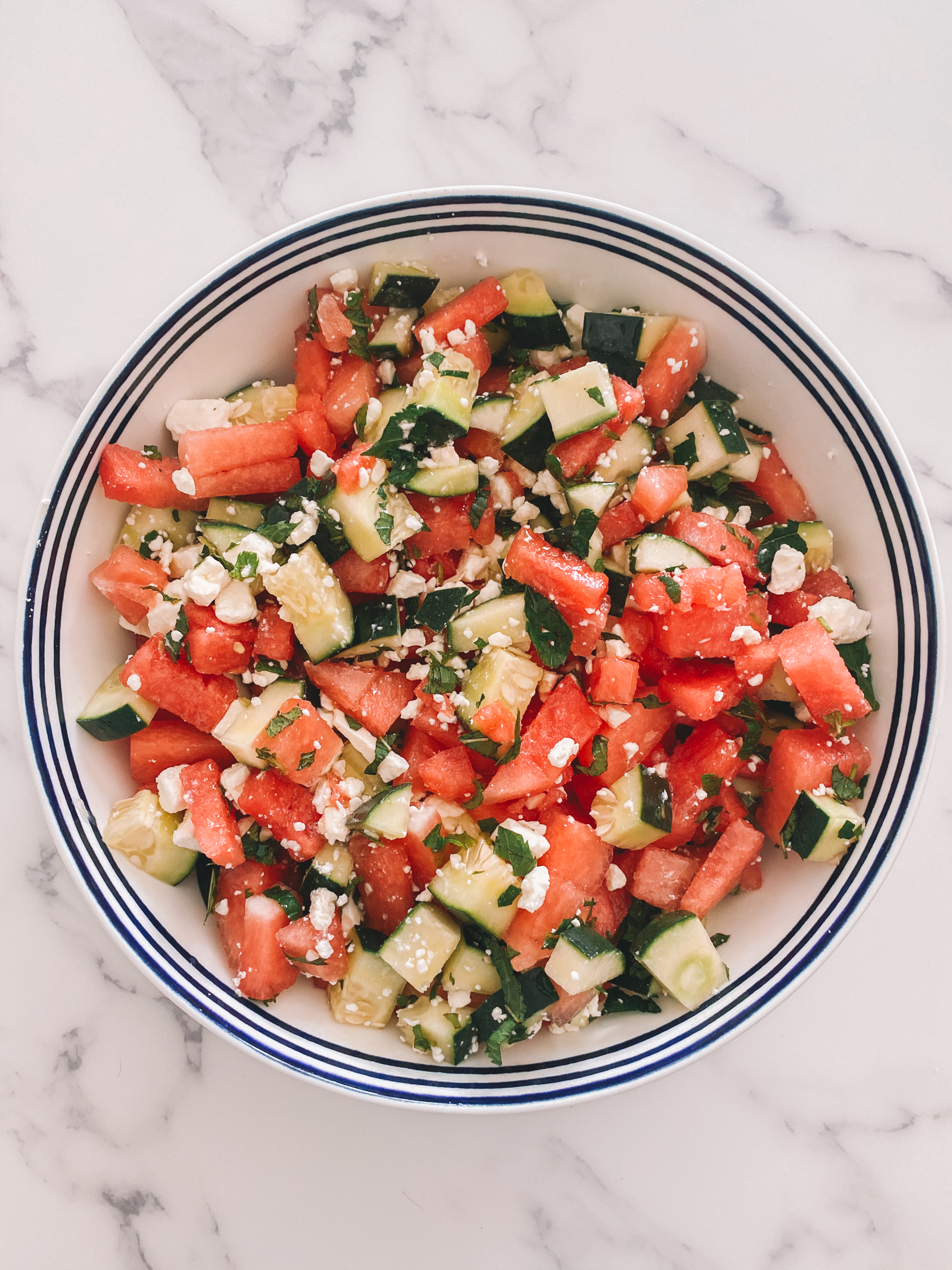 Chef Mitch here!
It's salad season up in this, and if you're planning a socially distant, virally considerate July 4th celebration, this is the perfect dish to prepare.
The borders of what can safely be called salad are blurry at best. Coming into this post, I was aware of three kinds of salads: lettuce-based, fruit-based, and anything with mayonnaise in it. But this salad challenges those conventions.
Can we take a moment and rejoice at our victory over watermelon seeds? I remember a time when watermelon was an outside-only treat, and a watermelon-eating session required quite a bit of communal spitting. A salad like this would've been impossible back in those days. Is this why people used to use melon-ballers? Seriously, what's up with the balling of melon?
The watermelon feta salad is the perfect addition to any summer table. I typically make two batches; One I eat by myself so I don't get territorial about it at the party, and the other I share. Also, as a general tip, salt your watermelon. It takes it to the next level.
This salad has a wild array of flavors from the crunchy sweet watermelon, fresh aromas of mint, tart pangs of lime, and balsamic… plus the salty punch of the feta. But I swear it all comes together beautifully on the bite!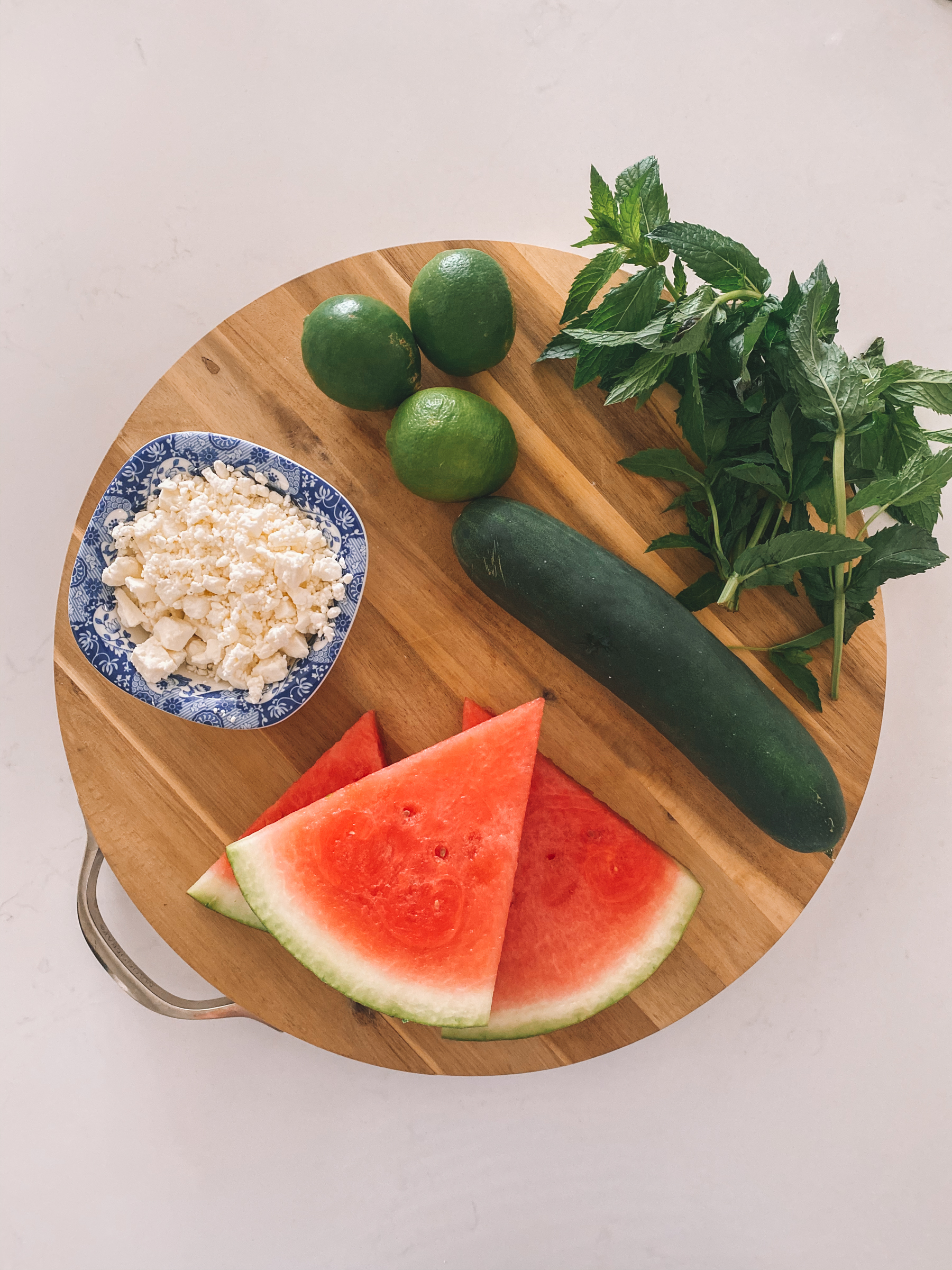 Ingredients
4 cups of diced seedless watermelon (no balling please)
1 diced cucumber
1 cup of crumbed feta
1/3 cup finely chopped mint
Juice of three limes
1/4 olive oil
Drizzle of balsamic glaze
1/2 tablespoon of sea salt
Recipe
Chop ingredients as instructed
Place in large mixing bowl and toss together
Drizzle olive oil, balsamic glaze and salt
Cover and chill for half an hour before serving
Chef Mitch. OUT!