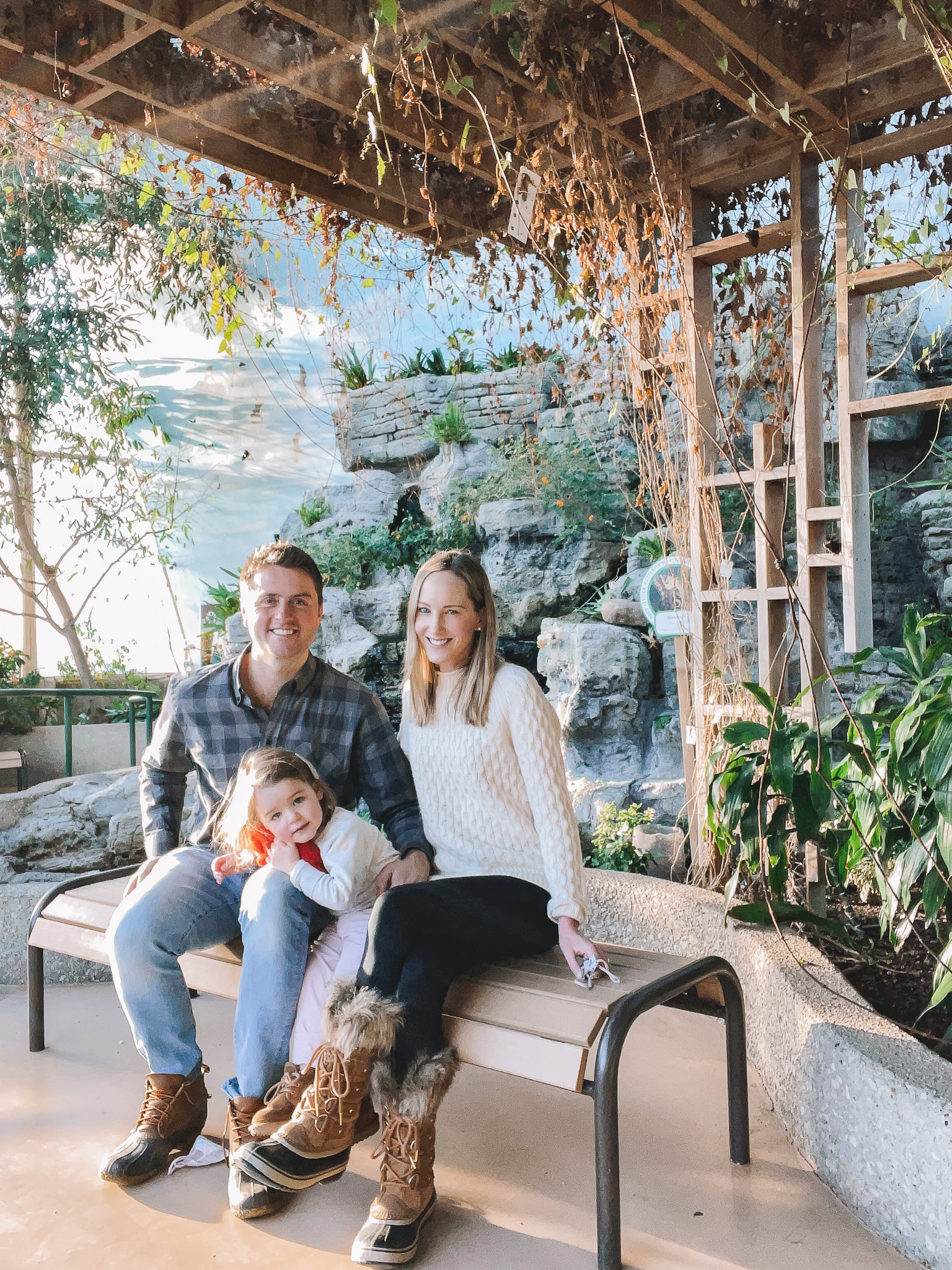 Sorel Boots (Available direct from Sorel, too. Go a half size up. I also ADORE these from Sorel!) / Super Warm Leggings (The BEST.) / Honeycomb Cashmere Sweater (Also love this one and this one.) / Mitch's Bean Boots, Shirt and Jeans (He also loves this pair.) / Lucy's Cords (Similar), UGG Boots and Bunny Sweatshirt
It's that time of year when we're desperately trying to come up with engaging kids' activities—both during the weekends and now during school shut-downs. We recently took two-year-old Lucy to the Peggy Notebaert Nature Museum in Lincoln Park, and she loved it! While the museum has lots of exhibits, her favorite was the "Butterfly Haven," where 40 species of exotic butterflies cruise around a 2,700-square-foot greenhouse. If you enjoy visiting Chicago's conservatories, this is a nice alternative!
Watching a thousand butterflies fly around us was beautiful and surreal; I loved seeing Lucy's eyes light up as she pointed at their colorful wings. (We obviously read The Very Hungry Caterpillar right before to psych her up, haha.) And the environment—from the pools of water and tropical trees and flowers—was absolutely stunning! We went on a particularly cold day, and being able to take our coats off and enjoy "the outdoors" felt like a mini vacation.
Lucy also couldn't get enough of the RiverWorks exhibit, where she could explore how rivers and their ecosystems work through interactive play. My one bit of advice is to do this last, and perhaps bring a smock or change of clothing! (We, of course, did neither. 😆) Lucy could have stayed there all day!
Also, only one silent temper tantrum during our visit—GO LUCY, hehe. (And it was only because she didn't want to leave. 😉)
Here are some iPhone snaps from the day. :)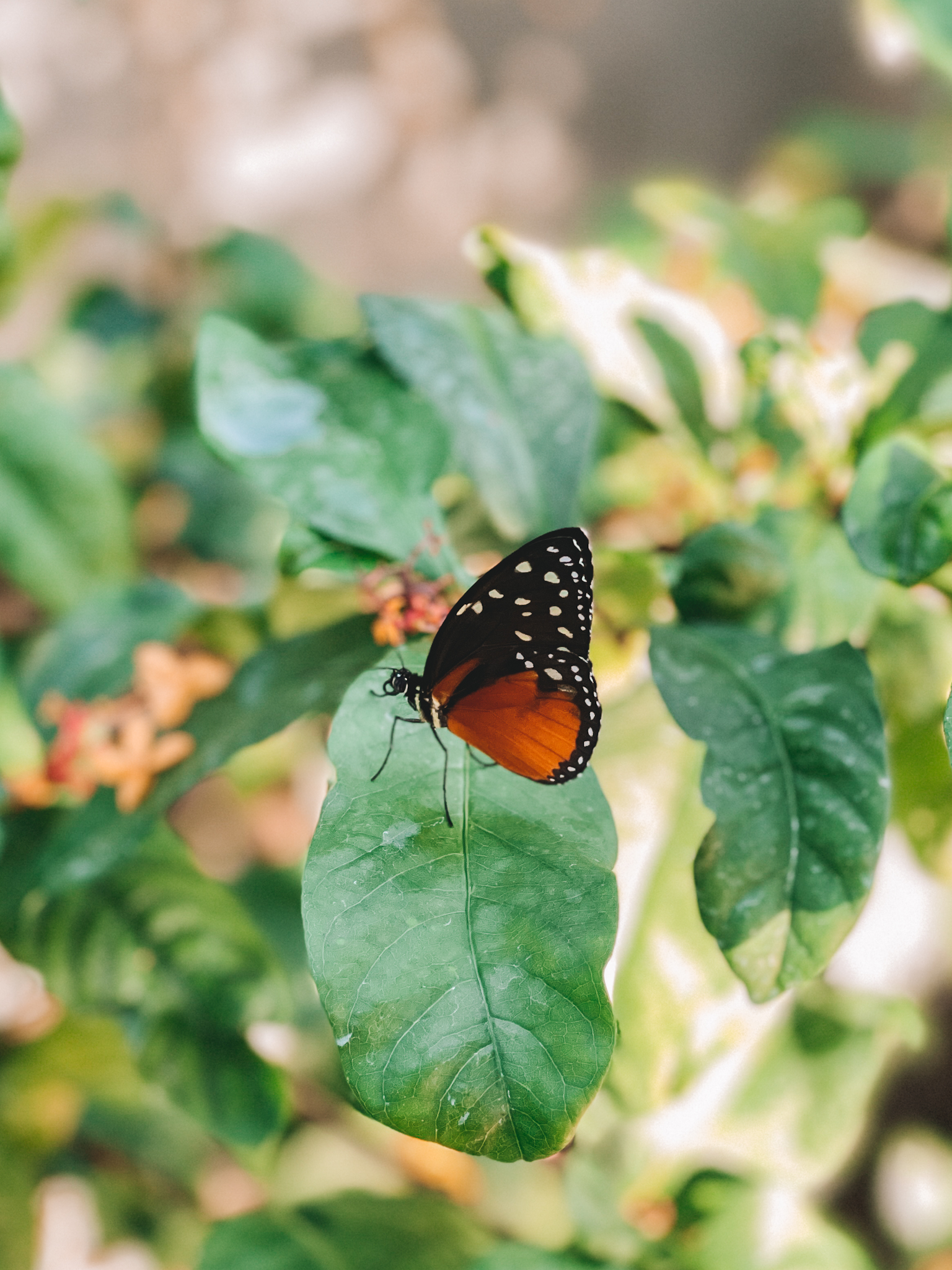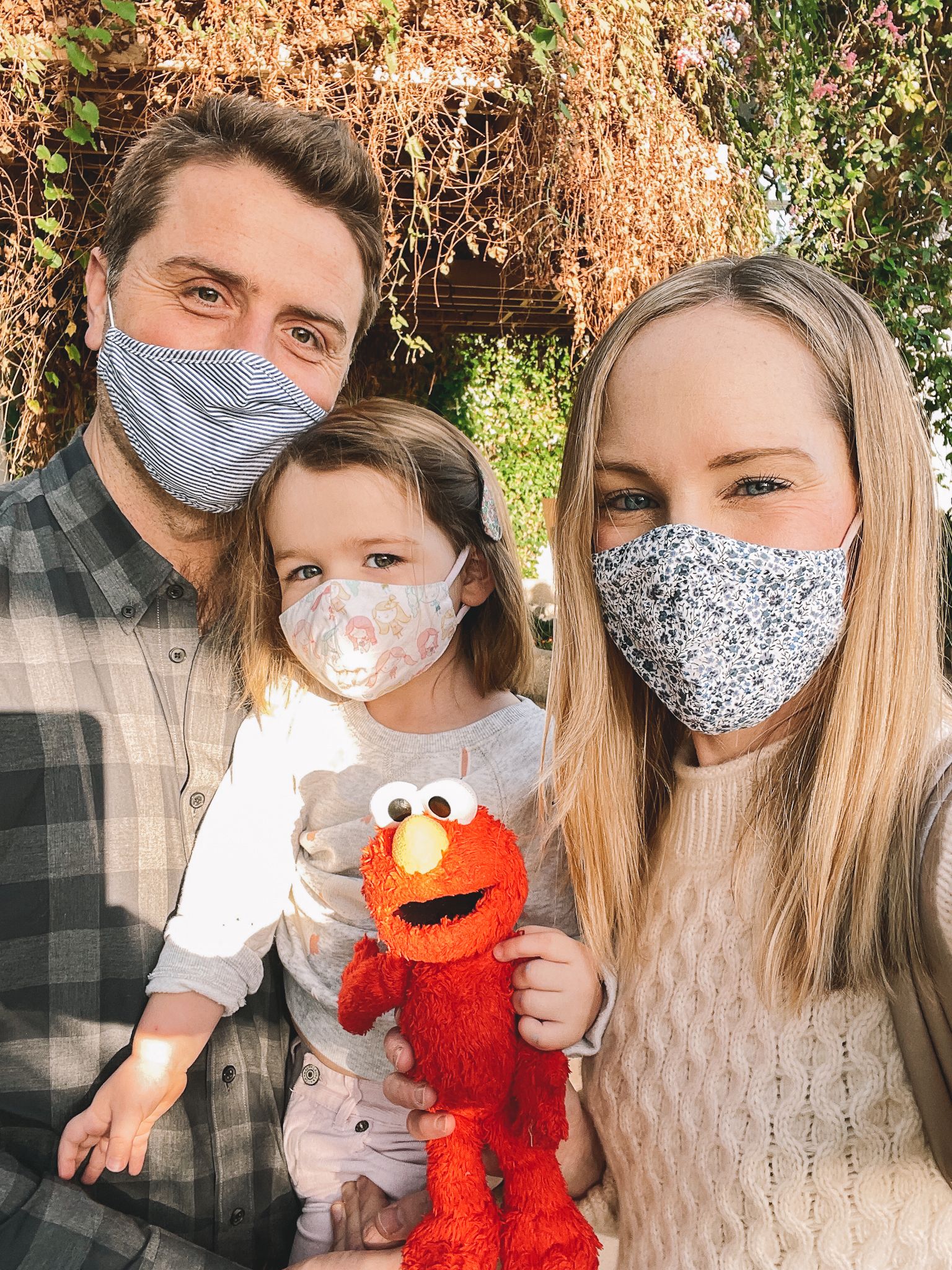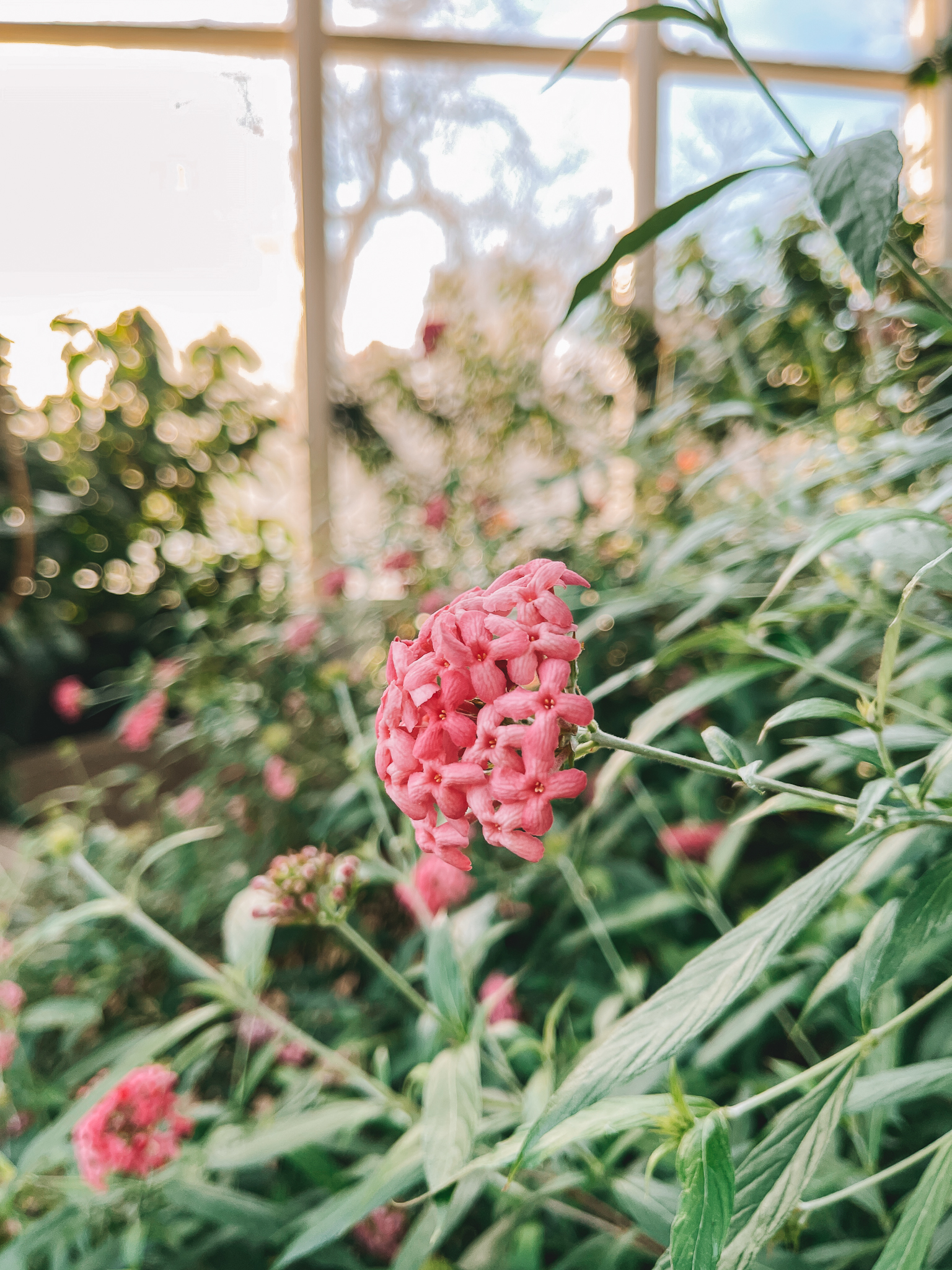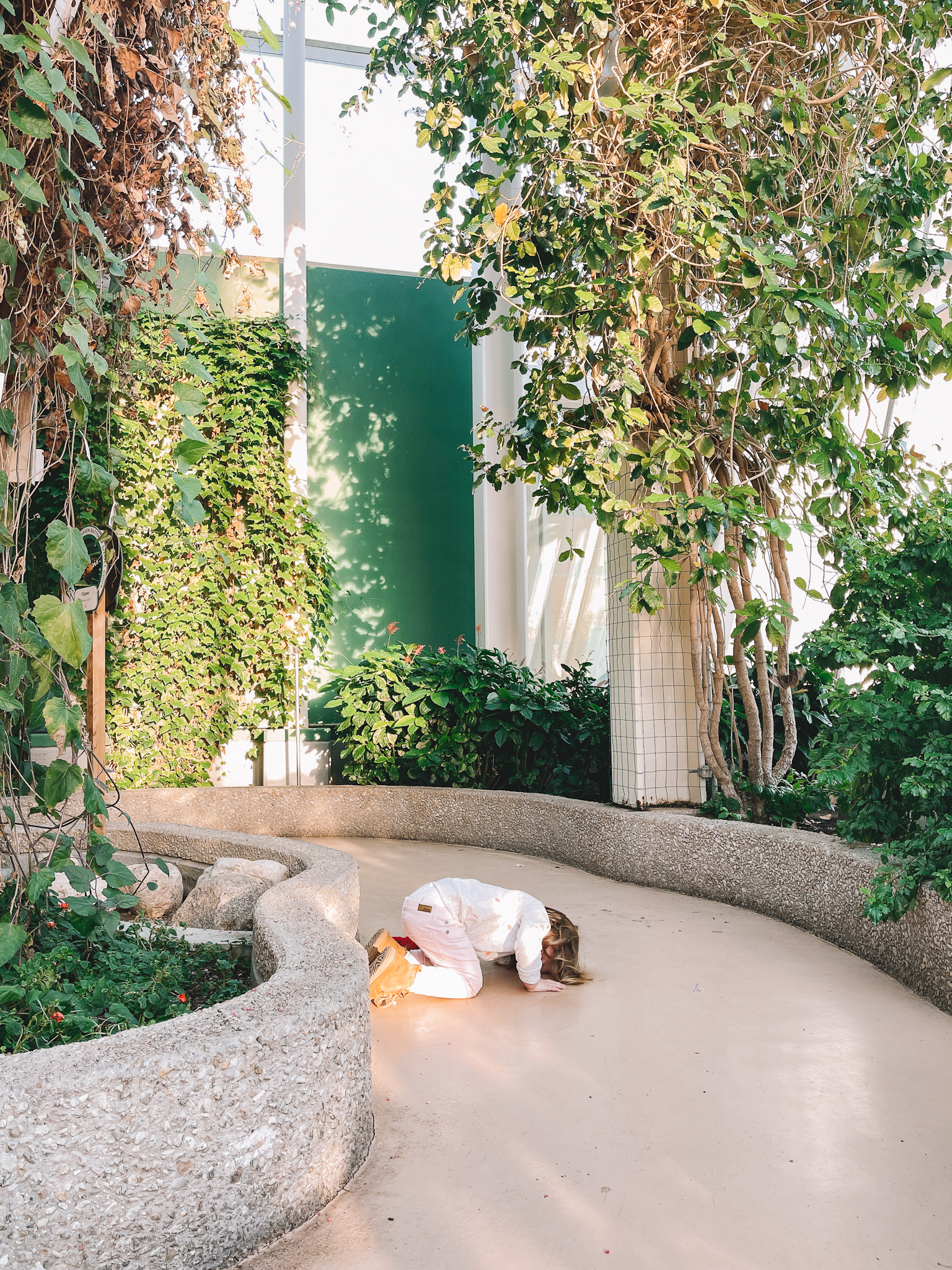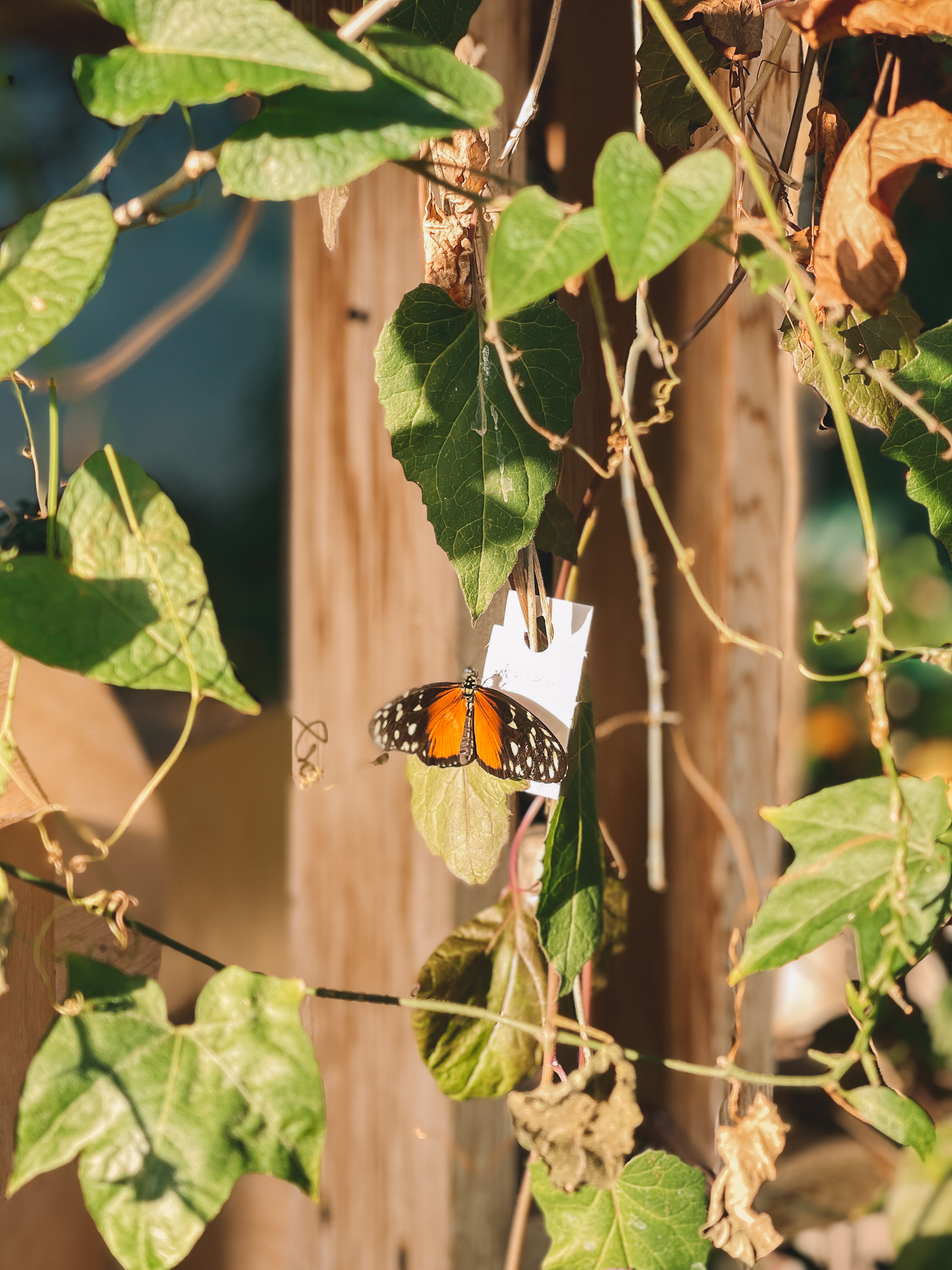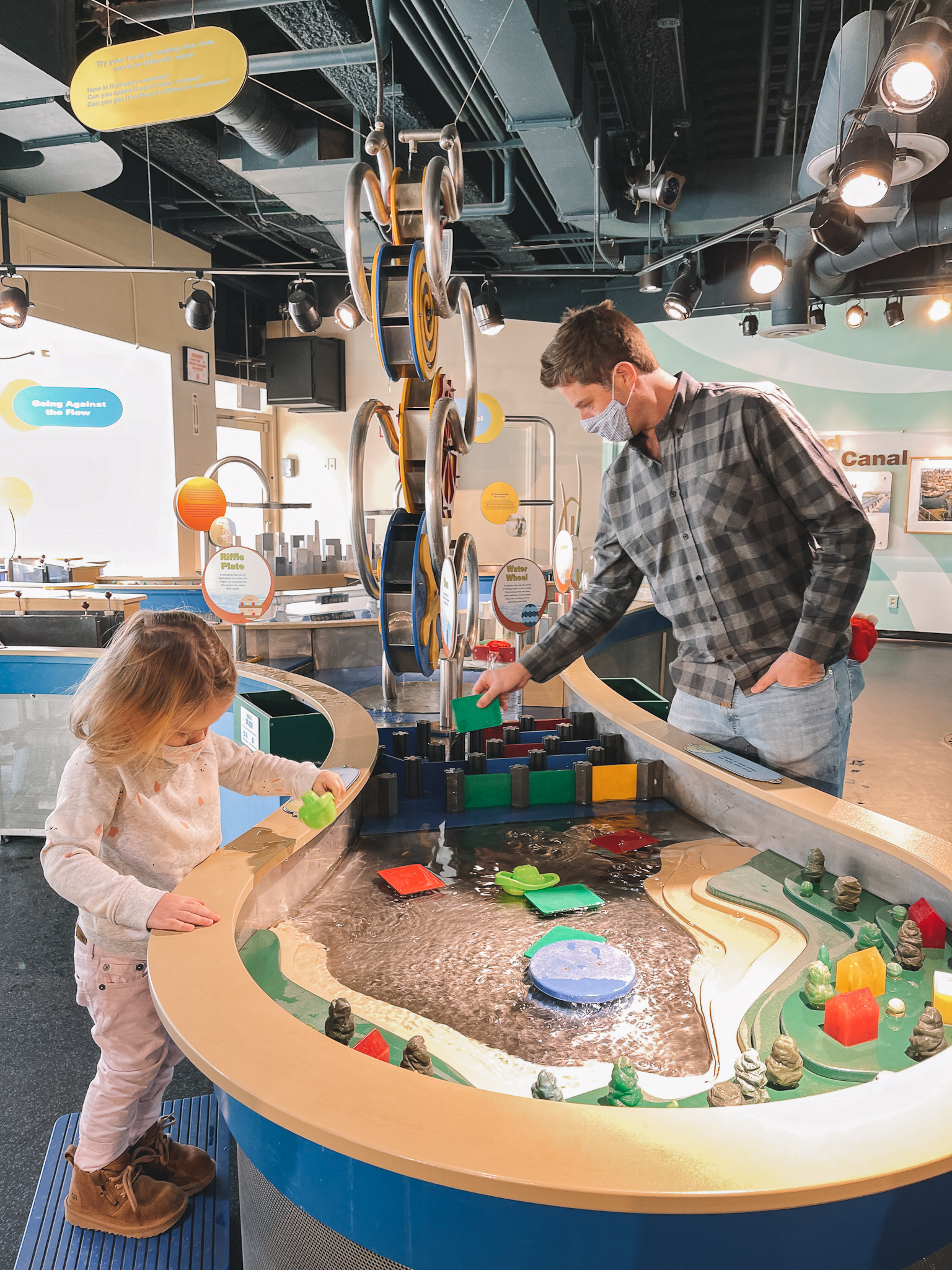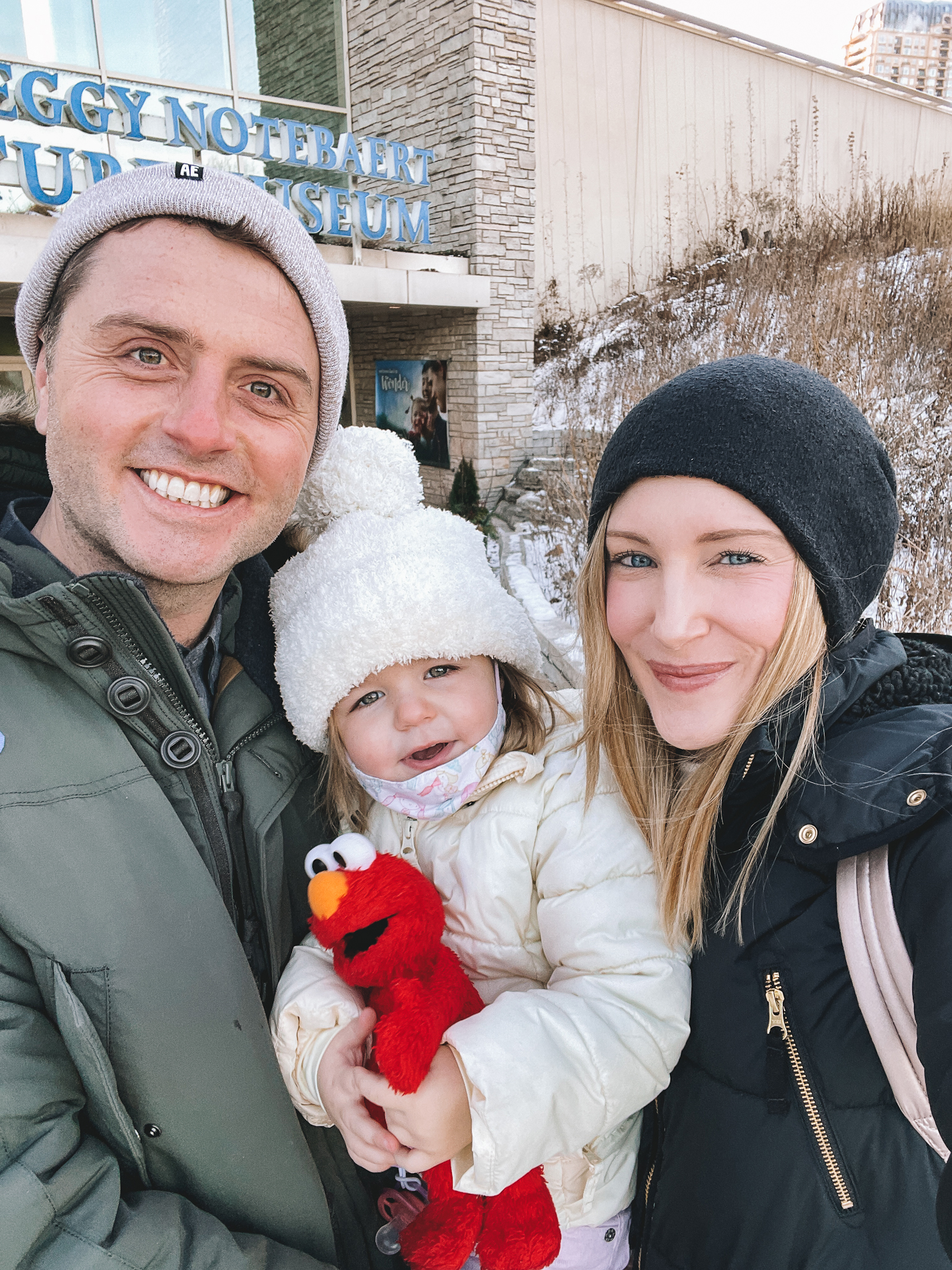 Shop the post:
Sorel Boots (Available direct from Sorel, too. Go a half size up. I also ADORE these from Sorel!) / Super Warm Leggings (The BEST.) / Honeycomb Cashmere Sweater (Also love this one and this one.) / Mitch's Bean Boots, Shirt and Jeans (He also loves this pair.) / Lucy's Cords (Similar), UGG Boots and Bunny Sweatshirt