My Puffer Jacket (If it's sold out, try the Amazon version! It gets killer reviews!), Jeans, Boots (Available direct from Sorel, too. Go a half size up. I also ADORE these from Sorel!), Hat and Similar Ski Mittens (I pair them with these rechargeable hand warmers, which I couldn't live without.) / Emma's Puffer, Snow Pants, Hat, Mittens and Skates / Lucy's Puffer, Snow Pants, Boots (Also here and here) and Mittens / Mitch's Bean Boots, Jacket and Jeans (He also loves this pair.)
Our best buds, Peter and Bradley, have an ice skating rink in their housing community's square here in Lincoln Park. It's amazing. It's this little winter wonderland surrounded by city buildings, and it's truly magical. An escape, if you will!
We've had a tough start to 2022 with school shutdowns for both Emma and Lucy as well as the typical freezing temperatures of Chicago Januarys. But we got ourselves over to the rink this past weekend, and some outdoor fun with friends lifted our spirits immediately. (Thank you, Peter and Bradley!)
Ice Skating in Chicago: This rink is inside a private community, but if you're looking to go ice skating in the city, there are so many options! I would recommend the Maggie Daley Park Ice Skating Ribbon (SO cool!), the Millennium Park Ice Rink, or the Winterland ice skating rink next to Wrigley Field. The Sky Rink at The Peninsula Chicago is also supposed to be awesome!
In case you're wondering, we have a pair of double-bladed skates for Emma. She's only five and has next to no experience, so they were wonderfully helpful. She was able to skate on her own immediately! We couldn't find a pair of double-bladed skates for Lucy this year, so we tried an extra pair of regular skates that Peter had laying around. It didn't work out so well 😆, even with the ice skating trainers. (Those are the red things you see in the photos! Kids LOVE them!) We ended up taking Lucy's skates off, and she had the best time pushing around the trainer in her boots. She's only two, after all. ;)
The girls absolutely loved ice skating, and we were out there for over an hour—which is a lot considering their age and how cold it is right now! On a few occasions, Emma needed to take her hat and mittens off because she too hot. Physical activity for the win.
One thing I'll say is that next time, I will likely have the girls wear their helmets. For some reason I didn't think about it until we were out there, but I was definitely nervous since Emma and Lucy are young newbies. When I was a child, we also had a close family friend fall and get knocked out while ice skating with him. While he was thankfully okay, it was certainly scary. The ice skating trainers were great too, btw. (They were Bradley's idea this year!) They boosted the kids' confidence and really minimized falls, especially for those who were wearing single-bladed skates.
Anyway, here are a few cute iPhone snaps from the day! Thank you for hosting us, P + B!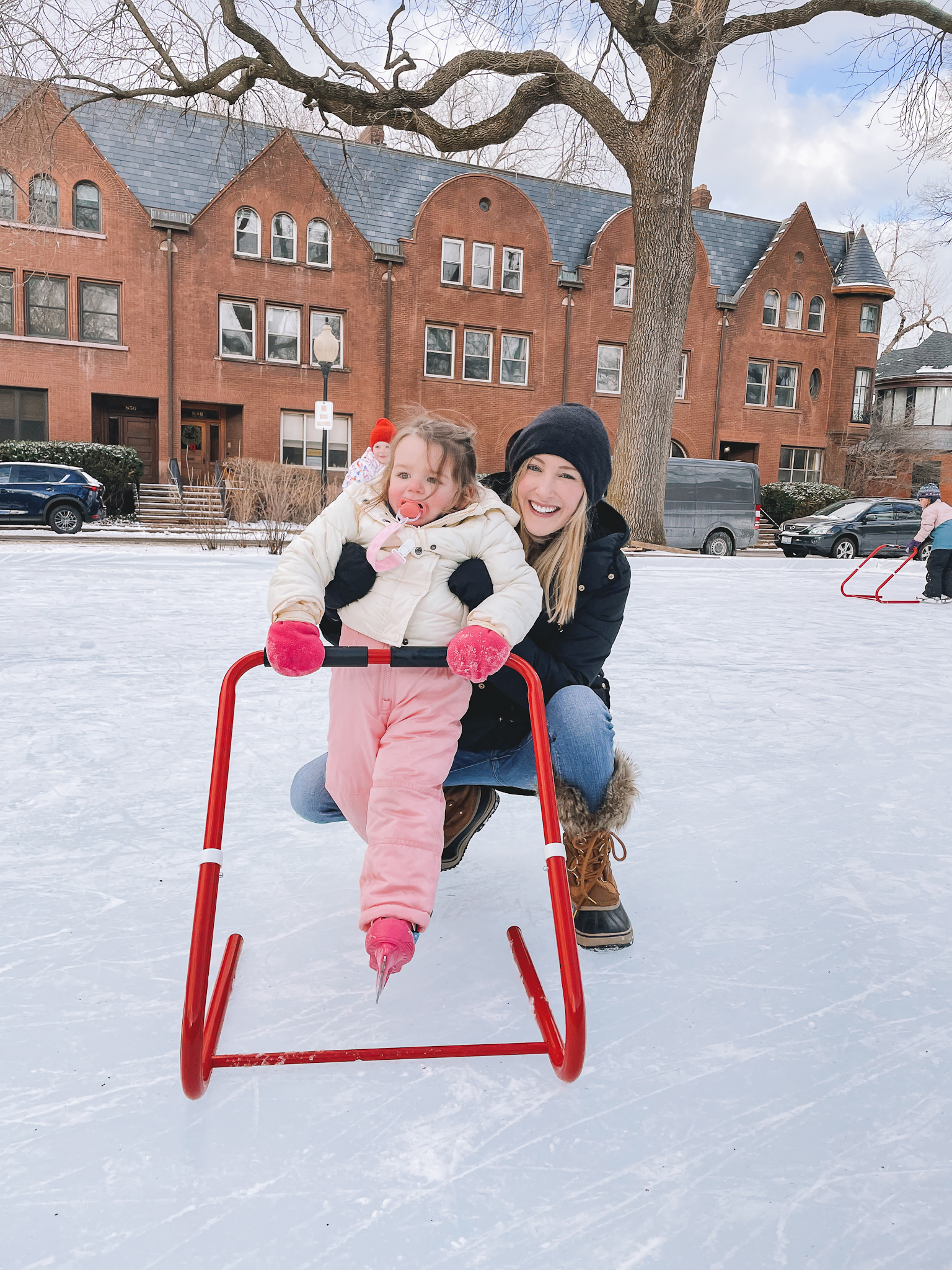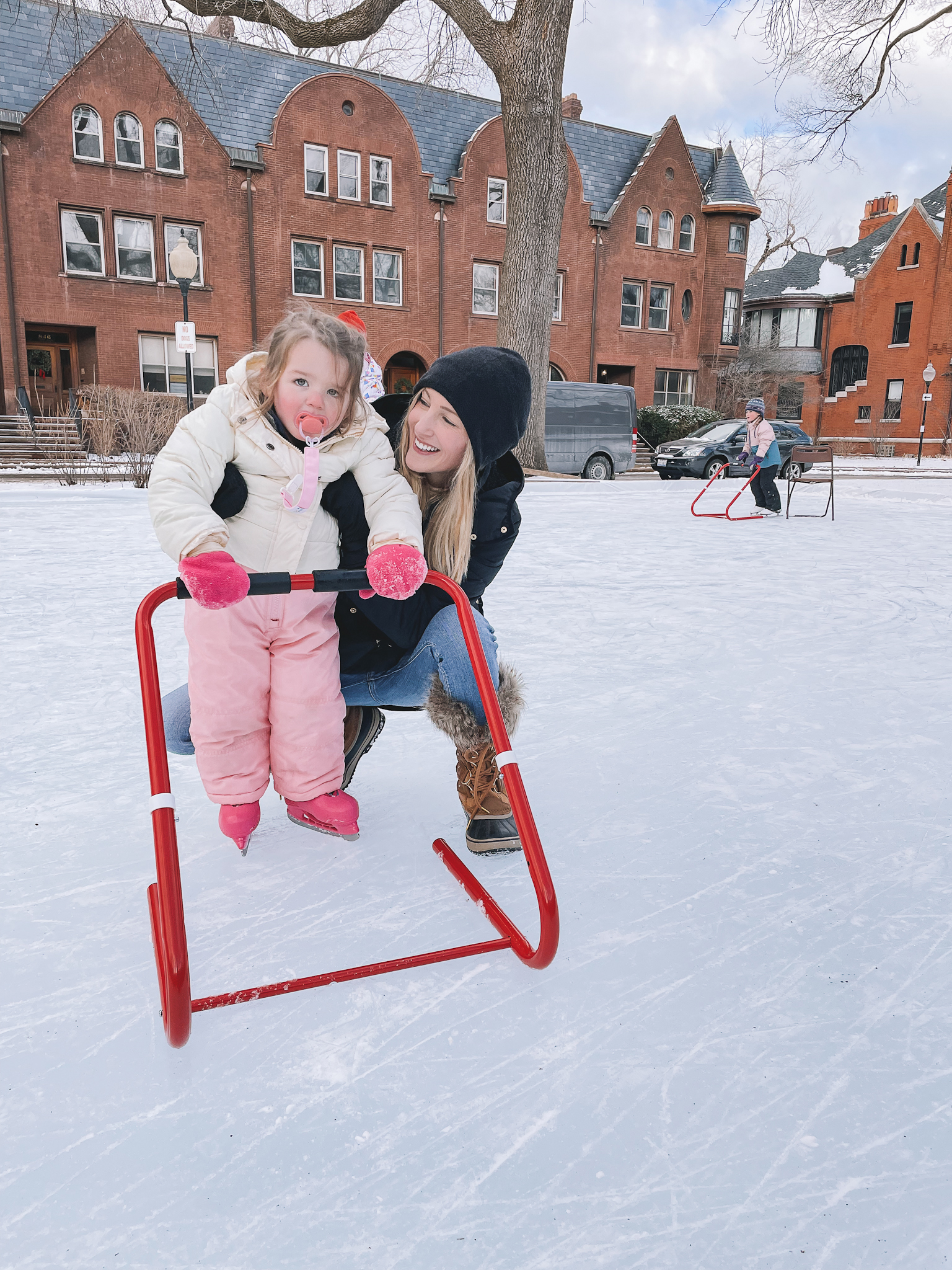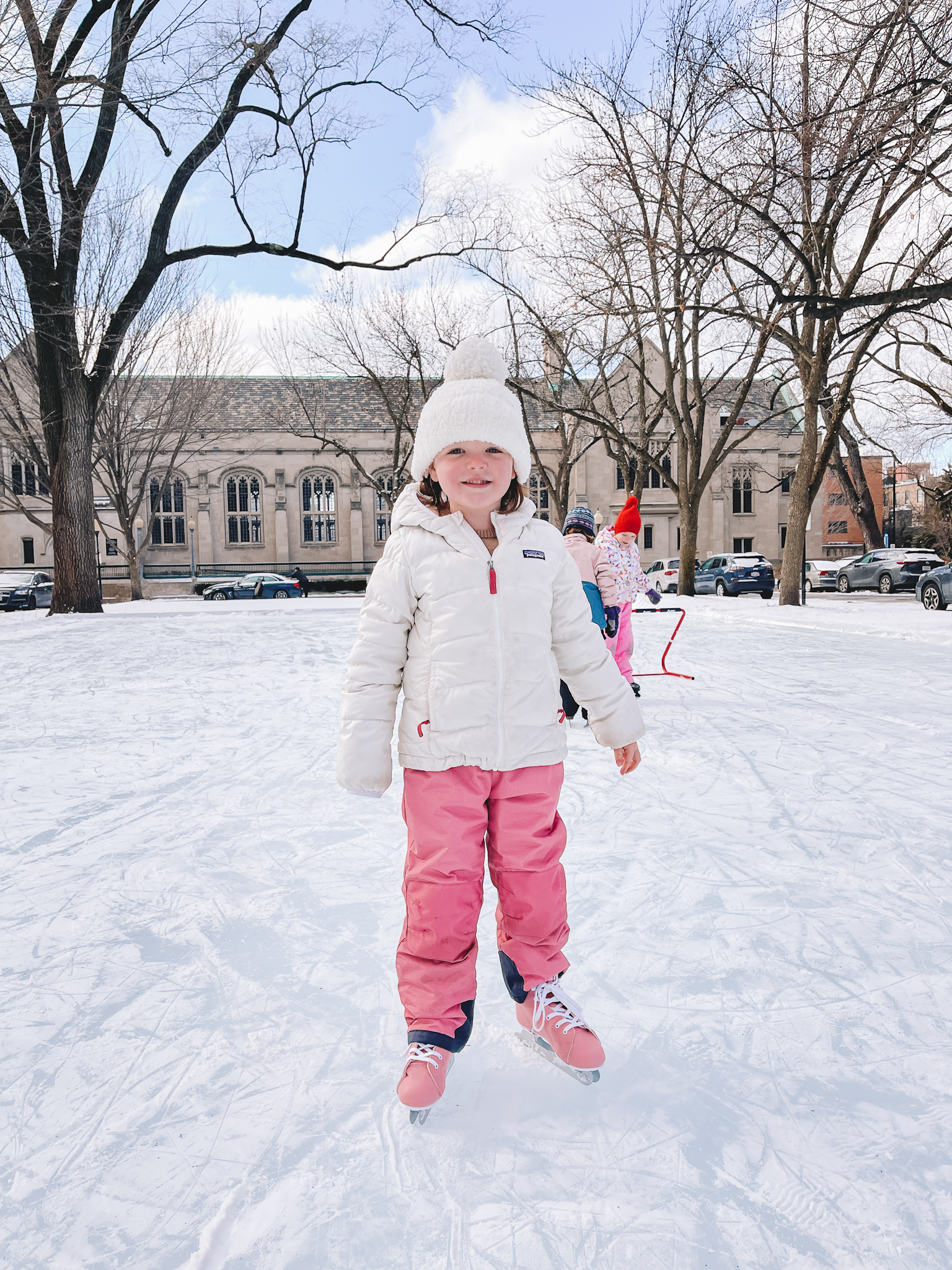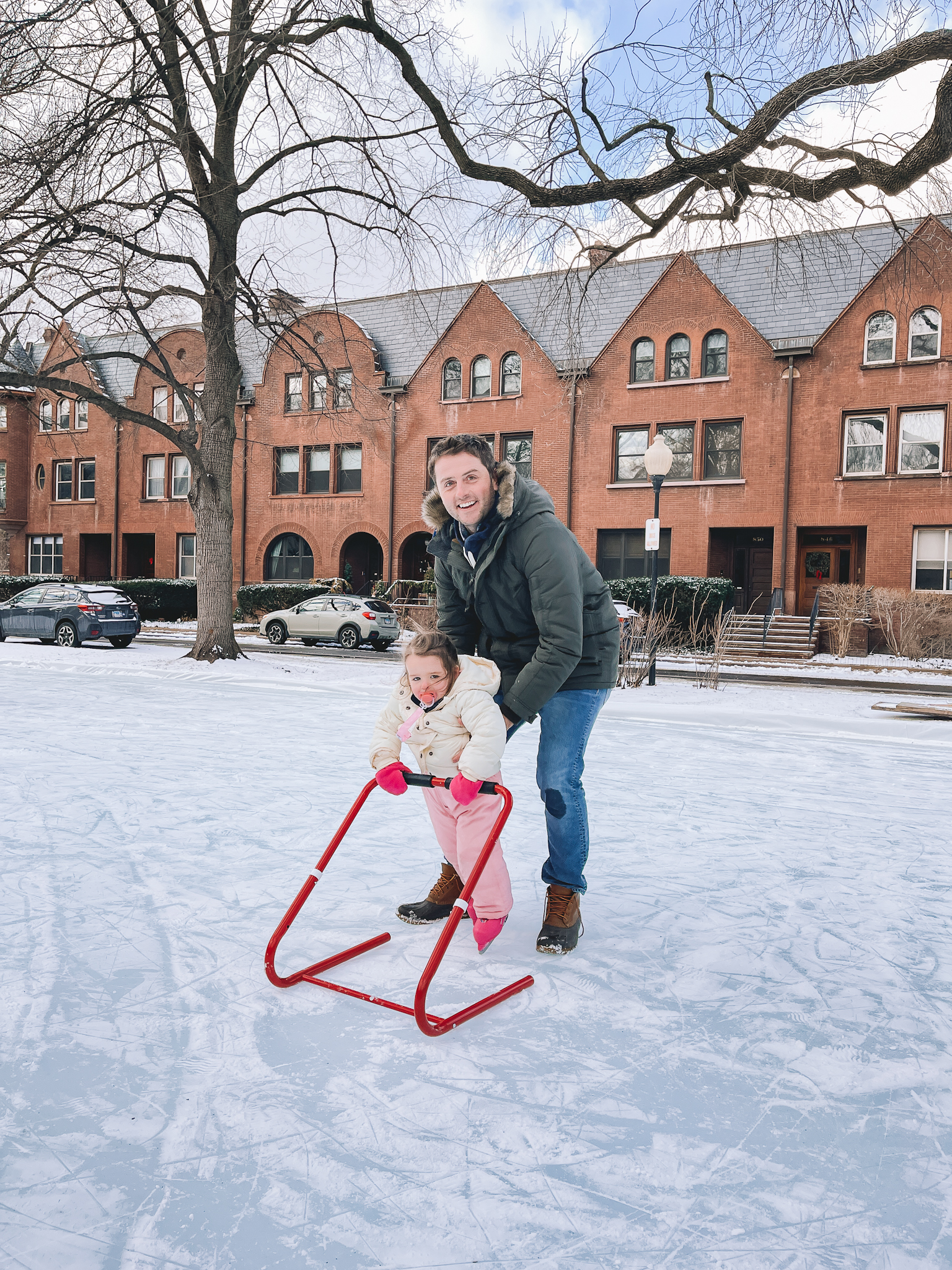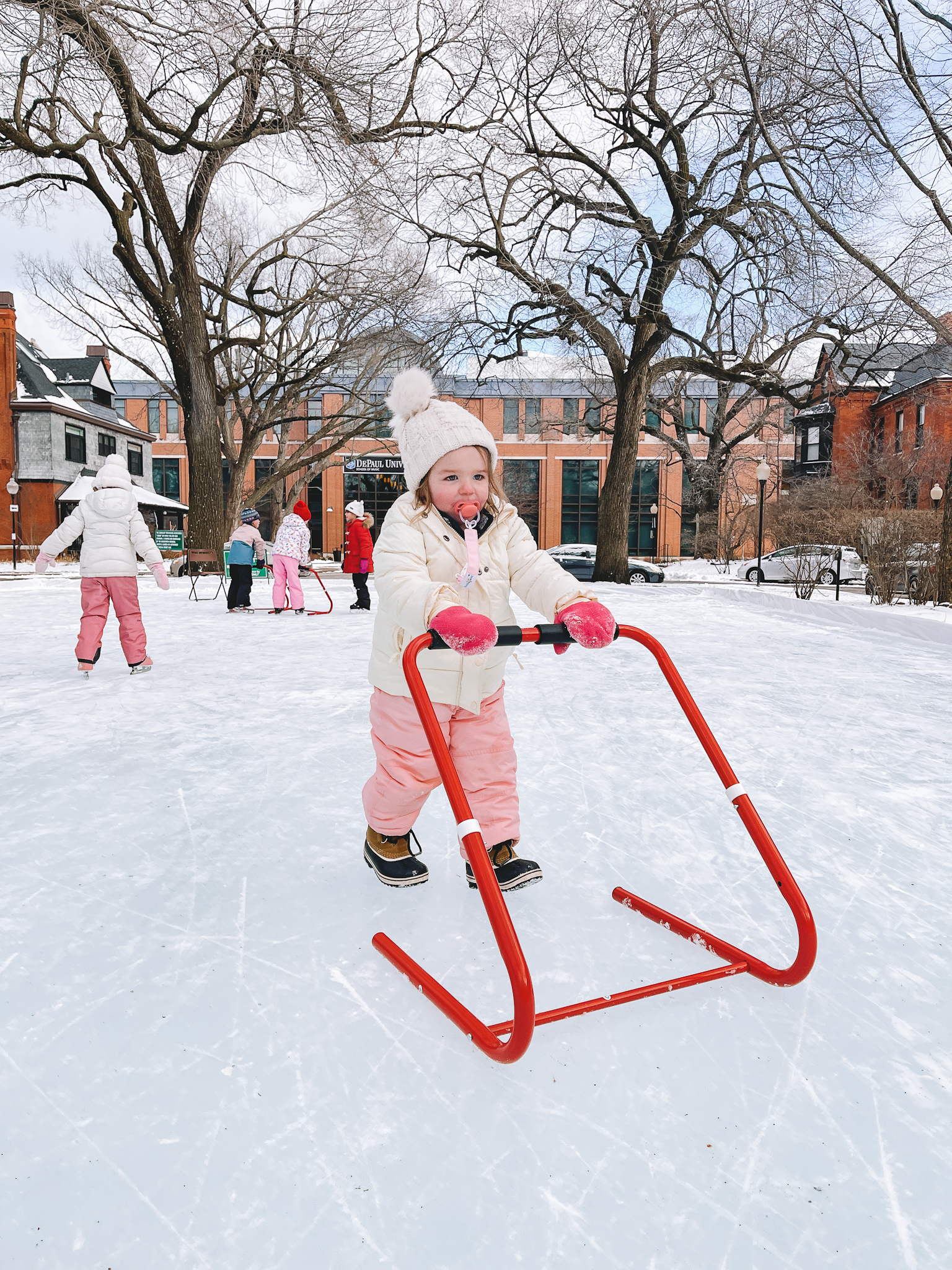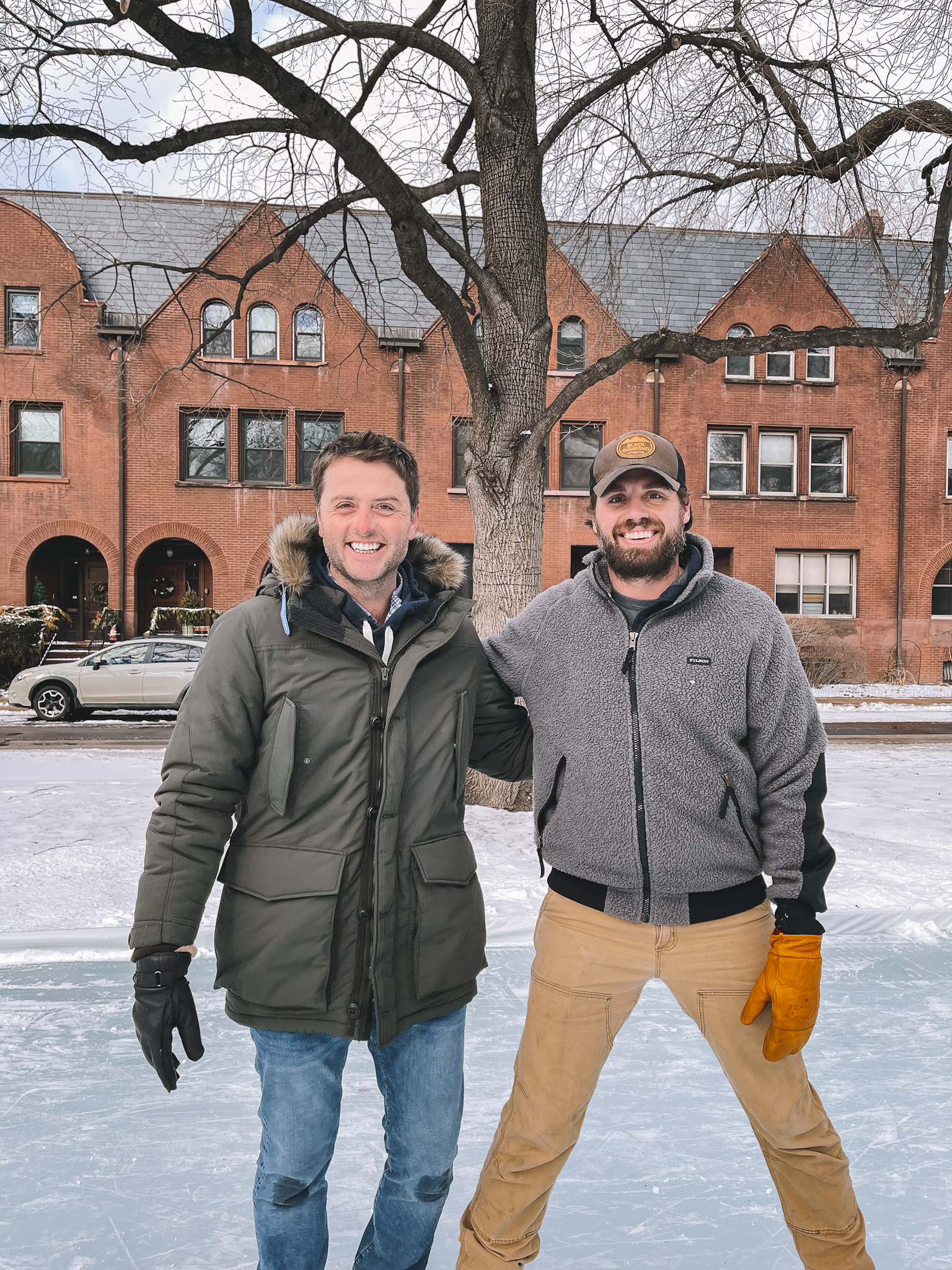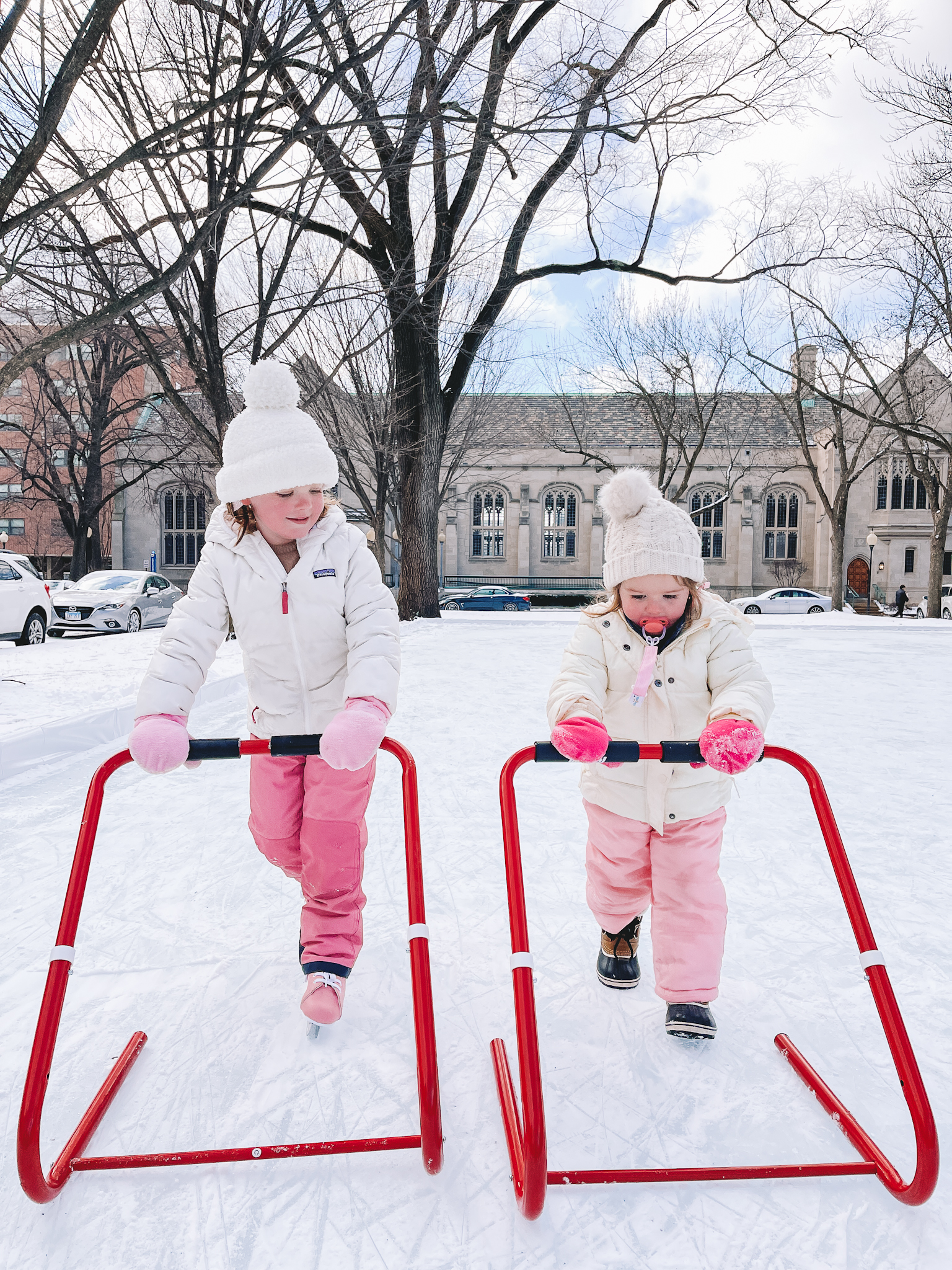 Shop the post:
My Puffer Jacket (If it's sold out, try the Amazon version! It gets killer reviews!), Jeans, Boots (Available direct from Sorel, too. Go a half size up. I also ADORE these from Sorel!), Hat and Similar Ski Mittens (I pair them with these rechargeable hand warmers, which I couldn't live without.) / Emma's Puffer, Snow Pants, Hat, Mittens and Skates / Lucy's Puffer, Snow Pants, Boots (Also here and here) and Mittens / Mitch's Bean Boots, Jacket and Jeans (He also loves this pair.)