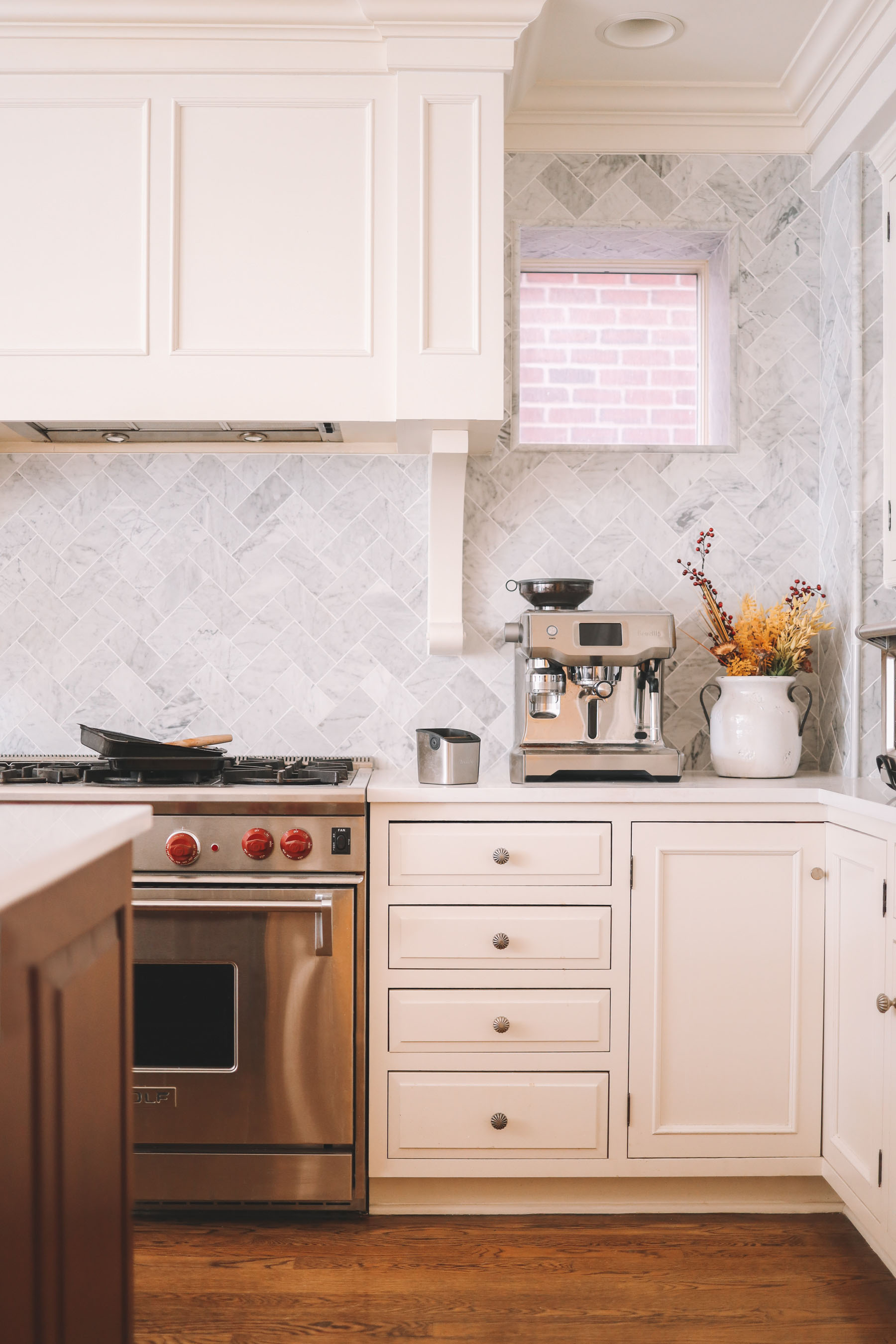 Last week, Home Depot finally came back and finished the backsplash in the kitchen. I'm in LOVE! We actually did marble scallops in the desk area, and then the herringbone pattern you see above with these marble tiles in the main part. But I'm so happy with how both turned out after tons of deliberation, planning and scheduling.
I snapped the above photo yesterday morning while getting Emma ready for school, which explains the pan haphazardly tossed on the stove. 😜 I think my favorite part of the space, though, is just that: how functional it is. When we were house hunting, Mitch and I were mostly looking for a home that made life simpler and thus easier. And this kitchen does just that! There are multiple places to sit–at the island, kitchen table or desk–and it's cozy and warm yet large enough so that we're not bumping into each other.
And the white cabinets and marble backsplash make it brighter and happier. Truly thrilled with how it's turning out!
Three things we have left to do:
Loading ...
Paint the island navy: We recently got a quote for this, and it was expensive. We do still want to do it, but we can't fathom the idea of MORE projects–especially going into the holidays. (Our living, dining and play rooms are all currently under construction, too!) Right now, we really just want a sense of normalcy back… and for all these (admittedly lovely) construction workers to GET OUT, haha. So I think we'll probably do it at some point next year. This'll also give us time to think about what shade of navy is best. Any suggestions?! I'd love to go with Benjamin Moore since the rest of the kitchen is painted BM Ivory White (#925).
Loading ...
Decide on hardware: I'm on the fence with this one! I kind of like the original hardware that came with the kitchen; I think it looks traditional and old in the best possible way. But Mitch has his heart set on these guys from Kohler. What do you think?! Maybe an update would make a big difference…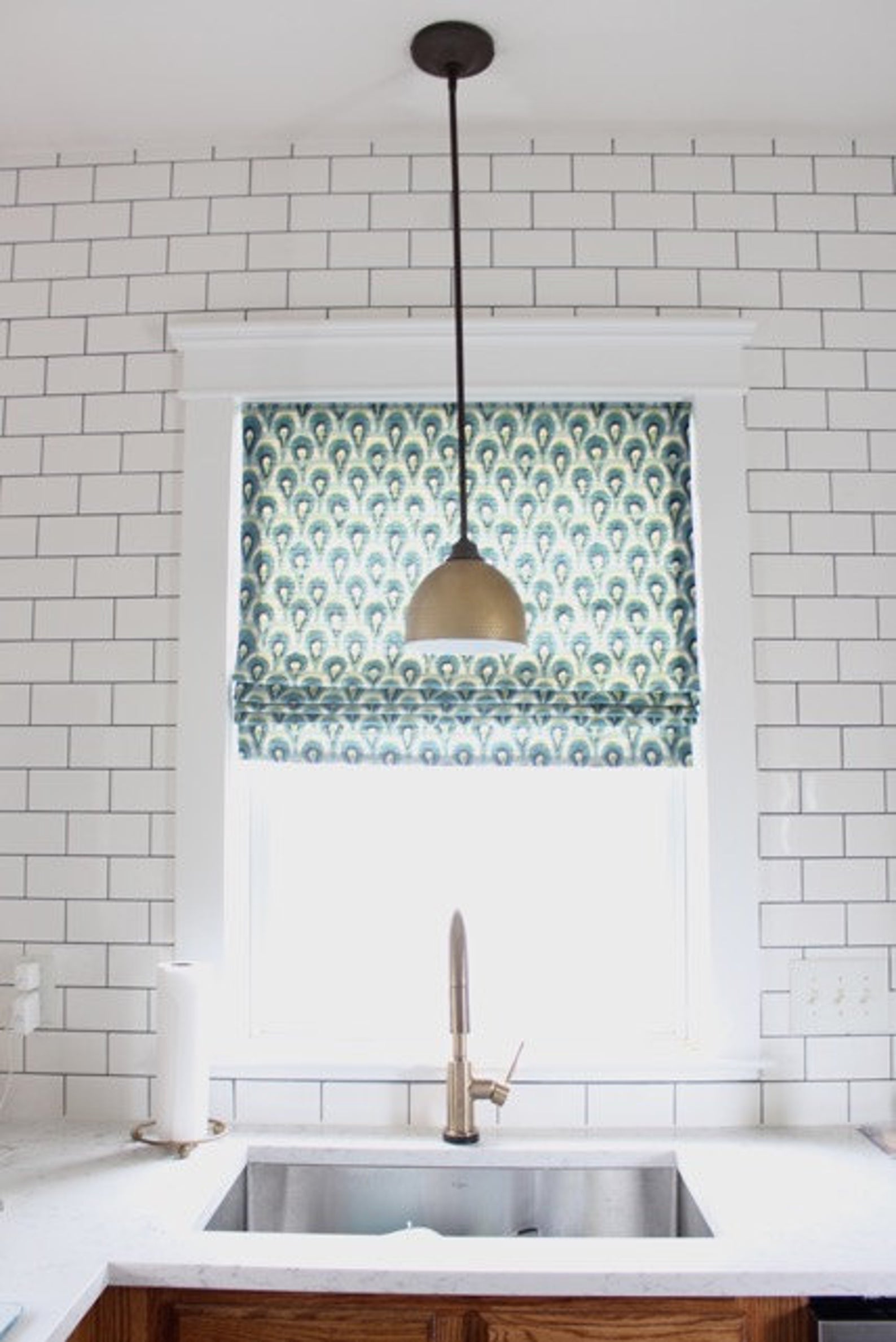 Loading ...
Hang curtains/decorate windowsills: Because the windows are so close to the hood above the stove, we really couldn't trim them out with wood. I like how they turned out, but I do think they look a little bare. Thoughts on this?! Right now, I'm thinking about putting some nice pottery up there… and I'm toying with the idea of doing Roman shades. Thoughts?
I'M BASICALLY CROWD-SOURCING EVERYTHING TO YOU GUYS AT THIS POINT BUT THANK YOU + I LOVE YOU. 😂